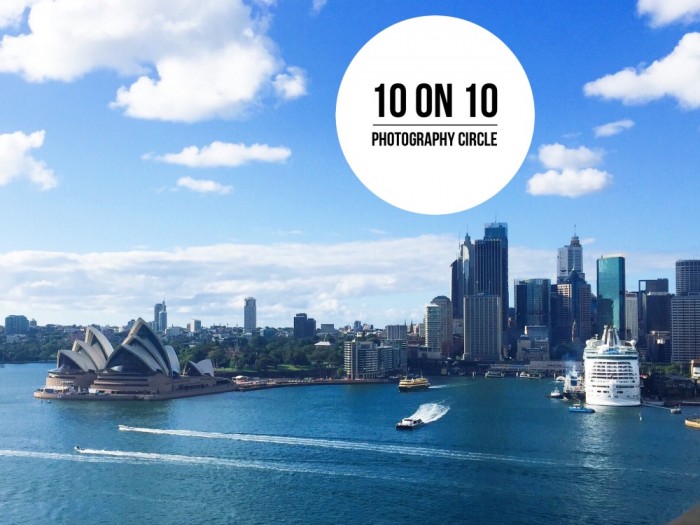 Hello friends! I've missed you! First things first, Happy New Cheer! I hope 2016 has been nothing but fabulous thus far!
Now that I'm back, I'm starting the year as I mean to go on, joining in with this month's Clever Cookie Photography Circle! I'm bending the rules (because aren't rules always meant to be bent?!) and instead of posting photos from one day, I'm posting photos from all different days from the holi-yays so I can photograpically fill in the festive gaps. Don't forget though, when you've finished checking out my happy snaps, be sure to bob on over and say g'day to my lovely friend, Di and see what she's been snapping!
I wasn't joking when  I said I was taking a rest because our holi-yays were so quiet, you could have heard a pin drop and  that turned out to be just what the metaphorical doctor ordered. There was much binging (but of the calorie free Netflix variety) and bubbles which is just about a perfect combination as you could get! My goal for  Christmas was to do as little as possible and I totally aced it with this no-bake Christmas lunch. When I tell you, not only was it not baked but it was eaten in front of the telly, I'm sure you'll agree that I'm such a  Christmas rebel.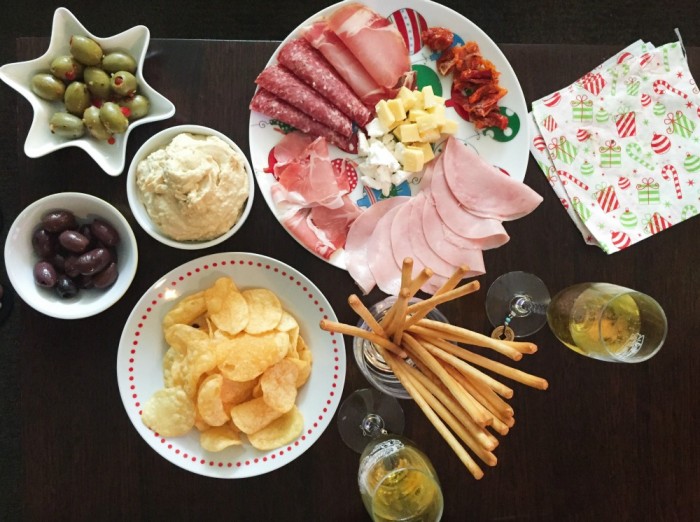 The no bake feast was washed down with bubbles, because it was Christmas after all! Incidentally,  we got these glasses when we dined at Cinderella's Castle in Disneyworld on honeymoon and we decorated them with gorgeous glass charms from my friend Nancy in Shanghai. Souvenirs that you can drink with are souvenirs of the best kind.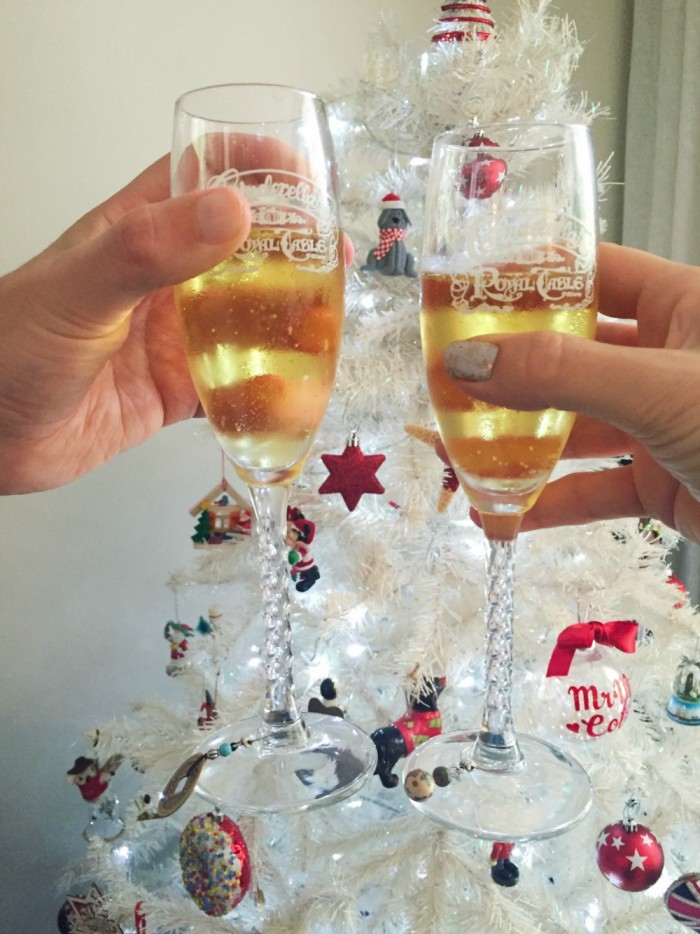 I threw some pulled pork  into the slow cooker  for Christmas dinner and it was mighty fine and mighty enormous. Pulled Pork really is a meal that keeps on giving. We froze a lot of it because we are only two people after all, but we also got very creative with the leftovers, upcycling them in so many delicious ways. This pulled pork brioche breakfast bun was probably my favourite! Pulled pork, caramelised onions, barbecue sauce and a runny fried egg. It was just bun-derful!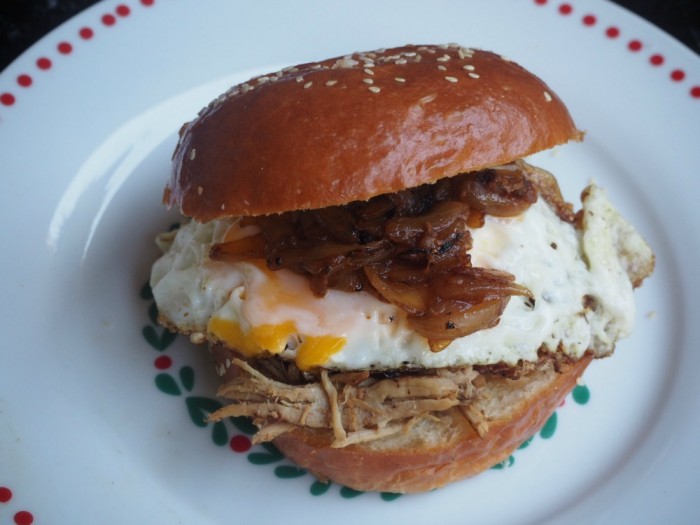 Christmas isn't Christmas without a cheesecake so I whipped up one of our all time favourites because a) it's totes delicious and b) it freezes fabulously, not that there were any leftovers to freeze after we had a "taste" and then we shared with friends and neighbours!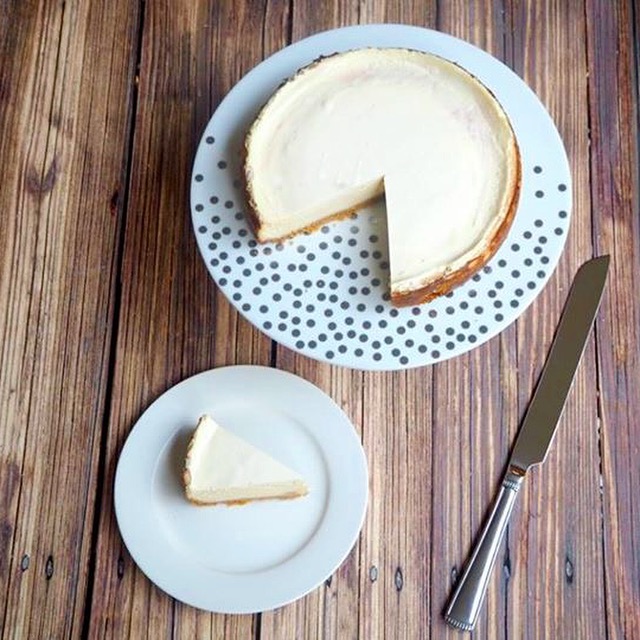 Our friends who are like family were out of town on the big day but we caught up with them upon their return and celebrated with cheesecake and by matching my godson to his picnic blanket! It's all about the matchy matchy!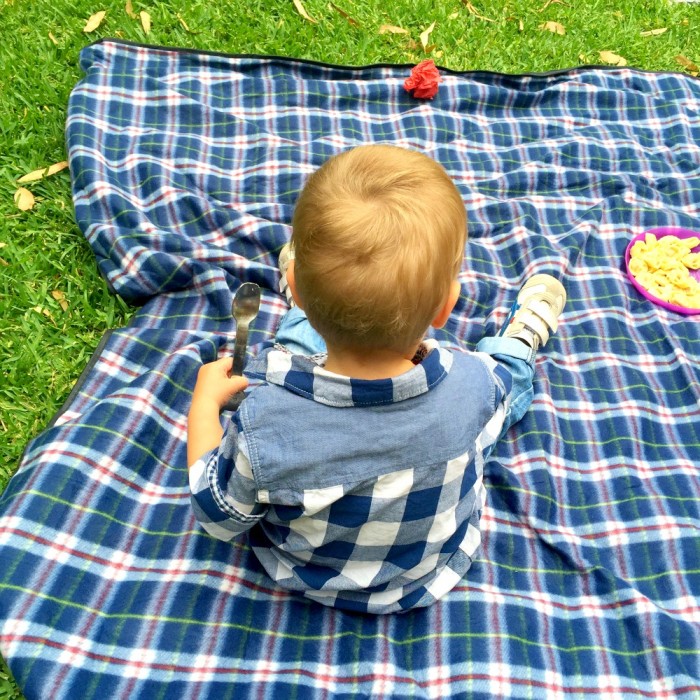 As you're reading this, I'm attempting to "run" (although I use the term loosely) 21km around Hobart in the Cadbury Half Marathon. It seemed like a good idea when I signed up! Training never stops even at Christmas – although the views totally make it worthwhile. I never get bored of the Opera House – it really does look different from every angle!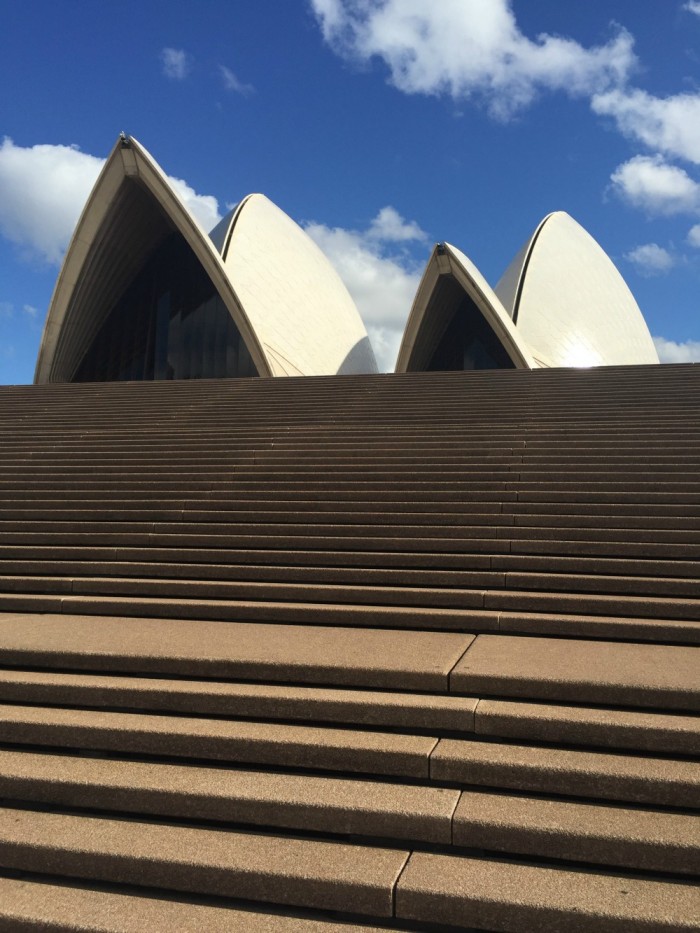 First I run, then I caffeinate. I heart coffee this much, although this cup of coffee perfections is David's. I always drink long black which means his coffee always looks prettier than mine!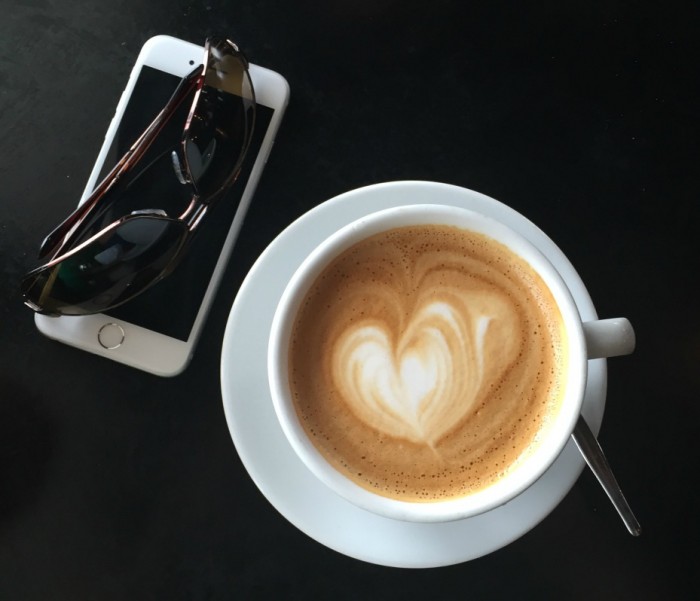 New Year was as chilled as the bubbles. We went out for dinner, drank some champers and went to bed at 10.30pm like a pair of old nanas. The best part was starting 2016 as we mean to go on, all bright eyed and bushy tailed! On a side note, my glow in the dark jams really are the business, they totally light up the night!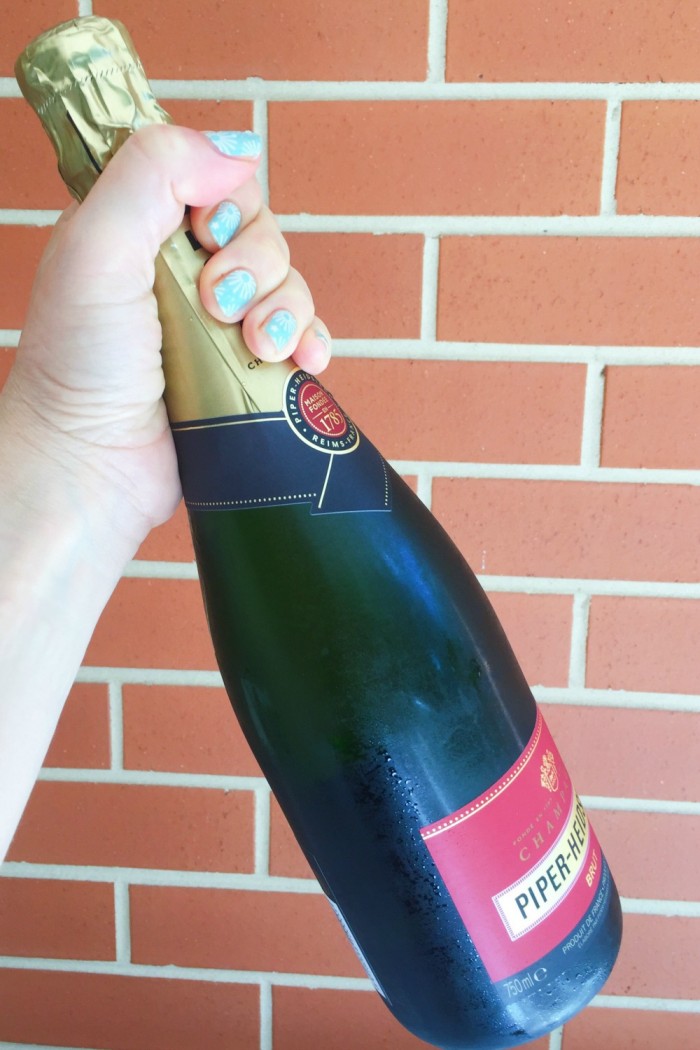 On one of the holi-yays we went to Manly and by the looks of things so did everyone else! 'Twas a very busy day at the beach.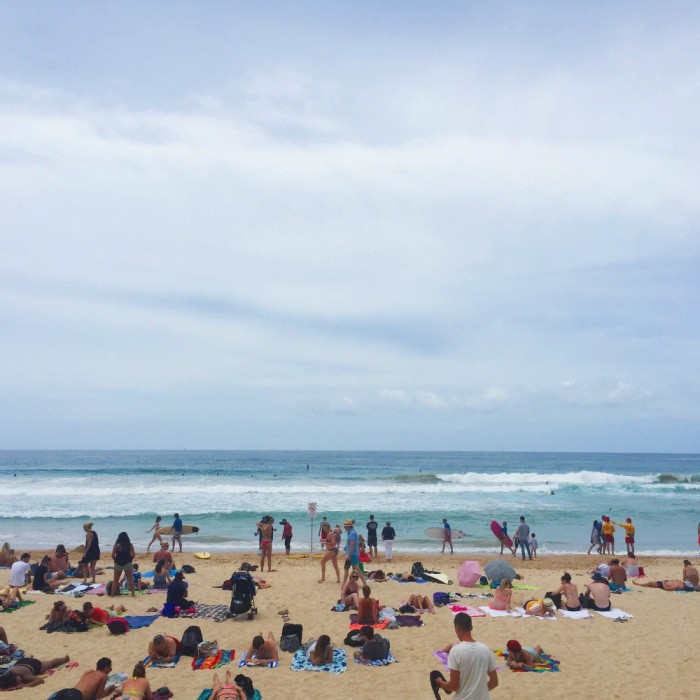 However, Sydney got off to a  seriously soggy start in 2016 so we were happy to chase the sun wee, wee, wee all the way to Tasmania. It's love at first sight – we heart Hobart hard and are looking forward to popping our Tasmania cherry but first we have the important matter of running 21km to attend to! Eeeep!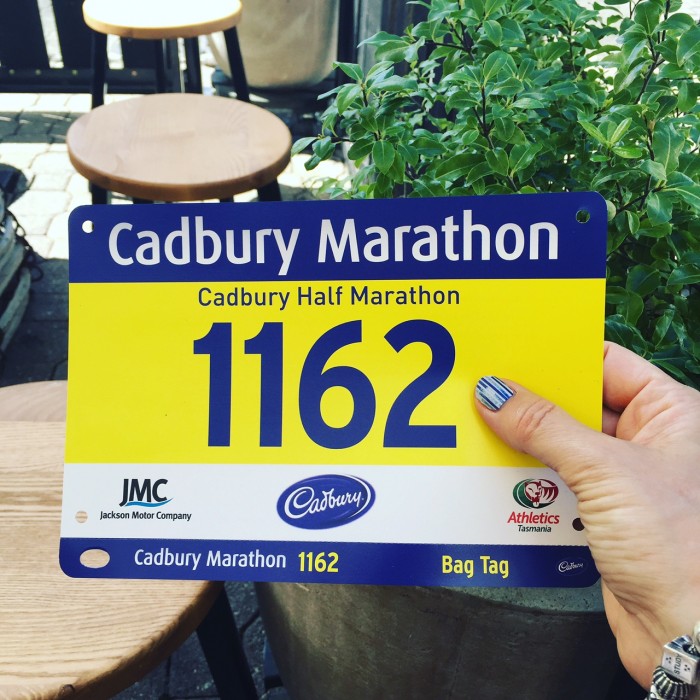 It feels so good to be back! Now remember friends, the fun of the photography circle doesn't stop here. Do pop on over and  say g'day to Di at Studio 10 Creative.  Be sure to check out her fabulous photos, and then follow the circle to meet all the other fantastic photographers and see all their fab photos. Enjoy the photo fest!
Tell me about your holi-yays! What did you feast on this Christmas? Have you started the year as you mean to go on? Tell me all your Tassie tips!