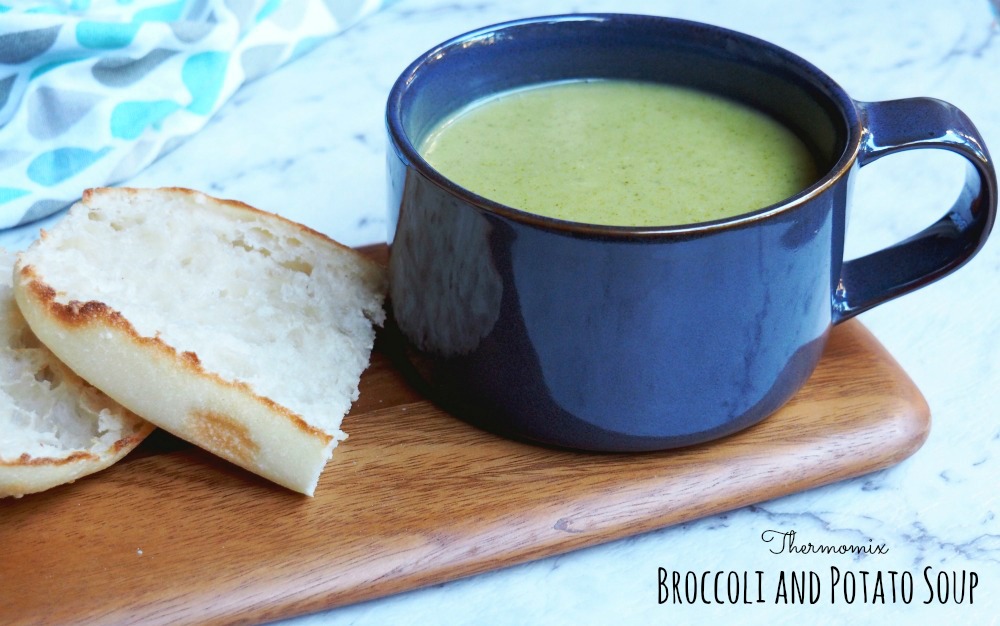 This soup is quick, simple and totally delish!
We had a seriously soggy snap in Sydney last week and the mercury dropped as well as the rain. The weather outlook was a bit miserable but I was so kind of happy because it was perfect soup weather.
This broccoli and potato combo is my kind of soup making because it has a short list of simple ingredients and three simple steps, just cook, blend and go!
This soup is green but it's not mean! I hope you love this as much as me – it's just soup-er!
What's your go-to winter warmer? Do you have a favourite soup combo?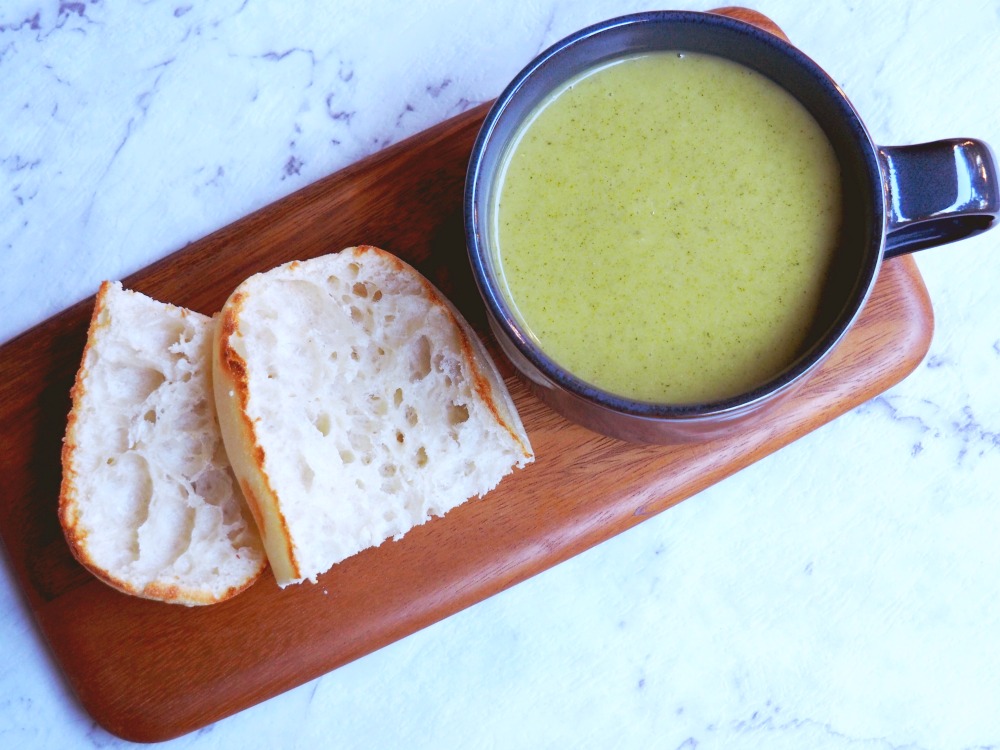 Serves 2 generously
Ingredients
200g broccoli florets, chopped into small chunks
250g potatoes, peeled and roughly chopped
1 tablespoon Thermomix Vegetable Stock Concentrate
550g water
2 tablespoons sour cream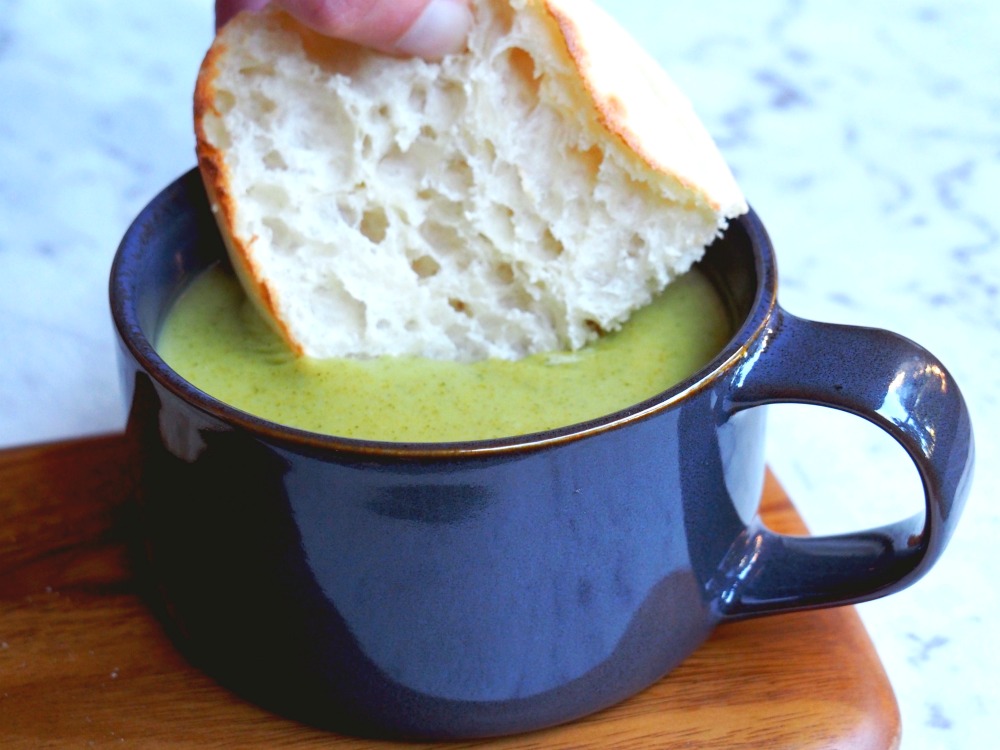 How to
Place broccoli, potatoes, stock and water into TM bowl and cook for 18 minutes at 100C on speed 2. Check that the potatoes are cooked through, if not, cook for a further 2 minutes at 100C on speed 2.
Blend slowly for 40 seconds by slowly going from speed 1 to speed 9.
Season well and add sour cream. Blend for 30 seconds on speed 4.
Serve and enjoy!
Other info
Prep time: 5 minutes Cooking time: 15 minutes