My name is Sam and I am a cookbookaholic.
My bookshelves are full of cookbooks but I always have room for more. A few months ago, the lovely peeps at Pan Macmillan sent me a copy of Matt Preston's The Simple Secrets – To Cooking Everything Better and it was love at first sight. It's one of those cookbooks with a bookmark on every page because you want to make everything. My intentions were honourable, but then the outlaws arrived and Christmas came and The Simple Secrets had an extended holiday under the coffee table.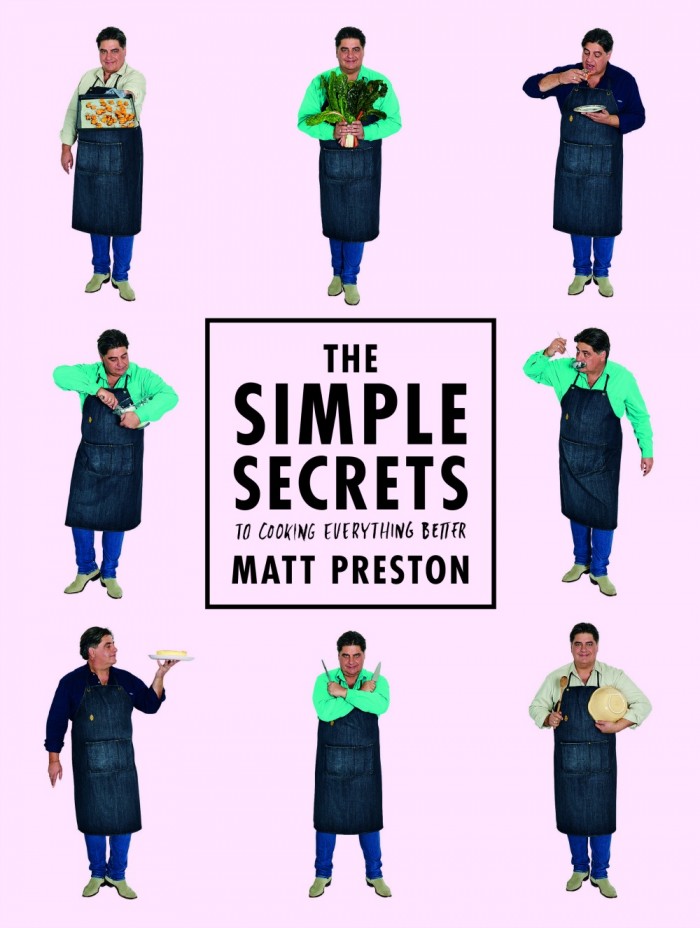 Now that the outlaws and Christmas have been and gone, I have thoroughly enjoyed reacquainting myself with Matt's Simple Secrets. It's full of delicious, fail-safe recipes but it's so much more than a recipe book. Matt shares all the tips and tricks he has learned from his long career in food writing, TV presenting (hello, Masterchef) and working alongside some of the world's top chefs. Every section (all 31 of them) comes with a list of  Matt's simple secrets – it's like being in your own series of Masterchef, without the white apron and in your own kitchen!
This is the first recipe I tried, but it definitely won't be the last. Ladies and gentleman, boys and girls, I present to you Prawn Saganaki. It's super easy, quite quick and it makes a scrumptious summer supper!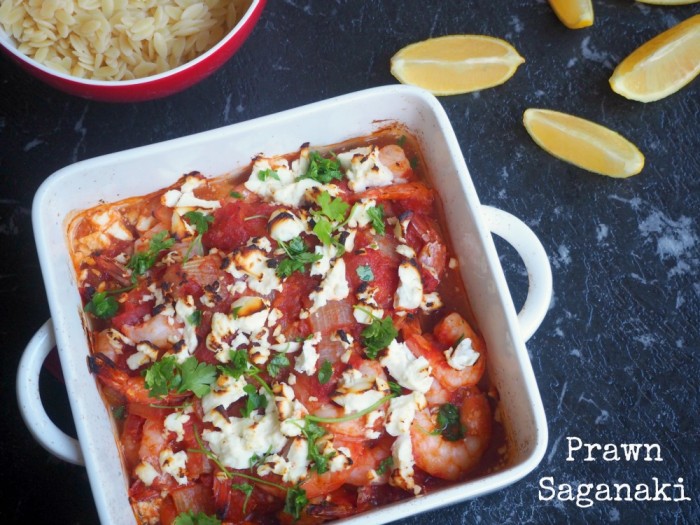 Serves 4
Ingredients
1 onion, roughly chopped
olive oil, for frying
3 garlic cloves, crushed
1 lemon
1 x 400g tin chopped tomatoes
500g raw prawn tails, peeled and deveined
100g feta cheese, crumbled
How to
Preheat oven to 180 C/160C fan-forced.
First make the sauce. Gently fry the onion in olive oil until soft, then add the garlic,and cook for about 3 minutes.
Add the tomatoes and a slice of lemon zest to the pan. Give it a good stir and cook for about 10 minutes or until the sauce has thickened.
Pop the casserole or baking dish you are going to finish the saganaki in, into the oven while the sauce is cooking.
When the sauce is ready, stir the prawn tails through and when the sauce is hot again, carefully transfer it to the preheated dish. Sprinkle the crumbled feta over the top.
Bake uncovered for about 20 minutes or until prawns are  curled up and cooked through and the feta is getting nicely browned. If the prawns cook before the feta browns, pop the dish under the grill.
Sprinkle prawns with the parsley, serve with lemon wedges and small grain pasta like risoni or  just some fresh crusty bread.
 Other info
Prep Time and Cooking Time:  40 minutes
Adapted from The Simple Secrets to Cooking Everything Better by Matt Preston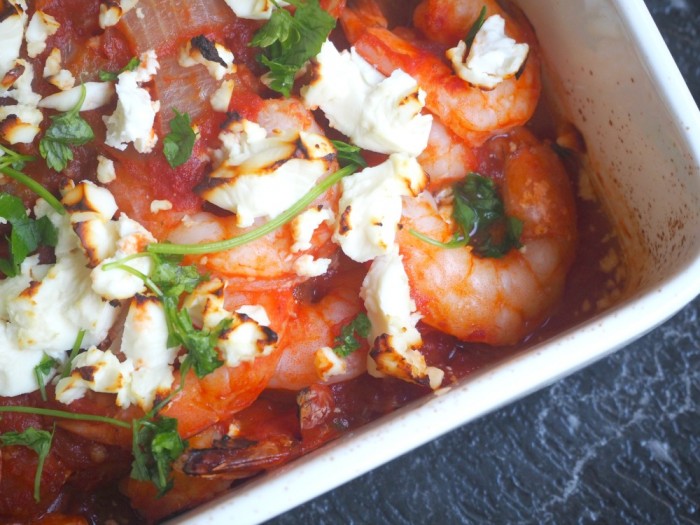 The Simple Secrets to Cooking Everything Better by Matt Preston is published by Pan Macmillan Australia and is sold for $39.99. Thanks so much for the book!