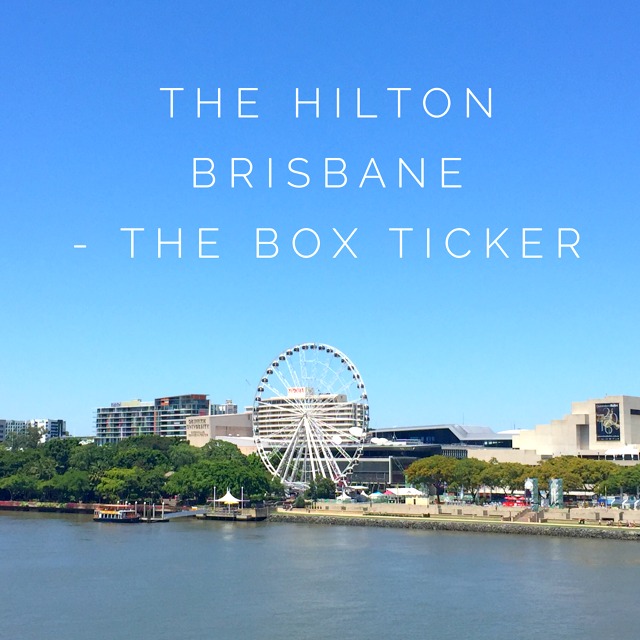 My mother-inlaw was down under for her birthday this year so we decided to celebrate in style with a weekend away in Brisbane. As it was her birthday and her first time in Brisvegas, we wanted to stay somewhere a bit spesh  in the heart of the city. The Hilton Brisbane tickled not just our fancy and ticked all of the boxes and here's why.
Location
The hotel is located smack bang in the middle of Brisbane's shopping precinct. You're simply an elevator ride away from Queen Street Mall and the Wintergarden Shopping Centre, QueensPlaza and the Myer Centre are almost on your doorstep. When you've shopped til you've dropped, Eagle Street Pier, museums and galleries  and the South Bank (including the Wheel of Brisbane) are just a short stroll away. Suprisingly but pleasingly, in contrast to it's busy location the inside of the hotel is quiet and calm… Think urban oasis!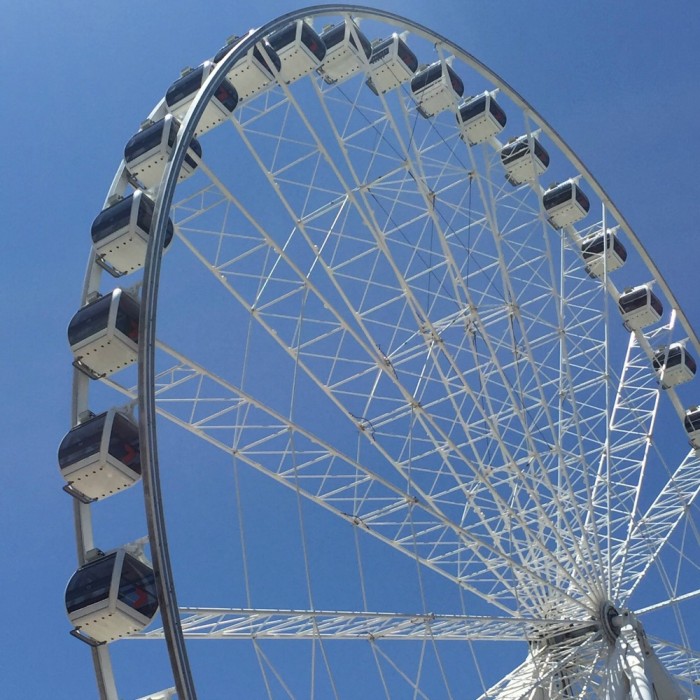 The building
The hotel is designed by renowned Australian architect Harry Siedler and it's pretty impressive. The lobby is  located at the base of the 83 metre high atrium, look up and you might just get a bit of reverse vertigo.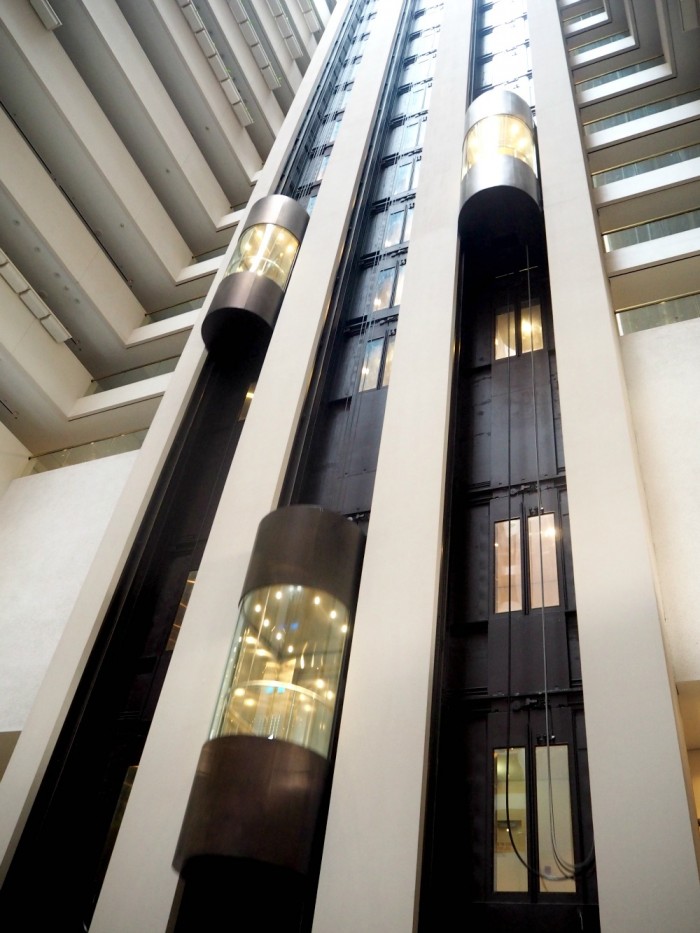 The guest rooms are all located around the atrium and any  of the glass elevators will whisk you to one of the 25 levels in a matter of seconds. This is the view looking down from the 24th floor. Not bad for someone who is terrified of heights.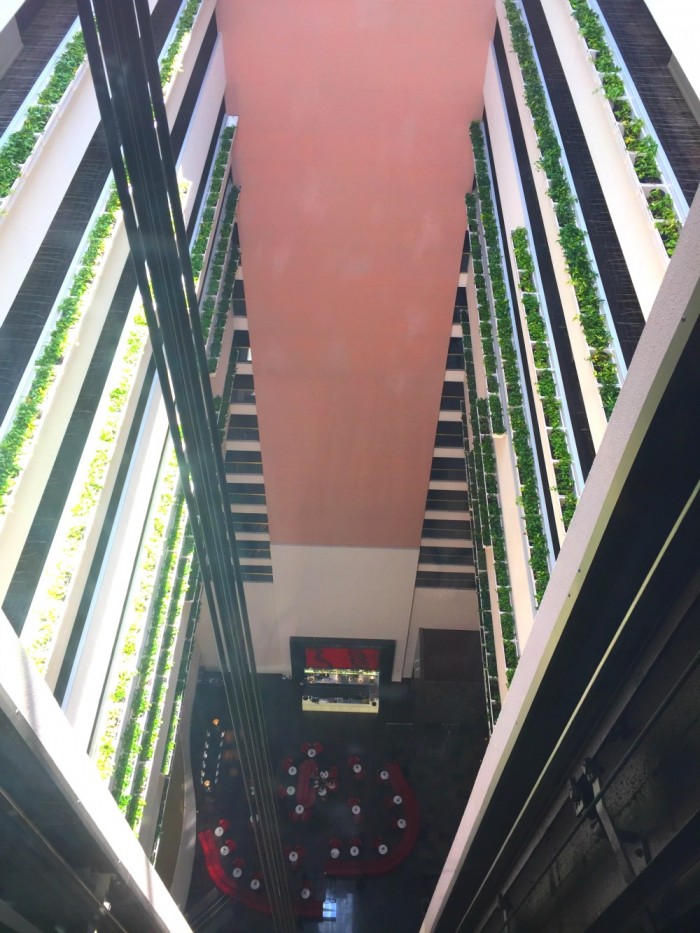 The Rooms
The rooms have everything you need… and a little bit more. Space and light is plentiful, the TV is huge, the showers are walk ins (but there's no bath) and there's a desk with an ergonomic chair, if you need to work as well as play.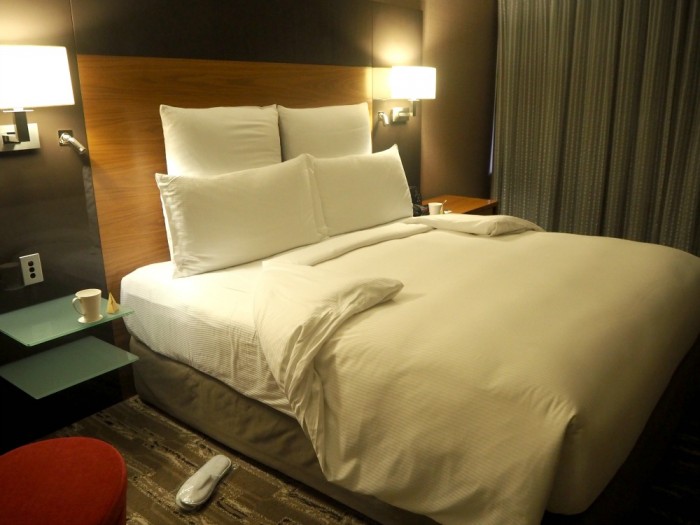 If you don't need the desk for business, then use it for pleasure. It makes a great bubbles bar and check out that view! You can always be assured of a warm welcome at the Hilton Brisbane.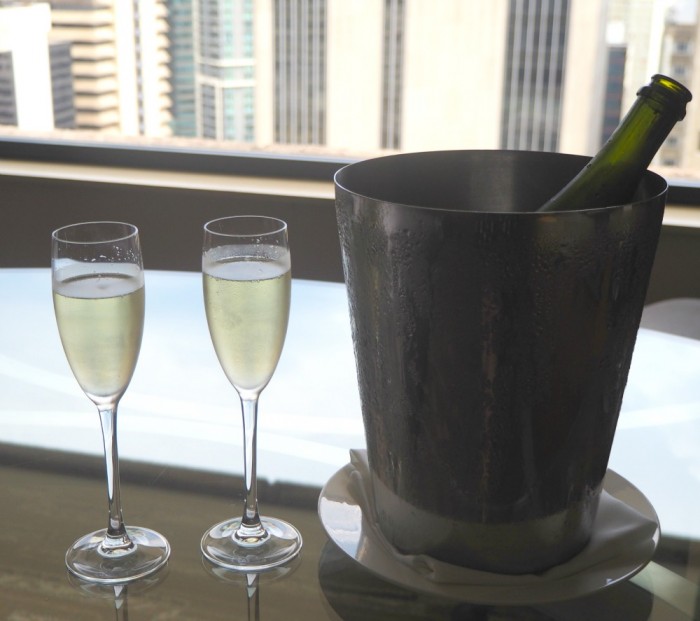 The Executive Floor
If you really want to treat yourself, splash some cash and upgrade to one of the Executive Rooms. These rooms  have stunning city views and give exclusive access to the Executive Lounge on level 25 where  continental breakfast is served in the morning. There's a great brekkie selection with lots of healthy choices but I couldn't go past the pastries because everyone knows calories don't count when you're on holidays!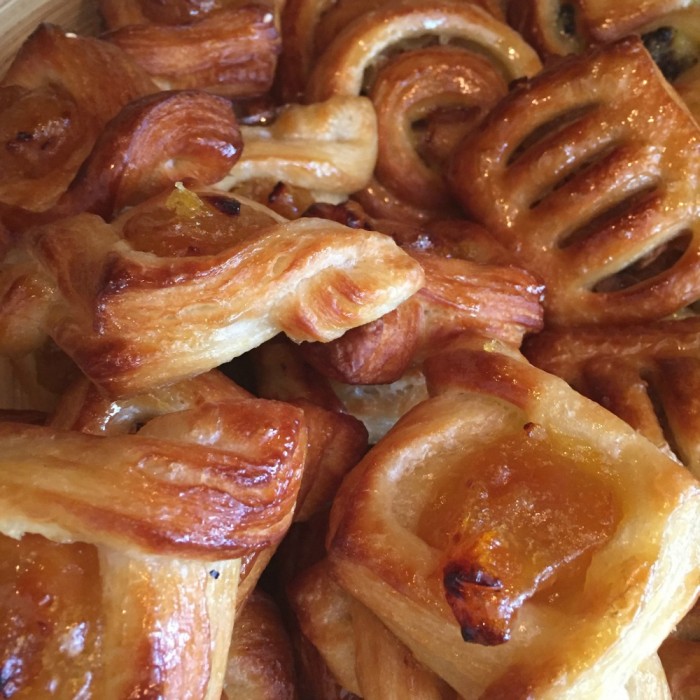 Drinks and canapes are served in the Executive Lounge in the evening and served with a generous side of city views. It's super popular and can get very busy  but you can help yourself to canapes, bottled beer and house wine, and the attentive staff are more than happy to mix you some spirits. Afternoon tea is served on weekdays. Note to self: Stay on a weekday next time.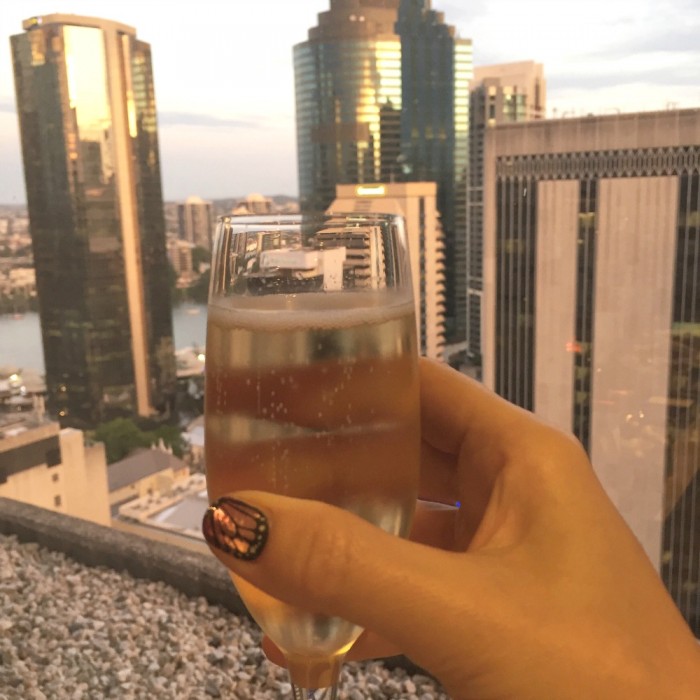 Relaxation
If you like your weekends to be action packed, the Hilton Brisbane has a gym, a tennis court and a very inviting outdoor pool. I just wish I had had time to use the facilities… There's always a next time, right?!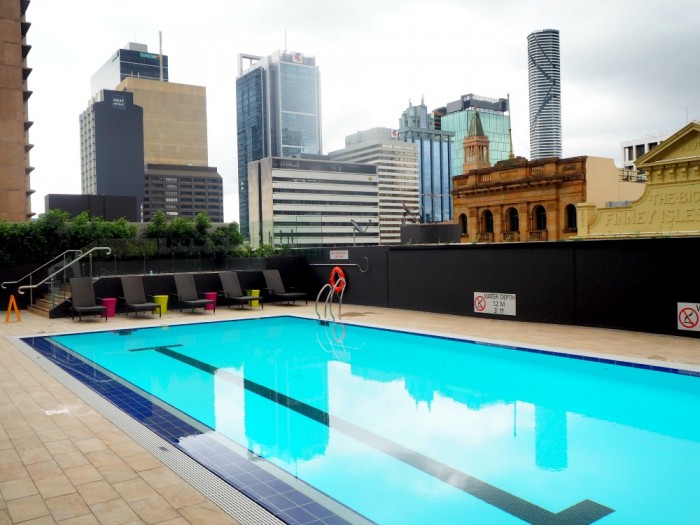 Eating and Drinking
We'd heard so many good things about the hatted hotel's flagship restaurant, Vintaged Bar and Grill, and not just because it was designed by the renowned Australian architect Mark Landini.  Meat is the star of the show here (although of course, there are delicious seafood and vegetarian options too.) The bar is both classy and colourful and the cocktails are classic and innovative.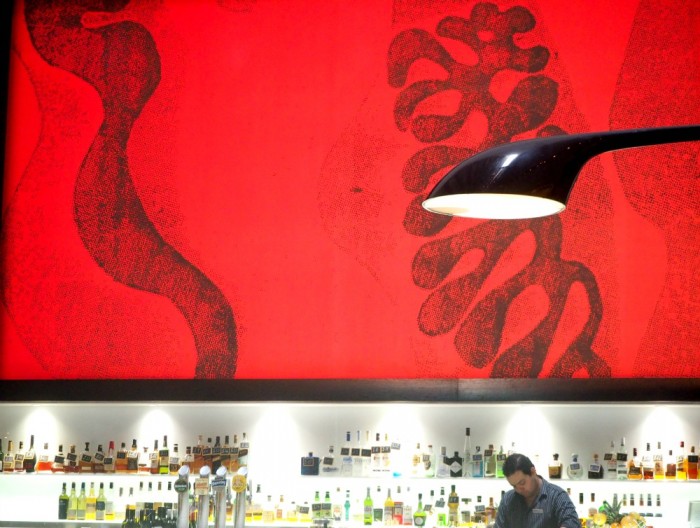 Unfortunately, we didn't get a chance to eat dinner at Vintaged but we did enjoy breakfast there and it was a big, bountiful buffet of breakfast deliciousness, with the quintessential omelette station. Hilton breakfasts never disappoint and this one was no exception.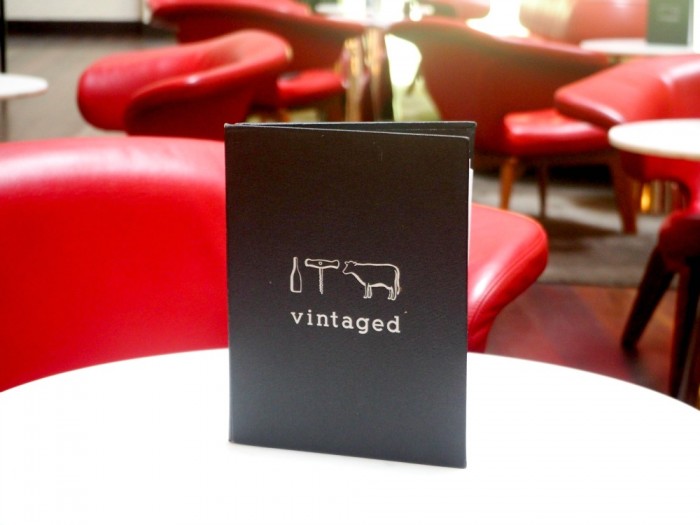 My tip is to join the Hilton Honours Programme, rewards are generous and there are all kinds of perks, free in room internet being one of my favourites!
If you like great service, great sleep, great facilities and want to stay in a great location next time you're in Brisbane, then I think the Hilton might tick all your boxes too.
The Hilton Brisbane
190 Elizabeth Street
Brisbane
QLD 4000
Tel (07) 3234 2000
For more information about staying at the Brisbane Hilton, visit the Hilton Brisbane website
What boxes do you like to tick when booking accommodation? Are you afraid of heights too? What calls your name at the Breakfast Buffet?
This post is not sponsored. We paid for two rooms at the Hilton Brisbane. I just wanted to share a good experience.