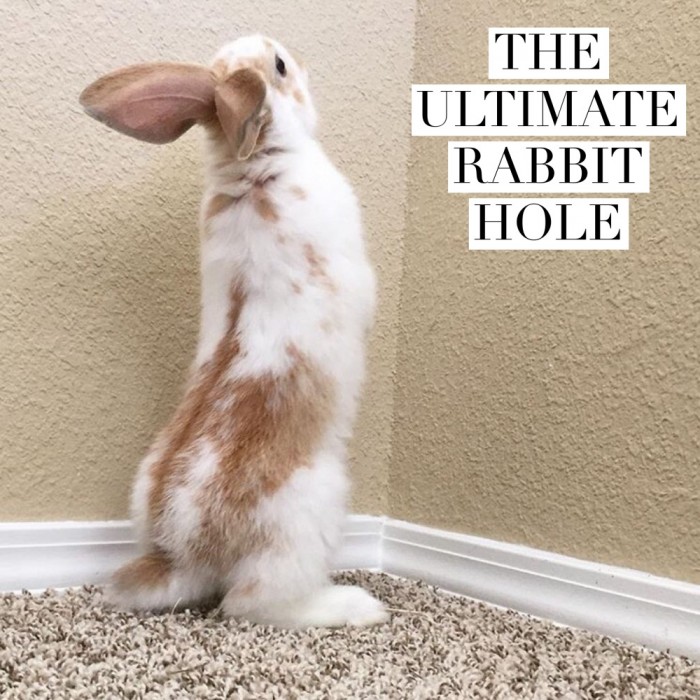 Greetings my friends! Welcome to the weekend and another adventure down the rabbit hole. How was your week? Mine was action packed but full of fun. We celebrated our ninth wedding anniversary…  I can't believe we've been married nine years – it seems like yesterday! I've been reading all about the romance this week, I loved these 8 Surprising but Scientifically Proven Things That Lead to a Lasting Marriage and this piece on How to Choose a Life Partner is just pure gold.
So Wednesday was our wedding anniversary, tomorrow it's Valentine's Day and today is National Italian Food Day. There's just so much to celebrate! I love Italian Food like a pig loves mud, that is a lot. Being the indecisive soul that I am, I couldn't choose just one Italian dish to share with you, so instead knock yourself out with these 29 Italian Dishes Everyone Should Know. You really will be spoilt for choice.
Today is actually Galentine's Day – yes, that's totally a thing – and it's all about "ladies celebrating ladies" which sounds mighty fine to me! I know it's short notice but if you want to get your gang together and high five all the wonderful women in your life, you'll want to check out these 12 Gorgeous Galentine's Day Ideas.
Now it's no accident that our wedding anniversary is days away from Valentine's Day. It would have been on  Valentine's Day if only it had fallen on a Saturday way back in 2007! I love love and  I heart hearts, so if you want to whip up something special for the special people in your life check out these Giant Chocolate Freckles, Valentine's Day Chocolate Bark or how about some Sugar Free Strawberry and Cream Gummies? And let's not forget my Valentine's Pavlova, 'kay?!
If like me you heart Nigella,  you're going to be head over heels about this delicious dozen –  12 Nigella Recipes for Valentine's Day.
If like us you like to dine in on February 14th but don't want to feel like a kitchen slave, then you need to check out this list of 14 Hands Free Valentine's Day Dinners. I love that idea of hands free; less time in the kitchen and more time with your beloved.
If you want to get out of the kitchen and on with some craft, check out these DIY Heart Pinatas or if you can crochet, how about these DIY Crochet Conversation Hearts? Aren't they the cutest?
I know Valentine's Day has become a marketer's dream so if you don't want to buy into all the hype, why not treat yo'self and buy one of these Valentines Day Gifts for Yourself. Go on, you know you're worth it!
If you haven't yet made any plans for the 14th February these  Valentine's Ideas with Heart will have you feeling the love without breaking the bank.
However, if you want to make your money matter this Valentine's Day, you can share the love and mend broken hearts at the same time with this beautiful initative from HeartKids.
And to finish off this heart-shaped-pancake-swooning love fest – let me leave you with this delicious recipe for Matcha Pancakes with Chocolate Ganache and Strawberries – it's like the best of Pancake Day and Valentine's Day all on one plate!
Do you love Italian food too? What's your favourite? Let's talk pancakes, how do you eat yours? And Valentine's, yay or nay? I'm off to hang with some blogging buddies and enjoy a French cookery class with bubbles. I hope your weekend is equally fun and just as delicious. What's on your weekend agenda? Pray, do tell!
Every Saturday morning, we will open up the rabbit hole link up for bloggers to add their link list posts or even just their favourite post (if you are not of the link list kind) for the week.  Do try and pop along to say howdee to some of  the other lovely linkers. Link up here, over at 
Calm to Conniption
or
My2Morrows.
It doesn't matter where you add your link because it will appear on all three blogs, as if by magic!  The link up will stay open until midnight the following Monday.
Be a smarty and join this linky party!
Loading InLinkz ...