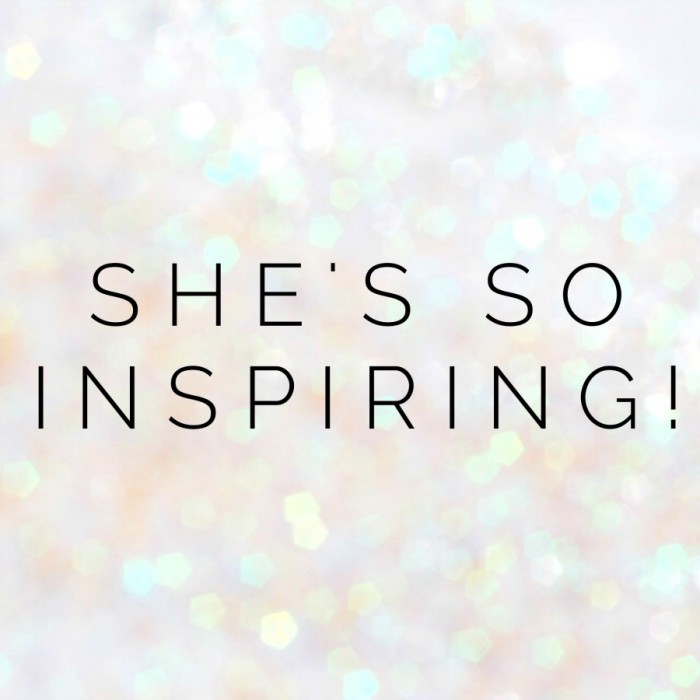 My life has been touched by some uber amazing women whose passion for life and the way they  choose to live it have really inspired me. Some are bloggers, some are not, their lives are all different and  they are all special. I feel honoured and privileged that they are sharing their stories and sprinkling a little bit of their awesome right here. May you be wom-inspired!
Meet Belinda Burford.
Some people have asked me what inspired this series, but the answer is not so much as what, as who. And if you want to know who inspired this series, the answer is simple, Belinda did.
I am so very blessed to count Belinda as one of my friends. To know Belinda is to love her, and her enthusiasm for life is positively infectious. Every day for Belinda is frought with challenges which she always manages to overcome with a smile on her dial and a hug for a lucky someone. And no matter, how hard things are for Belinda, she is always thinking of others and how she can contribute to their happiness. Just don't go near her with a metal detector, because I am 100% sure that her heart is made of solid gold.
I have nagged  begged Belinda for the best part of a year for this interview and on a recent sojourn at the Royal North Shore hospital, I pinned her down (not literally, we're mates, remember?!) bribed her with baked goods and got her to spill. I totally got goosebumps and some water in my eye when I read her answers, because they're like Belinda, so beautiful, so honest and just so inspiring.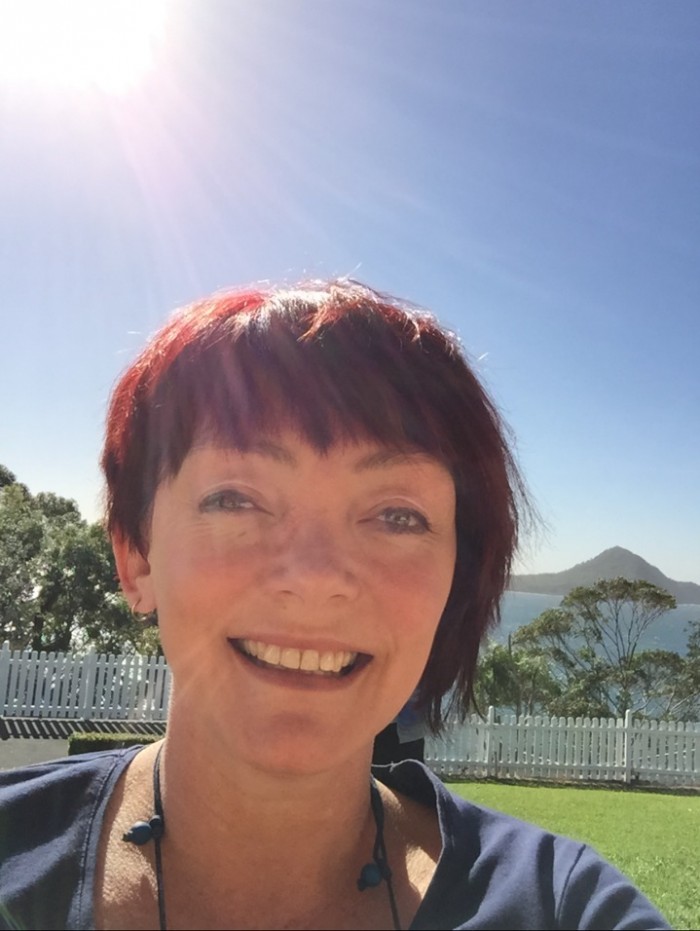 Tell us a bit about yourself.
Hi, my name is Belinda. My big loves are my daughter, Ruby (aka Miss Muggins) and my husband Nathan (aka Daddy King). I am 43 this year, and I believe you get out of life what you put into it so in this life I plan on getting lots of smiles, love and quite a few hugs on the way. Oh, I should mention that I have very low vision… To the point where I am almost blind. I usually hoon around in a racy red wheelchair because after all red ones go faster… Don't they?
I have a bone disease, McCune Albrights Syndrome. Without it I would not be who I am today. However, I do not feel that it defines me. I am far more than this disease. I have my parents and my brothers Tony and Andrew to thank for this attitude. I was bought up as simply another member of the family. My brothers teased me accordingly. Just as they would any other little sister. They all kept me grounded. Thank goodness.
I am strong, I am independent. I make a good cuppa, I am a blast on the dancefloor, and here is just some of my story.
Tell us 3 things you are and 3 things you're not. 
I am stubborn, I am Strong, I am a grinner.
I am not a whinger, I am not a fan of peas (blah!), I am not very well travelled. However, although I have visited many places in Australia, I have never  travelled overseas, and although I would love to change this,  my health has always interfered with holiday plans.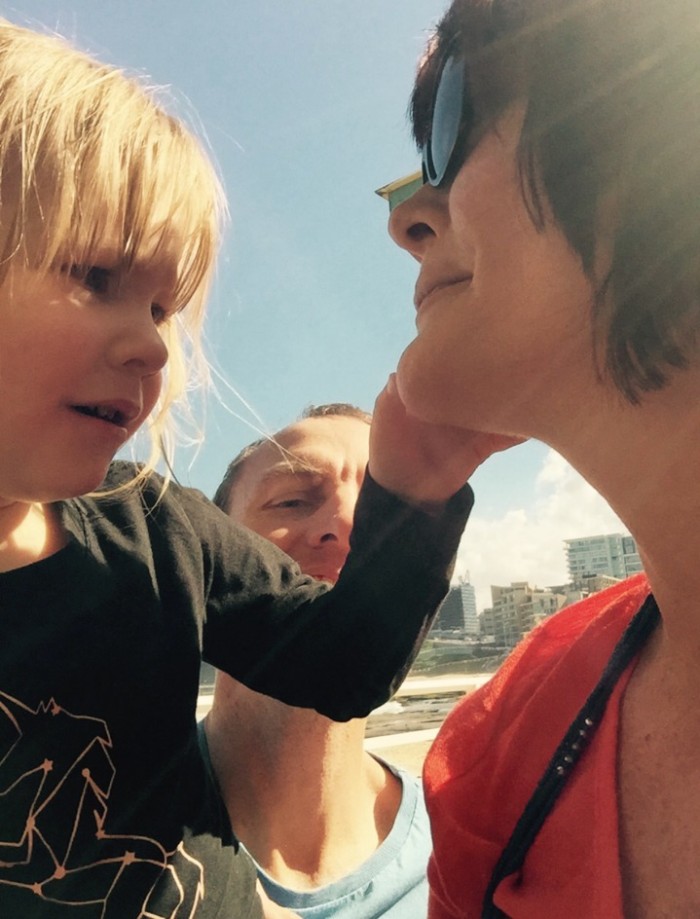 Complete this sentence, ____________________  changed my life. How and why?
Losing my sight changed my life. For the better actually. No, I am not a weirdo. There are some definite disadvantages to being Vision Impaired. However, I have gained an enormous amount through this as well. I lost my sight due to pressure on my optic nerves. I have had 6 cranial decompressions in an attempt to save my sight. My brilliant Neurosurgeon and I finally decided in 2011 that enough was enough, and I was left with no sight at all in my left eye, and in my right eye the lower left quadrant is the only area I can see out of. From that part of my vision It is like looking through a very foggy shower screen. Colours are not as saturated, I am not able to see faces, or read writing. However, a friend once said that vision is like Vegemite, a little bit goes a long way. What I have got left I use well.
So why I am I lucky to have lost sight you ask? I now enjoy mushrooms! Along with so many other foods that previously I conceptually pushed aside when I saw them on the plate thinking I didn't like them. Suddenly when you are not able to differentiate between what you are putting in your mouth, tastes change. The whole dining experience opened up for me again. It was a gastronomic delight. For example,  I loathed mushrooms prior to losing sight. Now I love them. Peas however, will never ever ever be on the "like list." Yuck!
I also discovered the ultimate joy of talking books. You can read them while cooking dinner, in the pitch black of a bubble bath with a glass of bubbles, while you walk, in bed without disturbing your partner. In fact they even lull you to sleep sometimes if sleep is difficult. Woohoo!
I have enjoyed a new interest in art through the eyes of my daughter Ruby. Air dry clay, painting, sparkles, feathers, pom poms and salt dough are amongst some of our favourite things to create art with. I have also spent some time with dear friends Catherine and Jennifer Strutt AKA The Strutt Sisters at one of their workshops creating a piece of art of my own. It feels amazing to get my hand in and still do art even with such low vision.It's just so uplifting.
So even though there are things I miss – driving, seeing the faces of my loved ones change and grow – I have gained so many things looking at the world through these eyes of mine. I have met such interesting people and had so many funny experiences, like the time I mixed up my spices and gave Nathan a pizza he will never forget! Or the bolognese that was heavy on the nutmeg, instead of oregano. You will be pleased to know my spices are now very well labelled and now we always add some nutmeg to our spag bol!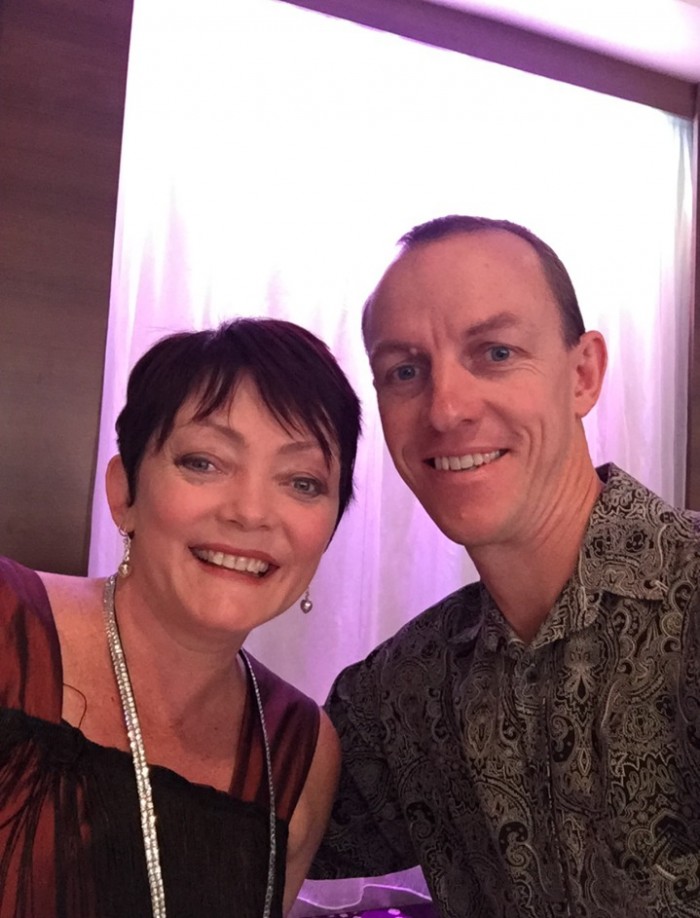 What has been life's greatest lesson?
Being kind to a stranger wont hurt you. In fact it can actually make your day. Just smiling or saying hello when you are walking on the breakwall, or the next time you buy a cuppa, pay for 2 and shout the next person theirs. Instead of playing with your iPhone while you stand in line, talk to the person next to you for a moment. Or again just smile. It costs nothing. It makes you feel good. It makes them feel good. By doing these simple things, you can change the whole day for you and a fellow being. Give it a go. Change your day!
What is your biggest achievement?
OK, here goes. This is changeable for me. it is a sliding scale. Some days, my biggest achievement is simply getting out of bed because of the pain I am in. Chronic bone pain is like that. Some days just simply suck. So getting up and putting on a brave face for your 4 year old is a massive achievement when all you want to do is lie in bed and cry.
Other days it could be that I made it an entire month without making the 2 hour drive to Royal North Shore hospital to have my leg wound dressed. 4 weeks is awesome! However the team down there are so incredible they treat me like family now. I adore them… But driving down every week does take a toll. So having a rest from that – WOOHOO!
Other days I simply have to look over at Nathan and Ruby playing together and I know exactly what my greatest achievement is. She is a bouncing, giggling bundle of pink and purple pretending to be a puppy. He is the handsome Daddy King holding her. They are my big loves, and I found them.
My greatest achievements happen each and every day.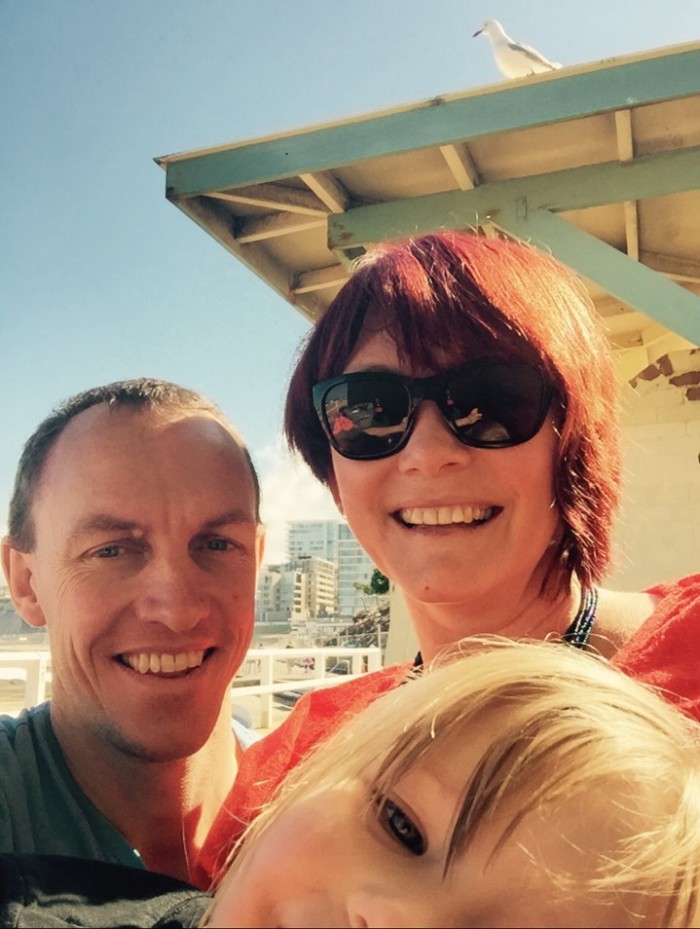 What has been your toughest obstacle and how have you overcome it?
This changes all the time for me. Obstacles are put there for you to walk around sometimes. So I am finding it difficult to answer. I sometimes fear that my being in a wheelchair or vision impaired will have a negative impact on Ruby. The inability to simply get in a car and take her to the park Or to the beach for a swim. Or simply read her a book or in the future do homework with her. If I am truly honest with you, then yes I would have to say  as I write this, right now, this  is what I would call my toughest obstacle. Perhaps because it is an emotional one. I am used to rolling with the physical ones.
So how do I overcome it? Well, I know that she is loved. So very loved. She is also safe, and has limitless huggles. These are her basic needs right now, and I provide those with expertise. I also manage to throw in a fair amount of singing, dancing, and creative play too. Instead of reading stories from a book, I make them up. Ruby now enjoys making them up with me. I will start and she will make up the next sentence, and so on until the story has reached its end, those are my favourite. Her imagination is lovely. The stories we create together take us on all sorts of journeys. We also play lots of pretend games and dressing up into fantastic characters for the day. As for the wheelchair, one of her most loved spots is riding in my lap begging me to go faster. I hate to think what she will be like when she is behind the wheel of her own car. I manage to do the same things as other Mummy's just in a slightly different way. Ruby cooks with me when she is in the mood, we go for long walks together, and she has a love of shopping for shoes that will put Daddy in a second job if he is not careful.
At this stage, I think I've got it.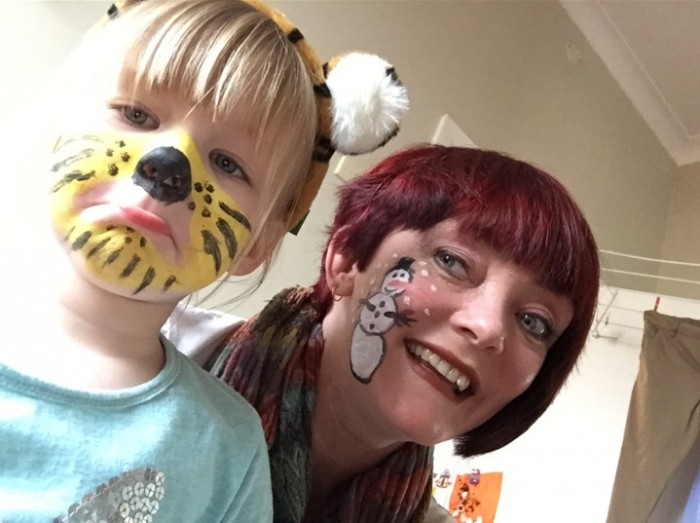 Viktor Frankl says "Those who have a 'why' to live, can bear with almost any 'how." Everyone needs a purpose, what's yours?
I try to be compassionate, kind and loving. Most of all I want to be authentic. If I can achieve this by sharing the story of my bone disease so others can learn about it, or by being a good wife, daughter, friend and mother, fantastic. If I can throw in some fantabulous Belinda humour along the way, even better. Winners are grinners after all. In doing this, if I can manage not to hurt or upset many people then my life has been well worth it. In fact it will have been bloody great.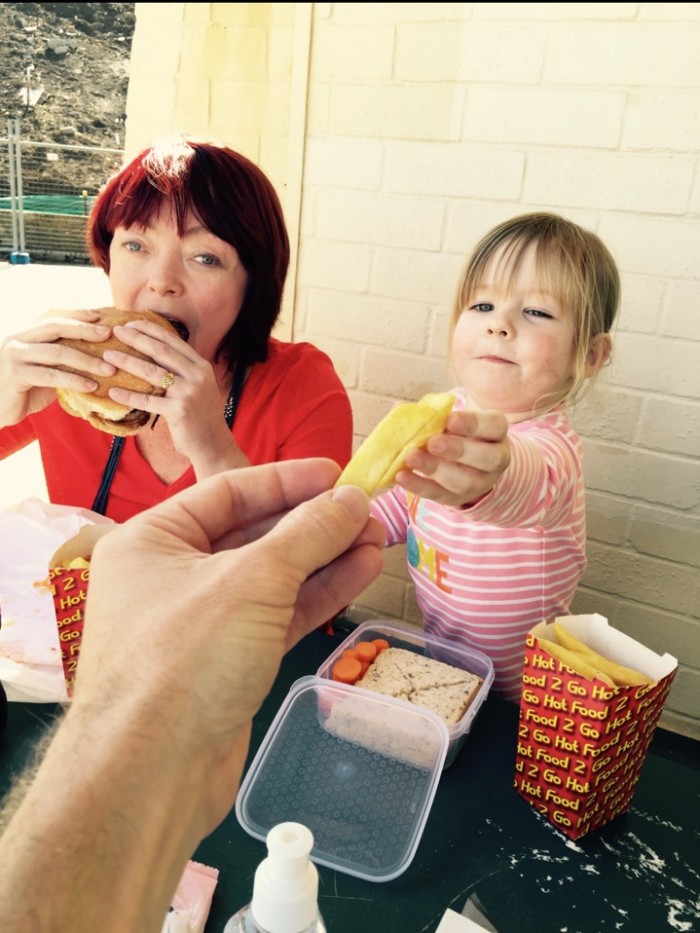 What are your words to live by?
The human capacity for suffering reminds me of an elastic band. It stretches and stretches you and just when you feel like you're going to snap something prevents it from happening. It could be a snuggle from your child, the taste of a really good coffee, or a kind word from a stranger. In that moment that elastic band snaps back in the opposite direction. You are suddenly aware that whatever is happening to you is tiny in the great scheme of things
You have the capacity to take on more.
So I reason that in this life I will always have the capacity to take on more. My elastic band is infinitely stretchable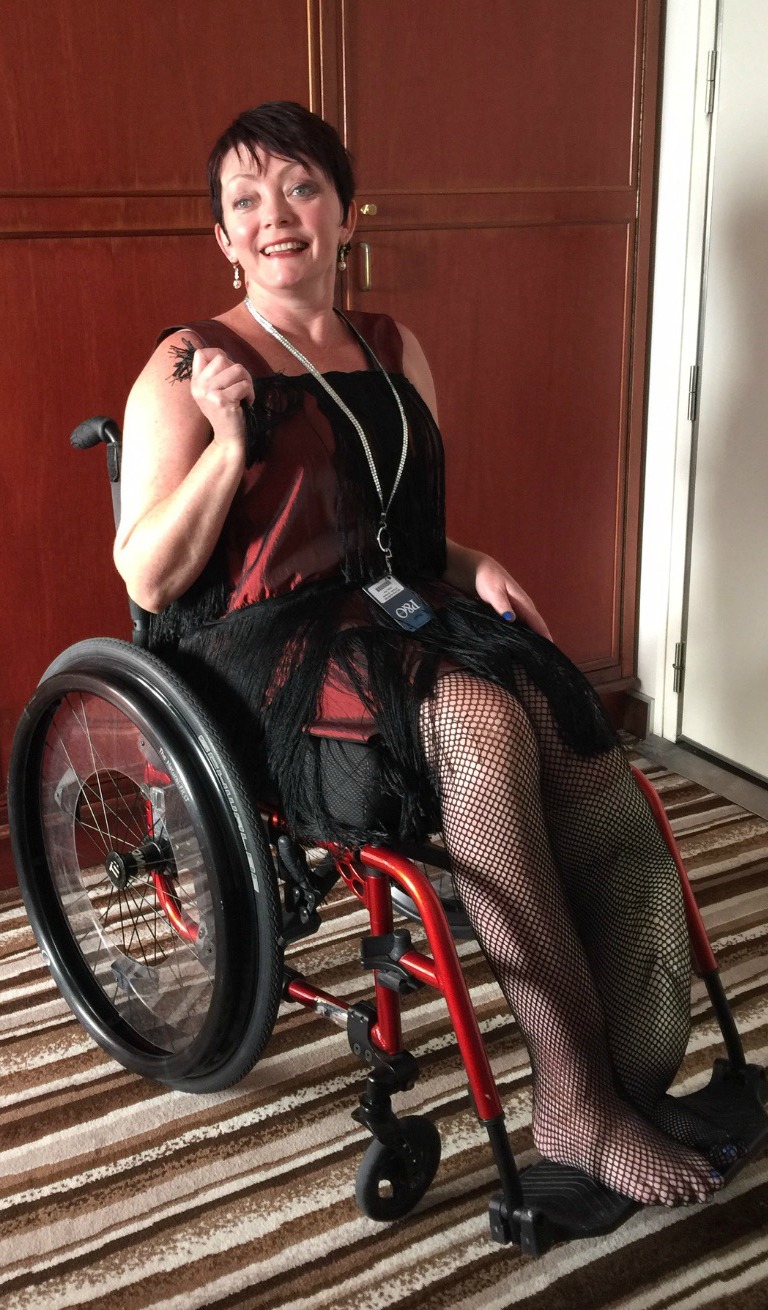 If you could have any mentor, alive or dead, who would you choose and why?
I would choose Sogyal Rinpoche, my Buddhist teacher. I have followed Buddhist meditation (Rigpa) since 1997, and if I could have Sogyal Rinpoche as my mentor, I would want for nothing else. Words here fail me.
If you could play hookie for a day what would be on your list to do?
OK this is easy, because to play hooky you need to be able to dream,  don't you? So I will pretend that money is no option here. I will frock up. I will go out for dinner, to THE swankiest restaurant that EVERYONE is talking about. Enjoy the best meal I have ever eaten. Follow it with tickets to THAT musical that happens to be playing in the same city and I have been dying to see. Then the perfect end would be the luxury suite in the hotel. All with the love of my life Nathan.
Ah, to dream!
You give so much to others, what do you do to take care of yourself?
I go to the hairdressers every 6 weeks. That is the one thing I always do for myself.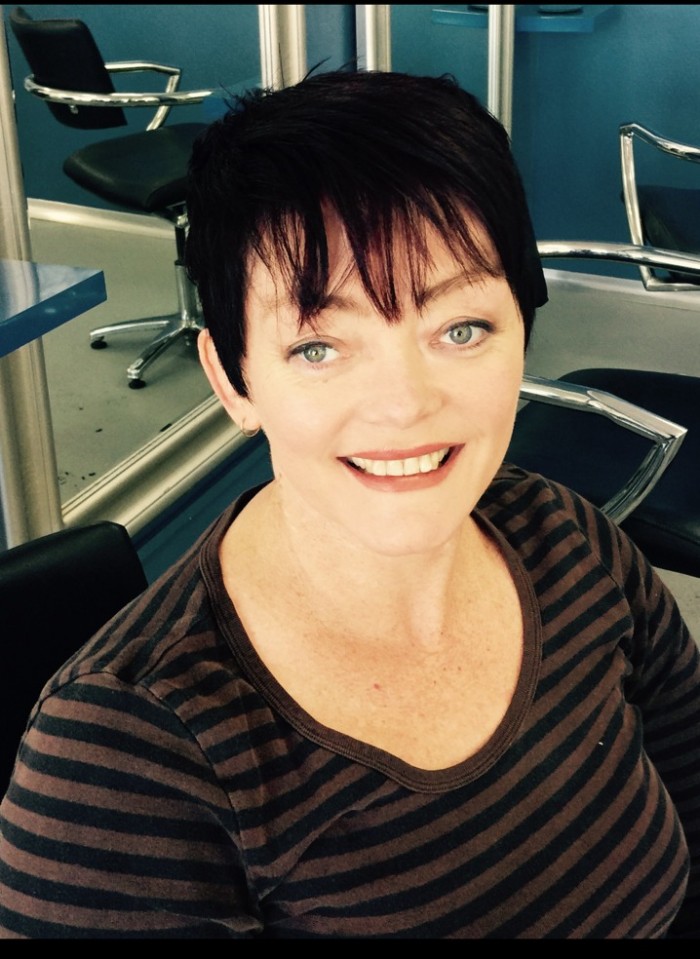 Thank you for sharing, Belinda!
Belinda doesn't have a blog but she sure knows her way around a computer, so if you want to leave her a comment, I know she'll get back to you!