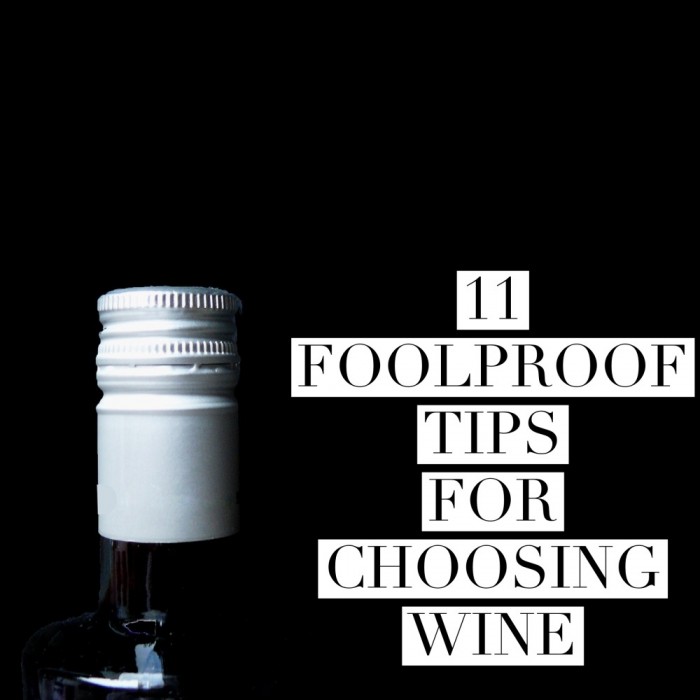 Brought to you by Nuffnang and Vinomofo
I'm ashamed to say it, but our wine rack is nearly empty. It's like a barren wineless wilderness. I know the poor, lonely wine rack needs a-filling, but the question is, with what? I asked some of my favourite bloggers how they choose wine and for their best wine selection tips and they totally came up trumps. I love that their tips, like the Vinomofo wine selection, are all different and all special. The Beatles were right, you can always get by with a little help from your friends.
1. Cathy from Peregrination Gourmande
"Here's a tip about packaging of French wines – on the top of the cork stopper on the metallic cover there are codes. There is a letter R or N. R is for "récoltant" and N for "négociant". You definitely want to choose the ones labelled with an R because they come directly from the vineyards and not subject to any other processes.
Also, when you go to a  French wine bar, the bar tender should ask you if you want a light or a strong red wine. I like the wines that "un vin qui reste en bouche ou qui est long en bouche" which means you can feel the taste of the wine longer in your mouth. If the taste disappears quickly, it's not very nice. You need to experience the flavours.  Just say that at a dinner party and everyone will be suitably wowed!"
2. Jim from Mr and Mrs Romance 
"I usually go with what I know – which is mostly Australian and a little bit of NZ. I think about general regions – Shiraz from South Australia, Pinots from Marlborough, NZ, Chardonnays from Central NSW – but that doesn't always help. And neither does price. Just because it's expensive doesn't mean it's a cracker.
One thing I do like to look for if I'm hunting out a really good bottle is the dip. I've found that the better the quality of the wine, the bigger the hollow in the base of the bottle. I don't know why this is – I presume it's because it costs more to make a bigger dip so wine makers only do that for their best stuff. This doesn't apply to things like Riesling though for some reason, which are always flat-bottomed.
I always check out the description on the label too. I avoid things like very fruity rosés or a light-bodied shiraz, which isn't what I'm looking for in those varietals."
3. Karin from Calm To Conniption
"There has been a lot of white wine consumed in my time so I kind of know my labels that I like now. My safe bets, if you will. #winesnob It is the reds I struggle with. I have now taken to typing into the notes section on my phone the name of any I like because I can never remember. A good label can sucker me in though. Like I am drinking little drops of its creator's creativity. Let's hope!"
4. Nancy from Plus Ate Six
"I always look for Australian or New Zealand – never order American or French!!! Although I did manage to literally drink myself sick in Napa last year on a winery crawl that started at 10am and finished at 6pm. If it's white I look for Reisling or Sauv Blanc from Claire Valley, Margaret River or Marlborough. If it's Chardonnay I look for Marlborough. I have a few wines I know I like so I'll always head for them first. Otherwise I go mid range and a name I like. Or if I'm in a shop a label I like."
5. Nicole from The Builder's Wife
"A creature of habit, I usually stick to the same wines, however when choosing a gift or looking for something new, it's always a catchy name or funky label that hooks me in!"
6. Nicole from Champagne and Chips
"My main way of choosing wine is based on classic varietals from classic regions. A few examples are: Sparkling wine from a cool climate such as Tasmania. Chardonnay or Pinot Noir from the Mornington Peninsula or Yarra Valley. Shiraz from Heathcote or the Barossa (if you like big rich styles). Cabernet Sauvignon from Margaret River. Riesling from the Clare or Eden Valley. Pinot Grigio from the King Valley, or again Mornington Peninsula.
I also always buy above $15. While there are some good examples below this price point, generally about $15 guarantees a bit more care has gone into the wine and that the quality of the fruit in the first instance is higher. For wines like Chardonnay and Cabernet that are aged in oak, above $20 usually means they have spent time in barrels rather than just having oak chips dipped into a tank. The wine will have a better balance."
7. Renee from Mummy Wife and Me
"I always go for a New Zealand Sav Blanc. I like my men and my wine from New Zealand! The clearer the colour of the wine, the better for me."
8. Shannon from My2Morrows 
"I'm really lazy with my wine purchasing and tend to stick to what I know and once I like something I buy it in bulk so the wine rack is always fully stocked! No wine in the house = crisis around these parts! I have my faves and tend to stick to them as there's nothing more annoying than trying a new wine and being disappointed."
9. Shari from Good Food Week
"When I first started drinking my Mum and I were in a pretty fancy restaurant in Canberra and we asked the waitress to recommend a wine to go with our meals. She promptly told us that she only very rarely drank 'goon' and would be no help. Upon finally choosing a wine, she poured a glass for each of us and then proceeded to walk off with the bottle. Mum pointed out that we intended on having a whole bottle to share, when the waitress replied that she hadn't opened a new bottle and that was all that was left. We took this as a sign to never rely on wait staff to help us choose a wine! These days when it comes to selecting a good wine, I normally do most of my research online. One of my favourite sites is Matching Food and Wine"
10. Sonia from Sonia Styling
"When it comes to choosing a bottle of wine – whether at a (local, independent) bottle shop, restaurant or at a winery – we like to ask a lot of questions. By having a conversation, you not only learn about different varieties and regions, but you also get to know the characteristics you enjoy in a wine. It's a great form of research and a good way to broaden your knowledge of wine, so that you can confidently choose a wine off the shelf or from the menu."
11. … And last but not least, ME!
The way I choose my wine is somewhat eclectic but it is very reliable. I simply choose the wine with the coolest name, or if all the names are boring, I look for the coolest label, because I like to have something easy on the palate and easy on the eye!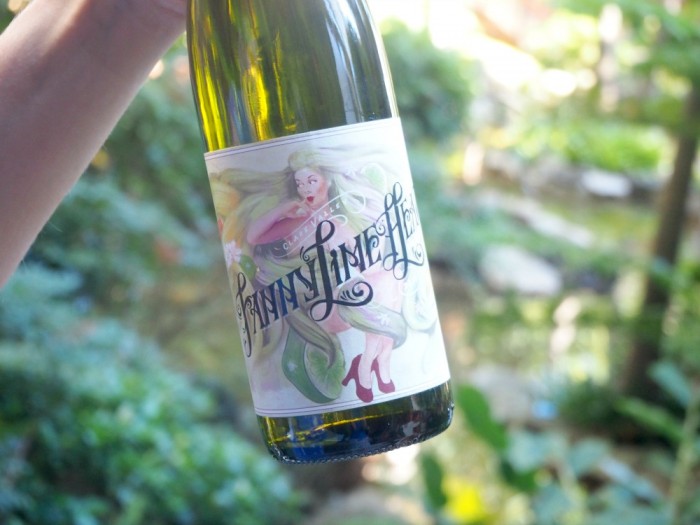 So when two bottles of wine from Vinomofo  landed on my doorstep, named Fanny Lime Head and Bisou Bisou (that's Kiss Kiss in French)  and adorned with the coolest labels in town, it was love at first sight. The love affair continued when we opened the bottles too but that's not surprising seeing as the wines that the peeps at Vinomofo sell are the wines they  love to drink. If they don't love it, they don't sell it.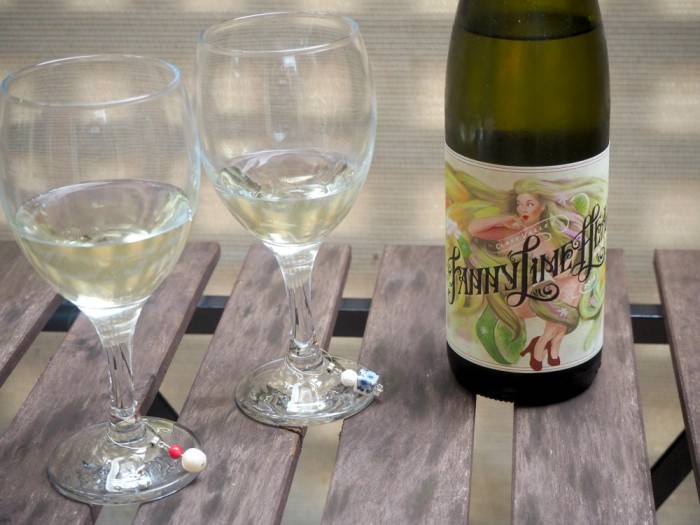 The names and labels aren't the only cool things about Vinomofo. Another is their secret deals — these are wines  that are so fantabulous, at prices so awesome, that the only way they can get their hands on them is by agreeing to keep the identity of the wine and the producer secret. They're happy for everyone to drink them, but they don't want to see them advertised anywhere at that price. I love that – it's just so secret squirrel! A lot of the deals are limited, so you have to get in quick to avoid a VinoFOMO Vinomofo scenario… Ain't nobody got time for that!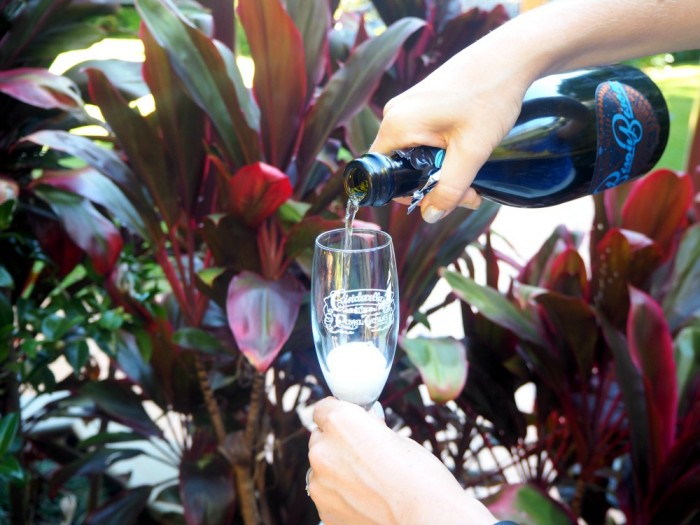 And that's not all, Vinomofo also co-produce their own branded wines labelled Kinda Independent Wine Company that aren't available anywhere else. That's all kinds of exclusive, isn't it?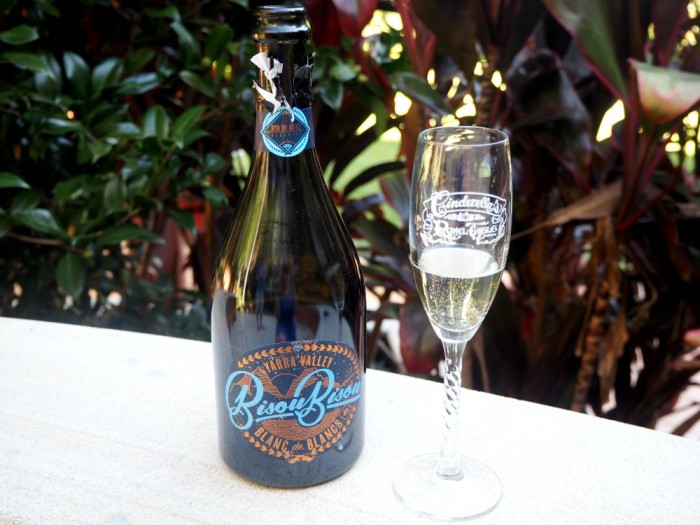 There's so many reasons to love Vinofomo, and not just because of the cool names and the cool labels (although that's always a plus!) At the end of the day, no matter how you choose your wine, we all want the best wine for the best price (who doesn't love a price guarantee,) because let's face it, we deserve to drink the best. And that's where Vinomofo delivers. Literally. To your door.
Let's talk wine, how do you choose yours? Have you ever bought wine online? And, how cute are those Cinderella's Royal Table champagne glasses? The Fairy Godmother gave them to us as a honeymoon gift! True story!
Oh and one last but one very important thing… Keep calm and drink responsibly.
Linking up with Essentially Jess for IBOT
This is not a sponsored post. I did not receive any financial compensation for this post but I did get two bottles of wine to taste. As usual, all opinions are my own.