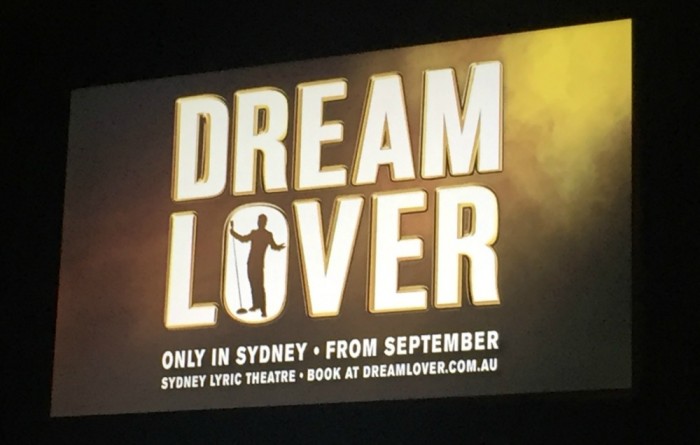 Brought to you by Nuffnang and Dream Lover
You know how much I love a musical, right?
Well, guess what?! There's a new musical coming to town! And when I say new, I mean brand spanking new… As in making it's debut new! Not only is it brand spanking new,  but it's freshly baked right here in Australia and  from Simon Phillips the acclaimed director, who brought Priscilla Queen of the Desert to the stage, one of my favourite musicals of all time.
On Monday, I went to Sydney's Lyric Theatre for a behind the scenes sneak peek preview of the show and it was just dreamy! Dream Lover is about the songwriter , singer and actor Bobby Darin who was a big deal and had big hits in the fifties and sixties. But Bobby's story is more than that of a good voice and good looks. I really believe that everyone has a story, and that's never been truer than true  in the case of Bobby Darin.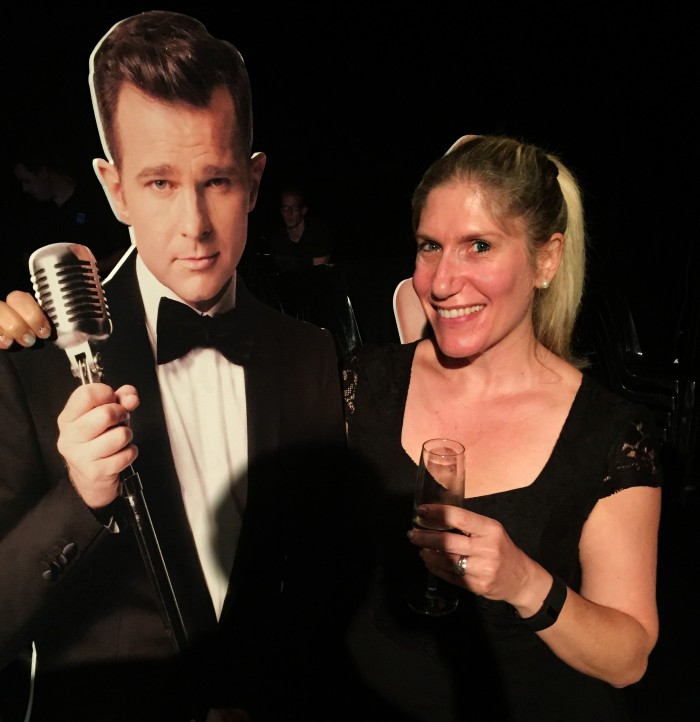 The only cardboardy thing about this musical is the cut out!
Dream Lover has been a labour of love for writer Frank Howson and his cousin, John Michael Howson. Frank told us a story that Bobby's son Dodd told him. Apparently, when Bobby was young he overheard a doctor talking about him to his mother saying "he'll be lucky to live to sixteen."  Dodd, said that when you're faced with a diagnosis like that, you have two choices. You can give up or you can choose to make every single moment count. I bet you can guess which choice Bobby Darin made.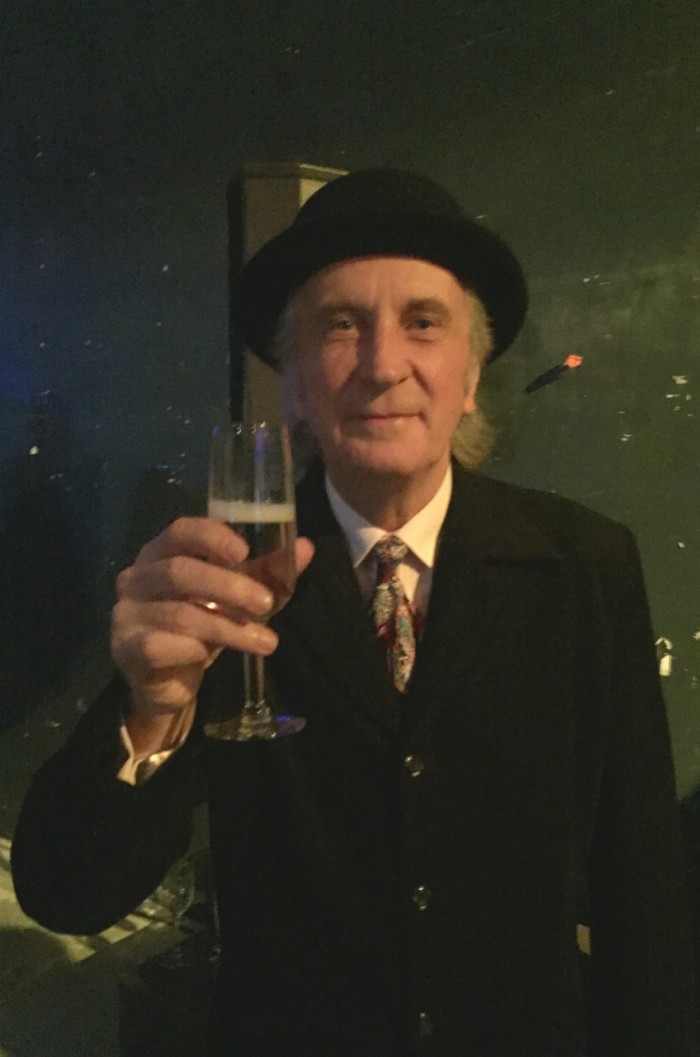 I'll drink to that, Frank!
Dream Lover  has all the elements of  a dream musical; an inspiring story, high drama, big hits and best of all a big 18 piece band! It's not every day you get to go to the theatre, tap your feet, click your fingers and see 40 people on stage. And, it's not every day you get to be in star studded sandwich with David Campbell, who plays Bobby,  and Rachel Frederickson, who plays his wife, Sandra Dee. Yes, Sandra Dee was a real person before she became a song title in Grease!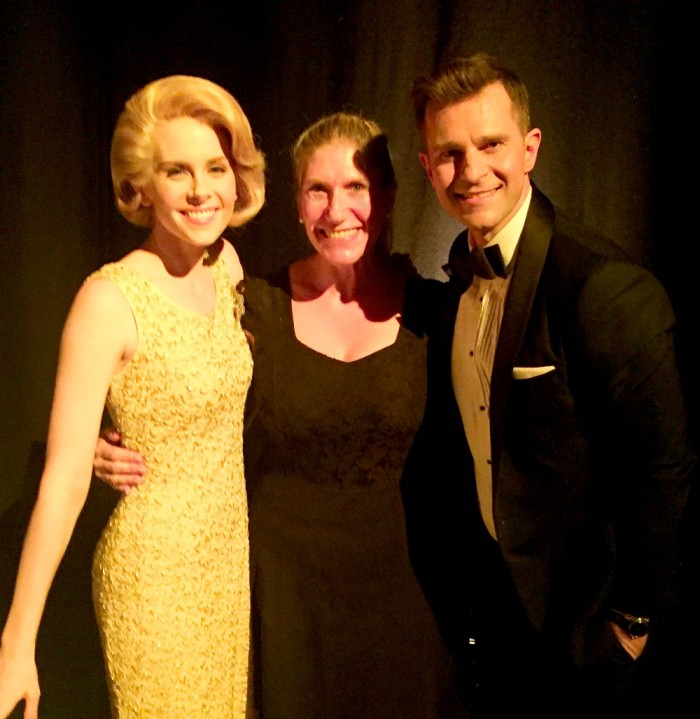 Star-studded sandwich, anyone?
Even though I was a bit late to Bobby's party being born in the seventies, I know all the songs like Mack the Knife, Splish Splash and of course, Dream Lover and I can finger click my way through them like a boss. Dream Lover is more than just a rags to riches story, it brings Bobby's music, his story and his era to life. They're not called the good old days for nothing you know.
Dream Lover opens in Sydney in September and tickets are on sale from tomorrow April 7th…  I hope I don't spontaneously combust with excitement before the curtain call. But while we're patiently waiting, I have one double pass for a September Dream Lover preview show to give away! How dreamy is that?
All you have to do is tell me in 25 words or less which is your favourite musical decade and why. 
The giveaway is open to Australian residents only, from 6am April 6 to 9pm 27th April, 2017. Check out all the Terms and Conditions here.