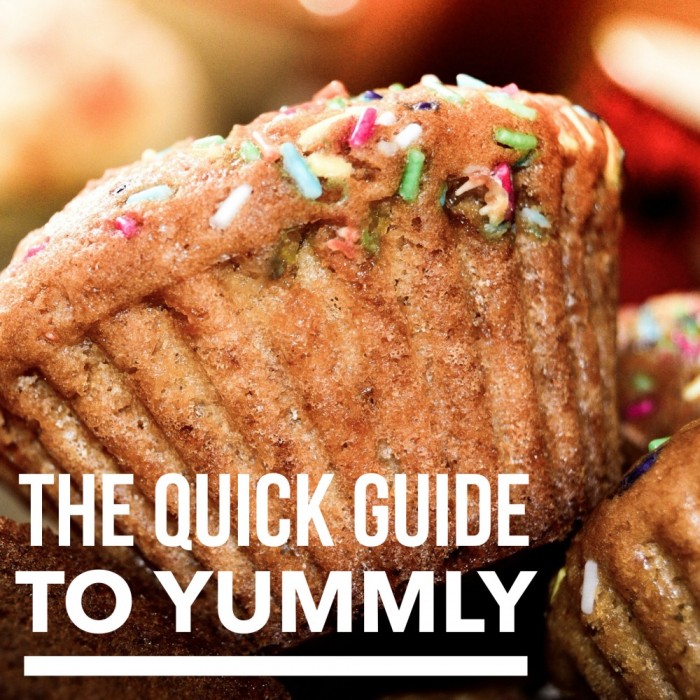 Social media is such a rabbit hole, and just when you think you've got a handle on it, (excuse the pun) a new platform comes to Social Media Town. Usually, I steer clear because I can only put so much on my metaphorical plate, but I had to make an exception for Yummly.
What is Yummly?
Yummly is a recipe app and website that was developed by foodies in 2010. It's a relatively new player on the social media scene but is making up for lost time and today it has over 15 million monthly  visitors and has become the fastest growing food site in the world. That's a whole lot of deliciousness right there.
What's the difference between Yummly and Pinterest?
Well, both allow you to save recipes, and if you are a food blogger, both will direct traffic to your site. I think the major difference is that Pinterest peeps are interested in a wide variety of topics and if they're like me,  pin pins without ever clicking through to the website. Yummly  however, is food specific with a community of food lovers who are keen to cook.   It's a tool designed by foodies for foodies, to direct traffic to food blogs and to help people find food they want to cook.
Also, there are no followers on Yummly so you don't have to worry about old mate Comparison, being the thief of your joy. You can just stick to the business of collecting and sharing good old fashioned deliciousness.
What makes Yummly so special?
You can find the right recipe
Yummly has these really cool search filters which help you find the perfect recipes by holiday, cuisine, diet, nutrition, allergy, cooking time and more – so the recipes you find first are the right ones, and most importantly the right ones for you.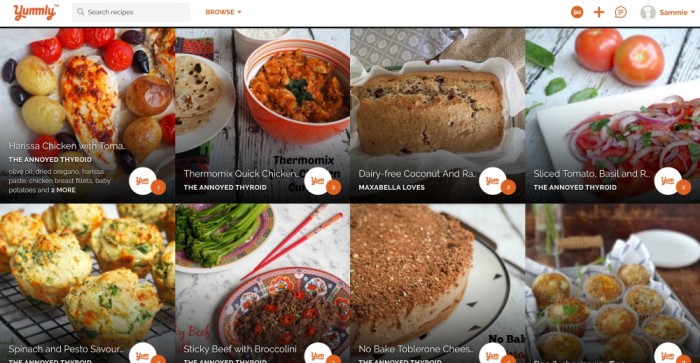 You can save and share recipes
You can look  through over a million recipes from across the web and around the world and save your favourites to your Recipe Box simply by clicking the Yum button. And that's not all, you can connect with Facebook to share the best recipes with friends! Because sharing is caring, right?
You can create collections
You can create collections; group your favourite recipes, add to them, and call them whatever name you fancy. They're like  your own little online cookbooks and you can put any one recipe in as many collections as you like. It's such fun! You should totally check out some of my collections; some of my favourites include Brownies and Slices,  ANZAC Day and Meatless Monday.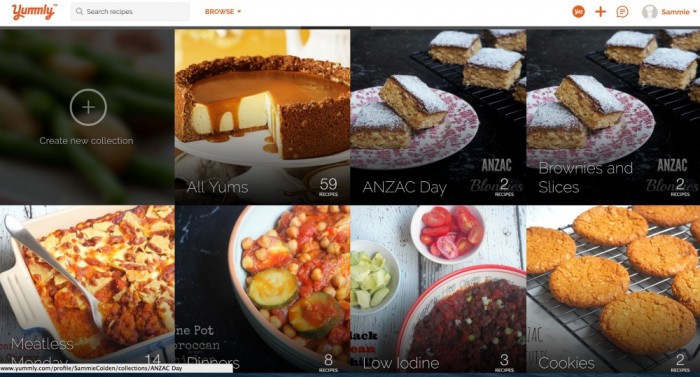 You can see what you can cook right now
Save time and money at the shops and start cooking instead! You can find recipes to make right this minute with what you have to  hand using Yummly's helpful "with" and "without" filters.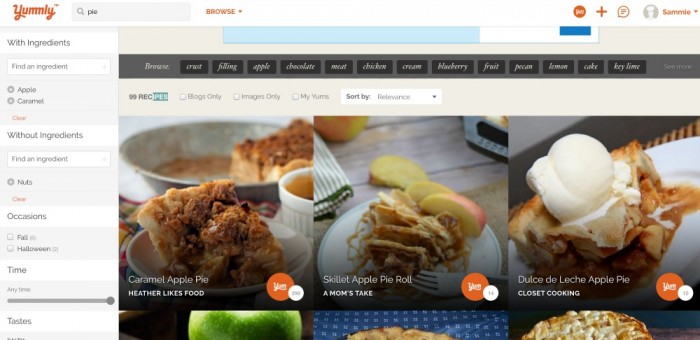 You can add your favourite recipes
The Add Your Recipe tool is just genius, you can keep every recipe you love on Yummly. You can also add any recipe from your favourite blogs and websites to your personal recipe box with one click of the Yummy Bookmarklet .
Sign me up, Scottie!
If you're a food lover but not a  food blogger, just  create an account and start yumming! Every time you see a recipe you want to save, just press the yum button!

If you're a food lover and a food  blogger, you'll also need to sign up for an account, add a yum button to your posts, start yumming your recipes and  share the Yummly love with your readers. When you've ticked all those boxes, you'll be able to start your own blog page on Yummly. If someone yums one of your recipes, it will end up on your publisher's page and in the Yummly search results so that other people can find it. There's also all kinds of Yummly goodness like features on the website, apps, social channels and email. How cool is that?
So let's get yumming!
So tell me, have you got on the Yummly train yet? Care to share some recipes that I can yum?