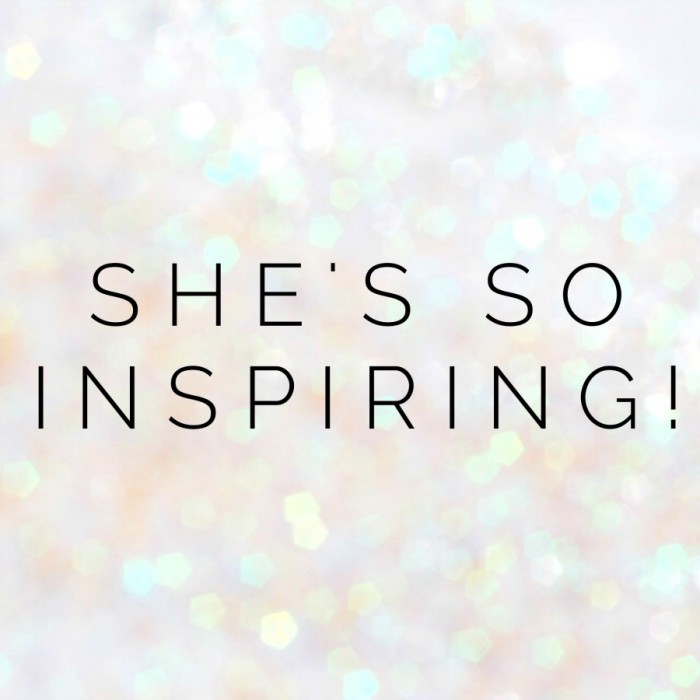 My life has been touched by some uber amazing women whose passion for life and the way they  choose to live it have really inspired me. Some are bloggers, some are not, their lives are all different and  they are all special. I feel honoured and privileged that they are sharing their stories and sprinkling a little bit of their awesome right here. May you be wom-inspired!
Meet Sam Bloom.
One of the most commonly asked questions here on the blog is "Sam, how do you find all these amazing women?" Well, the answer is wacky but true, the universe and sometimes, the interwebs bring us together.
One day while swapping baked goods with my new taste-testing friend, Luce, she showed me an article about Sam (a friend of her daughter) and the book about her and her family's story, Penguin the Magpie.  I knew Sam had to be in this series, not just because she has the same name as me, but because I think she is awesome.
I stalked Luce, I stalked her daughter and then I stalked Sam, (sorry for the stalking, guys) but it was totally worth it. Then, I started reading Penguin the Magpie and I couldn't stop. With pictures as captivating as words, it's a powerful, beautiful and an inspiring read and one which I highly recommend. In the book, Sam says "it's up to you to choose how you will face the challenges and hard times ahead, and how you will seize the opportunities for creativity, productivity and happiness." Sam knows what's what. She's so inspiring.
PS Be sure to check out the book trailer before you go. It's magic.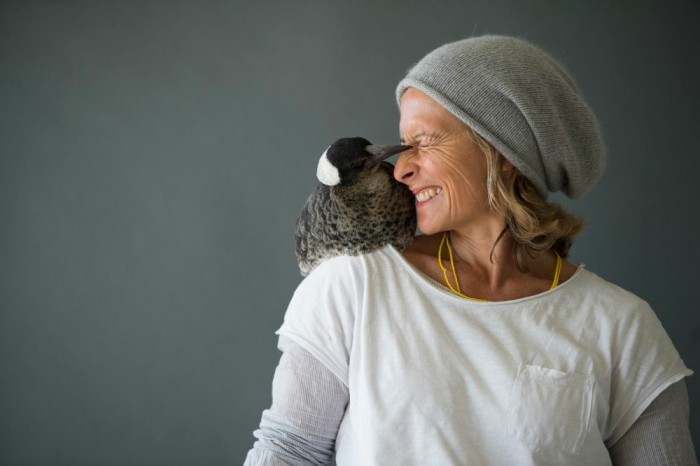 photo credit: Cameron Bloom
Tell us a bit about yourself.
I'm Sam, I've got 3 boys, Rueben, Noah and Oliver and I'm married to Cameron. I live on the Northern Beaches in Sydney and I've lived here all my life. I used to be a nurse, I worked at RPA on the neurosurgical ward and then I stopped working when I had my boys. When  we were younger, we did a lot of travelling, through West andEast Africa, India, Bhutan and Nepal, Ethiopia, North Africa and through the Middle East and a bit of Europe.
Tell us 3 things you are and 3 things you're not. 
I'm really patient because I'm often waiting for someone to give me a hand.
I'm pretty kind.
I'm resilient.
I'm not confident.
I'm not content with who I am.
I'm not as happy as I used to be.
Complete this sentence, ____________________  changed my life. How and why?
Thailand changed my life.
In January 2013, Cam, the boys and I were on a family holiday in Thailand. One morning, we went on to a flat rooftop, like a balcony and I leant on a railing. The railing broke and I fell about 5 or 6 metres which resulted in a subdural haemotoma , a ruptured lung and a fractured T6 and T7 vertebrae. The accident left me a paraplegic.
The accident totally changed my life because I used to be a really active person and loved doing sport. When I was in Thailand, the medical staff were so sweet, they reassured me about my injuries and they told me I'd get better because they didn't want to upset me. When I got back to the Royal North Shore Hospital in Sydney, I had an MRI and I asked the doctor if I would ever walk again and he said no. Just no.
As far as I'm concerned the real me died in Thailand and a blob came back. I find this spinal injury soul destroying. I remember saying to Cam once it's like I'm being eaten from the inside out. I'm in constant pain. I have "phantom pains" although weirdly (but rather wonderfully,) a glass of red wine always helps takes the edge of it. The pain is the one of the biggest things I can't stand.
I always feel uncomfortable from the rods in my back and the bee sting feelings around where the break is, that's the nerve damage. The irony is, I could stab myself in the leg and not feel it, but I have these pains all the time.
What has been life's greatest lesson?
I know it's a total cliche but your life can change in a spilt second and you never know what's around the corner. Another lesson I've learned, regardless what is thrown at you, you just have to make the best of what you have.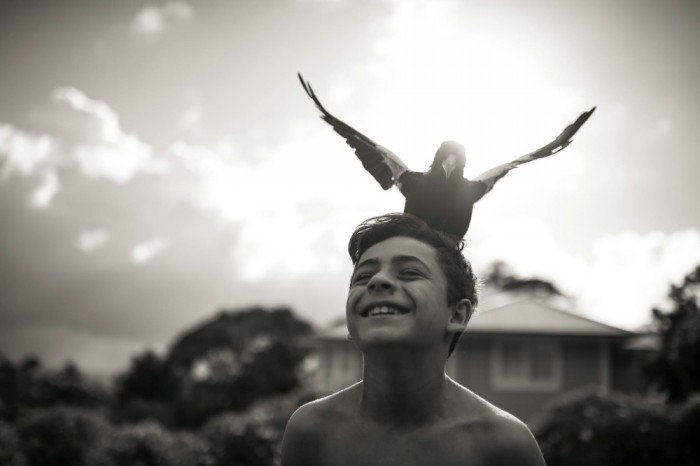 photo credit: Cameron Bloom
What is your biggest achievement?
Last year I was a member of the Australian Paracanoe Team and travelled to Italy for the Canoe Sprint World Championships. I didn't bring home any bling, but I did have a wonderful experience. The plan is to keep training and make the 2017 team.
And being the subject of a book, does that count? The book contains Cam's photographs with words by New York Times bestselling author Bradley Trevor Greive and it's about my unlikely but immensely rewarding friendship with a magpie called Penguin and how he saved our family.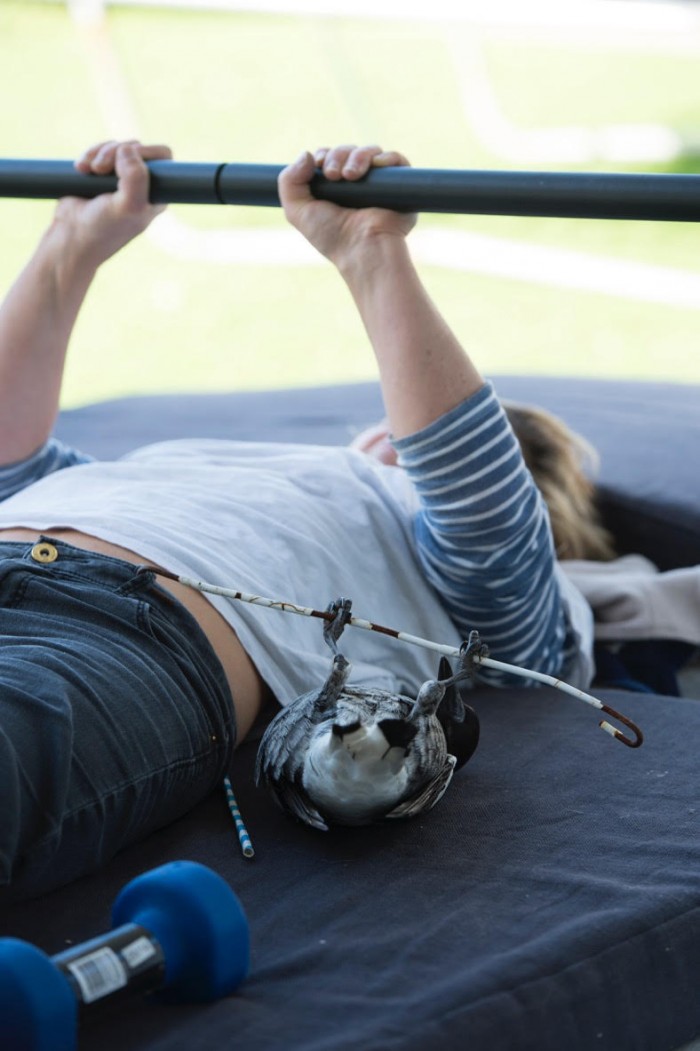 What has been your toughest obstacle and how have you overcome it?
My toughest obstacle is without a doubt becoming paralysed and losing the real me. I don't think I've overcome it and I wonder if I ever will. Truth be told, I do it for the boys. I couldn't see the point of losing my independence and living in pain every day. I feel so ripped off about losing my independence. Sometimes, I feel like I'm a spectator in my own family, watching from the sidelines, and I feel like a useless mum because I can't do all the things I used to do.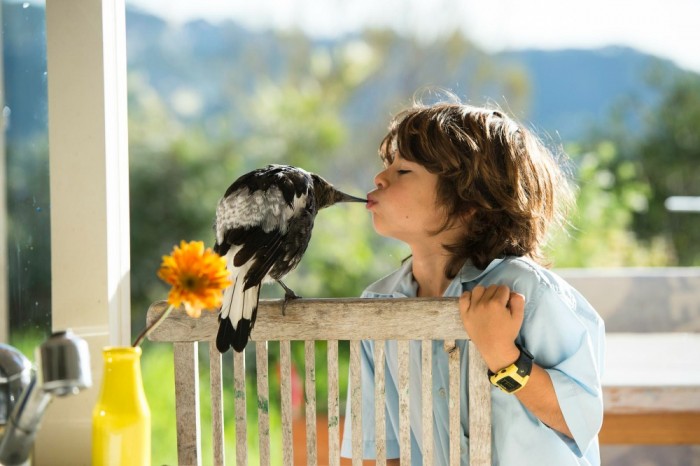 photo credit: Cameron Bloom
Viktor Frankl says "Those who have a 'why' to live, can bear with almost any 'how." Everyone needs a purpose, what's yours?
I guess my why is our three boys and raising them to be loving, resilient and kind. My purpose is to be their mum and watch them grow up.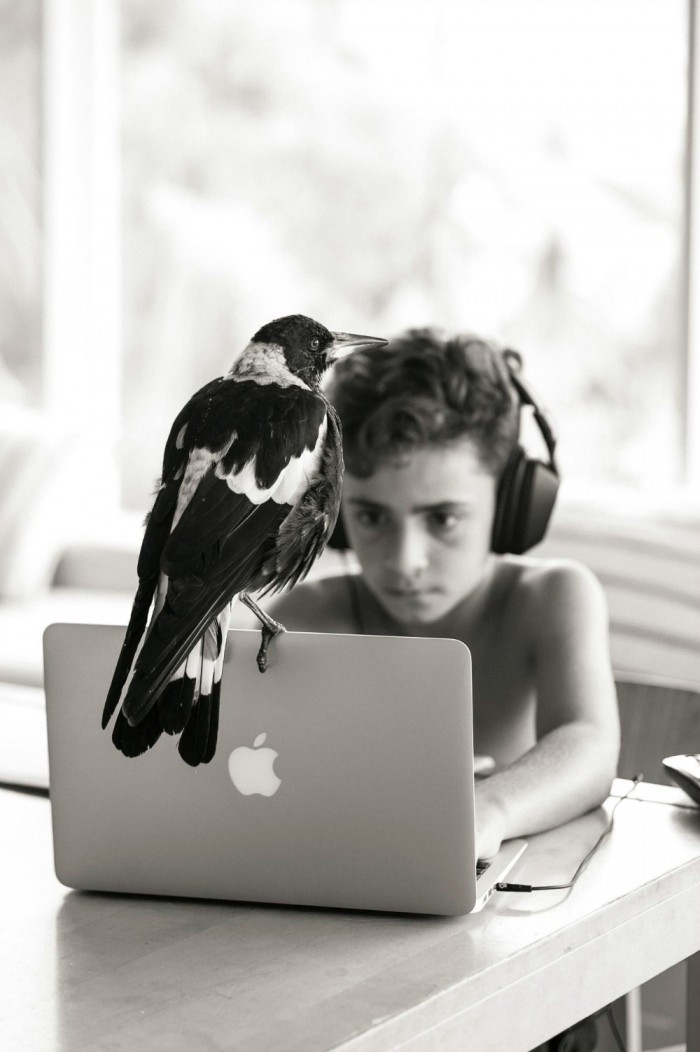 photo credit: Cameron Bloom
If you could have any mentor, alive or dead, who would you choose and why?
This is a hard one. I guess I'd have to say Joe Simpson, the man who wrote Touching the Void because what he went through was insane and his will to live was quite extraordinary,
If you could play hookie for a day what would be on your list to do?
If I was the old me I'd go to West Head, go mountain biking and sit on my favourite rock. Then I'd have a surf at North Bilgola .
Fast forward to now, I'd go kayaking with Gaye (my coach) and then I'd come home and have a nice dinner with Cam and the boys.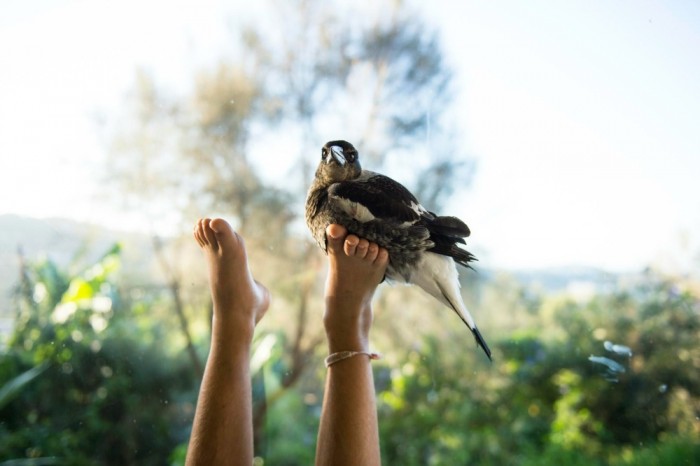 photo credit: Cameron Bloom
How do you practice self care?
I listen to music, read and watch movies to relax and kayaking keeps me sane!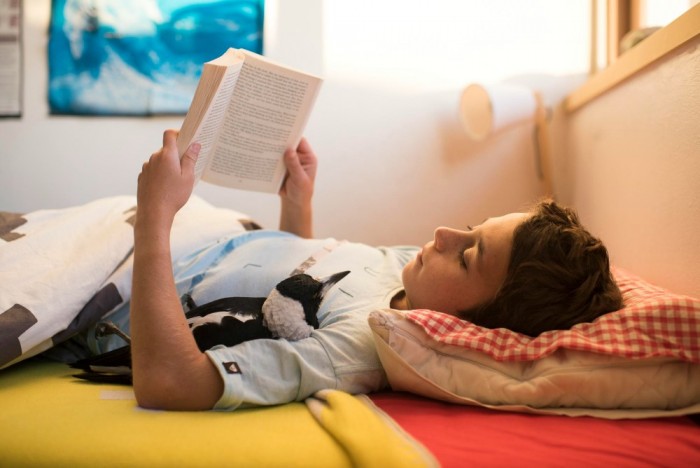 photo credit: Cameron Bloom
Thank you for sharing, Sam.
Let Sam (and Penguin)  inspire you a little bit more…
on instagram 
check out the book Penguin Bloom
and right here in the book trailer…