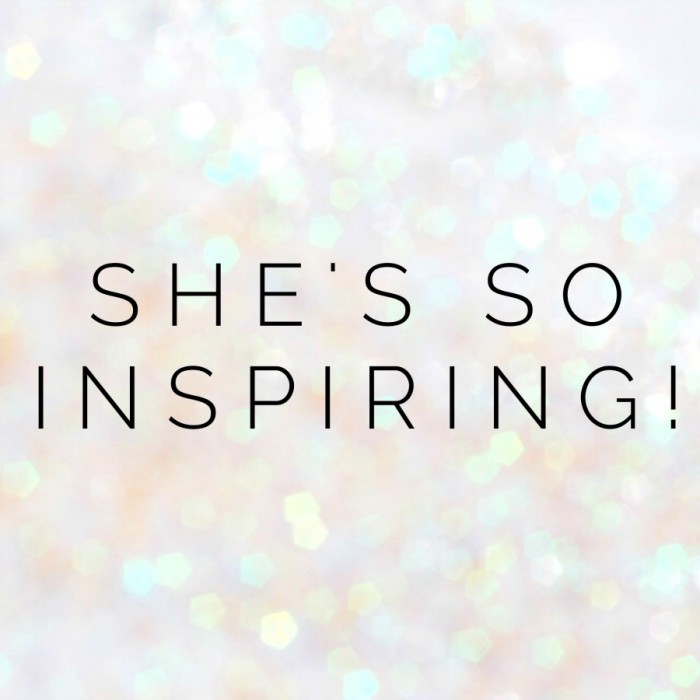 My life has been touched by some uber amazing women whose passion for life and the way they  choose to live it have really inspired me. Some are bloggers, some are not, their lives are all different and  they are all special. I feel honoured and privileged that they are sharing their stories and sprinkling a little bit of their awesome right here. May you be wom-inspired!
Meet Cam Condon.
I've been following Cam for what seems like forever on Instagram. The weird thing is I can't remember how I found her, I'm just jolly pleased I did. There's so much I admire about Cam; she's  smart, creative, generous, independent and lives life to the absolute fullest. Plus, she has the cutest dog and the most wonderful wardrobe of dresses, which she has made all by herself.  I don't want to spill Cam's beans on her behalf, but I do want to say how utterly stoked I am that Cam is part of this series. She is so inspiring. PS Do watch the video. If you're anything like me, you'll need a tissue handy, but only because your heart will be so full, stuff might come out of your eyes. Just sayin'!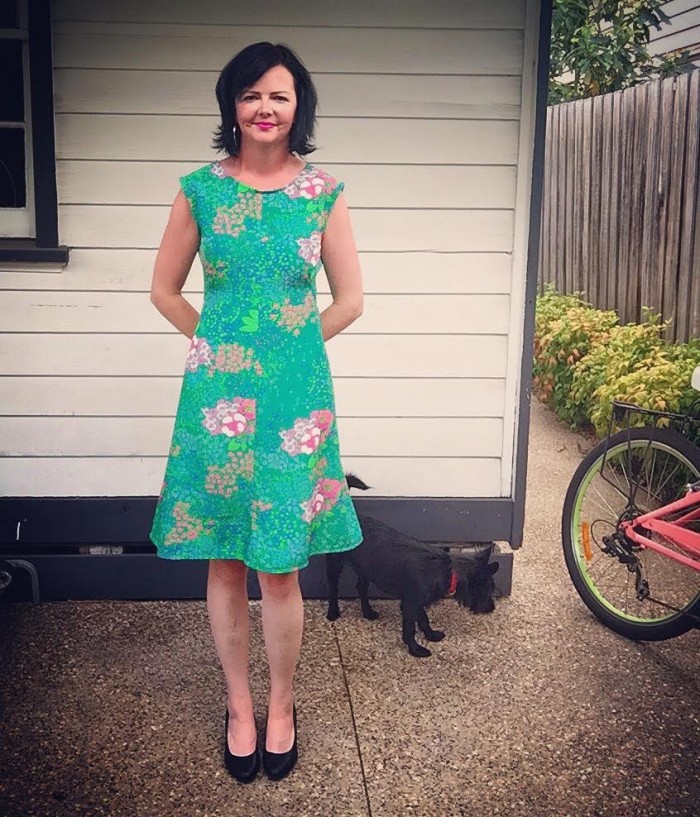 Tell us a bit about yourself.
Hi, I'm Cam…
Back in the day I used to blog at CurlyPops – the blog is still there, but I can't really describe myself as a blogger anymore considering the extremely infrequent updates.These days, I'm more of an instagram addict.
In 2013, I received the most amazingly generous gift – a new set of lungs. I can't put into words just how grateful I am to my donor and to her family for saying 'yes' in a time of immense grief. That decision not only saved my life, but gave me a brand new life.
My new life has consisted of so many adventures so far!
I currently live by the bay in Melbourne with my super cute little puppy dog Walter the Wonder Dog. I work full time in a day job that currently involves lots of travelling, so I'm flying interstate every single week.
I'm also Vice President of the Heart and Lung Transplant Trust based at the Alfred Hospital here in Melbourne.
I love eating, drinking and socialising…. And I'm also a bit of sewing / craft addict. I love nothing better than whipping up a new dress on the Janome!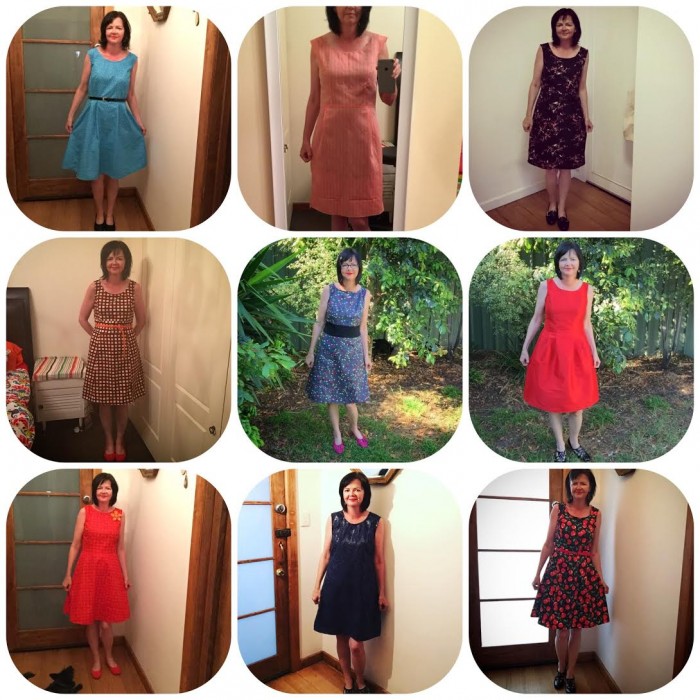 Tell us 3 things you are and 3 things you're not. 
Happy –  I'm still here. I have to be happy about that!!
Stubborn – Tell me I can't do it and I'll prove you wrong.
Independent – Being a single independent female rocks! I can do whatever I want whenever I want, and I love it.
Boring – I don't think I can ever be accused of being boring.
Lazy – I'm on the go constantly – between, work, charity pursuits and my social life, I never stop.
Selfish – Having a chronic illness changes you and changes your perspective on life. If I can help anyone, I always will.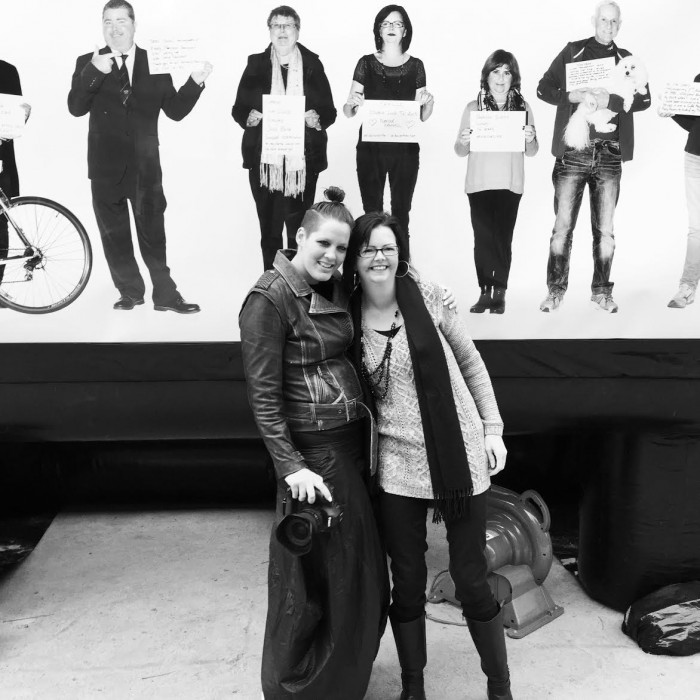 with Polyannar Gibson at the Big Picture Exhibition 2015
Complete this sentence, ____________________  changed my life. How and why?
My double lung transplant changed my life.
In all honesty, if I didn't receive those beautiful new lungs in 2013, there's a 99% probability that I'd no longer be here.
I have a second chance. I feel like I'm 21 again!
Before transplant, I was on oxygen 24 hours a day. I struggled getting around my house. It was an enormous effort just to have a shower and get dressed each day.
Now I can do EVERYTHING!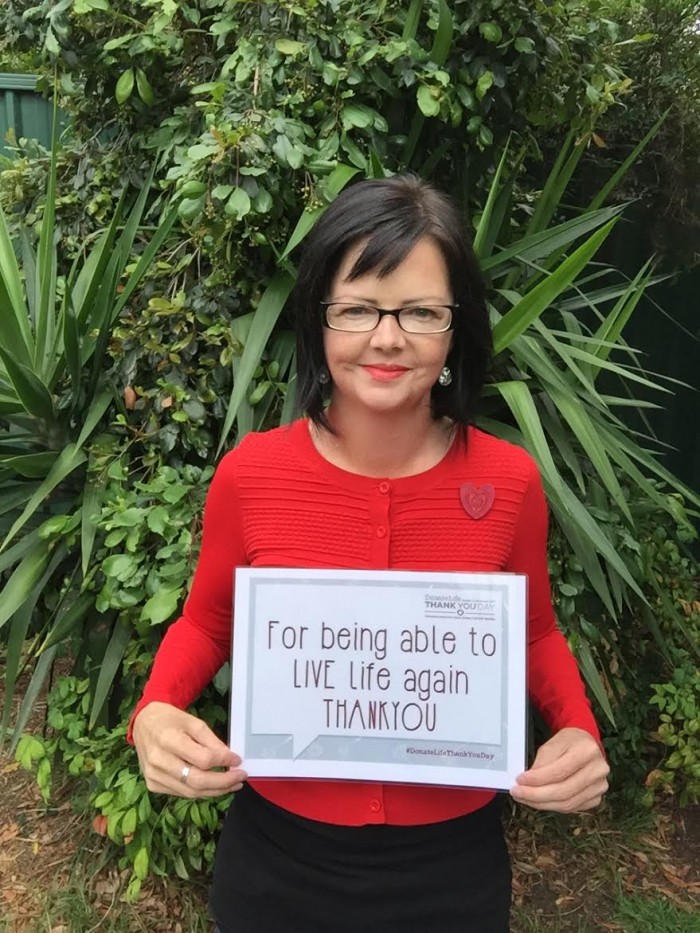 What has been life's greatest lesson?
I've known for a long time that my life would be shorter than normal and I'd have some major health hurdles. Life is short – don't waste your time focussing on all the bad stuff that has happened. Turn those experiences into positives and use them for something good.
What is your biggest achievement?
This is a tricky one….
I'm not sure that I can choose one specific thing, but I think it's probably the fact that I never give up. I've been through a lot in life, but I'm really happy with the place that I'm in at the moment.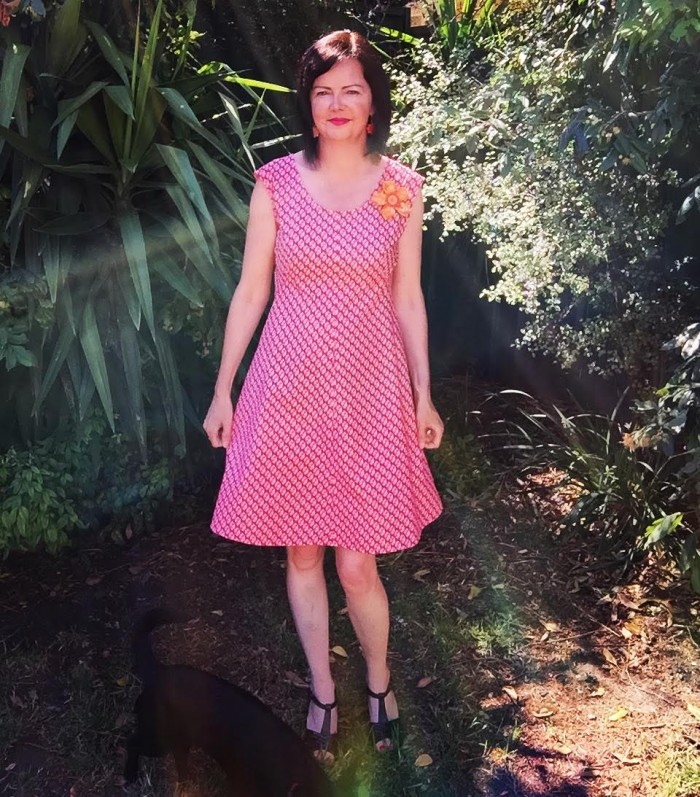 What has been your toughest obstacle and how have you overcome it?
Definitely my health.
The only way to overcome it is to keep a positive attitude, have a great medical team behind you, rely on proven science when it comes to your health, and and never give up!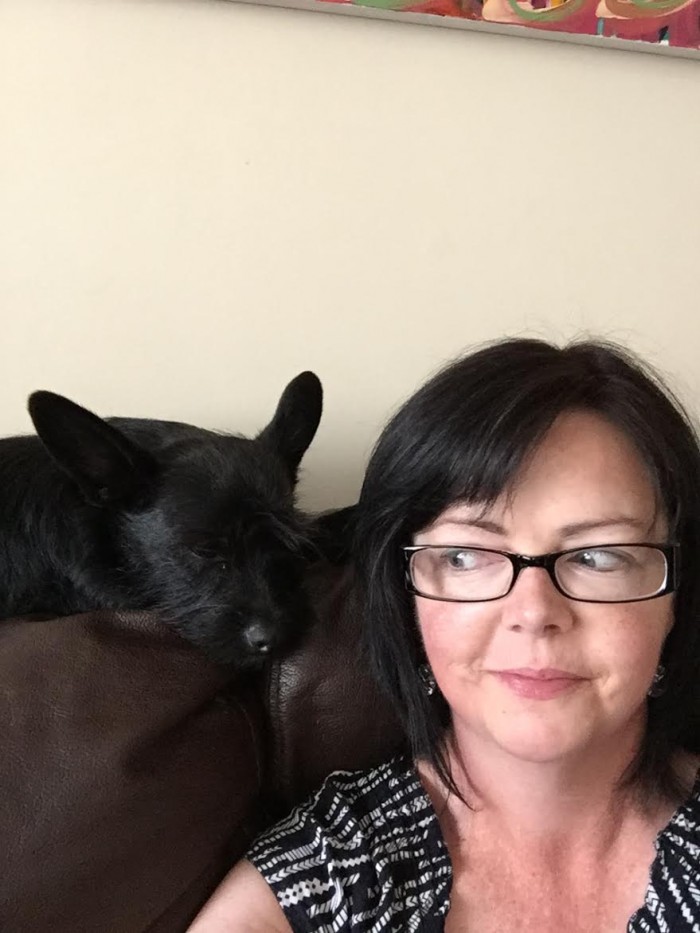 Viktor Frankl says "Those who have a 'why' to live, can bear with almost any 'how." Everyone needs a purpose, what's yours?
My purpose is to make the absolute most of every day that I'm still here!
Initially, I really just wanted to get back to my 'normal' – returning to work full time was the first step.
Being 'normal' was never enough for me, as I always felt that I had more to give. Since joining the transplant waiting list, I've also been volunteering with the Heart and Lung Transplant Trust based at the Alfred Hospital, and I'm now the Vice President.
In 2015 I created a collaborative fundraising colouring book 'The Breathing to a New Beat Technicolour Dream Book". Over 50 artists and creatives contributed their time and skill to create a beautiful book to raise funds for the Heart and Lung Transplant Trust Victoria. To date, we've sold well over 1000 copies and raised enough money to fund the post transplant 3 month compulsory rehab accommodation for four Alfred Hospital Heart or Lung transplant recipients and their carers from Country Victoria or interstate. The book is still available for sale and can be purchased via the online fundraising shop.
I also assist DonateLife with promoting organ and tissue donation in social media campaigns. I was thrilled to be a part of the inaugural DonateLife Thankyou Day Online Campaign in 2015.
What are your words to live by?
Breathe, Love, Smile, Forgive.
If you could have any mentor, alive or dead, who would you choose and why?
I'd have to say that I don't really have one… alive or dead. I'm more of the type to just do my own thing.
If you could play hookie for a day what would be on your list to do?
So many things to choose!!!
If it was just one day, I'd probably head to the city and wander around on foot visiting galleries, and stopping along the way for great food and coffee.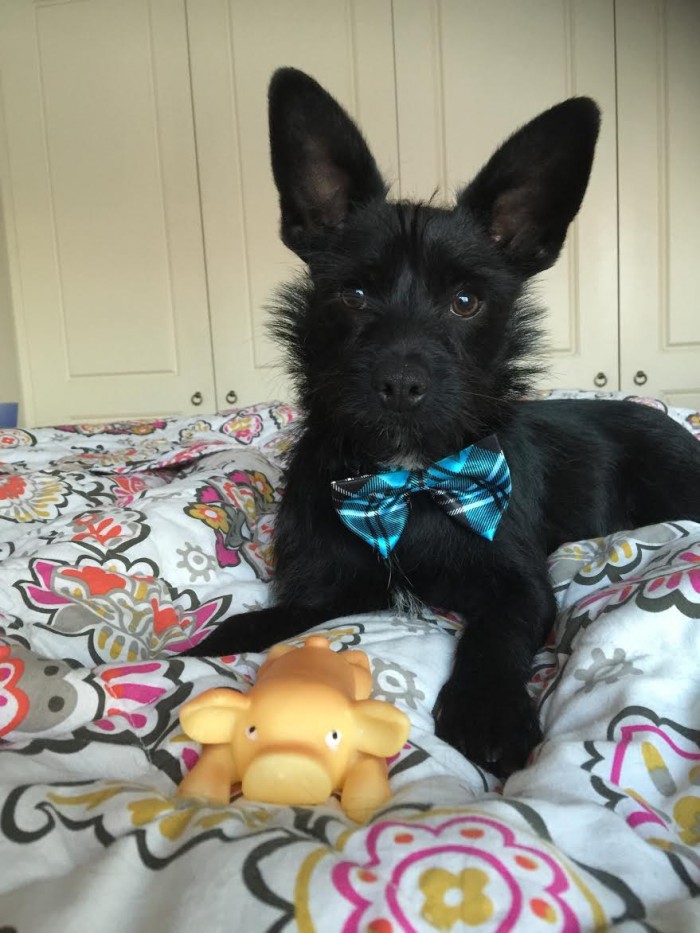 You give so much to others, what do you do to take care of yourself?
I have to admit that self care is not really my forte…. I'm absolutely meticulous when it comes to the very important stuff like post transplant meds / treatments / appointments. But, I'm not so great at the rest and relaxation and re-charging of my batteries. I often joke that I'm like the energiser bunny on steroids (and it helps that I'll always be on post transplant steroids).
Even though it's been more than three years, I still have that niggling feeling that I'm running out of time, so I'm still trying to jam pack every single little thing that I can into my life.
My one indulgence is sewing – it's really the thing that makes me stop and sit down, and I find the process of constructing a garment really relaxing (most of the time….)
The other thing that I love (and is also quite relaxing) is heading out with friends to eat. What's better than great company and yummy food?
Thank you for sharing, Cam.
Let Cam inspire you a little bit more…
on facebook
on pinterest 
on instagram 
on twitter 
and in the fundraising shop