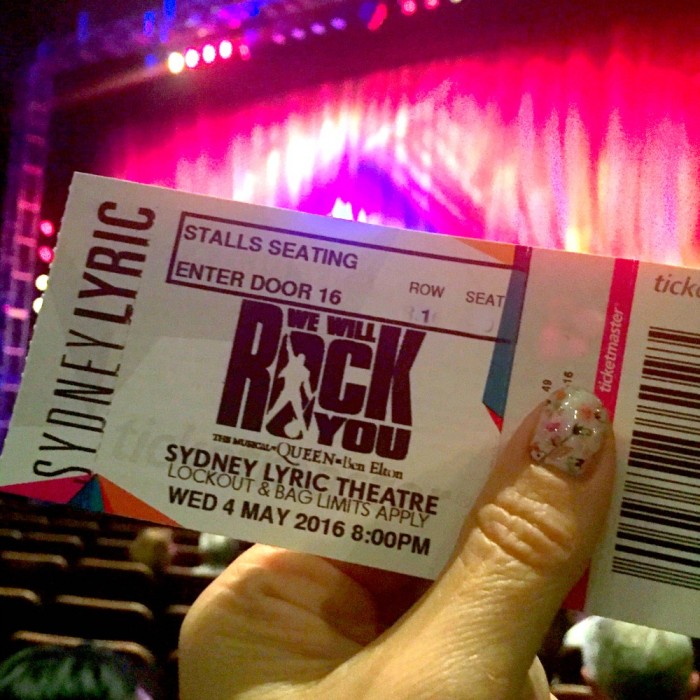 Brought to you by Nuffnang and We Will Rock You
It's no secret that I'm a self confessed musical tragic. Admittedly, it's been a few years since the last time I clapped, cheered and laughed along to We Will Rock You, the worldwide smash hit musical by Queen and Ben Elton. David AKA Old Fashioned Lover Boy and I bought one of the six million plus tickets sold in the UK and were on our feet for one of those 3600 standing ovations.
Since then, We Will Rock You has been crowned the UK's favourite show at the Olivier Awards (that's like Theatreland's answer to the Oscars) and has sold over 16 million tickets worldwide in 28 countries. Wowzers!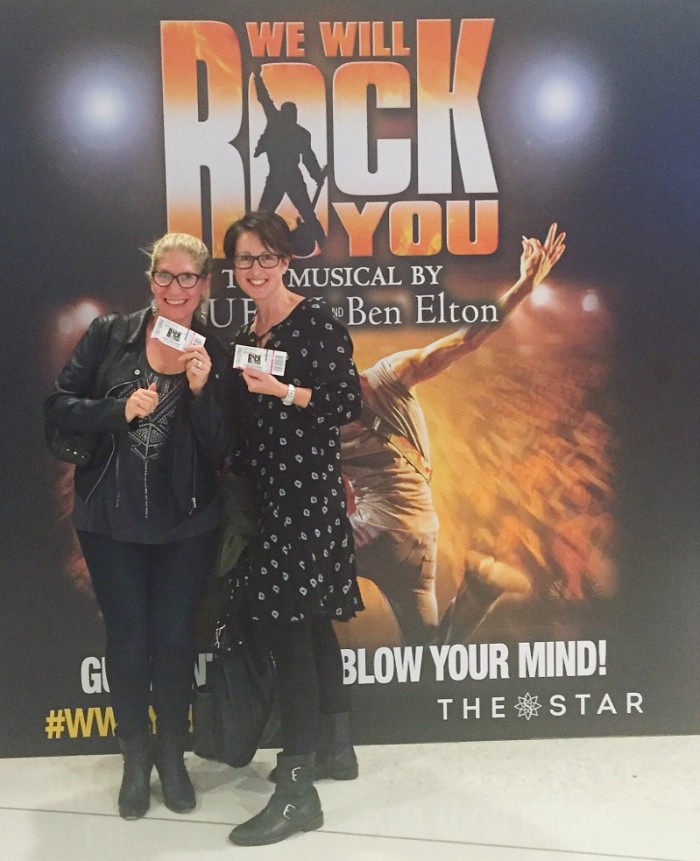 Kirralee and I ready to rock
Then I was in London, now I'm here, and We Will Rock You is here too, and it's bigger, better and packed with more killer Queen songs than you can shake a stick at (24 of them to be precise.)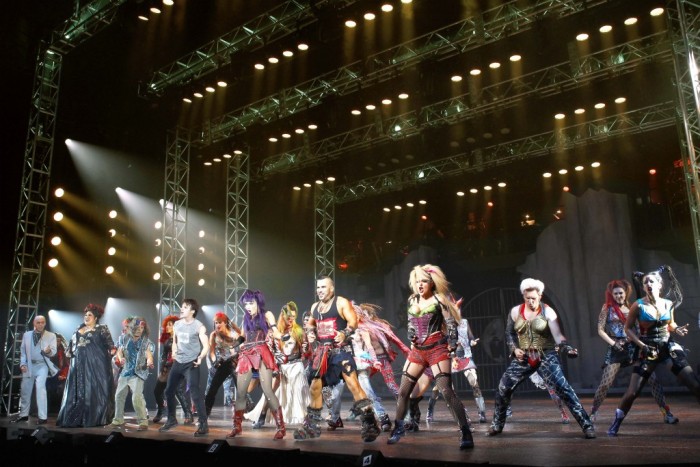 We Will Rock You is a fun, futurist adventure set in the year 2350, at a time when live music is banned on earth, but the kids are rebelling. They don't want to play the game and they don't want a musical diet of synthesised pop. They're under pressure to find "the dreamer" and reclaim live music. It's all very bohemian and the show is one long rock rhapsody.
Incidentally, the cast list reads like a who's who of the Australian stage, with some standout performances from Erin Clare as Scaramouche and Gareth Keegan as Galileo.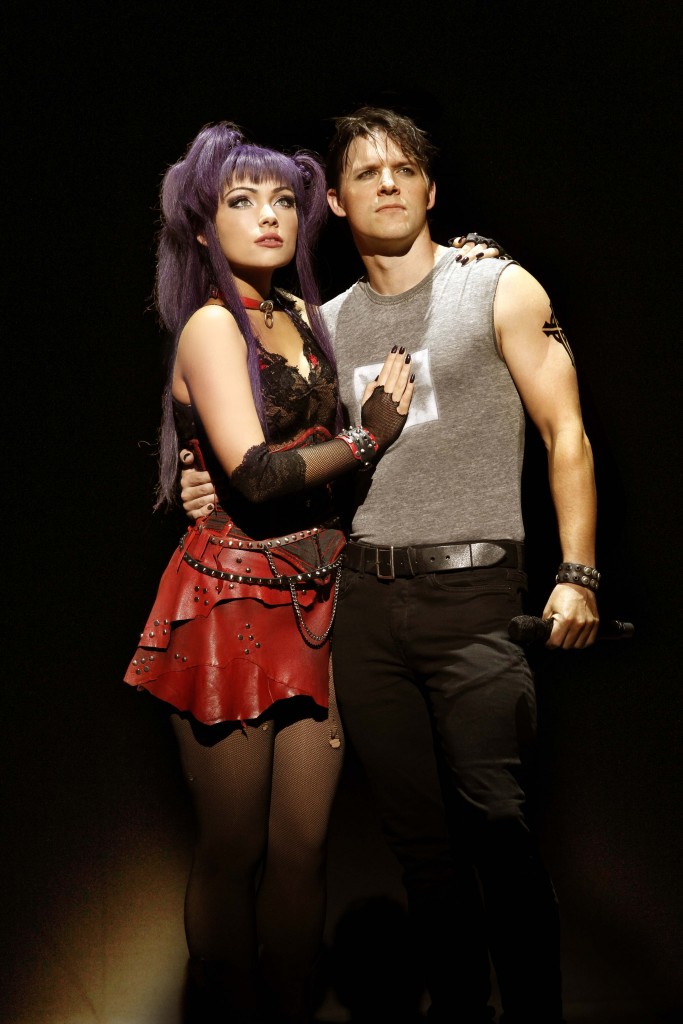 Don't worry about finding somebody to love, you'll love all the characters on the stage, even the ones you love to hate! Talking of which, Casey Donovan is fantabulous as the Killer Queen.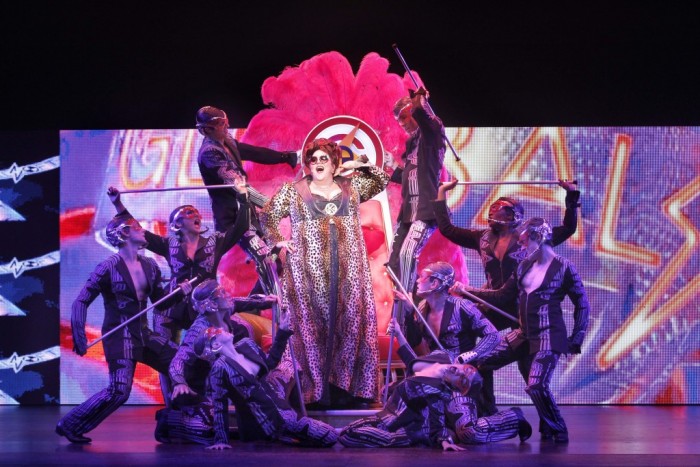 As you would expect with a show written by Ben Elton, the dialogue is adult, witty, risqué and delivered with one's tongue lodged firmly in one's cheek. You'll go ga ga over the costumes and the body language and choreography are delightfully over the top. For these reasons, I 'd say this musical will be enjoyed best by those 13 years old and over. Put it this way, if it was a movie, it definitely wouldn't have a G rating!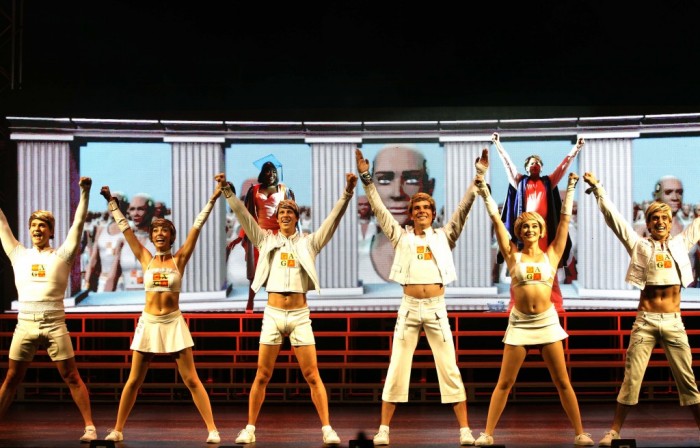 So many musicals  were stories before they came to the stage but We will Rock You is a story that was made for the stage and that's what makes it refreshingly different. In particular, this Australian production is fresh and fun with up to date funnies and Aussie-centric content that will have you laughing out loud for realz.  The orchestra is replaced by a real, live rock band all of whom have had to be approved by members of Queen before they could be appointed, how impressive is that?  The band is such an important part of the show because they're  on stage for the whole performance so in many ways it feels as much like being at a rock concert as at a stage show. That's twice as nice, right?!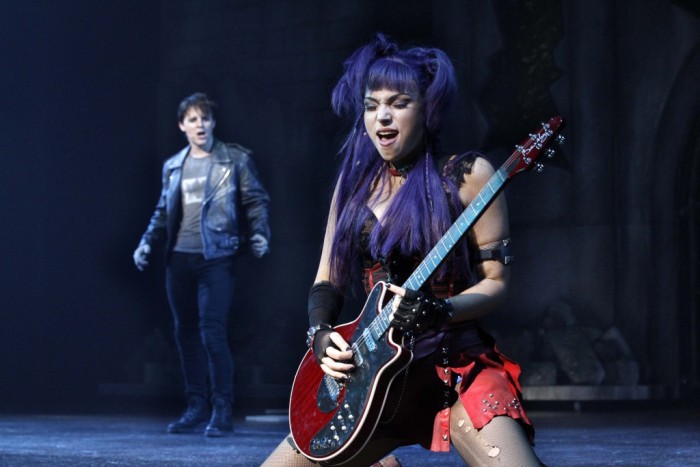 The only tricky part is trying to stay in your seat when all you really want to do is want to break free and start air guitaring in the aisles. Don't worry though, there are plenty of opportunities for toe tapping, arm waving, clapping and don't forget to save some energy for the standing ovation at the end. Because there will be a standing ovation, I can guarantee it!
When the curtain falls and another one bites the dust, just be sure to have your Queen's Greatest Hits at the ready because you'll want to Queen carpool karaoke your way wee, wee, wee all the way home!
I've crammed a few Queen titles into this post, can you find how many? Are you a Queen fan too? What's your favourite Queen song? 
We Will Rock You is now playing in Sydney before going on tour around Australia. Click here for tickets.