I'm a bit weird. There, I said it.
I like drinking water and drink lots of it. But there's a catch. I only drink water and lots of it, if it's a) very cold and b) it has bubbles. Flat, warm water just doesn't do it for me. I guess I am a bit of a water princess.
Anyways, a few weeks ago, I was taking the recycling out through the car park (it's quite a walk) and bumped into Wayne, he of the Official Taste Testing fame. We compared recycling notes, and it seems that it would take him two weeks to build up a stash that I had made in as many days. The reason? All those fizzy water bottles. "You should get a Sodastream," Wayne said.
Well, the universe must have been listening because lo, and behold, when I got home and back to the computer, there in my inbox was an email offering me the opportunity to test out a Sodastream Sparkling Water maker. I kid you not!
Do I want a Sodastream? Erm, yes, please!
I know I have a habit of falling in love with kitchen gadgets (I'm looking at you Thermomix!) and I don't seem to be breaking it anytime soon, for me and my Sodastream Power it was love at first fizz!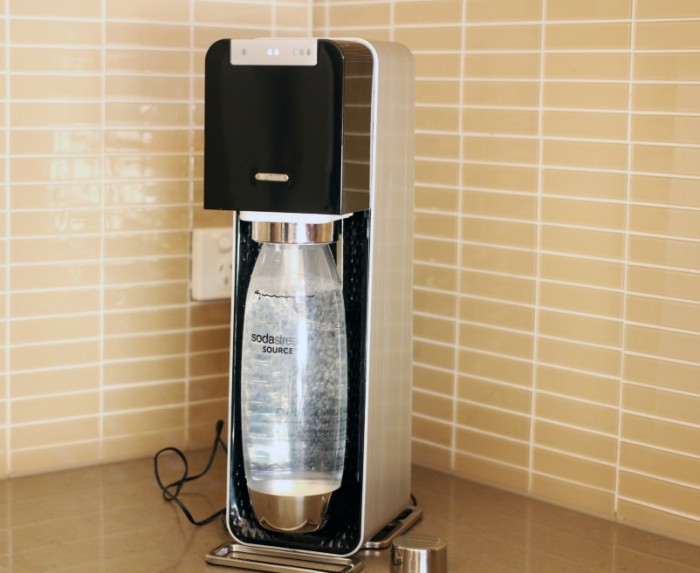 "Sam, why do you love this Sodastream so?" I hear you ask? OK, I'll tell you!
I love it because it's much healthier.
It's hard to believe now but I used to drink (at least) a can of Diet Coke every single day. I gave it up after my second cancer diagnosis and have barely touched a sugary fizzy drink since. There are some additive free Sodastream syrups you can add to make your soda snazzy, but I like my bubbles as they come,  maybe with a squeeze of lemon, or lime, and if I want to get really fancy, I'll make my own naturally flavoured sparkling water (more on that later…)
I love it  because it takes up less space
Now I have a sodastream, there's no need to hoard bottles of fizzy water on the wine rack or keep heaps of them in the fridge, the machine is slim and sleek and takes up almost zero bench space, which is a big bonus in a tiny kitchen!
I love it because it costs less.
Now maths isn't my strong point, so I shan't be entering into shop bought bottles of water vs Sodastream cost comparison. However, extensive googling has show that there's not much difference between the price paid for buying bottled water from the supermarket and making your own sparkling water at home. However, there is  a huge difference in the price for the planet. No more plastic bottles for me!  I now have a neat BPA free bottle in which to make and store my water which is much better for me and much better for the environment! Win, win!
I love it because it's more convenient.
No more lugging bottles from the supermarket and waiting for my arms to drop off. I can sleep easy at night now knowing that the supermarket delivery man won't give himself a hernia delivering my never ending supply of bottled fizz. No more keeping landfill in business with all the plastic bags to carry/deliver my bottles and my favourite thing… I can get busy with the fizzy at the touch of a button.
I love it because there's more choice.
Not only can I pimp my bubbles with fruit, herbs or Sodastream syrup, I can control how much bubble I want for my buck. With three sparkling settings, there really is something for everyone, from light to medium to heavy fizz. The Sodastream is like the Goldilocks of fizzy drinks makers, you can find the fizz factor that is not too gassy, not too light, but just right.
I love it because I can create my own naturally flavoured sparkling water.
On the days when a squirt of lemon or lime just won't do, I've taken to making fruit infused sparkling water and the flavour combinations are endless! It's as easy as 1, 2, 3!
1. Put your fruit and herbs in the bottom of a mason jar or jug and "muddle" them which is just a technical term for  "slightly squash." If like me, you don't have a muddler (that's totally a thing), then the end of a wooden spoon will do nicely. The trick is to release the juices and flavours from the fruit and herbs, not squash them into a pulp.
2. Top with ice and then, sparkling water.
3. Give your beverage a stir and voila! You have just made your own naturally flavoured water! You can leave your fruity bubbles in the fridge to infuse for an hour or so, but if you just can't wait to get busy with your fizzy, drink immediately for thirst quenching instant gratification. Incidentally, you can refill your bottle/mason jar with fresh bubbles and it will still taste fresh and fruity second time around.
Here are some of my favourite combos…
The Citrus Zing –  a delightfully refreshing combination of lemon, lime and mandarin slices.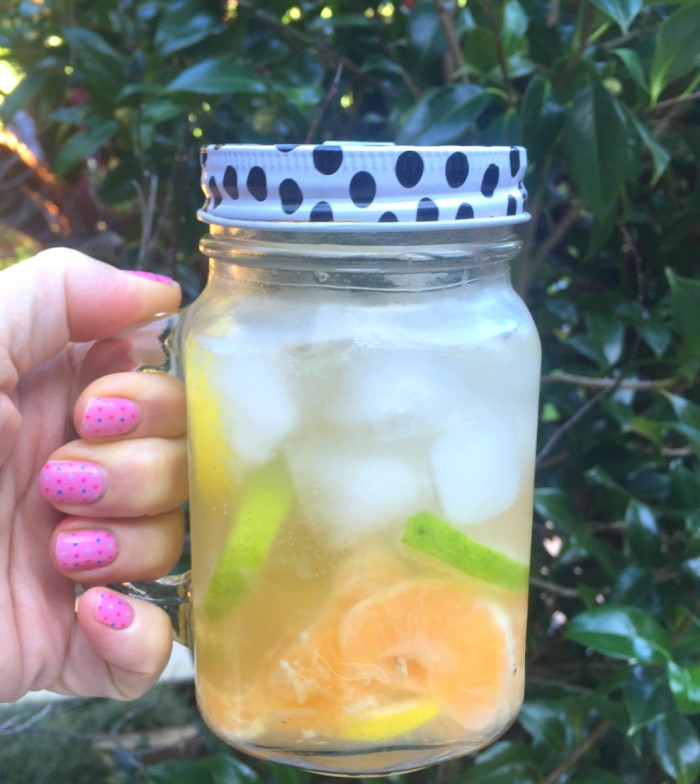 The Berry Lime Quencher – raspberry and lime go great together, and a few mint leaves would make the bubble trifecta!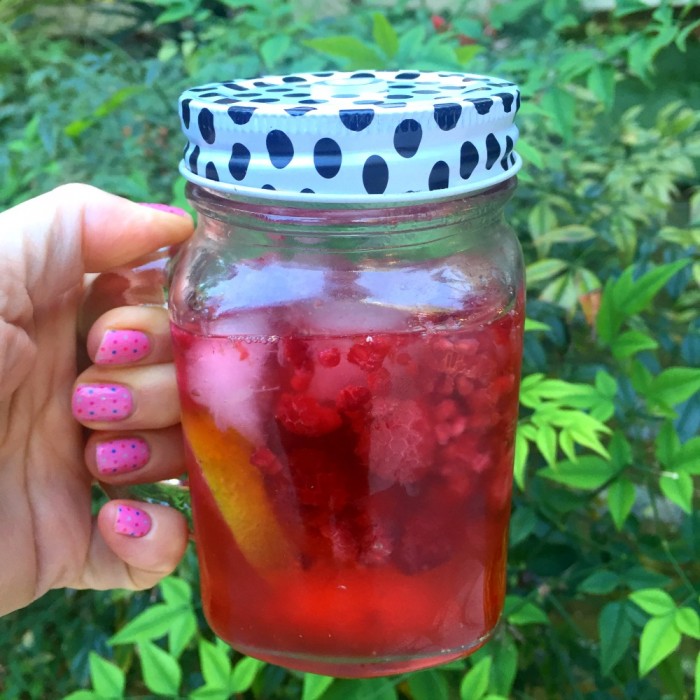 The Melonberry – watermelon and blueberry are pretty in pink and pretty delicious too!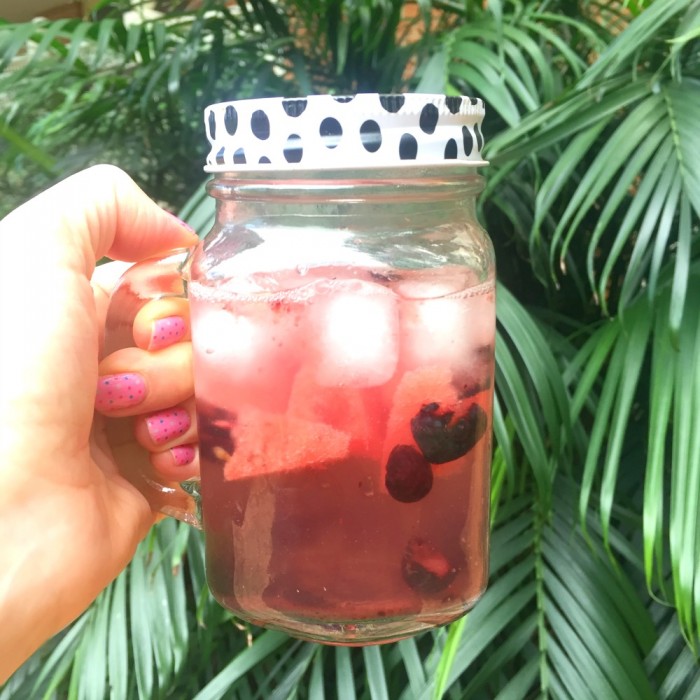 Now, I know it's not Christmas but it certainly feels like it  because I have one Sodastream Power Sparkling Water Machine (worth $249.95) to give away. Woot!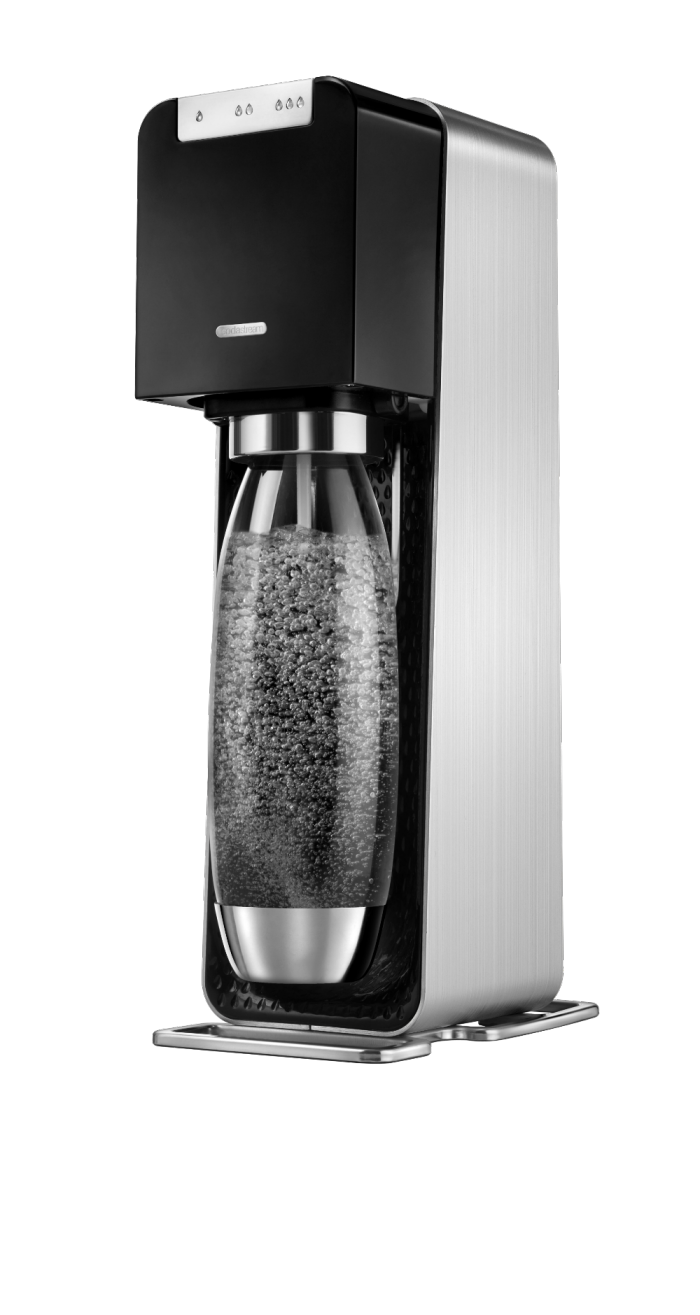 All you have to do is subscribe to The Annoyed Thyroid newsletter and then tell me, what flavour sparkling water would you make with your Sodastream?
The competition has now closed. Congratulations to Shari from Good Food Week who has won the Sodastream Power. Thanks to everyone who entered with such fantastic flavour combinations.
Now here's the Terms and Conditions (AKA the boring bits!)
1. The prize is one Sodastream Power (worth $249.95) and will be judged from the eligible entries.
2. This is is a game of skill. Chance plays no part in determining the winner. Each entry will be individually judged, based upon individual creative merit.
3. To be eligible you must leave a comment sharing what flavour sparkling water you'd make with your Sodstream Power and also sign up for The Annoyed Thyroid newsletter.
5. Only one entry per person.
6. The giveaway is open to Australian residents only (sorry!) and is not transferable.
7. The giveaway opens Tuesday 17 May 2016  and closes midnight Tuesday 7 June 2016.
8. The winner will be announced on the blog and notified via email.
I was kindly sent a Sodastream Power to quench my thirst. As usual, all opinions are my own.
Linking up with Essentially Jess for IBOT