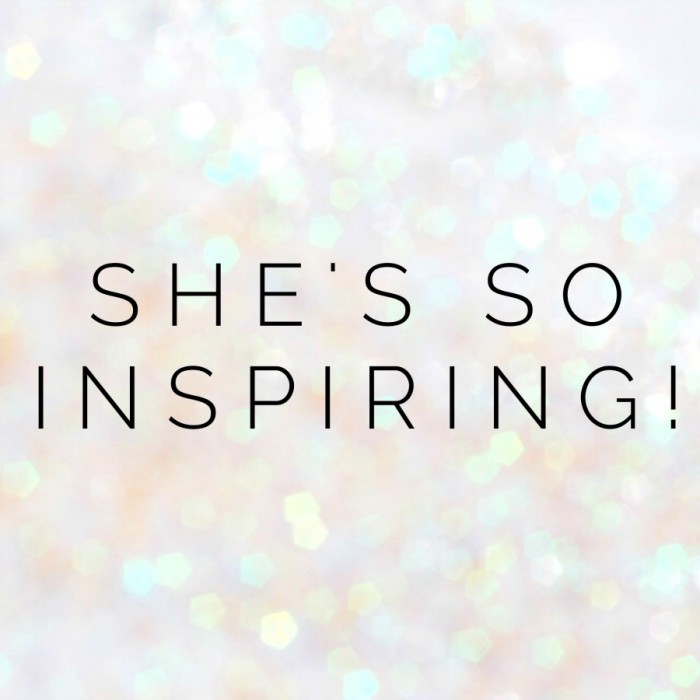 My life has been touched by some uber amazing women whose passion for life and the way they  choose to live it have really inspired me. Some are bloggers, some are not, their lives are all different and  they are all special. I feel honoured and privileged that they are sharing their stories and sprinkling a little bit of their awesome right here. May you be wom-inspired!
Meet Heather Von St James.
People are always asking me where I find the amazing women that are part of this series. Well, I'm lucky to have met some of them and even luckier to know some of them, and luckier still to call some of them my friends. Sometimes my paths cross with these women completely by chance and sometimes, as in this time, our paths cross with a helping hand pointing us in the right direction. That said, I can't introduce Heather without first giving a shout out to her husband Cameron who wrote to me telling me about his awesome wife. I'm very grateful that Cameron reached out and even more grateful that Heather agreed to share her story. Cameron is Heather's personal cheer squad and clearly thinks Heather is totally awesome and I'm inclined to agree with him. Heather has an enthusiasm and passion for life which she channels to help, motivate and inspire others. She's big-hearted, she's courageous and she's so inspiring!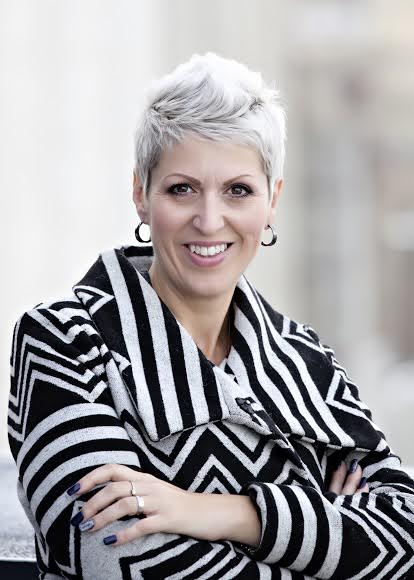 Tell us a bit about yourself.
My name is Heather Von St James.  I am 46 years old, a wife, a mom and a cancer survivor. At the age of 36, just 3 1/2 months after our only child was born, I was diagnosed with malignant pleural mesothelioma and given just 15 months to live.  My husband and I sought out cutting edge medical treatment and a specialist who took us across the country for surgical intervention care. It was successful and here I am over 10 years later.  To say our lives have changed would be an understatement, but I wouldn't change a thing. This journey has taught me so much.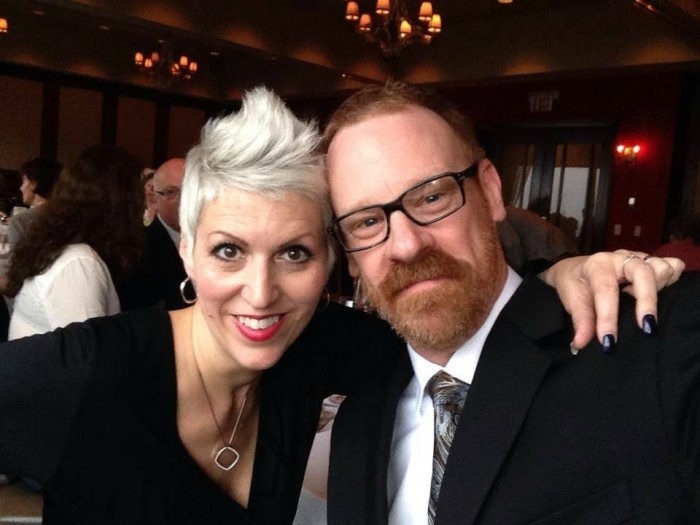 Tell us 3 things you are and 3 things you're not. 
3 Things I am : An Extrovert, a huge animal lover, and incredibly tender hearted.
3 Things I am NOT: Organized, shy, a good housekeeper.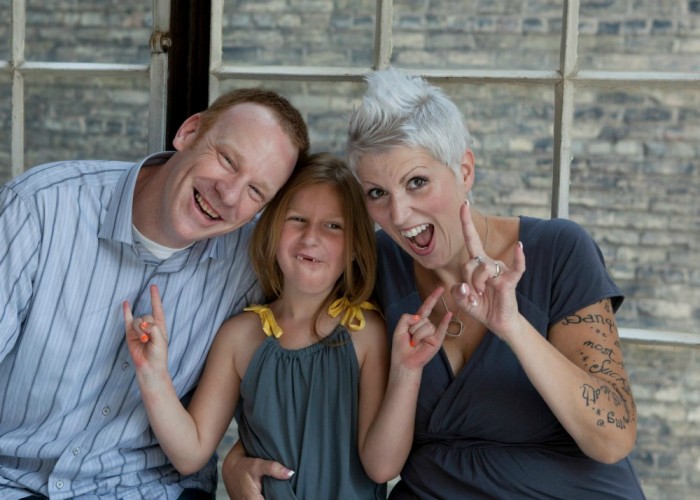 Complete this sentence, ____________________  changed my life. How and why?
Cancer changed my life. How and why? It ripped the so-called secure foundation I knew right out from under our lives. In that moment, our lives came to a screeching halt, and everything we planned, everything we knew changed. We were new parents, our baby was just 3 1/2 month old. I had just gone back to work in my salon and planned on being a working mom. Cancer certainly wasn't part of the plan. I had to sell my shares in my salon and quit the business all together so I could concentrate on my health. We were faced with the very real possibility of losing our home, our cars, everything. Worst of all, we were faced with the fact that Cameron might become a widowed father to a tiny baby.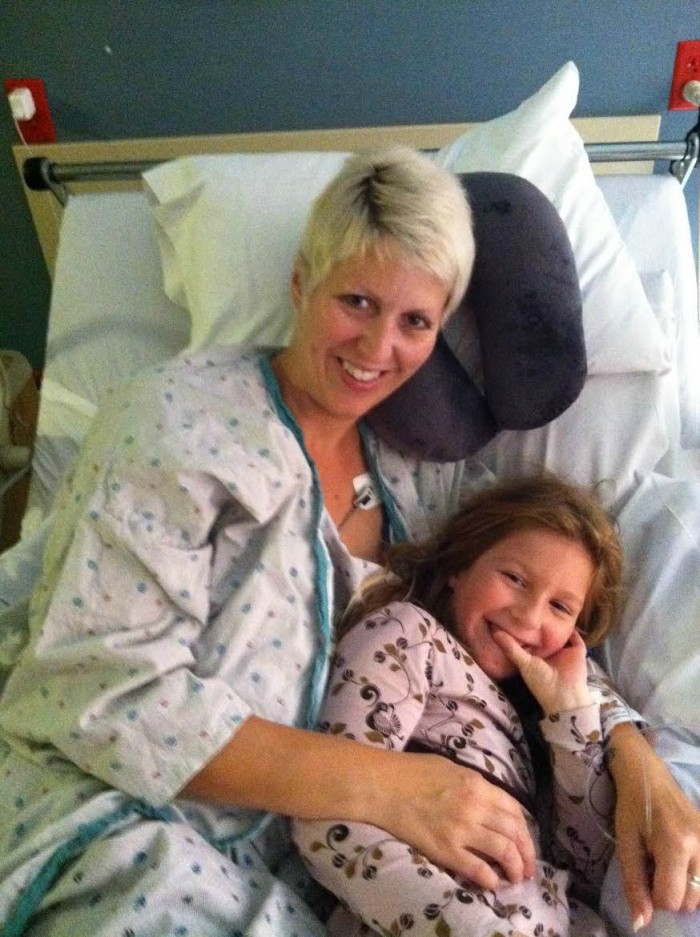 What has been life's greatest lesson?
I am stronger than I ever thought I could be and gave myself credit for. A positive mindset will do amazing things for you.
What is your biggest achievement?
Honestly? Being a good mom… Surviving cancer is right up there, but being a good mom to my kiddo with all I had going against me is something I'm super proud of.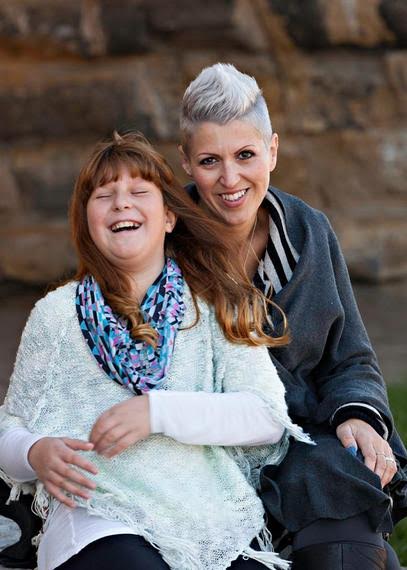 What has been your toughest obstacle and how have you overcome it?
In my 7th year of survival, I had crushing anxiety. I don't know where it came from or why, but I could hardly function. I was terrified of my daughter getting sick, and when she did, as kids do, I would have a serious panic attack and could not handle it. I knew this was not normal, so I found myself a therapist who deals in post cancer treatment. I was diagnosed with PTSD, and through using cognitive behavioral therapy, and positive reinforcement, I've been able to overcome a lot of it. Being diagnosed with and fighting cancer is one thing, dealing with the pitfalls of survivorship was something I was not adequately equipped to handle. People assumed everything was fine since I survived, but the lasting effects of the surgery and treatment will be with me forever. I will ALWAYS have that shadow of "it" coming back hanging over my shoulder, and that is something I've had to learn to cope with.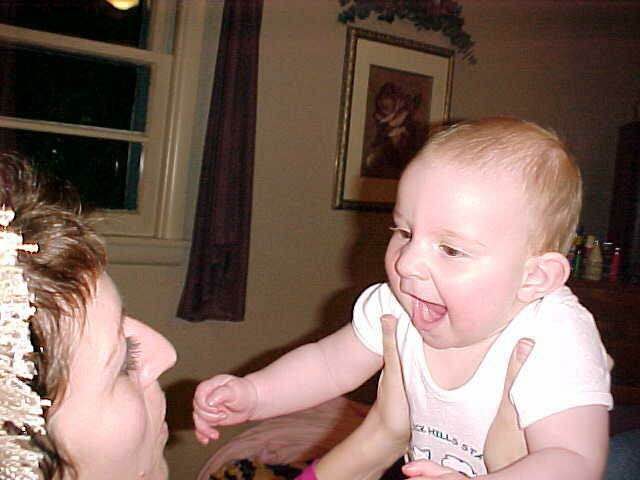 Viktor Frankl says "Those who have a 'why' to live, can bear with almost any 'how." Everyone needs a purpose, what's yours?
To give back and give hope. I was given a second chance at this life.. I want to be a beacon of hope for people and inspire them… I want them to think, "If she did it, so can I."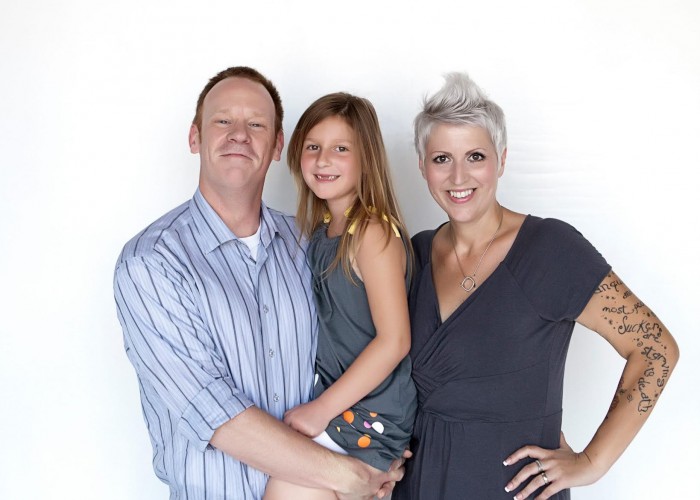 What are your words to live by?
Life is a banquet, and most poor suckers are starving to death.
If you could have any mentor, alive or dead, who would you choose and why?
I have a mentor who I look up to and admire greatly. Her name is Linda Reinstein. She is the co-founder of the US Based Asbestos Disease Awareness Organization. She is working on a global scale to end the tragedy that asbestos causes. She is working to change laws and regulations world wide. She is a powerhouse, a mentor, and mostly a dear friend. If we were talking about someone who I would love to meet and be mentored by: Ellen Degeneres. Her mantra is kindness, and she is changing the world through kindness and laughter; how could you not want that in your life?
If you could play hookie for a day what would be on your list to do?
Hmmmm.. Go to a movie that isn't animated or go to the theater and see a grand musical or play. I love live theater.
You give so much to others, what do you do to take care of yourself?
I shop. And eat cupcakes. In all seriousness, I rest when I need it and surround myself with the love and support of great friends and family. So many of the people I have met on this journey have become dear, dear friends, and they give me so much. It's amazing what helping others does for my soul. It fills it, and nourishes it. I love it when someone tells me my story or my help is what helped them… makes my heart full.
Thank you for sharing, Heather. 
Let Heather inspire you a little bit more…
on the blog 
on facebook 
on twitter 
on the Huffington Post
and check out her inspiring work with the Mesothelioma Cancer Alliance
Heather's husband, Cameron has designed this awareness raising infographic. Mesothelioma is caused by exposure to asbestos, which can be found in buildings, products, and in the environment. Awareness of asbestos and other environmental toxins is essential to help prevent these deadly diseases.