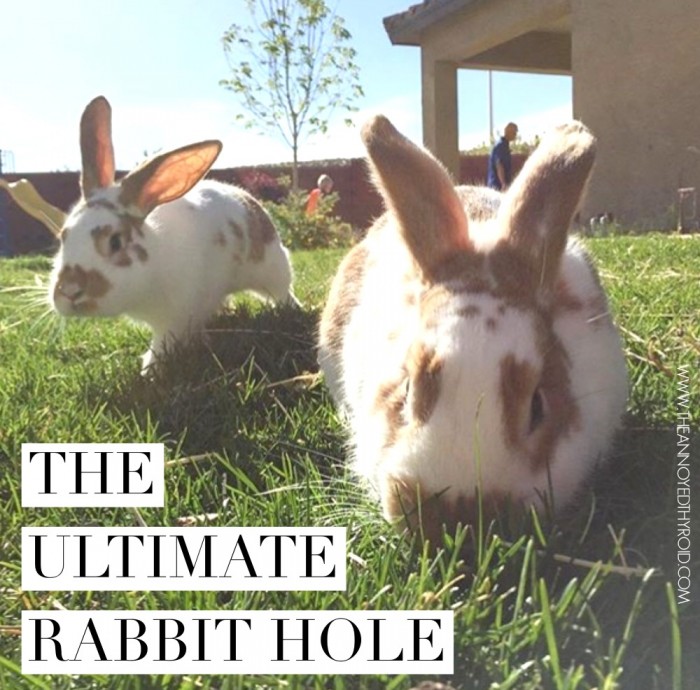 Yay for the weekend! It's been a glorious week here in the mother country but as I'm on holidays, I've spent more time with my people and less time on the interwebs, so my rabbit hole adventures are a little shorter, but rest assured, no less sweeter than usual! Let's hop on down and see what's occurring, shall we?
Today is National Hamburger Day – how very delicious! There are so many brilliant burger recipes out there that it was really hard to narrow things down, but narrow things down I did, to 99 Amazing Burger Recipes. With something for the carnivores, the chicken lovers, the veggos and the vegans plus a dazzling array of condiments, I think this post will tick all your burger boxes. And would you like fries with that? Would that be Asparagus Fries? Butternut Squash Fries? Or how about some good old fashioned twice cooked Oven Fries?
Sticking with my favourite subject of food, I love these 11 things people who pack their lunches always do.
And if you love your food but are looking for some healthier pantry fridge food swaps, look no further!
I've been shopping up a storm here in the mother country. Despite living in Australia for 8 years, my wardrobe is almost exclusively English. I've added two pairs of ankle boots to my collection this trip so I'm going to be all over this post how to wear ankle boots with a dress because it's something I really haven't mastered… Yet.
Talking of looks, I haven't mastered yet. Let's talk short hair. Did you see Mrs Woog got her locks chopped this week? And she looks fabulous. I've never had hair shorter than my shoulders. Ever. These 8 reasons short hair will make you feel amazing make me almost tempted to tell the hairdresser to sharpen the scissors. Almost. But not quite.
If your friends need a shoulder to cry on or someone to lean on, you'll want to bookmark these 10 ways to help a friend who is sad or struggling because I'm a big believer that we can all get by with a little help from our friends.
I'm all about thinking positive and finding the flip side – check out these 13 top billionaires who share their top tips on positive thinking and why it matters. Disclaimer: You don't have to be a billionaire to have a positive mindset. It's true what they say the best things in life are free!
Giving advice is all well and good, but what about the stuff no one tells you? That's where illustrator Alex Noriega comes in, with his beautifully illustrated stuff no one told me. Although, I have to say, my mum told me number 35 many times, and as usual, mum is always right.
The Sydney Expert's Budget Traveller's Bucket List had me feeling really rather homesick. I haven't yet done all 20 things so there's plenty to keep me out of mischief when I'm back in town!
I'm not loving the idea of  the 24 hour return flight down under but I am loving this infographic of 2016's genius travel hacks and tips. I think some of these are going to come in very handy!
That's it from me, it's a long weekend here. But every day feels like a weekend when you're on holidays! Am I right or am I right?
So, what's happening in your world this weekend? Have you a favourite burger? Are you a fan of ye olde ankle boot? What's on your Home Town Bucket List? Is there something you wish someone told you? How do you like your hair? Short or long? If you have a good travel tip, will you share it? Tell me all the things! 
Every Saturday morning, we will open up the rabbit hole link up for bloggers to add their link list posts or even just their favourite post (if you are not of the link list kind) for the week. Please link only one post. This makes it fair for everyone and allows more posts to be read. Talking of reading, do try and pop along to say howdee to some of  the other lovely linkers. Link up here, over at Calm to Conniption or My2Morrows. It doesn't matter where you add your link because it will appear on all three blogs, as if by magic!  The link up will stay open until midnight the following Monday.
Loading InLinkz ...