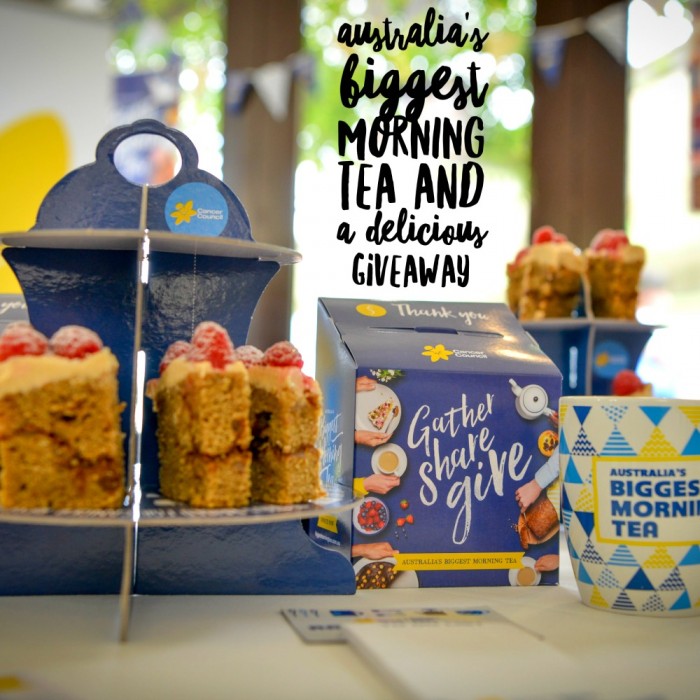 As you're reading this, all being well, I'll be touching down on Australian terra firma but before we get stuck into the joys of homecoming can we just press the rewind button…
Before I left for the mother country, I was lucky enough to attend the Bloggers Brunch where I got to meet up with my bloggy buddies, find out about some great brands and got all inspired by some amazing speakers, some of whom I can't wait to introduce in the She's So Inspiring series soon! As you can see, a very merry time was had by all!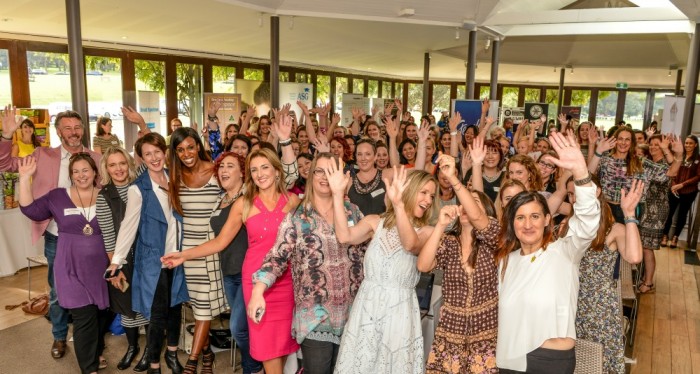 The theme of this year's Blogger's Brunch was fun, fashion and freedom, with a side of value added purpose to raise awareness of the Cancer Council's Australia's Biggest Morning Tea.
Do you know that 120, 000 Australians are diagnosed with cancer every year? That's a lot of people. And I'm one of them.
Now, I'm not very good at maths, but that means that by the age of 75,  1 in 2 people in Australia will have received a cancer diagnosis. More to the point, 1 in 2 people will have heard the words from someone they love, or said the words to someone they love"I've got cancer." Saying those three words was one of the hardest things I've ever had to do. I hope with all my heart I never get to hear them.
Cancer sucks balls, there's no two ways about it but thankfully, there's the Cancer Council to make it suck less, offering support and services in every state and territory across Australia. The charity relies fully on donations and as well as supporting patients and their families, does heaps of work behind the scenes in terms of education and prevention (did you know 1/3 of cancers are preventable?) offers legal and financial services and works hard to bridge the gap between those who have access to resources and those who do not. I love their work.
And then there's Australia's Biggest Morning Tea, the most delicious excuse to eat cake and lots of it! As you can imagine, given my love of cake and my run in with cancer, the Biggest Morning Tea is something very close to my heart (not to mention my belly) and something I have enjoyed with great enthusiasm over the years.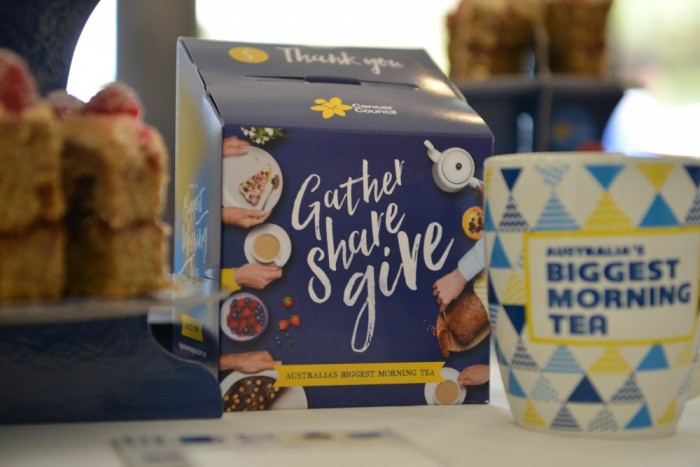 Given Australia's fondness for coffee, the Biggest Morning Tea,  for many of us could well be the Biggest Morning Coffee. And let's face it, when it comes to coffee, size does matter, the bigger the better! It makes perfect sense then that  Jura Australia, the company that makes state of the art coffee machines and whose motto is "be your own barista at home" has partnered up with Cancer Council Australia to bring people together, to spend some quality time over a cuppa and most importantly, to raise funds for such an awesome cause. Jura are donating $50 from the sale of each domestic coffee machine through April and May, holding morning teas in retail stores and staff fundraising across Australia.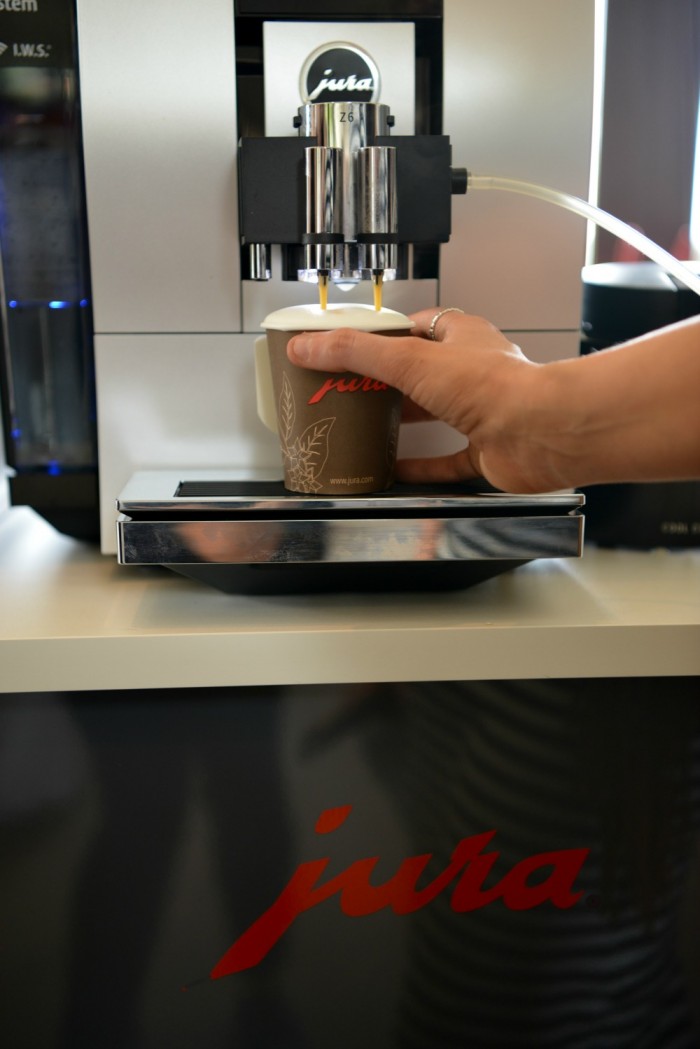 Hosting a Biggest Morning Tea is easy as pie. You can host a tea at home with friends and family, at work with your colleagues or in the wider community. It's one of the most delicious ways to fundraise ever. The official Morning Tea was on Thursday 26 May but if like me, you missed the boat, you can make a date any time in June. With 23 days left in the month, there's plenty of time to put the kettle on! I'm looking forward to going back to my old office for some cake, coffee and some yum-raising!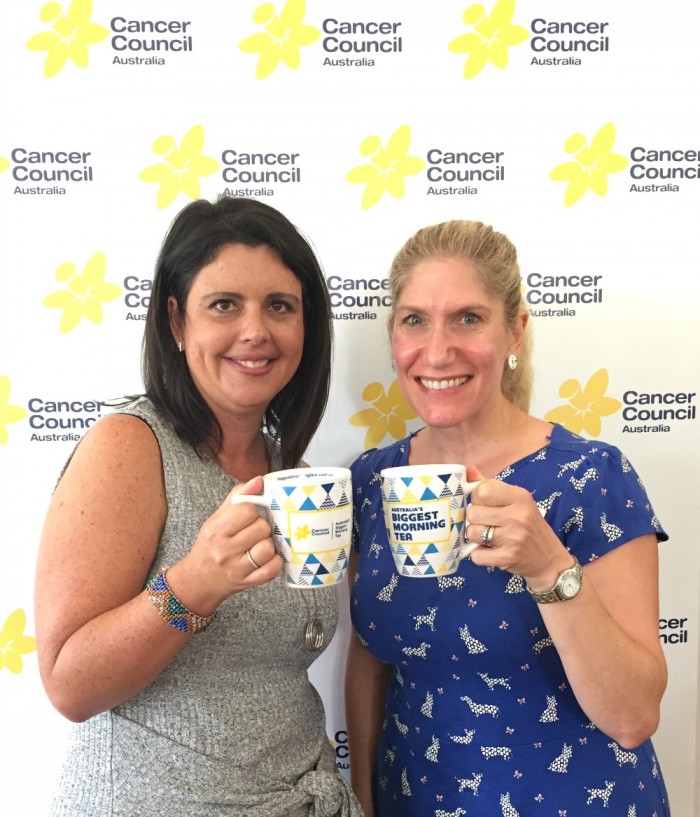 Sarah and I – Thriving after Thyroid Cancer. We'll drink to that!
Jura are also offering Morning Tea hampers to their customers, with the hope that they too will host a morning tea in their own home. To get this party started, Jura have kindly gifted me one of these delicious hampers  and they gave me one to give to you too! Because sharing is caring, right? It contains everything you need for the perfect morning tea, from platters to tea towels, cookies to preserves and of course, coffee!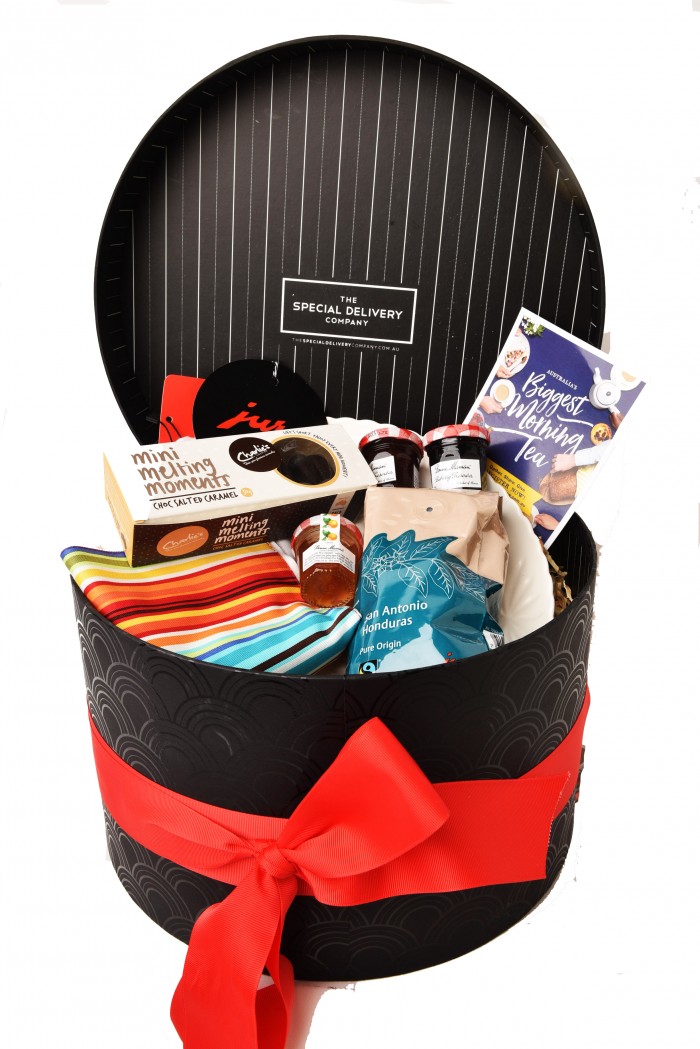 To make this hamper yours,  tell me, what would you bring to the table at this year's Biggest Morning Tea?
Now here's the Terms and Conditions (AKA the boring bits!)
1. The prize is one Jura Biggest Morning Tea hamper (valued at $100)  containing
– Robert Gordon Porcelain Round Platter (27 cm)
– Annabel Trends linen tea towel
– San Antonio Single Origin coffee beans
– Bonne Maman assorted French Jam
– Charlie's Chocolate Salted Caramel Mini Melting Moments
– Recipe cards
2. The competition will  be judged from the eligible entries. This is is a game of skill. Chance plays no part in determining the winner. Each entry will be individually judged, based upon individual creative merit.
3. To be eligible you must leave a comment sharing what you would bring to the table at this year's Biggest Morning Tea.
4. Only one entry per person.
5. The giveaway is open to Australian residents only (sorry!) and is not transferable.
6. The giveaway opens Tuesday 7 June 2016  and closes midnight Tuesday 21 June 2016.
7. The winner will be announced on the blog and notified via email.
I was kindly invited to the Bloggers Brunch by the team at Kids Business and kindly gifted the delicious hamper by Jura Australia. I didn't write this post for money, I wrote it because I'm the Biggest Morning Tea's Biggest Fan, probably.
Linking up with Essentially Jess for IBOT
The giveaway has now closed. Thank you to everyone who entered and with such delicious answers too! Congratulations to Kirsty who has scored herself that beautiful hamper which will no doubt be a most welcome addition at her Biggest Morning Tea!