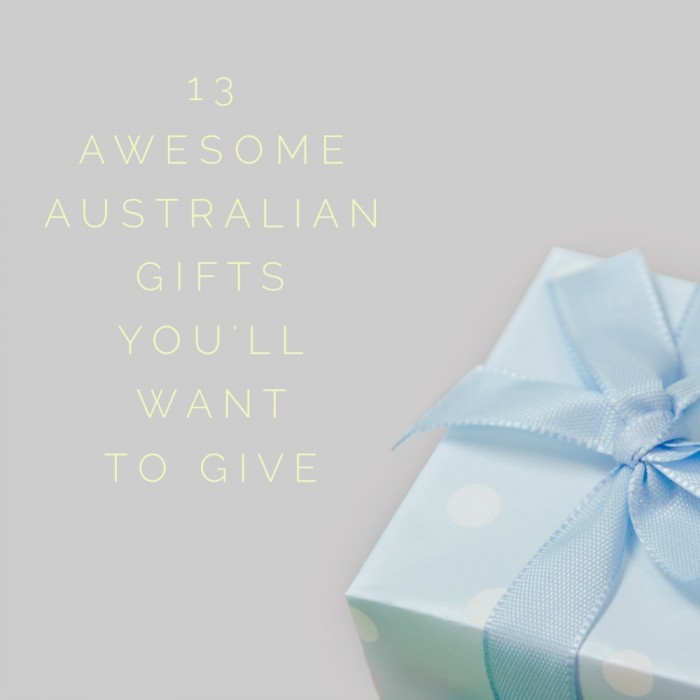 Even though I now live in Australia and I'm a "real" Australian,  most of my oldest friends and family still live in the Mother  Country. Nothing makes me happier than giving gifts and when I go "home" and the more Australian they are, the better. As I'm fresh off the plane (almost) I thought I'd do a round up of my favourite gifts, all of which I have given to someone at some stage. You might see that there's a common theme here, and that is that almost all of these gifts are either small and/or light. This makes them a dream to send (because Australia Post is gold plated these days) and easy to pack in your suitcase! Ladies and gentlemen, boys and girls, I present to you my Australiana Gift Guide.
Koala Teething Rattle and Music Toy Set ($55)
This adorable duo are the perfect newborn or teething baby gift and Brahms Lullaby never gets old nor has it ever looked this cute!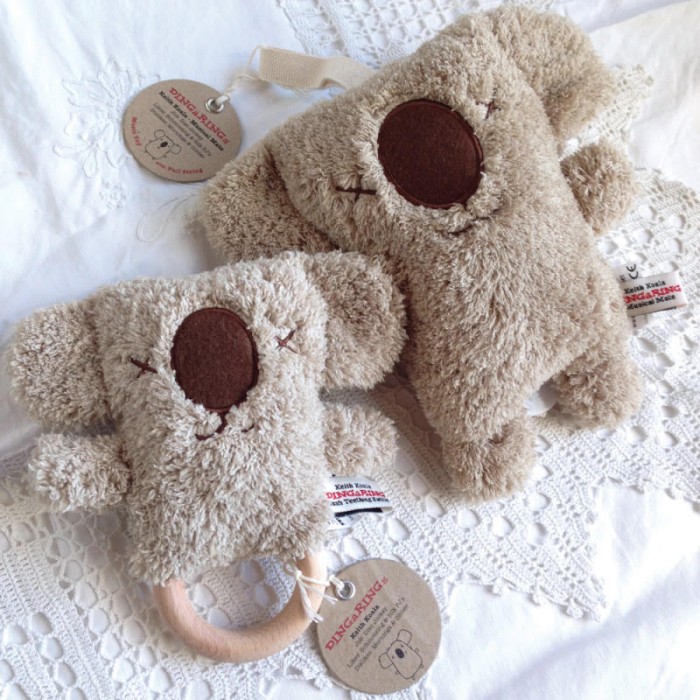 Alphabetical Sydney ($25)
I've bought this so many times, I've totally lost count! I love it. If you want more other Aussie picture book titles, you should totally check out Shannon's post. When it comes to childrens' books, she knows what's what!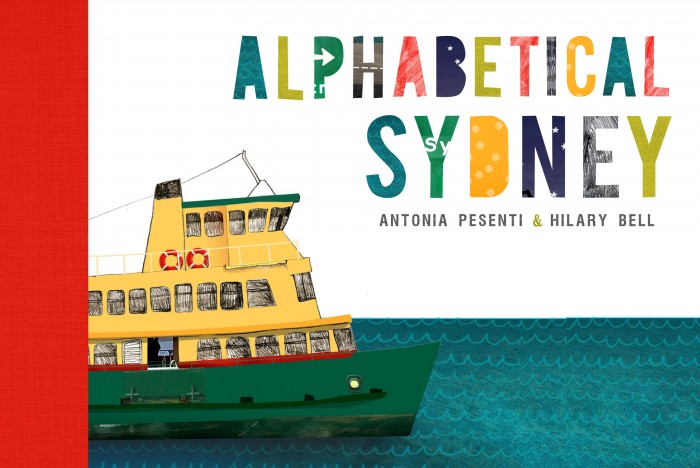 Alperstein Tea Towels ($17.95)
These guys have so many beautiful products, I want them all! The company has been producing quality Australian products since 1996 and having experienced their customer service first hand, I can tell you, they're the tops! With mugs, aprons, bags and brollies, these guys have something for everyone, although I just can't go pass this tea towel. There's a Melbourne and Adelaide version too!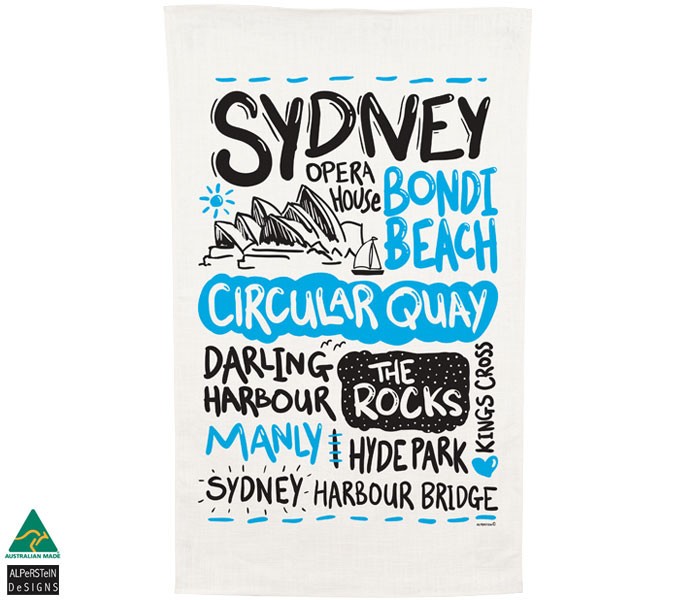 T2 Melbourne Breakfast Tea ($14-$22)
I'm a big fan of T2 and overseas friends and family love it too. Sadly, the Sydney Breakfast Tea is no more, but do not fear, the Melbourne Breakfast is here and it's equally delicious. You can buy it loose leaf, or in bags, but my favourite are the handcrafted tea bags. They're tea-riffic!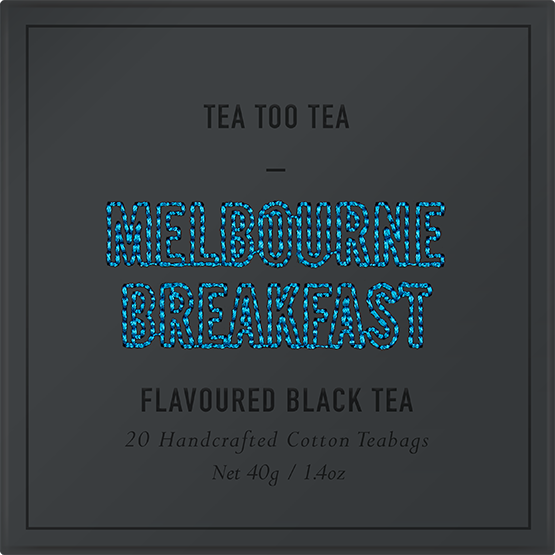 Hugo Aussie Dog Collar (from $26 -$41 depending on size)
These are the only dog collars, I'll let my mum's dog wear! The Australian animals or the boomerangs will have your favourite canine looking like a down under dog wherever in the world she or he lives! The quality is fabulous and each collar can be personalised and made to order.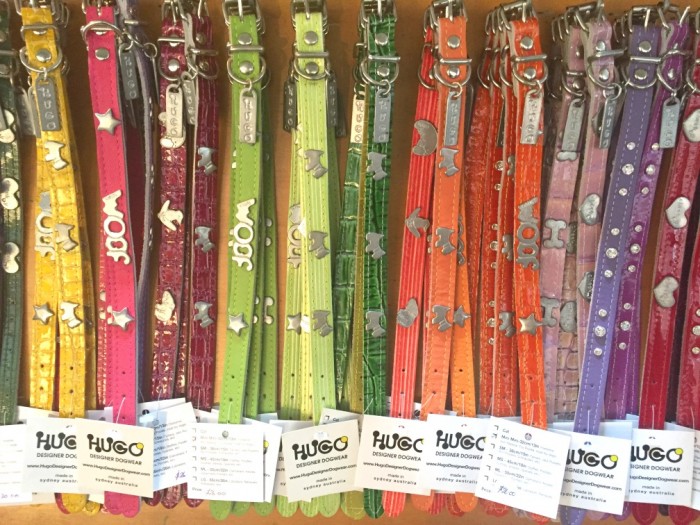 Sydney Monopoly ($49.99)
Granted this is not a gift that's particularly easy to send or transport, but it makes up for it because it is tons of fun to play. Sydney Harbour and Darling Harbour take the place of Mayfair and Park Lane. and in the Community Chest and Chance cards players could win an advantage for  having the best float at the Sydney Mardi Gras.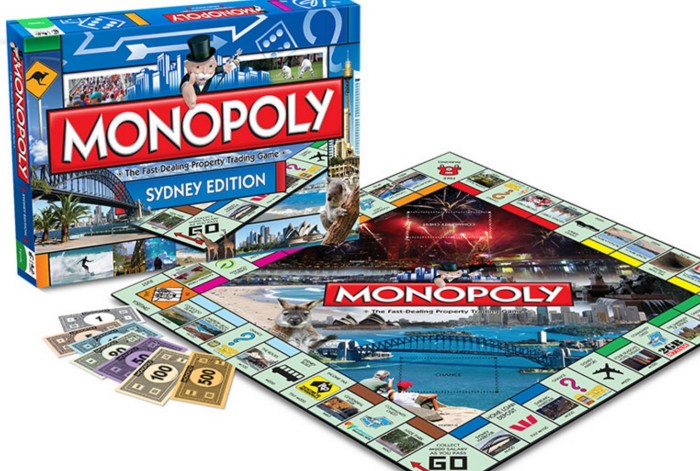 Wine Glass Charms ($32)
I bought so many sets of wine glass charms for friends that I had to stop because I couldn't remember who had a set and who didn't! I love these wooden Australiana wine glass charms, perfect for packing or posting,  and how cute is the map of Australia to store them on? In the past, I've bought silver ones, but these are way more stylish and way more Australian too, being made from real Australian timber.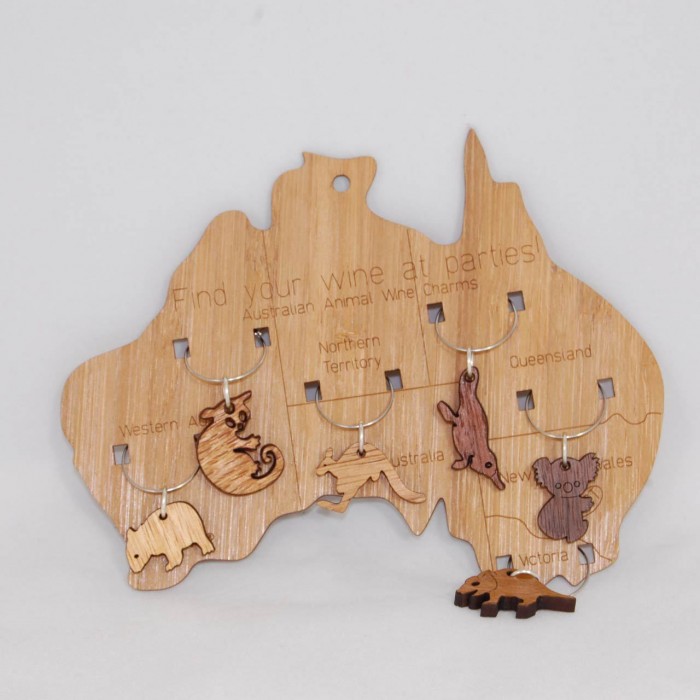 Down Under by Bill Bryson ($17)*
My friend Jo gifted me this book for my birthday in 2002 to prepare me for my first trip down under later that year. This is the book that made me fall in love with Australia before I'd even set foot on Aussie terra firma. Much of what I learned in that book  has held me in good stead, especially when having to answer questions at trivia nights, on tour buses and even in my citizenship test!  I'm sure it's a tad dated now, but this is one book that will never get old!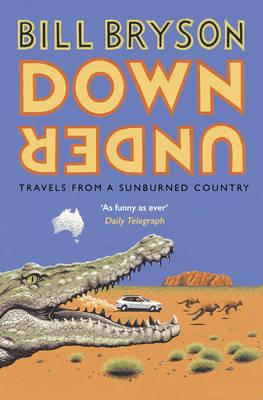 Aussie Measuring Cups ($34.95)
Add an extra spoonful of yum to your cooking with these Aussie measuring cups. Aren't they adorable? This is one gift I'd love to give to myself!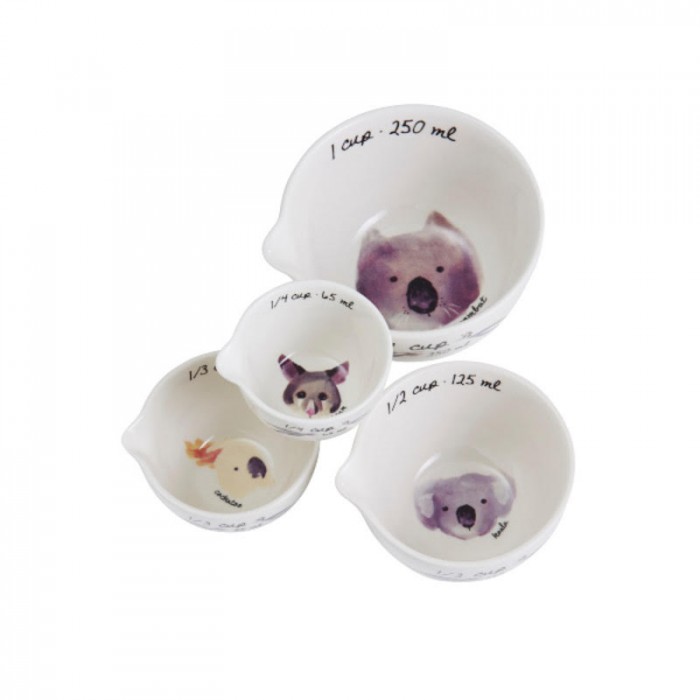 Aussie Christmas Decorations ($40)
I love sending Christmas decorations overseas. Christmas is one of the hardest times to be away from friends and family so it's nice to send a little bit of Australia to Christmas trees around the globe. Not only are these decorations super fun and super cool, but they're also super durable and super light too, which means they travel well, even by mail.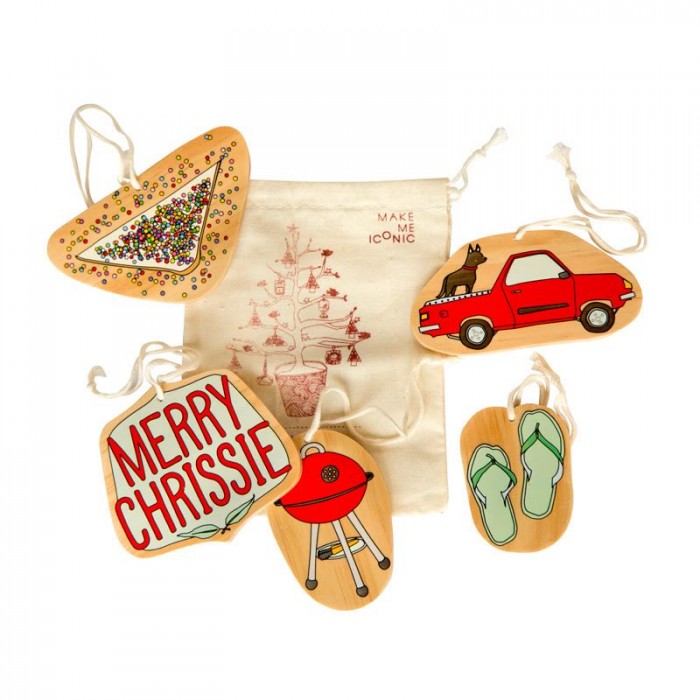 Australian Women's Weekly Cookbooks (from $13)
Before I came to live down under, I came on holiday. Every year without fail, I would take at least one of the Australian Women's Weekly Cookbooks home with me for my kitchen. I still take them "home" but this time I gift them for friends and family. Some of these books are absolute classics, like the Children's Birthday Cake Book* ($13) and there is not a British equivalent. I have major FOMO that in almost 45 birthdays I have never enjoyed one of these cakes, but it's a situation I hope to rectify in the coming years.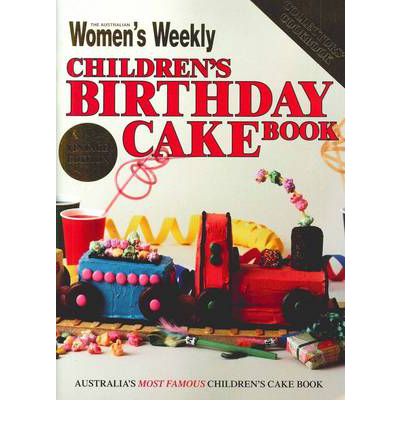 Iconic Treat Sequin Purse ($28)
This fairy bread purse has all the fun of this much loved childhood sweet treat without any of the calories. If fairy bread isn't your jam, maybe a donut, ice cream or a slice of watermelon or pizza will tickle your fancy instead! Designed in Australia, these purses will carry any currency, looking fun and fabulous at the same time!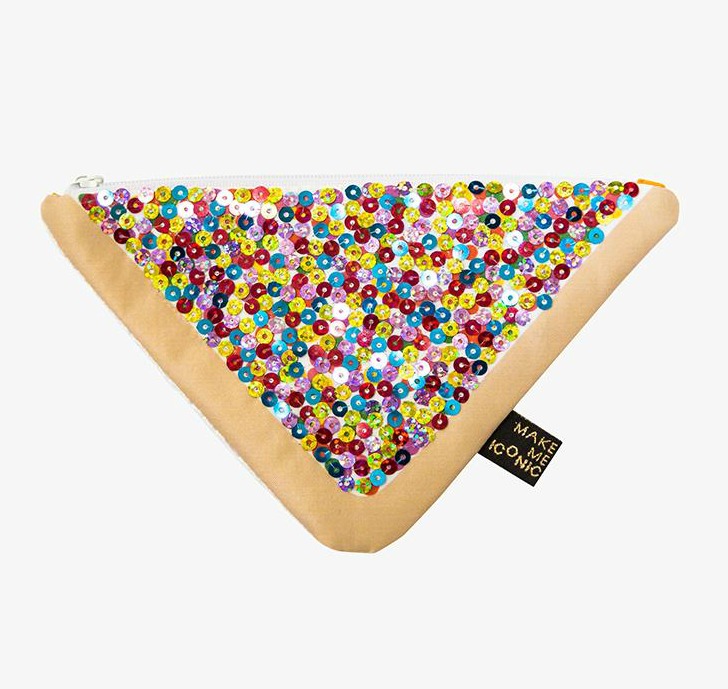 Lucas Pawpaw Ointment (from $4)
Using the same formula developed by Dr T P Lucas more than 100 years ago and using ingredients grown in Queensland, it doesn't get more Aussie than this. I am a huge fan of pawpaw ointment myself because it's just so useful. It's uniquely Australian, light to carry and always well received. What's not to love?!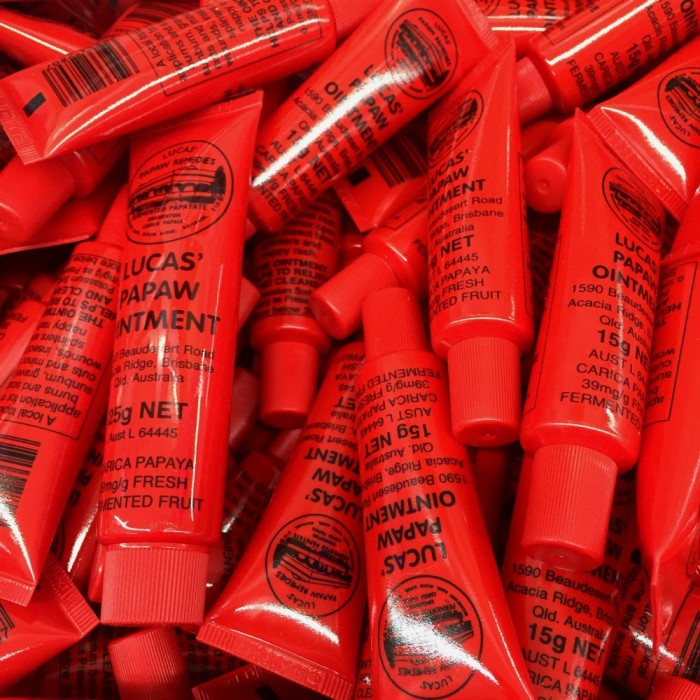 And if none of that tickles your fancy, a bag of Caramello Koalas or Cherry Ripes always goes down a right royal treat!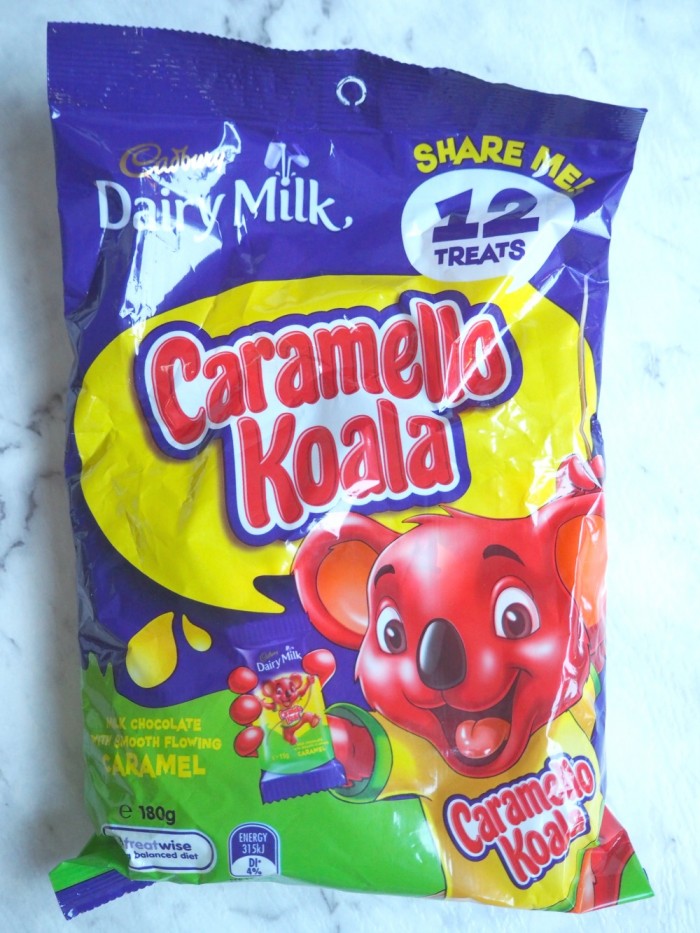 What's your go-to Australian gift for friends and family overseas?
Linking up with Essentially Jess for IBOT
* Some of the links in this post are affiliate links. If you click to buy the item, I make a little commission but you don't pay any extra. None of these links are sponsored and none of these items are gifted. Every item has been bought by me, and then gifted to and loved by overseas friends and family. I hope you love them as much as we do!