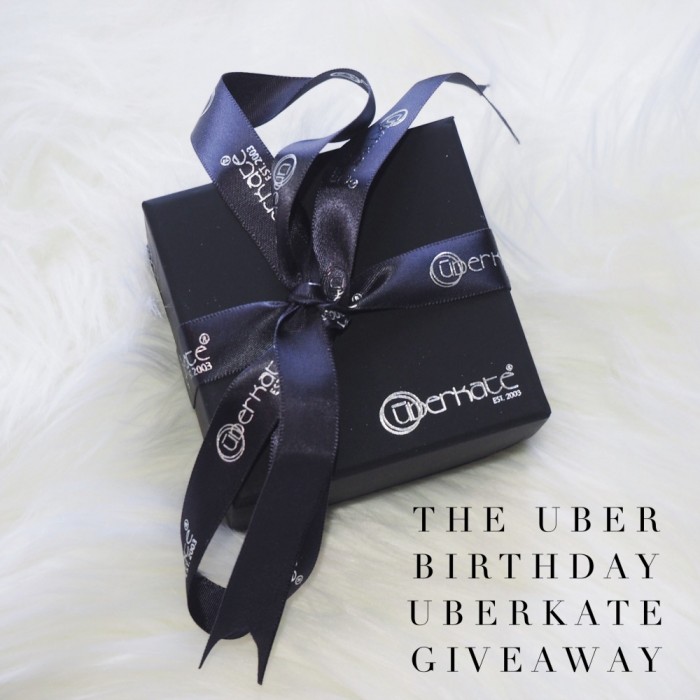 Have I told you that I'm a hoarder? I'm not quite at the stage where I could star in my own TV show but I do  keep a lot of things. And almost of them are sentimental. And a lot of those are cards; Valentine's, Anniversaries and Birthdays, I don't discriminate, I keep them all. Now I'm not going to lie, David and I totally go to town in the card writing department and write essay length "chewy" (that's David talk for "slushy")  messages, whatever the occasion which is why they will be stashed in the cupboard for eternity and  won't be seeing  the inside of the recycling bin anytime soon. Those words means so much.
So now you know how much I love my old cards, you'll have some idea (of how chewy I am) and how much I love my new Uberkate Your Script necklace because while I can't always have David's hand on my heart (or his cards in my pocket,) I can totally have his words there instead. Best. Birthday. Gift. Ever.
Every Uberkate personalised piece tells a story. With  Your Script, Kate and her team have completely outdone themselves combining good old fashioned handwriting with cutting edge technology to engrave script into any of the Uberkate jewellery designs.
It really has to be seen to be believed. You go from this…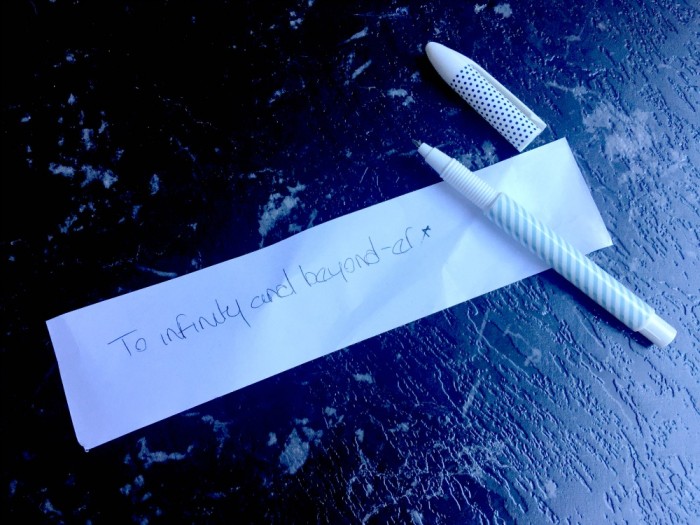 To this…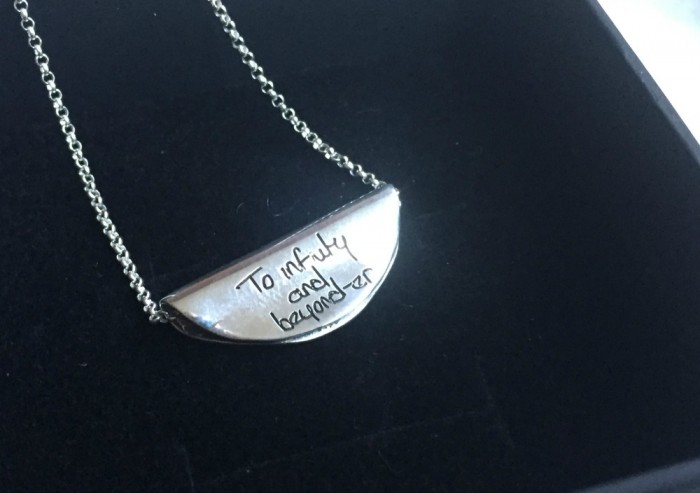 The quality is amazing (which isn't necessarily evident from this pic – clearly I am no jewellery photographer.) I may have a necklace with words but when I first set eyes upon the finished piece, I was totally lost for them.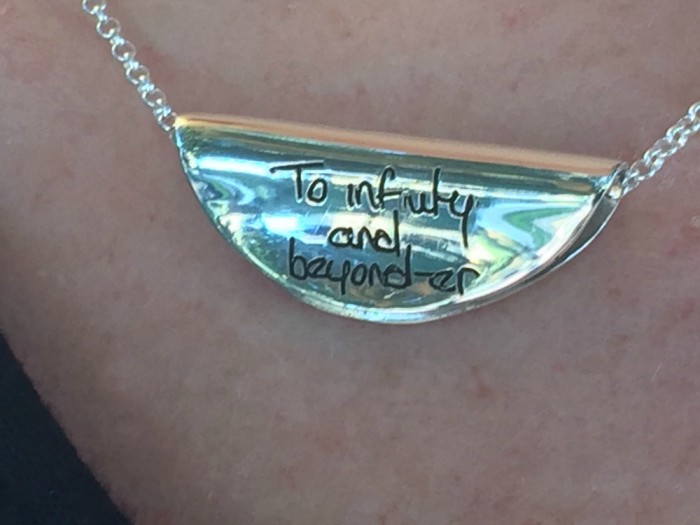 I've been wanting a piece of Uberkate for like, forever and I couldn't think of a better way to start my collection. And I say collection because I am sure there will be more. Especially with those helpful hubby hints!
Now because it's my birthday I want to share the love and thanks to Uberkate I can. I have one Wordsmith Arc Necklace with Your Script to give away. Squee!
Entries have now closed. High five to everyone who entered and congratulations to Shelly who has scored herself a piece of Uberkate!
All you need to do is tell me whose writing would you want on your necklace and why? 
Now here's for the Terms and Conditions (AKA the boring bits!)
1. There prize is one Uberkate Wordsmith Arc Necklace with Your Script valued at $145.
2. This is is a game of creativity. Chance plays no part in determining the winner. Each entry will be individually judged and based upon individual creative merit.
3. The judge's decision is final.
4. To be eligible you must leave a comment saying whose writing  you would choose and why.
5. Only one entry per person.
6. The giveaway is open to Australian residents only (sorry!)
7. The giveaway opens Tuesday 5 July 2016 and closes midnight Tuesday 19 July 2016.
8. The winners will be announced on the blog and notified via email.
No payment was received for this post.  Uberkate kindly gifted me my necklace and gave me one to giveaway. As always, all opinions are my own.