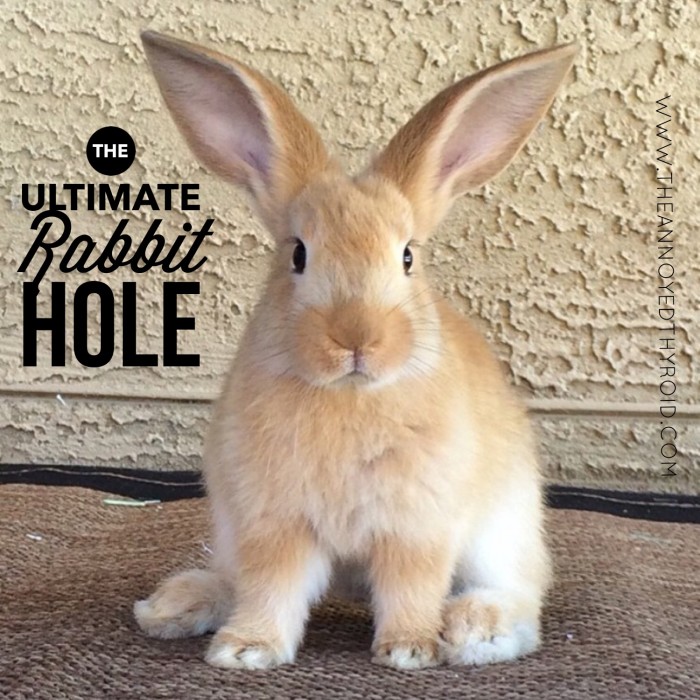 Greetings Bunny Holers! How's your week been? Are you having fun yet? As you're reading this, I'm probably knee deep in buttercream icing constructing my godson's birthday cake – the train from the AWW Childrens' Birthday Cake Book – or drinking copious amounts of wine trying to recover from the trauma of the experience!
Tomorrow is Raspberry Cake Day, doesn't everyone love a spot of Sunday baking? I don't know about you but my belly rumbles for crumble so I love the look of this Raspberry and Apple Crumble Cake. This Raspberry and Coconut Layer Cake is quite the showstopper and check out this Raspberry and Almond Upside Down Cake. The hardest part is deciding which one to make first!
The world seems intent to continue it's ride on the Crazy Train and there's no sign of it getting off anytime soon. I love my emotional raincoat and all, but we all need to learn how to hold onto our zen in our crazy world and Lisa has some most excellent tips.
Talking of zen, if you want to meditate but like me can't sit still, then check out these 3 ways to find calm and peace without sitting still, all of which are much more fun than sitting atop a cushion with a timer!
Still on the subject of self care because you matter, here's a list of 20 self care activities you can do in 10 minutes or less. So no excuses, take some time for you today! You know you're worth it!
Keeping with the theme of positive and healthy habits, here are 7 small changes that will make a big difference in your life.  Which one will you try?
With 5 weeks to go, our holiday countdown is totally on. The weird thing about time zones is that we leave Sydney and arrive in LA at the same time on the same day  so I'm guessing these 10 quick ways to cure jet lag are going to come in very handy.
We've booked almost all our accommodation through Airbnb because it's affordable, convenient and we do love to live like locals. If you're looking to pop your Airbnb cherry these  5 tips for using Airbnb are a great place to start.
Still in holiday mode, I'm not planning on cooking gourmet dinners while I'm away but I did love these 6 easy recipes to feed a crowd wherever you may be, you know just in case 6 friends turn up for dinner at my holiday house. Stranger things have happened, right?!
And because a rabbit hole post isn't a rabbit hole post without some puppy power, this week's canine contribution has something for the dog and the cat lovers! Warm the cockles of your heart with the story of the dog who survived Hurricane Katrina and is now a "nanny" for kittens at a humane organisation. Lucky, there's no such thing as too much cute because if there was, this would be dangerously close.
Before we part company,  tell me, what's happening in your world this weekend? How do you hold on to your zen? Are you a good meditator? When you go on holi-yays, do you prefer hotels or self catering accommodation? Have you ever booked an Airbnb? Are you a cat or a dog person, or both?
Every Saturday morning, we will open up the rabbit hole link up for bloggers to add their link list posts or even just their favourite post (if you are not of the link list kind) for the week. Please link only one post. This makes it fair for everyone and allows more posts to be read. Talking of reading, do try and pop along to say howdee to some of  the other lovely linkers. Link up here, over at Calm to Conniption or The Geeky Shopaholic. It doesn't matter where you add your link because it will appear on all three blogs, as if by magic!  The link up will stay open until midnight the following Monday.
Loading InLinkz ...
*Some of the links in this post are affiliate links. If you click to buy the item, I make a little commission but you don't pay any extra.