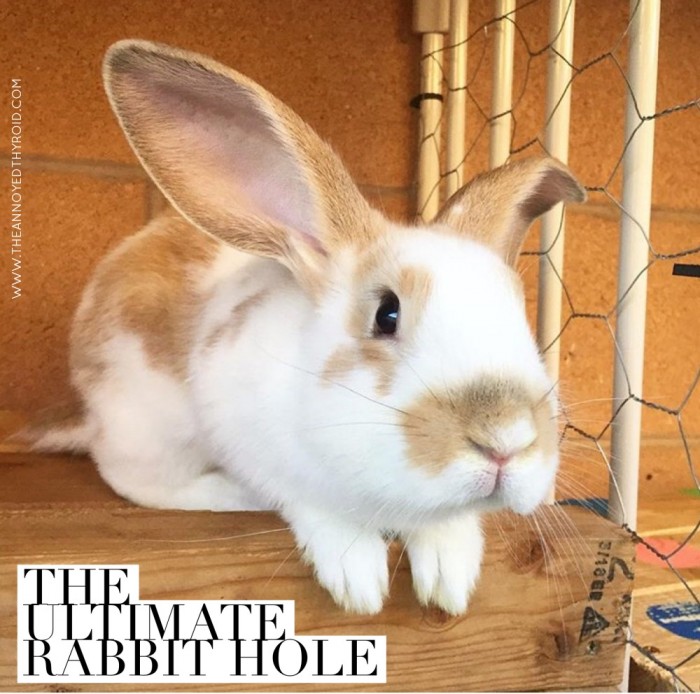 It's time for our weekly sojourn down the rabbit hole and as it's my last one for a while (I'm taking a holiday holiday and a rabbit hole holiday too,) I better make it a good one. I'm not really a fighter so rather than go out with all guns blazing, let's go out with all tails a-fluffing. Something like that anyway…
It's not just an auspicious day because I'm nearly on holidays. It's also Banana Lover's Day today so the Nutella Banana Bread recipe I posted this week was inadvertently timely! If you like bananas as much as me, you're going to love these Jamaican Banana Fritters, these Pan Fried Cinnamon Bananas and these Banana Caramel Parfaits. Heavens, it's like all your banana dreams come true. Unless of course you don't like bananas. But don't worry, I'm happy to eat your share!
I can't believe I missed the closing ceremony at the Olympics – if only our house guest was here,  that would have never happened on Ria's watch! No matter, you can virtually relive the 7 best moments of the Olympics right here!
David has a new job and has had such delicious fun exploring all the new places to eat near his new office. He doesn't know this yet, but when we get back from holidays, I'm going to make his lunchbox every day, and it's going to be the cutest lunchbox in town complete with bunny eggs and all! #lunchboxgoals
Moving is a big deal. Moving to another country is an even bigger deal. These 10 things women should ask themselves before they move overseas are totally spot on, and of course, they apply to men too.
I still hadn't got the hang of Snapchat and now there are Instagram stories! I'm so behind the times! If you want to play catch up and know what's what, here are 15 tips and tricks that will have you Instagram story-ing like a boss!
Still on the subject of tips and tricks, why don't we add some tools to the list? With time being so precious, I like to make the most of what I have. These 9 productivity apps are the business!
I must confess, when it comes to mindfulness, I suck balls. I'm very good at being mind full but not mindful. I was very excited about these 6 ways to be mindful when you hate sitting still – there's hope for me yet!
As I'm leaving on a jet plane next week and am the world's worst packer, I need all the help I can get on what to pack – plane style. That post is packed with more top tips than my suitcase is with clothes! For realz!
Talking of clothes, check out these cool kids clothes for a cause. 
Let me love you and leave you with hands down the most adorable thing I've seen on the interwebs this week, if not ever… The 20 cutest puppies in the world. I'll have a Goldendoodle, thanks very much. How about you?
So tell me, are you on Team Banana too? Are you good at sitting still? What was your best bit of the Olympics? Are you Instagram storying like a boss or are you like me, and need all the help you can get? Have you got a productivity app you need to tell me about?
While I'm off running rings around Disneyland and popping my Canada cherry, the lovely Shari from Good Food Week is baking her baby and keeping my seat warm here down the Rabbit Hole. Do bob on over and show her some Rabbit Hole love, won't  you? There's still time for me to do some last chance training and there's still time  for you to do some last chance sponsoring, if you so desire. We're raising money for the Stroke Foundation and although we're overjoyed to have just hit our fundraising target , nothing is going to stop us now! See you on the other side, bunny holers!
Every Saturday morning, we will open up the rabbit hole link up for bloggers to add their link list posts or even just their favourite post (if you are not of the link list kind) for the week. Please link only one post. This makes it fair for everyone and allows more posts to be read. Talking of reading, do try and pop along to say howdee to some of  the other lovely linkers. Link up here, over at Calm to Conniption or The Geeky Shopaholic. It doesn't matter where you add your link because it will appear on all three blogs, as if by magic!  The link up will stay open until midnight the following Monday.
Loading InLinkz ...