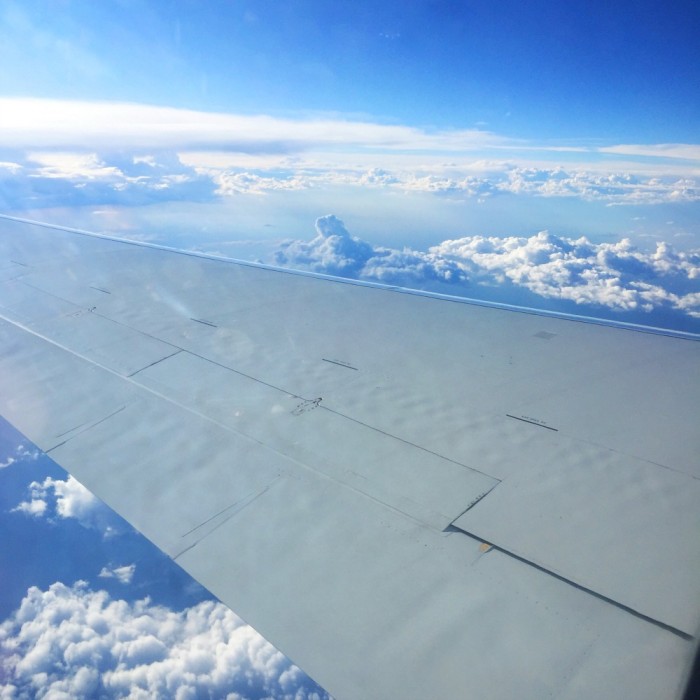 I'm just dropping in to say hi, bye because tomorrow I'm leaving on a jet plane. In a weird twist of time zones, I'll leave Sydney in the morning and arrive stateside in the morning on the same day. But jet lag won't make me her bitch, because I will be in situ, in the happiest place on earth.
Talking of weird, this was the view from my run yesterday. Just think next time I put on my runners, I'll be running rings around Disneyland. That's kind of weird but really wonderful at the same time.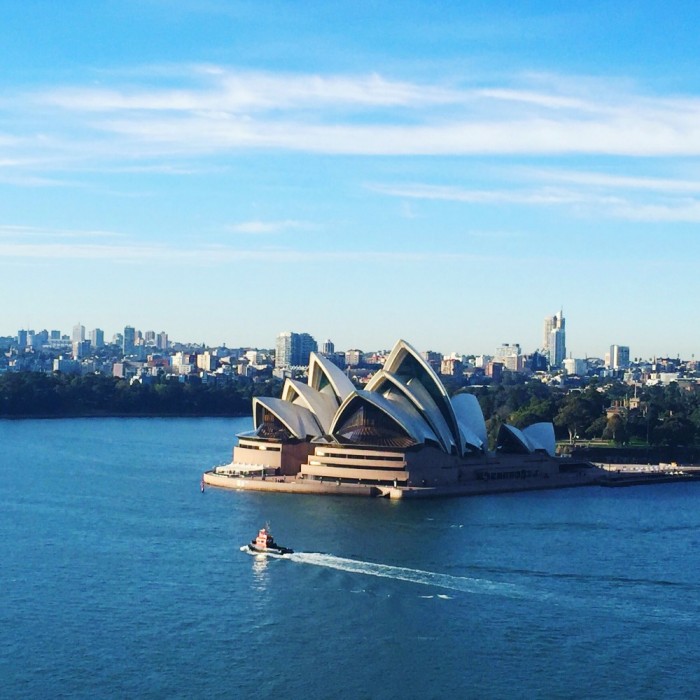 If you've been following along on our #runningsydneytodisney journey, you'll have some idea of the hard yards we've run and more to the point, the hard yards (as in 36km of them) that we still have to run this weekend, but like I said, it's around the happiest place on earth so it's all good.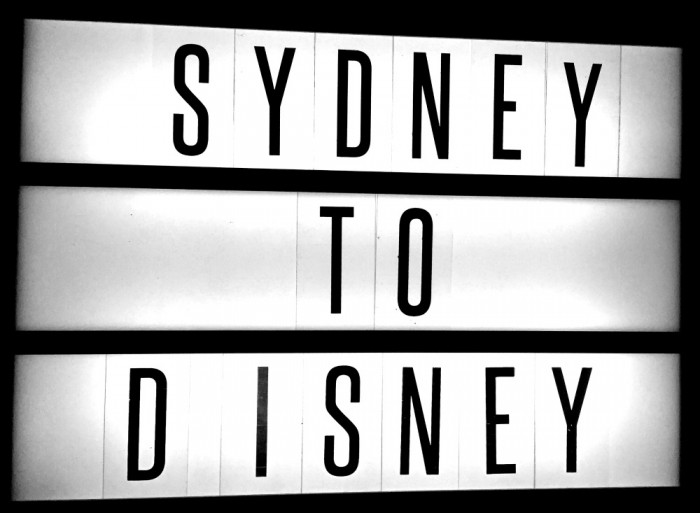 We nearly came a cropper with the unfortunate #groingate saga but I am happy to report that David can walk, so if he can walk, he can run, am I right or am I right? And forget last chance training, how about last chance fundraising? We've smashed our fundraising target but when it comes to raising money for the Stroke Foundation, there's no such thing as too much money in the kitty! Here's hoping we smash our runs just as hard.
After running 36km in 3 days and almost spontaneously combusting with excitement about all things Disney, I will probably need another holiday, so that's exactly what I'll have. I'll hop on over across the border and pop my Canada cherry and when I've eaten my body weight in poutine and seen a bear, I'll swap back stateside to get all sleepless in Seattle and go all golden gate in San Fran.
Because holidaying is a full time job, blogging will take a bit of a backseat. There's one last She's So Inspiring interview this Friday (which believe me when I tell you is not to be missed,) before the series like me, takes a break. In between, I'll be popping in every Tuesday with some travel titbits and in between that, some of my favourite foodies will be sharing some of their favourite recipes. Deliciousness ahoy!
Of course, leopards don't change their spots so you know I'll still be over sharing like a boss on social media. You can catch me on Facebook or on Instagram with my plethora of hashtags; #runningsydneytodisney #ourbigcanadianadventure and #ourbigamericanadventure
See you on the other side!
Linking up with Kylie for IBOT