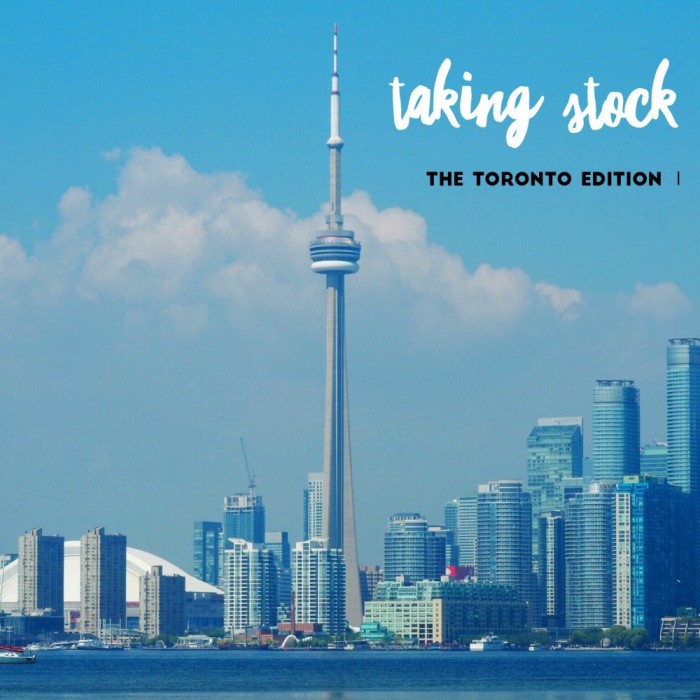 Taking stock is a usually a monthly affair but there's been so much happening and so little time to write about it that I thought taking stock on a weekly basis would be the best way to keep you up to date with our adventures, so here it is, the Toronto edition!
Making: The most of holidays. Unfortunately, they don't last forever.
Cooking : Not a lot. Does making a cup of tea count?!
Drinking : Enlightenment. Canada has more craft beer than you can shake a stick at and this one from Brimstone Brewery is one of my favourites.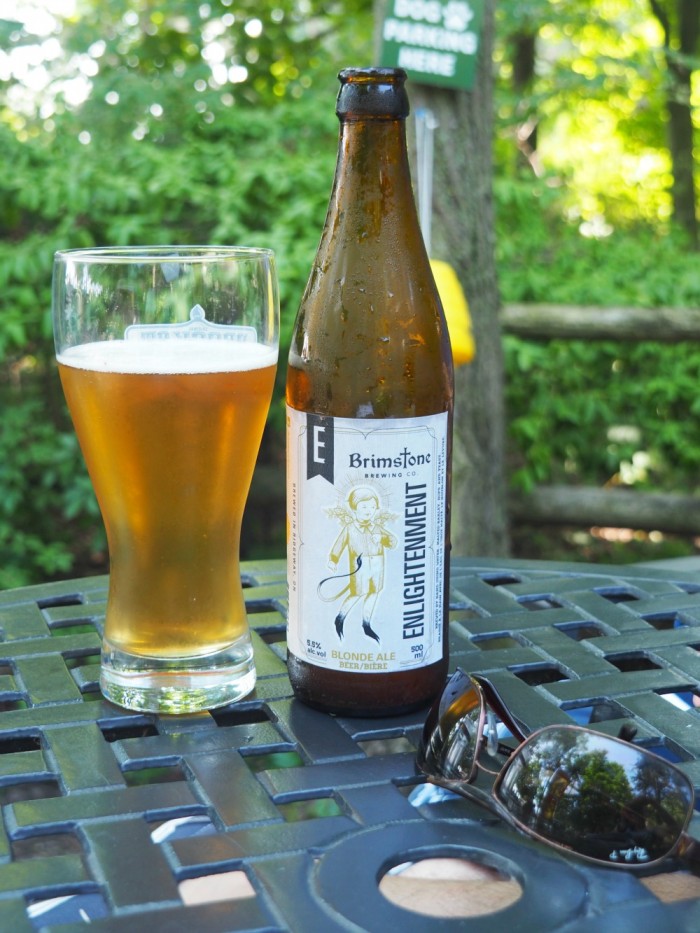 Reading: Nothing.
Needing: A new book. See above.
Looking: At the view from my lounge room window. Talk about a room with a view!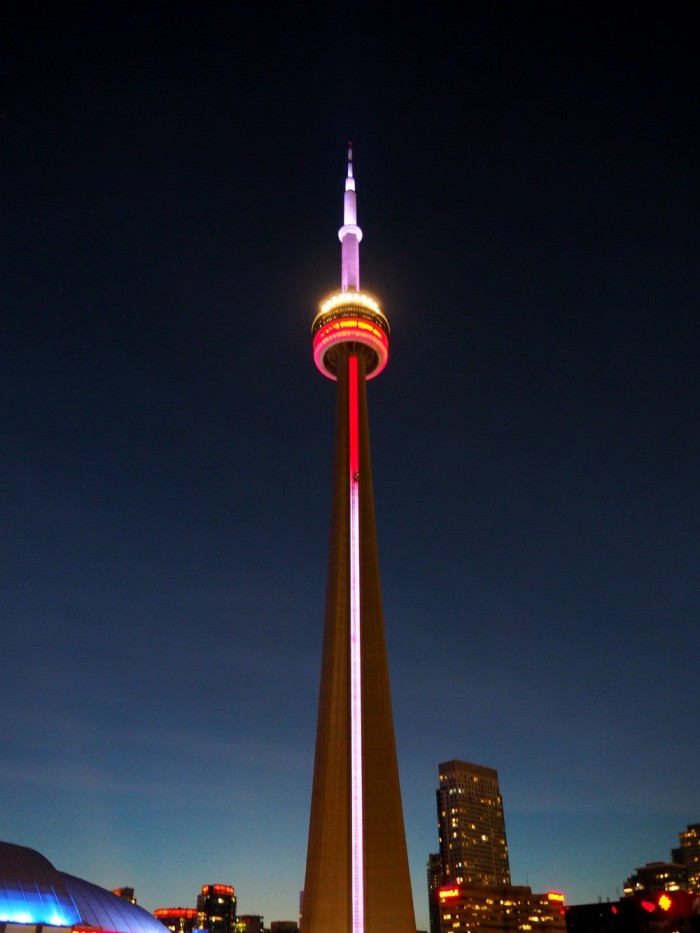 Staying: In the most fabulous Airbnb apartment right in the heart of the city. See above!
Deciding: What we will see, eat and do in Vancouver.
Enjoying: The gorgeous weather in Toronto.
Noticing: That everyone in Toronto has a dog. Except me. I think the ratio of people to dogs is 1:1. My kind of town.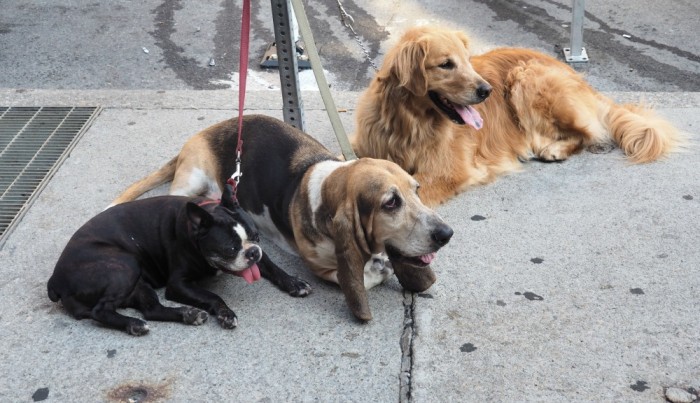 Wishing: I had a dog too!
Liking: The street art in Kensington Market.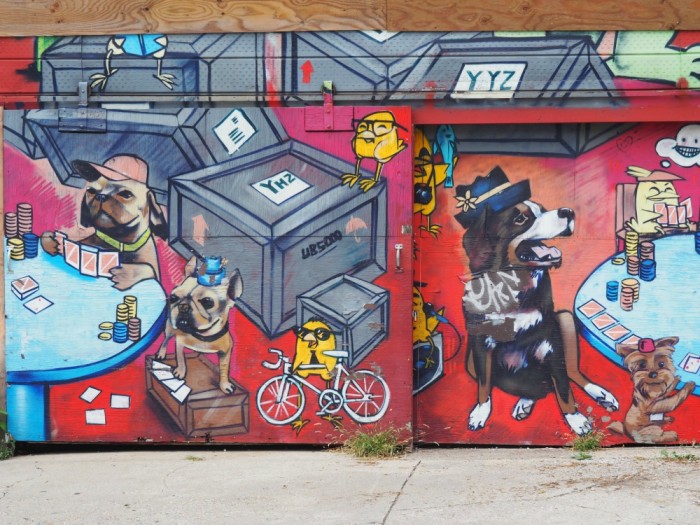 Walking: Everywhere #fitbitgoals
Wanting: To do all the things!
Remembering: Our day trip to Niagara Falls. It was epic!
Marvelling: At Mother Nature. She is so clever. Niagara Falls just filled me with awe and wonder.
Riding: The Maid in the Mist boat – it was wet and wild!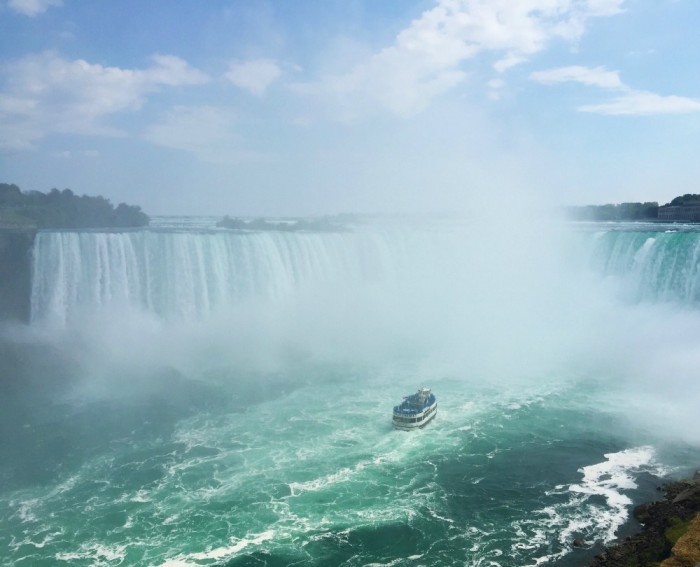 Buying: Canadian Christmas decorations. Tree ornaments are souvenirs of my favourite kind.
Downloading: All our Disney photos. This is one of my favourites.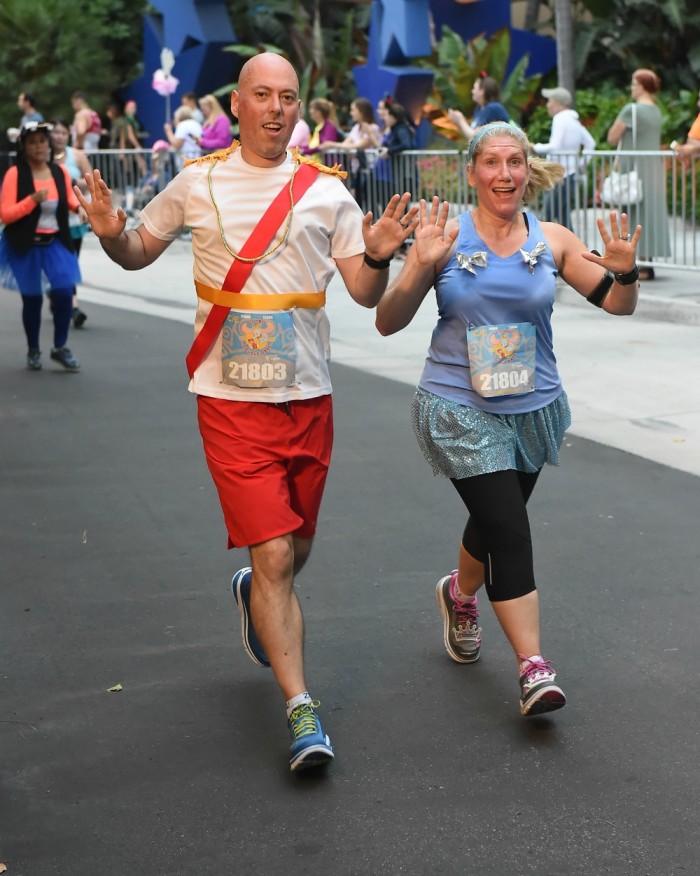 Missing: Disneyland. I can't help it. It's my spirit place.
Loving: The Toronto Islands. It's the prettiest spot and the views of the city are spectacular!
Knowing: That Joseph Gordon Levitt was in Toronto too. That means we breathed the same air for approximately 24 hours. I feel all warm and fuzzy just thinking about it.
Watching: The movie premiere of The Bleeder at the Toronto International Film Festival (TIFF.) The movie was good but the highlight was the intro from the director and when the cast came on to the stage! That's Liv Schrieber people, Pinch me!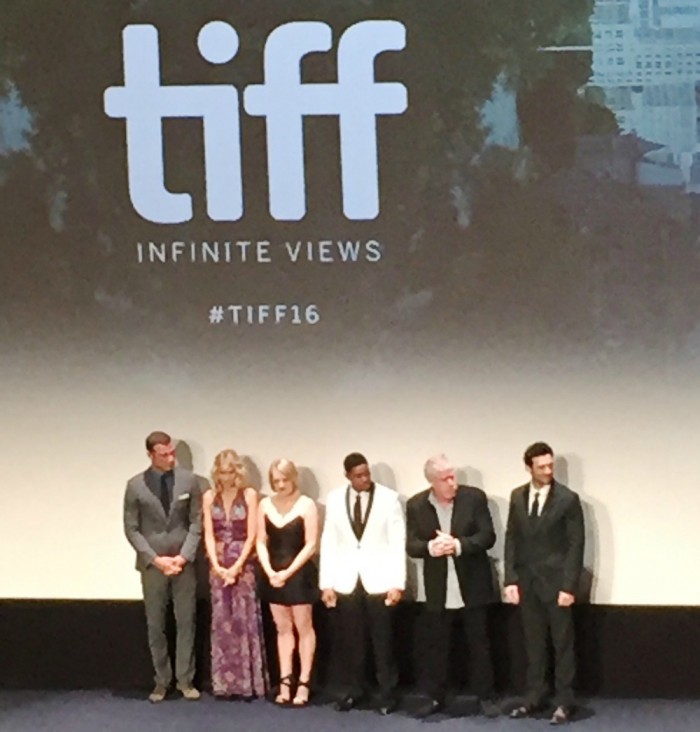 Admiring: The ingenuity of Canadians. I love their pedal bins in the street that come complete with a recycling option. It appeals to my inner OCD clean and organised freak!
Wearing: My silver sparkly Superga shoes. Because everyone needs some sparkly shoes in their life! These are turning out to be very well travelled shoes!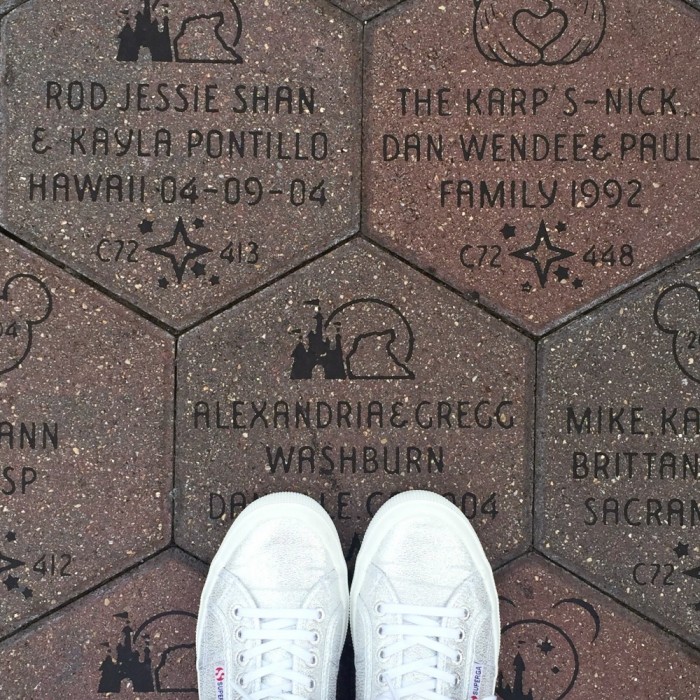 Getting: Sweaty. And I thought Canada was a cold country!
Thinking: That I've packed all the wrong things.
Bookmarking: All the things to see, eat and do in Vancouver.
Coveting: Poutine. Think chips, gravy and curd cheese. YUM!
Eating: BeaverTails. It's a fried dough pastry (roughly fashioned) into the shape of a beaver's tail and topped with deliciousness.  This one was topped with vanilla icing and Oreo Cookies. My arteries feel hard just looking at it! So bad, but so good.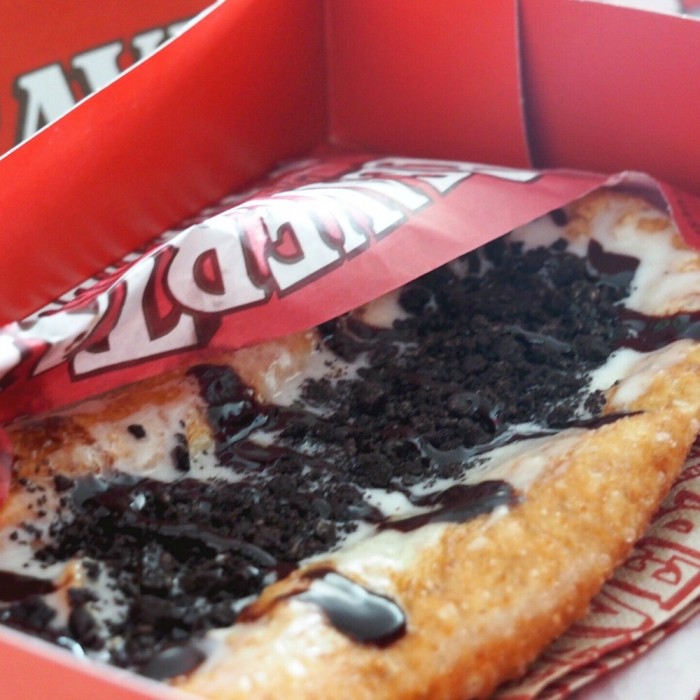 Trying: All the local specialities. When in Canada…
Considering: Working my way through the entire BeaverTails menu. A girl can dream, can't she?
Disliking: Toronto drivers. They're scary.
Listening: To the sounds of the city.
Visiting: The Art Gallery of Ontario. I'm such a culture vulture.
Feeling: All the FOMO. Because Problogger.
Helping: To raise funds for the Stroke Foundation and supporting their annual awareness campaign for National Stroke Week.
Hoping: We can smash our fundraising target.
Looking forward to: All that Vancouver has to offer.
Falling: In love with Canada.
Have you ever been to Toronto? What's your spirit place? Are you a fan of Airbnb too? What's the most Canadian thing you've ever eaten? Do you love Joseph Gordon Levitt too?
Linking up with Kylie for IBOT