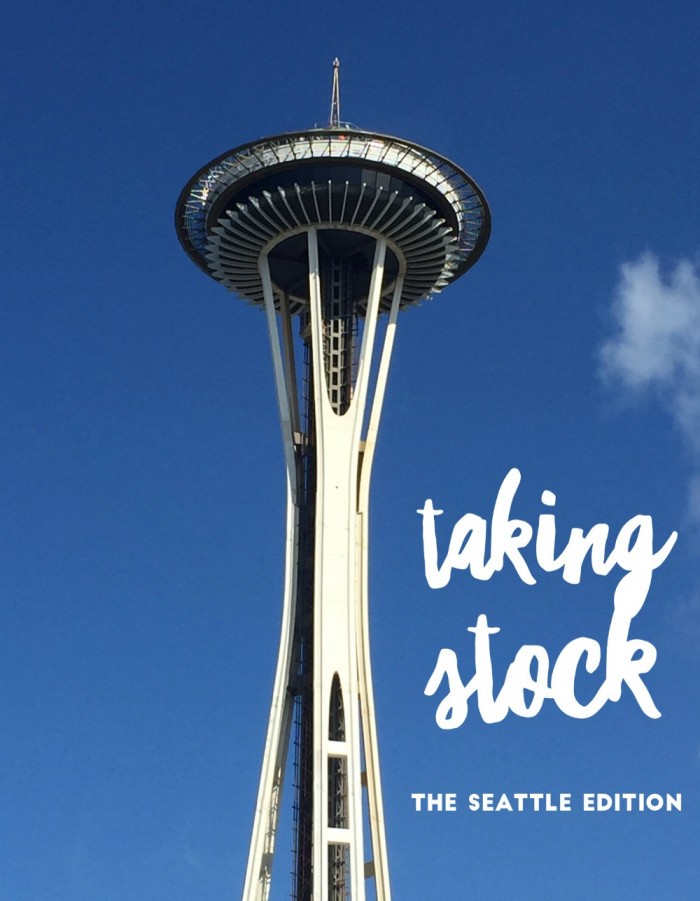 If you've been following along here in recent weeks, you'll be fully au fait with my travelling Taking Stocks. By the time you read this we'll have had a quick pit stop in San Fran and be winging our way to sunny (we hope) Sydney but before we fly off into the sunset, let's take stock of Seattle.
Taking: Free tours of Seattle. First there was The Pike Place Market Experience and then there was the Pike Brewery Tour. It's true what they say, the best things in life are free!
Drinking : Tasting trays at Pike Brewing. It's the perfect choice for people who want a bit of everything (that's me) and/or who can't make a decision. (Me, also.)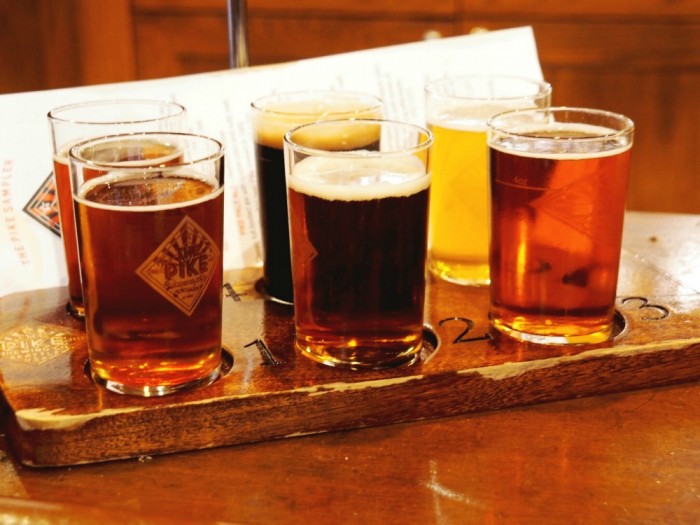 Staying: In the coolest Airbnb with the coolest host, in the coolest part of town, Capitol Hill.
Looking: Out at the city from our rooftop! It's like a resort up there and there's even a little pet garden for the pooches. If you look close enough you can just spot the Space Needle peeking out of the skyline on the right hand side.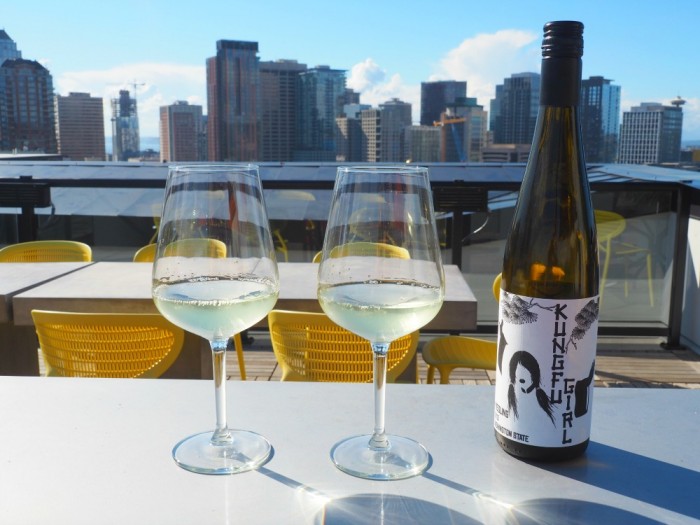 Wining: On Kung Fu Girl Riesling. Is that not the best name for a wine ever? Apparently, the wine maker didn't know what to call his new wine, but got all inspired while watching a kung fu movie. It's a delicious drop too which proves once again that wine with a good name tastes good too!
Dining: The food in Seattle is sublime. Soi is just one example. It's some of the best Thai we've ever eaten.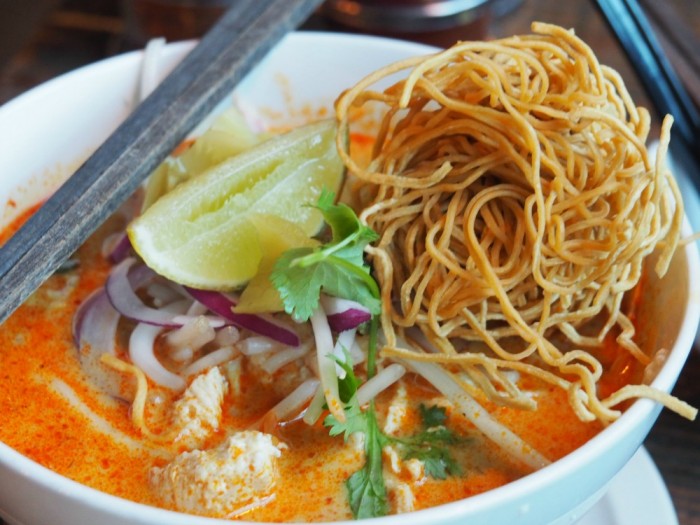 Needing: To go on a massive detox when I get home!
Reading: Saving Grace by Jane Green. It was a random airport purchase and is a very easy read. Although it's fiction, the main character is crazy about cooking so many of the chapters are accompanied by a very delicious recipe which makes it twice as nice!
Making: Cups of tea. You can take the English girl out of England but you can't take England out of the girl. And in case you're wondering, yes, we did bring our own tea bags!
Finding: The best ice cream in town and my research has been very thorough! This single scoop salted caramel enormocone from Molly Moon's is right up there, not least because of the dog themed wrapper.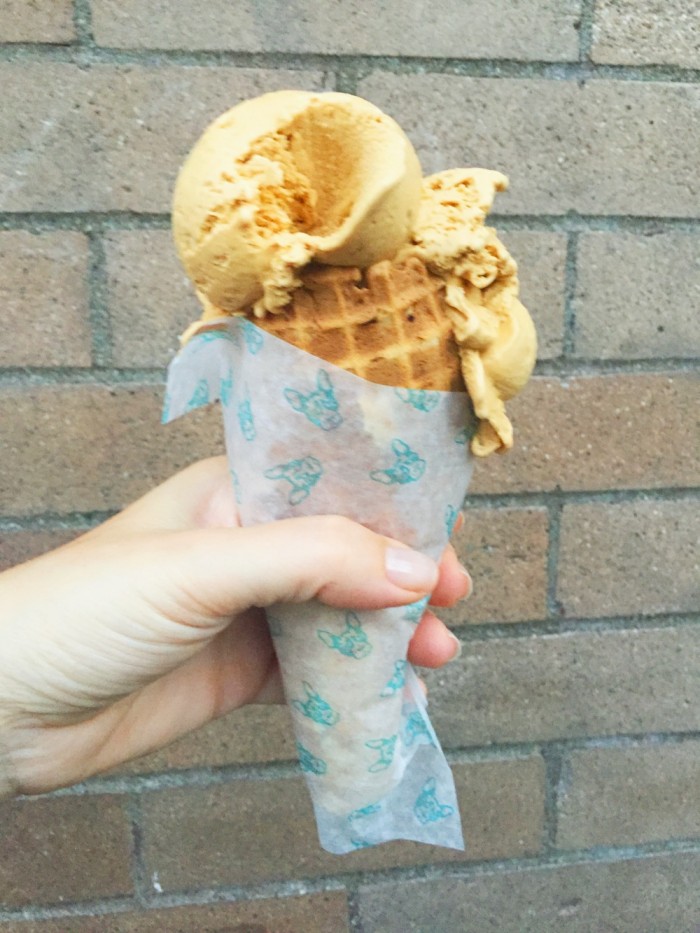 Deciding: What to do in San Francisco.
Enjoying: Looking down on the Space Needle from the Skyview Observatory  73 floors up at the top of the Columbia Centre.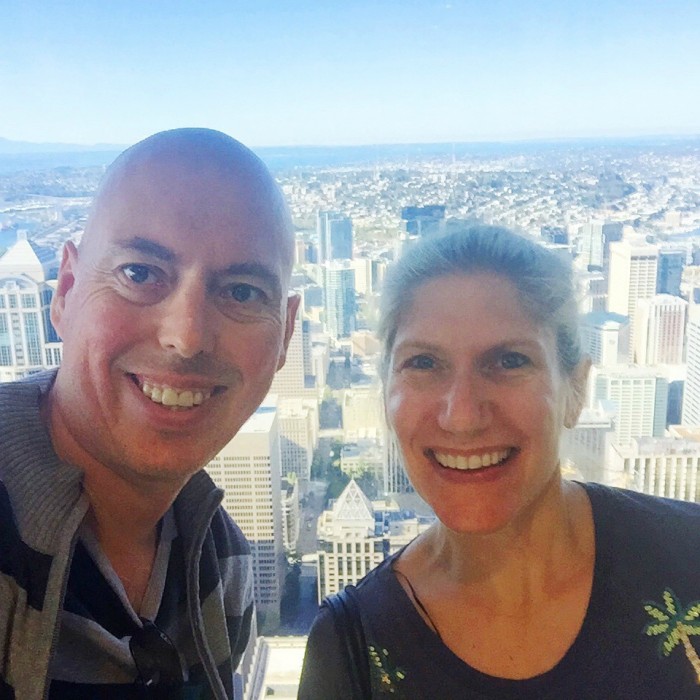 Noticing: That the coffee in Seattle is first rate. I can't get enough of it!
Planning: Our next runcation. I know I should really wait until this one is over but the FOMO is real. It seems I didn't learn much from the cucumber sandwich, after all.
Liking: That you can take your dog to the pub in Seattle. We met Figo in Optimism Brewery while his dad popped in for a beer. Side note: what a great name for a brewery!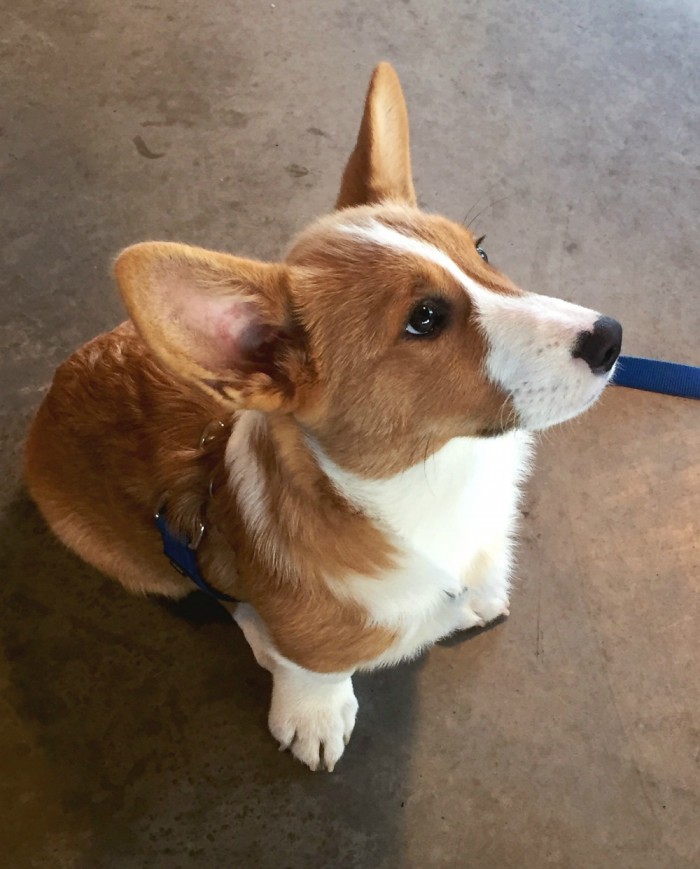 Wishing: I had a dog. Nothing new there then!
Walking: Under the streets of Seattle on the underground tour.
Running: Rings round Seattle.
Knowing: That my all time favourite movie 50:50 was filmed in Vancouver and Seattle. I'll have to watch it again (for the zillionth time) and se all the places I now know!
Remembering: The one time we took the Washington State ferry over to Bainbridge Island. It was definitely one of our Seattle highlights.
Marvelling: At the beauty that is Chihuly Garden and Glass. This sea inspired piece is my favourite, if you look closely you will see a plethora of golden sea creatures!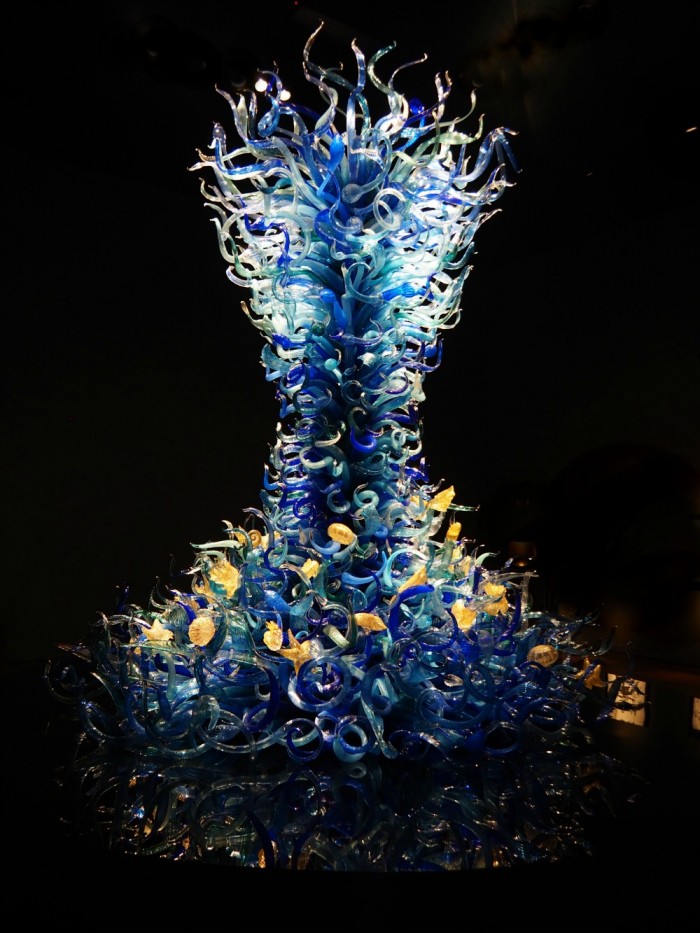 Riding: The Seattle monorail. At $2.25 for a two minute ride, it's not cheap but it sure is fun!
Catching: The Amtrak Cascades train from Vancouver to Seattle – travelling by train is so civilised and so pretty!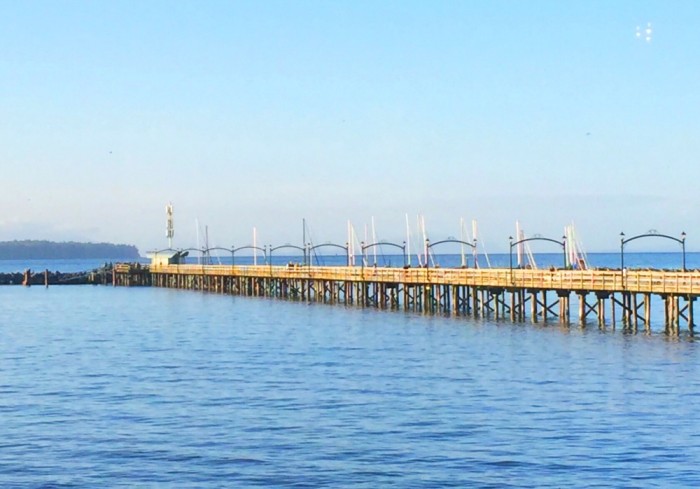 Admiring: The work of Bill and Melinda Gates at the Gates Foundation Visitor Centre. They sure do know how to spend money wisely.
Trying: All the doughnuts in town. I have totally taken one (and a squillion calories) for the team. I think I found Doughnut Heaven at General Porpoise, a couple of blocks from my place. Ladies and gentlemen, I present to you the Huckleberry Cream.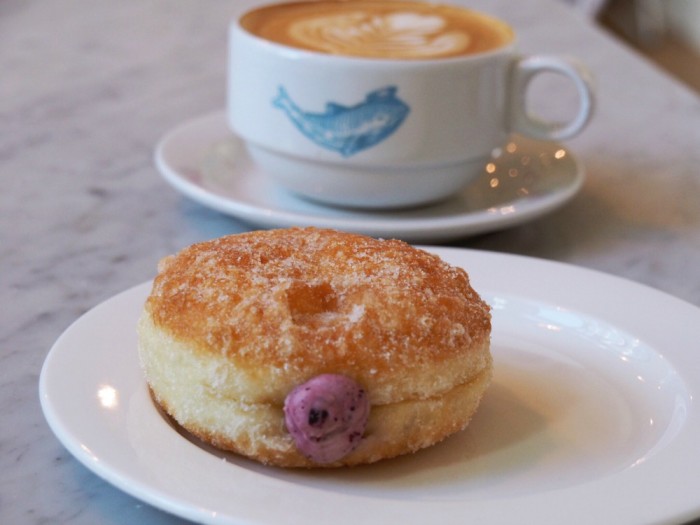 Wanting: More General Porpoise donuts. I think they need to establish some sort of Sydney-Seattle trade agreement!
Disliking: Homelessness. I thought it was a  Sydney thing, but it seems to be a global epidemic. I just don't get it so much building and so few homes. How can it be?
Buying: New kicks from TK Maxx. I cannot resist a bargain especially when there are sequins involved.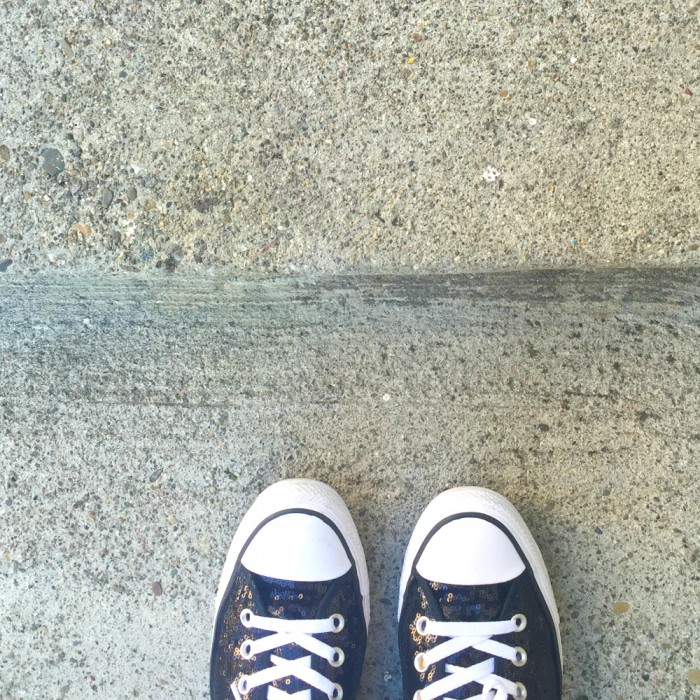 Missing: All the sports fixtures. We missed all the baseball, ice hockey and American football fixtures. The scheduling gods were not looking down upon us this trip.
Loving: How love is love here in Seattle whatever your sexual orientation, and that there are rainbows everywhere, even on the road crossings.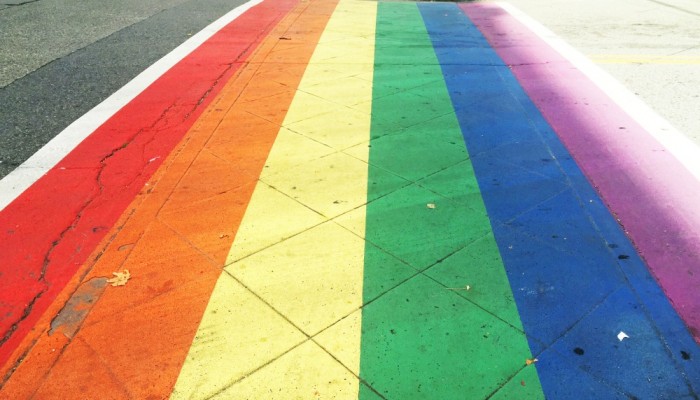 Wearing: Long sleeves for the first time this holiday!
Feeling: Grateful. This really has been the trip of a lifetime.
Thinking: That either my jeans have shrunk or I've gotten bigger. This may or may not be related to the number of donuts consumed!
Visiting: The graves of Bruce and Brandon Lee at Lakeview Cemetery.
Bookmarking: All the cool stuff on the interwebs that I'm going to catch up on once I get home.
Hoping: That San Francisco will be as good as we remember. The last time we were there, we were on honeymoon almost 8 years ago.
Eating: All the delicious things from Pike Place Market. The piroshkys from Piroshky Piroshky are our far and away favourite.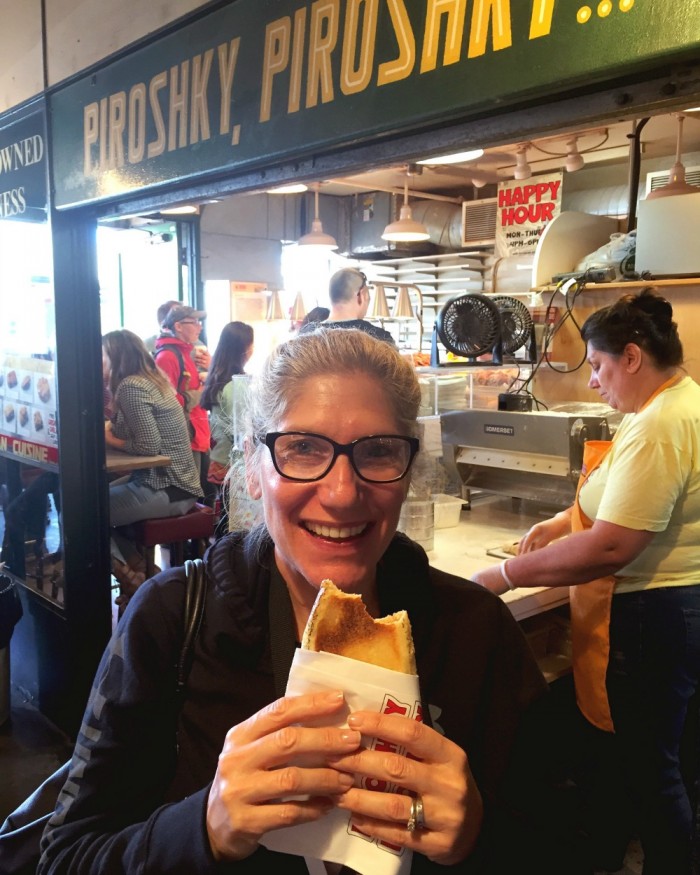 Watching: The fish throwers at Pike Street Market. Yes, fish throwing is totally a thing!
Coveting: All the flowers and fresh produce from the markets. What I wouldn't give to bring it home!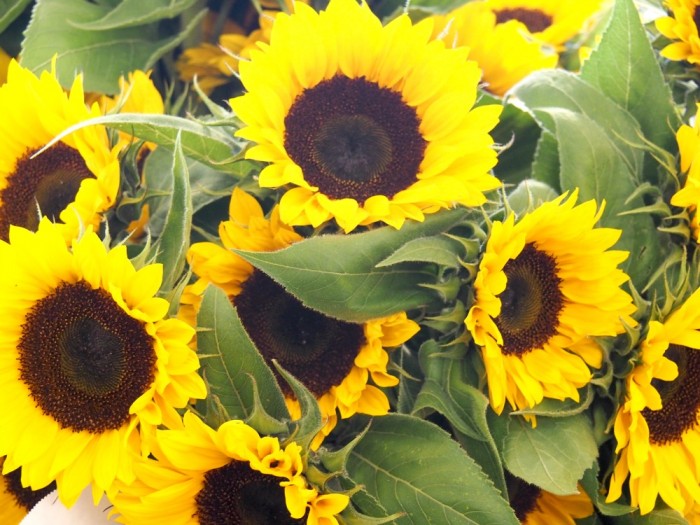 Wondering: Why American toilets are so low down and why half the toilet door is missing. It's almost indecent!
Thanking: The lovely ladies who guest posted for me while I was hotfooting it around North America. If you missed them, be sure to check out Nancy's Hearty and Rustic Italian Soup , Cathy's Olive Loaf, Kim's Pork Cabbage Rolls, Vicki's Macadamia and Lemon Biscuits and Julie's Spinach and Cheese Garlic Naan. So much deliciousness to catch up on!
Looking forward to: Getting back to business on the blog. I'll be putting my party pants on and hopping down the Rabbit Hole for the link up party on Saturday – won't you come join me?!
Have you ever been to Seattle? What's your preferred method of transportation, planes, trains or automobiles? Have you ever eaten a piroshky? Are you a fan of fresh flowers too? What have I missed since I've been gone? Tell me all the things!
Linking up with Kylie for IBOT
* Some of the links in this post are affiliate links. If you click to buy the item, I make a little commission but you don't pay any extra.