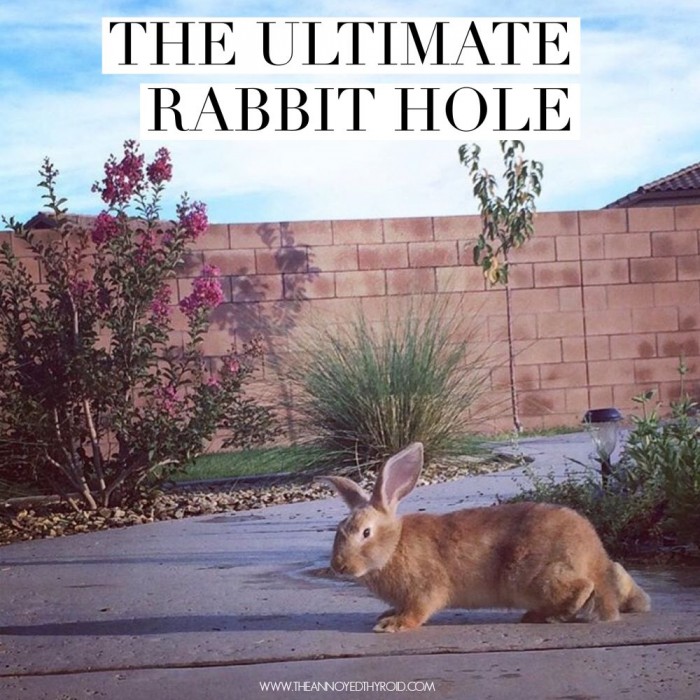 Hello and welcome to the weekend! I hope it's a happy one. I know it's still one week until Halloween but I don't like to leave things to the last minute, so let's consider this the Rabbit Hole Halloween edition!
First things first, friends, today is National Nut Day. Let's go nuts! If you like your nuts spicy but nicey, check out these 17 spiced nut recipes. If you like your nuts in a butter, here are 11 nut butters that are better than peanut butter. And if you like your nuts smuggled in a cake or in a sweet treat, check out my Cinnamon Balls and this Flourless Jaffa Cake.
I'm not nuts about Halloween because in the dark ages when I was growing up, it really wasn't a thing, well, not a big thing anyway. Also, I'm scared of my own shadow most days, let alone ghosts, witches and spiders. However, when we were in the States and Canada the Halloween excitement was infectious and though you won't see me trick or treating any time soon, I thought I'd share my favourite spooky finds because Halloween is a-coming.
I do declare Not Quite Nigella the Queen of Halloween and she totally outdid herself this year with Morticia, the Killer Vanilla Halloween Wedding Cake. It is a Halloween work of art!
If you're looking for something a little less challenging, check out these  5 easy Halloween food ideas, especially the boo-nanas! Bahaha!
Talking of easy, this week, I upcycled my American candy into some easy as pie Halloween Chocolate Bark using some M and Ms and candy corn. You can do it too!
If you love the look of candy corn (because… pretty!) but want to skip the sugar, then you'll want to be checking out this Healthy Halloween Candy Corn Baked Oatmeal. I'm already a fan of the regular baked oatmeal for breakfast – I think this would take my Halloween breakfast game to a whole new level!
If you want more healthy Halloween treats, here's 10 of them! If cupcakes are more your thing, here are 30 of the cutest Halloween cupcakes. 13 might be unlucky for some, but not if it's 13 free Halloween printables!
If the over 18s are looking for some liquid refreshment, here are 9 spooky sips to prepare them for Halloween. If you're hosting a party this Halloween here are 12 recipes for a wicked night. Of course, a party's not a party without some terror-fic tunes, so this Halloween playlist will see you right.
If you're looking for some big screen, all family entertainment here are some of the best Halloween movies for kids, I can't deal with Halloween movies, even the kids ones, so I'll probably be watching something from this list of 50 best girls night in movies.
Want to get all hipster with your pumpkin? Go pretty with the pastels and make your own  DIY pun-kin! Yes, that's totally a thing.
And finally, I'm just going to leave this here… 20+ terrifyingly pawsome Halloween costumes for dogs that quite frankly have to be seen to be believed. This brings a whole new meaning to canine couture!
So are you nuts about nuts too? Are you on Team Halloween? What are you scared of?  Canine couture – yay or nay?
Every Saturday morning, we will open up the rabbit hole link up for bloggers to add their link list posts or even just their favourite post (if you are not of the link list kind) for the week. Please link only one post. This makes it fair for everyone and allows more posts to be read. Talking of reading, do try and pop along to say howdee to some of  the other lovely linkers. Link up here, over at Calm to Conniption or The Geeky Shopaholic. It doesn't matter where you add your link because it will appear on all three blogs, as if by magic!  The link up will stay open until midnight the following Monday.
Loading InLinkz ...