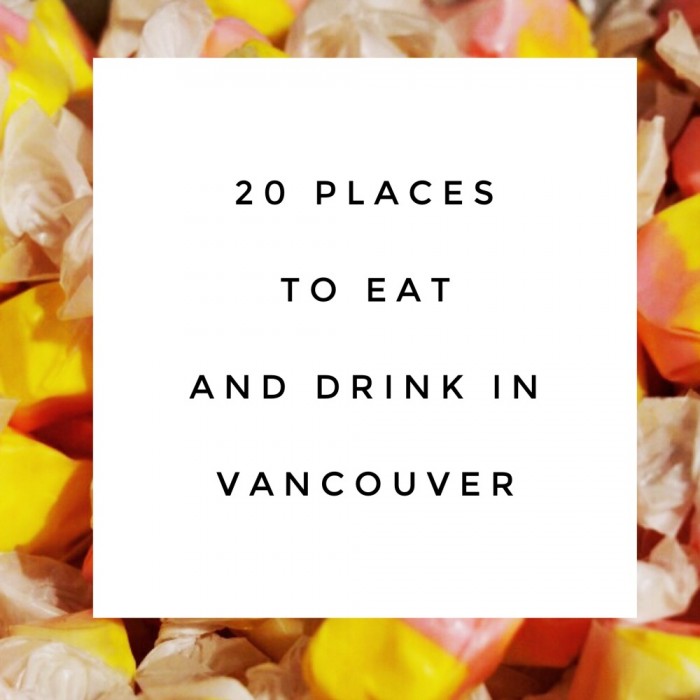 Believe, me if the way to my heart is through my belly, then Vancouver totally stole my heart. This city has it all, mountains, water, forests… And some of the best beer I've ever had the good fortune to taste. We ate all the things, we drank all the things and now here I am, sharing with you all of the things. Here are 20 of my favourite Vancouver foodie (and drinky) favourite finds. You're welcome!
1. Granville Island Public Market
This indoor market is a foodie's delight with a delicious smorgasboard of fish, cheese, fresh produce and baked treats. There are market tours available but if you don't have the time or inclination to tour, just make sure you visit these three of my favourites.
Lee's Donuts has been in the market for 27 years and it's still as popular as ever. This place is hard to miss – just follow the smell of fresh donuts or look for the line because there is always a line. I know I'm a bit biased because I never met a donut I didn't like, but I love the donuts at Lee's. They're fresh, soft, fluffy and full of filling. There are literally so many different varieties of donuts, you'll be hard pressed knowing which one to choose. If you're gripped by indecision, just go for the jelly. It's the original and dare I say… The best.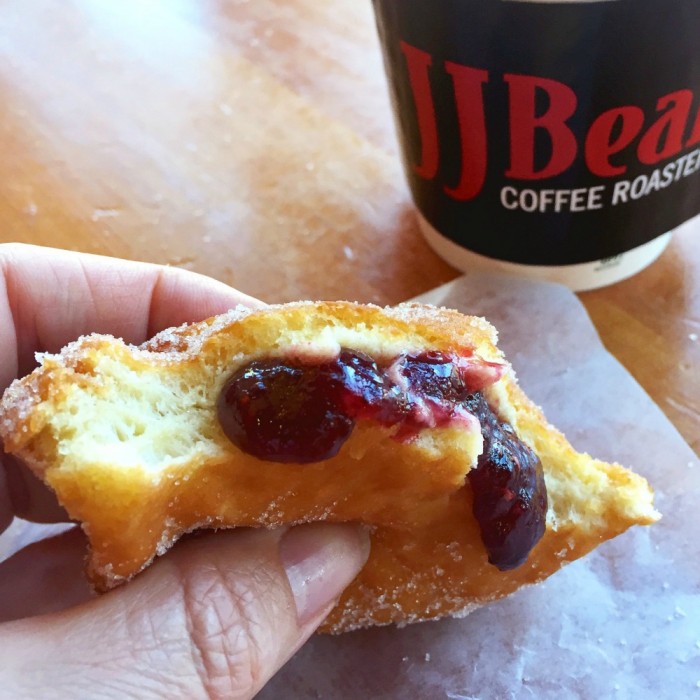 Tucked away in a corner of the market JJ Bean Coffee serves up some cracking coffee. It's easy to find because there's always a heap of people in line for their caffeine fix but some things are worth the wait and this is definitely one of those things.
Do not miss the Montreal style wood fired  Siegls Bagels – they're everything a bagel should be… Filling, chewy and boiled and baked to perfection. This family run bagelry has been bagelling for 25 years, yes I know, I just totally invented a verb. There are so many bagels to choose from, it's hard to decide so I suggest covering all your bases and taking a dozen. The filled bagels are the stuff bagel dreams are made of, so save some stomach space 'kay? There's a stall at the market which of course, is always busy but if you need to get your bagel on after market hours, head on down to the 24 hour bagel bakery at Kitsilano where you can dine in, get free wifi and your bagel craving satisfied.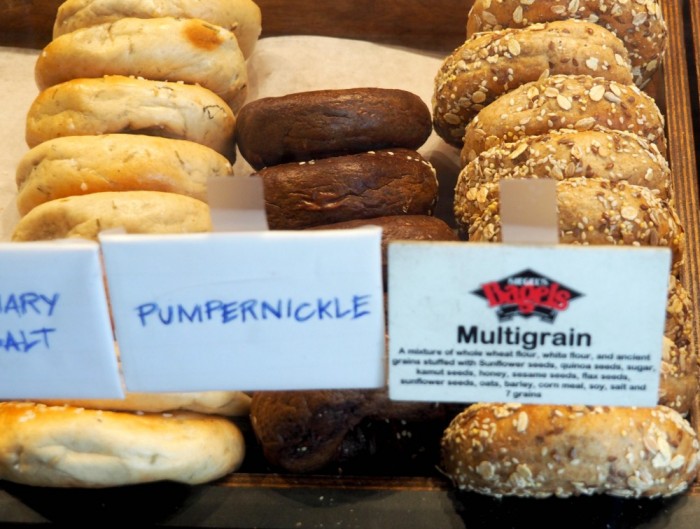 2. Go Fish 1505 West 1st Avenue, Granville Island
You'll have to step away from the main drag to find Go Fish but I promise you it will be worth it. Get in line with the hungry hoardes; locals and tourists alike for some of the best fish and chips in town.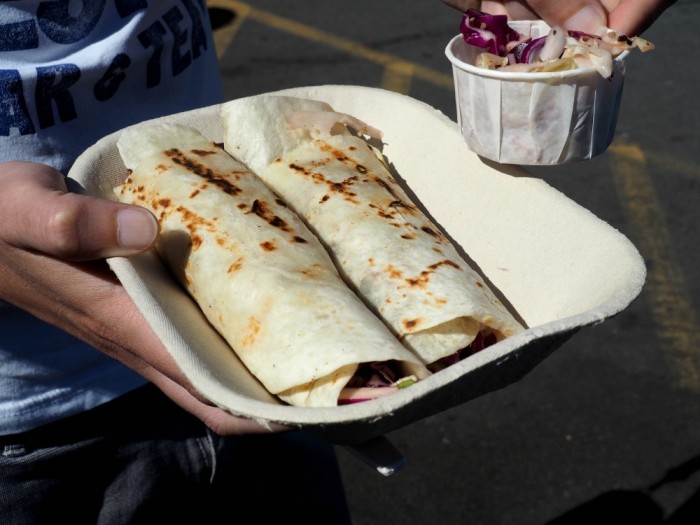 Don't miss the fish tacones, the Go Fish take on the taco, with a choice of either tuna or salmon, which are great value at 5 bucks a pop. It really is lunch with a view!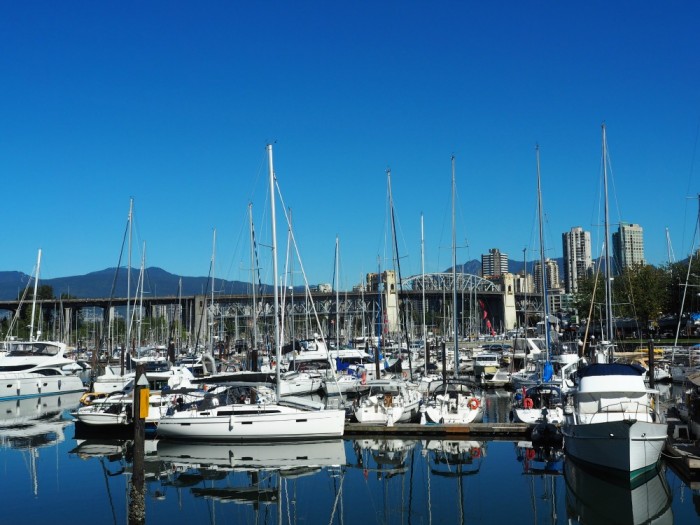 3. Granville Island Brewing Company 1441 Cartwright Street
This microbrewery offers tours and beer tastings. Tours run thrice daily, 7 days a week but if the schedule doesn't suit, bob into the taproom for a beer and food tasting of your own.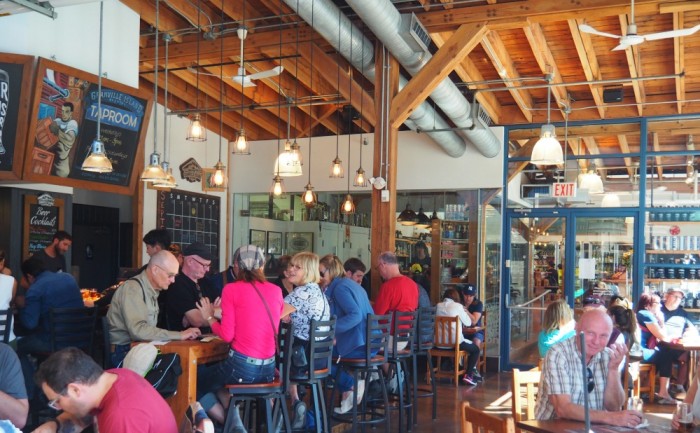 With 10 beers, two rotating taps and a full menu, there's sure to be something to tickle your fancy. The beer flight of 4 x 5oz serves is great value.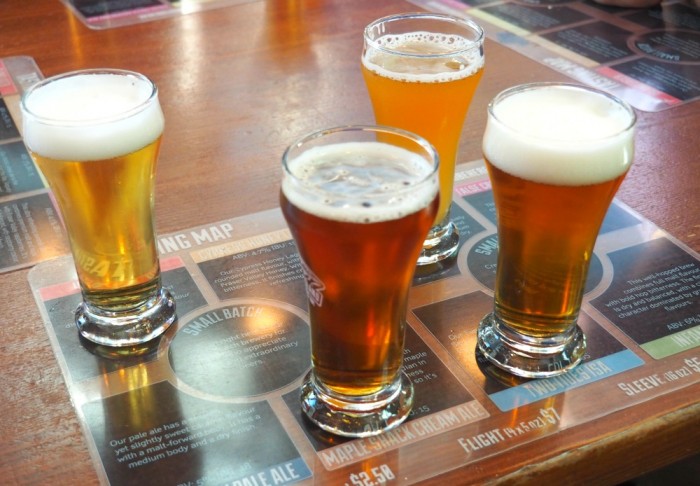 4. Steel Toad Brewing 97 E 2nd Avenue
This popular brewery is housed in an lovingly restored historic industrial building. It's open, it's airy and it's full of good beer! There's a patio area too when the weather is fine and it's family friendly too. There are nine small batch craft brews that are brewed on site and three guest taps. The food is "gastropub fusion" and is served for lunch, brunch and dinner. The best bargains though, are to be had at happy hour which runs from 3-6pm every day and all day Monday with $5 pints and $5 "appies" (appetizers.) Get in!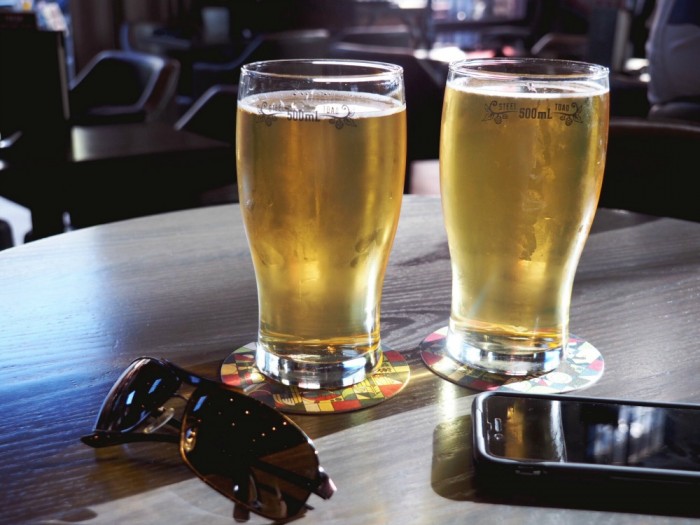 5. Craft Beer Market Salt Building, 85 W 1st Avenue
Think vast, modern and airy space with over 100 beers on tap… This place is a beer lover's dream!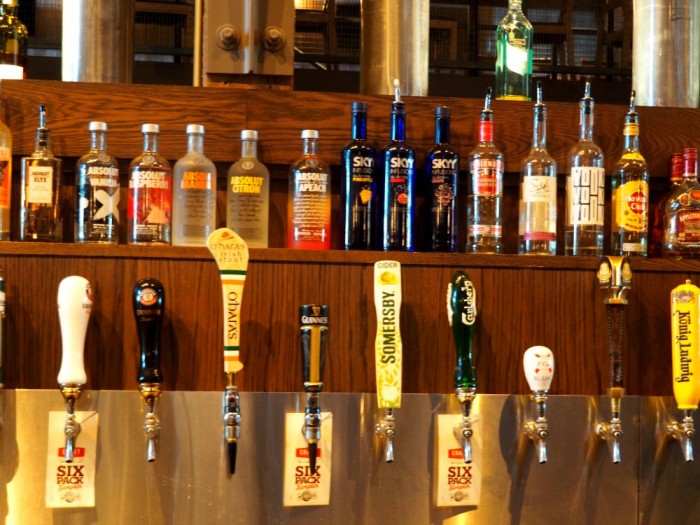 It's got a great vibe, service is friendly and there's an extensive food menu too. If you're hungry, you'll be spoilt for choice, but personally, I can't go past a side of fried pickles!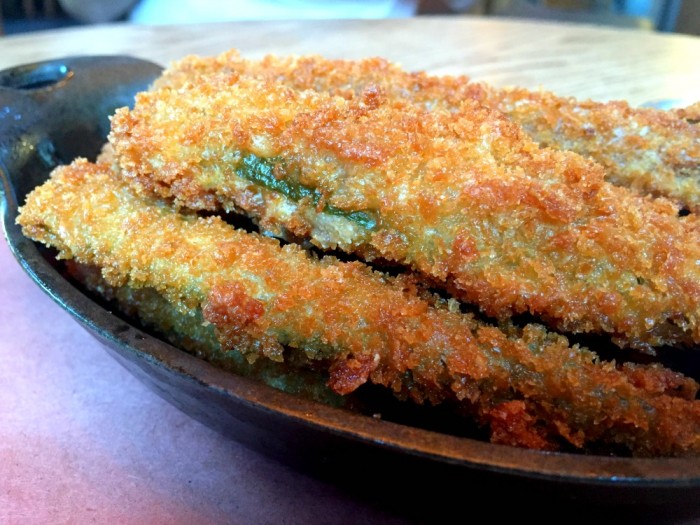 6. Yaletown Brewing Company 111 Mainland Street
This Yaletown hangout was Vancouver's first brewpub and it's still as popular as ever. With an extensive menu of house brewed beers, a weekly small-batch tasting and  yummy pub grub, this place is a real box ticker. Grab yourself a spot on the patio or head inside to the cosy pub complete with big leather sofas, a fireplace and pool tables. The daily happy hour lives up to it's name too, all beers are five bucks!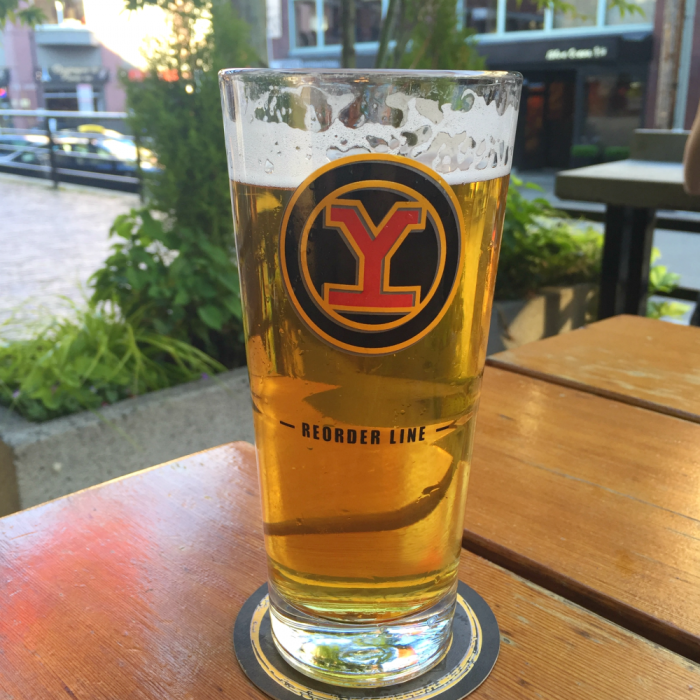 7. The Flying Pig  1168 Hamilton, Street Yaletown (also at Gastown and The Village)
This warm woodsy bistro prides itself on it's simple, seasonally inspired menu and using fresh local ingredients. The varied menu has something for everyone, the food is good vaue and portions are generous.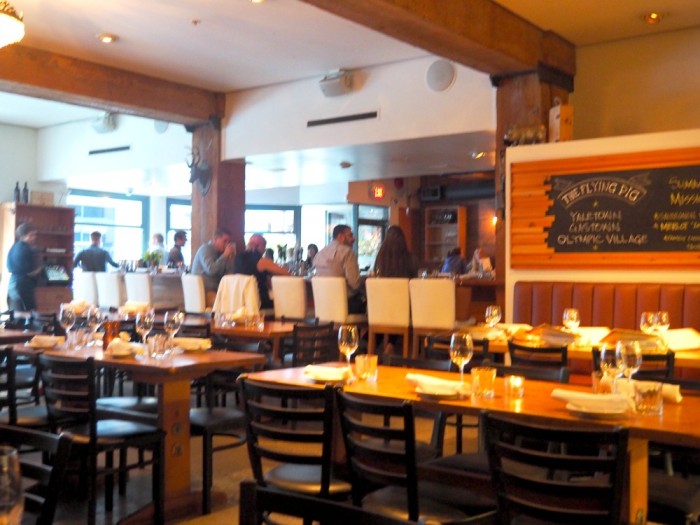 Service is always with a smile and do not leave town without trying the crispy brussel sprouts with lemon, parmesan and capers. Just sayin'! They only take reservations for brekkie and brunch so if you're coming for dinner, get in quick to secure your spot!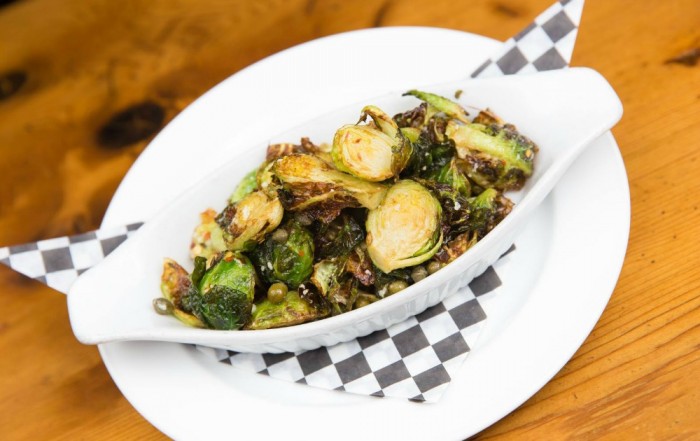 photo credit: Flying Pig, Yaletown
8. The Templeton 1087 Granville Street, Vancouver
This diner in the heart of Vancouver's Entertainment District is a retro classic, complete with booths and individual juke boxes on the table. They're so kitsch, no one seems to mind that they don't work!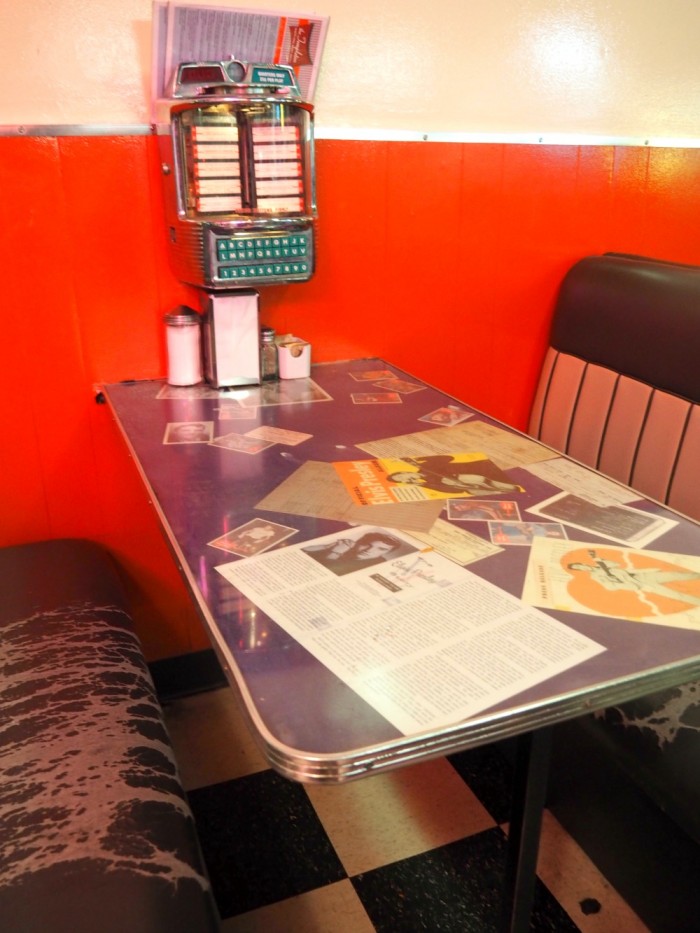 The Templeton is  famous for it's breakfasts  (which are served til 3pm) but it serves a winner dinner too. With a good choice of salads, sandwiches, small plates and burgers, you'll be spoilt for choice. It's nostalgic, organic, delicious and great value too!
9. Japadog  530 Robson Street and stands all over town
These gourmet hotdogs topped with a Japanese twist are a must try when in Vancouver. There's a number of carts around town and a sit down store too. There's an extensive menu with hot dogs ranging between $5 and $7 and toppings that include seaweed, Japanese mayo and teriyaki sauce. I always think the ugliest food tastes the best and that is definitely the case with the Japadog. Here's the Love Meat (home made meat sauce fused together with melted cheese) and the Yakisoba (noodles and arabiki sausage) – they sound so wrong but taste so right!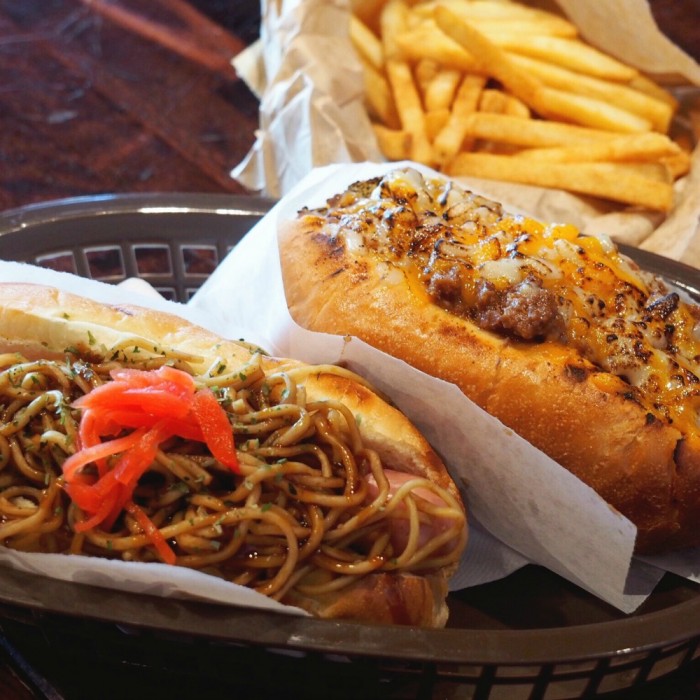 The shaker fries are highly addictive, the butter and shoyu version is the best seller and it's easy to taste why.
10. The Parlour  1011 Hamilton Street, Yaletown
This Yaletown restaurant serves up a great range of nibbles, share plates and pizzas at reasonable prices in stylish surrounds. The pizzas are the star of the show here with thin crusts and fresh toppings, but the buns are also very popular. If you like to pimp your pizza, there are heaps of add ons and half and half options and lots of veggie choices too.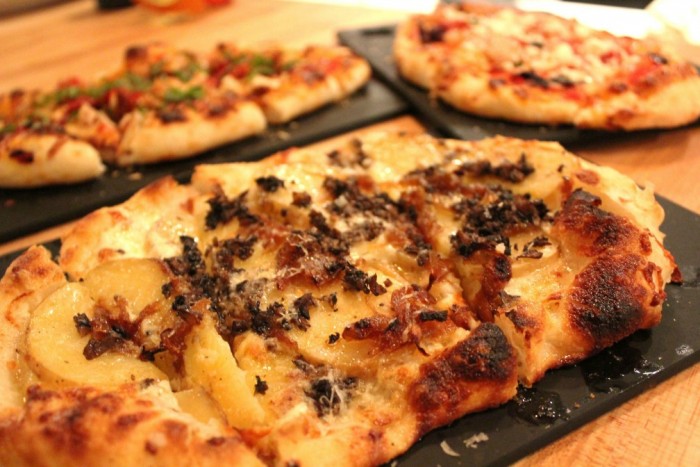 photo credit: The Parlour
There's a great vibe, great service and great food so of course, this place is popular, especially at weekends. However, you can make reservations for lunch or dinner so it's all good!
11. L'Abbatoir 217 Carrall Street, Gastown
Located in the heart of Gastown, L'Abbatoir puts the fine into dining. It's located on the site of Vancouver's first gaol, and in case you're wondering, it's name is just a nod to Gastown's colourful past.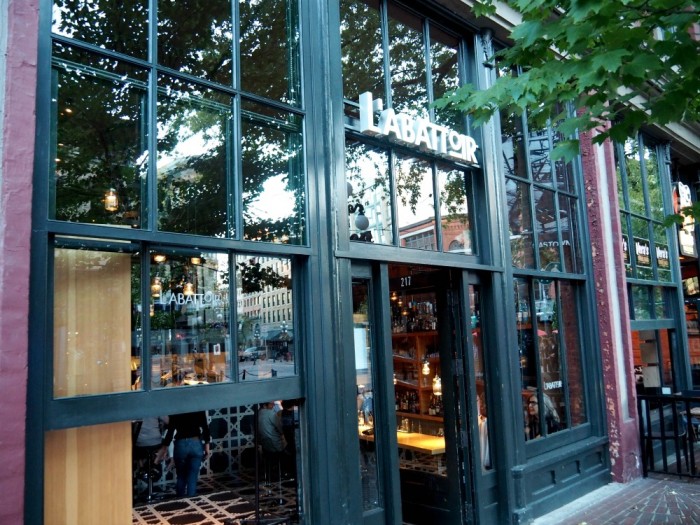 You'll find highly instagrammable North West fare with a touch of French, plus fine wines, great beers, original cocktails and gold star service. Happy Hour goes from 5.30-6.30 so grab yourself a seat at the bar and enjoy some half price appetizers, house red and white wines for $6, beer for $5 or the daily special cocktail for $7. Not to be missed!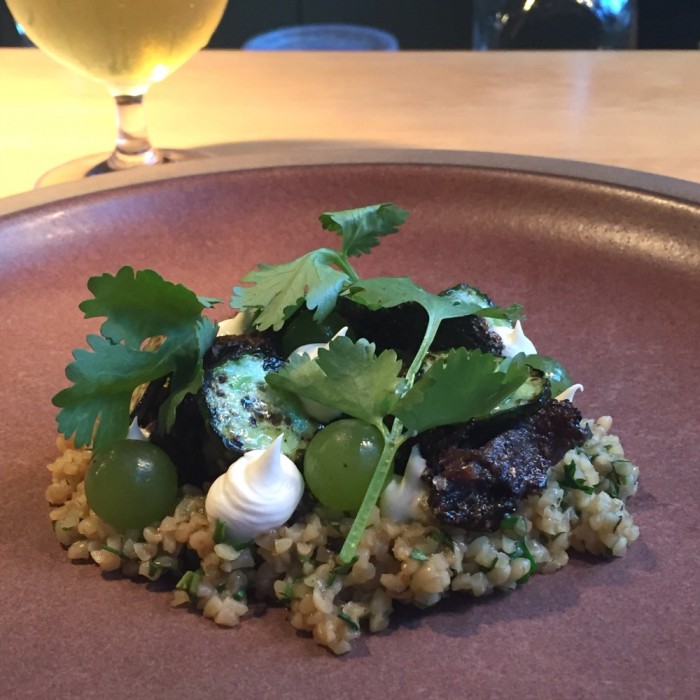 12. Six Acres 203 Carrall Street
You'll find this cosy gastropub in one of the oldest brick buildings in Vancouver and it's menu (which you'll find disguised as a book!) is as colourful as it's past. There's a wide range of beers, wines and cocktails, a delicious selection of share plates to tantalise your tastebuds and friendly service.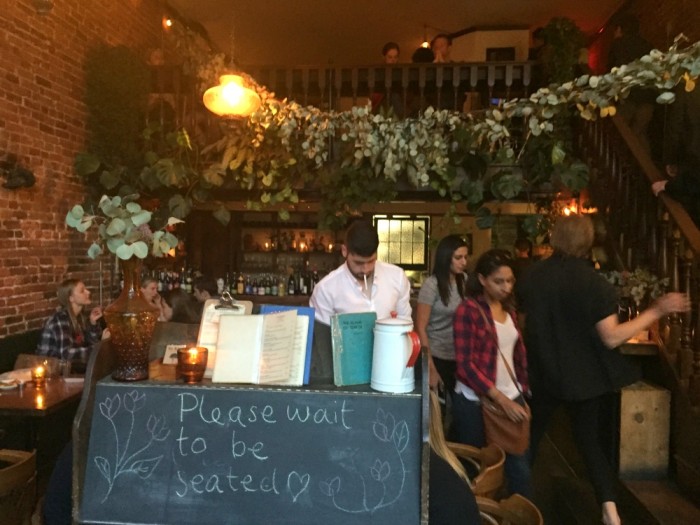 Inside is all dark wood, cosy pews and fairylights and the outside patio is just as charming. And if you want to get your happy on, happy hour goes from 11.30-6pm!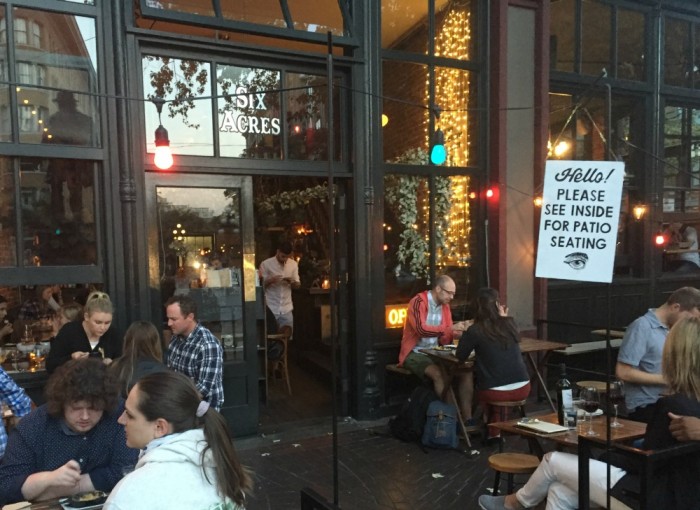 13. Chambar 568 Beatty Street
This chic exposed brick dining space is casual, classy and romantic all at the same time.  If you ask a Vancouverian for the most romantic and delicious meal in town, they'll likely tell you to book yourself in at Chambar. The Belgian inspired menu is relatively small but perfectly formed, the Moules and Frites are a must try. The standards of both food and the service are high as are the prices.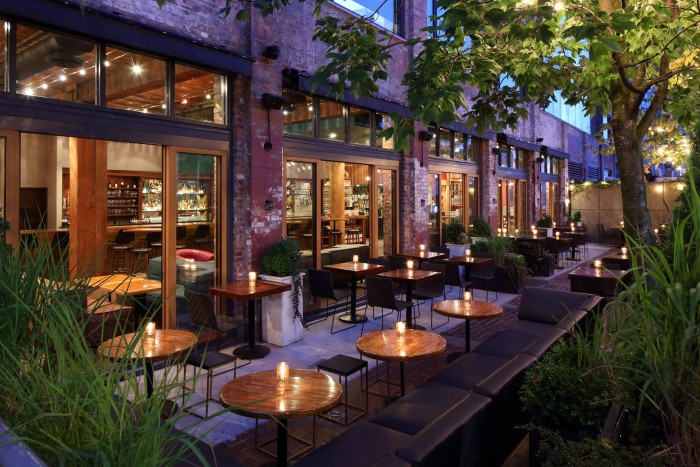 photo credit: Chambar
This place is open all day every day serving breakfast, brunch (at weekends) lunch, a limited afternoon menu and dinner so whatever time of day you drop by, you won't go hungry. There's an impressive drinks and cocktail list too, so rest assured you won't go thirsty either!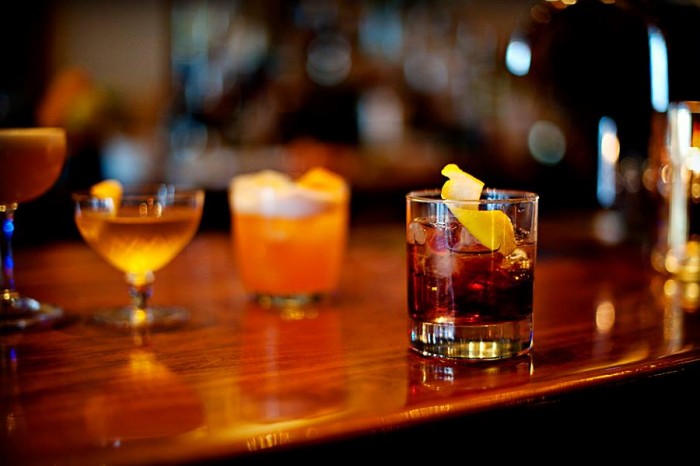 photo credit: Chambar
14. Cadeaux 172 Powell Street
My quest to find the perfect cinnamon bun bought me to Cadeaux, a delightful and delicious looking bakery on the edge of Gastown.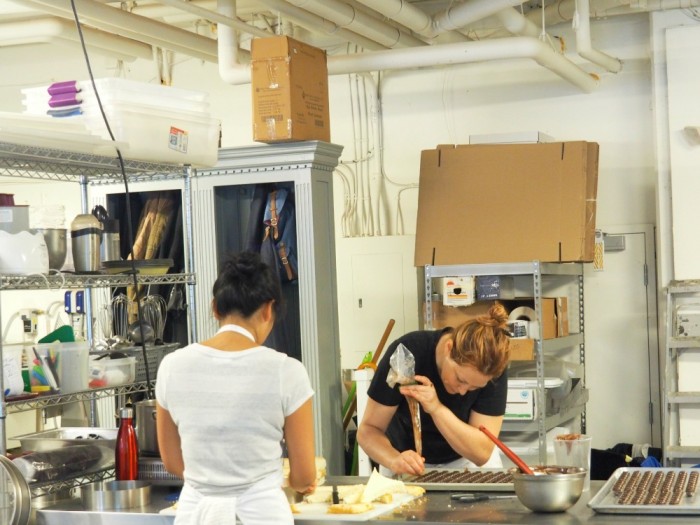 Here you'll find beautifully crafted baked goods including all butter croissants, rich chocolate brownies  tangy lemon meringues but I only had eyes for the Cinnamon Swirl. It's a bit more grown up than your common garden cinnamon bun because it's made with croissant dough, brown sugar and cinnamon and a very generous dollop of toffee sauce. The only problem is it just tastes too good!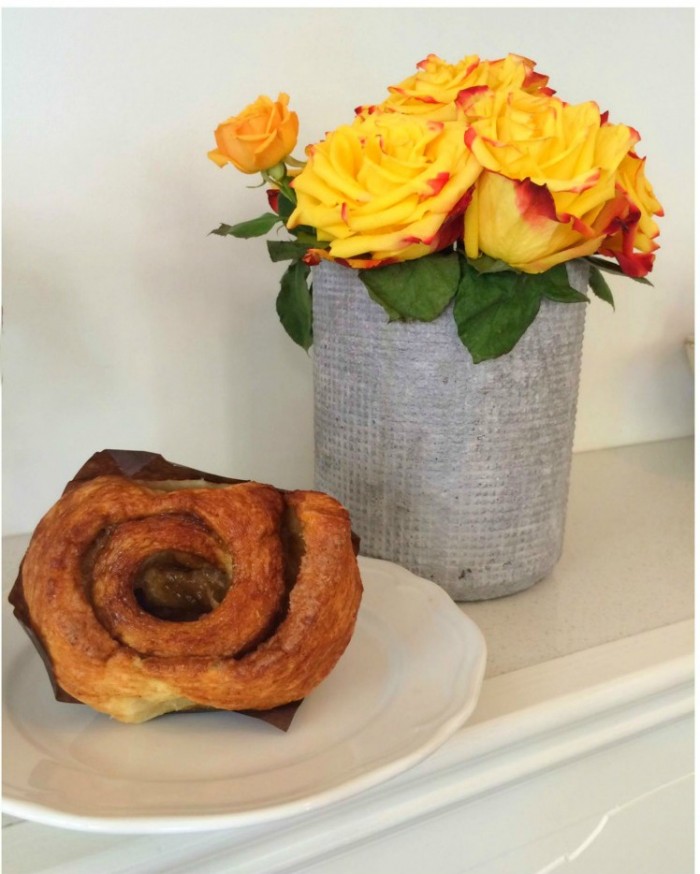 photo credit: Cadeaux Bakery
15. The Diamond 6 Powell Street
This bustling cocktail lounge has more old world charm and hipster beards than you can shake a stick at. The Diamond has a great vibe; think dimly lit, wood bar, exposed brick and candlelight. There's an extensive cocktail list and some of the friendliest service in Vancouver. If you can score a seat by the window for a bird's eye view of Gassy Jack!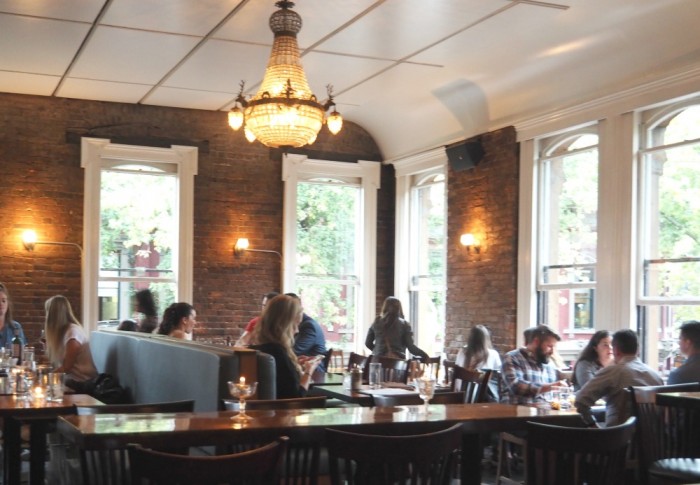 16. Alibi Room 157, Alexander Street
Located in a heritage building, next to the railway line on the edge of Gastown, the Alibi Room calls itself a modern tavern. With over 50 local and imported craft beers on tap, it's a tavern alright, but if beer is not your cheer, there's a tidy little wine and cocktail list too. It's a large industrial space, all steel and exposed brick with a relaxed and friendly atmosphere.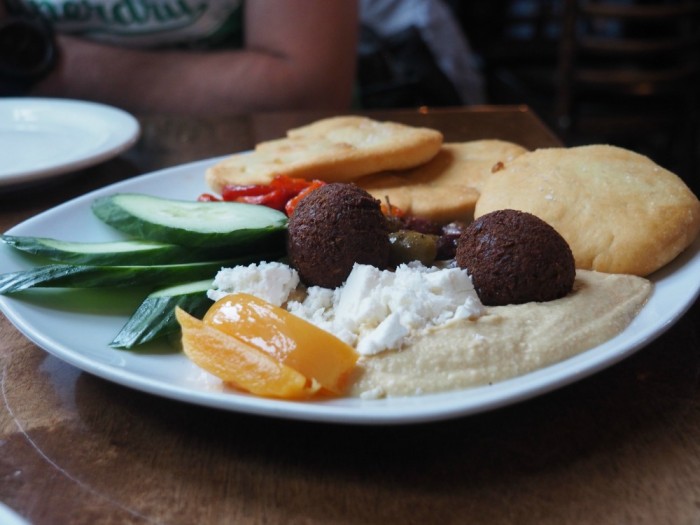 There's a huge food menu, that's reasonably priced and has something for everyone from share plates, like this mezze plate,  to sandwiches to salads. As you would expect, service is fab too. Great place for a bite and a beer!
17. Soft Peaks 25 Alexander Street
Mr Whippy eat your heart out! Once you've had Soft Peaks, soft serve will never be the same again! This handcrafted soft serve is made from local,organic milk and premium natural toppings, and believe me when I say you really can taste the difference.
There are three soft serve flavours organic milk, dark chocolate and twist and a range of syrup/topping combinations. I went for the North Pole Breakfast; signature twist topped with cornflakes, and your choice of syrup. Of course, I chose maple because Canada!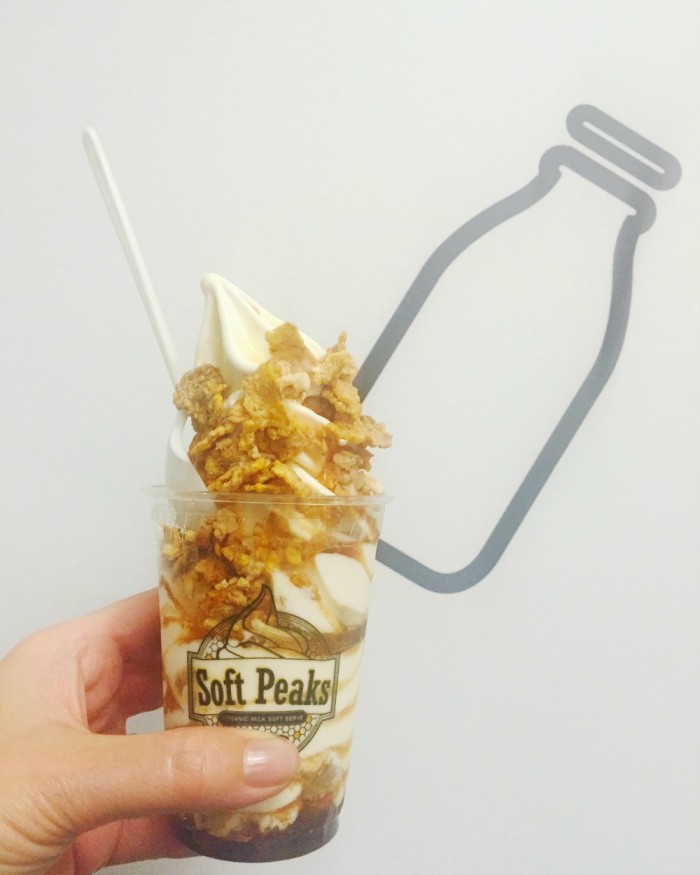 If soft serve isn't your thing, I strongly suggest you make it your thing, or try one of the ice milk bars (which you can also pimp up with syrups and toppings) or a milkshake.
Not only are all the ingredients locally sourced, but the cups, spoons and napkins are too. Not only are many of the latter compostable but Soft Peaks also donates partial proceeds from sales to the BC Children's Hospital Foundation. Giving never tasted so good!
18. Finch's Cafe 353 W Pender Street
This quaint little cafe is the ultimate in "granny chic" with it's old wooden tables, creaky wooden floors and more pre-loved knick knacks than you can shake a stick at. All the cool kids (and the not cool kids) flock here for the reasonably priced gourmet baguettes which are freshly made to order and tied with brown paper and string. Granny would approve.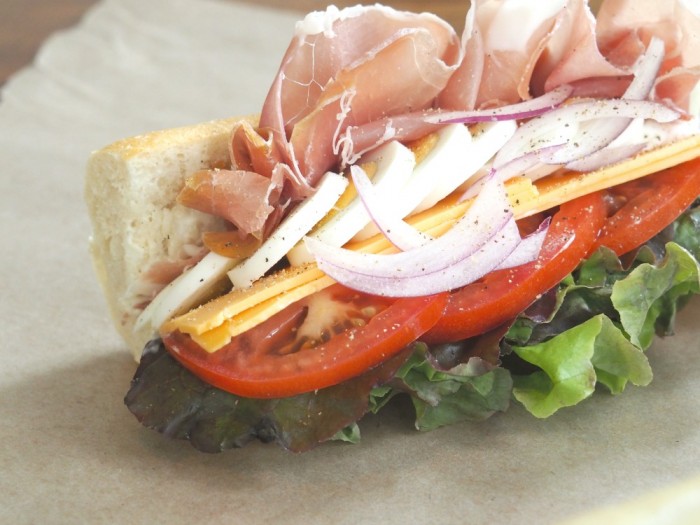 By the by, Finch's featured not once but twice in one of my all time favourite moveis 50:50. If it's good enough for Joseph Gordon Levitt, it's good enough for me!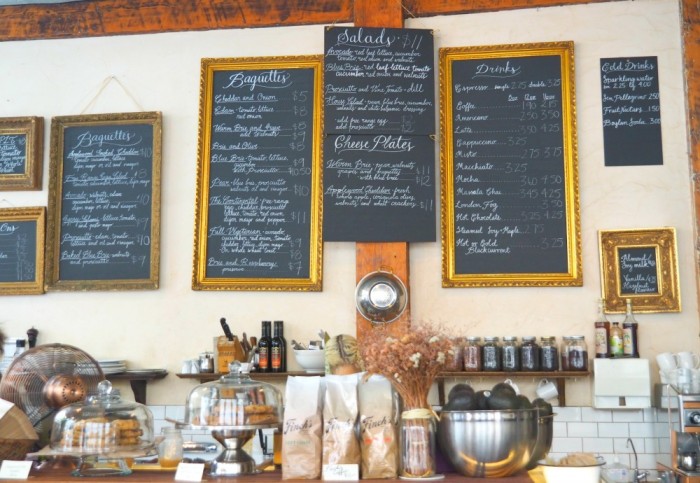 19. Tap and Barrel 8 Lonsdale Avenue, North Vancouver and other locations
This is one of three Tap and Barrels in and around Vancouver, brilliantly located on Lonsdale Quay. If you grab a seat out on the patio, you'll be able to enjoy the downtown and harbour views.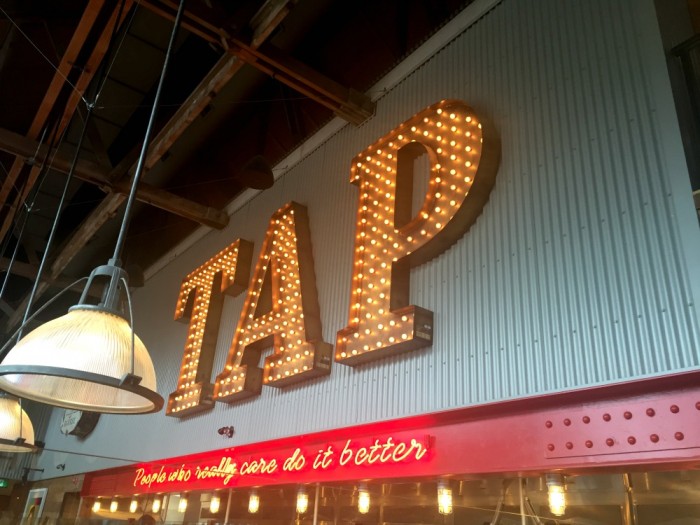 Inside is spacious and airy with cosy booths and heaps of TV screens, if that's your thing. There's an extensive beer list, there's wine on tap too and the menu is varied  with some really tasty options. We had a bit of everything with a burger, a pizza and this fresh and tasty veggie sandwich; multigrain bread packed with portobello mushroom, roasted beets, goat cheese, cucumber, lettuce, tomato, avo, sprouts and hummus too. Thumbs up!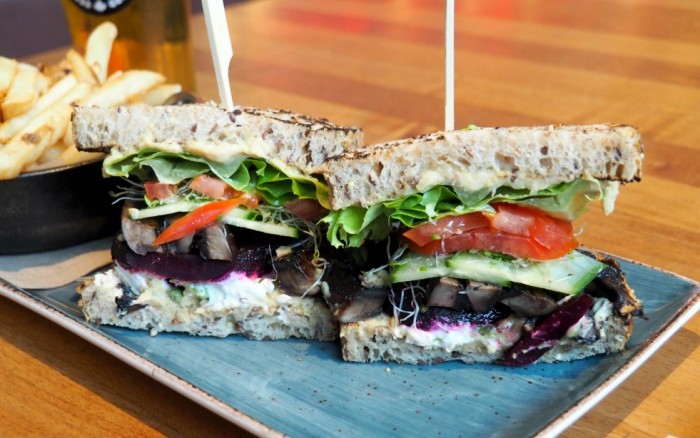 20. The Cactus Club 1136 Robson Street and other locations
We usually steer away from chain restaurants but we made an exception for the Cactus Club and we were not disappointed. This place is the ultimate all rounder! There's a neat  patio outside which is great for people watching and inside it's all dark leather and big screens.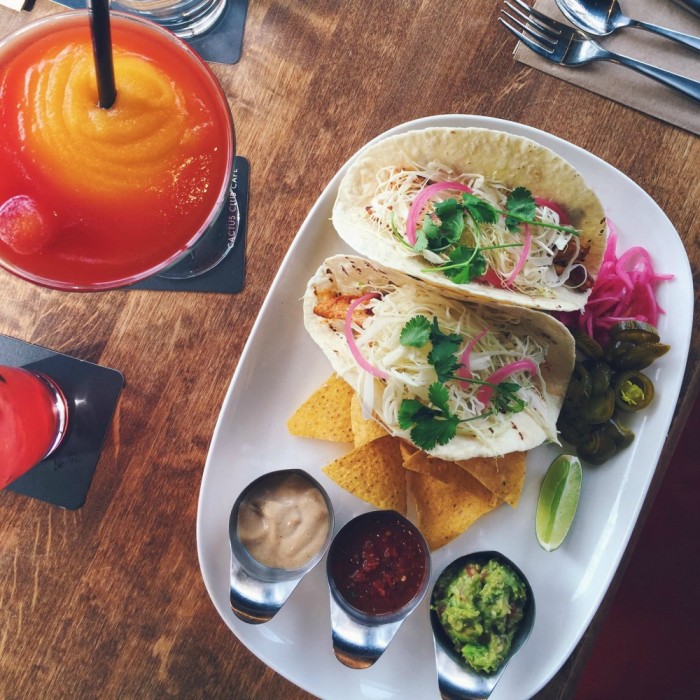 photo credit: Cactus Club
Service is very efficient and super friendly and the menu is jam packed with food and drink options. While not uber gourmet, the food here is generously served, freshly cooked and really rather delicious. Check out these fish tacos! So good!
When looking at prices, don't forget that 5% GST will be added to your final bill (unless it's already included) and remember that gratuities are rarely included in Canadian restaurants. It's customary to tip between 15-20%. Although tipping isn't mandatory, it's expected because like the US, restaurant staff receive a low wage and rely on the tips to survive.
Have you been to Vancouver? Have you got anything to add to the list? Which of these tickles your fancy?
All food, drinks, ice creams and baked goods were thoroughly enjoyed and independently paid for.
Linking up with Kylie for IBOT and  Van, Marcella, Lauren and Isabel for Wanderful Wednesday.