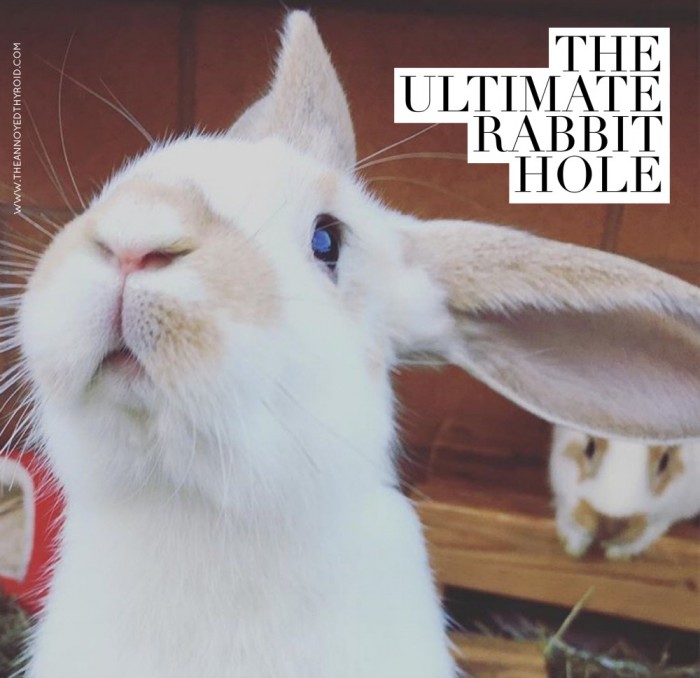 Hello friends and welcome to the rabbit hole. Today is twice as nice because not only is it Saturday but it's National Doughnut Day which is hands down one of my favourite food days of the year! I ate so many donuts on holiday that I made a solemn vow not to eat another one until April 2017 but I might have to break my self-imposed donut fast for these Popping Candy Donuts,  these adorable Animal Donuts or these delicious sounding Pancake Donuts where two of my favourite foods come together in one recipe! Yum!
Now, I don't know about where you are but the weather is warming up really rather nicely here. Warm weather is good, warm white wine is not. If like me, you love a good wine hack, check out how to chill your wine before the cheese plate is ready.
If you fancy a bit of reflection and want to get all deep and meaningful with yo'self, then check out these 10 questions to ask yourself. What a beautiful practice!
Well, it's been a horrible couple of weeks of news. My heart has been so heavy and I've been scouring the interwebs looking for something to lighten the load. I think I found it, these 10 stories prove there's still hope for humanity and are sure to warm the cockles of your heart.
Keeping with the theme of good news, because there is no such thing as too much, check out these 6 acts of kindness that prove these celebrities have a heart of gold. Here's to more stories like this, if we can't find them on the interwebs, we can make them, because together we really can make a difference.
Have you heard of the Share the Dignity campaign?  This campaign shares the love, the dignity and some practical gifts to women experiencing homelessness or finding themselves in a domestic violence refuge this Christmas. The target this year is 50,000 gifts to women who really need them. I've said it before, and I'll say it again, together we can make a difference.
I know I've already mentioned the C word (AKA Christmas.) Of course, now that it's November, I think it's totally legit to start getting excited about Christmas. 25 days until I put up the Christmas tree. Squee! If you want to get one step ahead of the game, be organised and Christmas like a boss, these free Christmas printables will see you right.
And seeing as we're talking about Christmas, let's take things one step further and think 2017, specifically diaries for 2017. Have you got yours yet? If not, hold up and don't do anything until you've checked out the best diaries for 2017. I want them ALL! I think it will take me a whole year to narrow down my choice to just one!
I can't leave you without a poochy piece so here are 15+ dog posts on Tumblr that are impossible to get through without smiling. Whichever way you look at them, your mouth is just going to curl up at the sides, I promise!
What's on your weekend agenda? I'm on an excursion with my photography class, then we're catching up with friends and I'm hoping there will be some runs and some sun with a side of donuts, of course. And you? Whatever you're up to this weekend, I hope it makes your heart sing!
So tell me are you on Team Donut too? Do you have any wine hacks? Are you counting down to Christmas? Have you got a story with a happy ending? Will you join me in sharing the dignity? Tell me all the things!
Every Saturday morning, we will open up the rabbit hole link up for bloggers to add their link list posts or even just their favourite post (if you are not of the link list kind) for the week. Please link only one post. This makes it fair for everyone and allows more posts to be read. Talking of reading, do try and pop along to say howdee to some of  the other lovely linkers. Link up here, over at Calm to Conniption or The Geeky Shopaholic. It doesn't matter where you add your link because it will appear on all three blogs, as if by magic!  The link up will stay open until midnight the following Monday.
Loading InLinkz ...