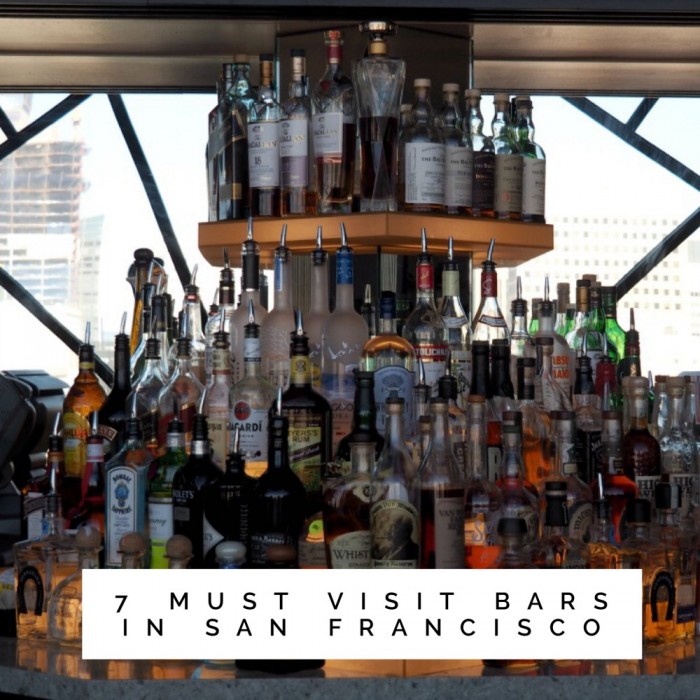 When I'm on my home turf, I have a penchant for small (AKA hidden) bars and bars with a view. The higher the bar, the more I like it, which is really strange considering how much I hate heights. If you too like a small/high bar combo, and share my love of fine wine, craft beer and a good cocktails, San Fran is going to more than deliver.
Top of the Mark Intercontinental Mark Hopkins, 999 California Street
This isn't the coolest bar in town but it does have some of the best views. Take a perch here on the 19th floor and enjoy some spectacular 360 degree views of the whole city.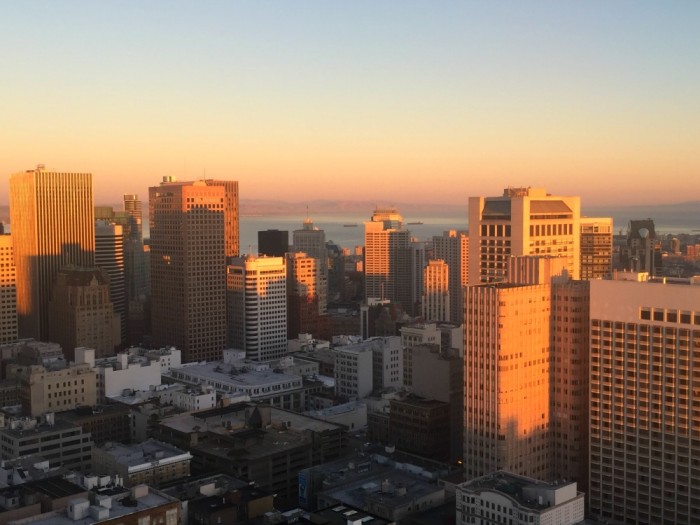 Of course, the view here comes at a premium and that's reflected in the prices. The decor is a bit dated, but it hardly matters as you'll be way too busy checking out the view. This place is always busy so there's always a wait, but the earlier you arrive the better the chance you have of securing your spot.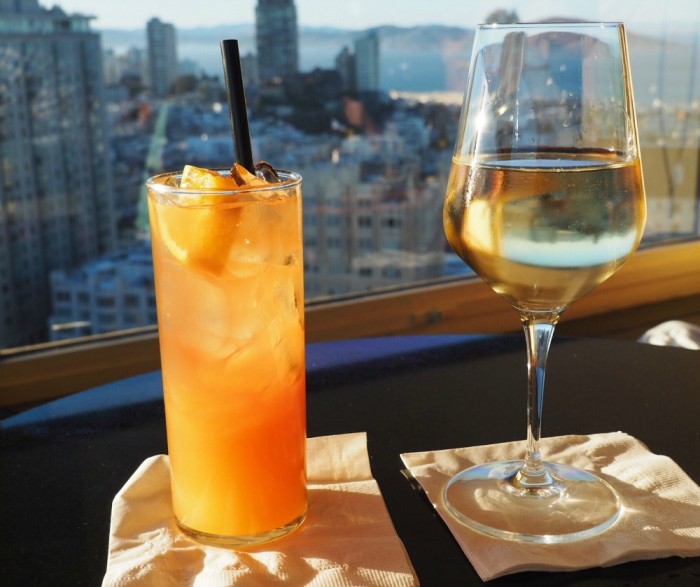 Tonga Room Fairmont Hotel, 950 Mason Street
My mum lived in San Francisco for a while in the olden days and worked at the Fairmont while she was in town, so even though my budget doesn't stretch to a stay at the Fairmont, I always like to follow in mum's footsteps and splash some cash at the Tonga Room.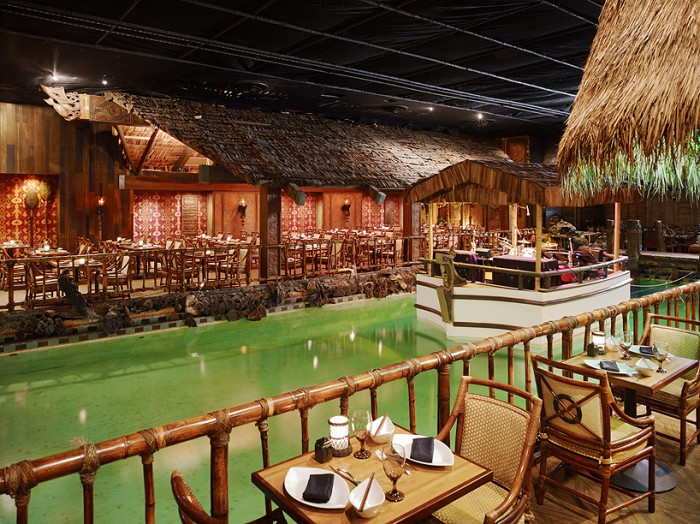 photo credit: Tonga Room and Hurricane Bar
If you want a taste of island life during your stay in the city, the Tonga Room is the place to go. It's the ultimate Tiki Palace, featuring a 75m swimming pool turned lagoon in the middle and half hourly tropical rainstorms, complete with thunder and lightning. Unfortunately, drinks are not island prices and there's a cover charge for entertainment, but it's totally worth popping in for a drink just to say you've been. Just make sure you stay long enough to savour the storm and enjoy a couple of cocktails, kay?!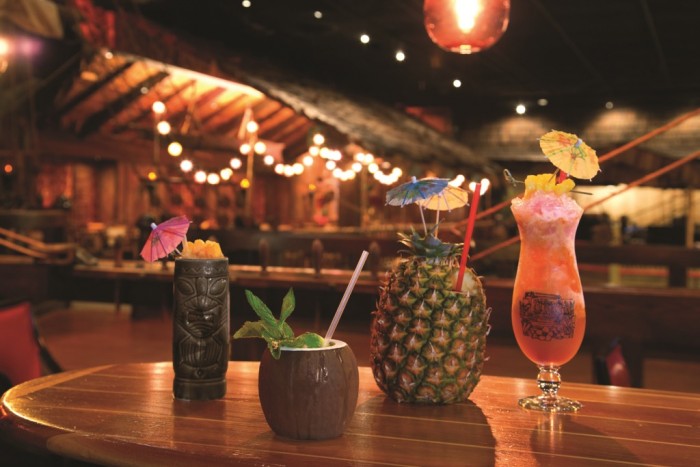 photo credit: Tonga Room and Hurricane Bar
Cityscape Bar and  Lounge Hilton San Francisco Union Square, 333 O'Farrell Street
This upscale cocktail lounge is sleek, modern with a chilled out vibe but what really sets this place apart is the floor to ceiling windows and 360 degree view of the city.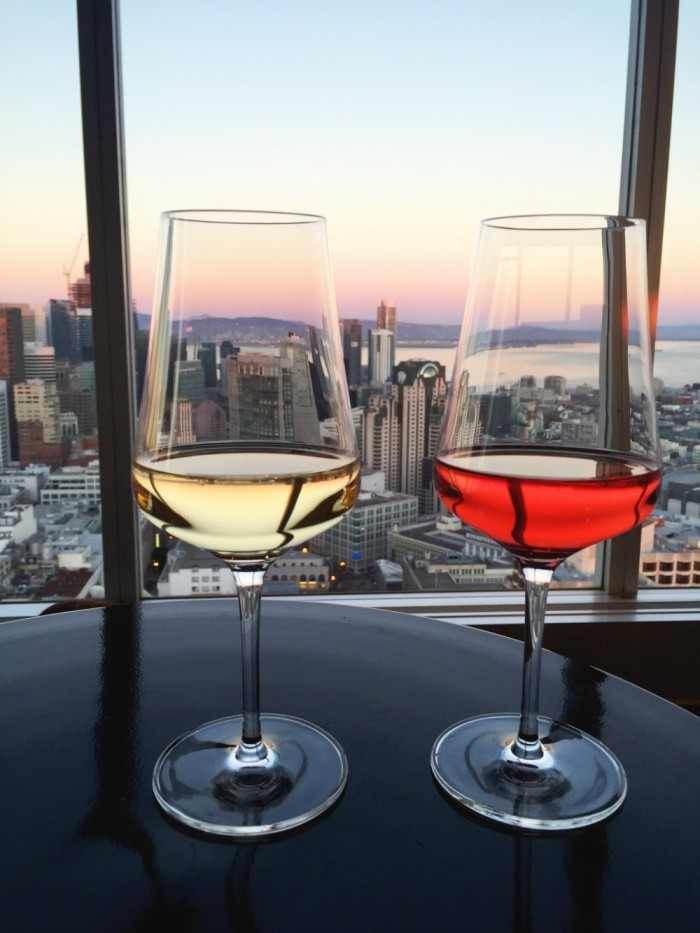 Located on the 46th floor of one of the tallest buildings in the city, this must be San Fran's best kept secret – you won't struggle to score a seat.  The service is top notch, the drinks are good and there's not a bad seat in the house. What's not to love?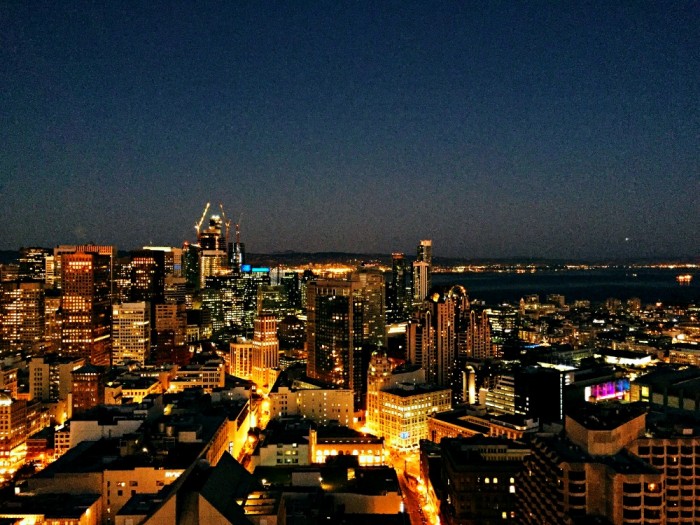 The View Marriott Marquis, 780 Mission Street
You'll love the outsize arched windows showcasing the breathtaking city views from this upmarket bar on the 39th floor.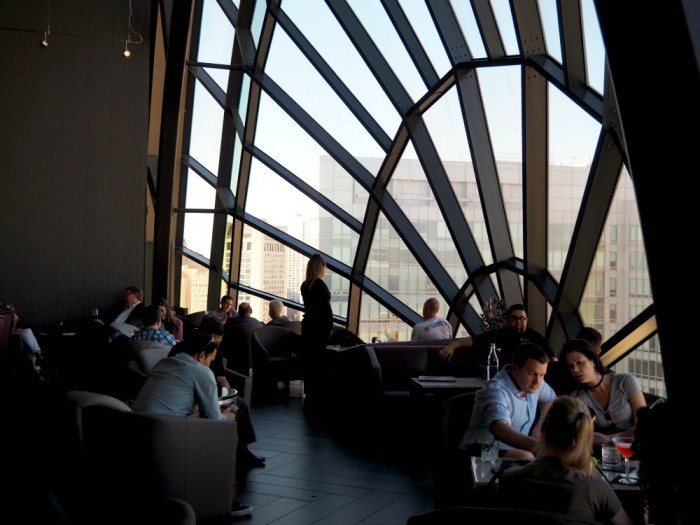 The drinks aren't cheap, but they're not expensive enough to take your breath away either. The View opens at 4pm and fills up fast, so be sure to get in early for a window seat, or get lucky. The views are just priceless!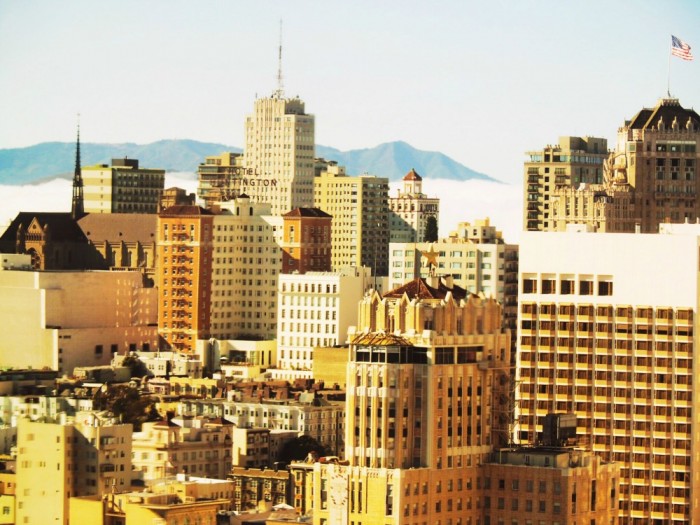 If you want to hang out with the cool kids and get into the speakeasy Bourbon and Branch, you'll have to be one step ahead and book in advance. If you're not organised and not booked in, do not fear, the library is here. You don't need a reservation but you do need the password to enter. Take a step in to the library and a step back in time to the days of prohibition. Inside you'll  find wall to wall books, liquor barrels  as tables and a well stocked bar with  cocktails that are all class.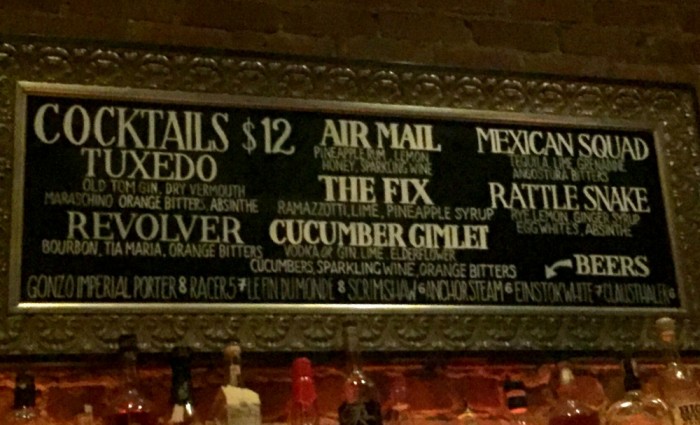 If you're lucky the bartender might mix you up his latest "work in progress." It might not have a name yet, but you can rest assured it's going to to hit the spot. The Library is open every night from 6pm-2am so you won't go thirsty – whether it be for drinks or knowledge.
Local Edition 691 Market Street
One of my instagram friends (hello, Anna!) recommended this underground 50's style cocktail lounge  which you'll find in the basement of the Hearst Building. The old typewriters and newspaper clippings are a nod to the past and the newspaper business of the 50's and 60's.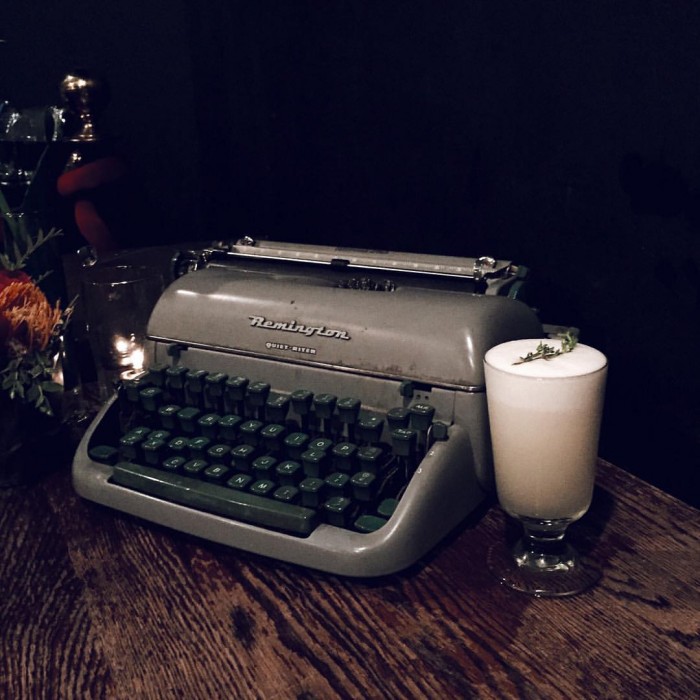 photo credit: Local Edition
As vintage as the typewriters might be, the space is big and modern, with a clever contrast of the old and new. You can book ahead and reserve a table or just rock up and try your luck for a high table at the bar.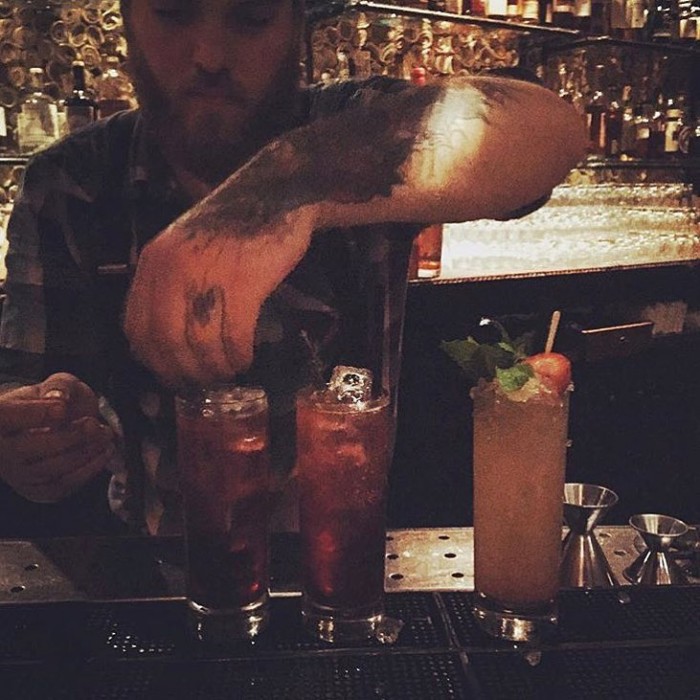 photo credit: Local Edition
Tradition  441 Jones Street
This speakeasy is as hip as it is chilled.  If you reserve ahead, you can snag one of the cosy reservation only snugs, or you can just turn up and grab a seat at the bar. The bar staff here know their craft and the cocktails are not to be missed.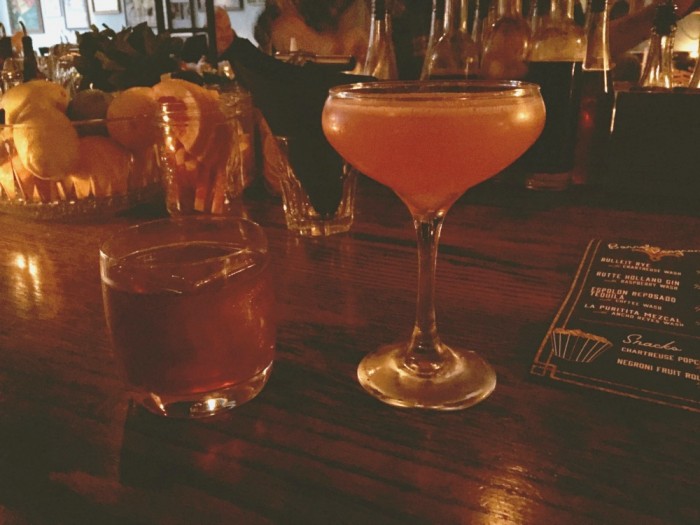 It should be noted that many small bars will usually ask for ID, whether or not you are obviously over 21. Them's just the rules. No ID, no entry. It's not a problem in hotel bars, but it's worth carrying your proof of age to avoid disappointment.
So tell me, what's your favourite kind of drinking establishment? Do you like your bars high, low, big or small or do you just love them all? What's your order at the bar? Beer, wine, cocktails or something much softer?  Have you got any San Fran bars that I must add to the list? 
All of these bars serve food in varying degrees but I can't vouch for it because we didn't eat any. All calories consumed were strictly in liquid form.
Also, this post is not sponsored in any way. All drinks were thoroughly enjoyed and independently paid for.
Linking up with Kylie for IBOT and  Van, Marcella, Lauren and Isabel for Wanderful Wednesday.