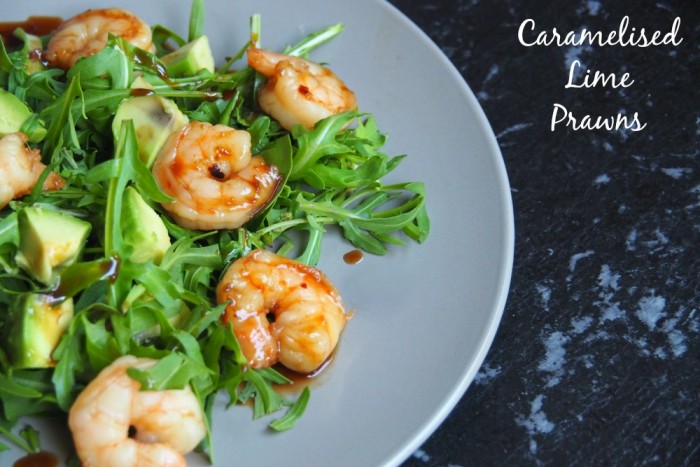 Serves 2 (easily doubled)
Just like the Caramelised Lime Fish, this is one of those dishes that ticks all the boxes, it's quick, it's easy and it's full of flavour. It's perfect for a light lunch or a delicious dinner and it's as fresh as it is flavoursome.
It's lovely and light, just perfect for summer and best of all, you can have it from wok to table in just under 10 minutes! What's not to love?
Ingredients
250g medium green prawns, peeled, deveined
1 teaspoon vegetable oil
2 tablespoons lime juice
3 tablespoons brown sugar
1 teaspoon fish sauce
1 tablespoon soy sauce
1/2 teaspoon chilli flakes
100g rocket leaves
1 avocado, chopped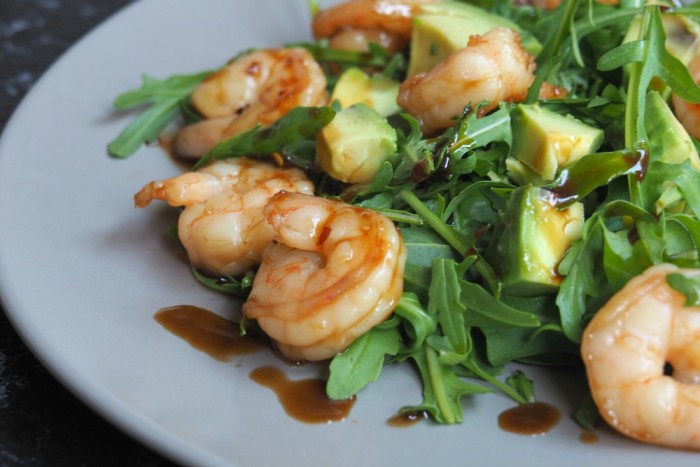 How to
Mix the  lime juice, sugar, fish sauce, soy and chilli in a small bowl.
Heat a non-stick  frying pan or wok over high heat. Add the prawns and cook, turning occasionally, for about 5 minutes or until prawns curl and change colour. Remove and place in a heatproof bowl.
Add the mixed sauces to the pan. Cook for 1 minute until the sugar dissolves and then add the prawns and stir for 2 minutes until the sauce has reduced and is sticky and the prawns are caramelised.
To serve, place rocket and chopped avocado on plates and top with the prawns. Spoon over the pan sauce and serve.