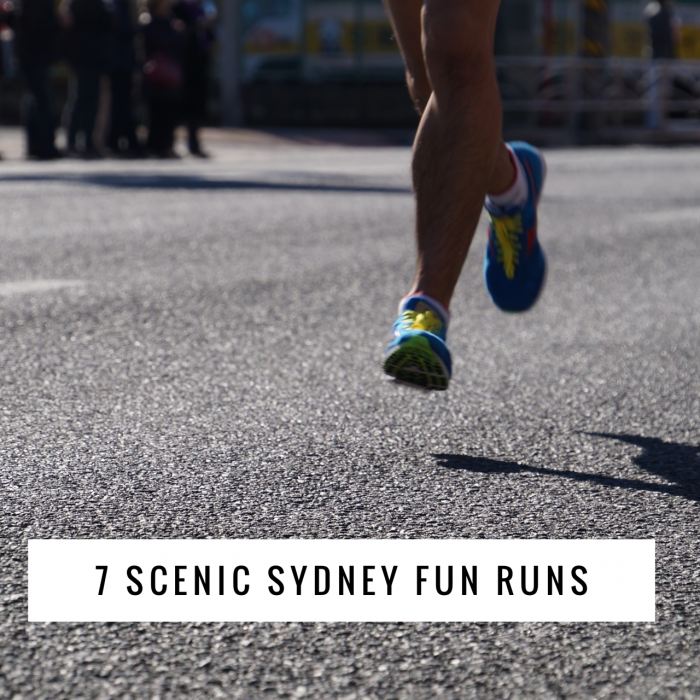 Hello. My name is Sam and I'm addicted to fun runs. It wasn't always this way. Once upon a time, I could barely run for a bus, let alone kilometres in plural. Then in 2010 I entered my first fun run, and once I started I just couldn't stop.
In Sydney we are totally spoilt for choice with a range of brilliantly organised, super fun events with courses so scenic, they will literally take your breath away. Whether coastal landscape, beautiful beaches, cityscapes or Sydney icons are your bag, I've got a run with a view to suit you.
With so many events to choose from, it can be hard yakka to know which events to enter. If you're wondering how and why these seven runs made the cut, it's because I've tried and tested each and every one of these events and loved them all. That's why they're all a regular feature on my annual running calendar.
Out of towners can join in the fun too, adding a fun run into your itinerary can turn your vacation into a run-cation. Can you think of a better excuse for a weekend getaway? Because I can't!
It doesn't matter if  you're fast or you're slow, you just have to go. Whether you go it alone, with friends, or take the whole family, I promise you in these events, there will be value added fun in your run.
The Sydney Morning Herald Sun Run Northern Beaches
Held in the first weekend of February, this event is super popular, really friendly, has a great vibe and views totally worth running for.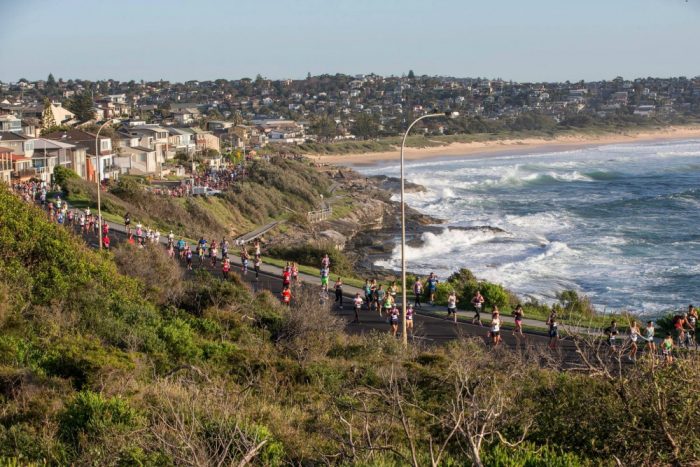 photo credit Sun Run Cole and Classic
Whether you choose the  7km or 10km course, you're going to get a cracking view of the best of Sydney's Northern Beaches. The run starts at Dee Why and finishes at Manly where an (optional) dip in the ocean is the ultimate cool down.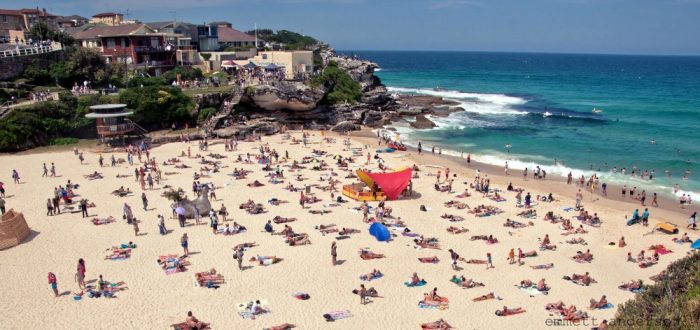 photo credit Sun Run Cole and Classic
If you like an ocean chaser with your run, you can join in the fun with one of Australia's biggest ocean swims, the Cole Classic which is held the following day.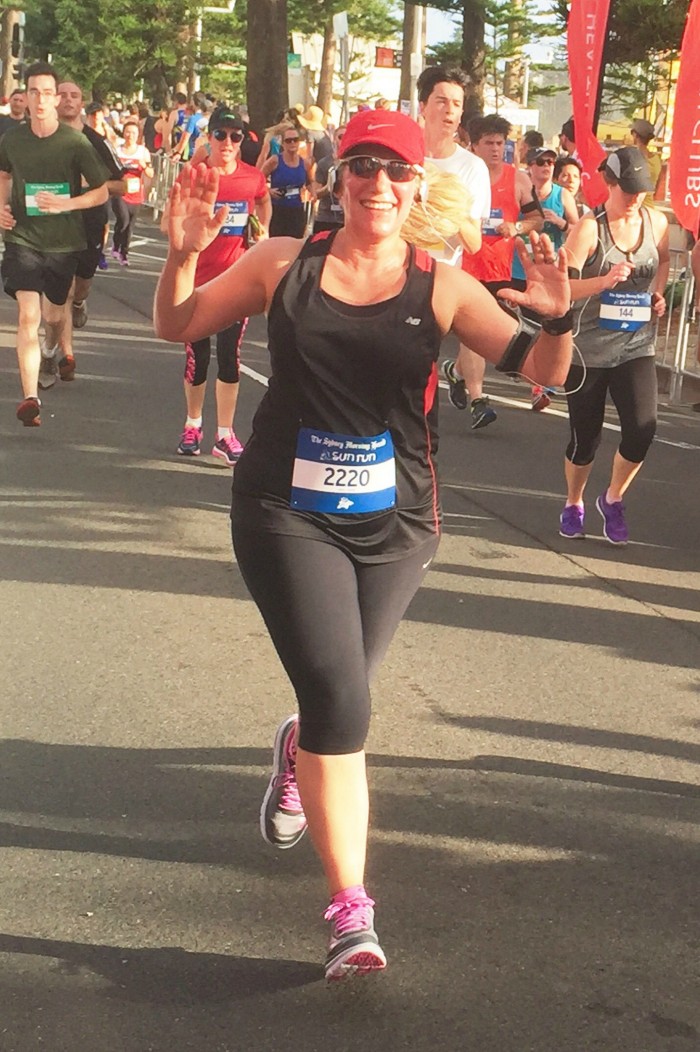 The Mother's Day Classic The Domain and other locations
As you can guess from it's name, this annual event is held on Mother's Day every year. This event really does put the fun in to run and 100% of the money raised goes direct to the National Breast Cancer Foundation. If that's not a win, win, then I don't know what is.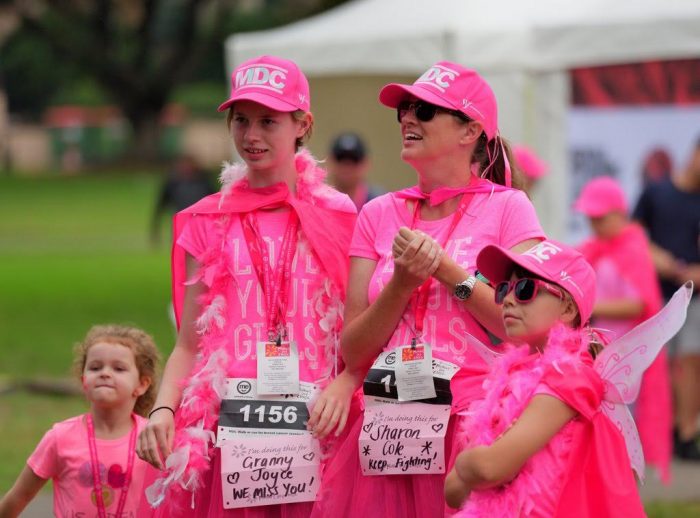 photo credit  Huyen Dang
The Sydney course is a cracker,  weaving it's way through the heart of the city down to Mrs Macquarie's chair for some breathtaking harbour views. The Mother's Day Classic is held in all capital cities and major metropolitan and regional locations across Australia so if Sydney is a stretch, there's sure to be an event near you. You can find your nearest event here.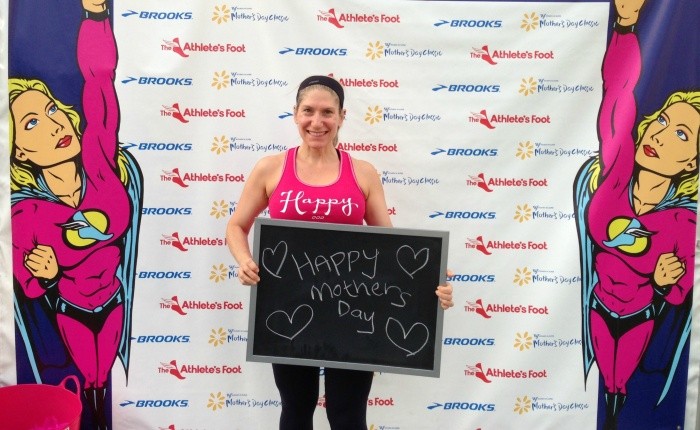 This event covers all the bases with a 4k walk, a 4k run, an 8k walk and an 8k run, to choose from you'll be spoilt for choice. There's a plethora of entertainment too, with warm up aerobics, roving entertainers, food vendors, entertainment and even a kids area complete with face painting and bouncy castle.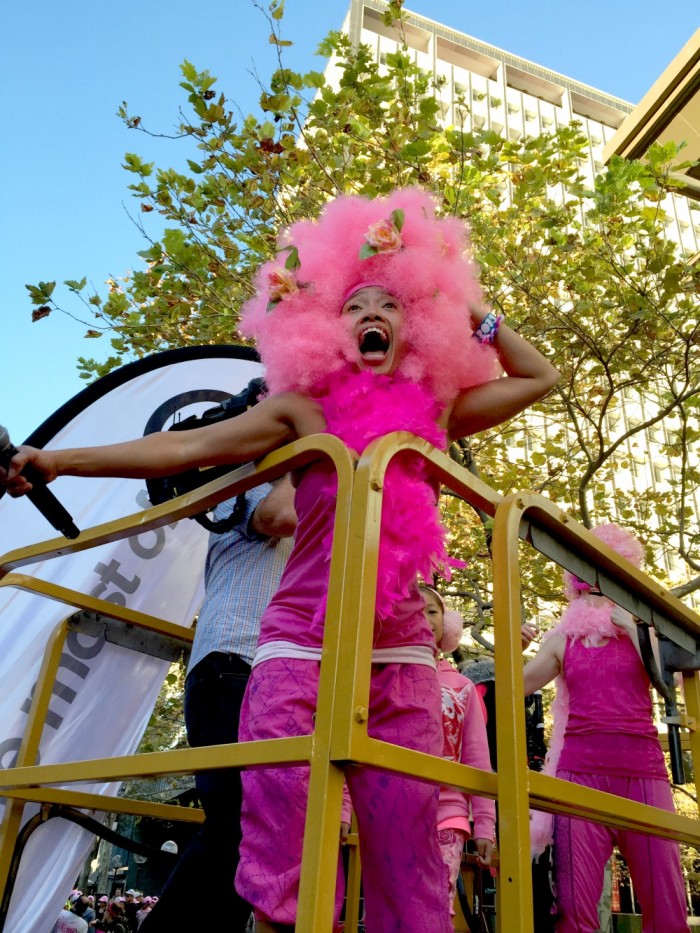 The Mother's Day Classic is a great opportunity to do something active and fun while remembering those affected by breast cancer. Just do it!
Neuroblastoma Run 2 Cure Royal Botanic Gardens, Sydney
Now in it's fourth year, this family friendly event raises awareness of, and funds for, neuroblastoma childhood cancer research. The event has now raised over $430 000 for the Children's Cancer Institute and Cancer Council NSW for designated neuroblastoma research projects. It's a great reason to lace up your running shoes!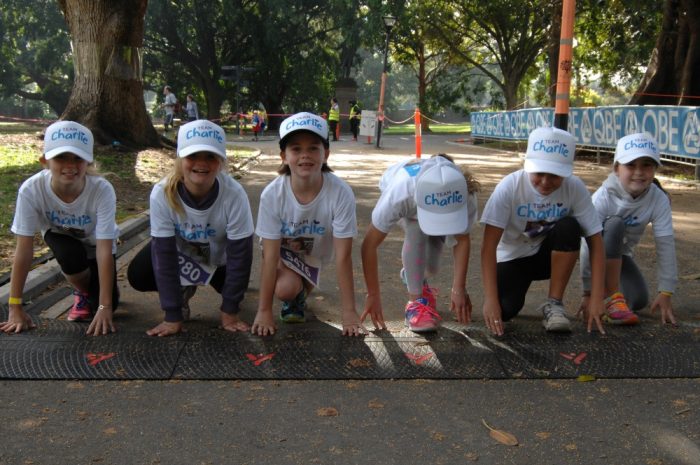 photo credit Run2Cure Neuroblastoma
The event is held in June and there are 3 timed fun runs on offer – the 10km, the 5km and the 3km but the jewel in this event's crown is the Little Heroes Walk which is a walk for children by children. The 1km walk around the Domain is  for children under 5 and their parents and children are actively encouraged to dress up as, you guessed it, superheroes!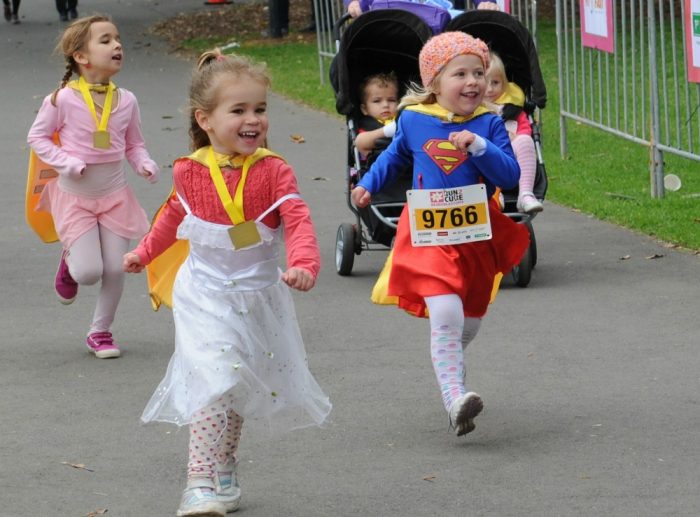 photo credit Run2Cure Neuroblastoma
The three timed runs start in the Domain and the courses weave right around Mrs.Macquarie's Chair providing some amazing views of Sydney Harbour. It's not just a run for a purpose, it's a run with a view.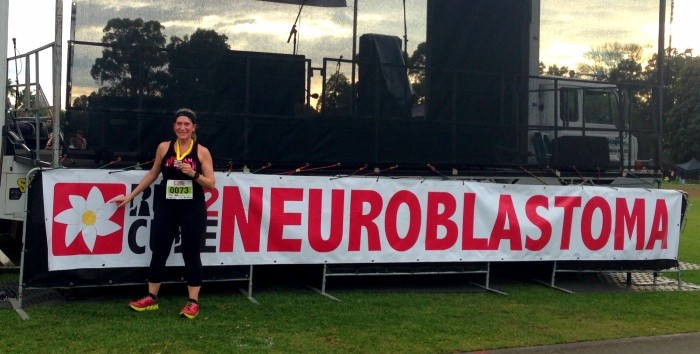 Compared to some of the other more established events in the running calendar, being relatively new Run2Cure has a really intimate feel and whether you're walking, running or just cheering on from the sidelines, it's a super fun morning out for the whole family.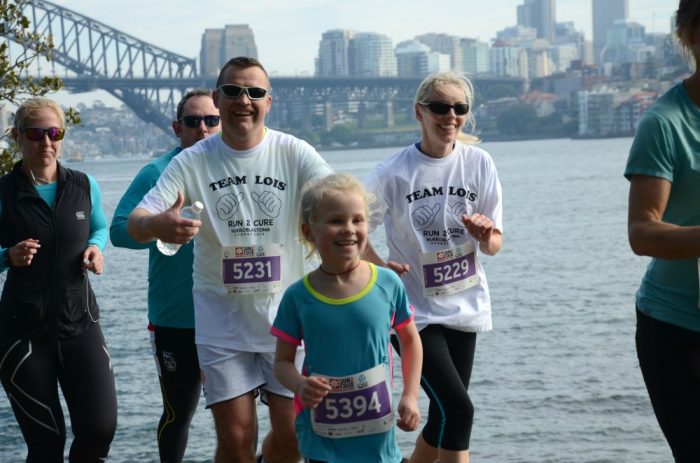 Pub2Pub Charity Run and Festival Northern Beaches
Celebrating 25 years this year, this wonderful community event raises funds for local charities and service organisations. The run starts at Dee Why Surf Club and finishes at  Newport beach. There's an 800m sand start  which is always a lot of fun and also a bit of a challenge.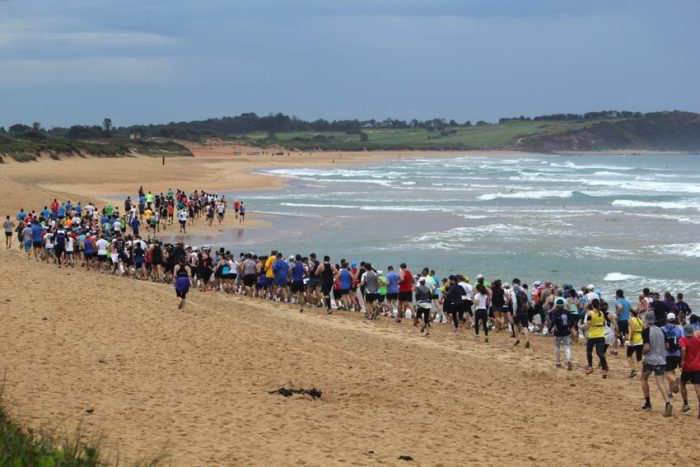 photo credit Pub2Pub
The course winds around the back streets along the magnificent Northern beaches and showcases the spectacular coastal scenery.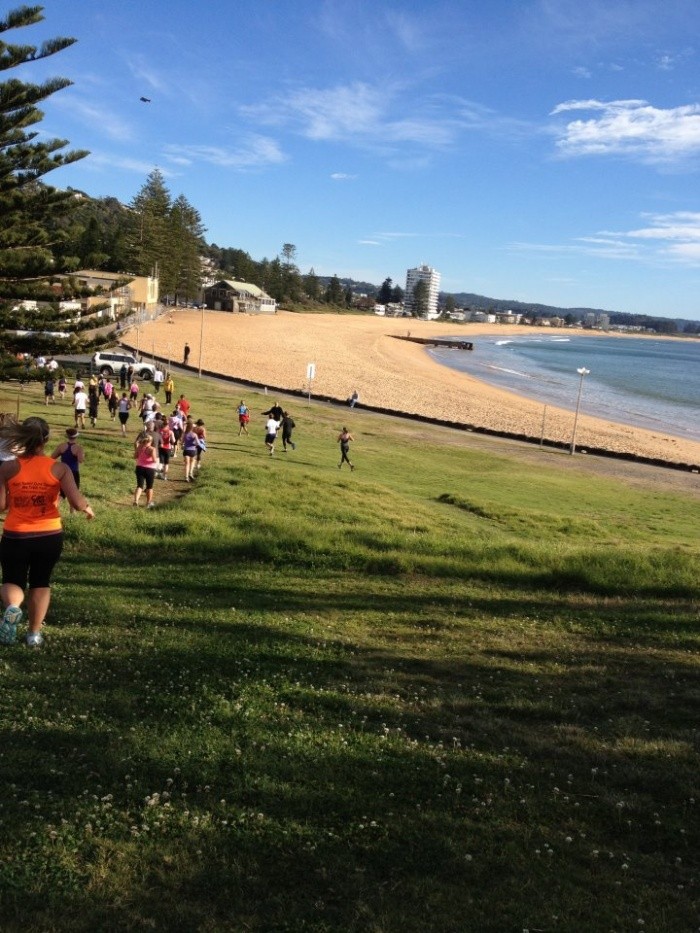 The event finishes at Newport Beach where there's a full on festival with free live music, food stalls, rides and much more. With a 3km, 6km and 13km event, fun for all the family is pretty much guaranteed.
The Sydney Harbour 10k Sydney Harbour
There's a lot to love about this event, not least that it takes place in early July and this year on my birthday! Squee! There's a 5k and a 10k and as it's name suggests,  the course is as scenic as it is flat which makes running a personal best totally within reach. One thing is for sure, this is one of the best looking fun runs in town!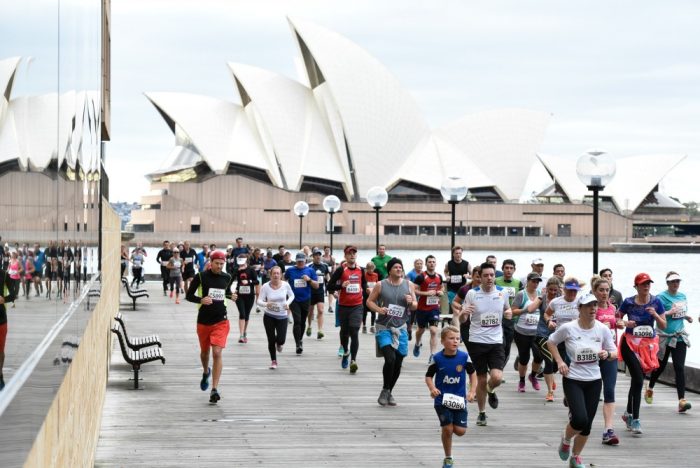 photo credit Sydney Harbour 10k
Sutherland 2 Surf  The Shire
Held every July, the Sutherland 2 Surf (S2S) is an 11km fun run from Sutherland to Wanda Surf Club in the Shire. The S2S is organised and run by the Wanda Surf Club and is their major fundraising event so it's good to know that you're splashing your cash for a good cause.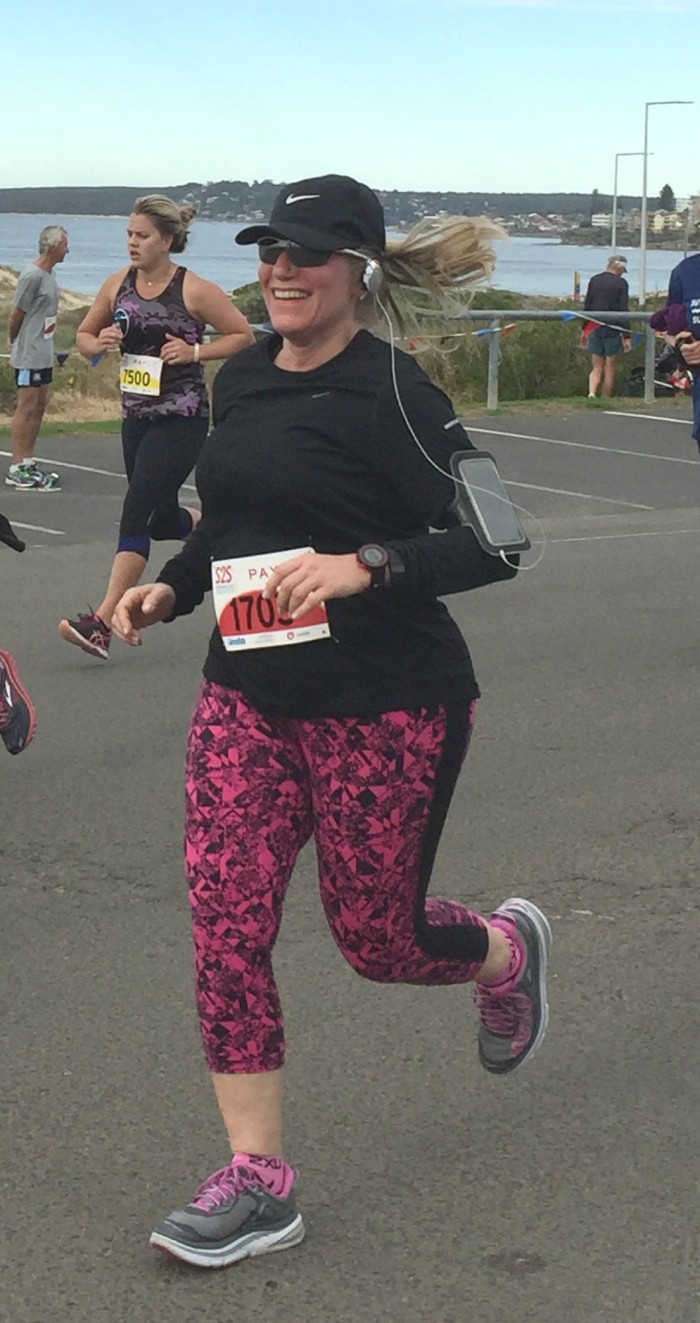 Now in it's 45th year, over 8,000 people of all shapes, ages and sizes come together for this fun community event, and that's community with a capital C. This event is brilliantly organised and there's a really friendly atmosphere.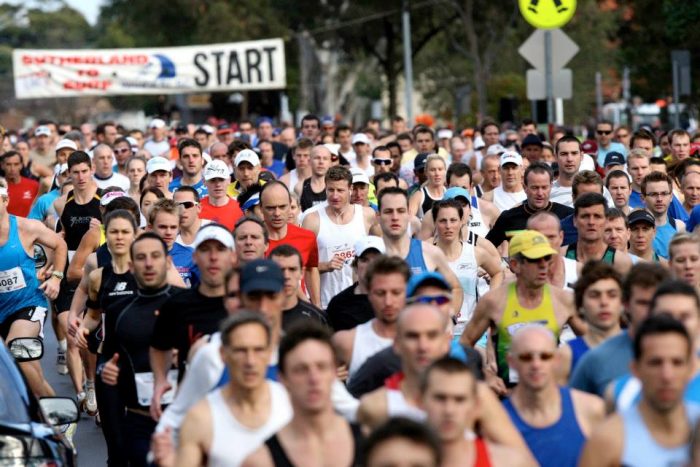 photo credit Sutherland 2 Surf
There's only one distance on offer at the S2S but there's an option to enter either as a walker or a runner. The course itself runs through the Shire and pleasant as it is, there's not a whole heap to look at. However, once you run up to and cross over the finish line, you're rewarded with views like this. Totally worth running for.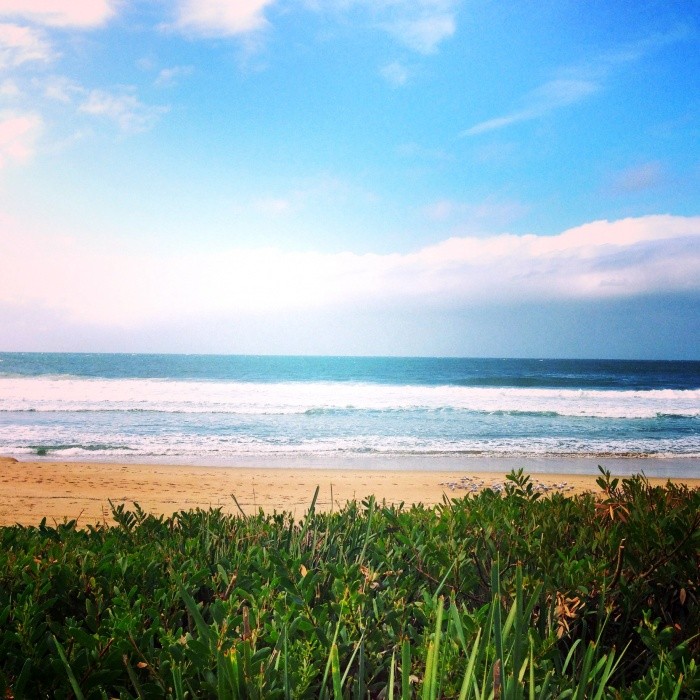 Blackmore's Sydney Running Festival Sydney
Now in it's 16th year, Blackmore's Sydney Running Festival is one of the biggest events in the Sydney running calendar. Held mid-September with a full marathon, a half marathon, the 9km Bridge Run and the 4k Family Run on offer, there really is an event for everyone.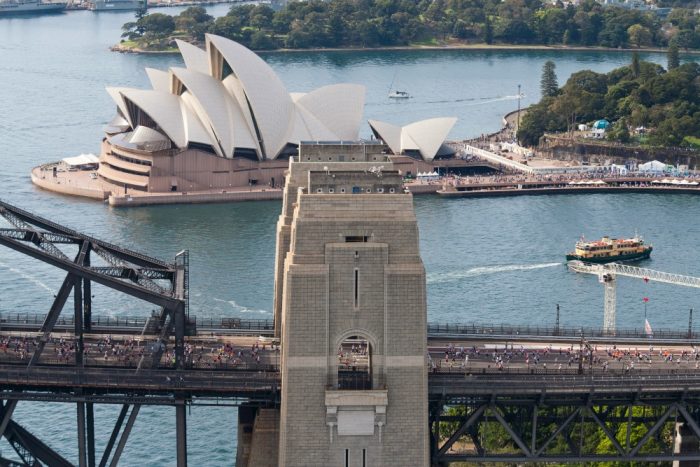 photo credit Warren Clarke
The courses are as much a sightseeing tour of Sydney as they are a run round it, and each course takes the participants for a run all the way over the harbour bridge. There really is no feeling quite like it. You'd be crazy not to stop for a selfie.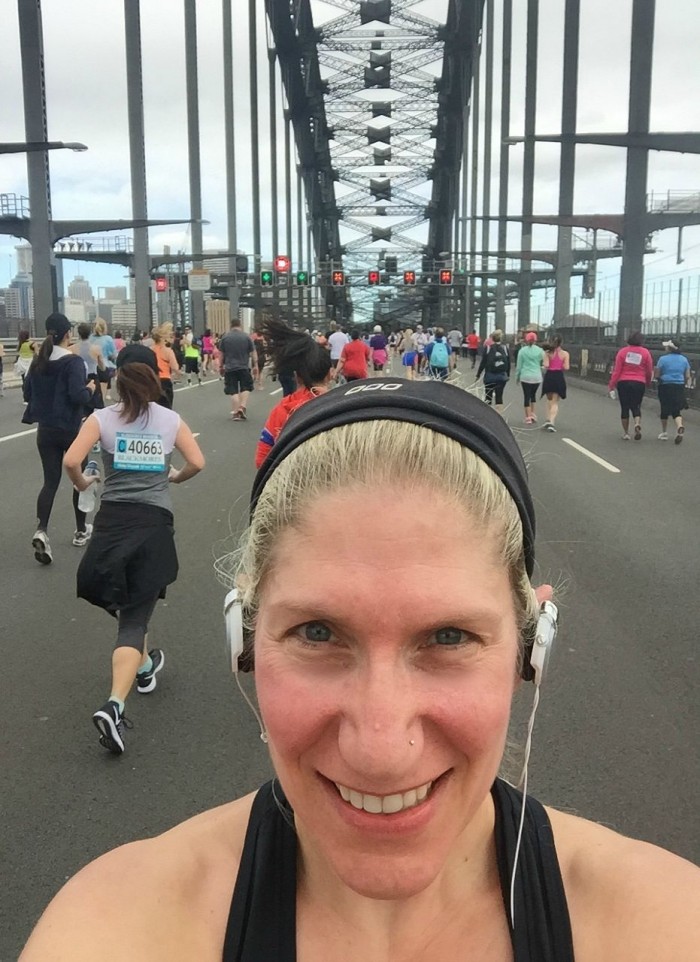 All the runs (except the Bridge Run) finish at the Sydney Opera House which is an iconic end to one of Sydney's most iconic running events. It's the ultimate run with a view.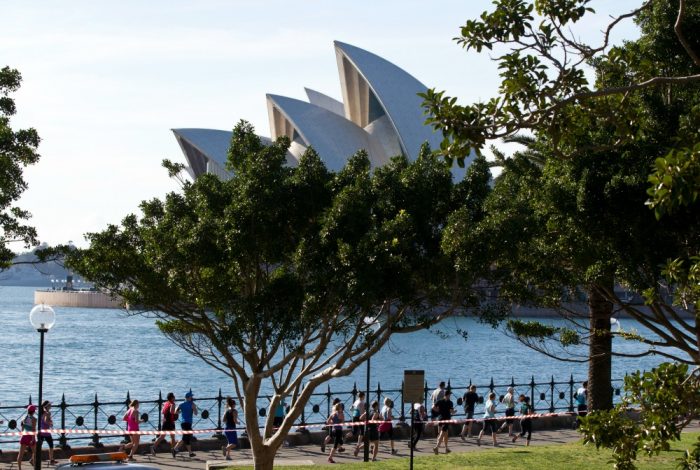 photo credit Sydney Running Festival
Whether you're running to get fit, to get a personal best, to be your personal best or to raise funds for charity, as Nike would say, just do it. Sign yourself up, lace up your runners and bring home the bling!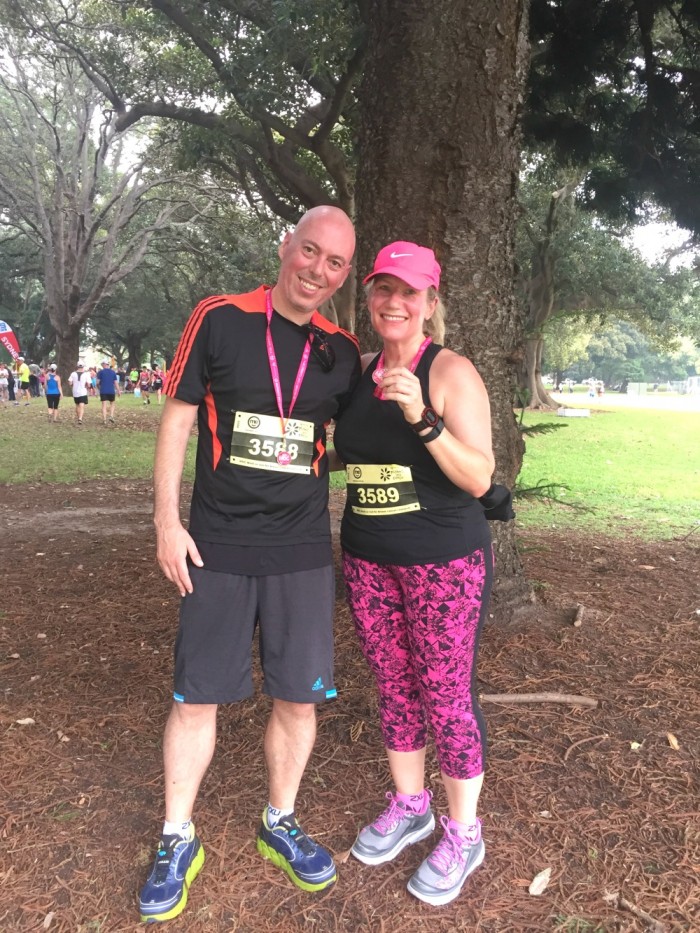 Have you ever done a fun run or any of these events? Which of these events tickles your fancy? Have you got any fitness goals for 2017?
Linking up with Kylie for IBOT