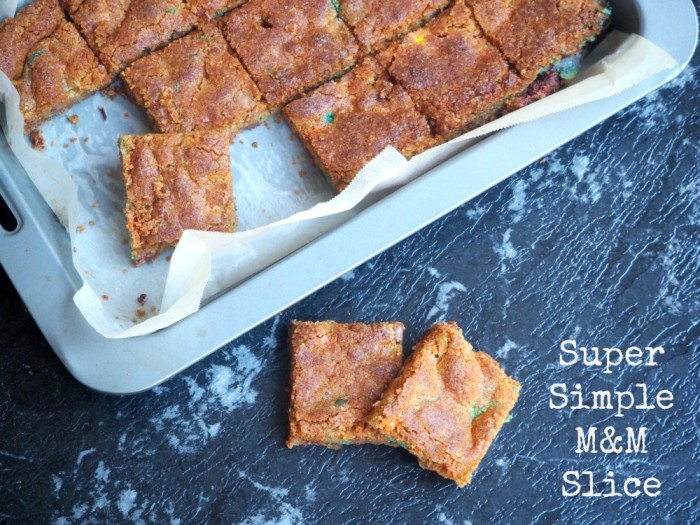 Makes about 15 squares
There are so many things I want to cook from Matt Preston's Simple Secrets and Amanda's Slice is one of them. However, I married a dried fruit-a-phobe who refuses to make friends with sultanas so some tweaking was in order. Plus, we got not one but two personalised buckets of M&Ms at Christmas and as I've been on a self-enforced candy ban for all of January, I had to think of new ways to eat them.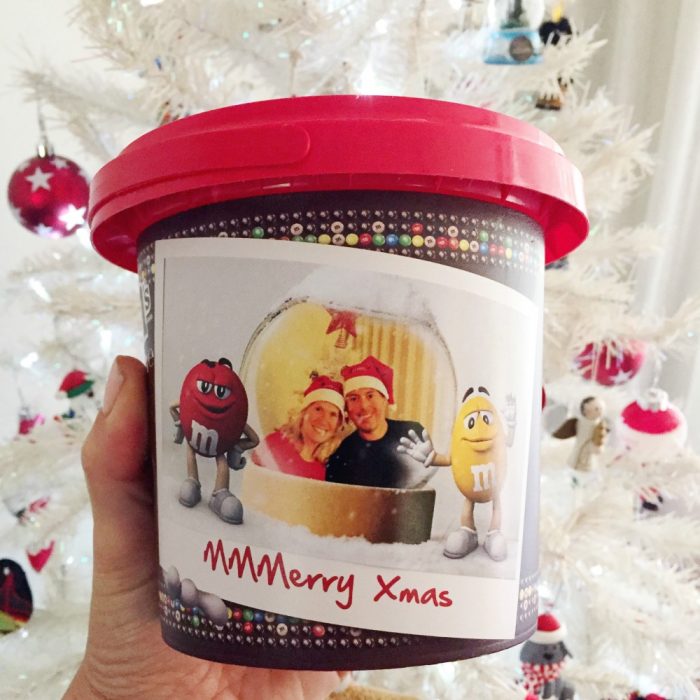 I reduced the sugar and swapped sultanas for choc chips and M&Ms because did I tell you my fruit-a-phobe is also a chocoaholic? The result? A super fudgey chocolatey slice of deliciousness and it's so easy you can literally make it in minutes! You will notice that there are no Thermomix instructions and that my friends is because this recipe is so easy, all you need is a bowl and a spoon. True story!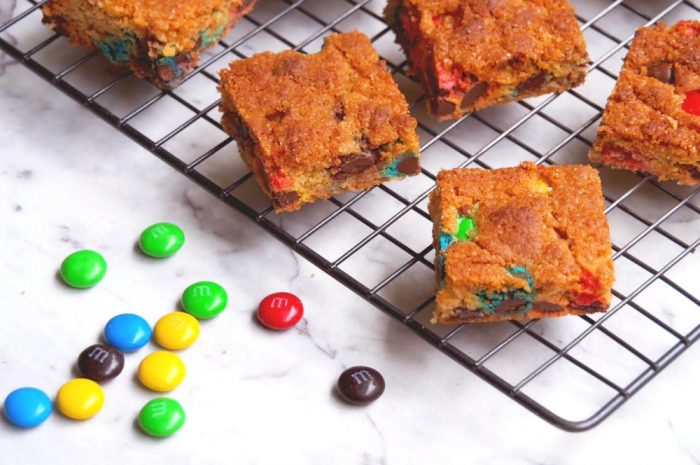 Ingredients
120g raw sugar
1 egg, lightly beaten
150g self raising flour
2 heaped teaspoons golden syrup
75g chocolate chips
75g M&Ms
100g butter, melted and slightly cooled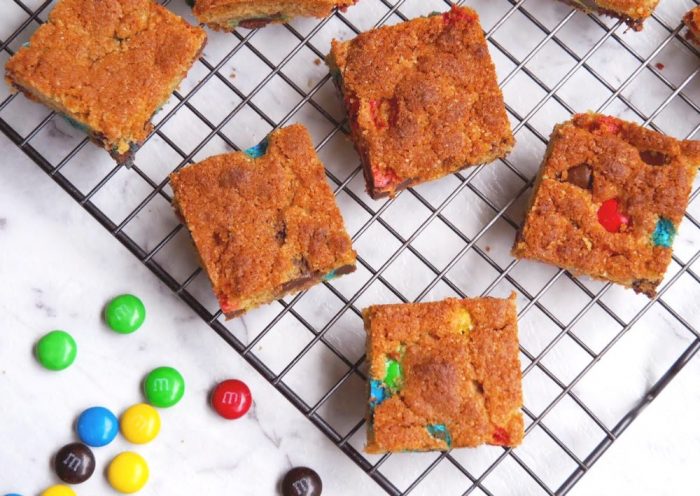 How to
Heat oven to 180C / 160C fan-forced. Grease a 18cm x 22cm pan and line with baking paper so that the paper just hangs out over the side. (This will make it much easier to remove the cookie bar later!)
In a medium sized bowl, combine the sugar, egg, flour and syrup.
Add the melted butter and mix with a wooden spoon until just combined. Don't over mix!
Gently fold the M&Ms and choc chips into the batter and then press the dough into the prepared pan smoothing the top with a wooden spoon..
Bake for 25-30 minutes until the cookie bar is light golden brown, slightly firm to the touch and starting to pull away from the sides of the pan. Check the slice at the 20 minute mark with a cake tester or skewer – if it comes out covered in batter – it needs more time. If the slice browns too quickly, cover with foil.
Cut the slice into squares while it is still warm, soft and gooey and allow to cool in the tin.