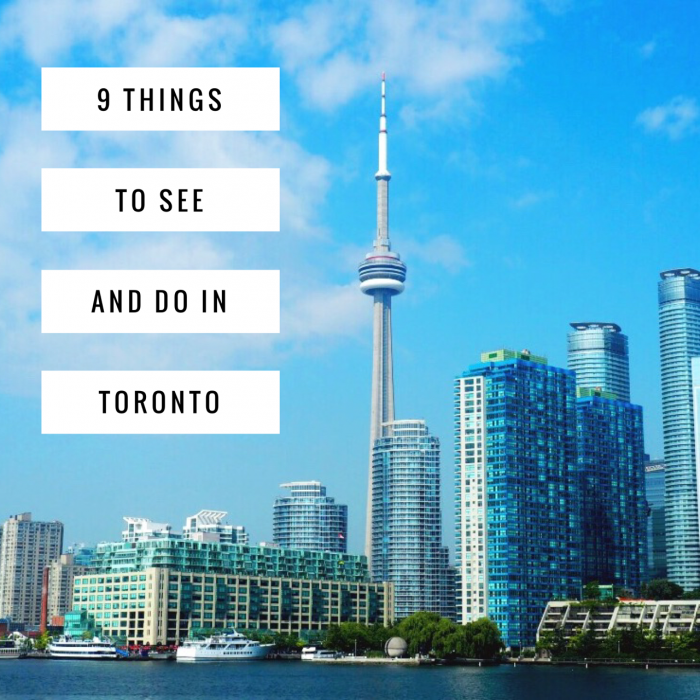 Toronto was our first stop on our North American tour and it was action packed. I had friends and friends of friends who were living/had lived in Toronto (lucky things!) who told us what to do and where to go, plus we added in a few treats of our own. We had an absolute ball and I can't wait to share our top things to see and do with you . So let's get started, shall we?!
1. Go shopping at St Lawrence Market
This place is a foodie's delight. There are so many delicious things you will want to buy and try so just make sure you go hungry! The market gets very busy so if you want to avoid the crowds and/or have the whole place to yourself, arrive early. Even better, arrive early, purchase your provisions and pack yourself a picnic and then head over to the Toronto Islands and make a day of it!
Start upstairs with the  world famous Peameal Bacon Sandwich from Carousel Bakery. This often copied but never duplicated sanga has been featured on TV programmes and in food magazines all over the world for good reason. The bakery has been in the same position for over 30 years and the queues are as long as ever, unless like us, you're the early bird who likes catching the worm!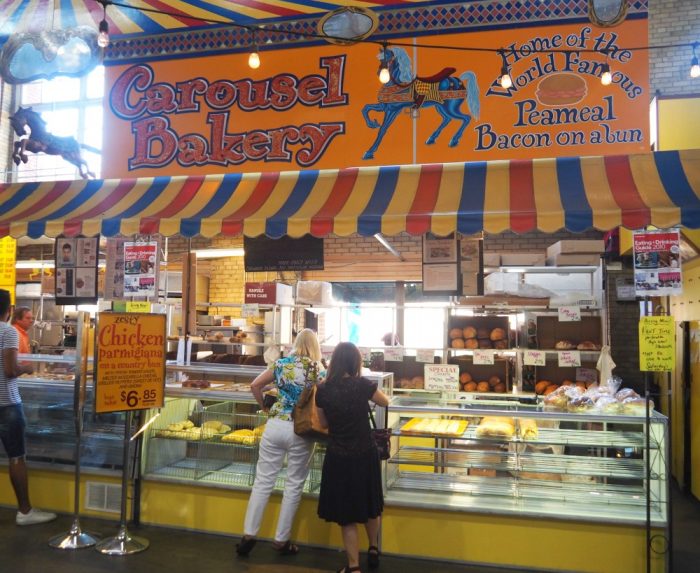 Cross the hall to check out the antipasti at Schleffers Deli along with a gourmet selection of world cheeses and the largest selection of prosciutto in the city. I think this shop should be renamed Olive Heaven. Just sayin'!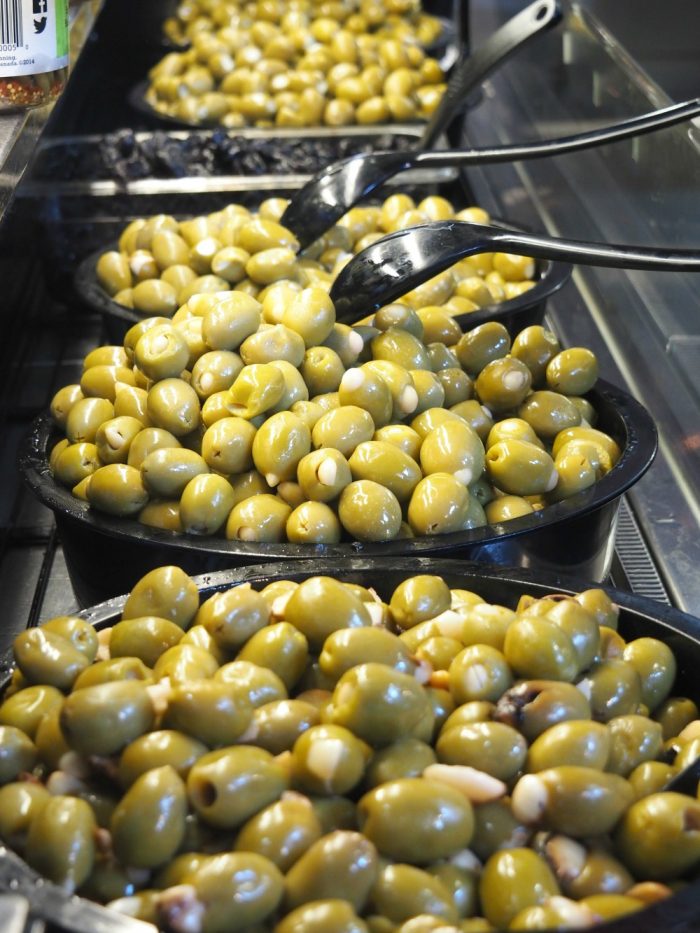 Head downstairs  to European Delight where Boris and Bella cook a delicious selection of Ukrainian delicacies on site daily, mostly using market ingredients. There's latkes, cabbage rolls, soups and stews, but don't leave the market without some pierogi – they're a snip at $2.75 for 6.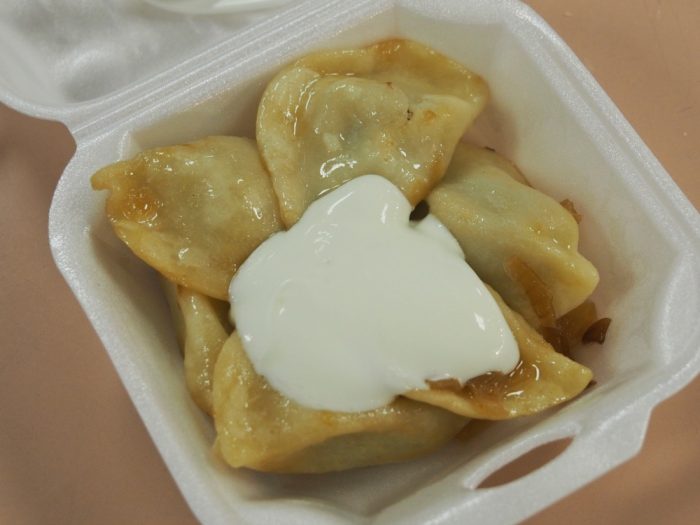 Before you go, swing by  Stonemill Bakehouse for some European style artisan baked goods. The cheese croissant gets our vote!
After all that exertion, you'll need to caffeinate and Everyday Gourmet will see you right! The store itself specialises in tea, coffee and spices but at the coffee bar they brew six different coffees daily with their own blend of fresh-roasted espresso coffee. It's a mighty fine drop!
2. Take a ferry to the Toronto Islands
Escape the city and head to the islands. As you would expect, they're only accessible by ferry (they're islands by name, and islands by nature) which leaves from the Jack Layton Ferry Terminal. Queues for tickets can be insane, so if you have a mobile device and/or a printer, buying your ticket in advance is a good idea. Strangely, you only need to pay for the outward part of the journey, the return leg is free. An adult fare will set you back just $7.50 – for more fare and timetable information click here. There's three different ferry stops Centre Island, Hanlan's Point and Wards Island.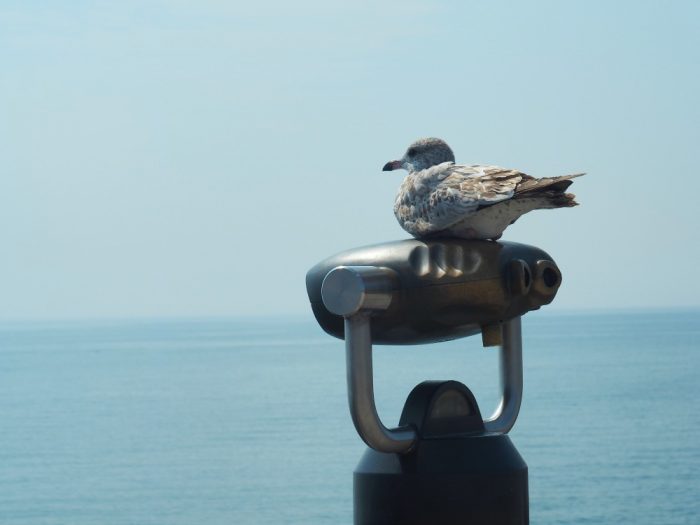 If you have time on your hands, head over to Centre Island, check out the beach, the lake and find your way out of the hedge maze. There's the Centreville theme park (entrance is free, but you have to pay to go on the rides) some cafes and food outlets and a free farm that's open all year round. Centreville Park season runs from May to September, if you visit off season like we did, most of Centre Island will be closed for business.
If you don't mind a walk and love breathtaking views, you can walk from Centre Island to Wards Island, and what a pretty walk it is. Take some time to stop and appreciate the views, and if you're feeling particularly energetic you can hire a bike, a boat or even try your hand at stand up paddleboarding. At the western end of Ward's Island is an 18 hole disc golf course and like the best things in life it's free (but you will need to bring your own disc!)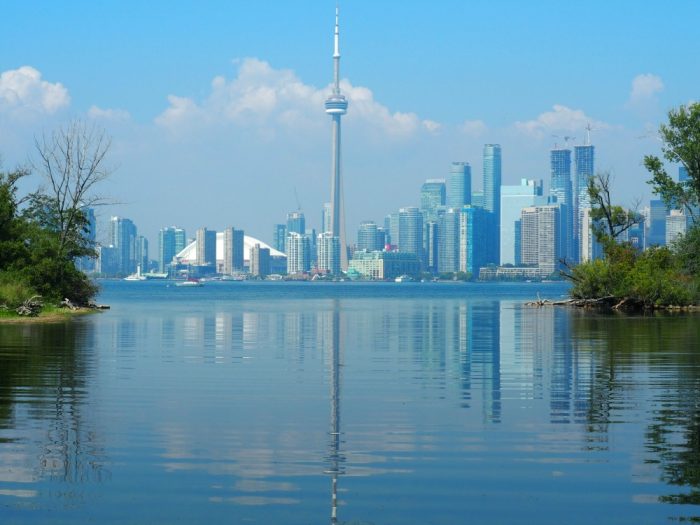 Before you hop onto the ferry back to Toronto proper, stop off at the Rectory Cafe for some refreshment and check out the beautiful views from the pretty patio.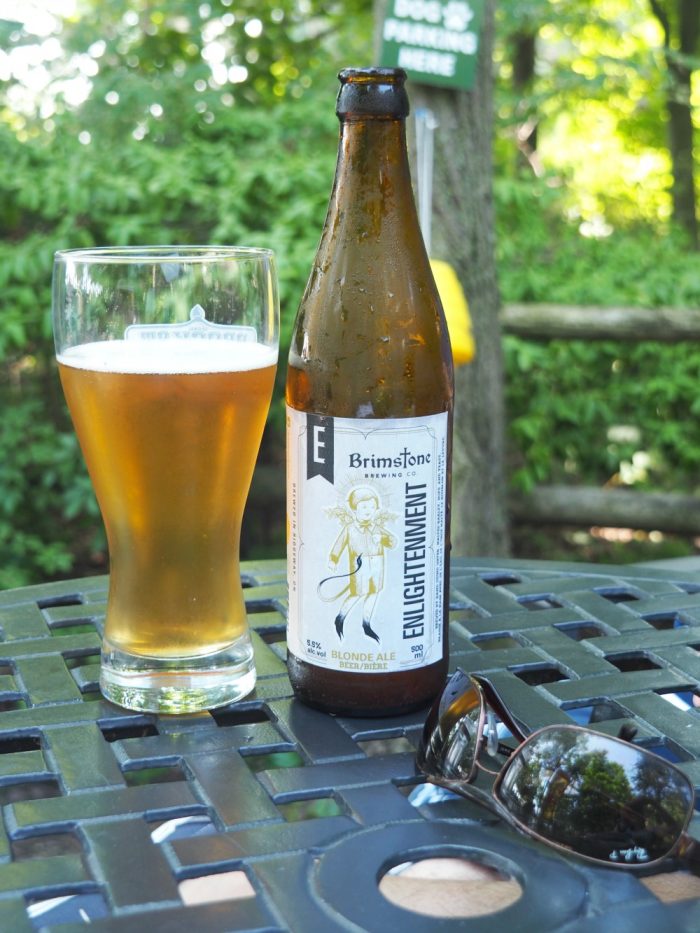 3. Be a culture vulture at the Art Gallery of Ontario
The collections here are first rate and extensive. Your fitbit will love you because at 45,000 square metres the AGO measures up at one of the largest galleries in North America.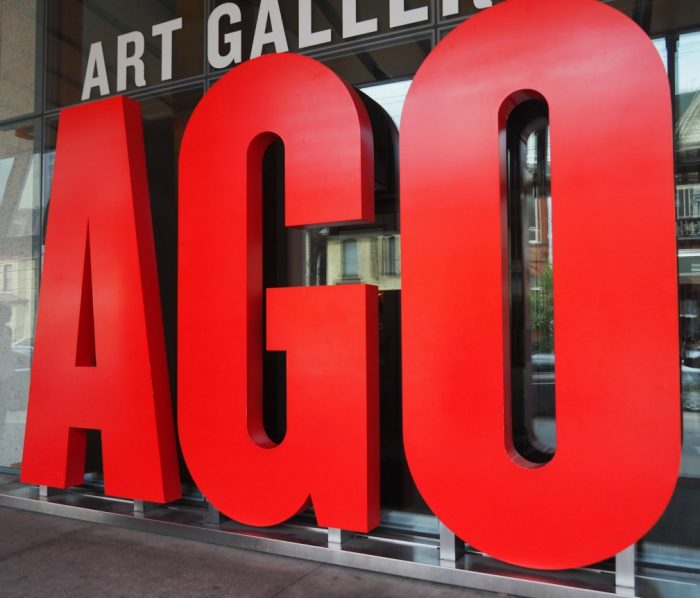 With six levels containing over 80,000 works there's plenty to feast your eyes on here and if you visit on Wednesday night from 6.00-8.30 pm admission is free.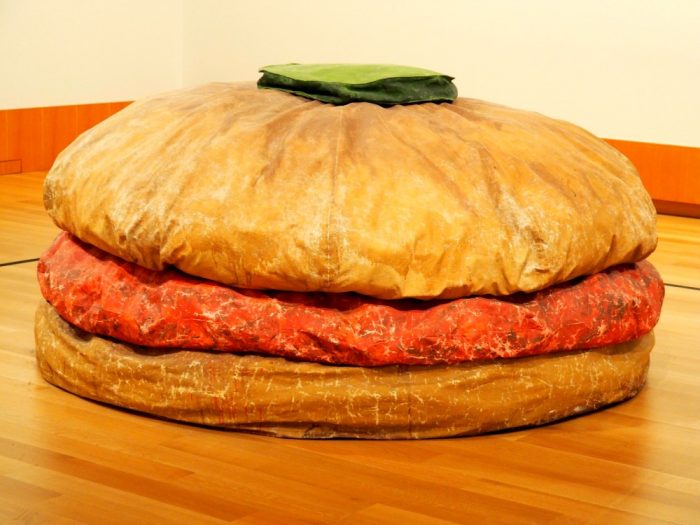 Be sure to check out the Floor Burger which at 213cm x 132cm of burger, patty and pickle, it brings a whole new meaning to the name Whopper!
4. Take a day tour to Niagara
Toronto is so close to Niagara, it seems almost rude not to visit. We had the most amazing day on our Niagara Day Tour  which included a stop at the pretty little town of Niagara on the Lake and a visit to a Niagara winery.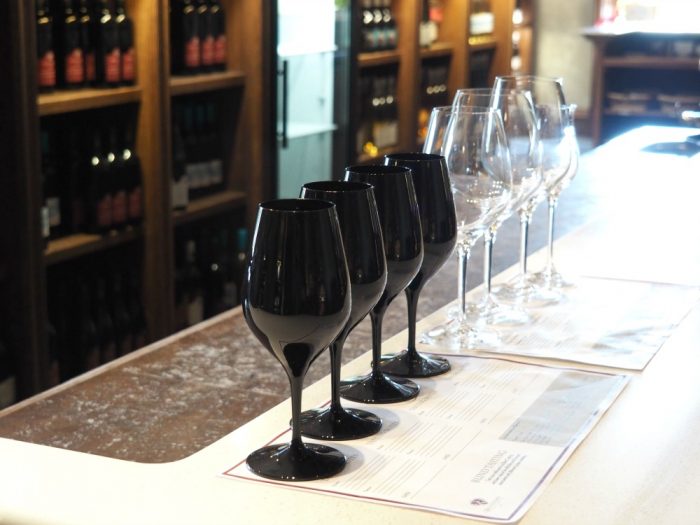 There were also photo stops and leg stretching at the world's smallest chapel, the floral clock and a hydro electric power station and 3 hours at Niagara itself.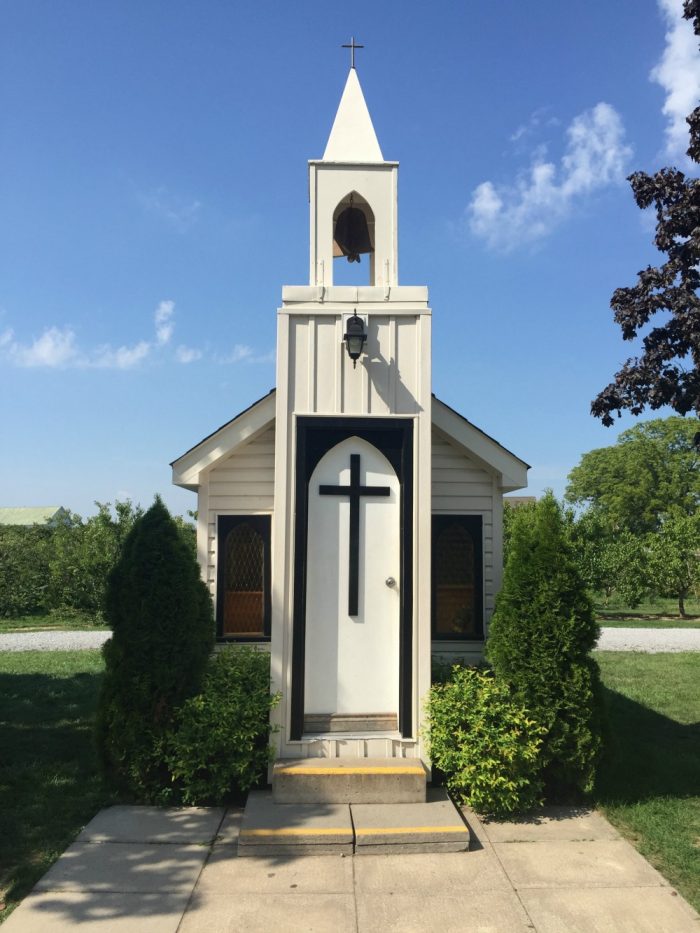 The highlight of the tour was of course, getting up close and personal with the falls on the Maid of the Mist boat tour. As you would imagine it was wet, wild and completely awe-inspiring to feel the power and hear the roar of those mighty falls.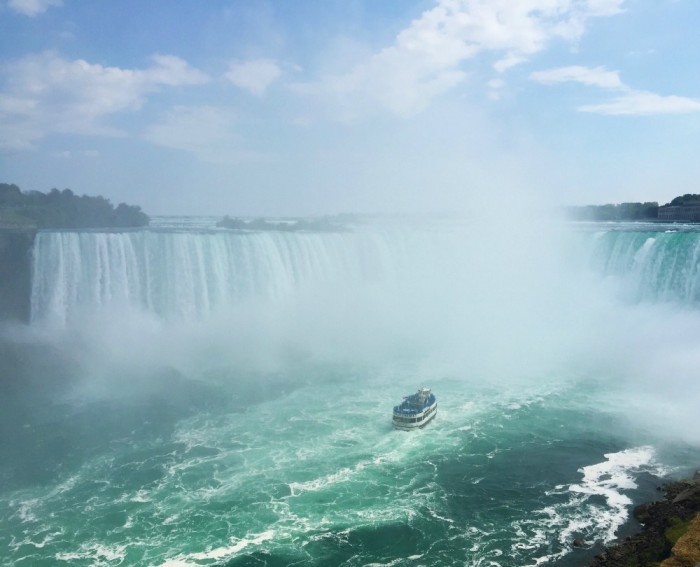 5. Stroll around  the Distillery District
This 5 hectare national historic site is one of Toronto's best downtown tourist attractions and hottest new neighbourhoods.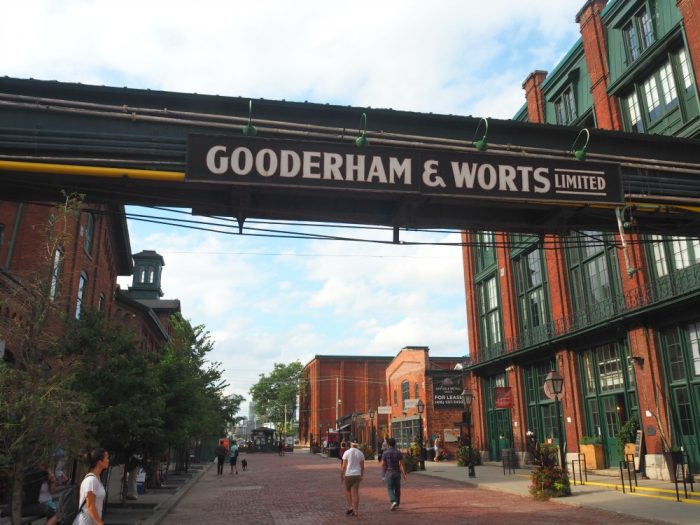 In this unique pedestrianised area you'll find some of North America's best preserved Victorian industrial warehouses which have been converted into artist studios, design boutiques, galleries, and trendy eateries. In summer, there's live jazz, activities, exhibitions and foodie events and in winter, a Christmas market. There's a lot to love, including the loved up padlocks.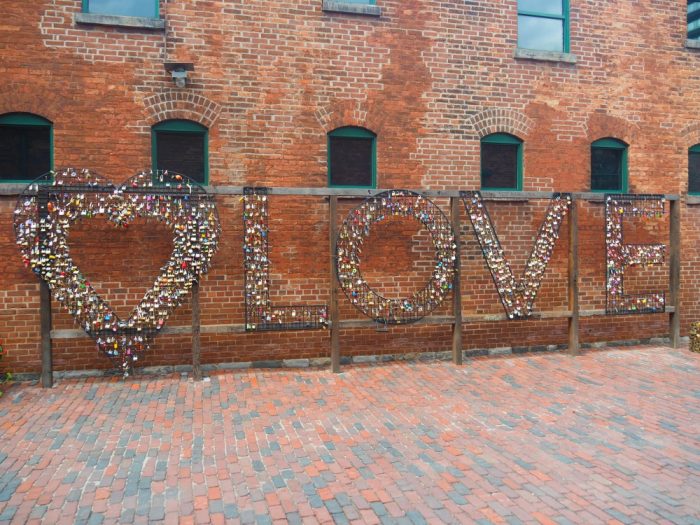 6. Take a walk around Kensington Market
Kensington Market isn't really a market at all, rather it's an urban, multicultural, working residential neighbourhood. Here you'll find cheap eats from almost every corner of the globe, the best selection of second hand clothes and bric a brac in the city and some amazing street art. It's hip and there's a lot happening. If you think space is ace, try and visit during the week when it's a little bit quieter. Weekends can get very busy especially on Pedestrian Sundays.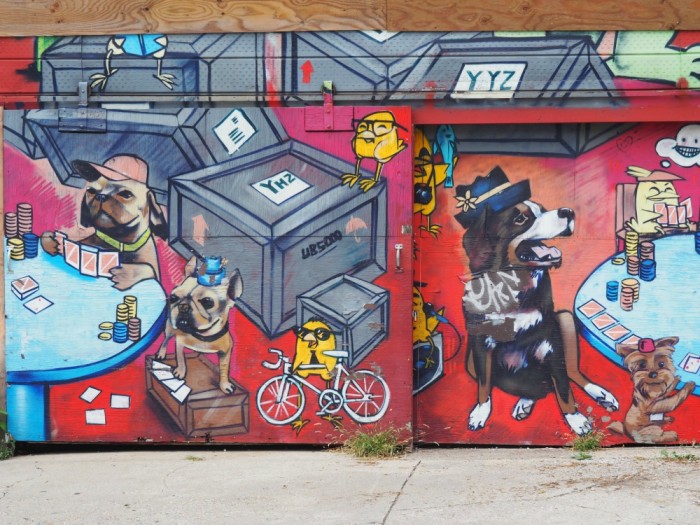 7. CN Tower
If you've got time to spare and cash to splash,  a visit to the CN Tower is for you. This marvel of 1970's engineering attracts tourists like bees to a honey pot. However, it's an expensive honey pot, and you'll have to part with $35 if you want to take a ride in the glass elevator up the highest freestanding structure in the world.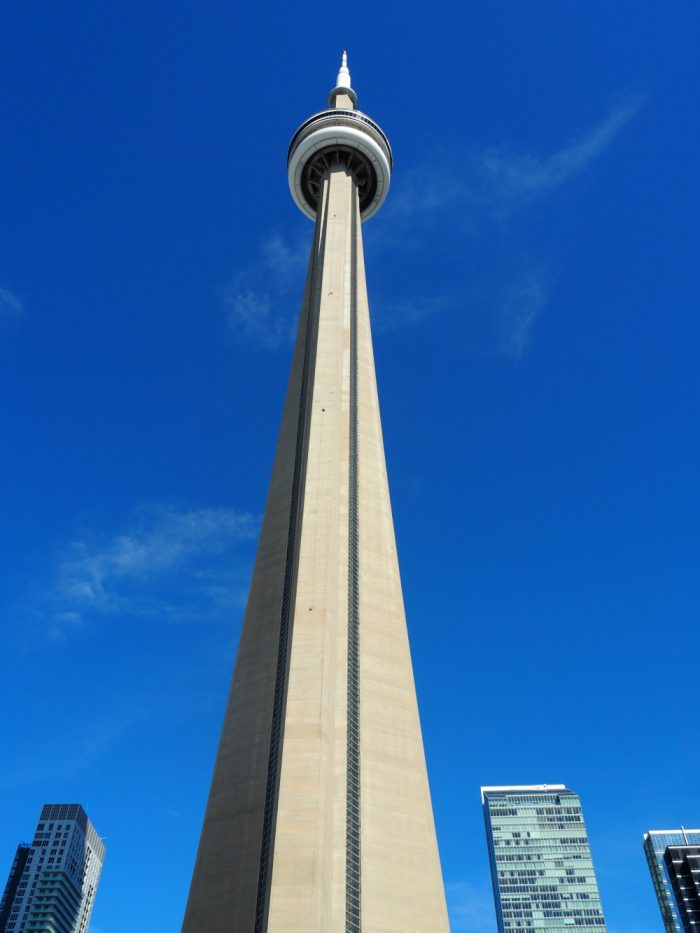 Once you get to the top, it's busy, a tad tacky and jam packed with other tourists. The glass floor is fun and of course, the views from the outside observation deck are breathtaking but if you want to travel another 33 floors up through the centre of the tower to the SkyPod, be prepared to part with another $12.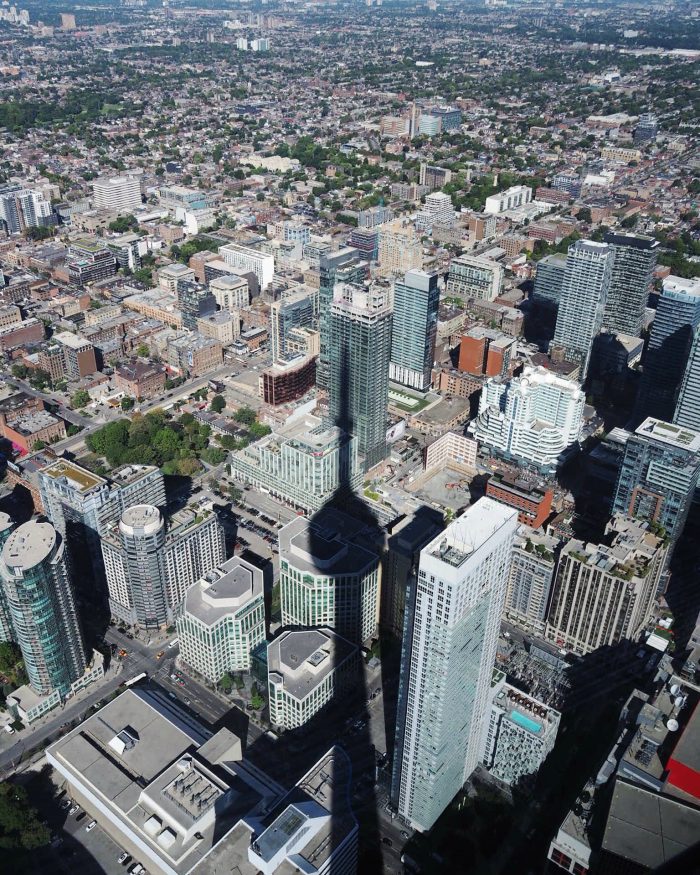 You can save $2 if you book online, but you'll save yourself a whole lot more time and money if you catch a glimpse of the tower at night when it's all lit up in it's splendour and glory and it's free!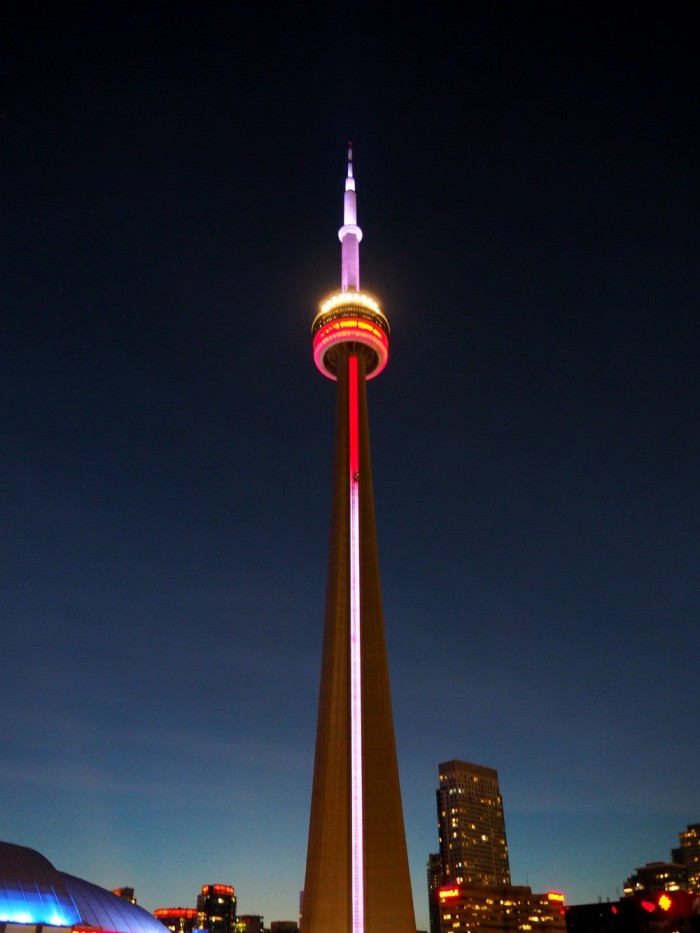 If you love beer, you'll love this tour. It's fun, it's informal, it's informative and you get to drink beer! What could be better? For just $10 you'll get a sneak peek into how the beer is made, learn about the railway history of the building, why it's now "green" and find out how Steam Whistle got it's name.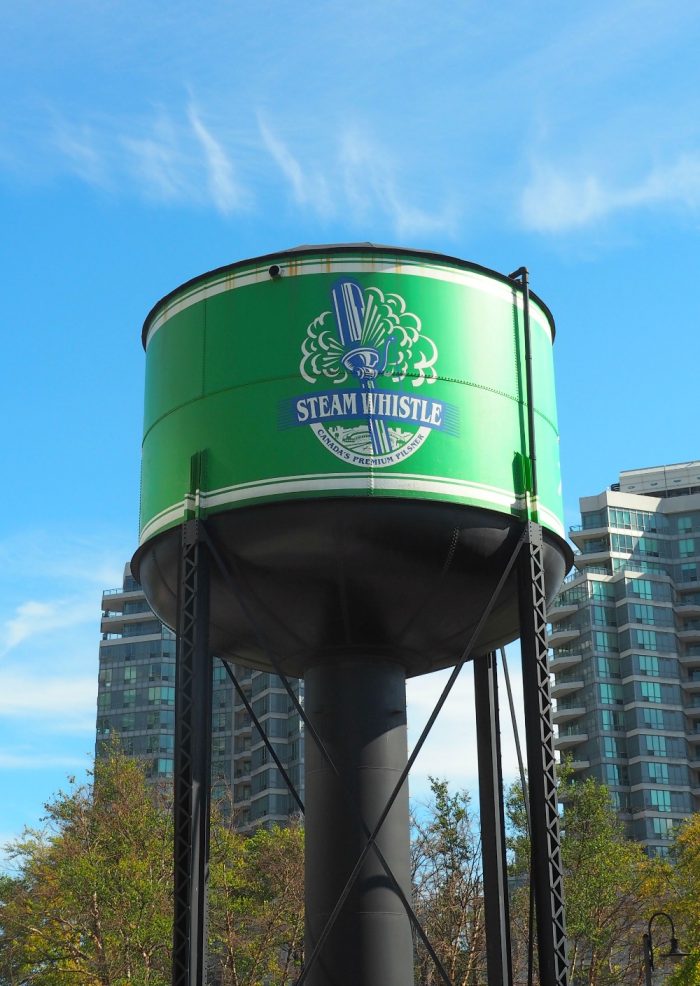 The beer is super delicious and the brewery very popular especially at weekends and on game days. Reservations are recommended and can be made Monday to Thursday but not at weekends. If you want to score a spot on Friday and Saturday, you'll just have to rock up early and get in quick!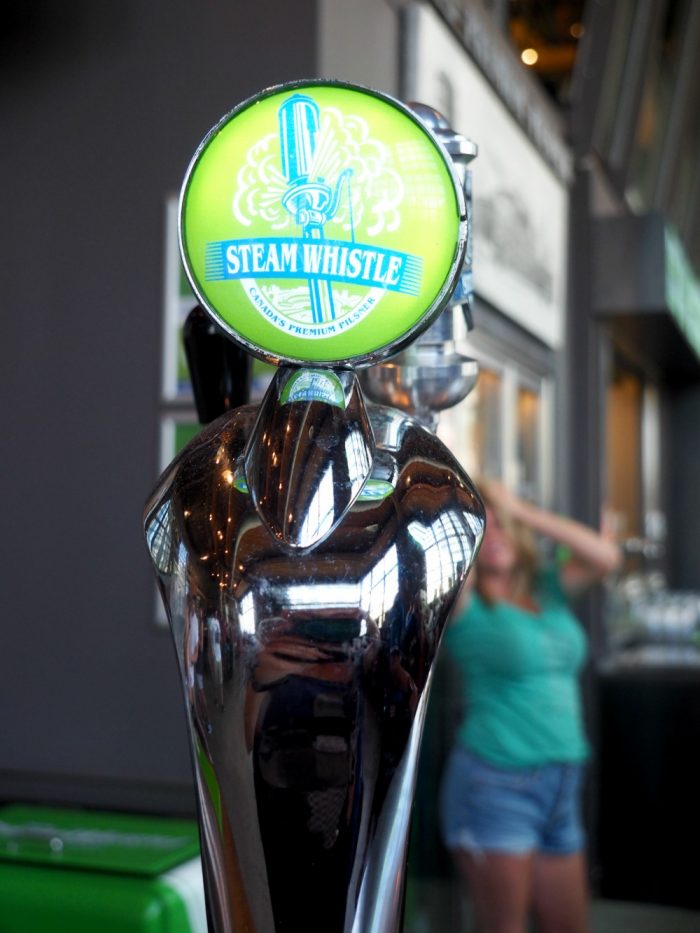 9. See some live sport
If you're lucky and the sports fixtures gods are looking favourably upon you, you can catch some live sport action while you're in town. In winter, you can catch the Toronto Maple Leafs in action at the Air Canada Center and the basketball team the Toronto Raptors play there too when they're at home. If soccer is more your thing, it's played from winter into early spring, see Toronto FC in action at BMO soccer field. From April to October, the city goes crazy for the Toronto Blue Jays who play baseball at the Rogers Centre and when they're away, the Toronto Argonauts play Canadian football from June through to November.
Have you ever been to Toronto? Got anything else to add to the list? Which of these floats your boat?
This post is not sponsored in any way. We experienced all of these activities and any everything was independently paid for.
Linking up with Kylie for IBOT