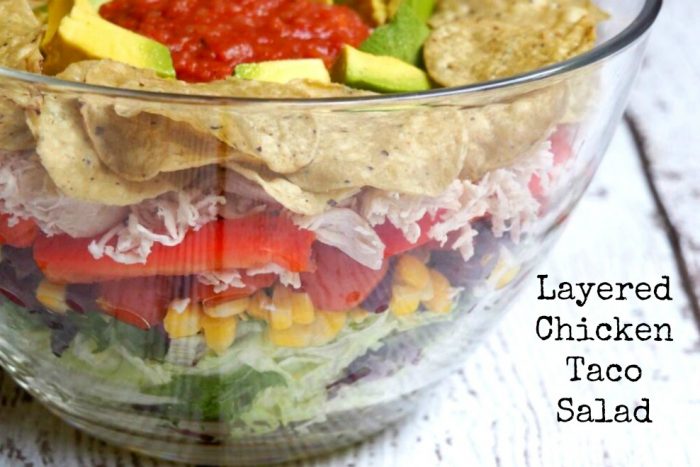 Serves 4 (easily halved)
This summer it's been easy to love salad because quite frankly it's been too hot to eat anything else.
There's so much to love about this snazzy salsa salad, not least because you can make it in less than 15 minutes! It's packed full of veggies and full of flavour and it's as colourful as it is tasty. It's also super healthy because there's no oily dressing, just some super fresh and super zingy salsa, which is dead easy to make (or buy) yourself.)
Feel free to finish things off with some sour cream, or if you like it hot, top the whole shebang off with some value added jalapeno peppers. Everyone will go mad for this Mexican salad, I promise!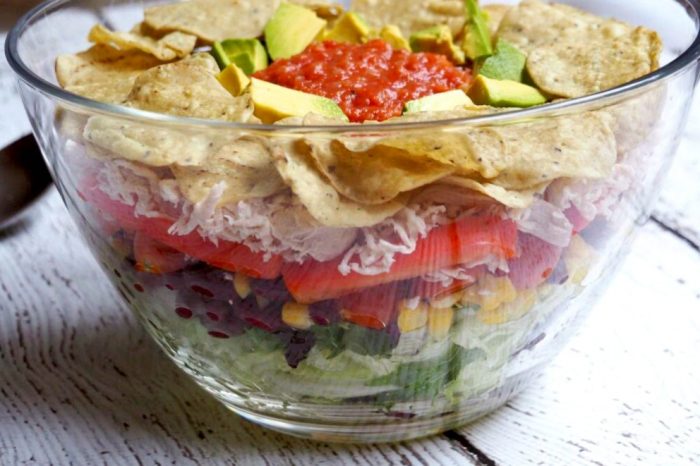 Ingredients
600g cooked chicken breast, shredded
100g mixed salad leaves
1/2  iceberg lettuce, sliced
4 spring onions, thinly sliced
425g can red kidney beans, rinsed and drained
400g can corn kernels, drained
1 red capsicum, thinly sliced
200g cherry tomatoes, halved
100g salsa (I make my own using this recipe)
100g corn chips
1/2 avocado, roughly chopped
Lime wedges, to serve
Sour cream, to serve (optional)
Jalapenos, to serve (optional)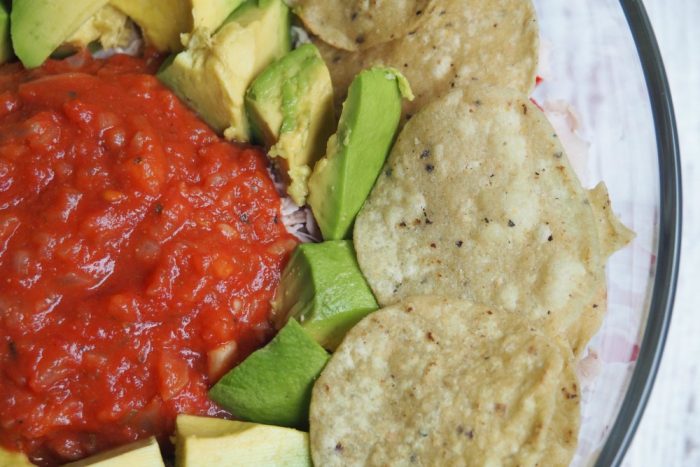 How to:
Layer the salad in a large bowl, starting with the iceberg and salad leaves. Sprinkle the spring onion over the greens.
Mix the beans and corn together and layer on top of the lettuce.
Then add the cherry tomatoes and capsicums.
Top with the shredded chicken.
Place the corn chips around the outside of the bowl and top the salad with the salsa and avocado.
Serve with lime wedges and some extra corn chips, if desired.
Other info
Preparation Time: 15  minutes