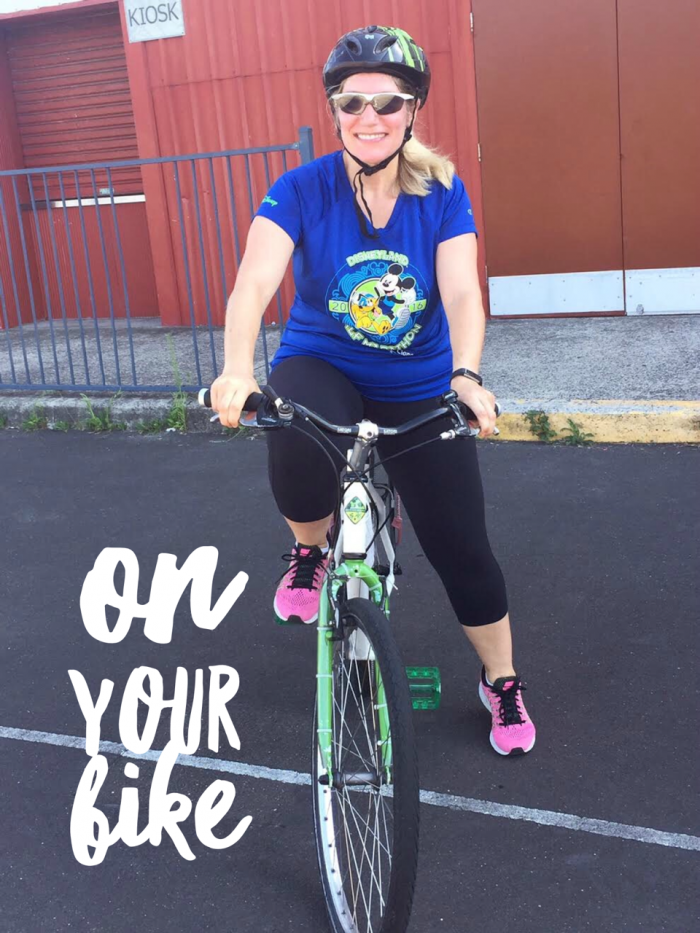 I can't drive a car, skip with a rope or steer a shopping trolley straight and until a couple of weeks ago, I couldn't ride a bike either. I've actually wanted to learn to ride a bike for years, but I always had too much fear and too little confidence.
It wasn't until learning to ride re-appeared on my list of  101 things to do in 1001 days that I really took action and contacted Sydney Cycleways.  They put me in touch with Bikewise who provide training and consulting services on all things bike. They run courses on everything from bike maintenance to city cycling and work with both adults and children. Their Learn to Ride Lesson sounded like just the ticket for me because the lessons are designed for complete beginners of all ages, are one on one and have a high success rate.
Clearly, you can teach an old dog new tricks because after my two hour, individual lesson, this dog was up and running, or should I say up and riding. And here's a photo to prove it!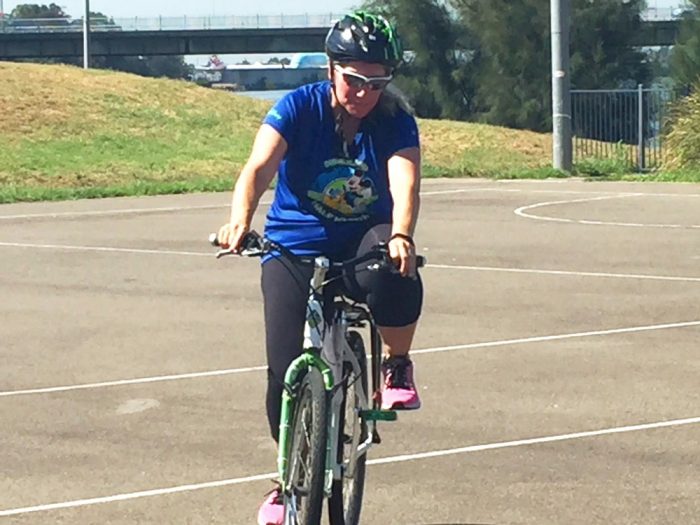 If you want to get on your bike, here's what you can expect from a Learn to Ride Lesson.
1.  An Instructor
Bikewise instructors aren't your common or garden instructors, oh no!  Take George for example, who is a  bike rider extraordinaire, champion photographer and has more patience than a saint… Not only does he explain everything in a way that is easy to understand, he's cool, calm and encouraging, even when you brake suddenly and nearly pull his arm off which I may or may not have done.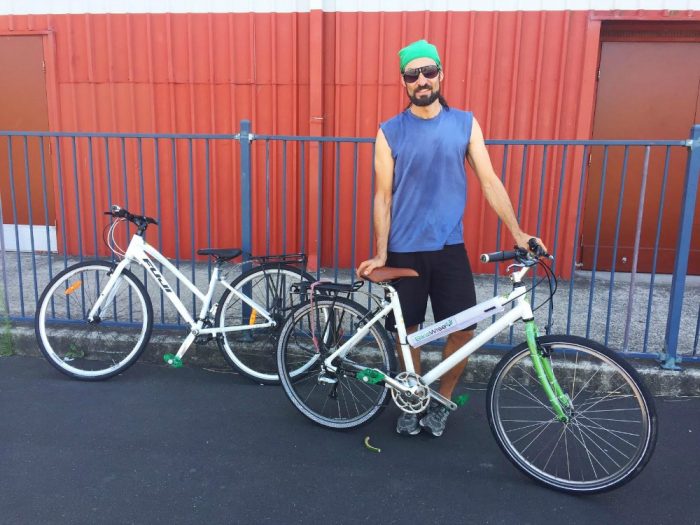 2. A Safe Place to Ride
Bikewise have a number of top spots for you to learn to ride. Like the Tempe Recreational Reserve , each location has a flat, hard surfaced, open area free of any obstacles or traffic which is the best environment in which  to learn and master the basic control skills.
3. The Basic Skills
Talking of skills, in each two hour lesson you'll learn all the basics – mounting, starting, stopping, braking and steering – and you'll have heaps of time to practice them.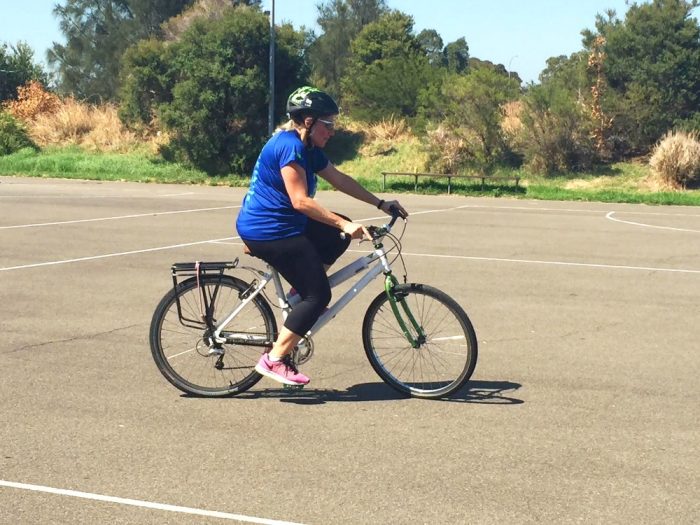 4. The Essentials
Bikewise provide a quality, suitable bike and helmet so all you have to do is bring yourself, in appropriate clothing. (And by appropriate, I mean, flat, closed in shoes, comfortable clothes and nothing too loose or flappy, because getting tangled in the bike is so not  cool.)
You'll also need to bring a bit of self belief because if you rock up to your lesson believing you can't, you probably won't. True story. If you believe you can ride a bike, you will ride a bike. It's that simple!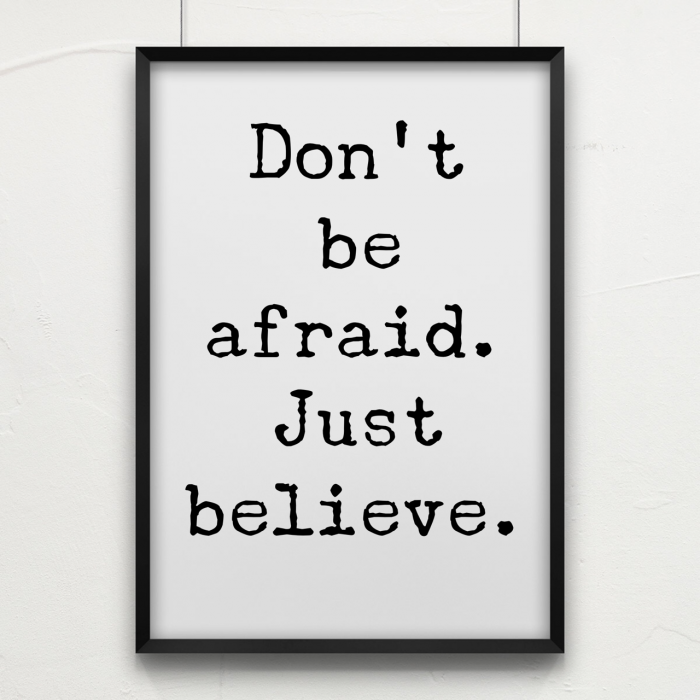 5. Going Forward
Don't get too excited now, I won't be cycling the streets of Sydney or taking part in a triathlon any time soon, but I will be able to practice safely by myself and I will be able to say that I can ride a bike, and that's a great place to start. Going forward if I need more practice, more help and a little more confidence, and let's face it, I'm going to need all three, then there's always Rusty Riders – the perfect course for wobblers, just like me!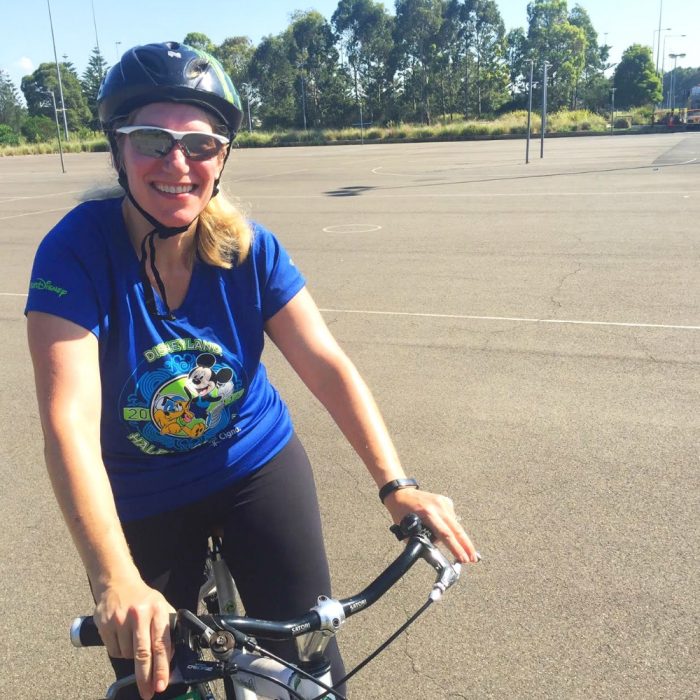 A little boy was learning to ride with his dad, at the same time as me. The only difference between us was I was fearful and he was fearless. But sometimes, there's nothing for it, but to face off with fear . And you know what? I learned so much more than the basic skills in my lesson, I learned that it's never too late to learn to ride a bike!
So, what are you waiting for, get on your bike!
A 2 hour One on One Learn to Ride lesson costs $150+GST for 2 hours. Find more details here. 
Sydney Cycleways offer a range of cycling courses for $20 or less! Check them out here.
I did not receive any financial payment for this post. I did however receive one complimentary Learn to Ride Lesson and all opinions and wobbling are my own.
Linking up with Kylie for IBOT