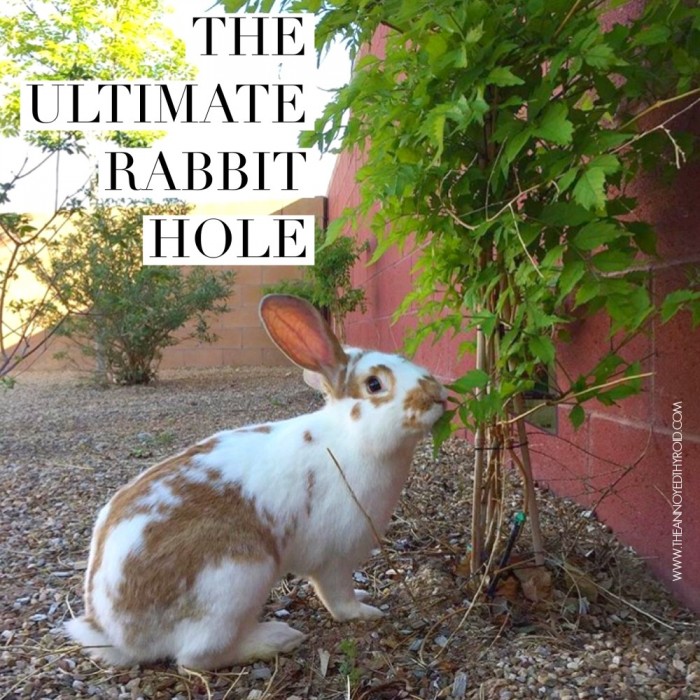 Hooray for the weekend and welcome to the Ultimate Rabbit Hole! How was your week? I hope it was a cracker. I've been sick and I've coughed and spluttered my way into the weekend. Thank heavens for Netflix and my auntie Sandra's chicken soup – they don't call it Jewish penicillin for nothing, you know! Anyhoo, without further ado, let's hop on down the rabbit hole and see what we can find!
First things first, today is National Pound Cake Day. Pound cake is so named because it's traditionally made with a pound of each of it's four main ingredients, namely flour, butter, eggs, and sugar.  This Super Easy Twix Pound Cake has my name all over it, as does this Tiramisu Kahlua Pound Cake. For the cinnamon lovers, there's this epic Cinnamon Roll Pound Cake and let me throw my Cinnamon Pound Cake into the mix (not literally.)   Just remember if life gives you lemons,  give this Lemon Sour Cream Pound Cake  a whirl. Because everyone knows cake makes everything better!
This year I've been trying to walk at least 10,000 steps a day. I was totes on track in January, slacked off a bit in February but am all set to march into March. These tips on how to walk 10,000 steps a day are going to come in very handy.
I wouldn't say our place is necessarily tidy or clutter free but it's definitely a lot less cluttered after playing the Minimalism Game for the month of February. I'm going to channel my inner minimalist with these 5 habits for a tidy and clutter free home. A girl can dream, can't she? Of course decluttering is so much more than physical things. I loved this empty shelf principle because no matter how superhuman we are, we all need a bit of mental whitespace to stay sane.
Hop on over across the bunny hole to Jess and check out her 7 ways to practice self care this weekend with upgrades for every option. Because upgrades are always a good idea!
In a world where we spend so much time communicating electronically, it's good to talk, especially to strangers, don't you think? I'm hoping one day I'm going to inherit my mum's stranger conversation skillz – here's to fleeting intimacy and the amazing things that happen when you talk to strangers.
When it comes to the news, I take the ostrich approach and keep my head firmly planted in the sand. That's why I was so interested to read these big-minded responses to Trump-ism. I can't help but feel if only the big man was less big headed and more big-minded the world would be a much better place…
And let's end our rabbit hole adventure on a happy note, did you hear that San Francisco has passed a law forcing all pet shops to only sell rescue dogs and cats? That's just another reason to love San Fran!
So tell me, what's  on your weekend agenda? Do you walk 10,000 steps a day? Is your home tidy and or clutter free? Are you good at talking to strangers? What's your response to Trump-ism? Whatever you do this weekend, don't forget to practice some self-care, 'kay? You know you're worth it!
Every Saturday morning, we will open up the rabbit hole link up for bloggers to add their link list posts or even just their favourite post (if you are not of the link list kind) for the week. Please link only one post. This makes it fair for everyone and allows more posts to be read. Talking of reading, do try and pop along to say howdee to some of  the other lovely linkers and my awesome co-hosts. This week, you can link up here or bob on over and say hello to Paula at  The Geeky Shopaholic, Jess at Confident Life and Shari at Good Food Week. It doesn't matter where you add your link because it will appear on all four blogs, as if by magic!  The link up will stay open until midnight the following Monday.
Loading InLinkz ...