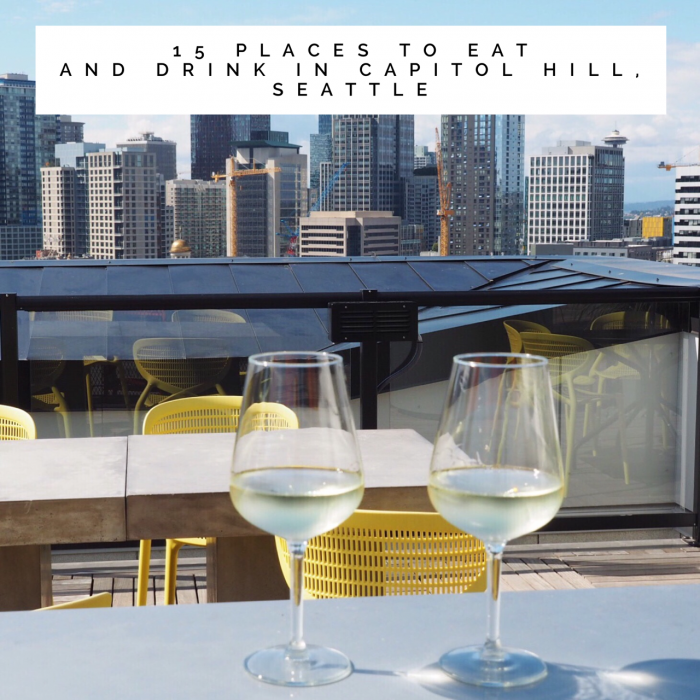 A funny thing happened with our accommodation in Seattle. The first place we picked and paid for fell through and we were forced to find an alternative. It's funny how things work out because the place we found was better located, had better facilities and had the most helpful host. If you like eating and drinking and want to hang out with the cool kids, Capitol Hill is the place to be. James our AirBnB host gave us a list of his local favourites and we took delicious delight in working our way through his list and throwing in some of our own. Here are our 15 most fabulous foodie (and drinkie) finds.
1. Skillet 1400 E Union Street
What started out as a food truck has now evolved into a modern, upscale diner that takes regular dinner options and makes them Sinful with a capital "S." It's the same street food that everyone knows and loves, just with some value added space. Open for breakfast, lunch and dinner, the menu is mostly meat and highly calorific but don't let that put you off.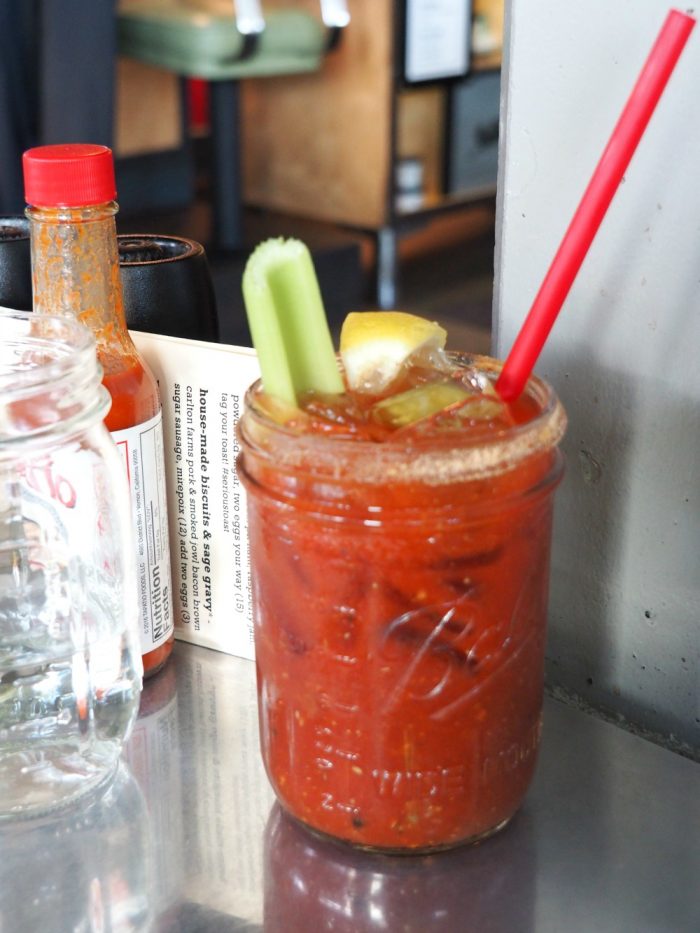 There are some killer cocktails here, happy hour and don't miss out on the fried chicken sandwich. Food FOMO is totally a thing! Don't count on doing anything else after eating here… Except lying in a food coma.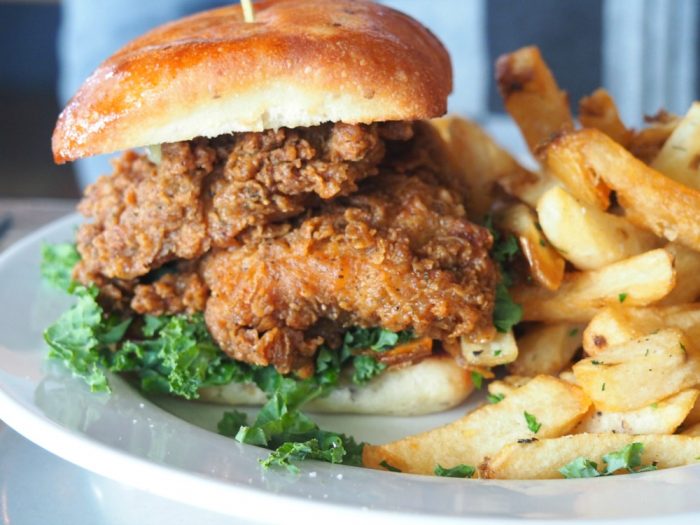 2. Kaladi Brothers 517 E Pike Street
There's a lot to love about this place – great coffee, free wifi, cool vibe, friendly staff, delicious baked goods (here's looking at you French Toast Donut) and you can bring your dog too. What's not to love?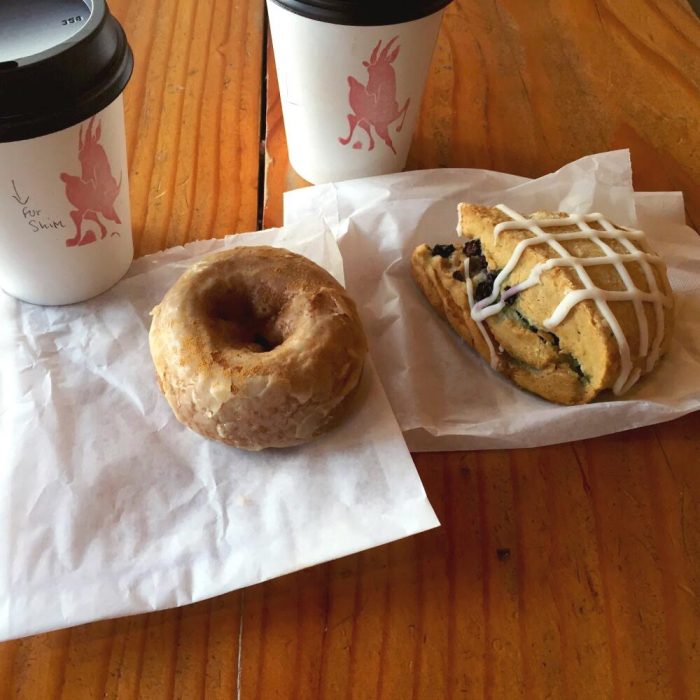 3. Molly Moon's Ice Cream 917 E Pine Street
You have to love a company whose mission statement is to make "the world a better place one scoop at a time." This local ice cream chain has a rotating list of innovative but delicious flavours, a dedication to local family-owned north west farms and a great line in ice cream themed sundries. Serves are very generous, queues can be long and the paper dog wrappers are the cutest!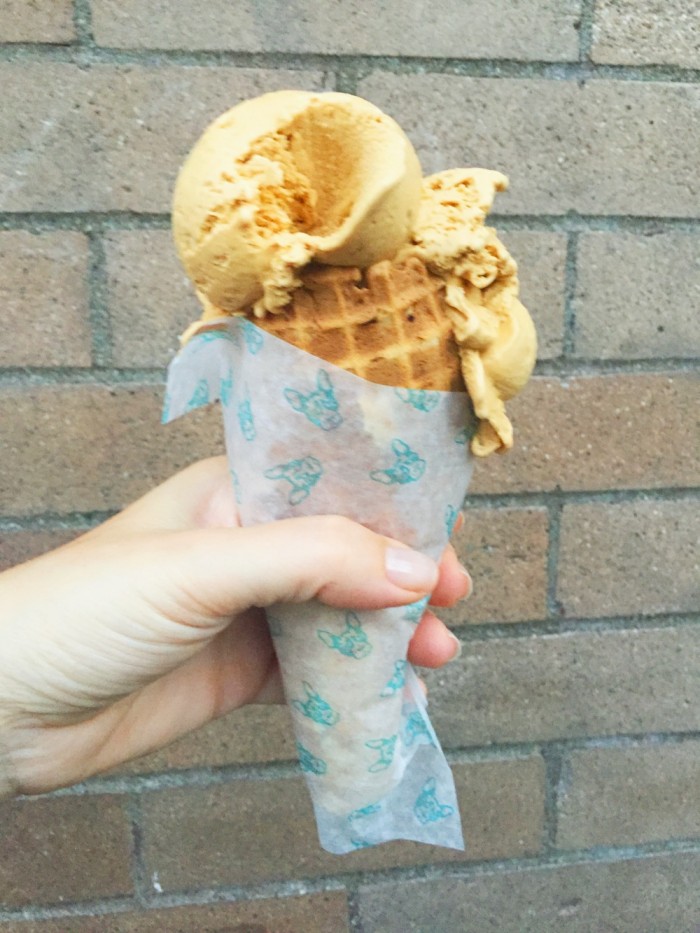 Apart from incredible ice cream, there's a range of delicious looking merchandise for the ice cream lover in your life. There's something for everyone from organic sprinkles to  T-shirts and bags emblazoned with "Ice Cream Makes You Happy." Ain't that the truth?! If all that isn't fabulous enough, they donate more than 3,200 scoops of ice cream each year to raise money for local non-profits, support public school programs and treat food bank customers. Life's better when you're eating ice cream – true story!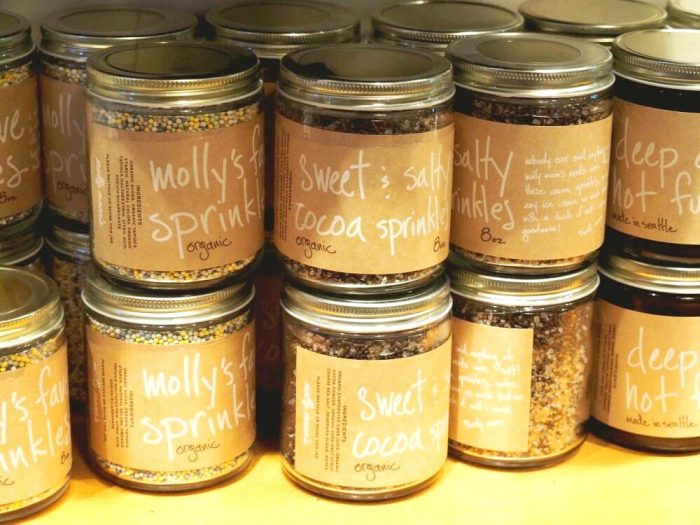 4. Elysian Brewing  1221 East Pike Street
This is the original Elysian location and it's huge. There's a classic American brewpub vibe with high ceilings, concrete floors and of course, a wall full of brewery tanks.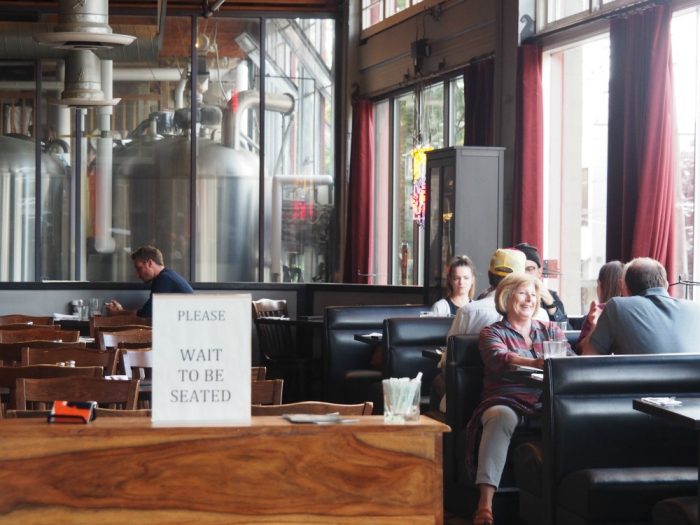 Happy hour goes from 3-6pm every day and when it comes to beer, you'll be spoilt for choice. They're especially famous for the spicy Pumpkin Beer. Yes, Pumpkin Beer, that's totally a thing!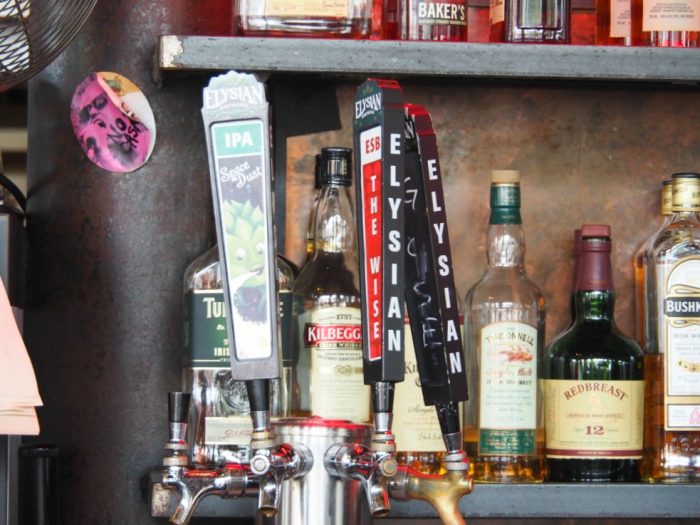 5. Pike Place Public Market
Now the market is not technically Capitol Hill but there are so many tasty options, it would be remiss of me not to include them here. Here are five of our favourites.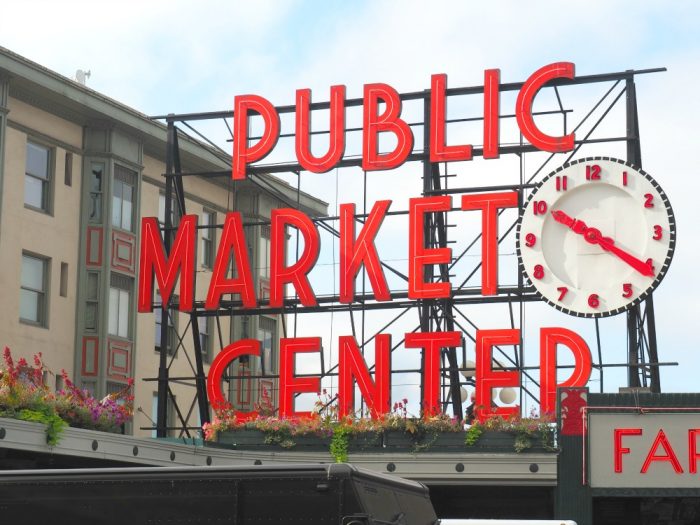 The Crumpet Shop  1503 1st Avenue
This place serves up good old fashioned English crumpets with modern American toppings. There's a choice of sweet and savoury options,  we couldn't go past the pesto, ricotta and tomato combo but there's Marmite for anyone who is game enough. When you've finished eating your crumpet, you can watch the baker making them, it's mesmerising! Of course, like all good food at the market, be prepared to wait for it!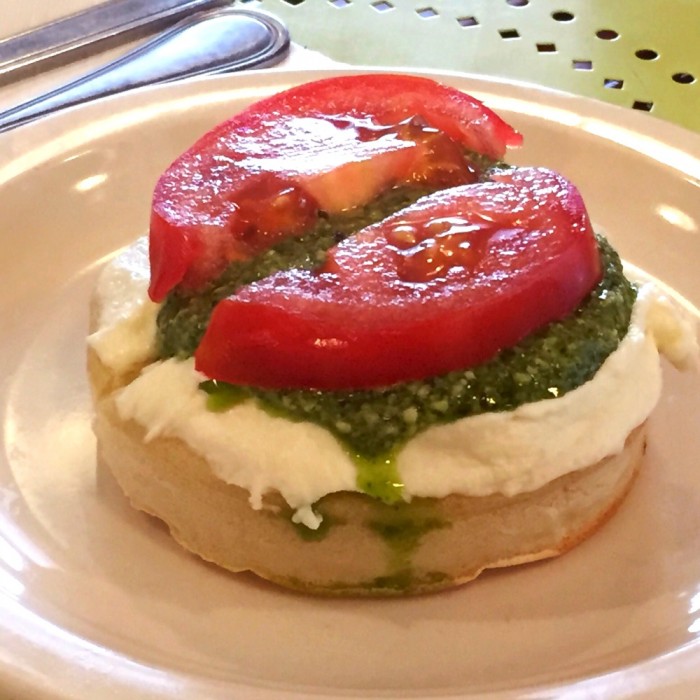 Piroshky Piroshky 1908 Pike Place
Look for the longest line on the street and you'll find Piroshky Piroshky. This place is crazy popular and if you try one of their sweet and savoury Russian pastries, you'll know why.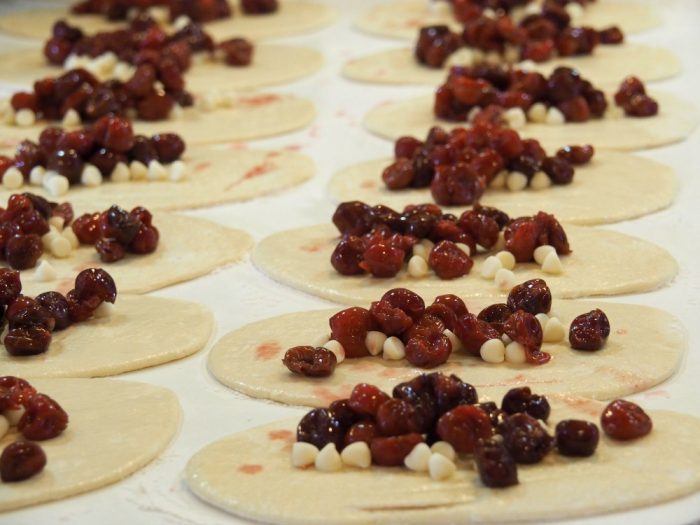 You'll have plenty of time to salivate over the baked goods and watch them being made while you wait in line, the shop is so cosy (read: tiny) that when it comes to your turn you'll want to grab your piroshkys to go.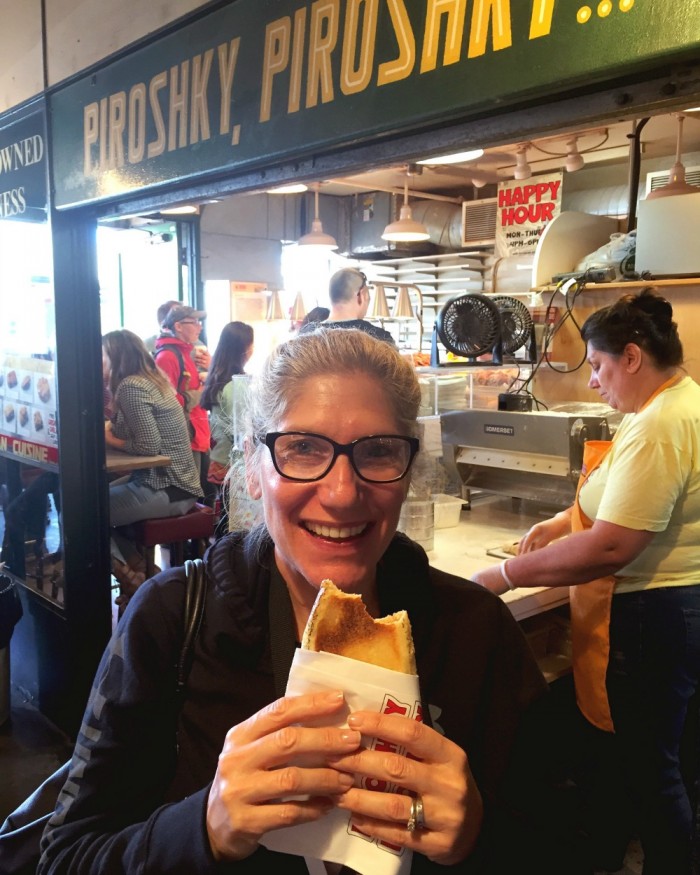 Beecher's Handmade Cheese 1600 Pike Place
As it's name suggests this place is all about the cheese. You can buy artisan cheese, try artisan cheese, find cheese related paraphenalia and even watch cheese being made. The real reason you should come here is for one of the cheese toasties which are way too good to miss. If pasta is your kind of carb, the Mac'n' Cheese is allegedly legendary.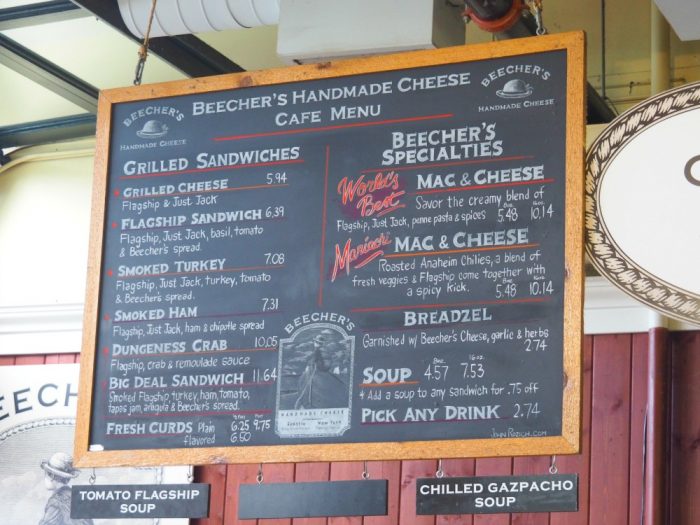 Mee Sum Pastries 1526 Pike Place
This place is famous for it's steamed buns and yes, you've guessed it, there's always a line. That said, the early bird catches the worm and the early market goer misses the lines!  The steamed pork bun certainly got our vote of confidence.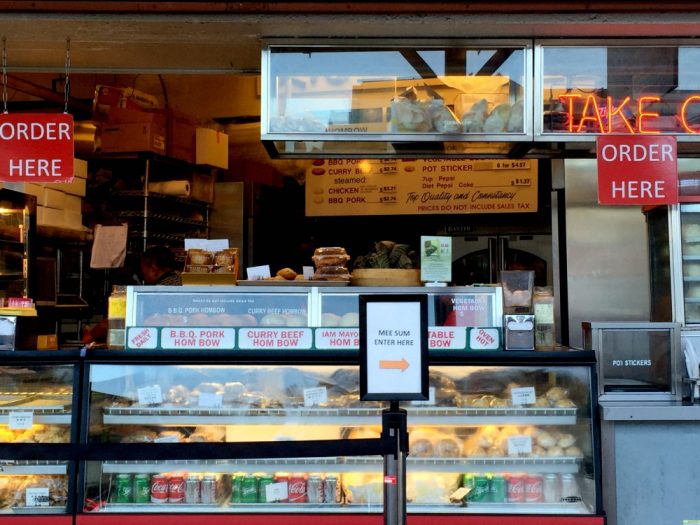 Daily Dozen Donut Company
Buy these baby donuts by the half/dozen straight from the fryer. They're fresh, they're warm, they're fluffy and utterly delicious. Try them plain, with cinnamon sugar, powdered sugar or with chocolate and sprinkles, or if like me, you're indecisive get a mixed bag. They're a snip too, with prices starting at just $5.25 for a dozen.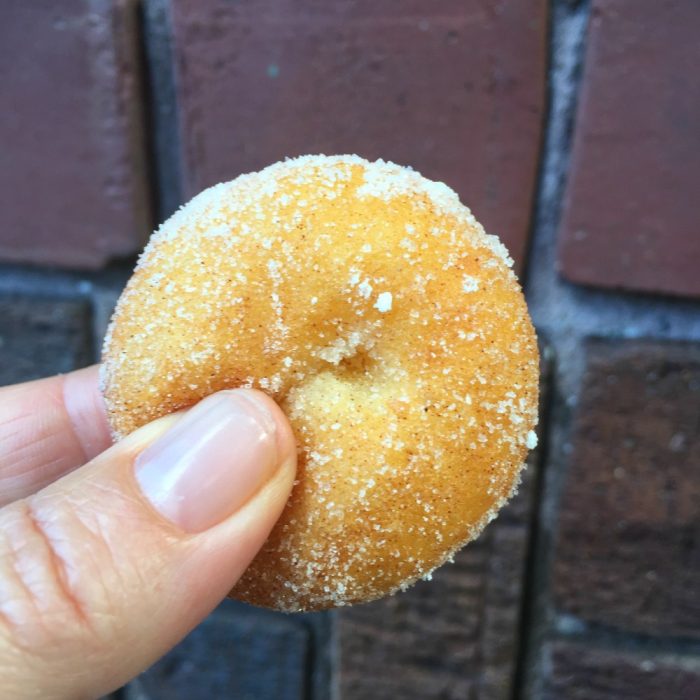 6. Pike Pub and Brewery 1415 1st Avenue
OK, this isn't technically Capitol Hill but it was too good not to include! This place has a European-pub style vibe and the walls are covered with beer-o-bilia. We joined one of the free 6.30 tours (they run Wednesday – Saturday) and had a fascinating insight into all things beer and the brewing process. Just remember to book ahead for the tour, wear closed in shoes and bonus, you can take your beer on tour too!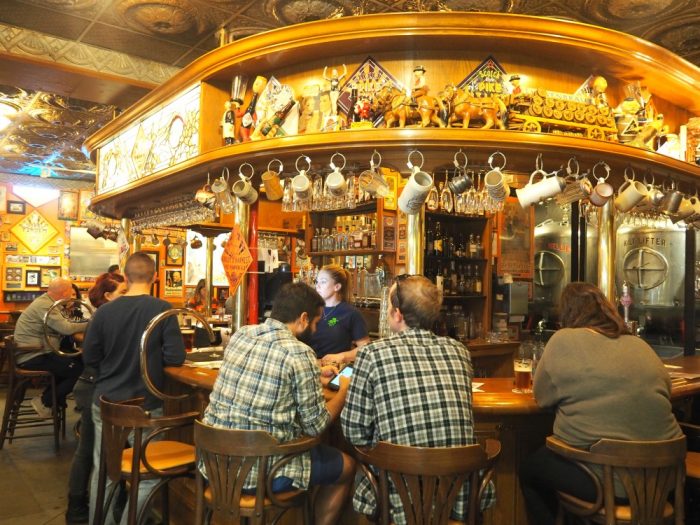 Happy hour  here gets extremely busy. The food is standard pub grub, but the beer is definitely the star of the show. If you can't decide from the enormous range of beers on offer, opt for a tasting tray and enjoy a little bit of what you fancy.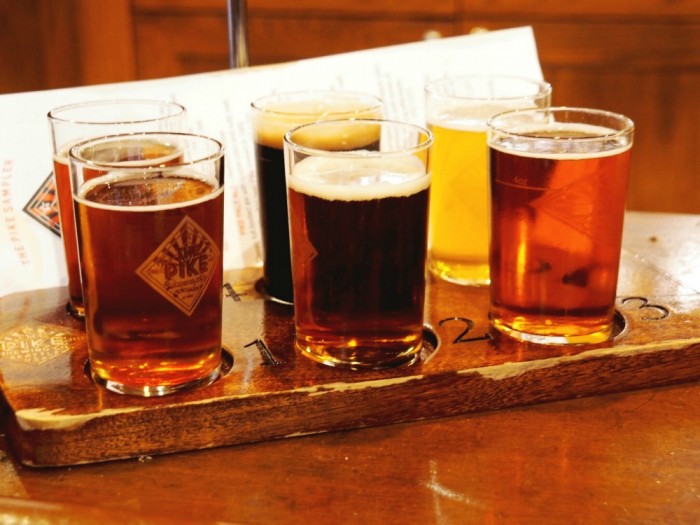 7. Machiavelli 1215 Pike Street
Machiavelli has been a neighbourhood favourite and it's still as popular as ever. It's not fancy, there's no frills, just good old fashioned Italian food in a small and cosy no reservations space. Food is fresh and comes out fast and service is friendly. There's pizza, pasta, a heap of Italian classics and some house specials, like the Chicken Liver Lasagne. Yum! Oh, and there's a 5% discount if you pay cash!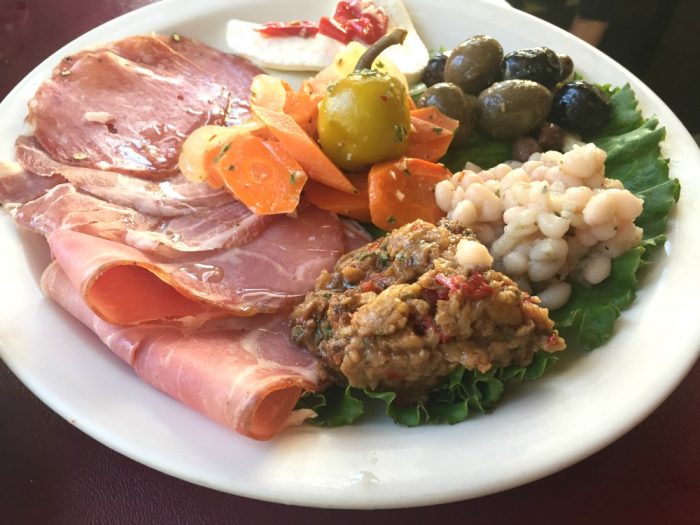 There a lot to love about this place, not least because of  it's name. The first thing to note is that it's a brewery, not  a brewpub, this place is all about the beer. The interior is vast, because in the words of Optimism"beer is big, beer is important, beer deserves a large space." They've cleverly created a space to brew, to grow and for the beer loving community to enjoy the fruits of their labour, and their friends.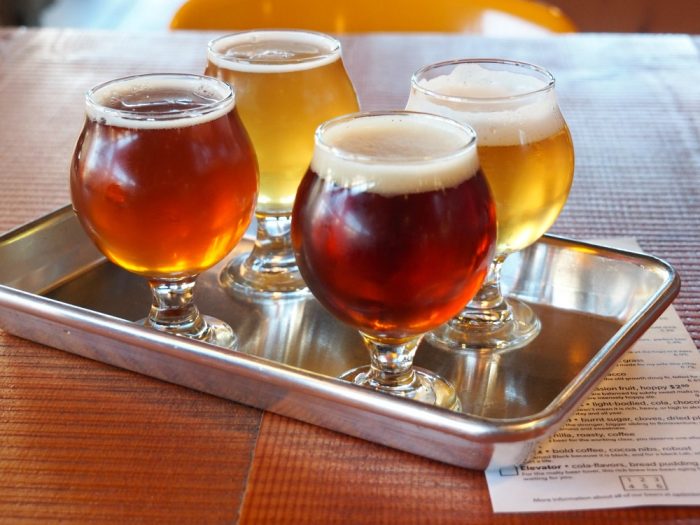 If you like beer without the jargon, you're going to love it here.  There  are more beers than you can shake a stick at. Don't worry if you're indecisive, you can choose 4 minis ($2 each) and build your own pint!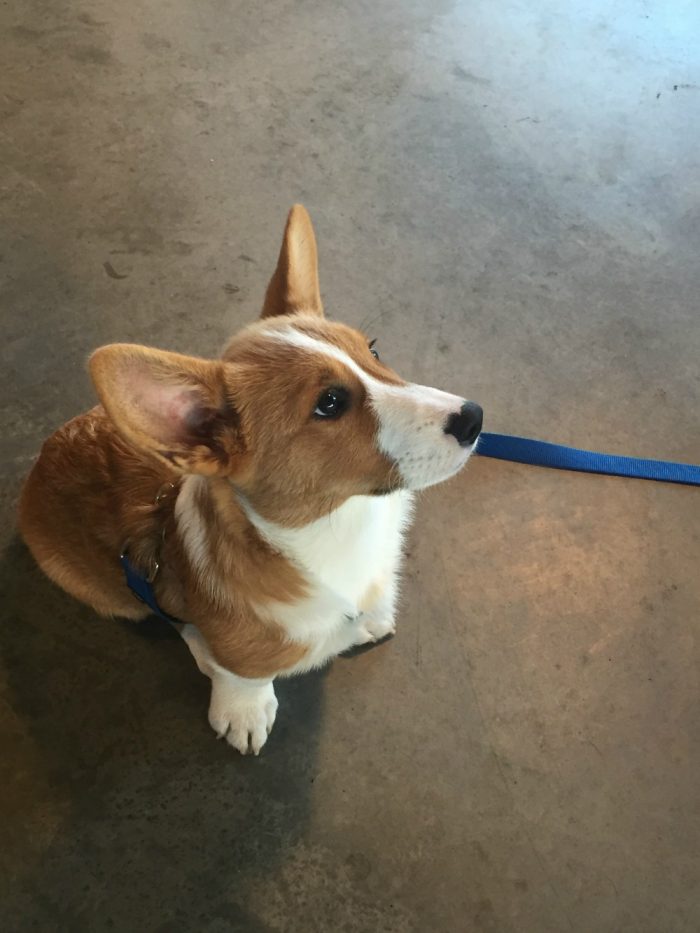 You can BYO food, there's rotating food trucks out the back – check the website for details, (I wasn't joking when I said it was all about the beer) bring your own pooch  and you don't have to tip because the staff get paid a living wage. Yay! You do have to take responsibility for your brew and clean up your trash and clear your table but that's all part of the fun, right?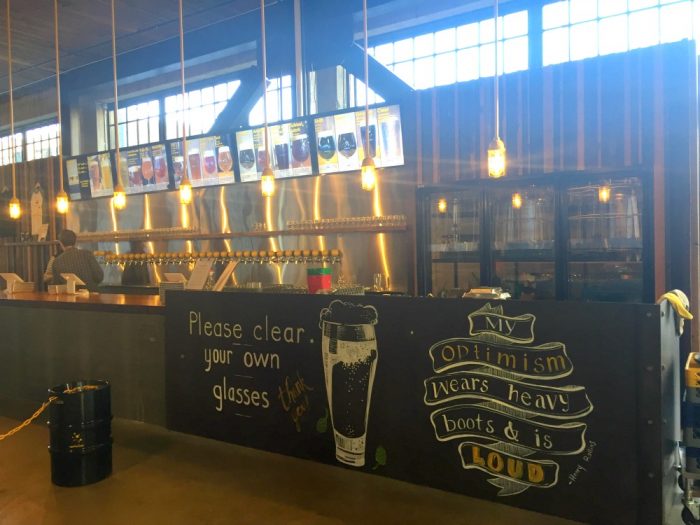 9. Sun Liquor 514 E Pike Street
This micro-distillery makes it's own gin and vodka behind the bar from which it's served. Inside the dimly lit, wood panelled interior you'll find some cracking cocktails and good service. If it's a fine day, grab yourself a seat outside, or just pull up a stool and make yourself at home at the bar. There's a full food menu too and if you're a keen bean you can book yourself a distillery tour and see where the magic happens.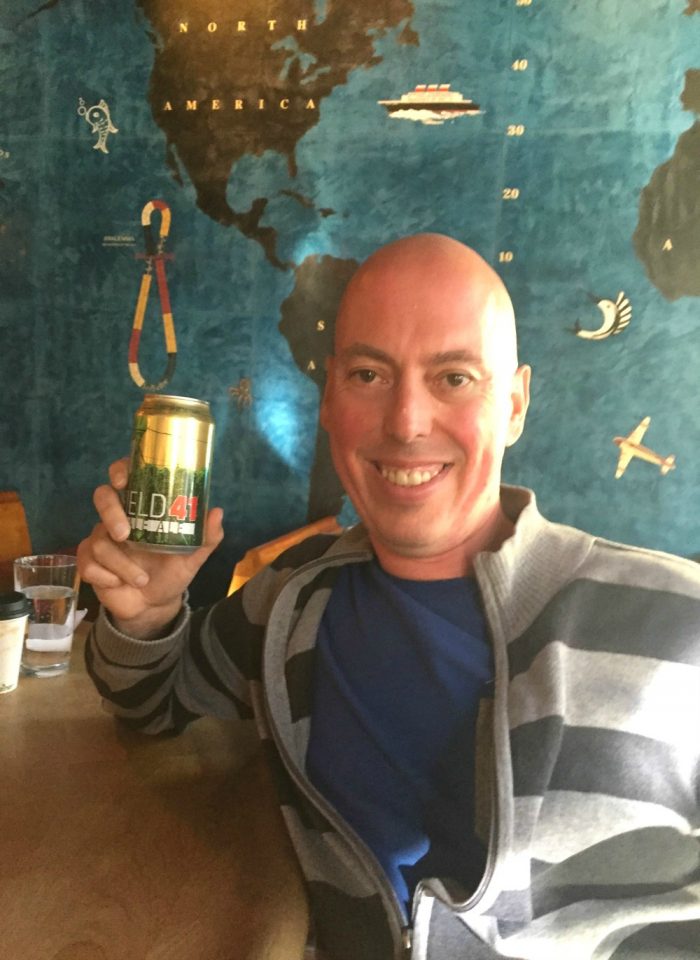 10. Soi Thai 1400 10th Avenue
This could well be some of the best Thai food you'll eat outside of Thailand. The menu is Isan (an area in North East Thailand) influenced and it bats way above your average Thai. Don't miss the Khao Soi; a Northern style noodle curry. The food is beautifully presented and the flavours are incredibly well balanced.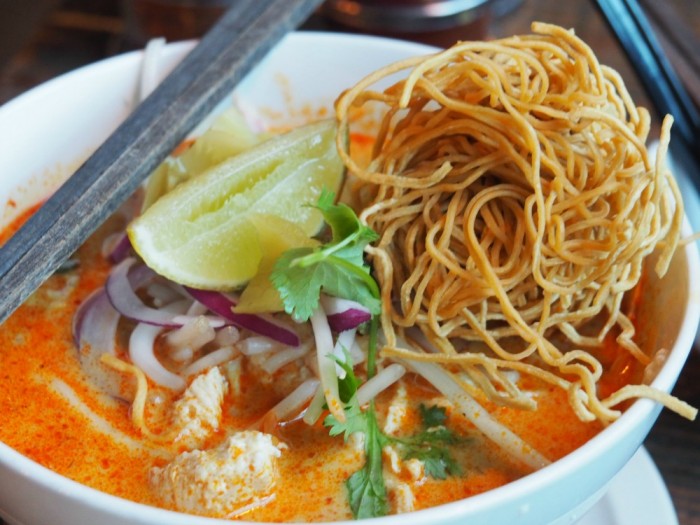 They claim to have the coldest beer in Seattle, well, they do freeze their glasses, but don't bypass the cocktail list. It's cracking.
11. Old School Frozen Custard 1316 E Pike Street
If you love ice cream, you're going to love frozen custard. This cosy dessert place has a relaxed vibe, super friendly service and  serves a limited range of regular flavours plus some daily specials. The frozen custard gods looked favourably upon us the day we visited because the special was  Butterfinger Crunch and oh, so good. There are also sundaes and a plethora of ways to pimp up your frozen dessert but if you're a purist, take your scoop plain and simple in one of the delicious buckwheat cones.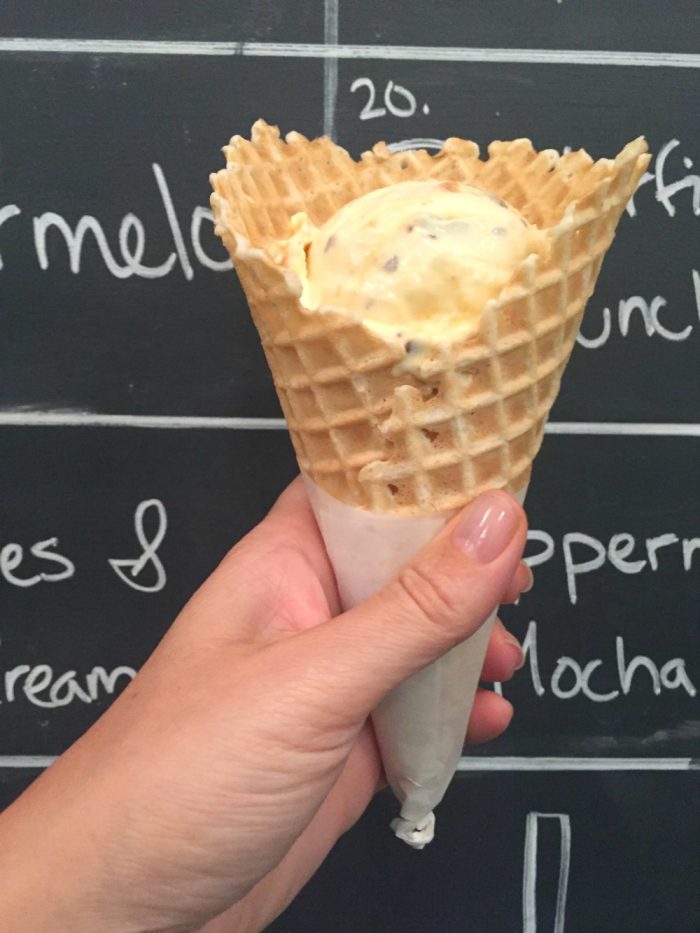 12. Starbucks Reserve Roastery and Tasting Room 1124 Pike Street
You know Starbucks started in Seattle, right? Well, this is Starbucks but not as you know it. They call this "a one of a kind coffee shrine" and true enough, this is the one and only of it's kind in the world, which is kind of a shame because if all Starbucks were like this, everyone would be drinking their coffee. Even Australians!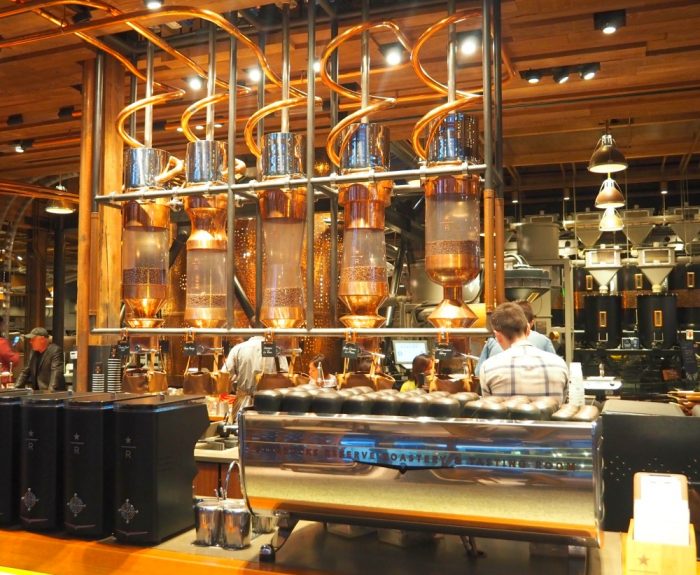 The building is as unique as the coffee, which is all roasted in house. You'll be able to drink one of their speciality brews and see it being roasted too. If you're a coffee nerd, you might want to take one of the tours and/or check out the unique coffee paraphenalia available for purchase.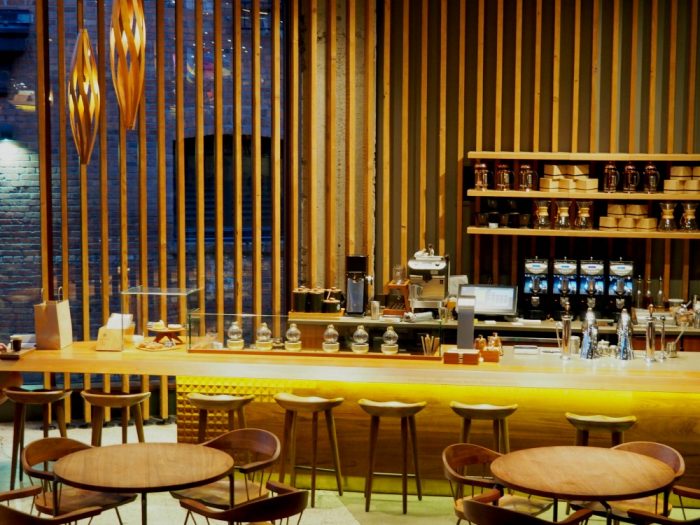 13. Bakery Nouveau 137 15th Ave E
This world renowned bakery is a little bite of Paris in the heart of Capitol Hill. It seems that when it comes to these super delicious breads, cakes and sandwiches, resistance is futile… And that's not all, the coffee is good too! It's worth visiting just for one of these savoury croissants, although when it comes to baked goods, you'll be spoilt for choice!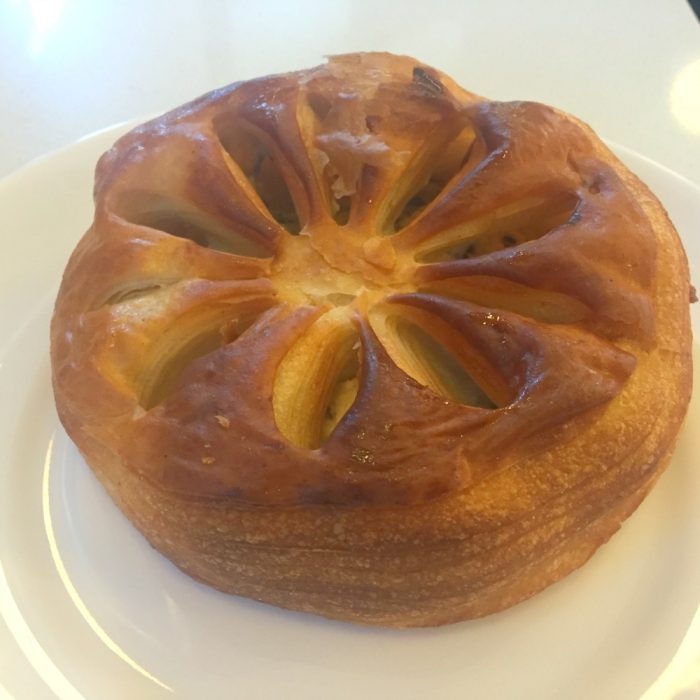 This place is always popular and there's almost always a line. There's limited seating inside and out, but if there's no space, get your baked goods to go. Whatever you do, don't leave town without trying the twice baked almond croissant. Just sayin'.
14. General Porpoise 1020 E Union Street
If you love doughnuts, you are going to love General Porpoise. The interior here is light and airy, much like the delicious doughnuts, which are fluffy and filled with handmade custards, creams and jams . They remind me of the doughnuts I ate growing up when I was a child, except I'd have to eat the whole doughnut to find a speck of jam in the middle. General Porpoise does not hold back on the fillings, they're jam packed (excuse the pun.)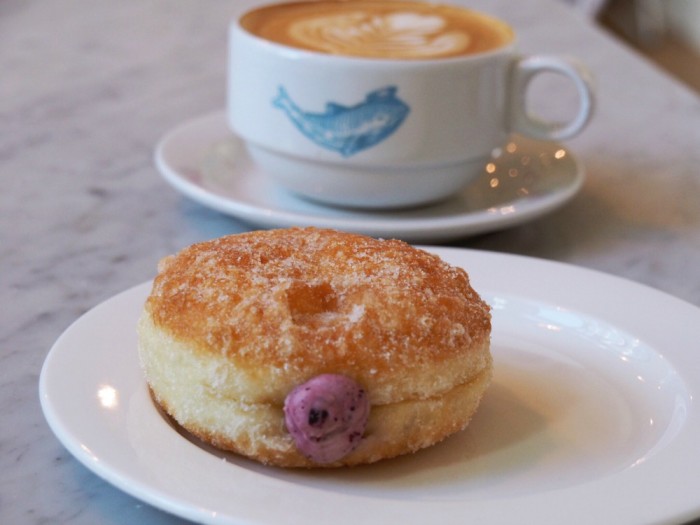 Service is exceptionally friendly and the coffee is outstandingly good. We tried our hardest to eat our way through the small but perfectly formed menu. Everything was delicious but if we had to choose a favourite, it would be the Huckleberry Cream. Finger lickin' good!
15. Dick's Drive In 115 Broadway E
Dick's is a Seattle institution and the quintessential American burger joint. It's a drive in with a walk up window and probably the only place in town where you can get dinner with change from 5 bucks. Burgers and buns are all fresh, not frozen and the fries are made from real potatoes and cut by hand. And in case you're wondering, you can totally taste the difference.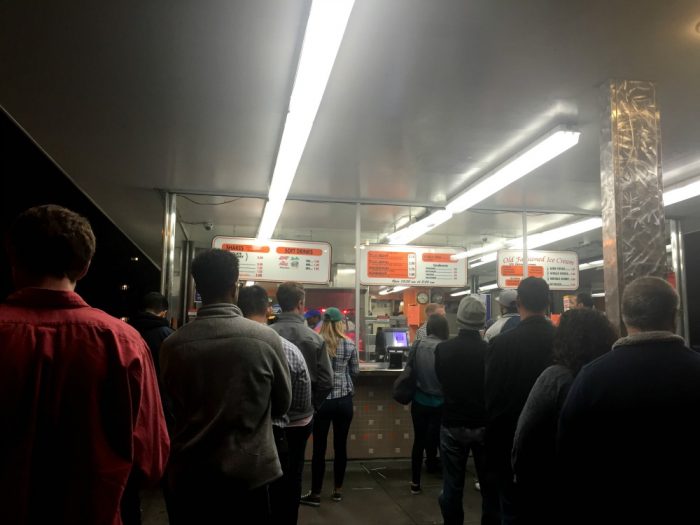 Dick's has been serving up burgers since the 1950's and if the queues are anything to go by, it's still as popular as ever. The owner is now in his 70's and gives proper wages and a whole heap of benefits to his employees – so it's a socially conscious burger too! Admittedly the burgers aren't going to win any beauty contests, but they certainly pass the taste test and with change from five bucks, what's not to love?!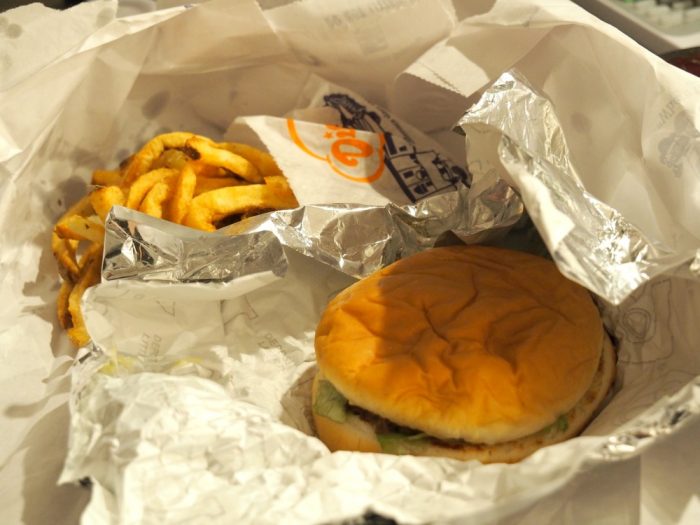 Have you ever been to Seattle? Have you got anything to add to the list? Which of these feels like your favourite?
All food, drinks, ice creams and baked goods were thoroughly enjoyed and independently paid for.
Linking up with Kylie for IBOT  and   Van, Marcella, Lauren and Isabel for Wanderful Wednesday