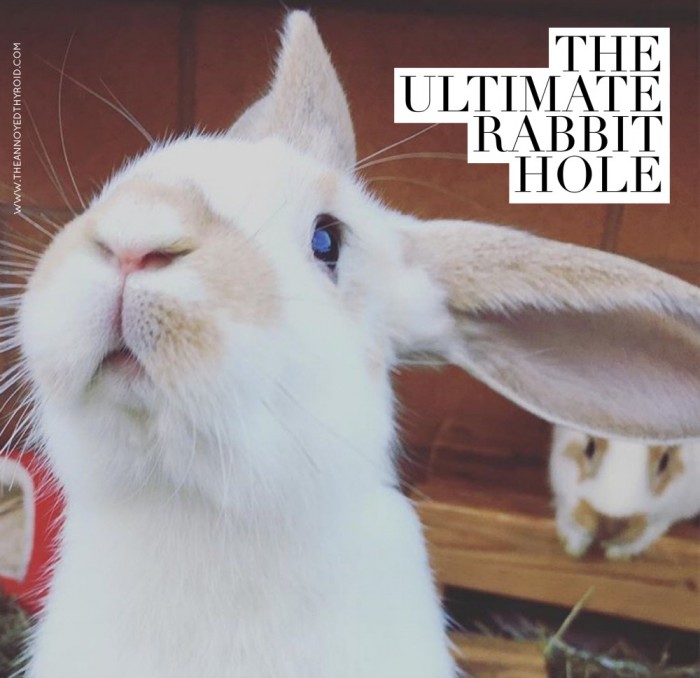 Hello friends and welcome to the weekend. This week's rabbit hole adventure is brought to you by my good friend, Jet Lag. Despite following these 12 easy ways to minimise jet lag to the letter, my body clock doesn't know if it's Arthur or Martha. But let's not get our knickers in a knot, let's get lost in lovely links instead. I think that's much more preferable!
Now seeing as my body clock is all messed up, I hope you don't mind if we rewind one day and celebrate yesterday's National Cherry Dessert Day today. Is that OK? I mean who can resist this No Bake Cherry Cheesecake Lasagne, this Sweet Dark Cherry Cobbler and these Chocolate Cherry Brownies? Not me! Oh, and I'll have to throw my Brown Sugar Cherry Pie into the mix, because it's cherry delicious!
This week has passed me by in a jet lag infused haze but next week I'm going to be all aboard the lunch box train and I think these 101 Lunch Box Snacks plus free printable will come in super handy.
I love love so I love Annie's list of 11 things that keep her marriage on track.  She is love by name and love by nature!
I don't know about you, but I never know what to write in a sympathy card. I hope I don't have to write one anytime soon, but if and when I do, I'm going to refer to this guide on how to write a condolence note. It's practical, it's touching and it's written by the sister-in-law of Paul Kalanithi, the author of When Breath Becomes Air  which is one of the most heartfelt but heartbreaking books I've ever had the good fortune to read.
I found some cracking reads down the rabbit hole last week. I loved Jess' 10 ways to celebrate your loved ones, the sneak peek into Denyse's garden and of course, Aleney's 24 Tricks to Sleep Better in the Sky. Wish I'd read the latter before I boarded the plane!
It was definitely a bad news week and in particular, the news from Manchester shook me to my core. However, at times like these I like to follow Mr Rogers' advice and "look for the helpers." Did you hear about the homeless man who became a hero at the Manchester bombing and was rewarded with housing? Call it the "Blitz Spirit" or whatever, but you can beat some British humour, and it's always at it's best when the chips are down. If you don't believe me, check out how the #BritishThreatLevels hashtag is delivering stoical humour in the face of terror.
I'm determined that 2017 will be the Year of the Dog at our place, or should I say, the year we get a dog at our place. I've already started the research and will definitely be giving this list of Top 10 Recommended Small Indoor Dogs a thorough going over.
Talking of dogs, I think it's fascinating to see how the popularity of breeds varies from country to country. I saw so many French Bulldogs in the mother country so I'm not surprised to see that the French Bulldog is set to become the UK's favourite dog breed.  And if you want to see what's top of the dogs down under, here's a list of the most popular dog breeds in Australia in 2017.
What's on your weekend agenda? Have you got a jet lag busting tip to share? What's your top tip for keeping a relationship on track? Do you have a favourite dog breed? Tell me all the things!
Every Saturday morning, we will open up the rabbit hole link up for bloggers to add their link list posts or even just their favourite post (if you are not of the link list kind) for the week. Please link only one post. This makes it fair for everyone and allows more posts to be read. Talking of reading, do try and pop along to say howdee to some of  the other lovely linkers and my awesome co-hosts. This week, you can link up here or bob on over and say hello to Paula at  The Geeky Shopaholic, Jess at Confident Life and Shari at Good Food Week. It doesn't matter where you add your link because it will appear on all four blogs, as if by magic!  The link up will stay open until midnight the following Monday.
* Some of the links in this post are affiliate links. If you click to buy the item, I make a little commission but you don't pay any extra.
Loading InLinkz ...