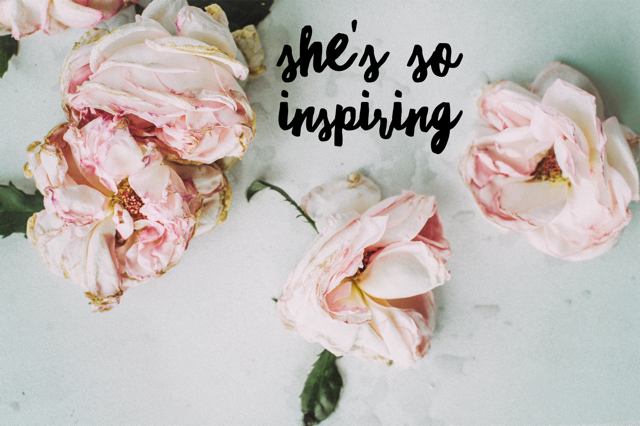 My life has been touched by some uber amazing women whose passion for life and the way they  choose to live it have really inspired me.  A few years ago, I started the She's So Inspiring series to showcase these women of awesome and their amazing stories because I knew that they would inspire others.  Some of these inspiring women are bloggers, some are not, their lives are all different and  they are all incredibly special. I am so honoured that they are sharing their stories and sprinkling a little bit of their awesome right here. May you be wom-inspired!
Meet Gabriella Kasley.
I've found that in life, once you put your heart into something, the universe can and will deliver and that's certainly what happened, with She's So Inspiring V.2. I was worried how and where I would find so many women of awesome, but really I shouldn't have because inspiring women are everywhere!
No sooner  I had decided to bring back the series, than I met Gabriella in a Run Disney Facebook group no less, and in case you're wondering, Run Disney Facebook groups are totally a thing, and very awesome things at that. Her story was inspiring to me and so many others there, that I knew she had to be part of the series. Thus far, we've only met in cyberspace, but we're hoping to do a real life meet and greet later this year at the Disneyland Half Marathon in September. Stay tuned for that!
I've said it before and I'll say it again, having an illness does not make a person inspiring. It's one's attitude and actions that inspires others, and that's why Gabriella is part of the series. She's really is so inspiring.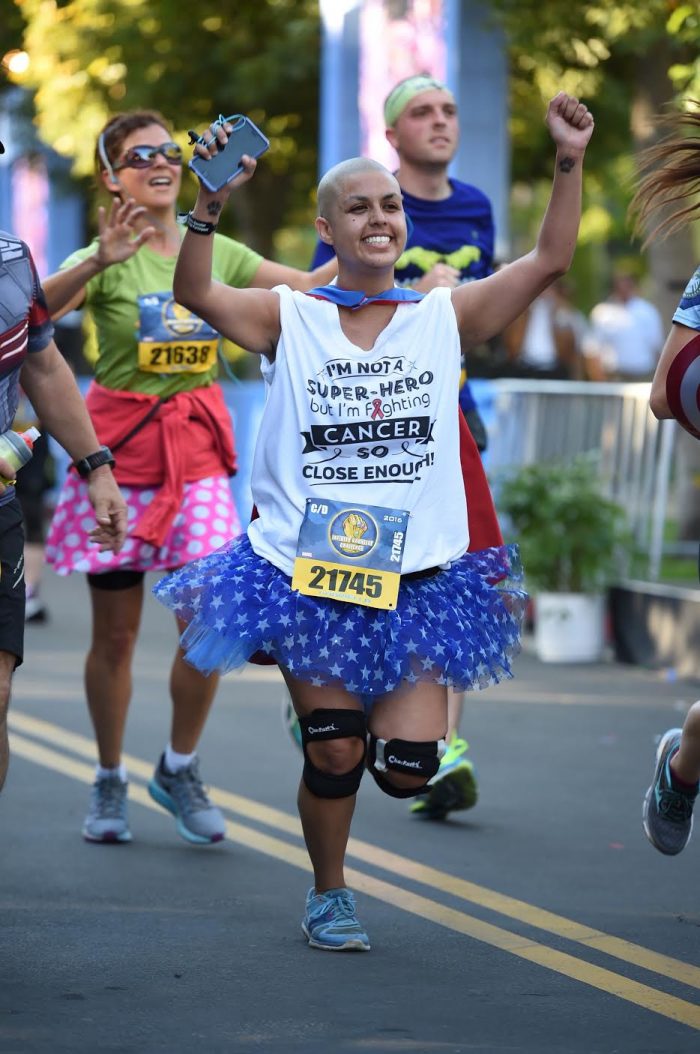 Tell us a bit about yourself.
My Name is Gabriella and I live in Los Angeles, California. I am living with AIDS and Cancer but I managed to graduate from UCLA while going through chemotherapy and radiation. I am in my mid 20's and should be living life to the full but it can be a struggle when I spend most of it in the hospital. But that hasn't stopped me! I have raised thousands and thousands of dollars for AIDS Walk Los Angeles and have run a few half marathons, 10ks and 5ks. I live alone with my medical alert beagle, Burrito. He is my lifeline and best friend, we do everything together!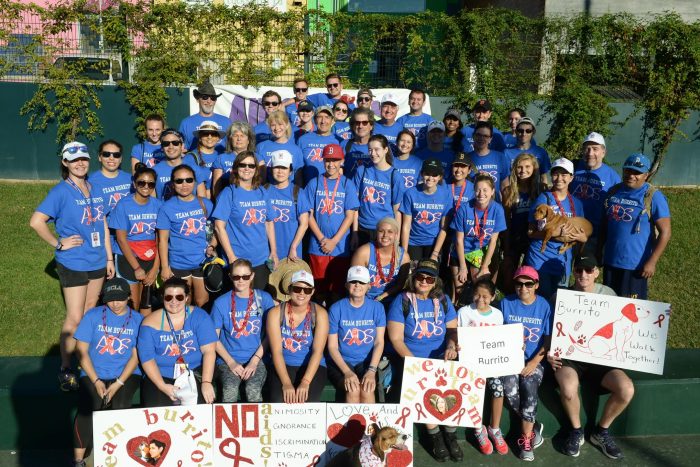 Tell us 3 things you are and 3 things you're not. 
Three things I am, a fighter, a goofball, and giver!
Three things I am not, a quitter, a complainer, and selfish!
Complete this sentence, ____________________  changed my life. How and why?
AIDS and cancer have changed my life. Because of cancer I developed a lesion on my lung which was removed last year in 2016. In 2015 my kidney failed due to AIDS. Everything I do revolves around my medical treatments and what my body decides to do. I have really sick days where I am lucky enough to get to the bathroom and days where I feel fine and can run for miles!
What has been life's greatest lesson?
I lost a really good friend from cancer and she taught me an important lesson. She always told me to find a reason to smile at least once a day, even if I am sick. I have to look at things in a different way when I am so sick. On days where I can't leave my bed, I think  that I have a wonderful medical alert dog that will never leave my side and will protect me and that always makes me smile! It is so important to smile everyday and think of one thing that makes one's life good!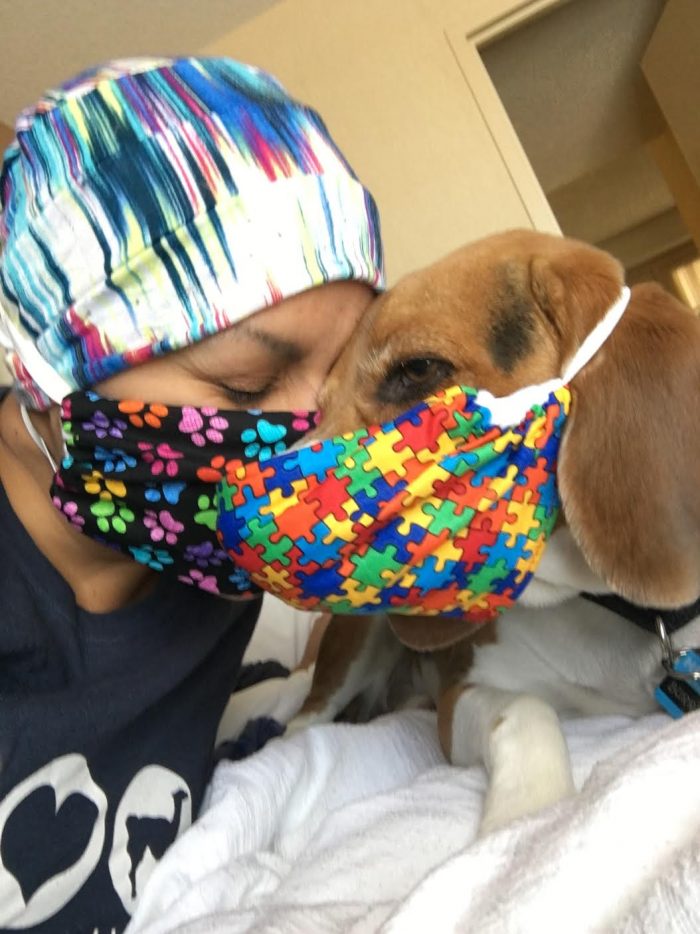 What is your biggest achievement?
Well actually, I have two big achievements… One is graduating from UCLA even though I didn't step into class one time during my senior year. I did my finals in the dorms and in the hospital but still managed to graduate. School was the biggest distraction from my pain that I was in from all the treatments. My second big achievement was running in  the  Disneyland Avengers Super Heroes Half Marathon Weekend.  I ran a 10k and half marathon (on two consecutive days) with one lung and one kidney! It was the best feeling to cross that finish line!!!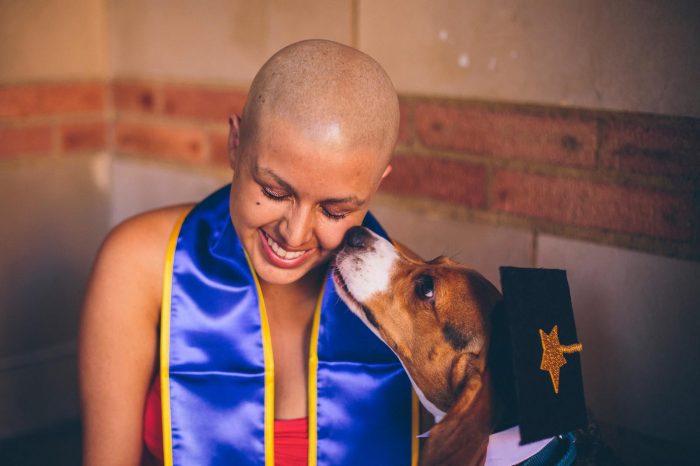 What has been your toughest obstacle and how have you overcome it?
The toughest obstacle for me is to remain positive. I have really bad anxiety and depression and sometimes when treatment gets me very sick or I get bad news, I sink into a really bad depression and lose hope and want to give up. It can be hard when you are in constant pain and sick all the time. It  definitely plays tricks on my mind. But when days are hard I reach out to my friends and they come over or we FaceTime and that always helps. And of course, having my dog, Burrito helps too. He licks my tears and I can't help to smile at him!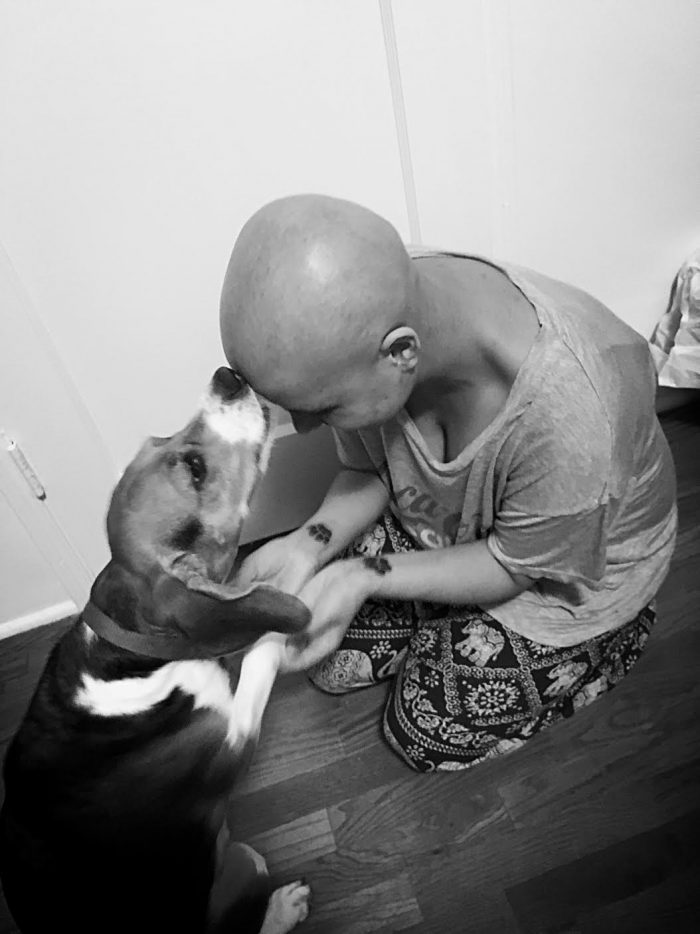 Viktor Frankl says "Those who have a 'why' to live, can bear with almost any 'how." Everyone needs a purpose, what's yours?
I feel like my purpose right now is to just take each day as it comes and inspire people to not give up no matter what the circumstances are.
What are your words to live by?
I live by the words Ohana, and Ohana means "family, and family means no one gets left behind, or forgotten." Oh, and the sentence, "I'm a Big Brave Dog/Pup!"
If you could play hookie for a day what would be on your list to do?
If I could play hookie I would definitely travel around the world. I have been to quite a few countries and want to keep traveling, but right now I am too sick to travel on a plane somewhere far. But there is hope in the future!
You give so much to others, what do you do to take care of yourself?
I always treat myself once a month, either buying myself something expensive or going out doing something fun with my friends like a nice dinner in Malibu, or seeing a play. In August I will get to see Hamilton and I am so excited for that!
Thank you for sharing, Gabriella.
Gabriella is currently in Oklahoma receiving medical treatment and will be there for some time. At home in LA, she has a Hope Wall – a wall with cards that friends have sent her to remind her to keep smiling, keep fighting and to never give up. Now she can't take the wall to Oklahoma but we can take the wall to her! Gabriella is going to make a scrap book of cards that she receives in Oklahoma and will sketch around them. If you want to send her some happy mail, share the love and make her day, leave a comment or send me a message and I'll send you her address! Didn't you know that sending happy mail feels as good (if not better) than receiving it?!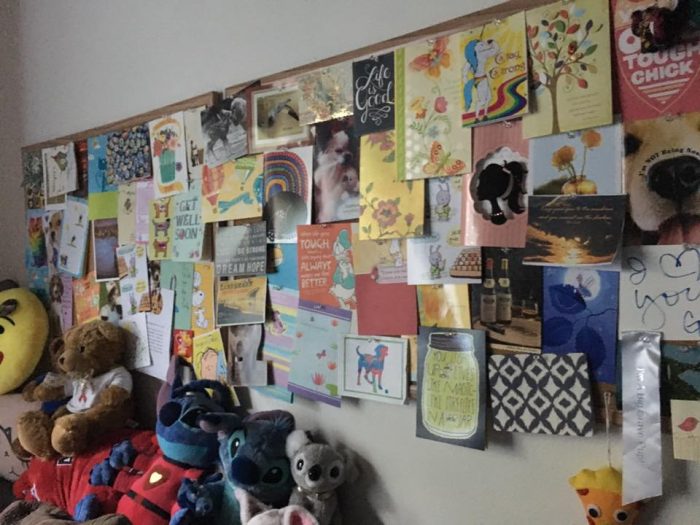 Gabriella doesn't have a blog but you can follow her adventures on instagram and check out this mini movie of her story.
Linking up with Kylie for IBOT