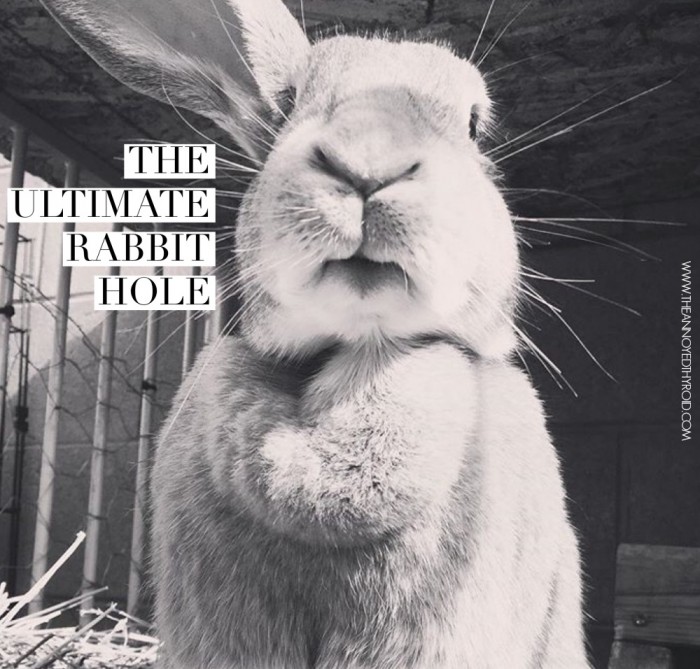 Hello bunny holers! Are you as pleased as me to say hello to the weekend? What with the short working week and a (temporary) return to work, I am all at sixes and fours and have never been as happy to welcome the weekend and hop on down the rabbit hole. Let's get lost in lovely links, shall we?
Tomorrow is National Cherry Pie Day which sounds a very cherry delicious affair if you ask me! I'm loving the look of this Easy Crumble Cherry Pie, these super cute Mini Cherry Pies and these Cherry Cream Cheese Hand Pies. I don't need any encouragement though, I'm already cherry obsessed! Ladies and Gentlemen, I present to you, Exhibit A, my Brown Sugar Cherry Pie, Exhibit B, my Baked Cherry Cheesecake and Exhibit C, my Baked Cherry and Ricotta Cheesecake. So much yum!
The countdown to our holiday is on as we've moved from triple digits to double digits. Squee! But I'll still have plenty of time to practise and try out these tips to take my travel photography to the next level. I wonder if I'll ever get off auto in this lifetime! Still on the subject of photography, these tips on how to get the perfect Run Disney bling shot are the stuff my RunDisney-Instagram dreams are made of.
These 30 ways to simplify your life really appeal to the inner wannabe minimalist in me. When it comes to minimalism, ironing is one thing I would definitely love to minimise! I never knew you could iron clothes with your hairdryer! Did you?!
Do you think a positive outlook is overrated? My brain is a big, busy mess, but somehow this blog post unravelled my most complicated thoughts and articulated them oh, so neatly. Don't miss the three awesome tips for overcoming a negative mindset.
There was so much that tickled my fancy down the rabbit hole last week. I learned a lot about drowning from Lydia's post – you only have a minute. I hope I never need to use that information, but what I know now, could save someone's life in the future. I am totally on board with Katherine's idea of celebrating an un-birthday, where you get all jolly about your birth at the 6 month as well as the full year mark. We already celebrate Christmas (and both our birthdays)  in July so what harm would it do to celebrate un-birthdays in January?! Last but not least, Lauren's Lemon and Coconut Balls look amazeballs, as does everything she makes!
I can't sign off without a good dog story and this one looks good and feels good! Did you hear about the artist who spent a year painting portraits of 100 shelter dogs to encourage others to adopt a pet? Now that is one exhibition I would have loved to have seen!
Sleeping and running (but not at the same time) are high on my weekend agenda, how about you? Are you a cherry lover too? Are you mindful or mind full? Are you on Team Iron? Tell me all the things!
Every Saturday morning, we will open up the rabbit hole link up for bloggers to add their link list posts or even just their favourite post (if you are not of the link list kind) for the week. Please link only one post. This makes it fair for everyone and allows more posts to be read. Talking of reading, do try and pop along to say howdee to some of  the other lovely linkers and my awesome co-hosts. This week, you can link up here or bob on over and say hello to Paula at  The Geeky Shopaholic, Jess at Confident Life and Shari at Good Food Week. It doesn't matter where you add your link because it will appear on all four blogs, as if by magic!  The link up will stay open until midnight the following Monday.
Loading InLinkz ...