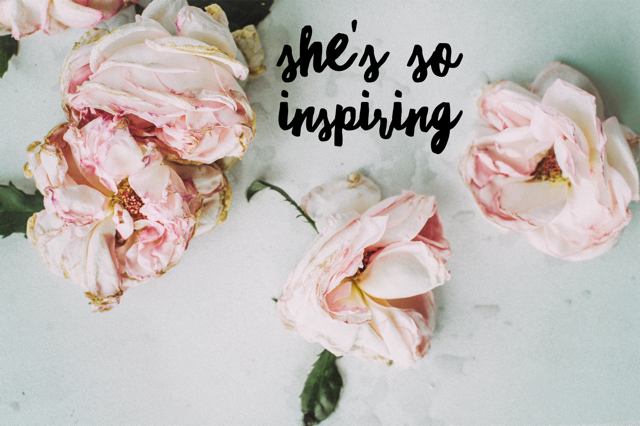 My life has been touched by some uber amazing women whose passion for life and the way they  choose to live it have really inspired me.  A few years ago, I started the She's So Inspiring series to showcase these amazing stories because I knew that they would inspire others.  Some of these inspiring women are bloggers, some are not, their lives are all different and  they are all incredibly special. I am so honoured that they are sharing their stories and sprinkling a little bit of their awesome right here. May you be wom-inspired!
Meet CurvySam. 
I first "met" Sam via The Good Life Gang and was inspired by her budget saving tips – she sure knows how to stretch a dollar. But of course there's so much more to Sam's story than some money magic. This is a woman who walks the walk, talks the talk and always keeps it real. But what I love most about Sam is that she strives so hard to inspire and empower women to look and feel totally fabulous, whatever size and shape they may be. Meet Curvy Sam. She's so inspiring!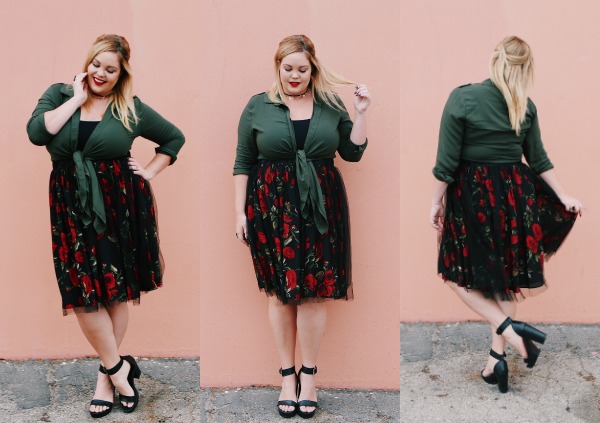 Tell us a bit about yourself.
Hi I'm CurvySam and I'm a plus size digital influencer, TV host, occasional blogger (emphasis on the occasional part), social media Queen for the RSPCA, Aussie Editor for Skorch Mag and a lover of life. I chat about travel, share tips on where to buy plus size clothes, how to style them and encourage women to feel fabulous about their body no matter what shape or size they are.
This all started 7 years ago when I'd had enough of hearing friends talking negatively about their bodies. How they wouldn't go to an event until they'd lost X amount of weight. One day after hearing another group of women in a change room each rattle off comments about how disgusting their bodies were. I cracked.
Enough was enough. I needed to get my voice out there. I won a positive body image comp with Marie Claire, then signed up as a plus size model. Then things kind of progressed. Nowadays I travel the world sharing my experiences and body positive messages via social media and through my live insta stories and snapchat. Most recently I was volunteering teaching English in village in Nepal and then went straight to Full Figure Fashion Week in NYC. From roughing it to glam I keep it real on social media.
I hope to inspire women to live a life they love and settle for nothing less than extraordinary.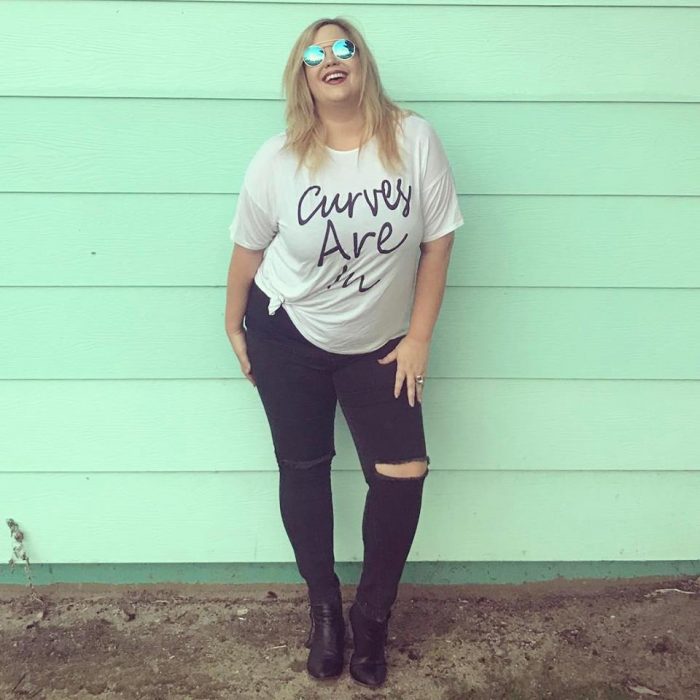 Tell us 3 things you are and 3 things you're not. 
I am confident, loyal and a free spirited traveller.
I am not a coffee drinker, a runner or an avocado lover.
Complete this sentence, ____________________  changed my life. How and why?
Travelling on my own changed my life.
There's something about solo travel that brings back power and a sort of fullness to your life. It's extremely empowering to survive and thrive completely on your own.  Not only does it instantly flush out your strengths and weaknesses, pushes you to let go of your fears and inhibitions. When you are by yourself, it is up to you to get things done on your own, which might involve you doing something you would have shied away from in the past. You also develop a trust in yourself — and that's really freeing.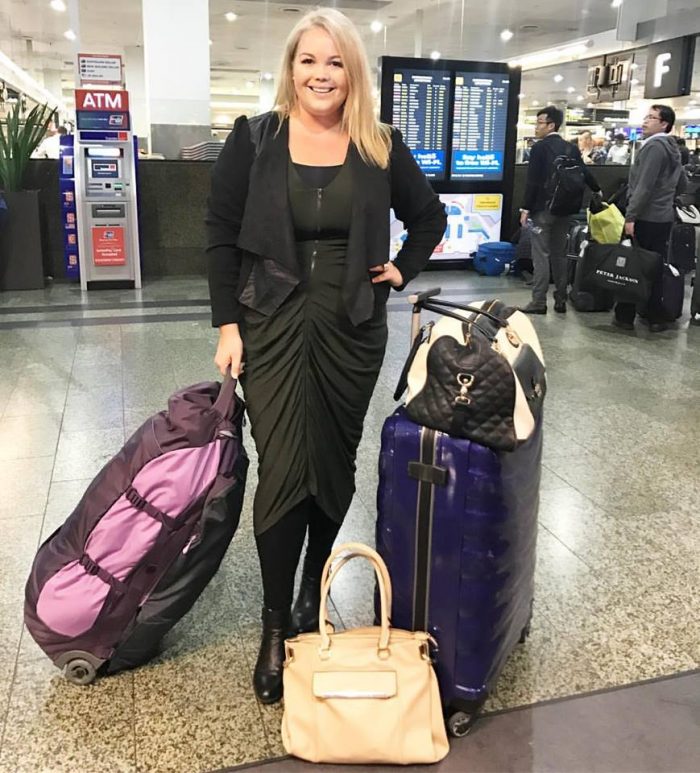 What has been life's greatest lesson?
Life is now.
We keeping waiting for that amazing thing to happen in the future that will be the key to our happiness. But this is it. Right now. Life continues to be a series of right nows. So learn to love your life, your body, your situation right now, and you'll have an amazing life. Or make the changes to make it an amazing life.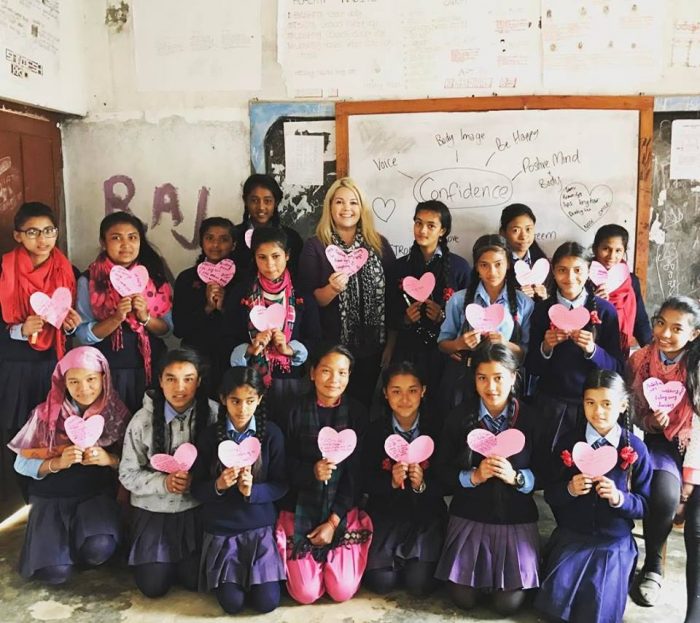 What is your biggest achievement?
My greatest achievement of life is 'to know myself and be myself confidently'.
In my mid 20's, I used to be like the people who are considered to be successful. I had the partner of 6 years, the new car, the four bedroom house, the government job. Deep down I knew it wasn't what I wanted. I longed for something else, it wasn't the life I wanted to live, I just did it because it was the thing to do to keep everyone happy.
However, soon I realized that there is no fixed formulae of success and that everyone succeeds in their own way. Now I don't bother if others consider me successful or happy as long as I am able to be myself and do the things that I like to do. Like going to the supermarket in my PJ's. It's freeing… You should try it one day!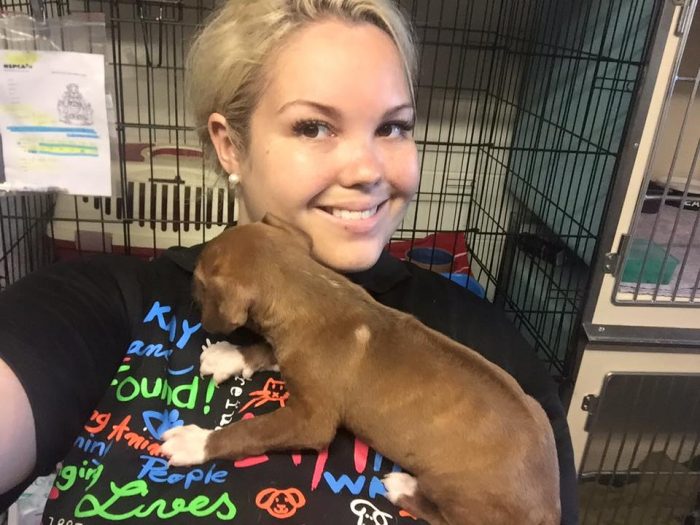 What has been your toughest obstacle and how have you overcome it?
It's hard to list the toughest obstacle but having a mortgage from a young age, on my own is high up there.
When I was 21 (10 years ago) I made a bad financial decision. I invested in a piece of land, went against what my parents told me (duh, because I knew it all) and got myself a piece of land on the same island where my grandparents live. 10 years later I've only just finished paying off the mortgage. The land is worth next to nothing. Maybe one day it will go up…. Probably by the time I'm 60. Who knows?
Having the mortgage was a burden and an obstacle. But without that I wouldn't have learnt how to budget. I've never had a dollar off anyone else to help me, I had to learn to overcome financial issues on my own. I did what I needed to do to stay afloat and live a full life. And I'm actually quite proud of myself.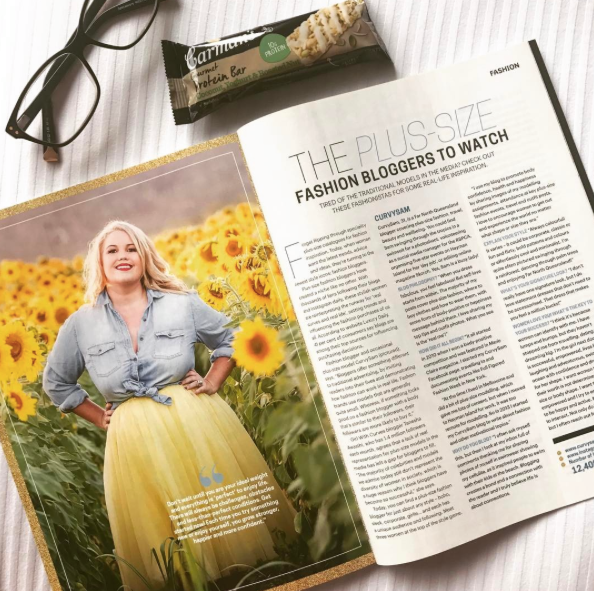 Viktor Frankl says "Those who have a 'why' to live, can bear with almost any 'how." Everyone needs a purpose, what's yours?
I left this question until last to answer. Mainly because I didn't know what to say. So instead I went through some photos on my phone to include in this article. As I was going through memories I can remember how I felt at that exact moment.
I love life. At no matter what shape or size I am I do everything I can to be happy. I laugh too loudly, I'm inappropriate, I swear (sorry, Mum), I try new things and I always put myself out there.
We all have our ups and downs which I share on live feeds especially when travelling. By sharing my stories I have inspired women to put a bathing suit on, to travel, to be confident naked. I know this because they write to me and tell me and honestly, it makes my heart swell with warmth.
I've worked hard to find my "happiness" and know it has little to do with external circumstances but has everything to do with inner-fulfillment. So maybe my purpose is to direct and encourage others to feel the same way.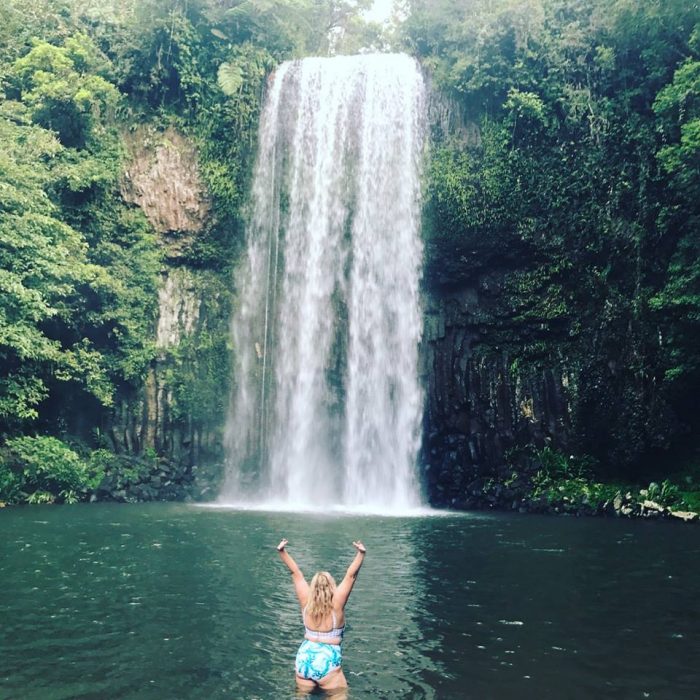 What are your words to live by?
"Less stuff, more experiences."
We get so caught up with buying 'stuff'. The pleasure and positive memories afforded by great experiences far outweigh material things. If you're trying to decide between the new sofa or the family trip, take the trip every time.
But this is my favourite quote, "Life is short, break the rules, forgive quickly, kiss slowly, love truly, laugh uncontrollably, and never regret anything that made you smile. Twenty years from now you will be more disappointed by the things you didn't do than by the ones you did. So throw off the bowlines. Sail away from the safe harbor. Catch the trade winds in your sails. Explore. Dream. Discover." ― Mark Twain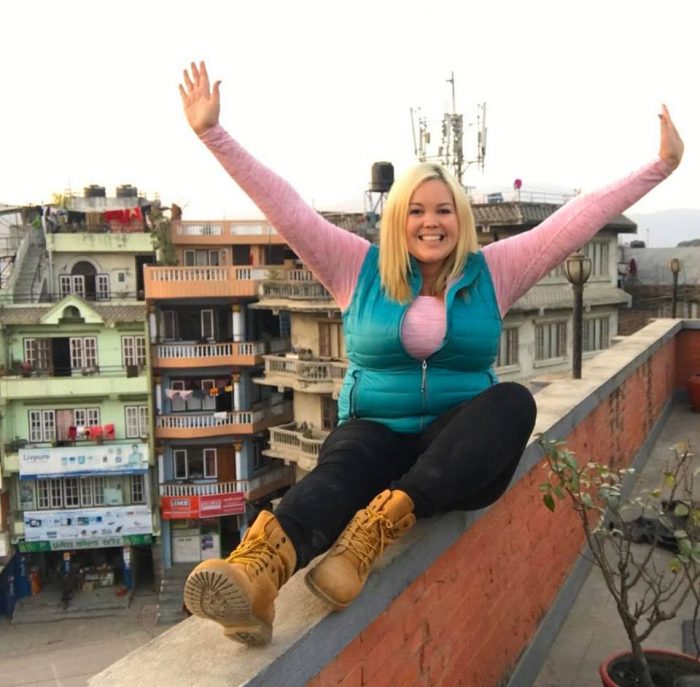 You give so much to others, what do you do to take care of yourself?
I'm a big believer in self care. And the term 'treat yo self' which is a perk to having a single income and no kids. You'll rarely find me without my nails done. Sunday funday is something my friends and I do, rather than get caught up with meal prep or washing we always make sure we do something on Sunday that's
fun. It's a self care ritual where we aren't near our phones.
We live in such a connected world where we have everything at our fingertips but I really feel that we aren't as connected to what's happening around us. So when it comes to self care as a digital influencer I always make sure I keep in touch with people. Walking and talking out in nature is my fave thing to do when
I need to feel connected again.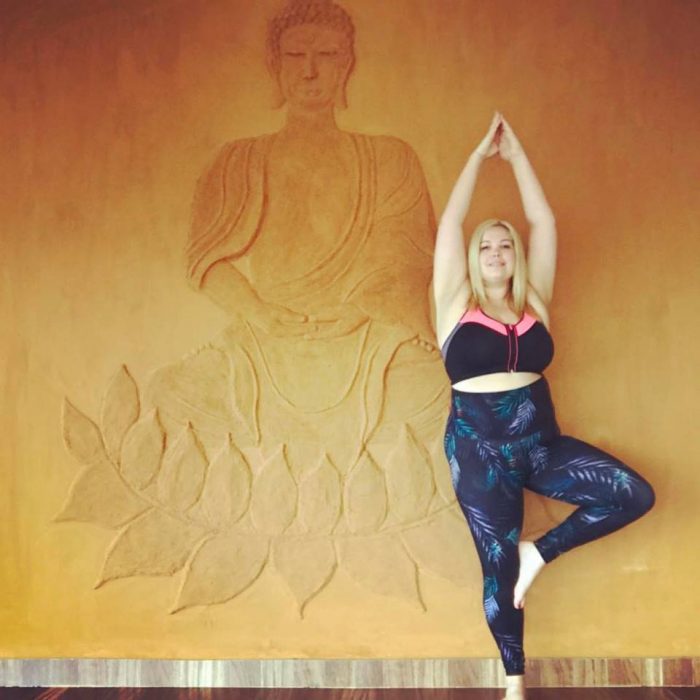 Thank you for sharing, Sam.
Let Sam inspire you a little bit more…
on the blog 
on facebook
on instagram 
and on snapchat @hellocurvysam