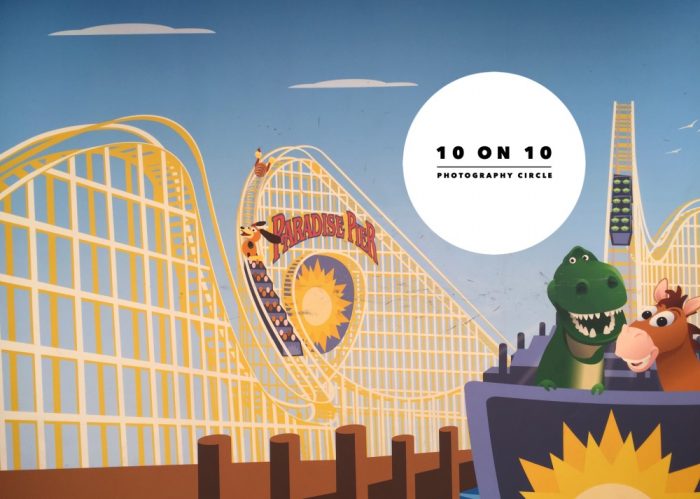 I'm super excited to be joining in this month's Photography Circle, although as there's only two of us, it's less of a circle and more of a line ! Don't forget, when you've finished checking out my pics, be sure to pop on over and see Erik from the Netherlands. Since he's been on photographic sabbatical, I can't wait to see what he's been snapping!
I'm like a dog with a bone once I get started and this photography project is no different, so as I've started the year, so I'll finish it too! Doggedness aside, I have so many Disney photos to share with you this 10 on 10 is the perfect place to start! Disney was way too hot and I was way too lazy to use my big girl's camera so all these snaps come courtesy of my iphone. I took almost all of them myself but as you'll see, I got by with a little help from my Disney friends because my arms aren't that long!
Of course, it's every little girl's (and big girl's) dream to meet Mickey and Minnie because #disneylifegoals! It proves a bit of a mission impossible this time round, but I do get to see Minnie on parade. She's got the moves!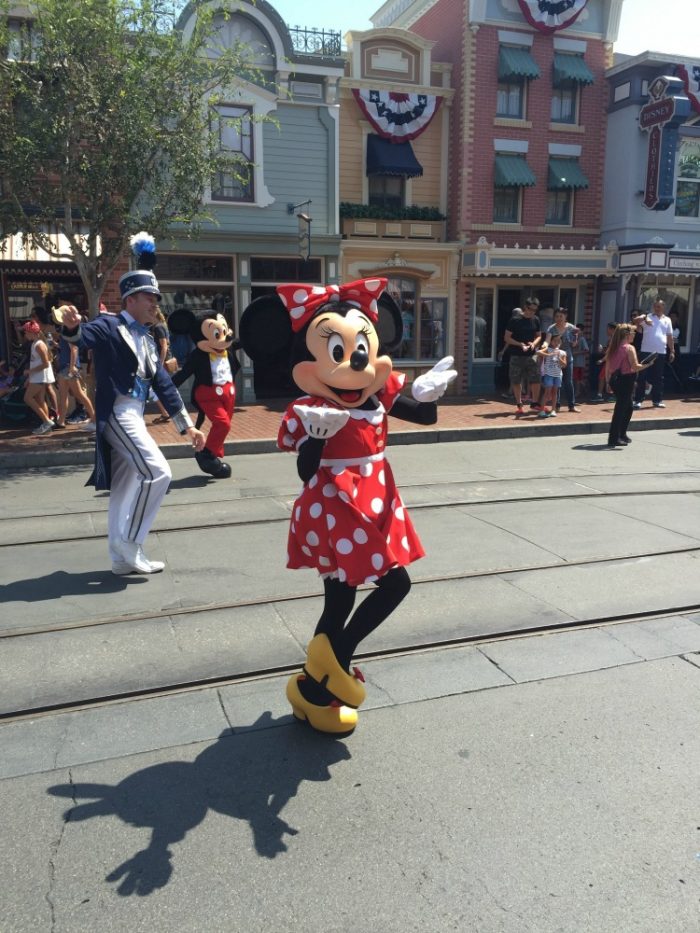 My motto is, when in Disney, eat Disney and all the Mickey shaped foods. I can not resist these Mickey shaped beignets (pronounced "ben-yays") and wash it all down with a Mint Julep, which is kind of a super strong lime cordial with a sprig of mint on the side. FYI, everything tastes better when it's Mickey shaped.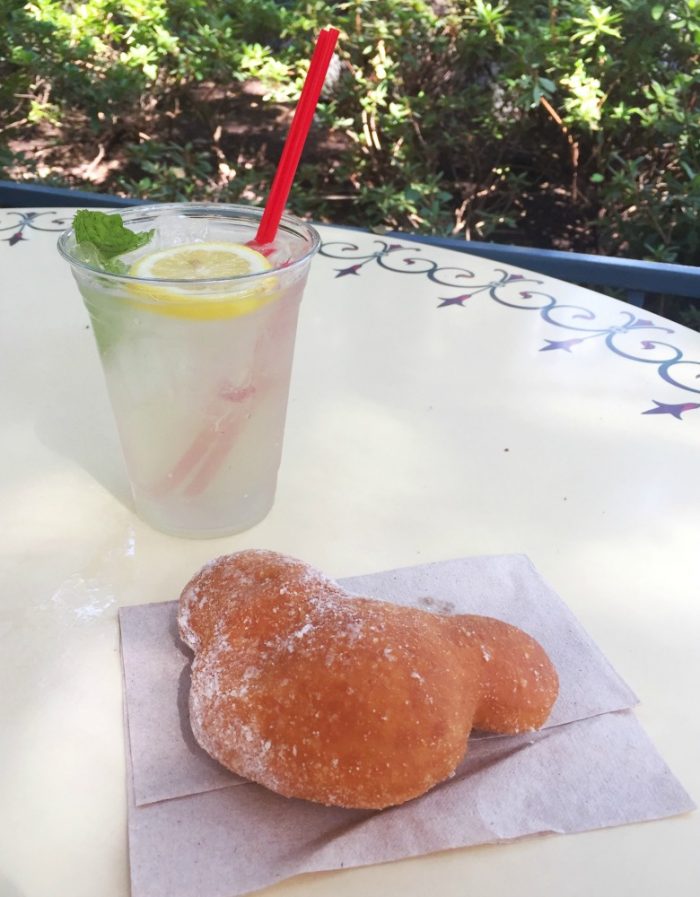 We spend 5 days on Disney property but only 2 days in the parks… because fatigue, jet lag and crowds are a lethal combination. I don't like rides that are too fast, too bumpy or too dippy which leaves me with a plethora of "baby" rides to choose from. Luigi's Rollickin' Roadsters at California Adventure is one of my all time faves – although I don't recommend riding after a cocktail. Just sayin'!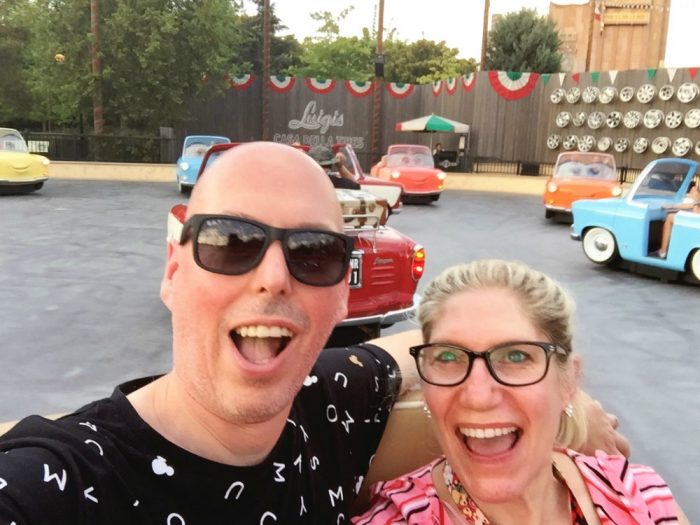 First we park, then we run. Anaheim temperatures are usually both temperate and favourable but this year, the temperatures are extreme, uber melty and less than ideal for running. Nevertheless we have paid up, so we show up. Friday is our first run and the 5k is a great opportunity to work up a sweat, stretch our legs and pop our red car trolley cherry in style!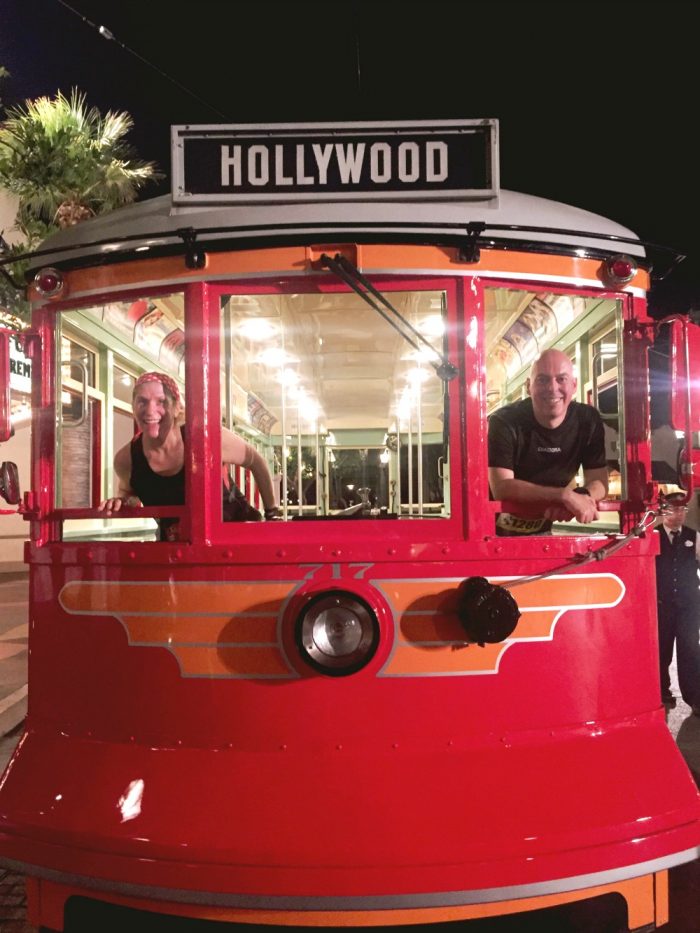 We are bright eyed, bushy tailed and totally jet lagged for all three runs, but none more so that Saturday's Monsters Inc 10k. We get dressed up as Mike and Sully and I am especially relieved that my legs, furry spots and homemade headband lasted the distance.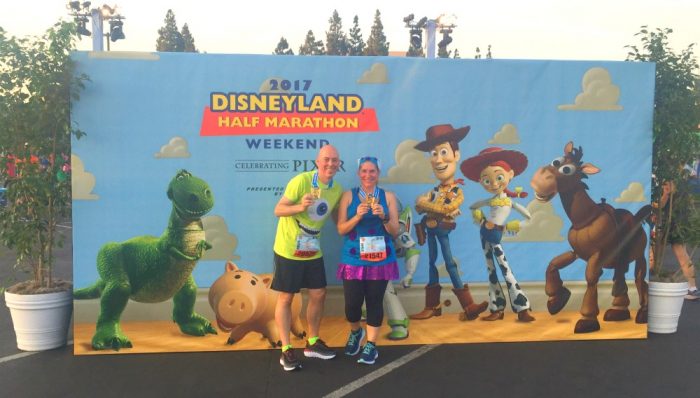 You know it's going to be a good day when you have some new Disney bling,  you're eating (leftover) pizza for breakfast and you're enjoying it all on Mickey Mouse sheets. One thing is for sure, we can carb load in style.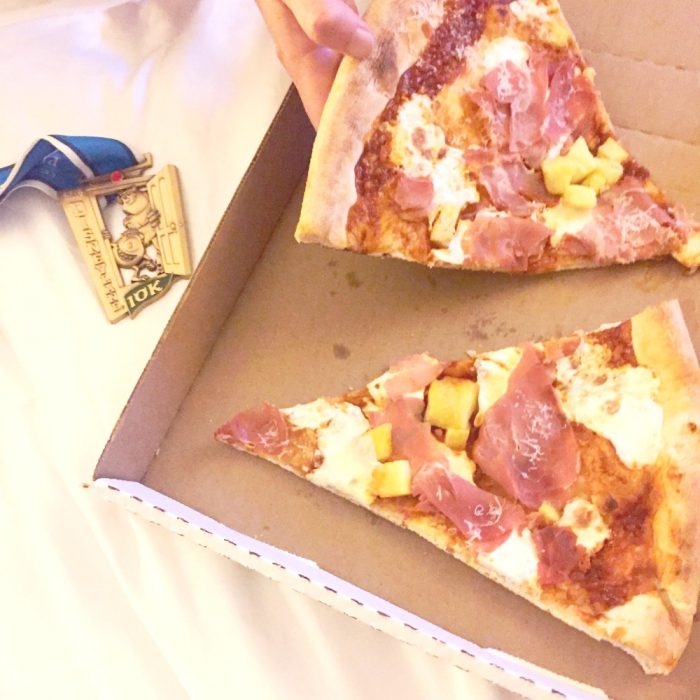 We have a Disneyland Half Marathon tradition of dining at the Cheesecake Factory the night before the run. This year is no exception and the food portions and the carb quantities are as outsize as ever. David can barely get his chops around his club sandwich!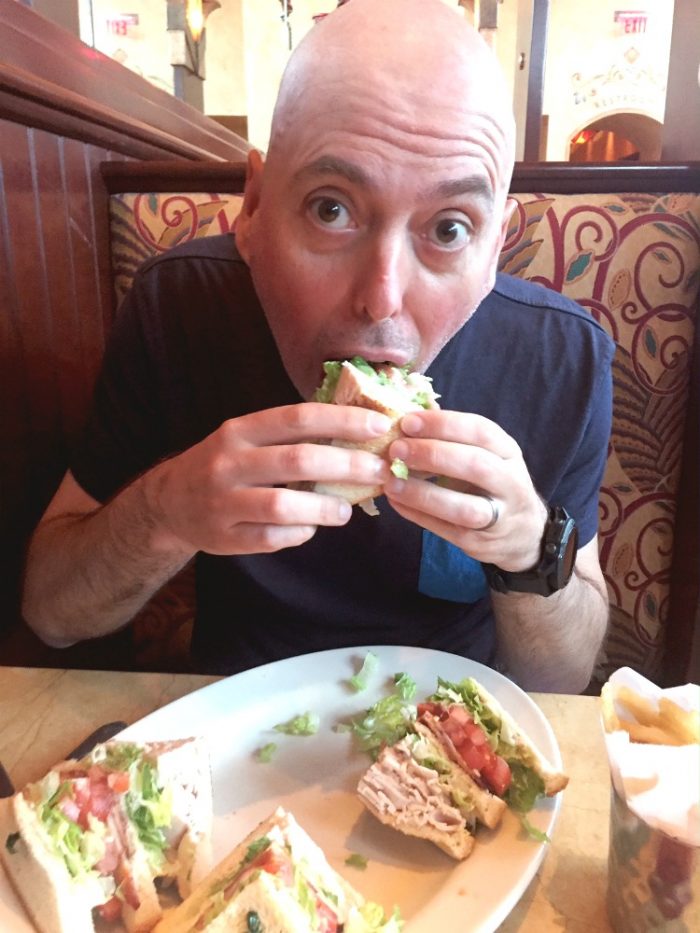 When I find out that one of our all time favourite bands is playing down the road from Disney the night before the half marathon, I can't not go. So we spend Saturday night in the company of One Republic and it is totally awesome. We needn't have worried about lack of sleep, because jet lag always trumps late nights out. We decide that sleep is overrated (and hard to come by!)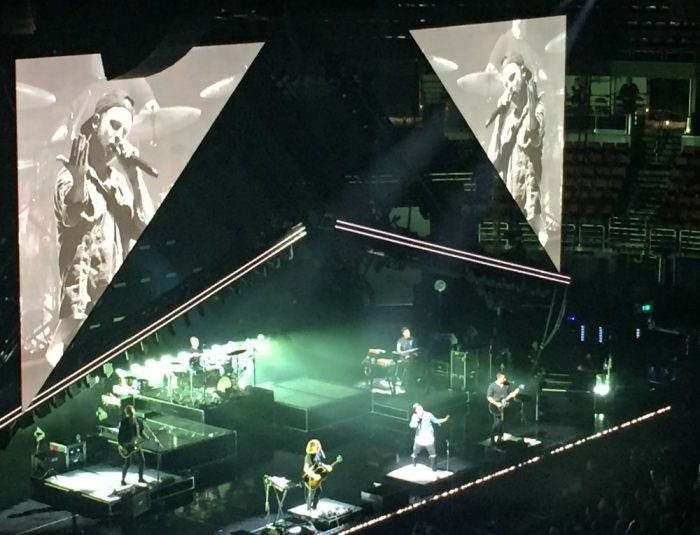 The half marathon kicks off on Sunday at 5am when it's a "balmy" 30 degrees celcius. Let's just say I am sweating before I even start. Lucky the course is full of characters in the park and marching bands, dancing troupes and cheerleaders outside of it. And let's not forget the classic cars… Always a highlight!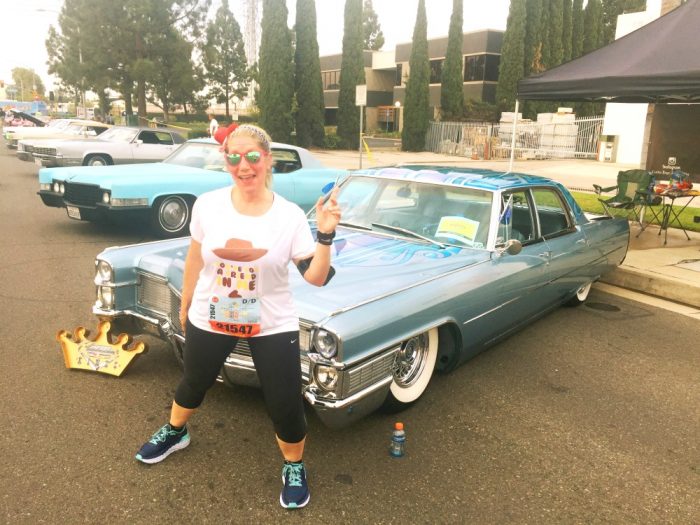 Running 13 miles works up quite an appetite so I choose to replace calories lost with a Fried Green Tomato Ciabatta which does the job nicely, even though I can't quite polish it off. Even by my standards, this is an enormo-portion!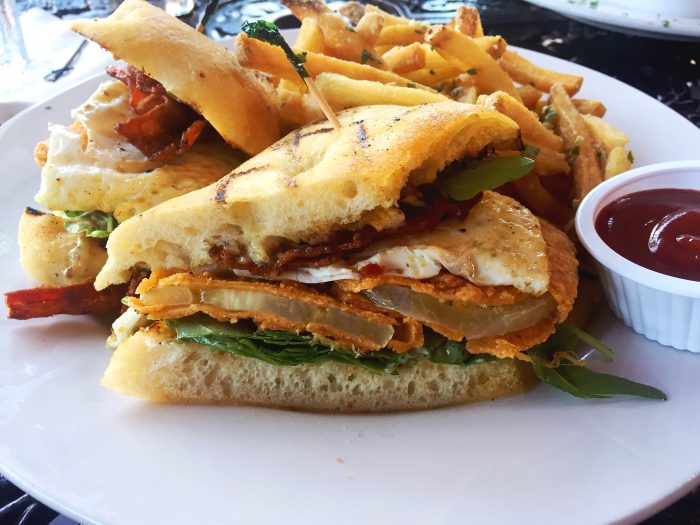 Do you ever get like a dog with a bone too? Tell me your best jet lag busting tips? Is there one musical act that you could not miss? Tell me all the things!
Now remember friends, the fun of the photography circle doesn't stop here. Do pop on over and say g'day to Erik and see what he's been clicking on his camera!