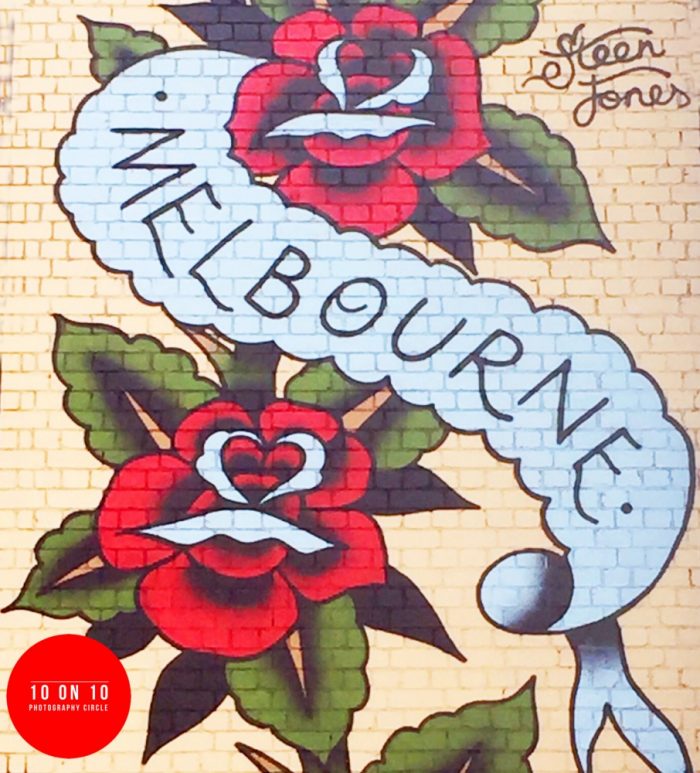 So it's the penultimate 10 on 10 Photography Circle, although I use the term "circle" loosely, as I'm all on my lonesome, so it's not a circle at all. You know I'm like a dog with a bone with this project, I started the year so I'll finish it!
Last week, I had a fabulous few days in Melbourne for the Bupa Blog Awards. Official business aside, I didn't have a list of things to see and do, but I did have list of people to meet and places to eat. I'm all about the priorities!
I arrive late on Wednesday afternoon and nothing beats a cup of tea after a long journey, so I head straight to Hopetoun Tea Rooms  for a well needed cuppa and a slice of cake. This place is famous for it's fancy and delicious cakeage and there is almost always a queue. Today is no exception but the line moves quickly. The shop windows are a sight to behold and behold you should, because the idea is that you select your cake before you are seated. This place is temptation plus, but in the end I settle on one of their new mini cheesecakes. Oh, so good!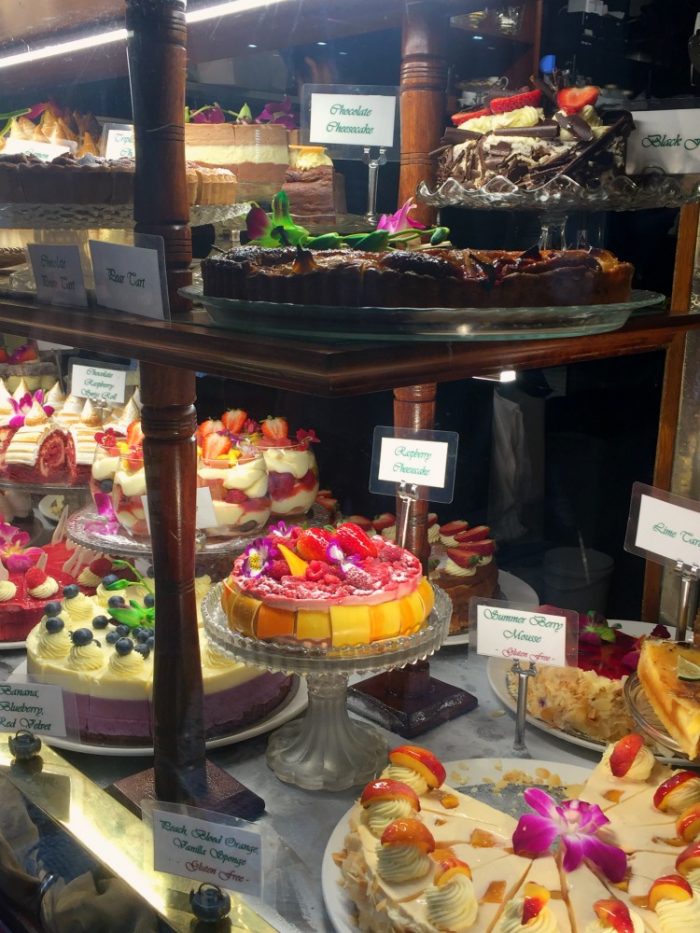 No plan is the best plan in Melbourne because it's such a pleasure just to wander through all the streets and laneways. Before I know it, it's time to meet my friend Rochelle, a fellow dumpling lover for dinner. She knows her dumplings and takes me to Shandong Mama for some of the most reasonably priced and yummy dumplings I have ever eaten. These Prawn, Black Fungus and Chive Fried Dumplings were our favourite.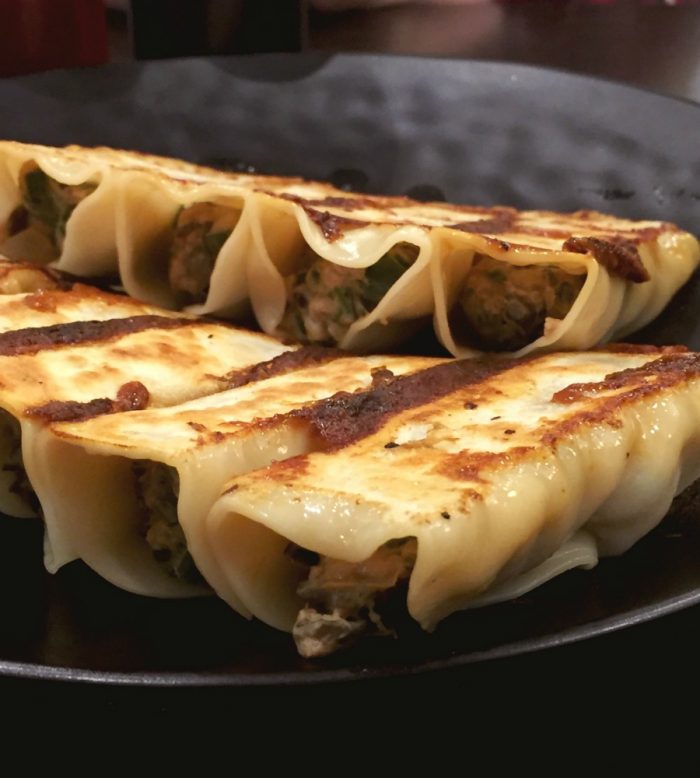 Rochelle is kind enough to offer her house as my hotel and I head into the city with her the next day where I check in to my new hotel and search for sustenance. I find breakfast and bohomie at Roule Galette, a bijou French creperie serving a range of sweet and savoury delights. I may be dining in a Melbourne laneway, but it feels like I'm in the heart of Brittany. Incidentally, a galette is a savoury crepe made with buckwheat flour so it's gluten free and all kinds of delicious. I can't go past the La Campagnarde with egg, emmental cheese, diced bacon and mushrooms and it totally sets me up for the day! Oh, and check out the coffee cup with it's words of truth 🙂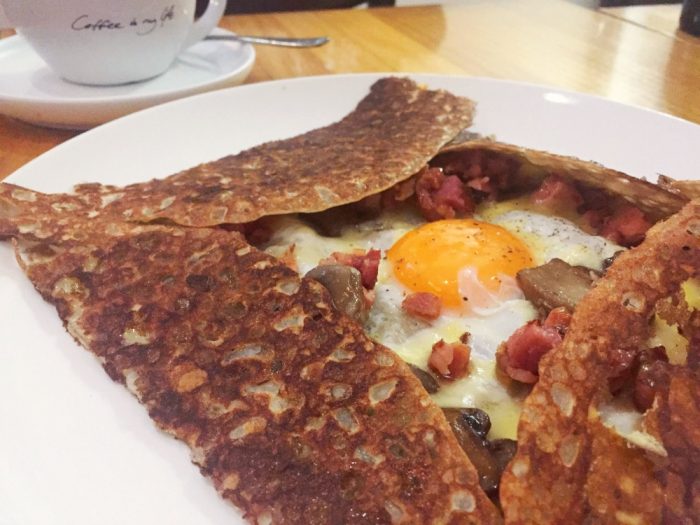 I walk my breakfast off around Melbourne before I meet my fellow finalist and friend, the lovely Lauren from Create Bake Make for coffee. Afterwards we stretch our legs and check out Melbourne's street art. Hosier Lane is always my favourite.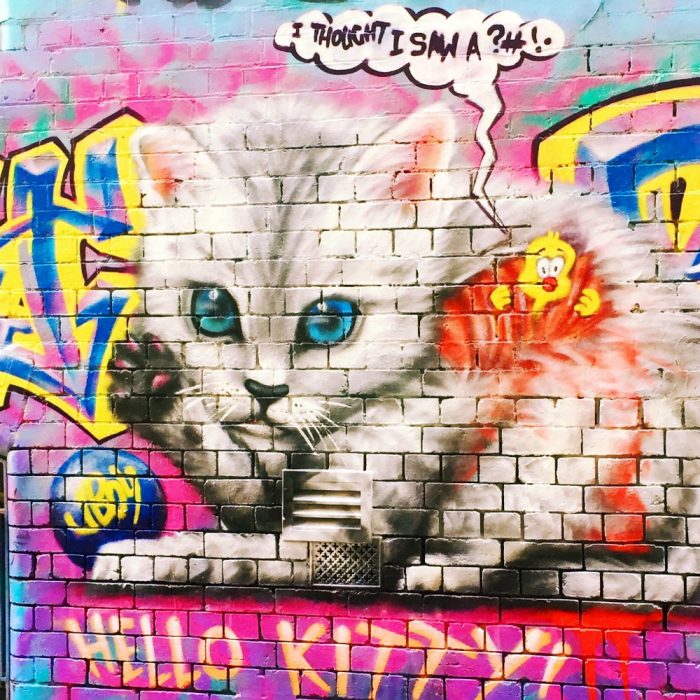 I have to tell you, the weather in Melbourne was most un-spring like but the sun does make a guest appearance, probably because I have decided to wear tights AND boots. Yes, it is that cold!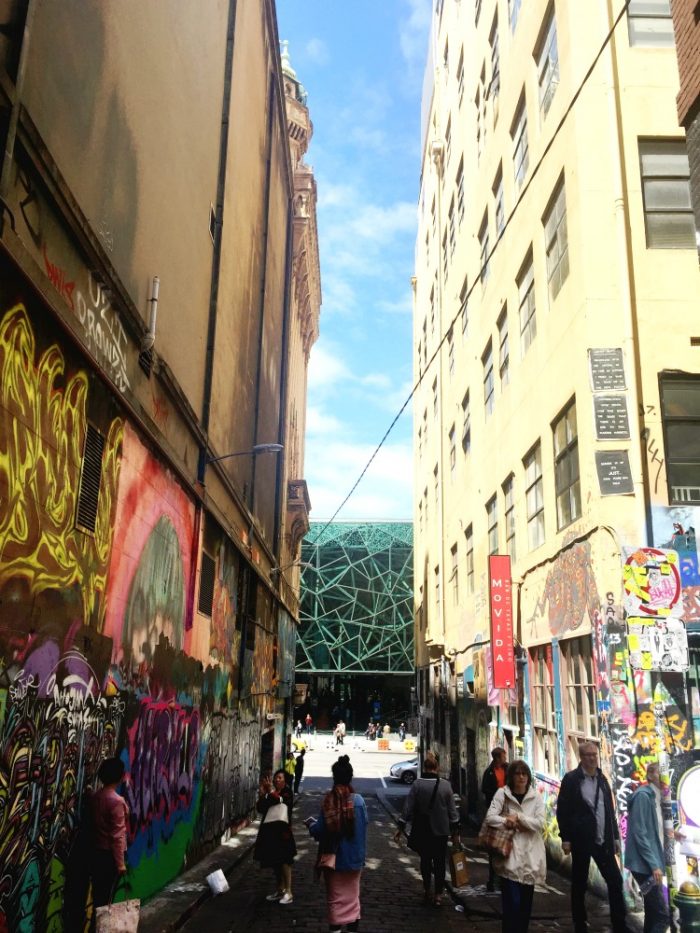 I am super excited to be heading off to the BUPA Blog Awards, in this gorgeous Review dress – so not my usual Thursday night attire. The dress was a bargain buy from the outlets at Birkenhead Point and FYI it's still on sale (not enabling, just sayin'!) It may be the first outing for this dress but it won't be it's last! Praise be to Jenni from Styling Curvy for her foto taking skillz and posing tips.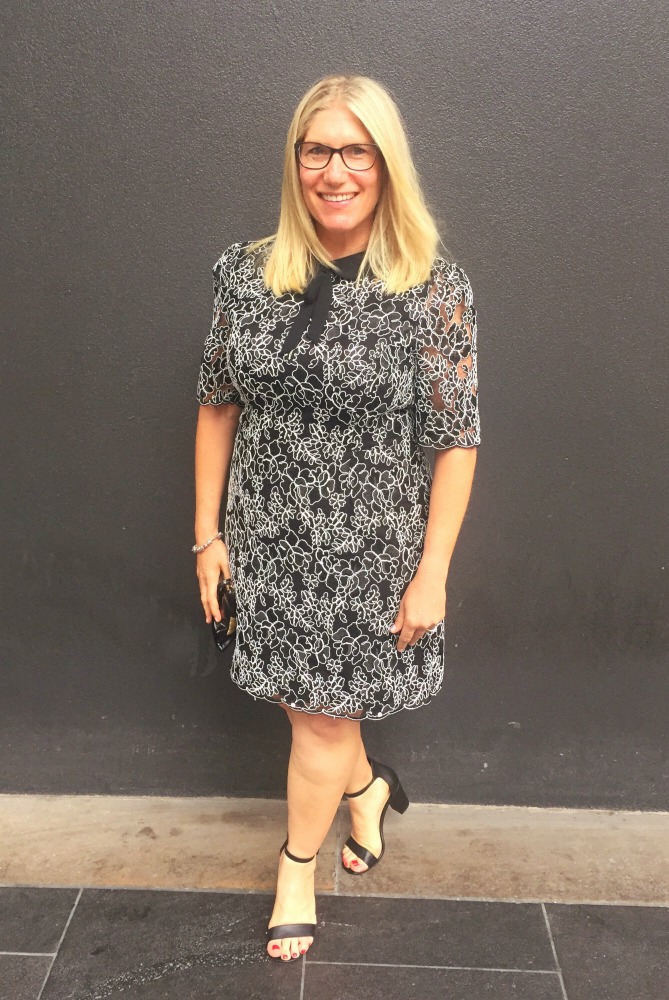 You can read all about the Bupa Blog Awards here but the styling at Circa, The Prince was just sublime. Check out the fancy place setting!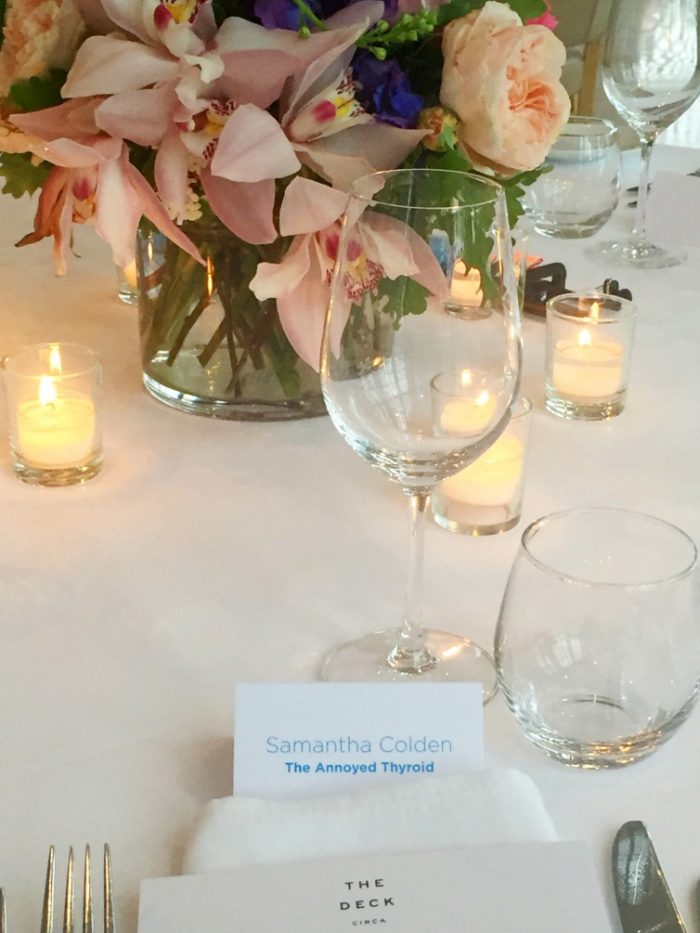 Of course, after all the excitement (and bubbles) from the night before, I need a breakfast fit for a king (or queen) and I find it in the Oreo Smash at Manchester Press. This choc chip bagel topped with vanilla cheesecake and smashed Oreo mix is not for the faint hearted but it totally hits the spot!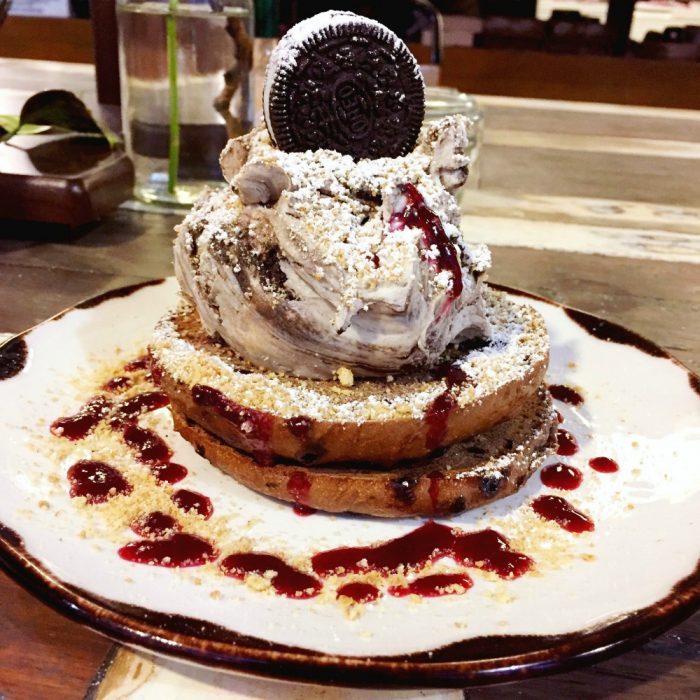 I know everyone has been waxing lyrical about the Dior Exhibition at the NGV but I only have eyes for the Wallace & Gromit and Friends Exhibition at the ACMI. I am such a big kid, I have so much fun checking out all the exhibits and even make my own model dog (that the museum person thinks is a sheep!) that I turn into a short animation clip! I'm totally old skool so everything and anything Morph is my favourite!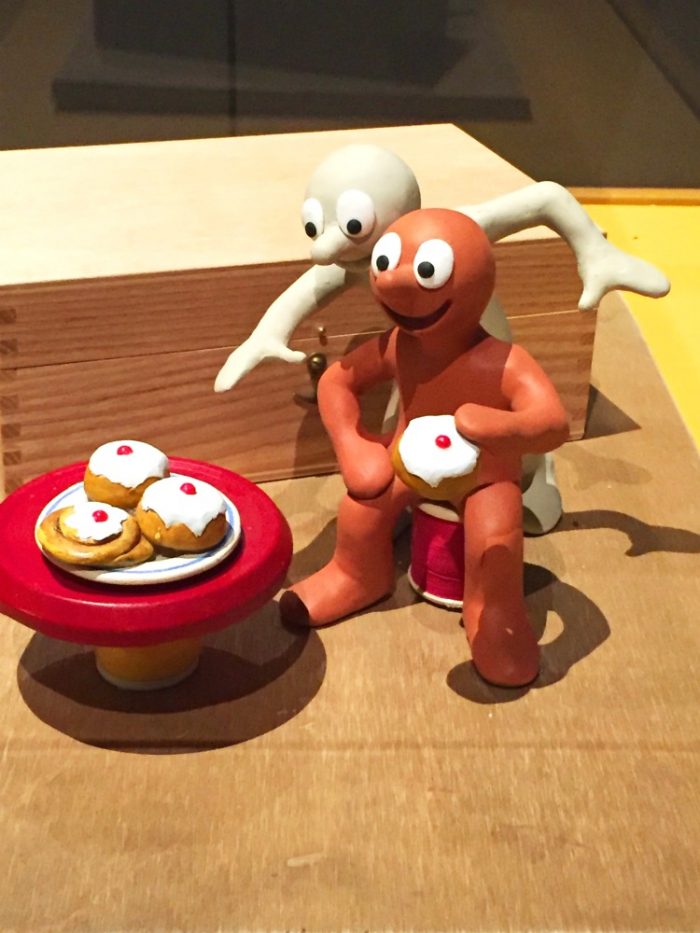 All that modelling works up quite an appetite so I have one more place to tick off my edible bucket list. I have deliberately saved some stomach space for my visit to Miznon in Hardware Lane and it does not disappoint!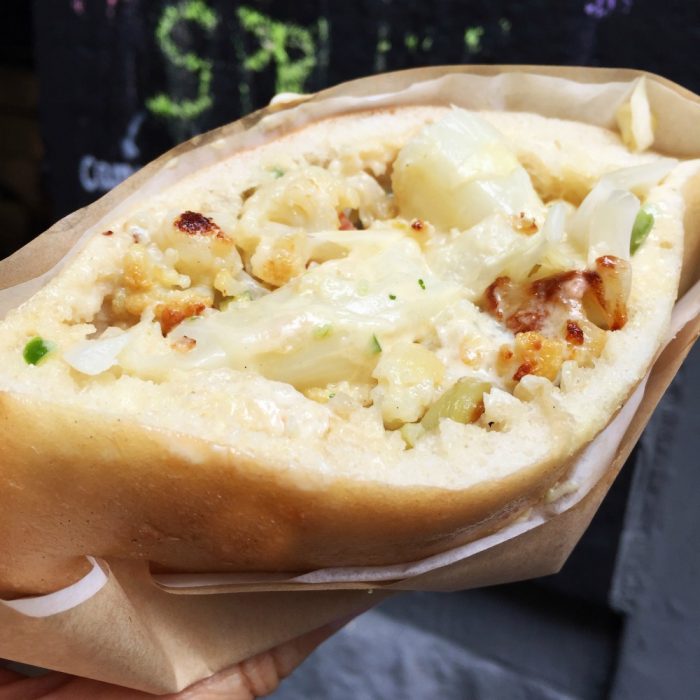 Long, long ago when I was in my twenties, I was on a kibbutz, actually I was on two, and I've been mad for Israeli food ever since. This pita with roasted cauliflower and tahini totally took me back to the streets of Tel Aviv. I am going to have to go back to Melbourne just so I can eat my way through the whole menu.
Then with a happy heart and a very full belly, I head to the airport and fly wee, wee, wee all the way home. My time in Melbourne is short and sweet, but in the words of the great Arnie S, "I'll be back." Let's hope it's soon, hey?!
Do you like to have a plan or fly by the seat of your pants when you're exploring? What's your favourite cake? Is there a food that transports you to another time or place? Tell me all the things!!