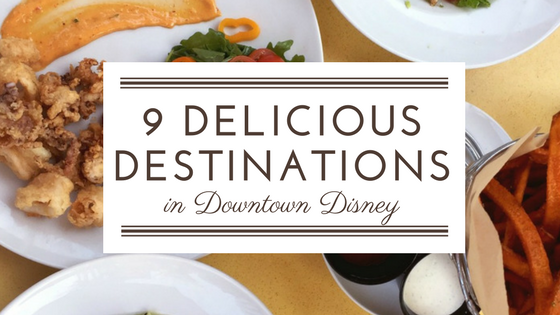 When in Disneyland, we love to eat in Disneyland but not just in the parks. We usually divide our time at the happiest place on earth both in the park and out of it and on the days when we don't have park access (and sometimes, even on the days that we do,) we prefer to eat in Downtown Disney, because it offers choice, convenience and a whole lot of delicious.
I'm not going to lie, eating anywhere in Disney is not cheap, but Downtown Disney (and the onsite hotels) has/have a heap of choices, whether you're on a budget or want to splash your cash, and offer everything from a high tea to a take away and  a bar snack to a fancy pants dinner.
Best of all, if you're a planner like me, you can make reservations up to 60 days ahead for sit down meals, which is highly recommended because these places are popular with a capital P, particularly at busy times. Why waste time waiting when you could be eating? Amirite or amirite? It should be noted that to make reservations at most Disneyland and Downtown Disney restaurants you will need a Disneyland account which is super easy to set up.
So let me take you on a foodie tour of these nine fabulous food stops and the best bit is, you won't need a park ticket for any of them! Let's do it, shall we?!
1. Ralph Brennan's Jazz Kitchen, Downtown Disney District
Here you'll find huge portions, Creole flavours and live jazz. Like many of the Downtown Disney outfits, this place is huge with both inside and outside seating and a cracking courtyard. This is one of our favourites, not least because you can book through Open Table and more than 60 days in advance.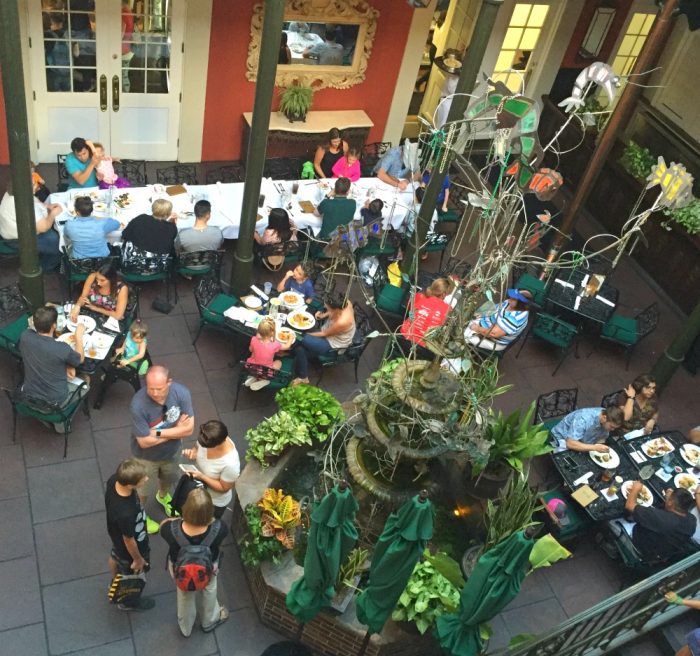 Sunday brunch here is a highlight and it's worth coming for the Bloody Mary menu alone. Book ahead to avoid flavourful FOMO.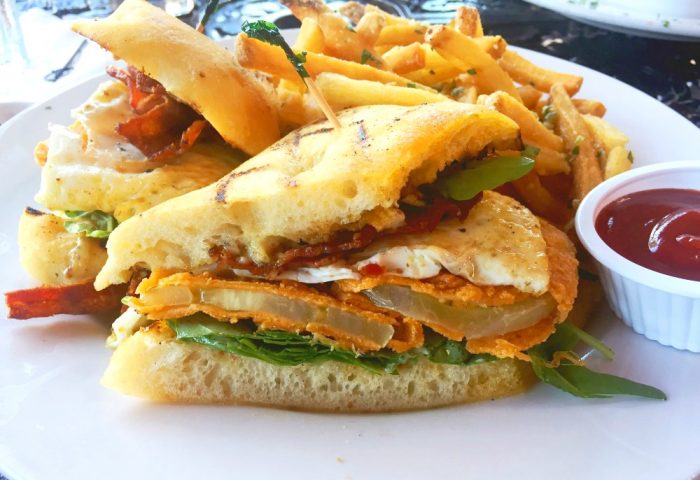 If you're in a hurry or want to eat on the go, check out Ralph Brennan's Jazz Kitchen Express next door where you can get your Creole favourites, and best of all, hot beignets to go.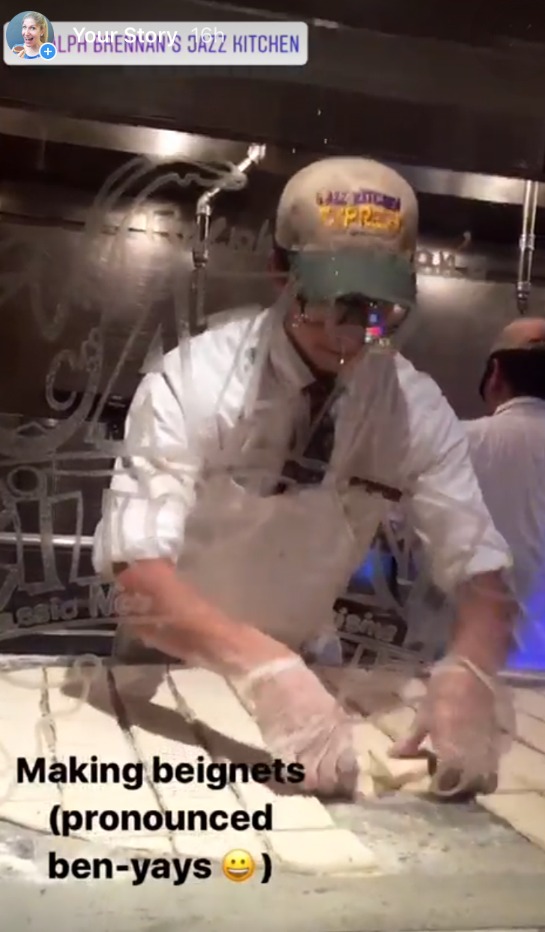 2. Tortilla Jo's Downtown Disney
This cavernous, colourful cantina is fun and lively with a vast food menu and a long list of Tequilas. There's a main menu, a kids menu and a tequila menu too. The food is flavoursome, portions are huge and even the spice-o-phobes will find something to tickle their fancy.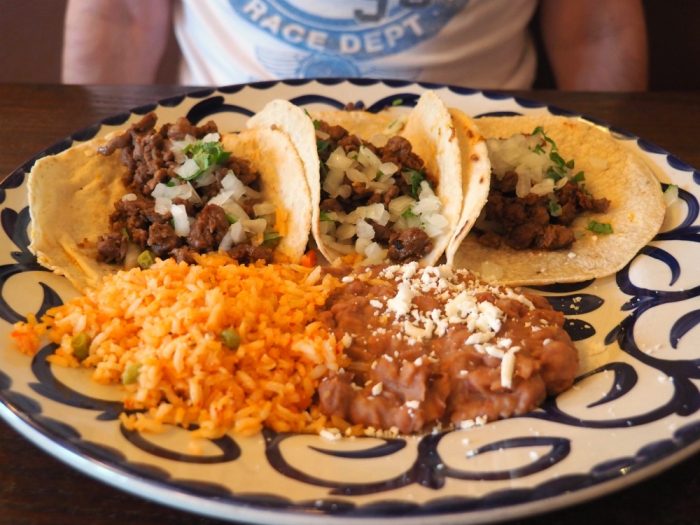 However, in my humble opinion, a  visit to Tortilla Jo's isn't a visit to Tortilla Jo's unless you order the guac that's made fresh at your table. They totally tailor it to your tastebuds.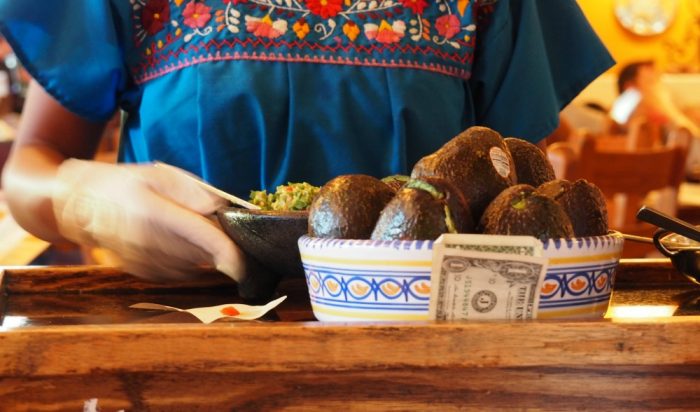 3. Naples Ristorante E Pizzeria Downtown Disney
Look out for the pizza toting harlequin over the entrance of this big, bustling southern Italian restaurant. There is plenty of choice on the menu, but the authentic Neapolitan pizzas are the pick of the pops here.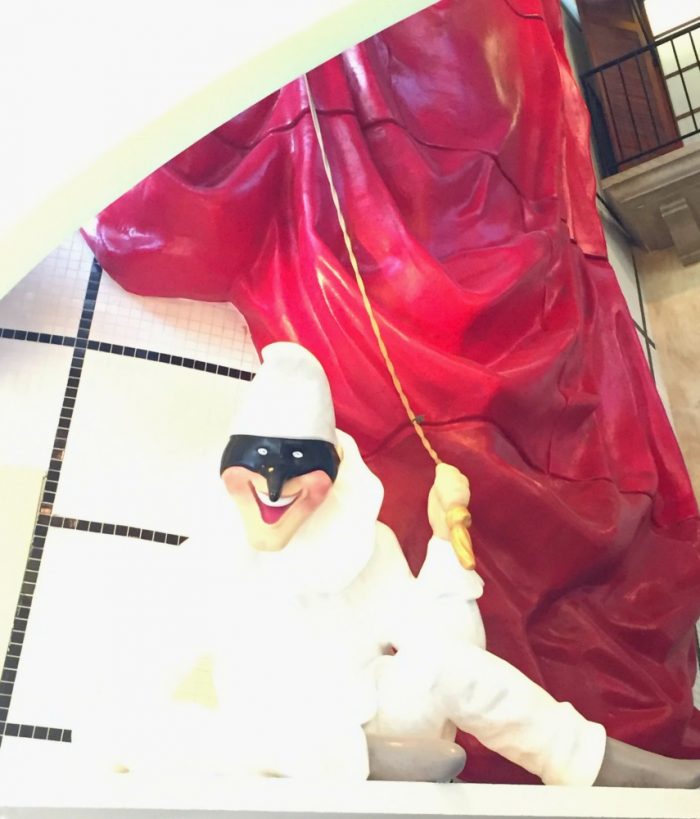 A large pizza can easily feed four, and left overs take great the next day. Service is efficient but super friendly and if you're feeling thirsty, you'll be spoilt for choice with the range of  Californian and Italian vintages stored in the two storey wine cellar. If you want your pizza to go, stop by Napolini next door where you'll find fresh salads, paninis, pastas and pizza by the slice.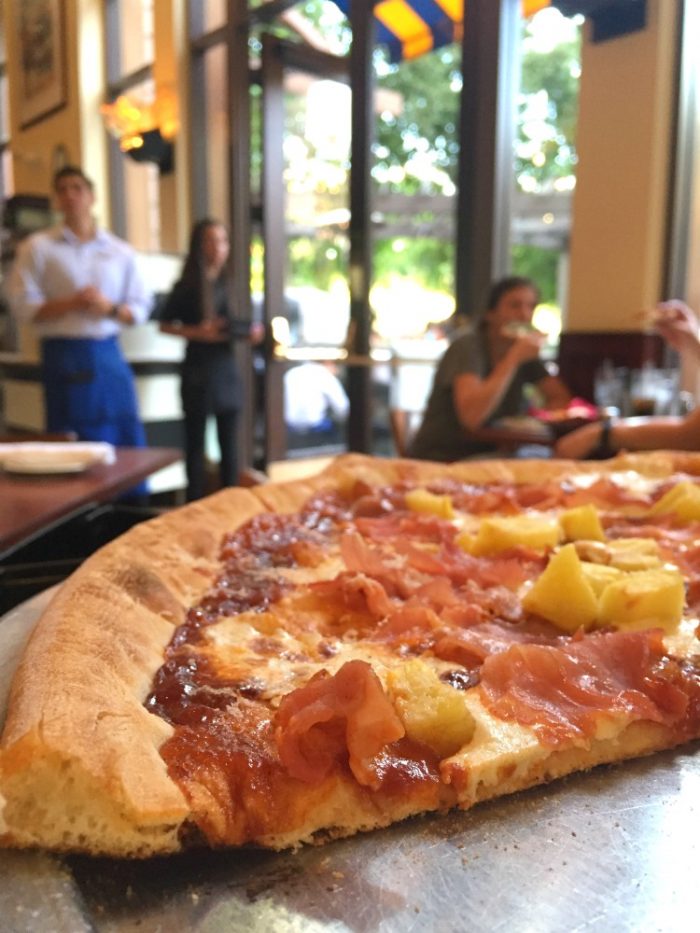 4. Earl of Sandwich Downtown Disney
n 1762, John Montagu, the 4th Earl of Sandwich, came up with the idea of layering bread, meat and bread. Today, the current 11th Earl and the rest of the Sandwich family bring those 250 years of sandwich making experience to their popular chain restaurant and incidentally, this is the only branch in California. Open from early morning until late at night, you can rely on the Earl for breakfast, lunch or dinner and everything in between. Here you'll find a variety of hot sandwiches, wraps, flatbreads, salads and scrumptious desserts – eat in on the large outside patio or grab and go.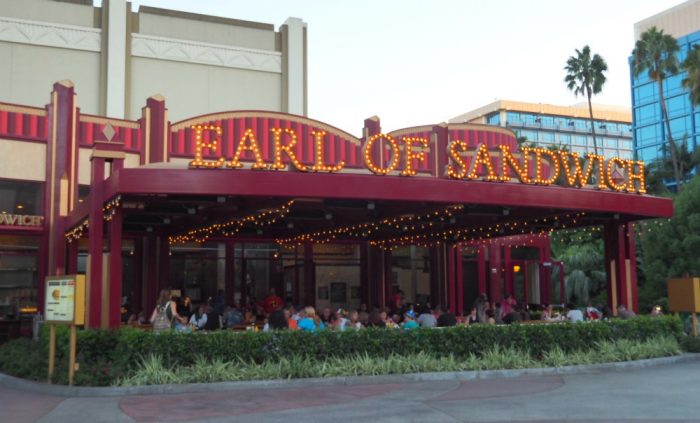 5. Uva Bar and Cafe Downtown Disney
This colourful outdoor cafe and bar has a relaxed vibe and being smack, bang in the middle of Downtown Disney, it's the perfect spot for people watching!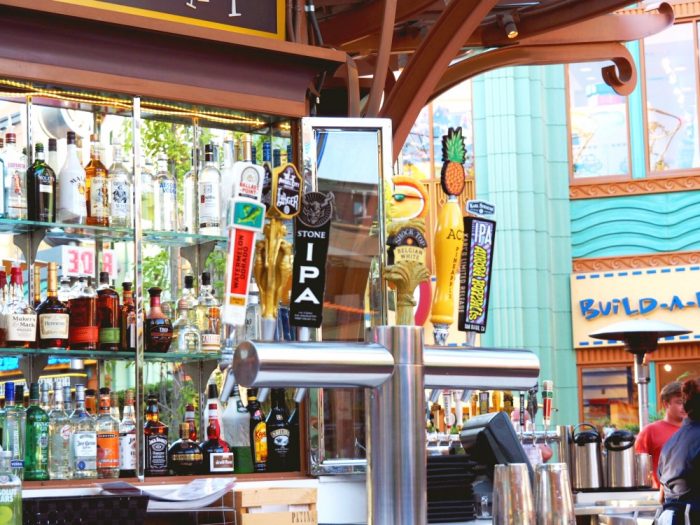 Here you'll find a Californian-Mediterranean influenced menu of delicious share plates and bar bites and a super selection of drinks, with everything from craft beers to hand crafted cocktails too. It's open for breakfast, lunch and dinner so you have all your bases covered!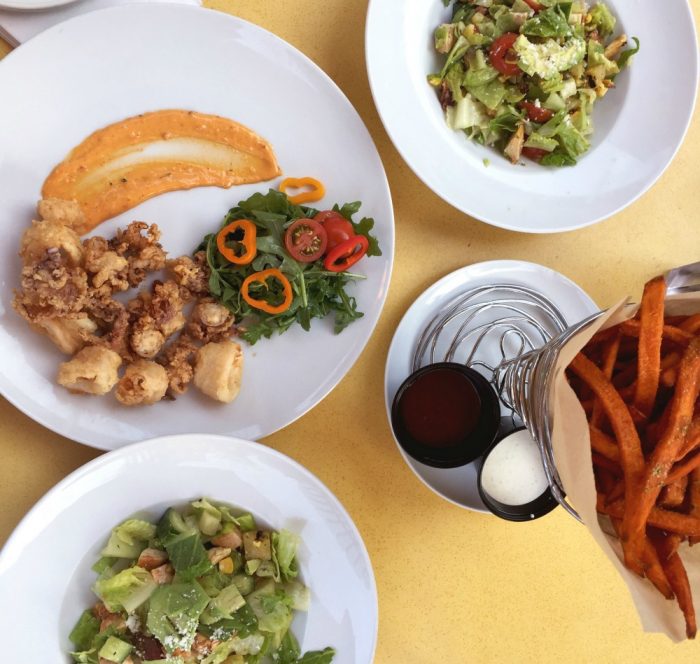 6. The Coffee House, Disneyland Hotel
I'm going to let you into a secret. The Coffee House is the one place you can get a Dole Whip without going into the park, and best of all, without waiting in a long line. If you've never had a Dole Whip, I suggest you rectify the situation immediately! A Dole Whip is like a pineapple flavoured Mr Whippy and it's exceedingly delicious.  If that's not enough to get you running to the Coffee House, maybe you'll be tempted by the Dole Whip Float, with a splash of value added rum!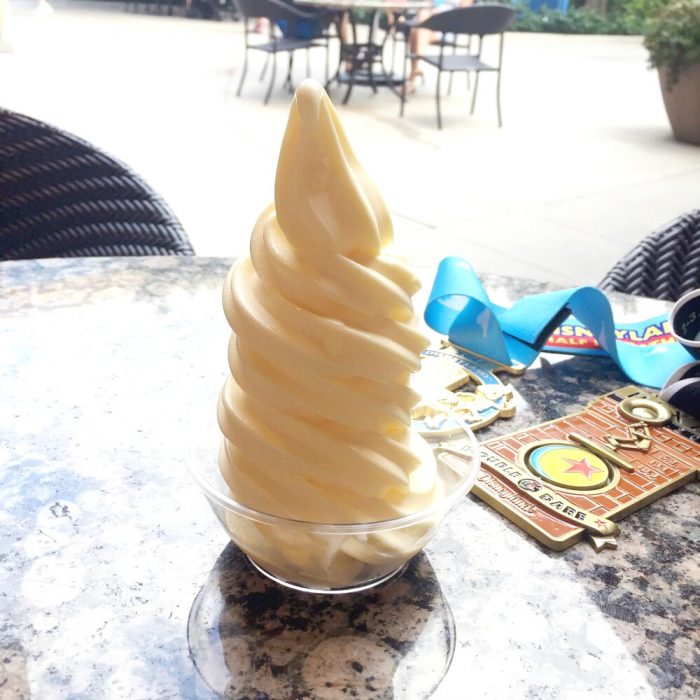 7. Afternoon Tea at Steakhouse 55, located in the Disneyland Hotel
The upscale, classy Steakhouse 55 is a delicious destination in itself – famous for it's great cuts and fine wines but on weekend afternoons (Friday to Sunday) it's all about the tea, afternoon tea! Classical music fills the restaurant, tables are laid with Wedgewood china and there's more elegance than you can shake a stick at. There's an impressive tea list,  two adult menus to choose from (Classic or Premium,)  and there's a Kids Tea Party menu too for the younger tea loving guests.
The Premium Tea Party  includes sparkling wine, a salad  and a decadent farewell truffle in addition to all the sweets and savouries served in the Classic Tea Party, but both include bottomless cups of tea. You can work your way through the complete tea list if you want to! It's a truly unique experience that you won't find anywhere else at Disneyland, in or out of the park.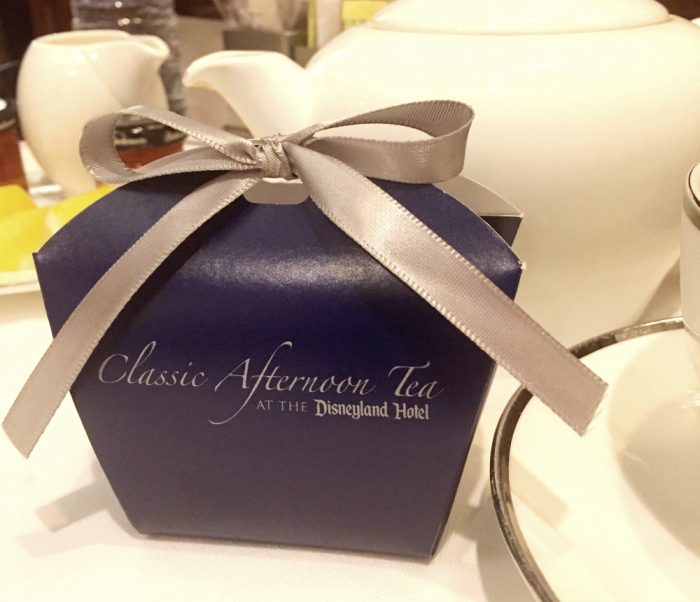 There are holiday themed teas at Halloween and Christmas but whenever you visit, reservations are highly recommended.
8. Napa Rose, located in the Grand Californian Hotel
This is Fine Dining with a capital F and a D and it has a price tag to match. That said, the dining room has a relaxed feel and a relaxed dress code so much so that you certainly won't look out of place in your Mickey t-shirt here.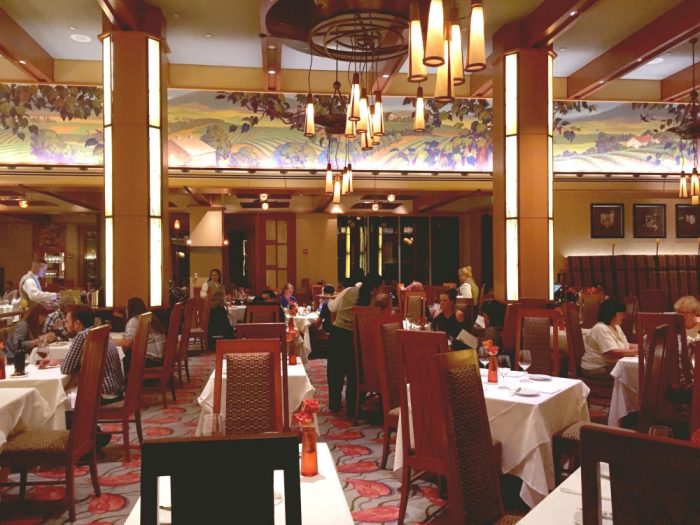 There's a seasonal menu and a vast wine list. The food is beautifully presented and service is impeccable – if you've got a big wallet or you're celebrating a big occasion, don't miss it!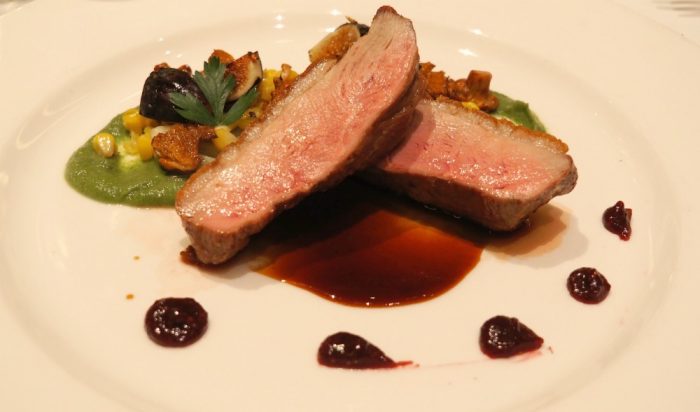 9. Trader Sam's Enchanted Tiki Bar, Disneyland Hotel
You'll find this treasure trove next to the pool of the Disneyland Hotel and if you think this bar is named after me, I like your style but you're sadly mistaken. Inspired by the world famous Jungle Cruise, this place is actually named after the "head salesman" of the Amazon and it's packed with many of his wares. This place has a really fun vibe and a food menu that's as exotic as the goods Trader Sam collected. If you're over 21, you'll be able to enjoy some of Trader Sam's unmissable cocktails too – you're in for a treat!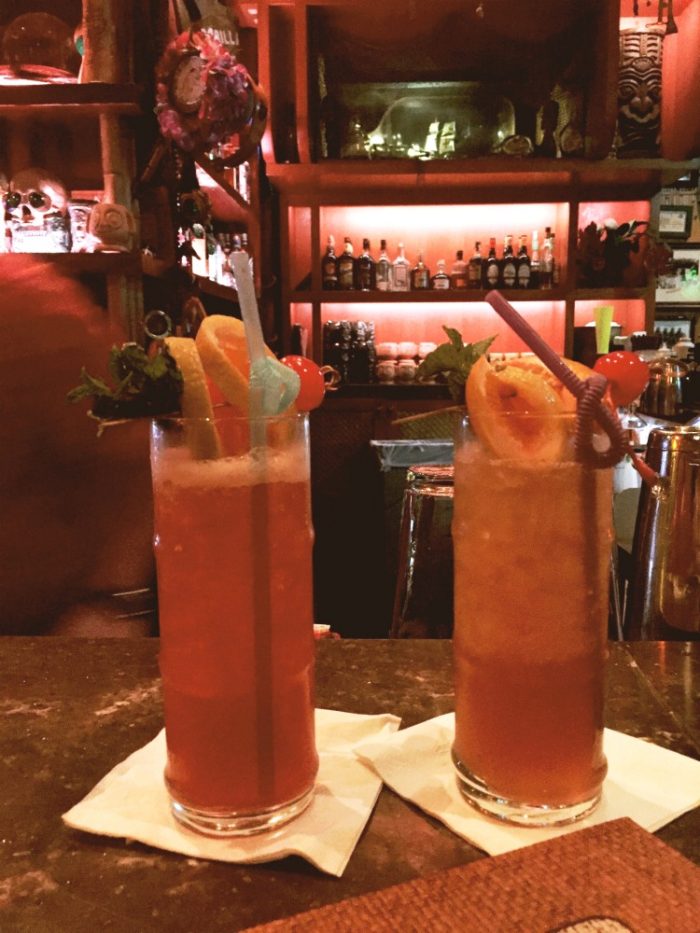 The menu is full of edible treasures but our pick are the Chinese Long Beans with sriracha mayonnaise, the only problem is they taste too good! Nom, nom!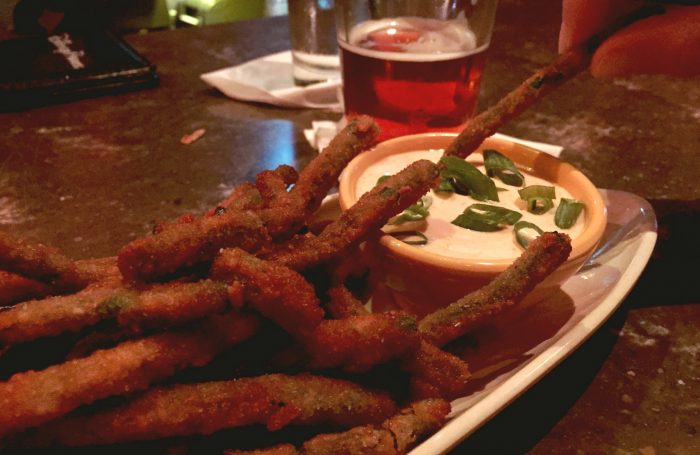 When you travel do you like to make restaurant reservations or fly by the seat of your pants? Which of these places tickles your tastebuds? Have you got a Downtown Disney favourite? Anything I need to add to the list?
Linking up with  Van, Marcella, Lauren and Isabel for Wanderful Wednesday