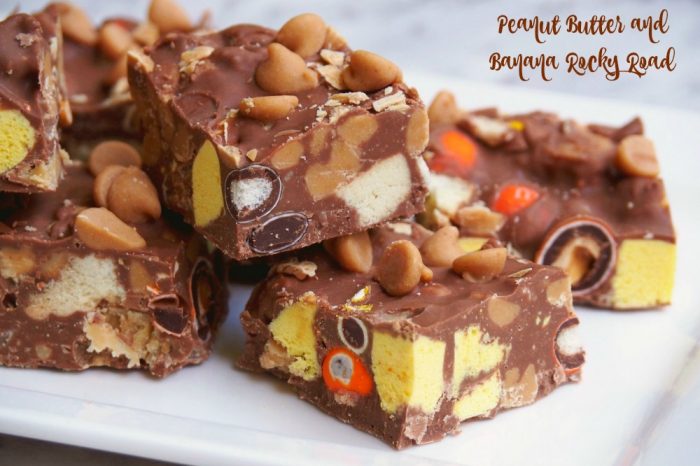 Some of my most loved recipes are those that are a happy accident and this is one such recipe.
I like to think that I'm a wannabe minimalist with the exception of my pantry. When it comes to baking supplies, I'm less of a minimalist and more of a survivalist and the shelves are almost bent under the weight of a plethora of "just in case" items.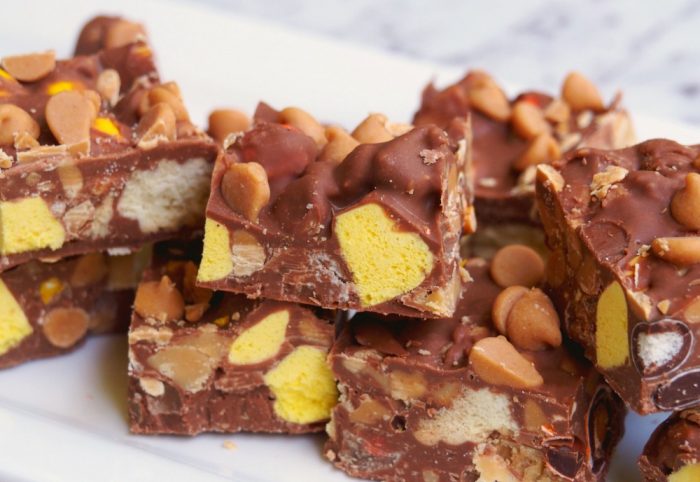 One day, while recovering from another pantry avalanche – when the contents of pantry fall out of pantry and onto your head –  I discovered I had a bag of candy bananas left over from when I made these Top Banana Cupcakes and a bag of Reece's Peanut Butter Chips that had been on sale (because saying no to a bargain is an anathema to me) and both were nearing their best before dates. That was when inspiration struck…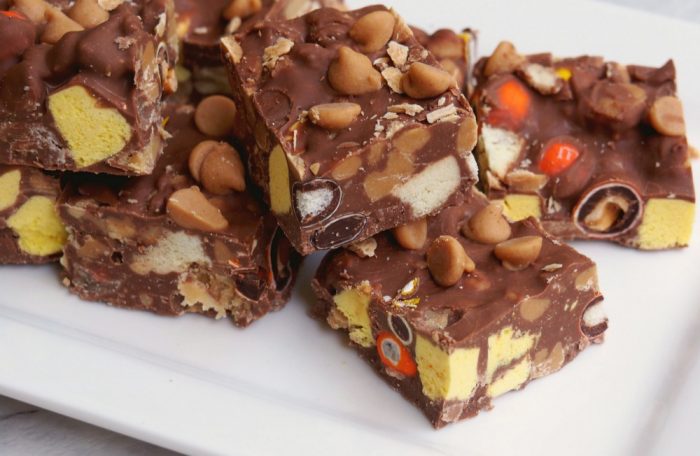 You see I'm pretty obsessed with the banana/peanut butter combo. One of my favourite snacks is a (real) banana, sliced lengthways and sandwiched together with a generous slather of peanut butter. It's totes delicious, and if you don't believe me, try it for yourself. Said snack was the deliciousness that inspired this amazing rocky road, only I added some fudge and some peanut M&Ms to take it to the next level. If I had been, or you are lucky enough to be in the US, swap in some peanut butter M&Ms for the ultimate in candy gratification.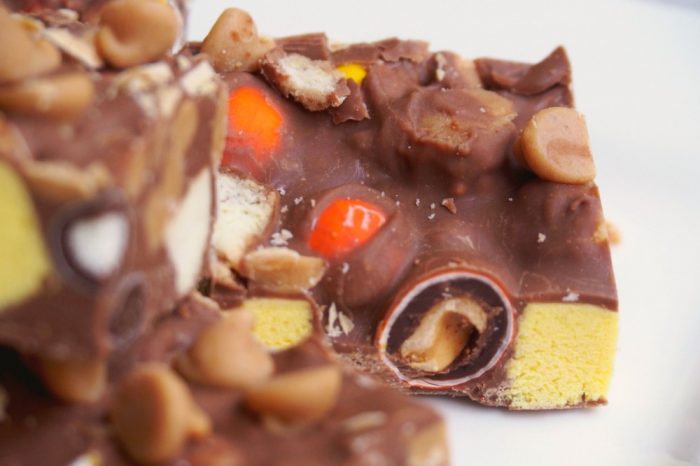 I tested and tasted this recipe so many times because it was so delicious, I couldn't stop and wouldn't stop making it. I'm afraid to say friends, that the only problem with this rocky road is that it tastes too good! It would make the perfect edible gift at Christmas or any other time of year come to that!
So tell me, have you got a favourite food combination? Are you a pantry minimalist or surivalist?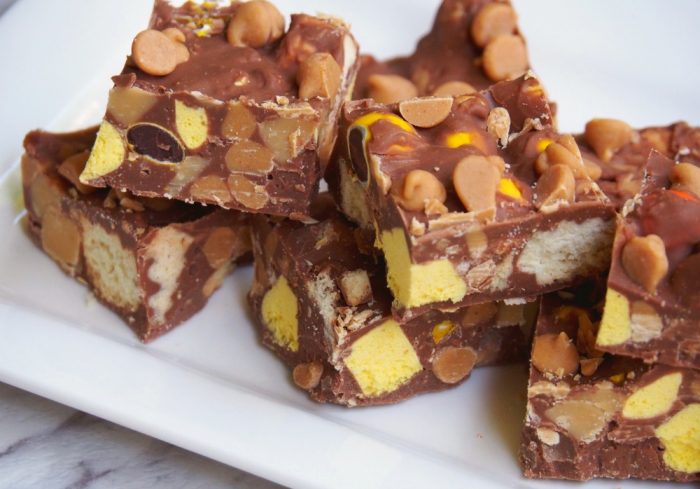 Ingredients
80g scotch finger biscuits, chopped
100g fudge or caramel candies
70g banana sweets
100g peanut M&Ms (orange, yellow and brown if you like colour co-ordination!)
400g good quality milk chocolate
200g peanut butter chips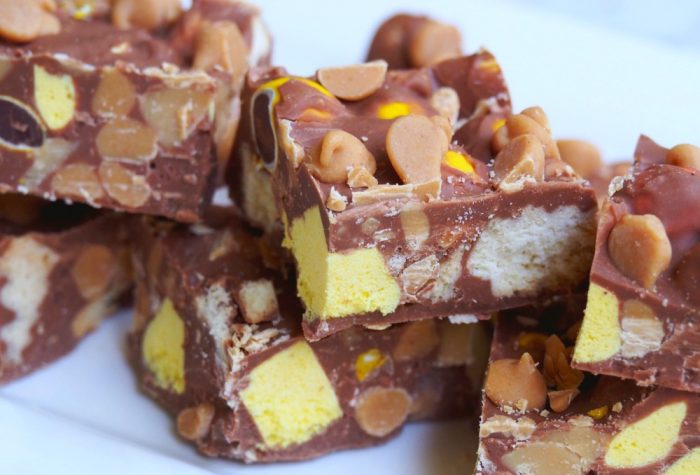 How to
 Grease 20cm x 30 cm rectangular pan. Line the base and long sides with baking paper, extending the  paper over the sides.
Combine biscuits, candy and fudge in a large bowl.
Melt the milk chocolate in the microwave in 30 second bursts until it has almost all melted.
Add 150g of the peanut butter chips and microwave for another 10 seconds. Stir chocolate until smooth.
Stir the chocolate through the biscuit and candy mix, making sure everything is covered in chocolate.
Spread mixture into the pan, smooth surface and then sprinkle with the remaining peanut butter chips.
Put in the fridge for  2 hours or until firm. Cut into squares.