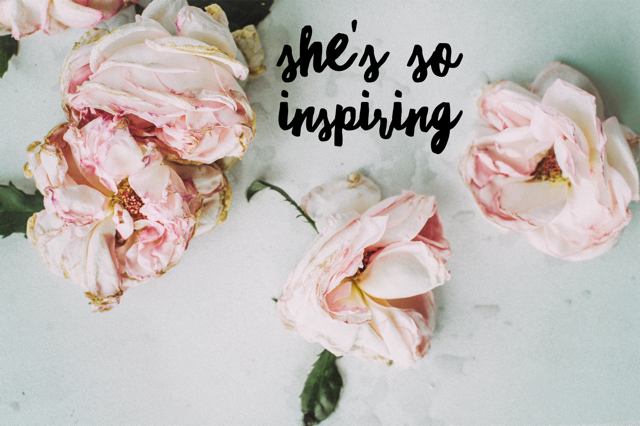 My life has been touched by some uber amazing women whose passion for life and the way they  choose to live it have really inspired me.  A few years ago, I started the She's So Inspiring series to showcase these amazing stories because I knew that they would inspire others.  Some of these inspiring women are bloggers, some are not, their lives are all different and  they are all incredibly special. I am so honoured that they are sharing their stories and sprinkling a little bit of their awesome right here. May you be wom-inspired!
Meet Julie Randall.
A few months ago, my friend gave me a book and said I had to read it. Her husband had heard the author, Julie Randall, speak at a work related function, he'd bought her book, Patient 71, read it, loved it and passed it on to his wife. She also read it and loved it, who then kindly passed the book on to me. My friend was right, I did love the book. In fact, I had a most unproductive couple of days and sleepless nights because I just could not put it down.
Julie's story is about love, hope, courage and never giving up. As soon as I finished the book, I reached out toJulie and begged her to be in this series. I was thrilled when she agreed and even more excited when we got to meet in real life. She's just as honest, positive and down to earth in real life as she is in her book. I'm so honoured to introduce you to Julie, she is  a life lover, a thriver and a fighter. She's just so inspiring!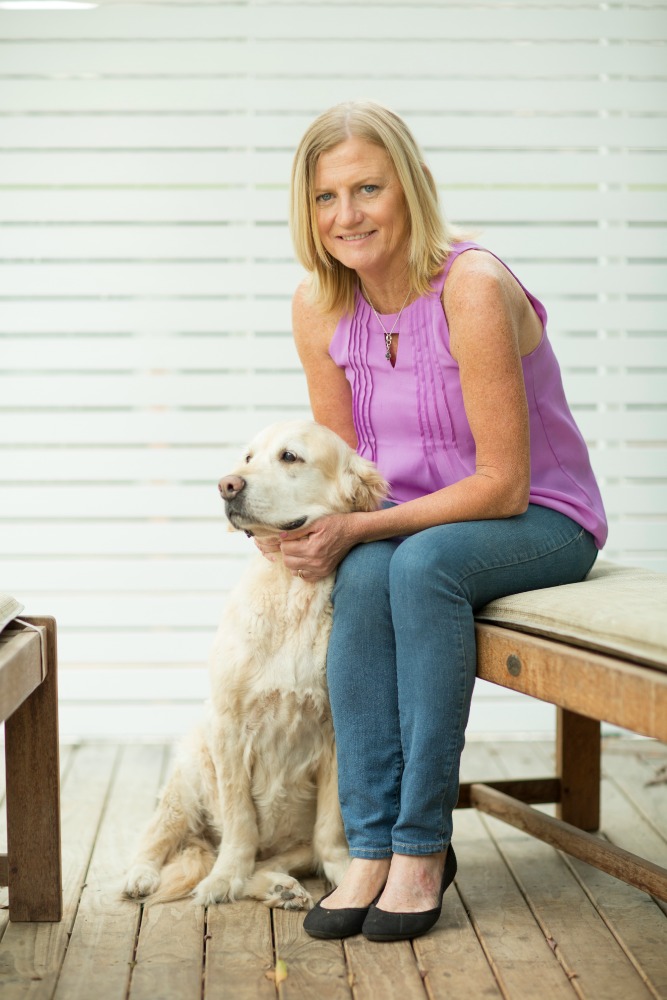 Tell us a bit about yourself.
My name is Julie Randall. In 2012 I was a fit and healthy mother of 2 gorgeous girls and a wife of a (sometimes) adorable husband. I had just celebrated my 50th birthday with a cracker of a party. I had called it my 40tenth on the invitation because I was struggling with the whole 50th thing.
My life seemed almost perfect. Little did I know what was just around the corner. It would soon become clear that every birthday is a blessing no matter what the number is.
In June 2012, I had a massive brain seizure on my office floor. As it turned out I had a tumour on my brain, tumours in both lungs, in my liver, pancreas and lymph nodes. It was stage 4 advanced cancer. As the doctor said, it was not good news.
After further tests we found out it was stage 4 advanced metastatic melanoma. It was a death sentence and I was given 6 to 9 months to live. When I told my daughters I had cancer they were absolutely distraught so I went out on a limb and promised them that I would live, even though at the time I had no idea how. What I did know however, was that I  would do anything to keep that promise.
I had chemotherapy to buy some time and then after 3 months of begging and pleading with the powers that be, I was accepted onto a clinical trial in Portland, Oregon in the US. The trial was only for US citizens and it was at full capacity with  70 patients, that's how I came to be known to the scientists as Patient 71.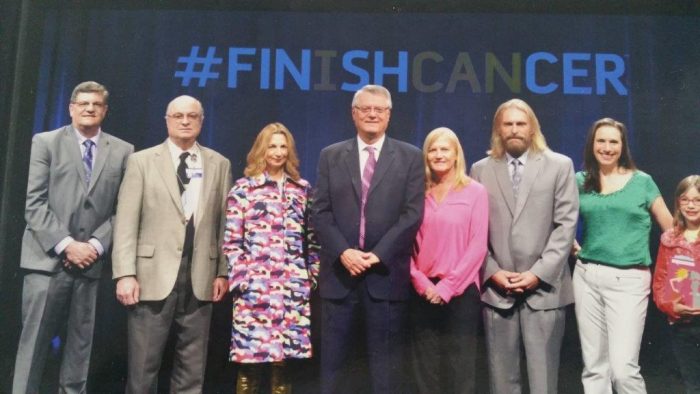 Tell us 3 things you are and 3 things you're not. 
I'm self deprecating, (fun) loving and ambitious, and when I say ambitious, I mean living life to my full potential.
I am not boring, one for BS or complacent.
Complete this sentence, ____________________  changed my life. How and why?
A death sentence changed my life by making me stand up and be counted. It made me realize that life and health are not a given and we all have an expiry date.
I would lay awake and look at my life to that point. It wasn't a bad life but I certainly hadn't lived life to it's fullest. I hadn't given enough to others, taken on enough challenges or tapped into all my talents. That was a really hard pill to swallow.
I now make up for that every day. I want to be a mentor to my daughters, to show them how much potential we all have inside of us. I want to acknowledge the fear monsters when they appear, then politely tell them. "Thank you for your concern but I've got this!" It saddens me that we let fear get in the way of playing our starring role in the world.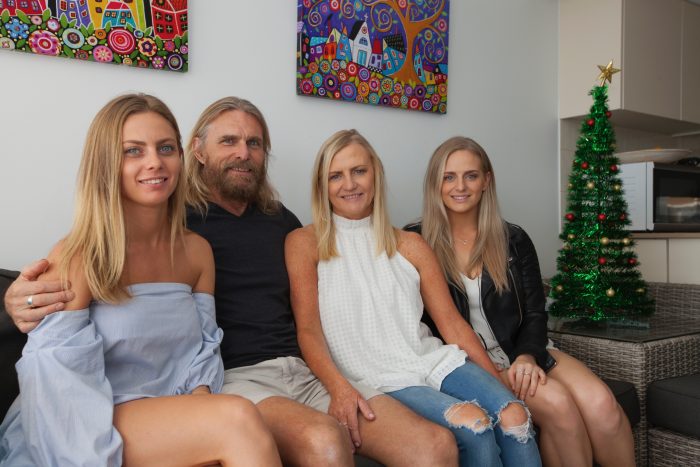 What has been life's greatest lessons?
I've learned a few lessons along the way, as corny as it sounds… Love is always the answer. My family is my priority.
Don't compare yourself to others, We are all unique and everyone has their shit, no matter how perfect their life looks like on the outside.
Similarly, stay in your own lane and don't be influenced by the naysayers, surround yourself with positive and supportive people and you will win every time.
A sense of humour is a MUST. Apparently humans who laugh every day live 5 years longer… So start chuckling people!
Last but certainly not least, we have to take control and responsibility for our own destiny, in sickness and in health.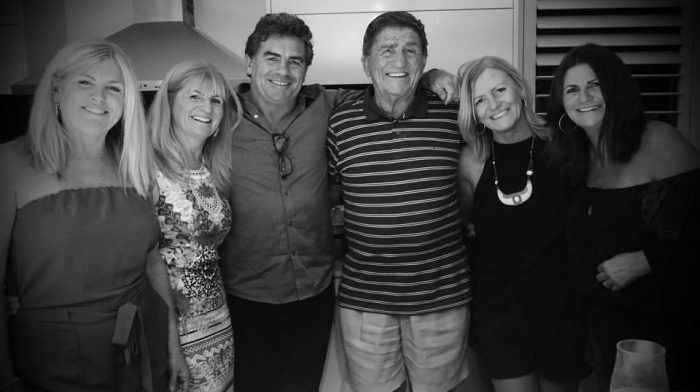 What is your biggest achievement?
It's so hard to choose!
My family are one of my biggest achievements, for sure. I have been with my husband Scott for 30 years and we have had more ups and downs than a fiddlers elbow! We drive each other nuts half the time but we are still together and madly in love for the most part. He stood firmly by my side throughout my cancer ordeal and to be honest I'm astounded that he is still sane (although sometimes that's debatable!)  As for my daughters, well don't get me started on those two gorgeous girls. They have lived through their own real life horror story but they have come out the other side as strong, empathetic, ambitious human beings who are harnessing their innate talents. I'm so proud of them.
My book Patient 71 is a major achievement. I had never written anything before, so I'm pleased I didn't listen to my worry monster and followed my heart instead. I'm blown away by the positive reaction to the book and I'm so happy that it's brought hope and inspiration to so many.
Talking of hope and inspiration, I'm honoured to be an ambassador for an organisation called Fight on the Beaches (FOB) which is run by 7 busy mums whose lives have been touched by cancer and  and feel that it's their/everyone's responsibility to do something about it. They're pretty amazing. I also speak for the hospital in Portland where I had my treatment and at charity gigs – I hope sharing my story can make a difference.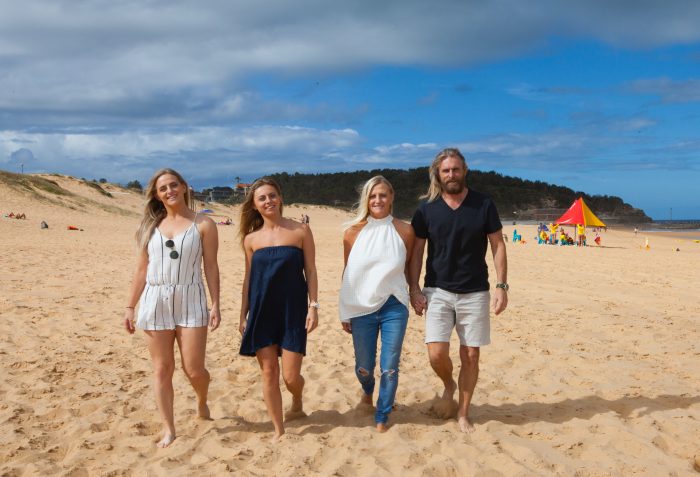 What has been your toughest obstacle and how have you overcome it?
My toughest challenge was staying strong and not buying in to the forecast that I was going to die. Dealing with the fear monster who was constantly telling me I didn't stand a chance and that no one else had survived my diagnosis was tough. But over time, I learnt to manage him. And yes, that fear monster was a him, I'd like to think that no female would be that mean to her fellow sister!
In order to be accepted on to the trial, I had to stay strong and healthy on chemo which is a contradiction in terms but with a healthy diet, meditation, yoga and exercise I managed to pull it off. I arrived in Portland 9 months into my diagnosis. I was taking my chance at living, when according to my prognosis I should have been dying.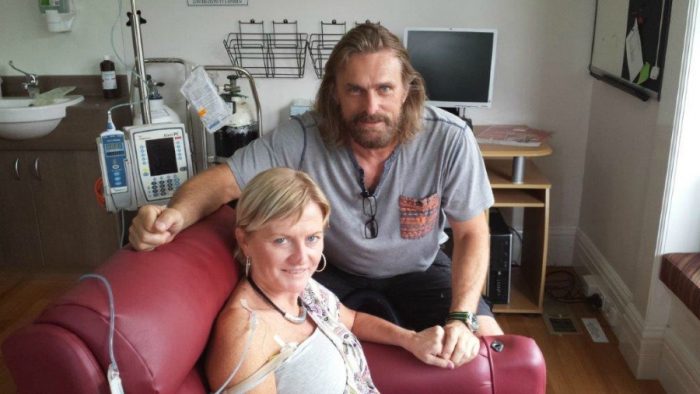 Viktor Frankl says "Those who have a 'why' to live, can bear with almost any 'how." Everyone needs a purpose, what's yours?
My purpose at the time of my diagnosis was simple, to stay alive for my daughters. My husband may have found another partner – he's pretty hot for his age so I doubt he would have had a problem – just saying that makes me feel a bit queasy! However, my daughters would never find another mother. I'm sure a new partner would love them, but not love them like I love them. My girls needed their mum and I was determined to do everything and anything necessary. I didn't want them to watch me die.
Fast forward to now, I want to love and be a role model to my husband and daughters. I want to inspire and give hope and support to as many humans as I can by sharing my story, writing and mentoring – I went through so much and I want it to count for something, not just for me but for others too.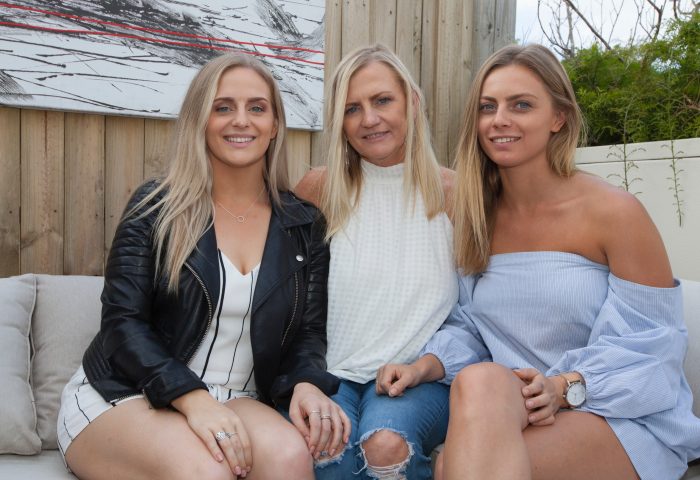 What are your words to live by?
Love, laugh, live and give.
If you could have any mentor, alive or dead, who would you choose and why?
Well I'd prefer that they were alive whilst mentoring me so I will go with good old Oprah… Or Opray as my mother-in-law calls her!
If you could play hookie for a day what would be on your list to do?
I pretty much had my perfect day playing hookie day last week. Hubby and I took a ferry from Palm Beach to Patonga, had lunch at The Boathouse, walked along the beach, had a swim, went back to The Boathouse for a sneaky beer and then caught the ferry home. PERFECT! I am a firm believer in keeping our marriage strong and never sitting on our marital laurels. Time out of the house on our own is so important.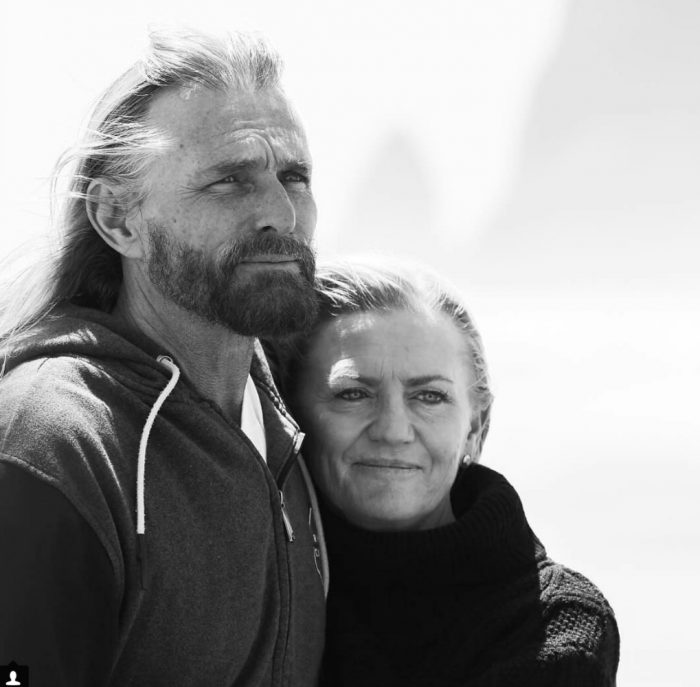 You give so much to others, what do you do to take care of yourself?
We live near a lake so I walk and cycle around it regularly. I love swimming in the ocean – slip, slop, slapping, of course! I love yoga and meditate (not enough though,) I play touch football and make sure I catch up with buddies and my extended family to have a drink and a few laughs. That is a must. I was very strict with my diet when I was in the throes of my illness but now I call myself an 80/20 girl! Life is to be enjoyed!!
Thank you for sharing, Julie.
Let Julie inspire you a little bit more…
on facebook
on instagram 
and in her book Patient 71
You can also watch Julie's incredible story on 60 minutes
Linking up with Kylie for IBOT
* Some of the links in this post are affiliate links. If you click to buy the item, I make a little commission but you don't pay any extra.