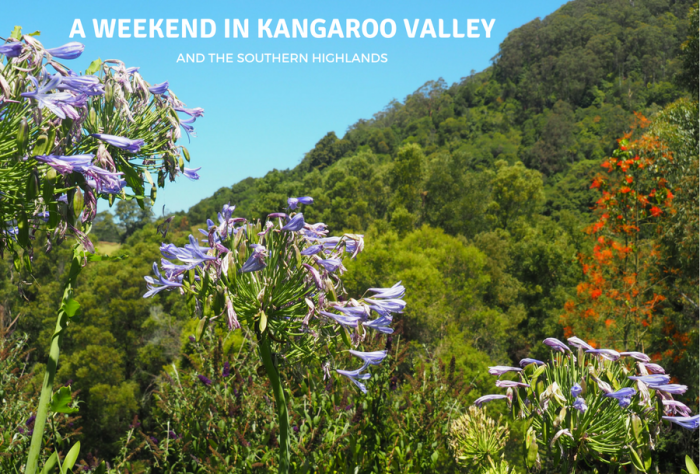 We celebrated our 11th wedding anniversary at the weekend. I was desperate to get married on the Saturday nearest to Valentine's Day because it was winter In the UK so there wasn't a mad, crazy rush for wedding services and it usually fell on my mid term break because I was a primary school teacher in the olden days. I had visions of spending my wedding anniversaries at different European destinations… And then just over a year after we got married we moved down under! These days a trip to Europe is not exactly a weekend getaway!
That said, we still try to make an effort to celebrate with some time away because you know what they say, a change is as good as a rest! This year we wanted to go somewhere new (to us,) about a 2 hour drive from Sydney and somewhere we could just take a deep breath and relax.
We're big fans of the Southern Highlands so we thought we'd revisit some of our old favourites and stay somewhere new in Kangaroo Valley. It's just over a 2 hour drive from Sydney and the scenery along the way is pretty spectacular. We drove through lush rainforests, saw breathtaking views and drove up and down a lot of mountains. It was ear pops ahoy!
Now  I must confess we didn't see one kangaroo but no matter, because we got to see, eat and do lots of other things!
Where we stayed…
Situated in the heart of the village of Kangaroo Valley, this heritage listed Old Bakery has it all – history, romance and lots of luxurious touches! The stand alone cottage was lived in by a succession of bakers and farmers over the years and great care has been taken to preserve the original scotch baking oven which was in operation from 1887 to 1970.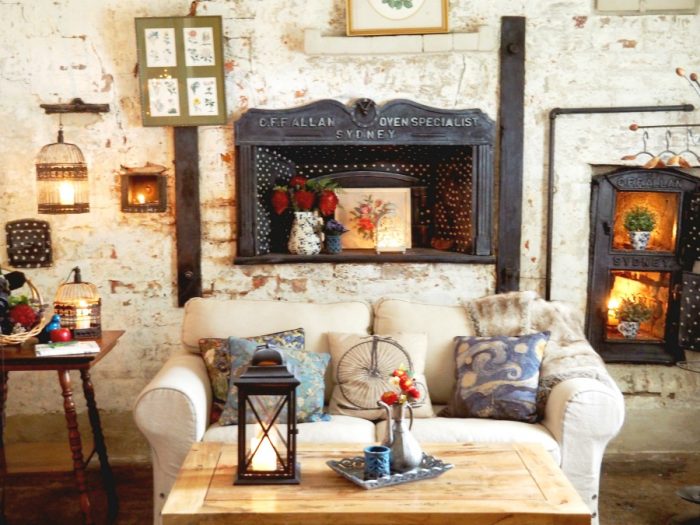 The cottage has a rich history but it's also bang up to date technologically with free wifi, a TV/DVD player, a well equipped kitchen and a super size bathroom. The has a huge claw foot bath, a separate shower with a rain shower head (and a regular shower head too) and a wide selection of beautiful bathroom amenities. There is even a wine holder over the bath!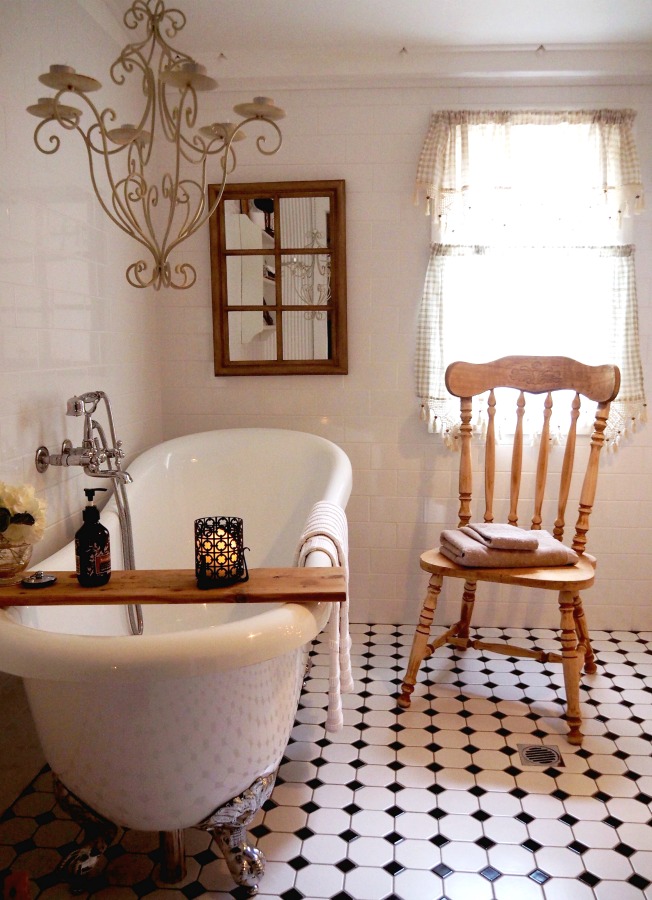 Bige, the host has thought of everything, providing local bread, butter and jams as well as cheese, wine, chips, cookies and nuts plus pantry/tea coffee making essentials. Prior to our arrival, Bige had lit up the cottage with fairy lights and candles creating the most romantic and cosy atmosphere – it was like a fairytale!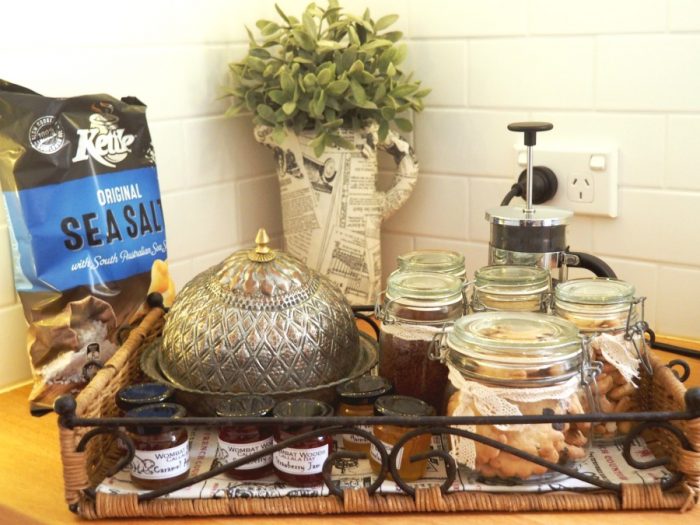 The only thing we didn't enjoy about our stay was having to leave! But it's ok, I'm sure we'll be back (and hopefully soon!)
What we did…
Driving to Kangaroo Valley via the Southern Highlands might not be the most direct route but it's certainly the most scenic. We stopped in at this large, bright tourist information centre, and found friendly and helpful staff, a wide selection of locally produced food products and crafts and lots of useful (and free!) pamphlets and maps.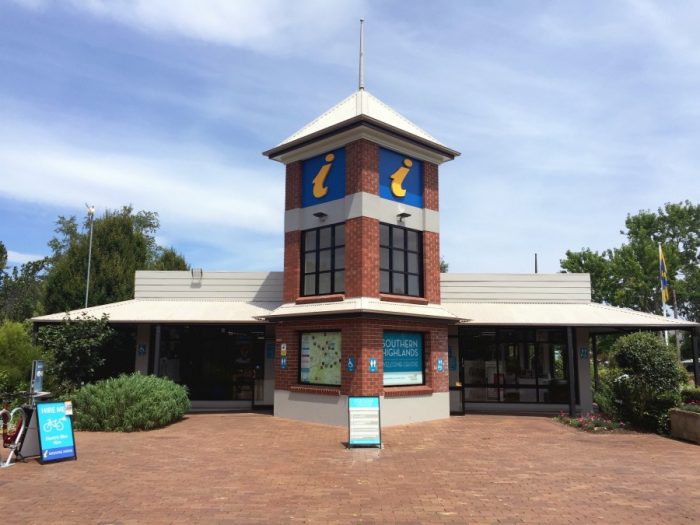 You can also refill your water bottle, grab a coffee, charge your phone and  spend a penny at one of the super  modern and super clean bathrooms here too!
62-70 Main Street, Mittagong, NSW 2575
In this enormous shed, we were bowled over by the eclectic mix of items all old and new, all displayed market style under one enormous roof. It's a veritable treasure trove and the perfect place for a spot of window shopping (even though there are no windows!)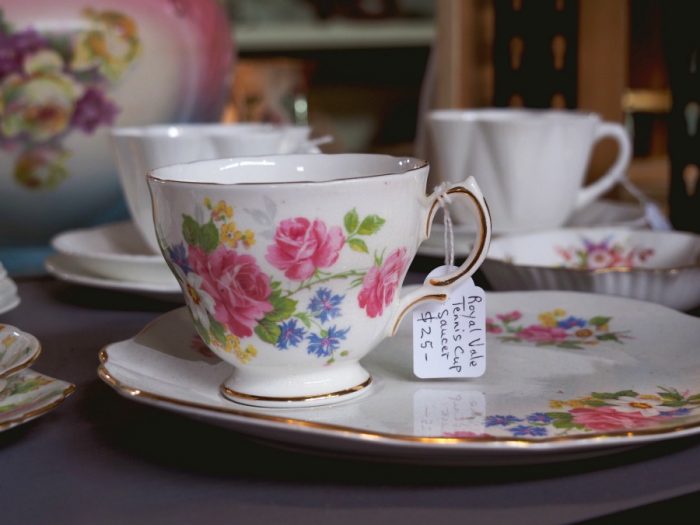 15 Banyette Street, Bowral NSW 2576
Don Bradman dreamed that cricket would continue "to flourish and spread it's wings." I think he'd be proud to see how the original Bradman Museum has been extended to show not only what he himself contributed to cricket and Australian history, but the role that cricket has played around the world.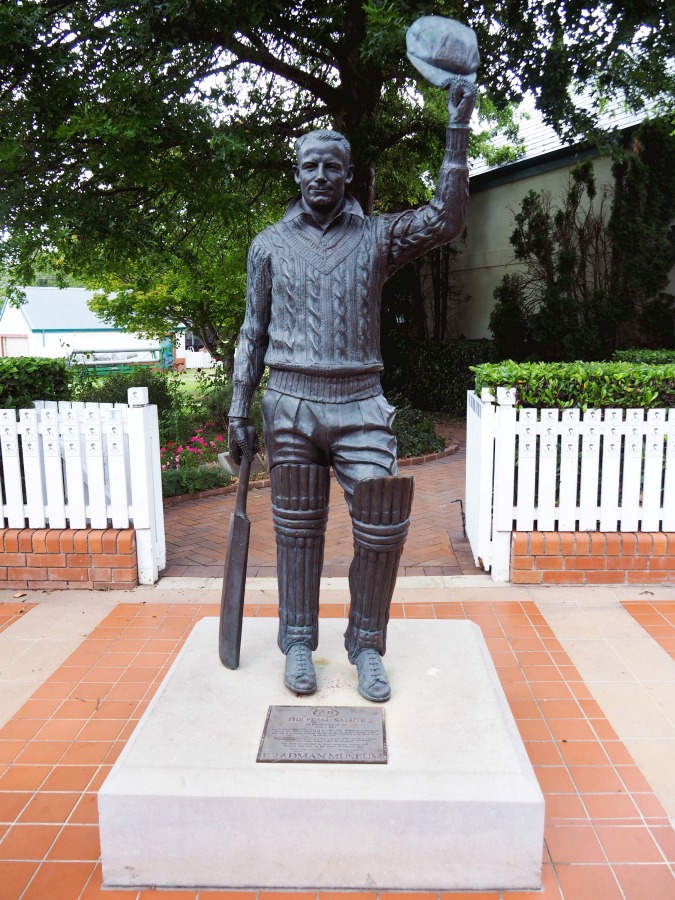 The museum is essentially a homage to cricket but you don't have to know anything about or have any particular interest in the sport to enjoy the visit. The new, improved museum has interactive touch screens, displays featuring original and match used equipment and some enormo-screens showing the history of cricket.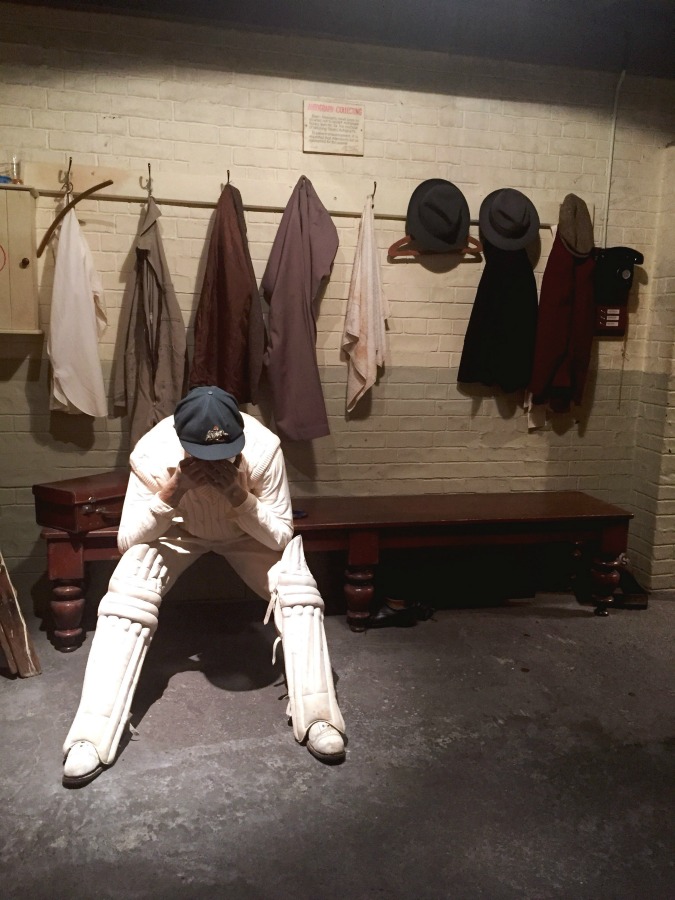 It's good old fashioned family fun and I learnt more about my cricket from my one visit than I have in all my 46 years! Incidentally, if you print off this voucher when you purchase one full price adult admission, you get the second at half price! Howzat for a catch?!
After visiting the museum, do take some time for a stroll around the oval. It's so pretty and like the best things in life, it's free!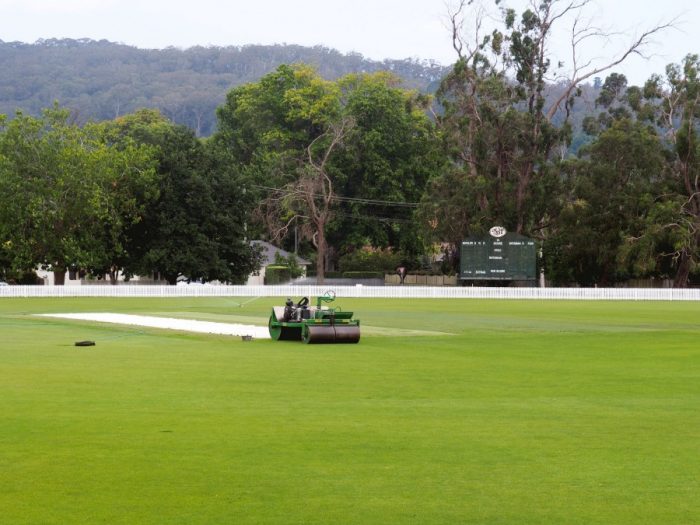 St Jude Street, Bowral, NSW 2576
Said G'day to Mary Poppins
Don Bradman isn't Bowral's only famous person – did you know Mary Poppins was "born" in Bowral? She was created when author Pamela Travers lived in the town as a teenager from 1908-1917. There's a statue to remember Bowral's most famous nanny in Glebe Park, just next to the Bradman Centre and apparently she changes direction with the season. Strange but true!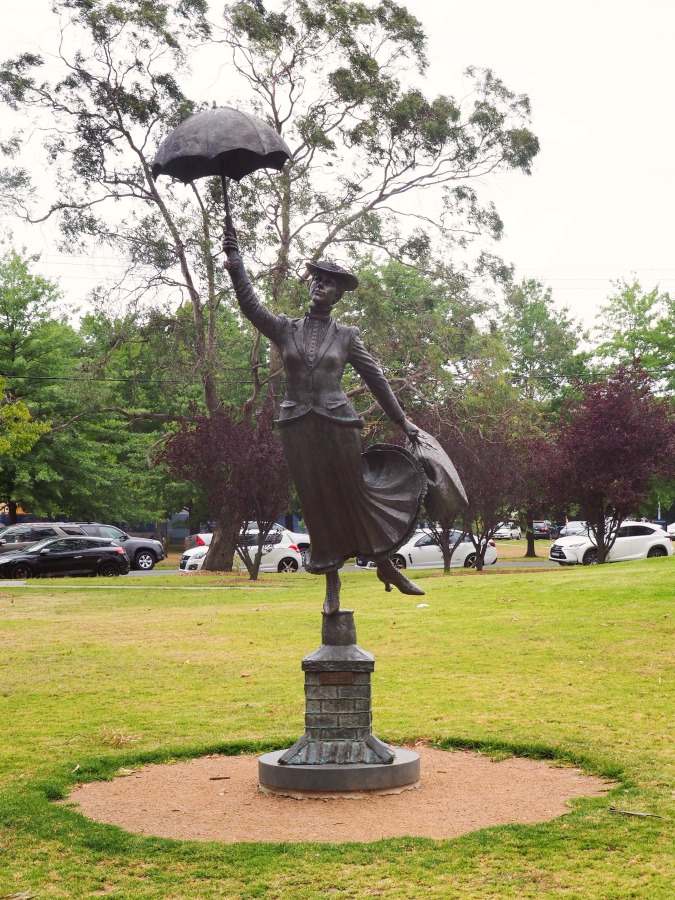 Glebe Park, Bowral, NSW 2576
Explored historical Kangaroo Valley Village on foot
Kangaroo Valley is full of history. Staying in the heritage listed Old Bakery which was built in 1890 was a treat in itself. From our front verandah, we could see the Court House and Police Station. Built in 1904, it's still used as the police station today!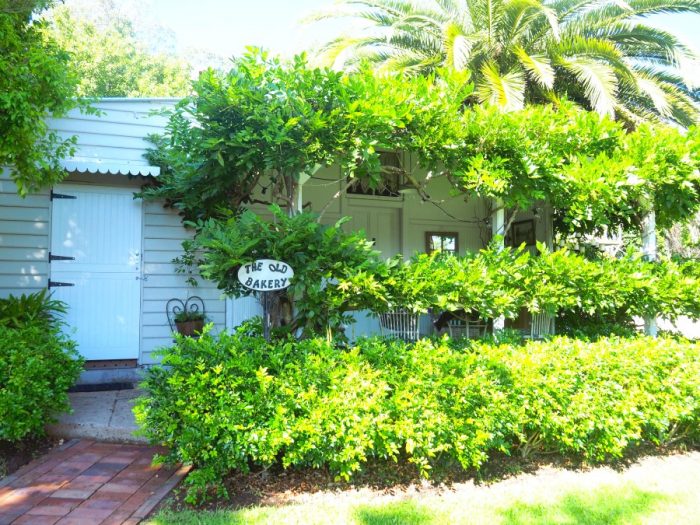 The Community Hall which was built in 1908  is also opposite the cottage.  It's had a couple of extensions over the years, but it's used now as it was used then for community social events. However, we had our own personal social event AKA dinner, at the heritage listed Friendly Inn!
Crossed historic Hampden Bridge
Built in 1898 and named after Lord Hampden, the state governor at the time, this wooden suspension bridge with it's English Medieval towers representing a portcullis is really rather majestic. It's a treat to drive over but if you choose to walk, you'll feel the bridge move slightly to take the weight of the traffic. Interestingly, it's the only surviving wooden suspension bridge in Australia from this era.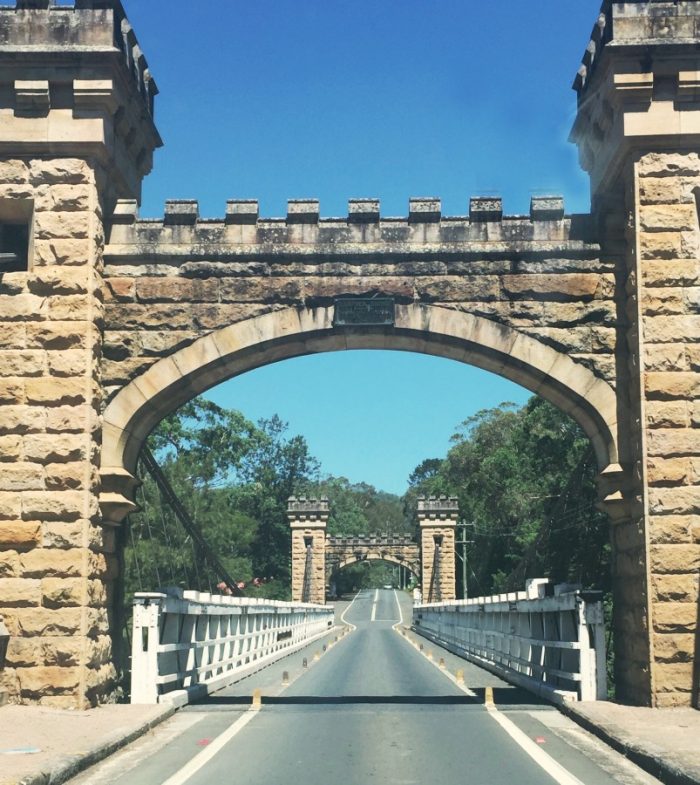 Located half way between Moss Vale and Kangaroo Valley in the Morton National Park and Meryla State Forest, Fitzroy Falls is one of New South Wales most popular tourist destinations. There's an award winning visitors centre, toilet facilities car parking and a $4 per car park entry fee. There are two walks to choose from; both the eastern and western walks follow the cliffs and have outstanding views from lookout platforms that jut out into the valley.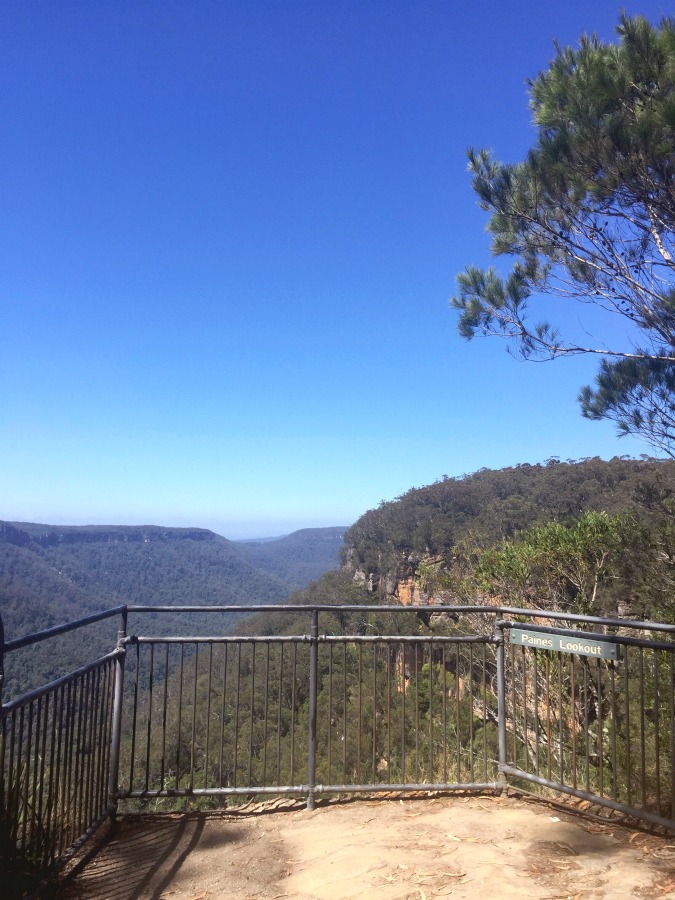 We took the western walk because it's easier, has more lookouts and terminates about 2km from the visitors centre, even though we didn't get that far and turned back after a kilometre because… No stamina! We caught sight of the Falls but sadly couldn't catch them on camera. When all else fails, there's always a selfie!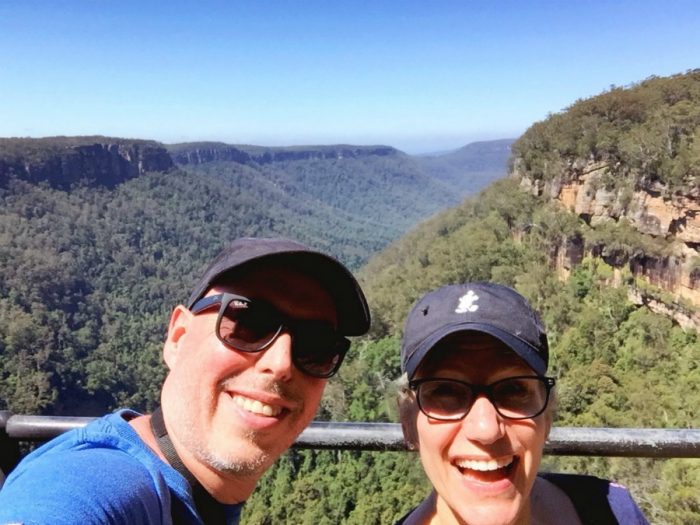 It's a comfortable walk because the terrain is mostly flat with some steps and the path is quite shady. That said, it's worth walking early so you can avoid the crowds and the midday sun!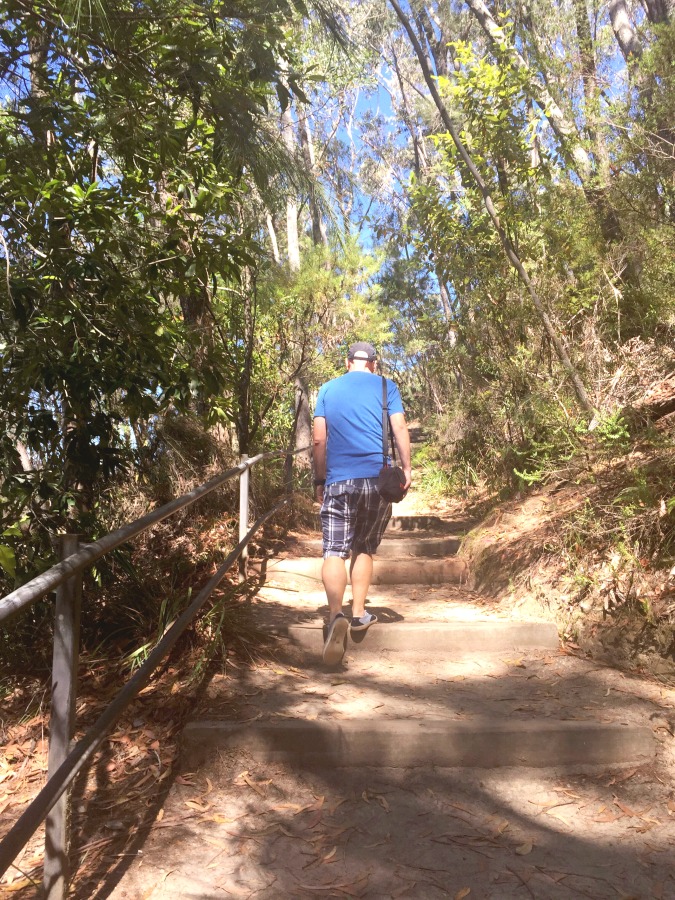 Morton National Park, Nowra Road, Fitzroy Falls, NSW 2577
It's more than a little ironic that the drive to this hidden gem of a cellar door is shaped like a corkscrew but it's totally worth it. You can be sure of a warm welcome from the owners Mark and Sue (and the wine dogs, Muscat and Jack.)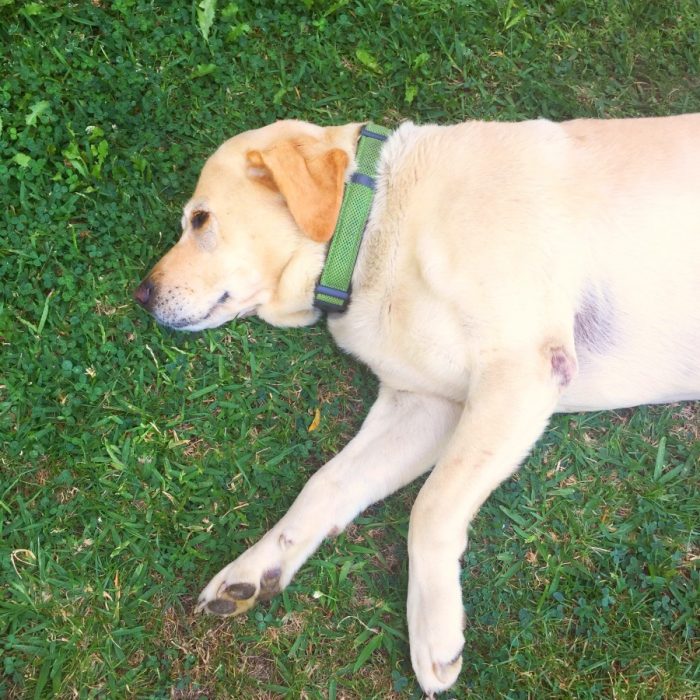 There's some fabulous wine and breathtaking views. Oh, and it's family friendly too!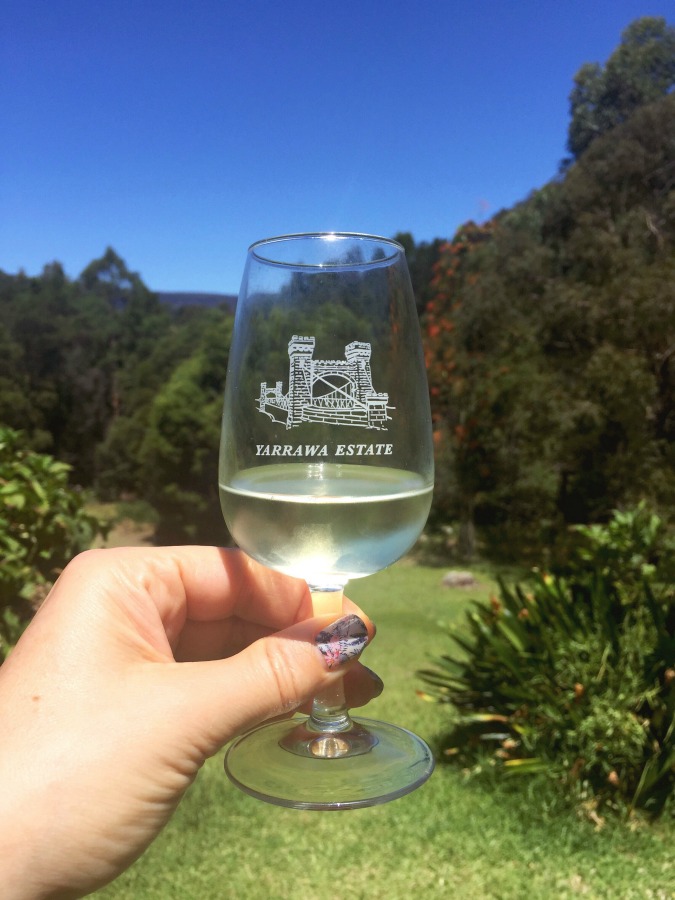 Tasting wine here is a fun and relaxed experience, Mark and Sue are engaging hosts and generous with their knowledge, time and their wine. They don't charge for wine tasting, nor for the cheese served with homegrown nuts and Sue's homemade pickles.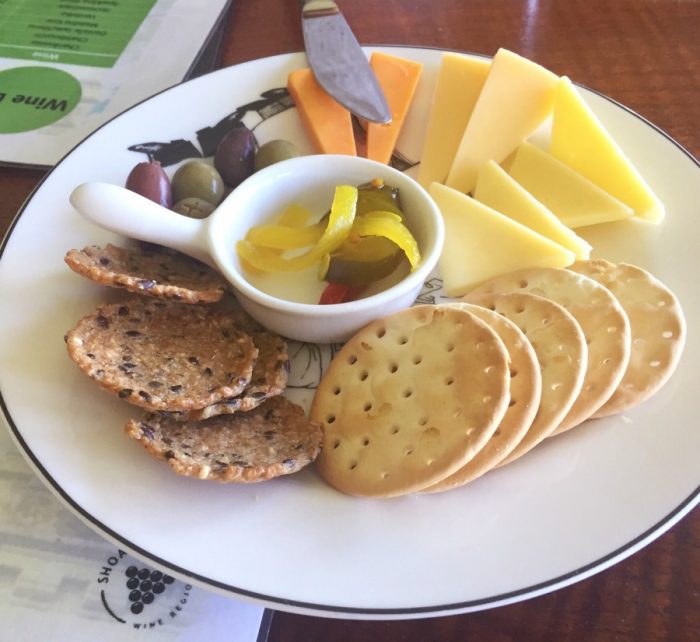 The gardens are beautiful and the views sublime. Forget BYO wine, here you can bring your own picnic and buy some Yarrawa fine wine to enjoy with it! The wine is so good, you'll want to leave empty handed. We didn't anyway!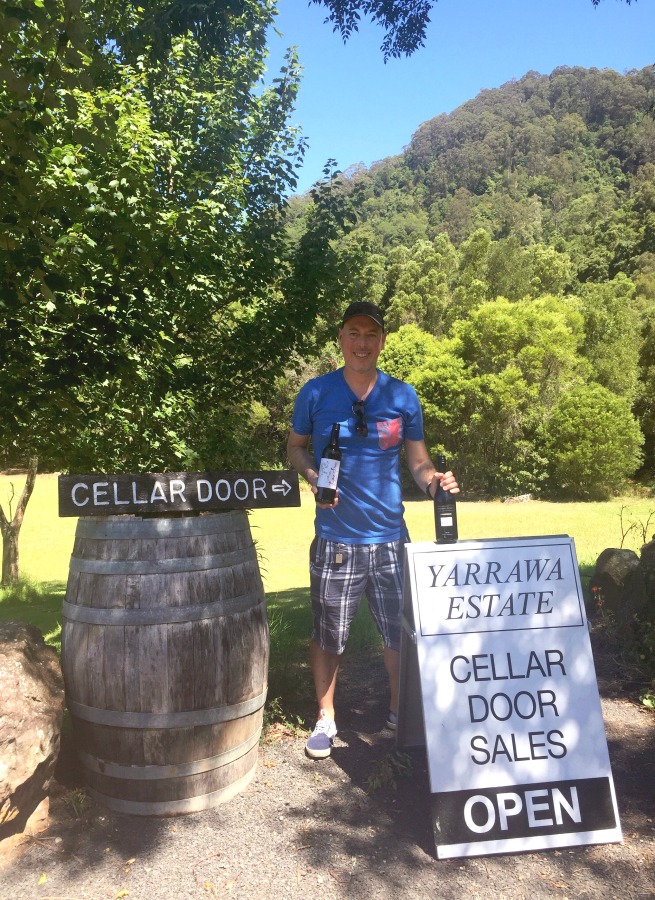 43 Scotts Road, Upper Kangaroo River, NSW 2577
As farmers markets go, these are small but perfectly formed. There's live music, homemade baked goods, locally produced pickles and preserves and a great selection of reasonably priced seasonal produce.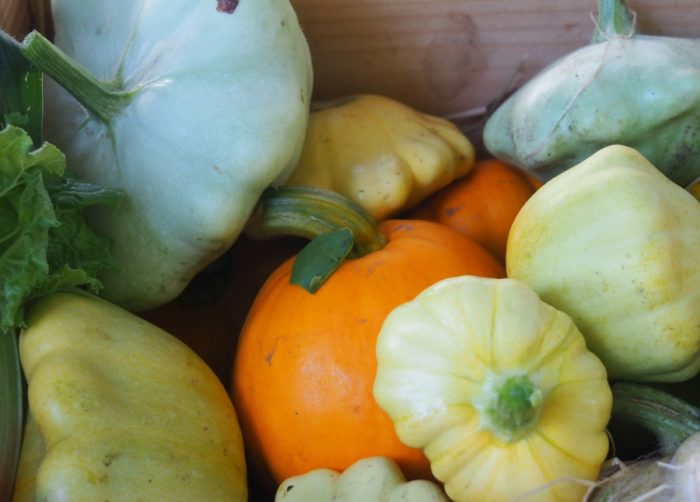 165 Moss Valley Road, Kangaroo Valley, NSW 2577
The drive to the top of the mountain isn't for the faint hearted but once you're perched on the summit 678m above sea level, the views are totally worth it, even on a cloudy day. On a fine day, you can see as far as Coolongatta Mountain and Jervis Bay! There's free parking, toilets and a cafe serving light refreshments too.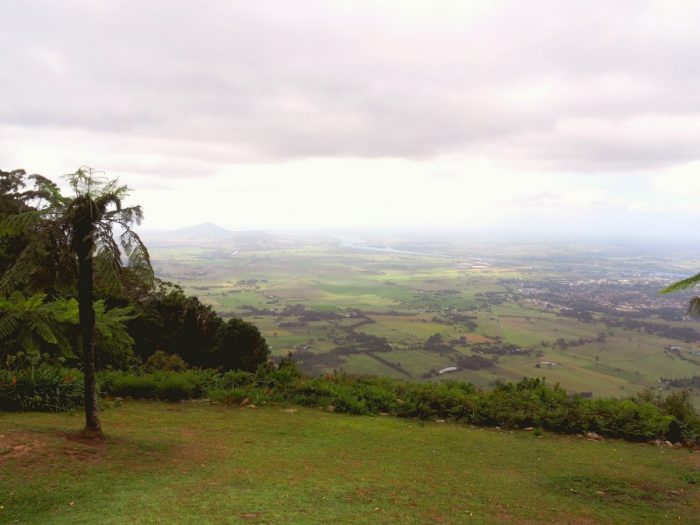 182 Cambewarra Lookout Road, Cambewarra, NSW 2540
Where we ate and drank..
Located inside Dirty Jane's, this vintage tea room serves delicious home style cooking, great coffee and the most delicious high tea. David doesn't share my love for ye olde high tea stand so I enjoyed afternoon tea for one and David was more than happy with his pork and fennel sausage rolls.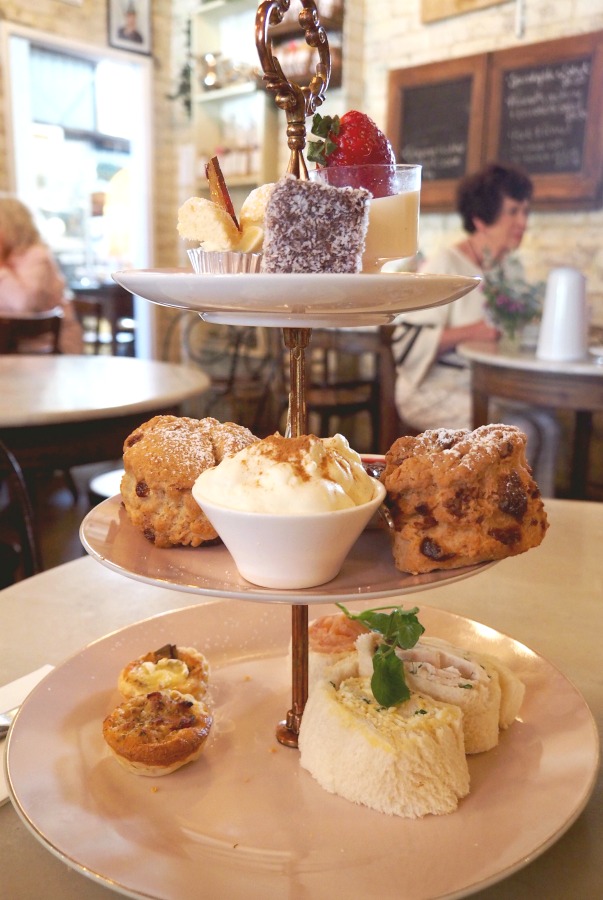 Any place that has a scone menu gets my vote! I went for the Cinnamon and White Chocolate with jam and cinnamon cream. This is one thing I must try at home! There's a fabulous selection of teas but the coffee is good too.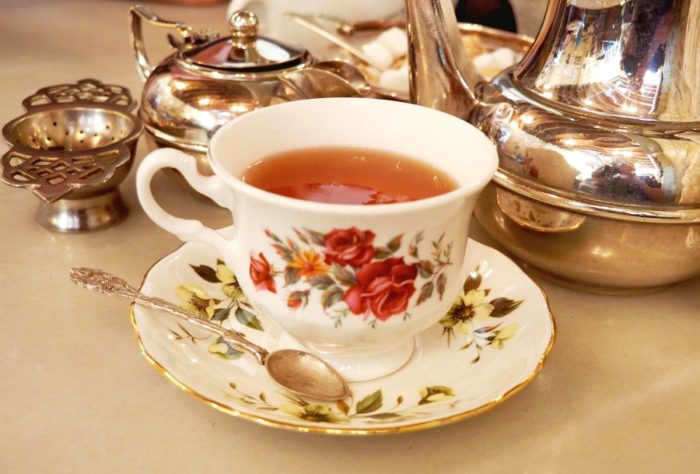 We loved the vintage vibes, friendly service and the varied menu choices and we're not alone, this place is super popular. Book in advance to avoid disappointment and an acute case of FOMO.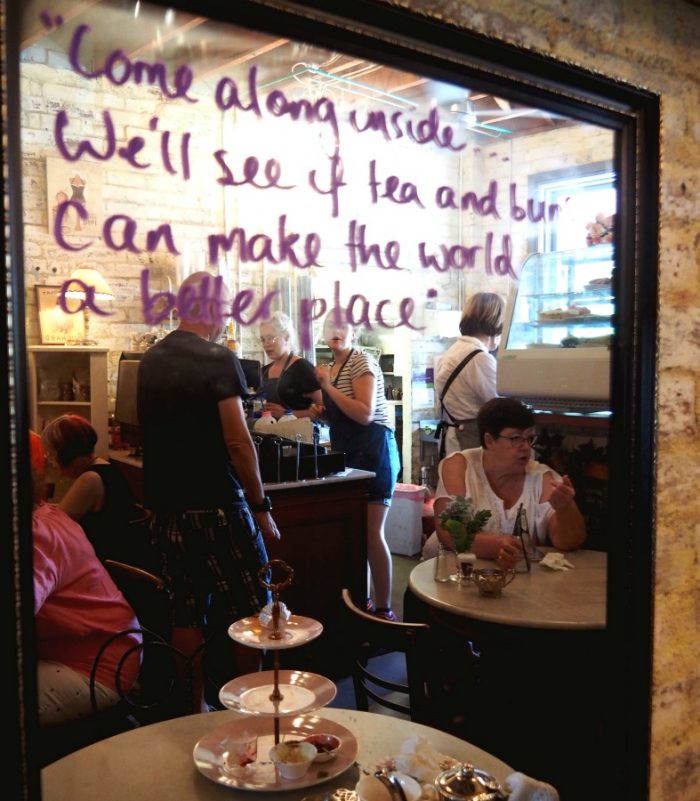 15 Banyette Street inside Dirty Jane's Emporium, Bowral NSW 2576
This heritage listed pub was built in 1891 and back in the day was called The Commercial Hotel. It was partially destroyed by fire in 1933, after which a verandah was added, it was refurbished and renamed The Friendly Inn.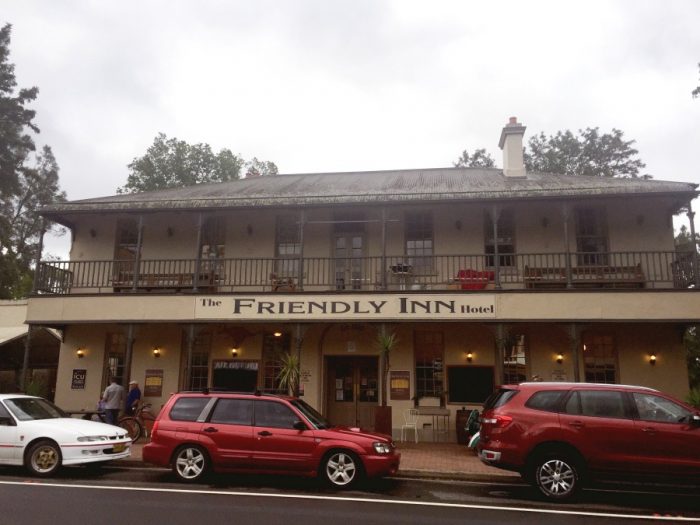 The main draw card here is the vast beer garden complete with panoramic views of the valley and a playground for the kids. Unfortunately Mother Nature was not playing ball on the night we visited. Boo! However, if it's too wet to sit outside, there's plenty of seating in the bar or in the adjacent bistro.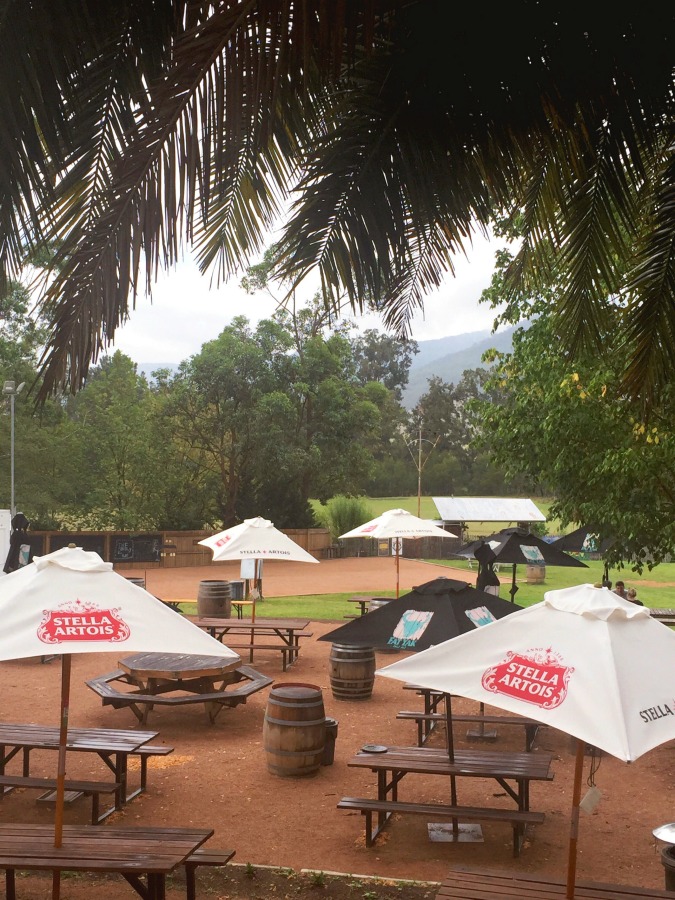 There's  a varied menu with a range of pub favourites, kid's meals and a great selection of burgers which are especially good value. I was proper pleased with my Zucchini and Felafel Burger – wouldn't you be?! There's also a bottle shop if you want some liquid refreshment to take away.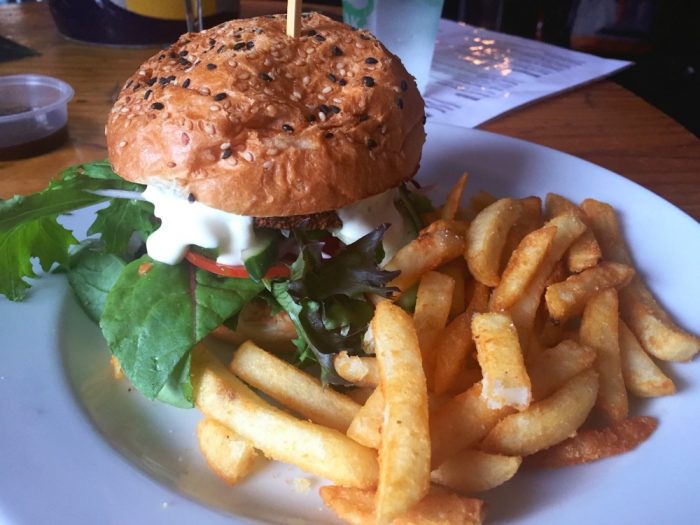 159 Moss Vale Road, Kangaroo Valley, NSW 2577
I can't say for sure that these really are the world's best pies, but they are mighty fine. The interior of the cafe is as vintage as the exterior and in addition to the extensive pie offerings, you'll find great coffee and a vast array of locally produced sauces, preserves and chutneys.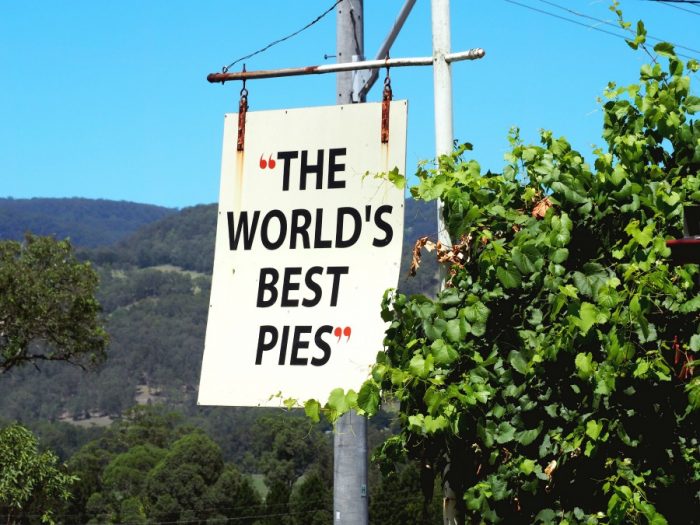 Irene and Chu make a great team and all pies are baked fresh, in house and with no artificial colourings or flavourings, and yes, you really can taste the difference.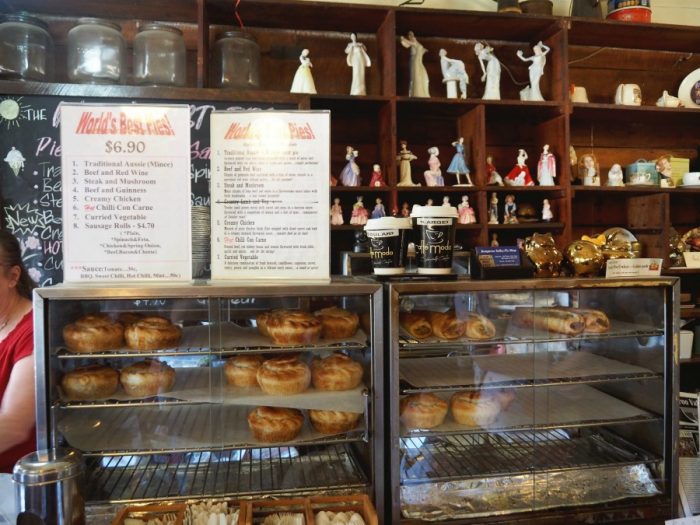 We tried a Traditional Aussie which we enjoyed so much, we had to taste test a second!  We couldn't resist the Beef and Guinness fresh out of the oven and it did not disappoint. The light, flaky pastry and abundant fillings are an irresistible combination.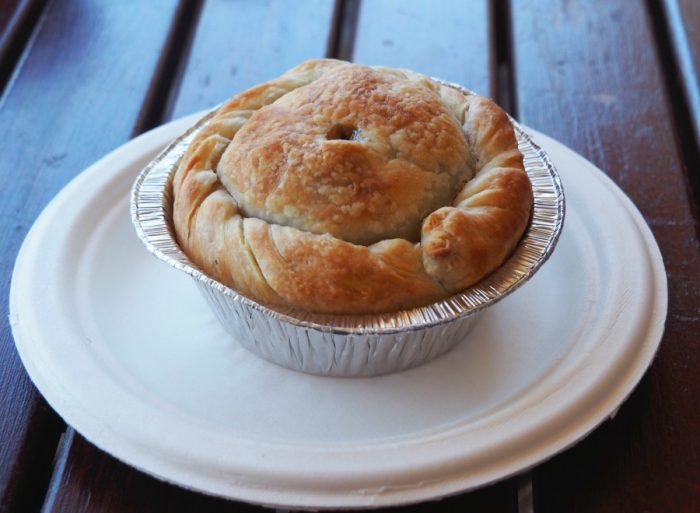 Grab a seat on the deck and enjoy a pie with a view. It's hard to beat!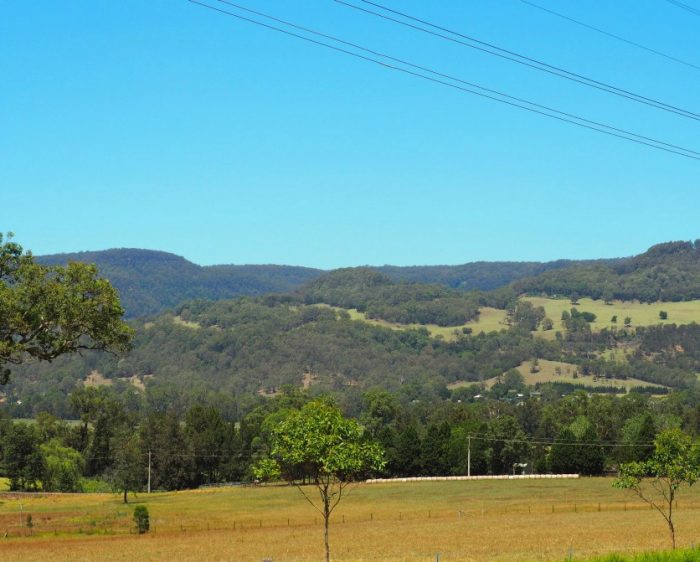 2167 Moss Vale Road, Ballengary, NSW 2577
Right in the heart of the village, this is where we enjoyed our anniversary dinner. We enjoyed the relaxed vibe, friendly service and menu featuring seasonal, local produce. We loved the local wine selection too and were able to select our new favourite wine, the Verdelho from Yarrawa Estate. 
We didn't take any pictures of each other or the food – I mean, who even are we? – with the exception of this delicious entree; homemade terrine of chicken and pork with cranberry and pistachio, served with homemade fruit chutney and toasted Turkish bread. All the food was totally delicious and portions generous. We almost had to roll home!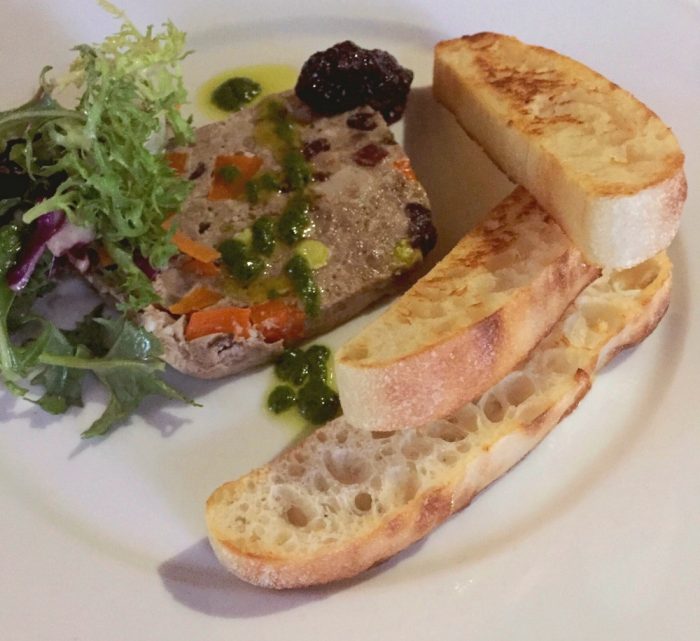 146 Moss Vale Road, Kangaroo Valley, NSW 2577
This place is famous for it's Gold Medal Cheeseburger Pie but it's such a popular item it can sell out fast quickly. We arrived late morning to avoid disappointment and as it was (just past) breakfast time, we tried a Lumberjack Pie (Aussie beef, a whole cracked egg, cheese, onion, bacon and tomato relish) too.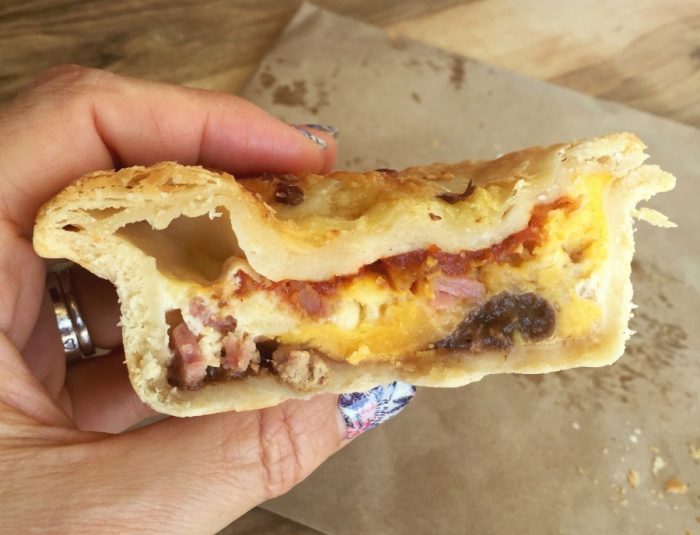 You can pimp up your pie with mash and/or mushy peas and if you want to buy your pie now, but eat it later, you can grab a cold pie that you can heat up at home. Handy, hey? These pies are worth a try but if you can only pick one pie place, make sure it's the World's Best.
1/146 Moss Vale Road, Kangaroo Valley, NSW 2577
For me, a visit to the Southern Highlands isn't a visit to the Southern Highlands without a visit to The Berry Tea Shop. It's a tea lover's paradise, with everything from tea pots to tea cosies and tea cups to tea towels, and of course, and a plethora of delicious teas from Australia and the wrold beyond. Of course, now I'm a minimalist, I look (longingly) but don't buy any things but I can't leave town without indulging in a pot of delicious tea… And a scone! Because a pot of tea would be too wet without one!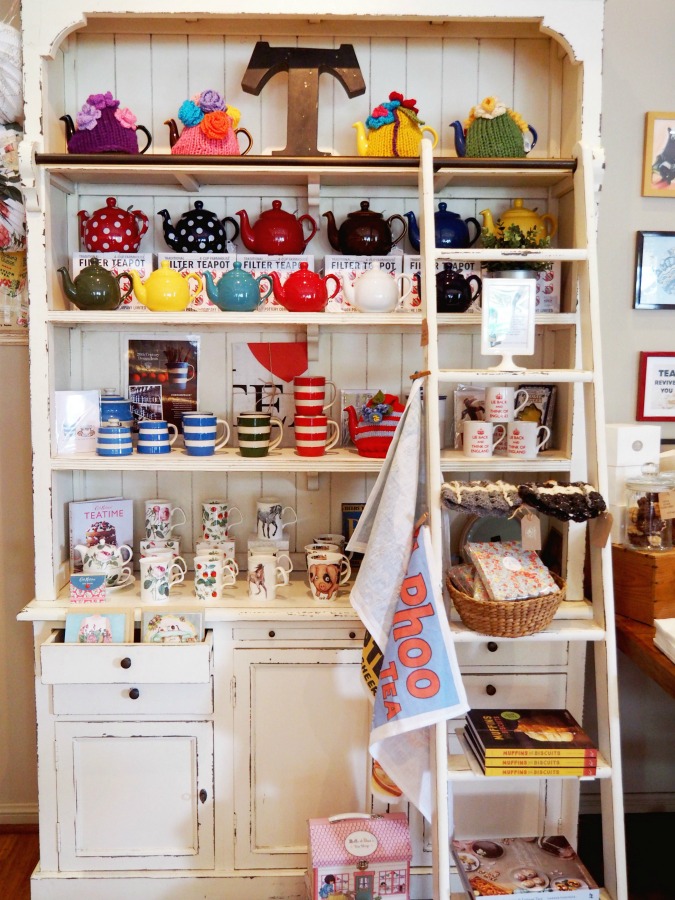 There's always a delicious selection of cakes, including some tasty gluten free options, but I only have eyes for the scones. You can choose from date or plain, and each is served with generous side of raspberry jam and cream. It's just tea-licious!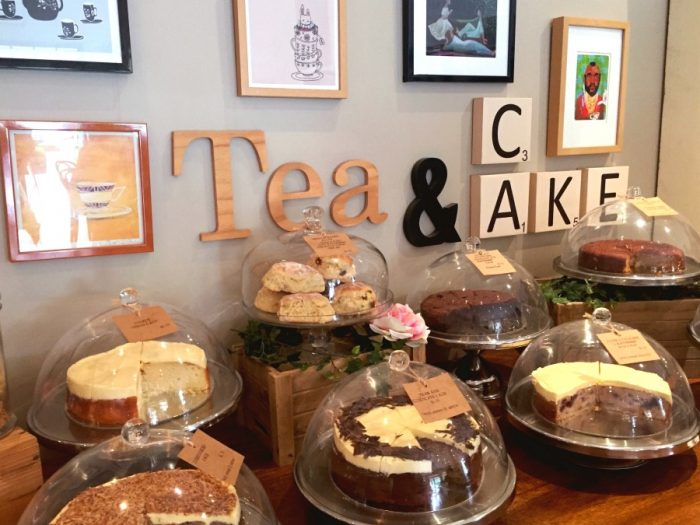 1/66 Albert Street, Berry, NSW 2535
Have you ever been to Kangaroo Valley? Do you have a favourite weekend destination? Which of these would you most like to see, eat or do?
Linking up with Kylie for IBOT and  Van, Marcella, Lauren and Isabel for Wanderful Wednesday