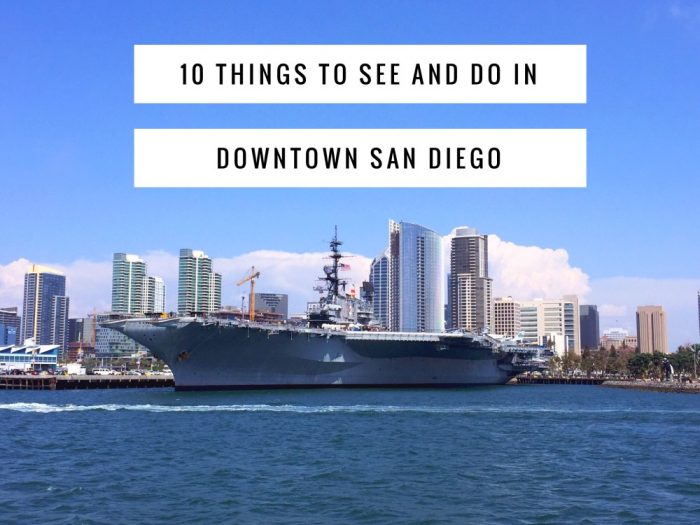 We've always wanted to go to San Diego and it did not disappoint. We had a long list of places we wanted to see and things we wanted to do. It was such jolly fun working our way through that list but when all was said and done, what we'd done was pretty much downtown San Diego…And a little bit beyond (with a ferry or a bus ride thrown in for good measure.)
I know it's almost sacrilegious to go to San Diego and not go to the beach, but there's a method in our madness, because we're saving the beach holiday for next time! And while I'm saving myself for the beach holiday, you might want to save these tips for your next trip to San Diego!
1. USS Midway Navy Pier
Climb aboard the USS Midway and relive nearly 50 years of world history aboard the longest-serving Navy aircraft carrier of the 20th century. USS Midway is less a ship and more like a city at sea. Take the self guided audio tour narrated by Midway sailors and find out what life was like really for one of the 4500+ crew on board. Audio tour maps are available in multiple languages and there's even a family audio tour designed for visitors with little skippers in tow.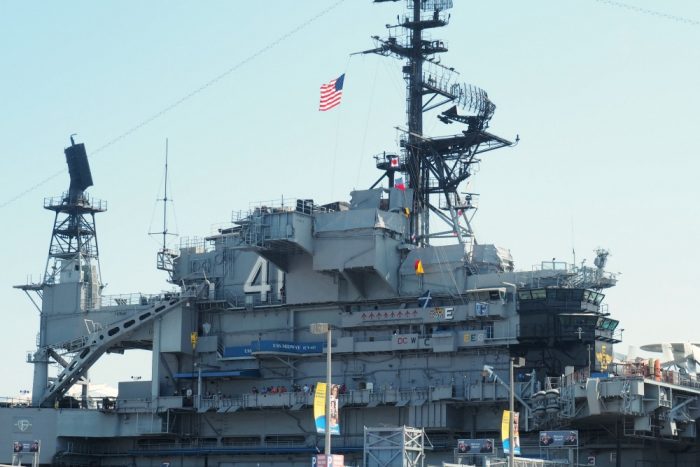 You'll be able to access all areas, with exhibits ranging from the galley to the ship's jail, the post office to officers' country and pretty much everything in between. Look out for the museum docents around the ship who are keen as mustard to share a personal story, an anecdote, or amazing statistic and bring some value added to the whole experience.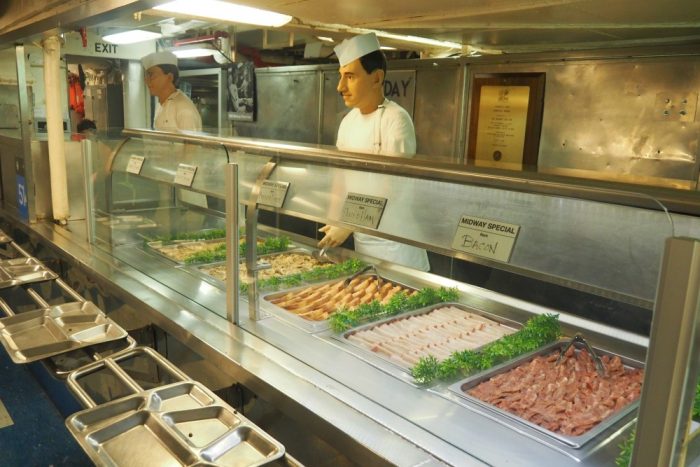 If you want to get your own Top Gun moment, do not miss the 29 meticulously restored aircraft that are on display, including many climb aboard cockpits, helicopters and planes. Tom Cruise, eat your heart out!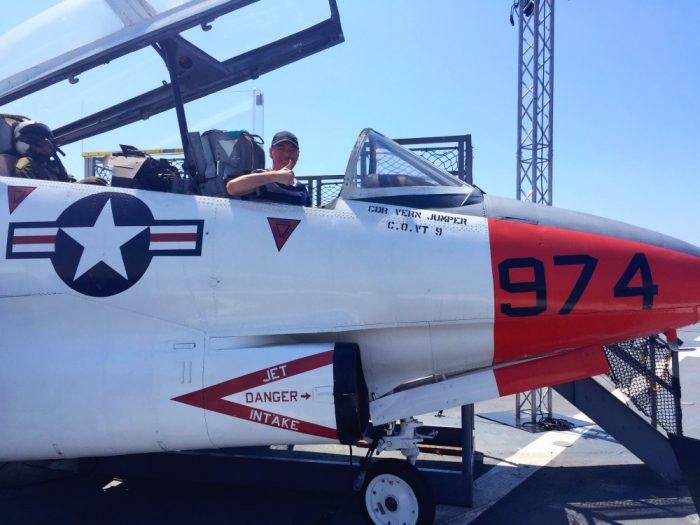 From storytelling docents to interactive exhibits, flight simulators to the Ejection Seat Theatre, cockpits and control centres  – there's so much to see and do here and fun for all the family. What's more, 60% of the museum's exhibits are wheelchair accessible and there are a number of elevators between decks.
Arrive early and allow at least half a day to make the most of your visit. Tickets can be bought on the day but there is a small discount for tickets purchased online and in advance.
2. Balboa Park
Science, art and culture collide in the 12,000 beautiful acres that make up Balboa Park. We spent the whole day here and barely scratched the surface but with more than 17 museums, beautiful walking trails, a number of performing arts venues and the world famous San Diego Zoo, that's hardly surprising. Although you will need to buy a ticket to enjoy many of the park's attractions, the park itself, like the best things in life, is free.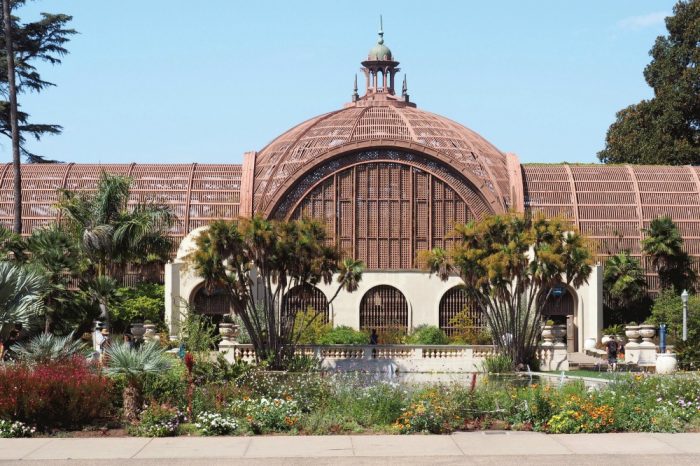 If you want to get all aboard the Miniature Train for the 3 minute ride around part of the park, make sure you visit on a holiday or a weekend or prepare to be sorely disappointed. The train runs from 11am to 4.30pm and is $3 a pop. If you like your transport a little bigger and to travel a little further, and for free, there's a park tram that runs regularly to designated points throughout the park. If you want to drive (or ride) yourself, check out Wheel Fun Rentals for just about the most fun you can have on four wheels. It's fun for all the family and is highly rated by my friend Leanne and her family!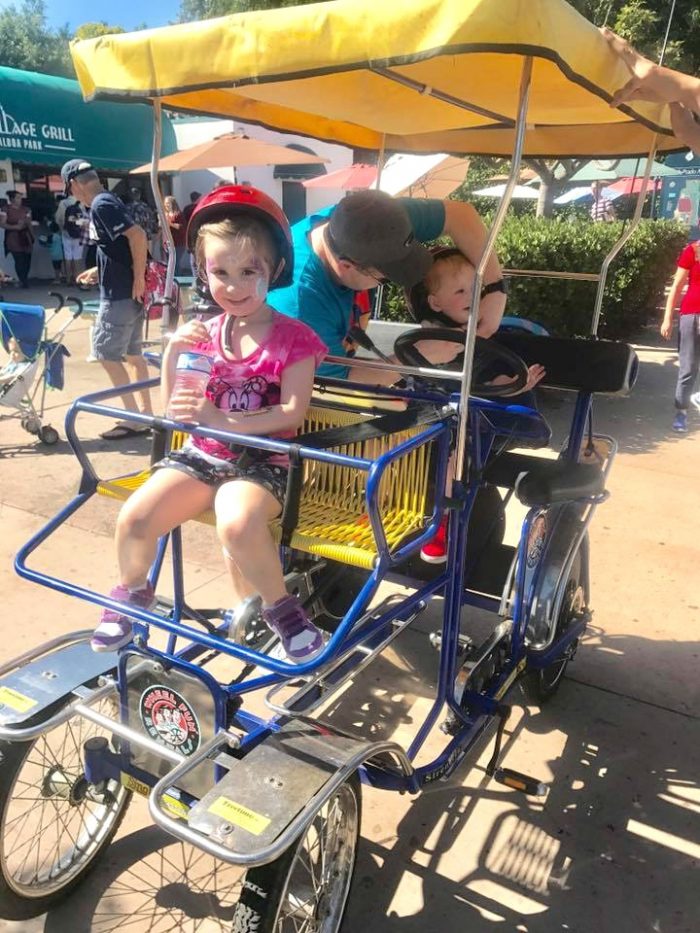 3. California Tower Balboa Park
Closed for 80 years, the California Tower is now open to the public once again and the 125 step climb to the viewing deck is totally worth it. The guided tour takes you up a secret staircase that has been hidden from the public for decades. You then climb seven storeys with narrow windows giving you a sneak peek of the beauty outside.
Finally, you climb a spiral staircase and when at the top, you are basked in sunlight and rewarded with panoramic views of San Diego. When I say top, it's not technically the top of the tower, because there are upper levels but they're smaller and haven't been fitted with safety features, but at 357 feet above sea level, you won't be disappointed by the views. Buy your tickets online or on the day.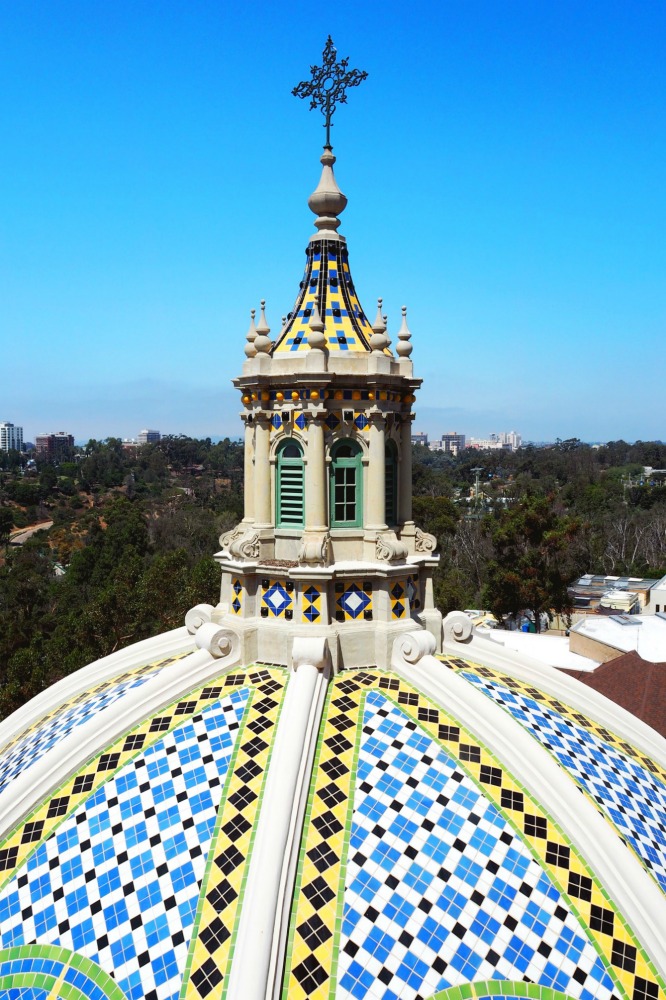 The tour tickets are timed, so you should arrive 15 minutes before the specified start time. Members of the public are not allowed to visit the tower on their own but you'll be safe in the hands of your trained and knowledgeable guide. The tour takes about 40 minutes including about 10-15 minutes on the viewing deck, more than enough time to give your camera a thorough workout.  Talking of workouts, the group tour keeps a leisurely pace and is a manageable workout for most healthy adults.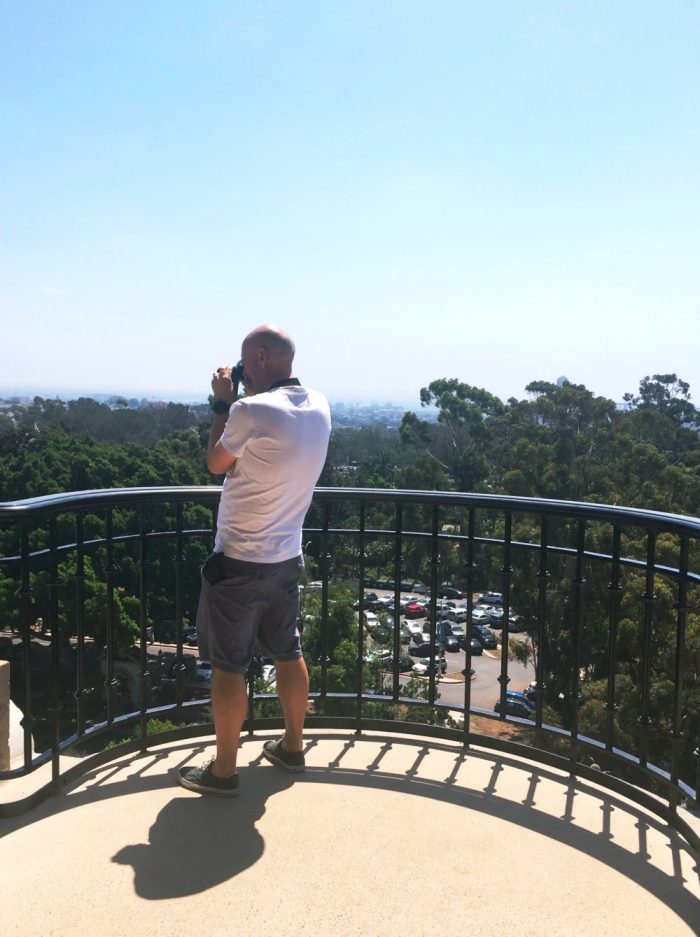 The California Tower wasn't built to be a bell tower and didn't have music until 1946. Now a 100-chime electronic carillon makes the California Tower's music. On your descent, you can make a song request for the 12pm bell concert and  if your song gets played, you'll receive an email although I'm still waiting for mine! Start thinking of your requests, now people! And good news, your tower ticket will grant you general admission to the Museum of Man's exhibits.
4. Museum of Man  Balboa Park
For the best value, buy a Museum and Tower Tour combo ticket. This museum of anthropology has something for everyone from Mayans to mummies and beer to pets. The building is worth a visit alone, and it's a brilliant museum, uber interactive and great for kids.
5. San Diego Model Railroad Museum Balboa Park
With over 27,000 square feet of trains, trestles and tracks, this is the largest model railroad exhibit in North America and one of the largest in the world. However, you don't have to be a model railroad enthusiast to enjoy this experience.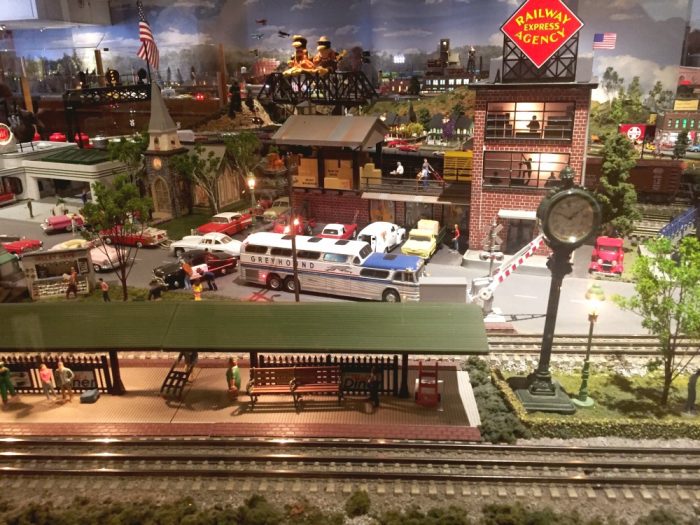 There are both indoor and outdoor exhibits and the attention to details is amazing. Don't miss the mini California Tower and the "Kids Delight" which really is a treat for all ages. It's traintastic!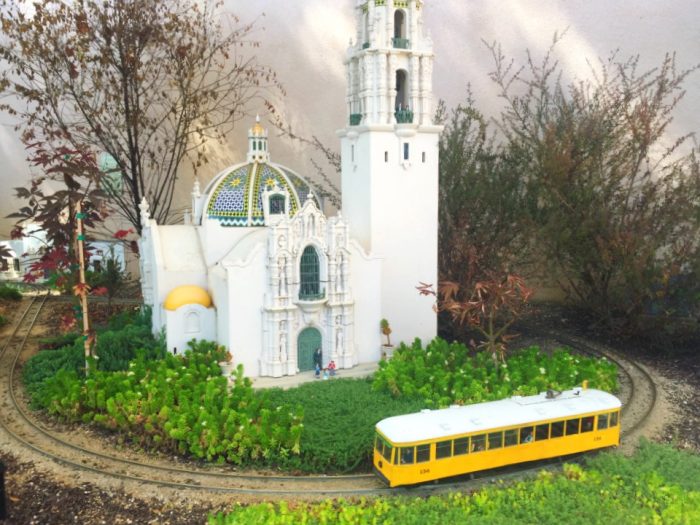 I know that technically Coronado is about as far from downtown as you can get, but I'm including it here, because it's so easily accessible from downtown, plus it's totally awesome! If like me, you believe that it's as much about the journey as the destination, then the 15 minute ferry ride has to be the most scenic way to cross the bay to Coronado Island. With it's clear blue water, pristine beaches and friendly beach town vibes – Coronado is quite the people magnet. Skip the touristy ferry landing and head into the heart of the island for the best eating, drinking and shopping options. It's a good 20 minute walk into the main town but if you don't want to stretch your legs, you can catch a bus or an Uber.
Do visit the Hotel Del Coronado. This historic hotel  was the largest resort hotel in the world when it opened in 1888 and since then has hosted a plethora of  presidents, royalty and celebrities over the years, and has featured in numerous movies and books. You don't have to be a resident of the hotel to take advantage of cabana, cabanette and lounge chair rentals at Del Beach or to enjoy a drink at the famous Babcock and Story Bar. If history is more your thing and you have time on your hands, the Coronado Historical Society runs 90 minute walking tours through the property.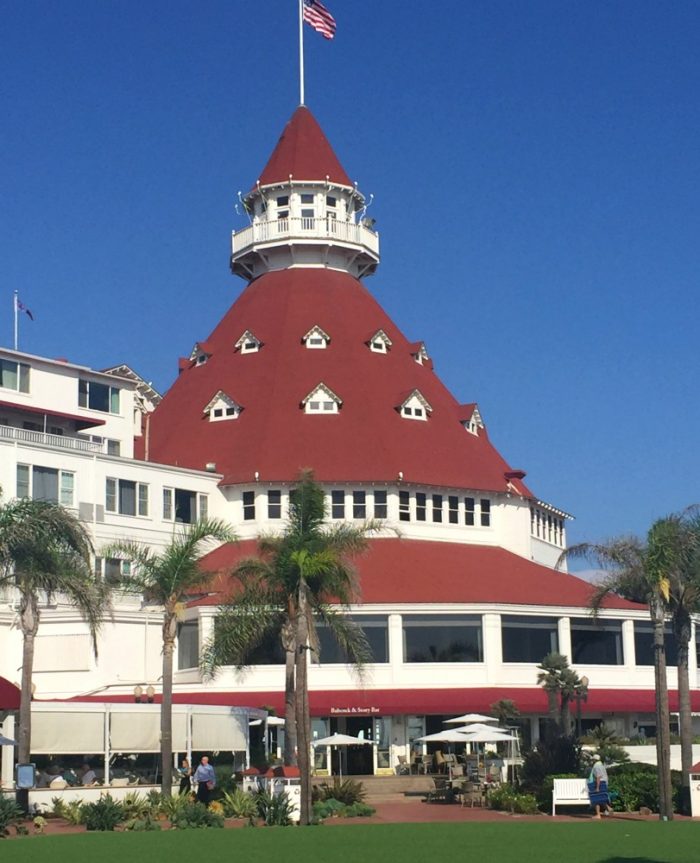 Stroll along Orange Avenue and check out the wonderful array of shopping and eating options. Coronado prides itself on promoting small business and discourages retail chains so almost every shop or restaurant you visit, is going to be one of a kind Coronado unique!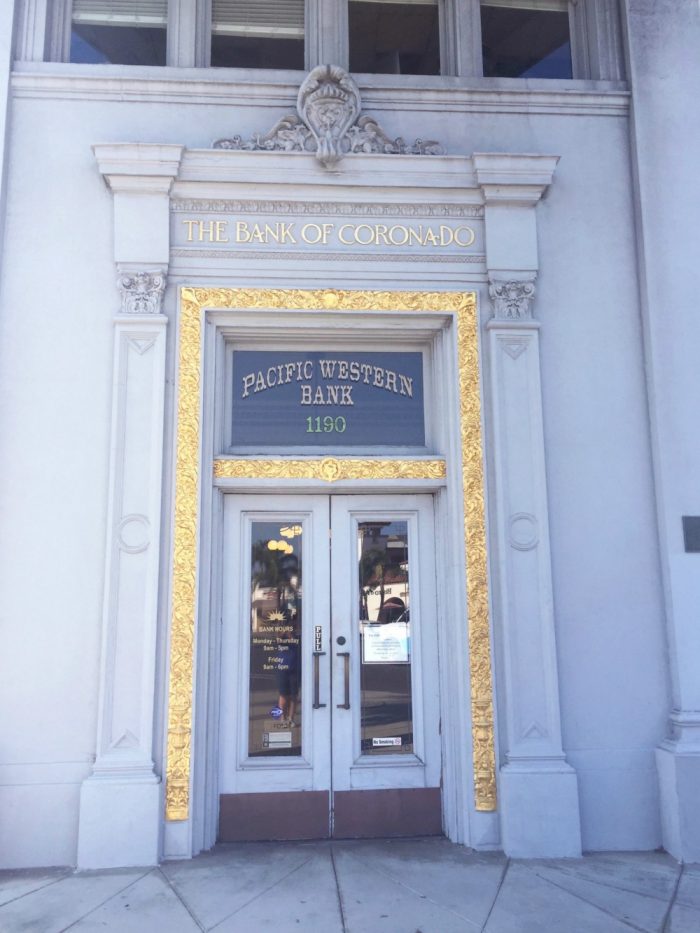 Talking of unique, do not miss the landmark that is Clayton's  with it's juke boxes on the table, cosy booths and good old fashioned service, stepping inside is like stepping back in time.  This old skool American dinner serves up classic American diner fare, coffee, pies and let's not forget the shakes. They are epic!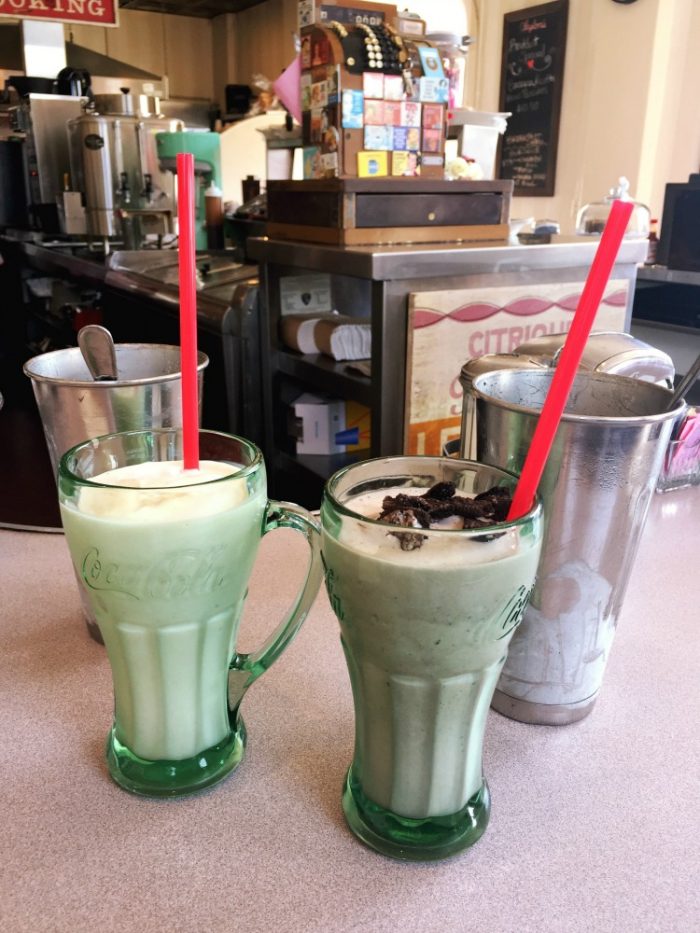 Also worth a mention is the family friendly Coronado Brew Pub with a huge range of beers on tap, a vast food menu and a cracking happy hour to boot. With so much good beer on offer, it can be hard to choose, so save yourself the bother and get a taster set. You won't be disappointed.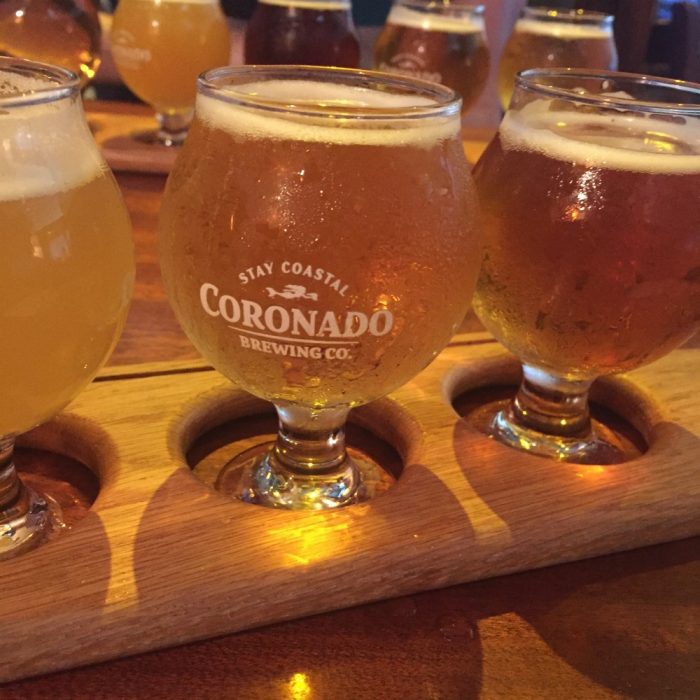 7. Old Town
Although not strictly downtown, take a short bus ride and take a step back in time to to the olden days to Old Town San Diego State Historic Park. Why Old Town? Well apart from the obvious, Old Town San Diego was the first European settlement in what is now California and this state protected historical park has  historic houses, museums, souvenir shops and over 25 restaurants in a one mile radius! There's a weekend market and a calendar of cultural events too.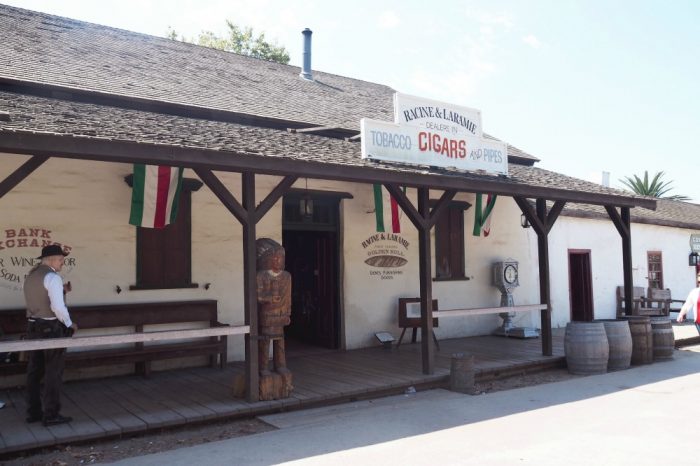 There are a number of historic sites and museums, many of which are free, and a vast array of shops, even though many seem to be selling the same line in souvenirs. Cousin's Candy Shop is definitely worth a look, not least so you can drool over the salt water taffy, or is it just me who likes to do that?! The Old Town Visitor's Centre has some of the most unique items for sale – it's where I proudly purchased my first tortilla warmer. Staff at the center are super helpful  and if you prefer history to shopping, free, guided tours leave the visitor center daily and are a great way to learn more about California's early history.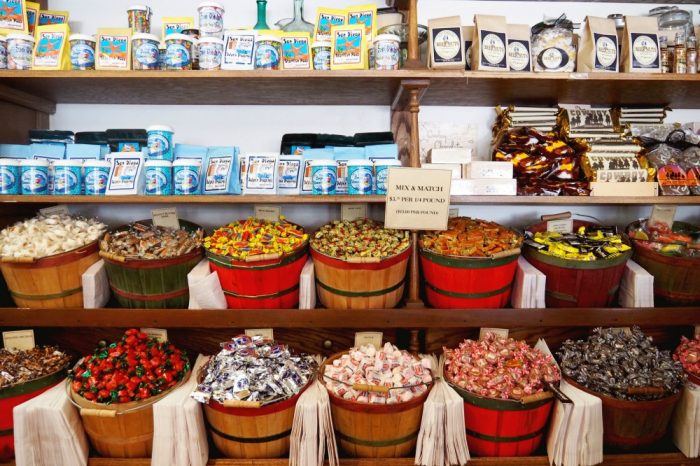 Old Town has quite a touristy feel so I'm not sure about how authentic the Mexican food is, but we loved the Old Town Mexican Cafe (opposite Whalley's House) and  could see and taste why it's still going strong after 40 years.The place is massive, as are the portions, and don't miss the ladies making the tortillas by hand.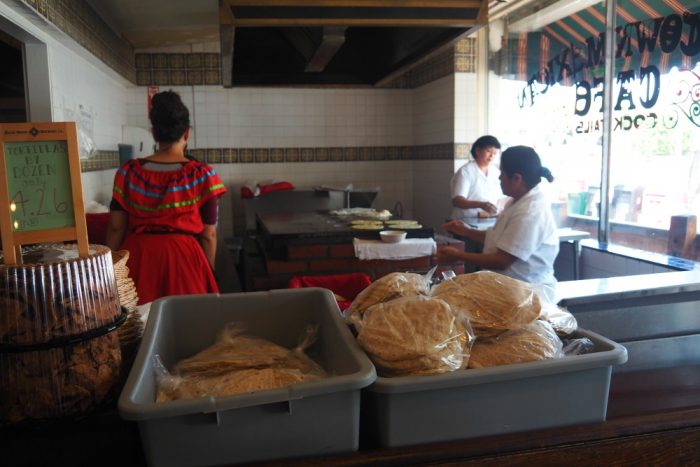 8. Walk or run along the waterfront
San Diego is a waterfront city so make the most of it and stretch your legs with a run or a walk around the central part of San Diego bay. Whether you head north or south from Broadway Pier, it's a level path, perfect for running and/or strollers. These walking tours are a great place to start!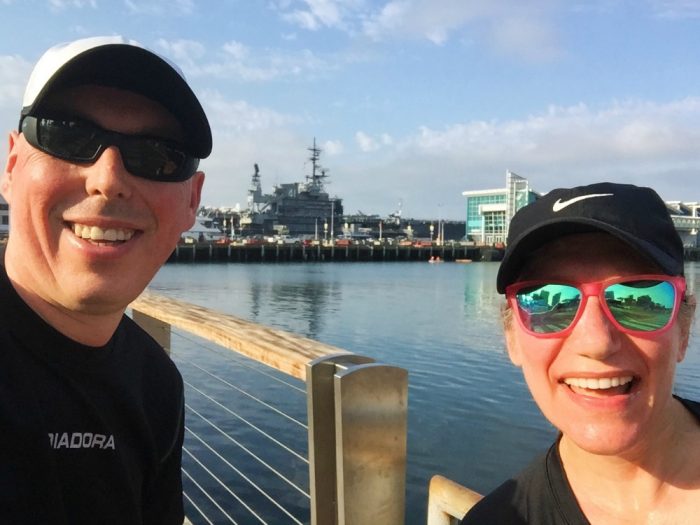 The San Diego Padres might not be the best baseball team but word on the street is, they have one of the best stadiums and this town is crazy about baseball. The atmosphere on game day is electric and the stadium is in the heart of the Gaslamp district with an endless range of eating and drinking options before and after the game. Why not make a day/night of it?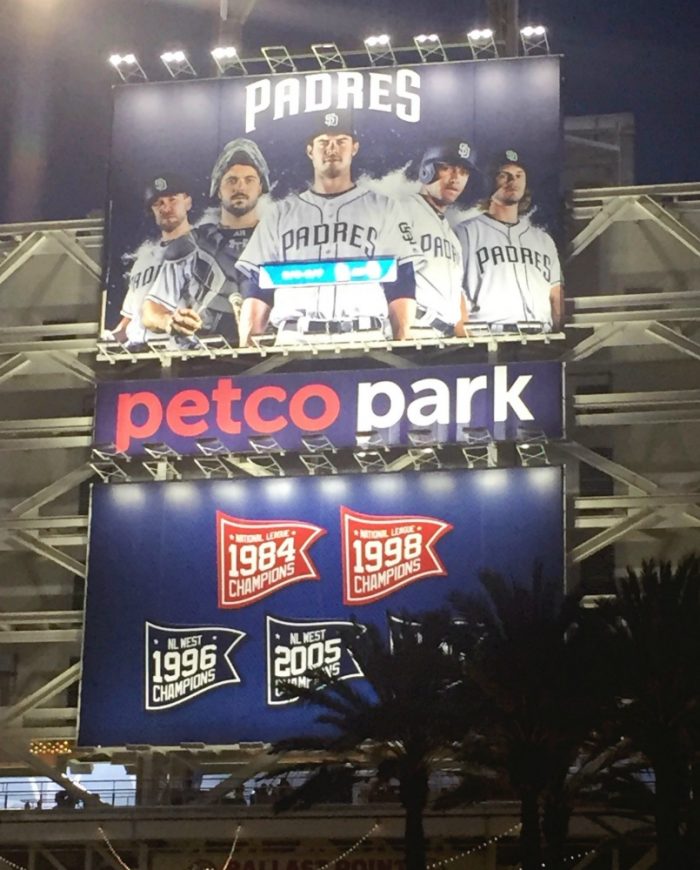 10. Spruce Street Suspension Bridge
This 375 foot pedestrian suspension bridge is one of San Diego's hidden gems. Tucked away at the end of a street in the swoonsome suburb of Bankers Hill, the 375 foot bridge is suspended over the Sessions Canyon 70 feet below. Apparently local kids call it the "Wiggly Bridge," step on to it and you'll see why! If like me, you're afraid of heights, a walk along the bridge may not be entirely pleasant, it feels quite high and there is a decent amount of movement, especially in the centre of the bridge. Still you know what they say, fear is temporary but photos of awesome views are forever!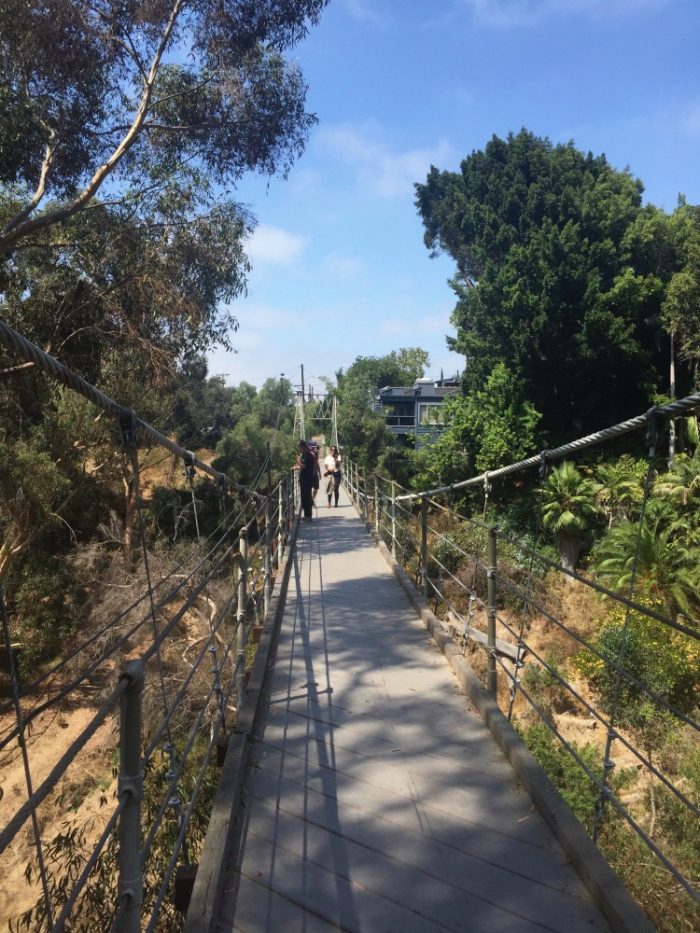 Getting Around San Diego
Downtown San Diego is pretty walkable. For longer distances, public transport is reasonable at $2.25-2.50 per bus/trolley journey with the option of a Compass Card if you're going to be using public transport frequently. Here's everything you need to know about  fares.
If you're travelling with others, it may be as cheap, if not cheaper to take a Lyft or Uber which are both quick and convenient but you'll need mobile internet access. We got a SIM from AT&T – we don't know what we would have done without it. (Not sponsored, just a fangirl!)
Have you ever been to San Diego? What was your best bit? Have you got anything to add to the list?
This post is not  sponsored in any way. We experienced all of these activities and any costs or fees were independently paid for.
Linking up with Kylie for IBOT and  Van, Marcella, Lauren and Isabel for Wanderful Wednesday