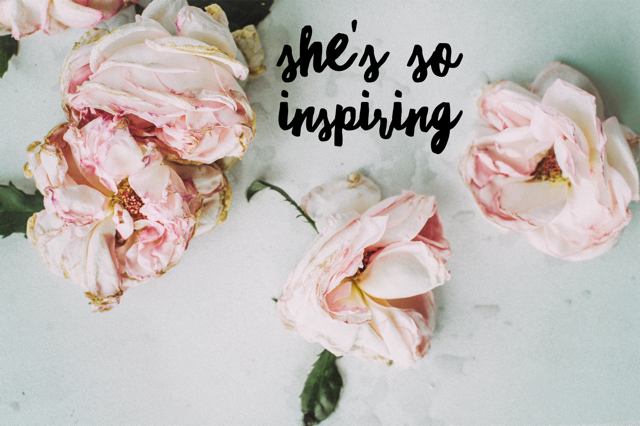 My life has been touched by some uber amazing women whose passion for life and the way they  choose to live it have really inspired me.  A few years ago, I started the She's So Inspiring series to showcase these amazing stories because I knew that they would inspire others.  Some of these inspiring women are bloggers, some are not, their lives are all different and  they are all incredibly special. I am so honoured that they are sharing their stories and sprinkling a little bit of their awesome right here. May you be wom-inspired!
Meet Hayley Blease.
The world is full of amazing women and when it comes to finding them for this series, the universe always delivers. I first heard about Hayley from Jayde who is a friend of Hayley's and also in this series which makes her twice as awesome! I'd saved a Facebook post about an epic bike ride Hayley had done (more about that later) and although it took me more than a year to reach out to Hayley – here I am about to press publish on her interview. It's true what they say good things really do come to those who wait.
I'm so pleased that Hayley is part of this series – she single parents like a boss, runs her own business and runs at distances and speeds I could only dream of. However, what I admire most about Hayley is her resilience, her bravery and her determination to bring about real change. Meet Hayley, she's so inspiring!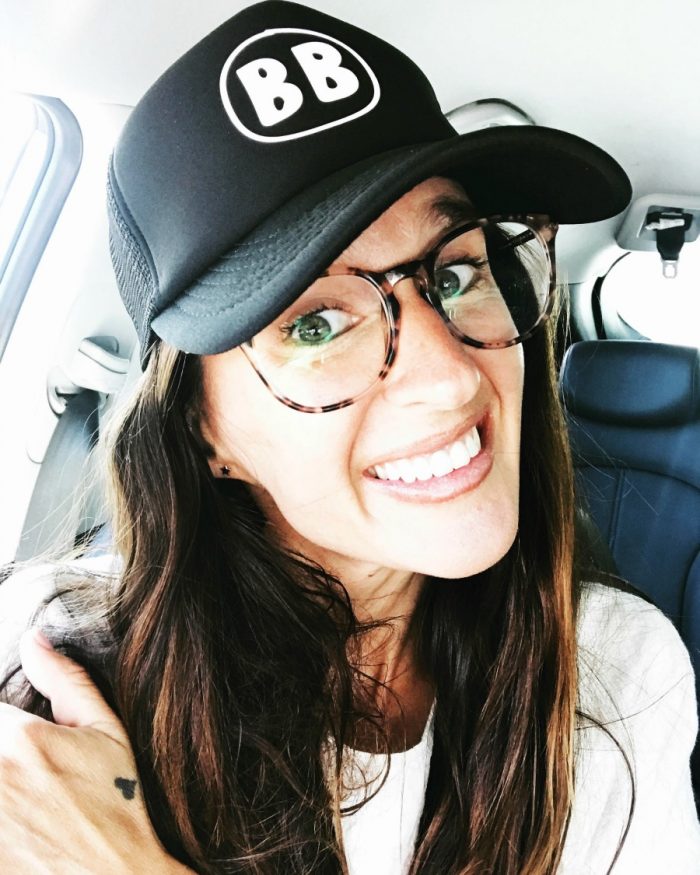 Tell us a bit about yourself.
My name is Hayley, I have almost made it through my first year rockin' 40. Why I was afraid of that number is beyond me, as I feel better than what I felt in my 20s. They do say it is just a number.
I am a single mum to two beautiful littles, Keely 12, and Taj 9. I own and operate Little Pinwheel, an online store for children, and I have been in business for 9 years now, and I still love it. I have just jumped into a new career path too with my huge passion, running. I now work for an awesome company, and love talking to runners all day, and soon I will be representing the company by helping with running groups.
There have been some big changes in my little family's life lately. As my mum would always say to me, 'there is never a dull moment with you.' Our life is surely one big adventure ride.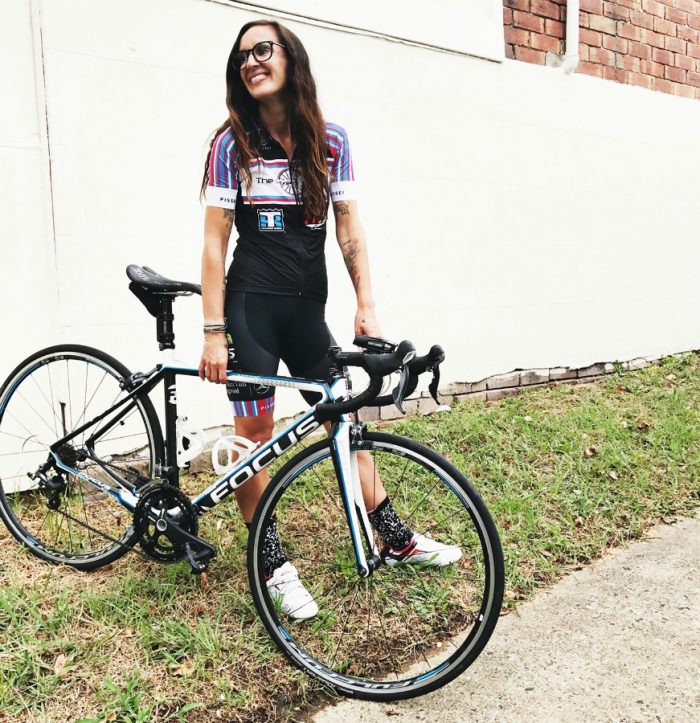 Tell us 3 things you are and 3 things you're not. 
3 things I am;
* funny – I truly believe I am a crack up, and the friends that understand me, and my wit, think the same.
* brave – being alive today, living the life I deserve, and being strong enough to help others by using my own heartache of child abuse is a sign enough that I am brave.
* adventurous – I can't sit still really. I am that mum that takes my littles for bush walks. My daughter and I are talking about doing the "Bloody Long Walk' this year with another friend and her son. We are an active, ants in our pants family. I don't think my children had much choice with me being their mum!
3 things I am not;
* a school mum – I have given this a good shot every year, and I still feel like my lunchbox efforts are low grade. I ache for school holidays! I know a lot of parents love when their children are in school.
* a couch potato – I love a good series, don't get me wrong. It is acceptable for me to watch television when I have just come home from a 30km run, and I am needing to recover, or to have some wind down time in the evenings. You won't find me channel flicking when there is a world outside to explore.
* dull – Like I said above, there is always something happening with me, and around me. I am constantly thinking about what is next, whilst trying to stay in the moment. I suffer anxiety, so this head of mine is always working, and writing books that never really get written.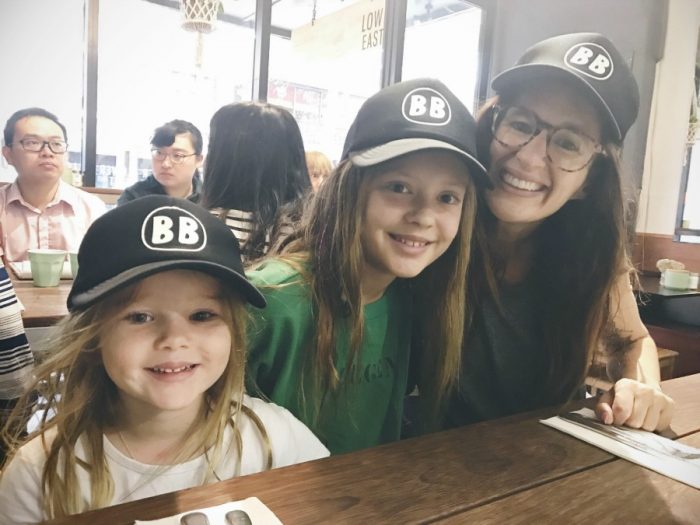 Complete this sentence, ____________________  changed my life. How and why?
Running changed my life. You may think that the fact I was sexually assaulted by my father would be the major thing that changed my life, or the fact that I lost my mum when my daughter was 7 months old, changed my life. The one thing that got me through both of these hard times, and still gets me through today, is running. I have used it to help create my voice, and share my journey, in hope of making change and inspiring others. I have managed to create Be Brave, as a platform for me to build on over the next few years. With this I have started to create a community of supporters, runners, and survivors of abuse just by sharing my story through running, and cycling when I couldn't run. Running helped me feel safe, free, strong and brave. It gave me a voice I didn't have, and one that became powerful enough to take to the Government, and many media platforms to help make our children, and community safe and aware of child abuse. I was able to share my story with the Royal Commission, and then to be invited to the Safe Children's Conference where they discussed what will happen from the Royal Commission's findings. Running saved me, and changed me, it changed my life, and it is now changing other people's lives.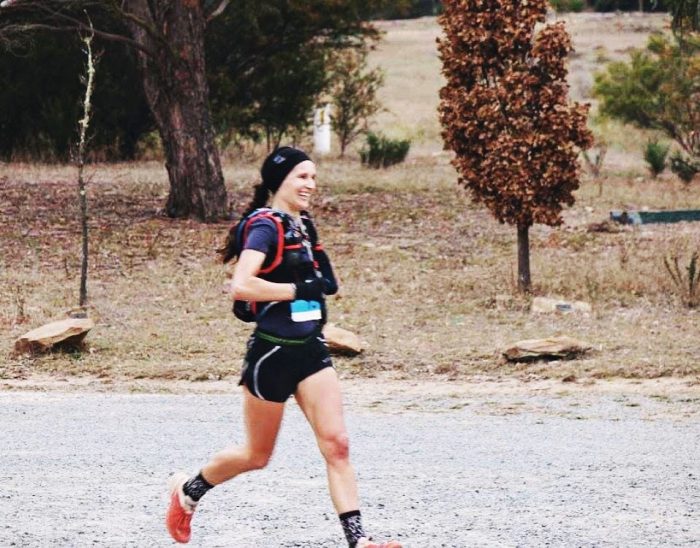 What has been life's greatest lesson?
My greatest lesson in life has been believing in myself. A brave statement, which expands from believing I am a good enough mother to parent my two children alone, I am a good enough friend to my friends, to believe I am a good enough runner to race, to go distances, to know that just because one day I don't make it, doesn't mean I cannot believe that tomorrow I will make it. Believing that I am worth a lot more than I was made out to be from the result of child abuse. Sadly for years, or even a lifetime, you can carry a huge weight on you from child abuse. I felt worthless for a long time, and to turn that feeling into being worth something has come down to self belief. Believing in myself as a person, and I mean all parts of me, my anxieties, my fears, my happiness, my hopes, my running, my friendships, relationships and all the things that make me up as a person.
What is your biggest achievement?
This now leads me into my biggest achievement in life, and that would be my two little people. Keely and Taj are everything to me, and I believe that I have raised them incredibly well as a single parent, and as a parent that works hard with their father and step mother to parent together. I think parents need to be kinder to themselves, even when it is so hard, and tough, we are trying to do our very best for our children. It isn't the easiest thing to raise children, and they say it takes an army. I don't have an army to help me, so to see Keely and Taj shine the way they are, is a huge achievement for me.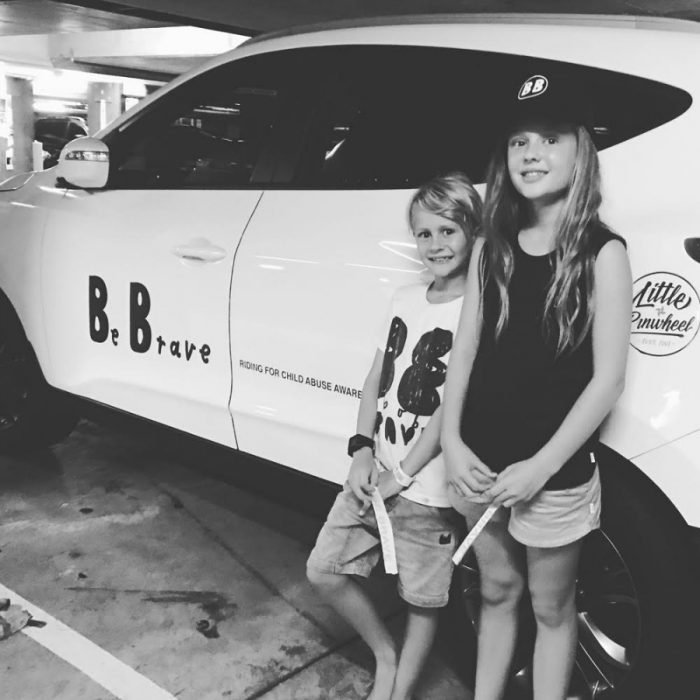 What has been your toughest obstacle and how have you overcome it?
Learning to live without my mum was the biggest obstacle in life to get over. To know I will be ok without her, that I will be able to survive parenting myself, and find my way through without her protection has been incredibly difficult. I have had to learn how to be the top of a family, and start all over again, and to get over that huge life change has been a long heartfelt journey. I have learnt to take what she gave me, and know that yes, I stand alone without her, however there is a huge part of my mum within me pushing me to never look back.
Viktor Frankl says "Those who have a 'why' to live, can bear with almost any 'how." Everyone needs a purpose, what's yours?
I do love thinking about what my purpose is in life. I feel we have many purposes in life, and they can be ever changing as we go through different stages in our lives. I would like to believe my one main purpose is to make a difference to other's lives when it comes to becoming the person I am today after child abuse.
In 2017 I cycled 500km from Freshwater to Canberra with the hope of making a difference, creating more awareness of child abuse, and ideally reaching the government in a way that would make change. I would have loved a whole community of riders to ride with me. Although that was not the case and it turned out to be a solo mission, I did make it to the end point, and I did make a difference.
When I arrived in Canberra, I was whisked away instantly by media, followed by Derryn Hinch's assistant, who took me into Parliament House to meet with Derryn. No change came from government on that one day, but it did come later when I sat in the room for the Safe Children's Conference, and heard what the Government and Royal Commission would be doing moving forward.
I know along the way, and today, I am still changing individual's lives. I know that not every child that is sexually assaulted turns out the way I have with so much bravery to share my voice, to try and be heard whilst helping others. It is what happens after these endurance events that is more important, to give back to our children today in a way that keeps them safe from facing what I faced. I might not be able to save anyone, however I do believe sharing my story, running with purpose, and creating change within our communities, will help someone. I have been told I have helped many people with being brave to share my story in the way I have.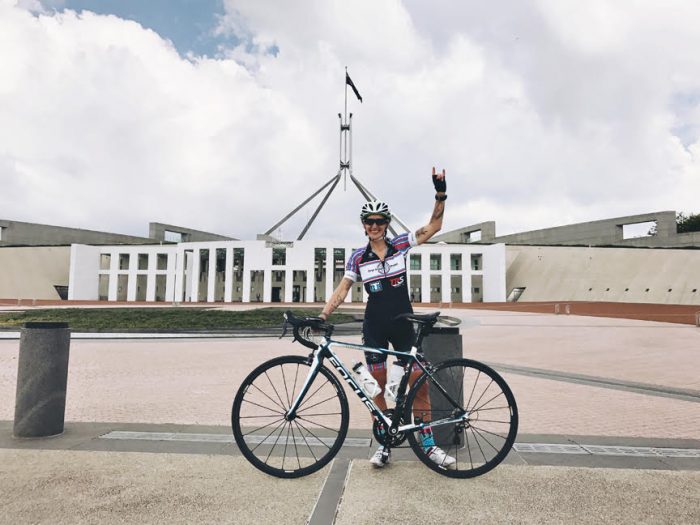 What are your words to live by?
Living by the words, 'be brave,' has helped me a great deal in the past few years. I am grateful for the two people who gave me these words, and said they were mine, and suited everything I am doing and everything I am. It allows me to always remember where I have come from when times are tough, and to look forward to the bright future I am living today. Be Brave is about remembering my strengths, my courage to move only forward, and to continue to grow more as a person…. and sharing these words, as they aren't mine to keep, they are there to be used and shared by everyone.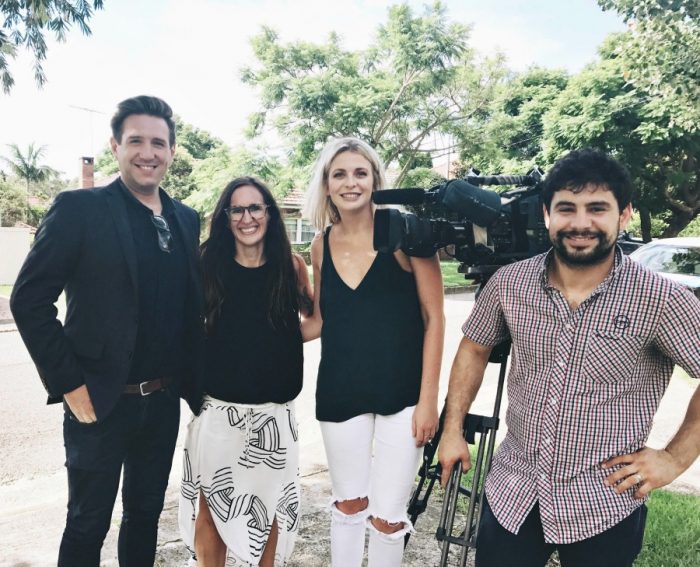 If you could have any mentor, alive or dead, who would you choose and why?
I would love to say bring my mum back and have her be my mentor. However she has done that already in so many ways, and taught me more from when I lost her 12 years ago. I have come to realise I can look back with everything she was as a woman, and know that she has taught me an incredible amount, even when I thought she was "just my mum."
To have my friend, and running coach, Meg, my mentor is all I need right now in the way of someone to look up to. I know I have helped her, and encouraged her to take things on to be the woman and coach she is today. However she may not know it, but for the time she has coached me in running, been my friend, and then continuing to coach me today, she has given me that gift in believing in myself. It was Meg that gave me my biggest lesson in life. That is one person I would love to always have mentoring me.
If you could play hookie for a day what would be on your list to do?
To skip a day of commitments, work, and obligations, I would jump on a mystery flight with a group of my girlfriends, and fly by the seat of our pants. It is after all a mystery flight, which means, you don't know where you are going, what you are doing, and the only thing that will matter is the people that are right there with me all having the best day with no stress, or commitments.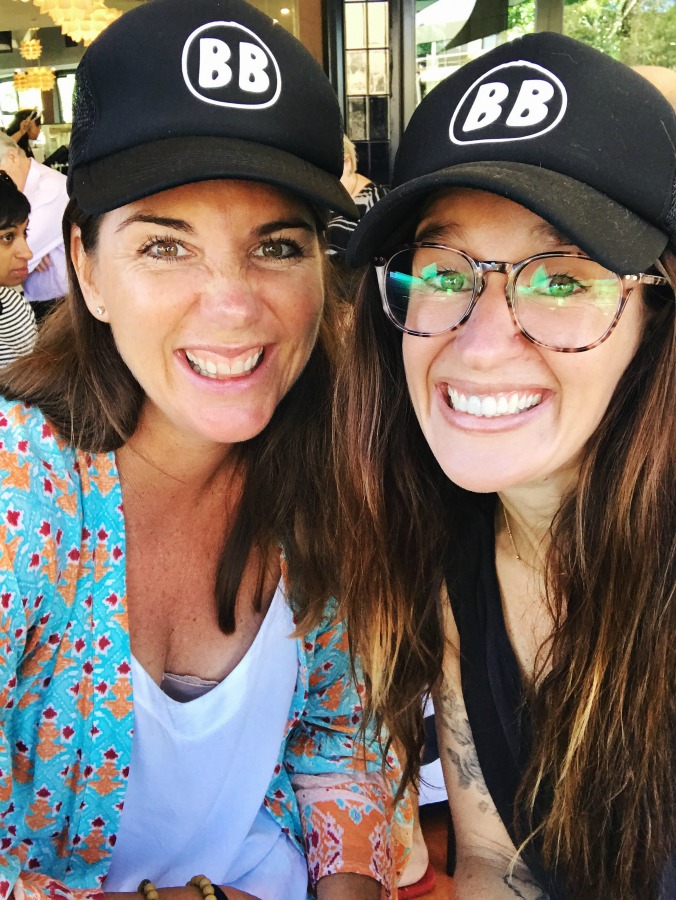 You give so much to others, what do you do to take care of yourself?
I know a lot of people may think this is weird, but to take care of myself, I run. This is my time to be by myself, or if I choose I can run with others, feel free, and strong. I get so much back from running, which allows me to be a better parent, a great friend, and it keeps the anxiety at a comfortable level. With all the running, I need to recover my body enough to do it all again tomorrow. You need to eat well, look after your body with conditioning it, keeping it strong, and I also need to relax, put my feet up, giving me the strength to wake up tomorrow and do it all over again. I think this is caring for myself, in mind, body and soul.
Thank you for sharing, Hayley x
Let Hayley inspire you a little bit more…
on facebook at Little Pinwheel  and Be Brave
on instagram at Little Pinwheel and Be Brave
Hayley will also be on the panel at The Ripple Effect Long Lunch in Sydney on 8 June
Linking up with Kylie for IBOT.