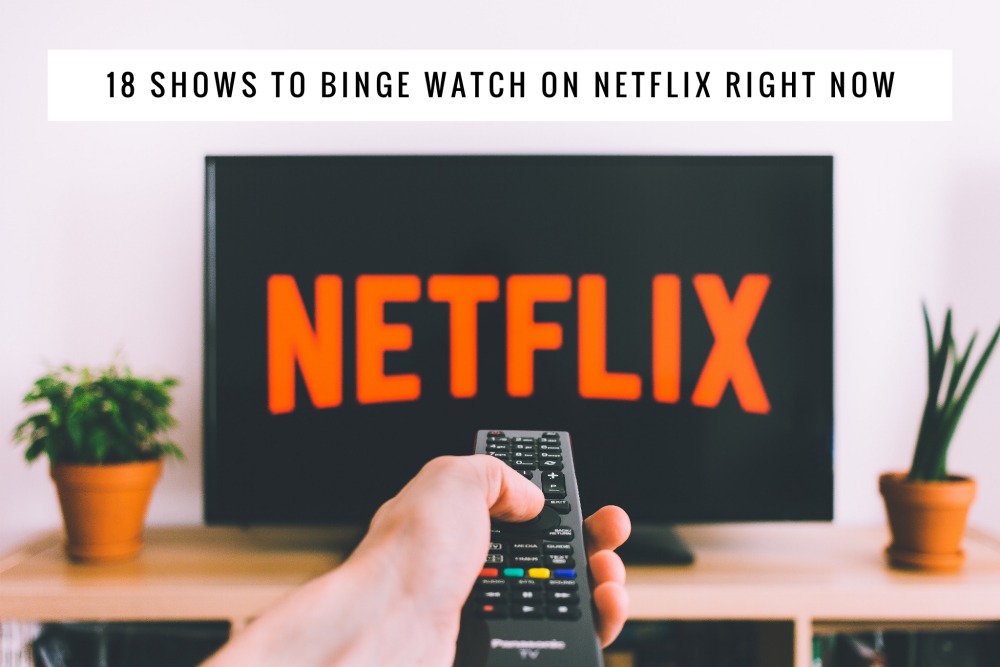 Photo by freestocks.org on Unsplash
Patience has never been my strong point, so getting engrossed in a TV series and having to wait a week to find out what will happen next is just not my style. That's why I love Netflix so much because I can watch episode after episode with the longest interval in between each being a tea break.
When I was a kid, there used to be a game show on TV called "Telly Addicts" where two teams of contestants were asked questions about TV shows, past and present. Had I been a contestant, I would have been a game show fail, because when it comes to my TV viewing, I prefer quality over quantity. That said, I've been recommending my favourite shows to friends and family as if they were going out of fashion. As our collective memory is ageing and failing, friends keep asking me to write down my TV favourites, which of course, I always forget to do. But not anymore, because here they are in one tidy blog post for all to see!
Not all of these shows are Netflix originals and many of them have been around for some time but they're all top quality TV. My taste in TV like my taste in food is very varied, so here you'll find a veritable smorgasboard of entertainment. The only genre I haven't included here is nordic noir, but I love it so much, it merits a blog post in itself.
Happy viewing!
1. Jane the Virgin
There are three seasons of this satirical romantic-comedy telenovela and we love every one. Jane's life is pretty much perfect – she's at uni doing teacher training and engaged to a hunky detective who incidentally, is happy to support her decision to wait for sex until married. Jane's life goes into free fall when she's accidentally artificially inseminated at a routine "lady" appointment and Jane's life has more twists and turns than a telenovela. Far fetched? Yes! Hilarious? Yes! Addictive? Yes. It's brilliantly written, easy watching and fascinating fact, Justin Baldoni who plays Rafael produced one of (my favourite) and the most watched digital documentary series in history, My Last Days, one episode of which starred the all inspiring Zach Sobiech.
2. Grace and Frankie
Grace and Frankie have been rivals for years but when their husbands admit that they're gay, have fallen in love with each other and want to get married, they realise the only person they can rely on is each other. Jane Fonda is Grace who has a penchant for martinis, is proper plus and is the opposite of kaftan wearing Frankie (Lily Tomlin), who has her head in the clouds and a joint in her hand. It's a heartwarming tale of love and friendship and with it's stellar cast and hilarious storylines it will have you laughing out loud.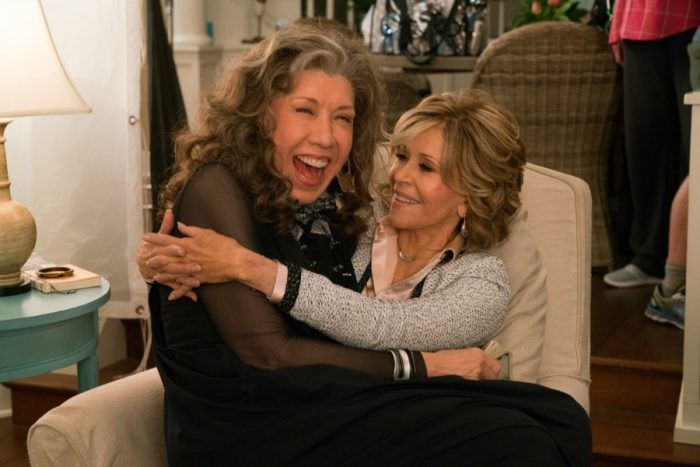 3. The Good Place
In this hilarious fantasy comedy, Eleanor Shellstrop (Kristen Bell) finds herself in the afterlife. She's both surprised and relieved that she's made it to The Good Place, but she's not there on her own merits, simple because of an error. With the help of her new friends, Eleanor is determined to be a better person and keep her spot in The Good Place. Her seemingly perfect neighbours and "Good Place Architect" Michael (Ted Danson) help her realise that nobody's perfect and it's never too late to change.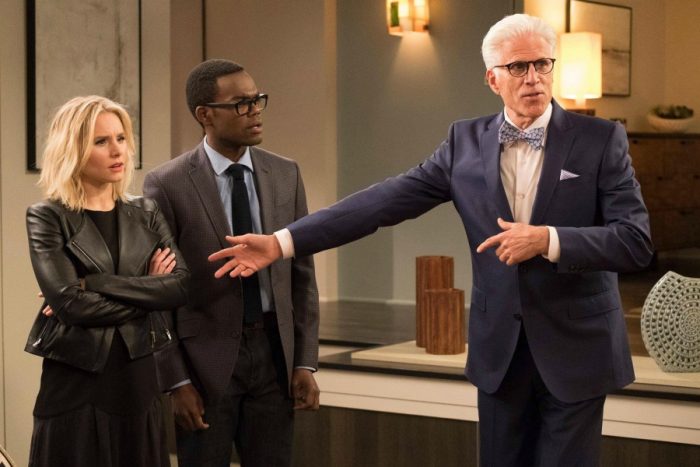 4. Orange is the New Black (OITNB)
Based on a Piper Kerman's memoir, Orange is the New Black: My Year in a Women's Prison in this comedy-drama, normally law abiding Piper Chapman (Taylor Schilling) is sentenced to a year and a half behind bars for a decade old crime of transporting drug money to an ex-girlfriend. Forced to swap her designer outfits for an orange jumpsuit, Piper adjusts to life in prison, meets some eccentric and complex characters and finds out how life changing life behind bars can really be. The show explores adult themes, the complexity of human relationships and has generous serves of sex, profanity and violence. Let's just say you probably don't want to watch this one with your grandma, unless of course, she is very open minded.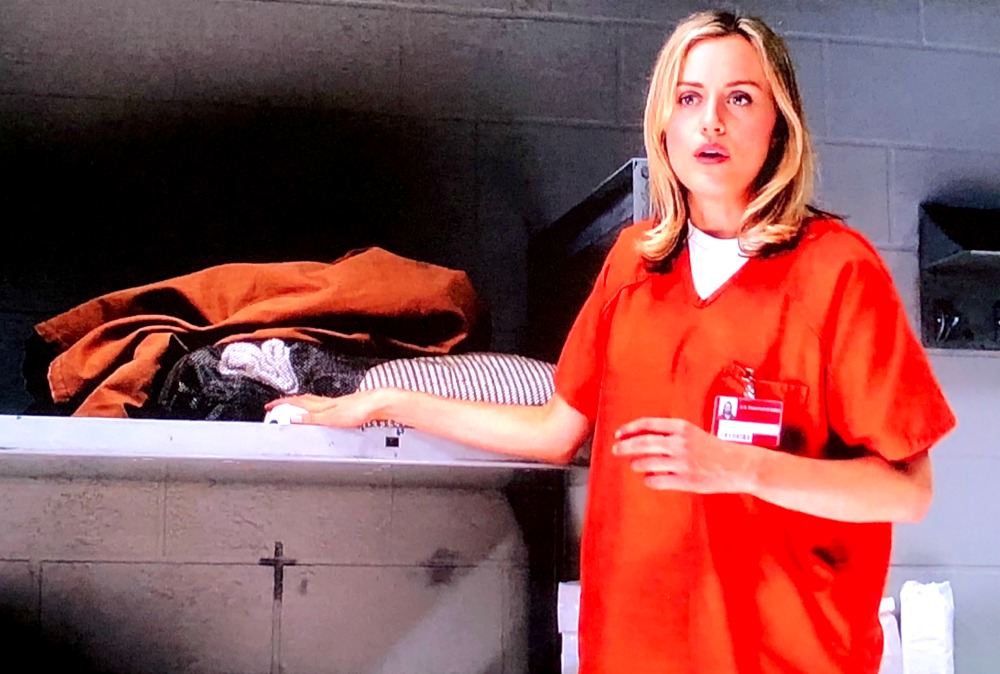 5. Atypical
This heart warming comedy follows Sam (Keir Gilchrist) who is on the autistic spectrum. He's 18 and has decided he's ready for romance. He wants to start dating, find a girlfriend and learn to love. This isn't just life changing for Sam, it sets his whole family on a voyage of self discovery as they have to adjust to change and soon come to realise that no one's 'normal.' While the show has been criticised for misrepresenting autism, I think the creators had the best of intentions. They wanted to help the world understand what it's like to be (and to live with someone) on the autistic spectrum and they've done that with comedy, warmth and a whole lot of heart. Series Two is coming later this year – you won't want to miss it.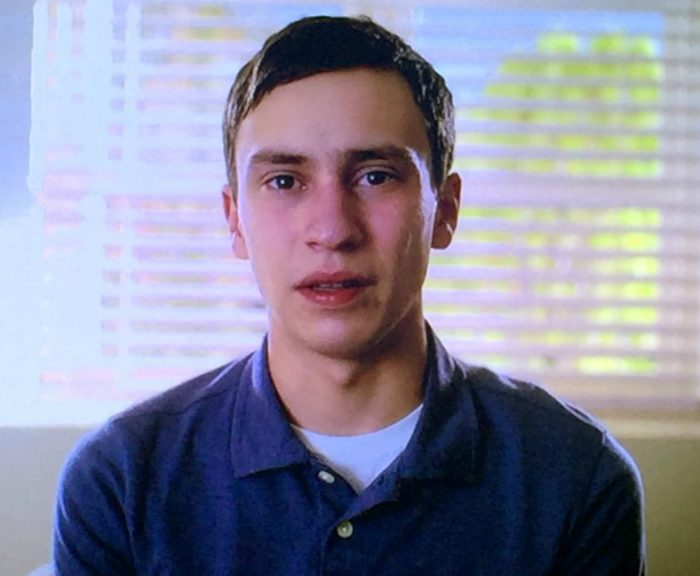 6. Stranger Things
You don't have to love science fiction, to love Stranger Things. When a young boy goes missing in small town America, the police chief, his mother and his friends try to get him back. They uncover a mystery that involves secret government experiments, terrifying supernatural forces and one very unusual little girl. It's science fiction, it's horror and a glorious tribute to the eighties. There's a stellar cast including Winona Rider, but it's the young actors who really steal the show. Once you start watching, you just can't stop!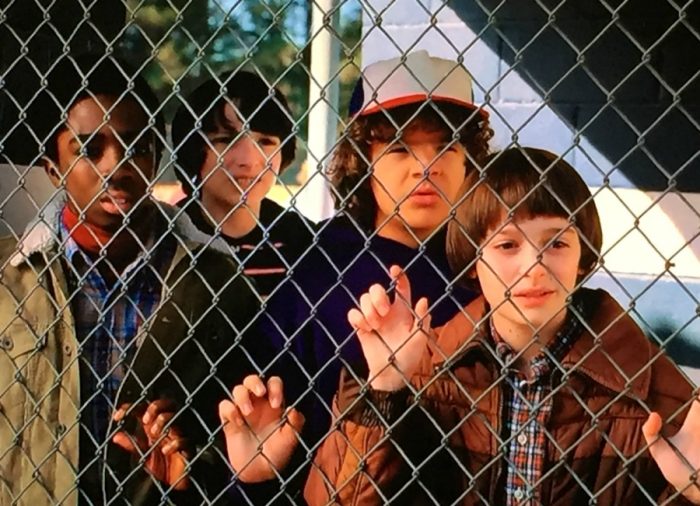 7. Designated Survivor
Tom Kirkman (Kiefer Sutherland) is a low level Cabinet member who finds himself in the Oval Office and leader of the free world overnight after a catastrophic explosion rips through the Capitol Building during the State of the Union. Sutherland gives a stellar performance as Kirkman who thrust into a new position of power, has to adjust to a new normal and try to keep his country from dissolving into chaos. This super charged political thriller gives a fascinating insight into American politics and life in the White House and I bet you my last $10 that by the end of every episode you'll be wishing you could vote Kirkman for President.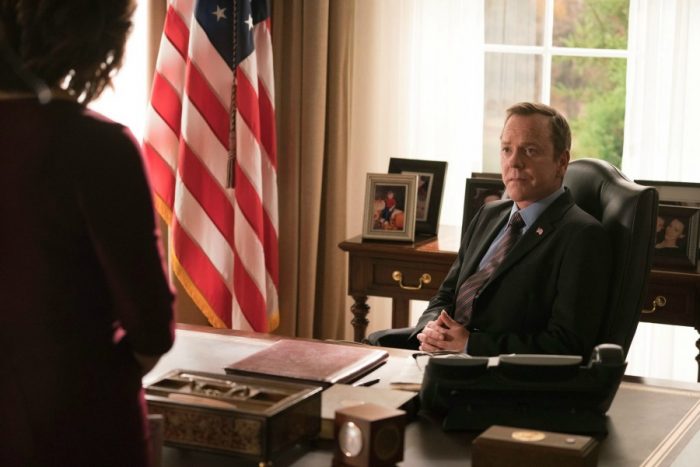 8. Ozark
In this crime drama thriller, Jason Bateman stars as Marty Byrde, a Chicago based financial planner who drags his family to the Missouri Ozarks after a deal he makes with a drug cartel goes very wrong. If he wants his family to be safe, he must launder $500,000 in five years. It's hard not to root for Marty but it's a bit of a Catch 22 because the worse things get for Marty, the better things get for the viewer. This show has got it all – suspense, intrigue and flashes of humour. Bateman directed the first and last two episodes of Season 1 and will continue to act, direct and executive produce Season 2. It can't come soon enough!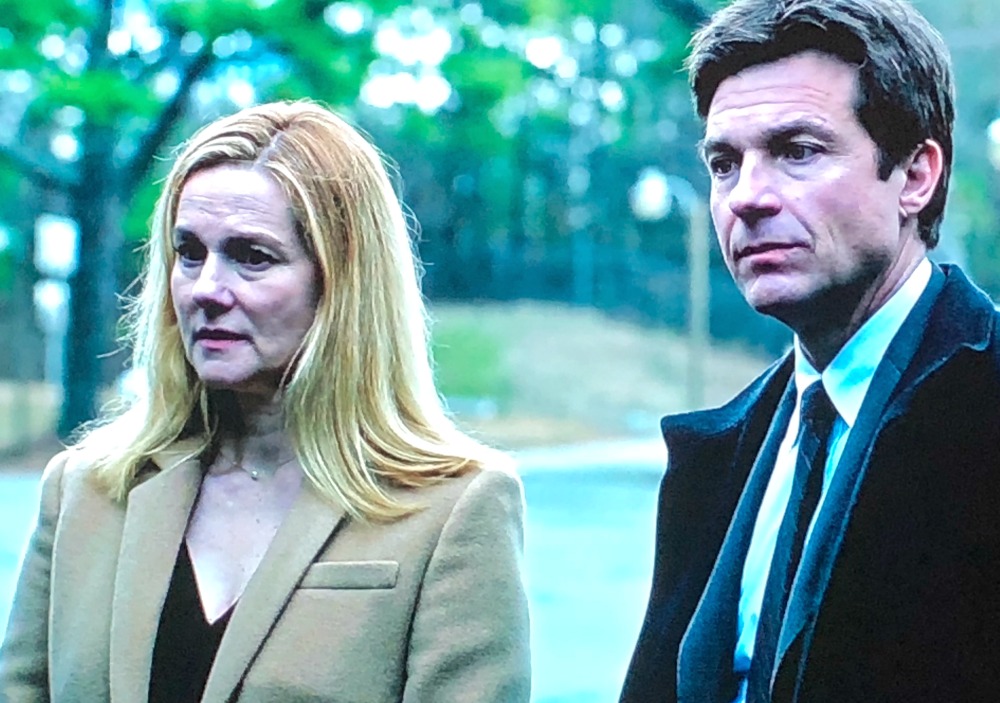 9. American Odyssey
In this political thriller, three strangers – a stranded US female soldier, a disillusioned corporate lawyer and a political activist – become embroiled in a mind boggling military conspiracy. The three try to save themselves and their country by exposing the people behind the cover up. It's clever, it's complicated and it will have you on the edge of your seat for the whole season. The only problem is that there's only one season as CBS axed the show after it's debut but let's work on the premise of quality not quantity, 'kay?!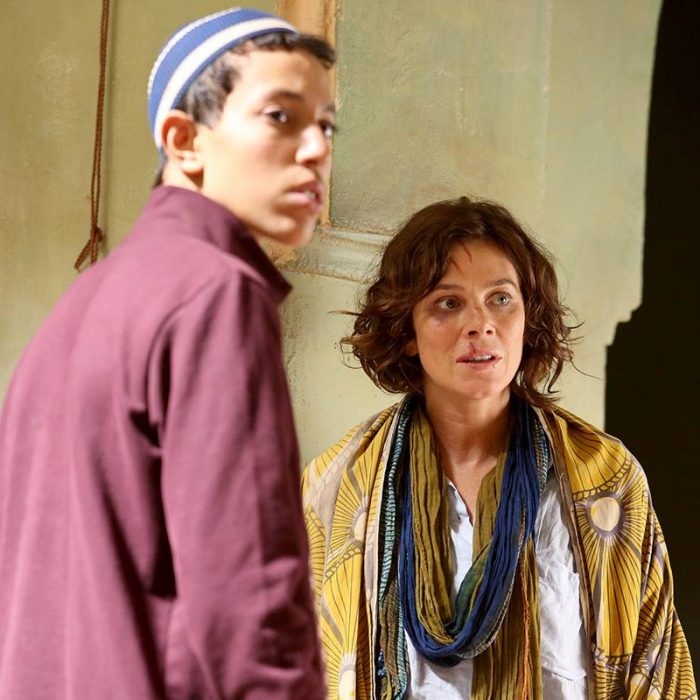 10. Line of Duty
Last time I was back in the UK, this is the show everyone was talking about. Indeed, it's the most popular drama series broadcast on BBC2 in the multichannel era – if you watch it you'll see why! DC Steve Arnott refuses to be involved in a police cover up and is transferred to AC-12, the anti-corruption unit. It's brilliantly written and every series will keep you guessing right until the very end. That said, the series are all interlinked so it's best you watch the series chronologically for maximum gasp appeal. As police drama goes, this is about as good as it gets. There are three series available on Netflix, here's hoping that the fourth series will make it there soon. Series number 5 is airing in 2019 and the BBC has commissioned a sixth series so we all have something to look forward to.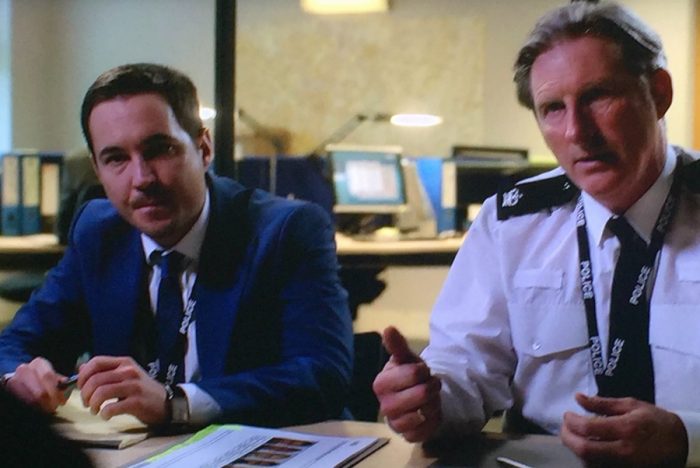 11. The Fall
Filmed and set in Northern Ireland, this tense British- rish psychological thriller will have you on the edge of your seat. Jamie Dorman is Paul Spector, a kinky serial killer who is leading a double life as a doting dad and loving husband. Gillian Anderson is Stella Gibson, the cold but dedicated detective drafted in from the Met to catch him. It's about as complex as Cat and Mouse gets. There are three seasons available on Netflix – you're in for a treat and not just because of the Jamie Dorman eye candy!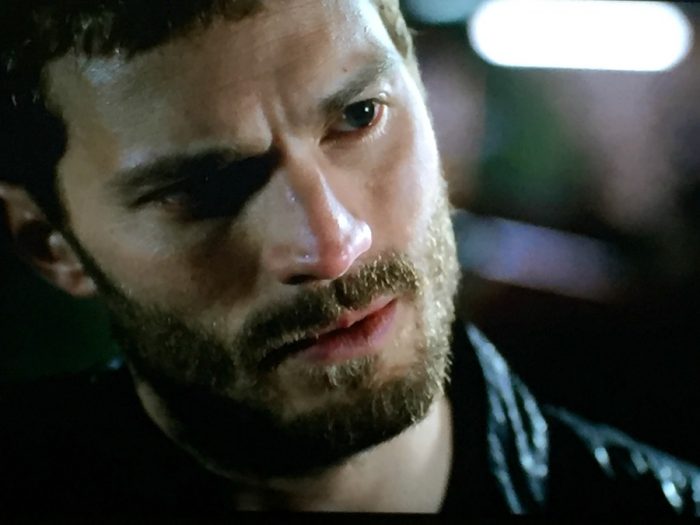 12. Fauda
Voted Best International TV Show of 2017 by the New York Times, Fauda (which means 'chaos' in Arabic,) is a gripping Israeli political thriller. Set during the second Intifada (Palestinian uprising against Israeli occupation,) a top undercover agent comes out of retirement to rejoin his undercover army unit to hunt down a militant Palestinian he thought he had killed and in so doing, sets off a choatic chain of events. Lior Raz who plays the main man, Doron, is not only the star of the show, he's also it's co-creator and in his younger days worked in a top secret unit of the Israeli Defence Force. The show stars both Arab and Israeli actors who speak both Arabic and Hebrew, but this is a show that is totally worth reading subtitles for. As Raz points out the show " allows people to see the complexity of the conflict and to understand that everyone has a backstory, on both sides, Israelis and Palestinians." Season Two is coming soon, stay tuned!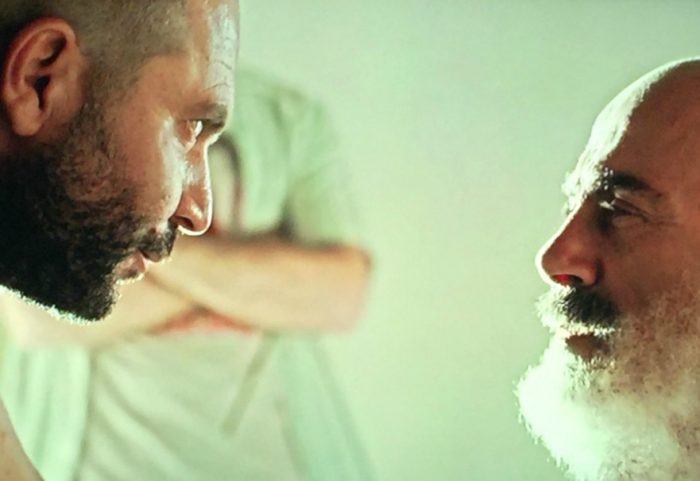 13. Lovesick
I found this show quite by accident and what a happy accident it was. This hilarious but heartwarming rom-com was originally broadcast on Channel 4 in 2014 but is so utterly fabulous that Netflix snapped it up for another couple of series! Yay! Set in Glasgow, the show revolves around 3 friends who share a house and their romantic lives. Dylan is the main protaganist, a hopeless romantic always searching for "the one." After finding out he has a sexually transmitted disease, Dylan must get back in touch with every girl he's ever slept with (and there's quite a few,) to deliver the news personally. The show lurches between the past and the present as each time Dylan hits up a lady on his list, the show flashes back to some moments that he would rather forget. If you love love, you'll love Lovesick!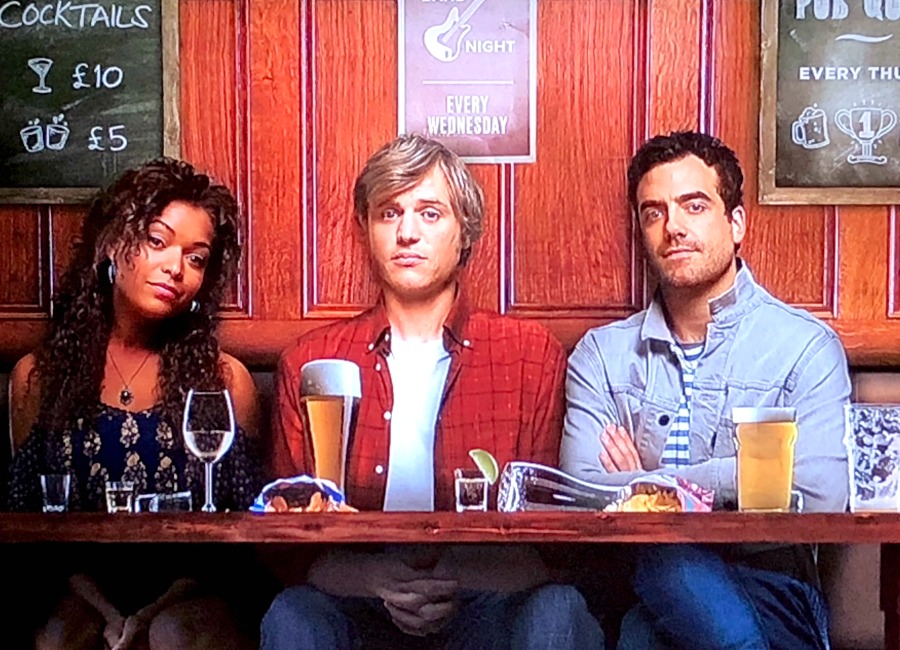 14. You, Me and Her
Set in Portland, Oregon, this romantic comedy is about a polyamorous relationship that develops between a yuppie, suburban couple, Jack and Emma, and an escort, Izzy. It sounds a bit cliched but it's it turns out throupling is a lot more complicated than it seems. The show is funny, heartwarming and the stunning cinematography will have you wanting to book a holiday to Portland, stat! There are two seasons on Netflix. If three really is a magic number, let's hope the third is coming soon!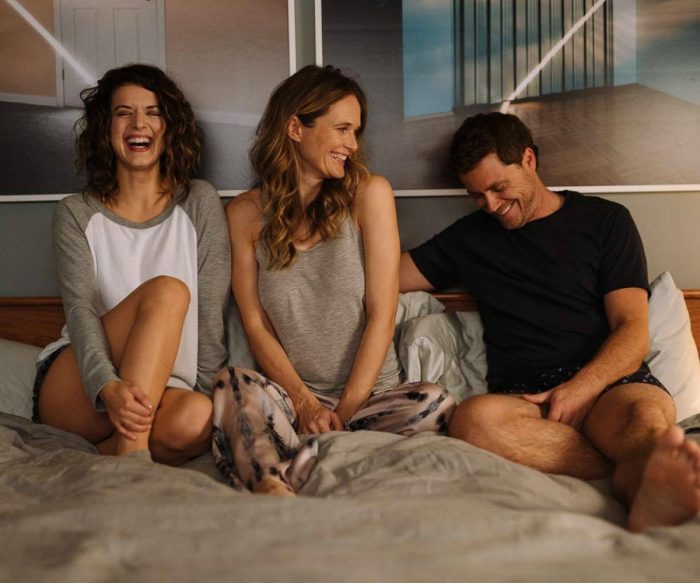 15. The Sinner
Based on the novel of the same name, the sinner will have you guessing from beginning to end. When a young mother (Jessica Biel) inextricably stabs a stranger to death, a sympathetic detective (Bill Pullman) helps her unlock her missing memories. This isn't a "whodunnit," it's more of a "whydunnit." It's dark, it's enthralling and impossible to stop at just one episode. Word on the web is that a new series is coming soon.
16. Broadchurch
A young boy is murdered in a sleepy seaside town in England and DI Alec Hardy and DS Ellie Miller are called in to unravel the mystery. This series is a sight to behold, it's beautifully shot with amazing performances from the cast (David Tenant is a standout) and the slowly unfolding mystery that will have you on the edge of your seat. There are three series and they're all good, but the first is hard to beat. It's British drama at it's finest.
17. Master of None
Comedian Aziz Ansari and writer Alan Yang are the creators of this Netflix Original Comedy loosely based on Ansari's real life experiences. Ansari plays the role of Dev, a New York based actor who still hasn't found what he's looking for, personally or professionally. The series explores different issues, such as modern social etiquette, family relationships and what it's like to be young and single. Dev's nearest and dearest are great personalities and regularly featured, including his mum and dad who are played by his real life parents, Fatima and Shoukath. They can't act for toffee but they're hilarious all the same. It's a little offbeat, humorous and heartfelt in equal measure.
18. The Santa Clarita Diet
You have to suspend reality and line your stomach to watch Santa Clarita but once you get past the gore, you're in for a TV treat. Drew Barrymore and Timothy Oliphant are outstanding in their role as Sheila and Joel married, suburban realtors whose lives are turned upside down when Sheila undergoes a dramatic transformation that leads her down a path of death and destruction. There are two series to watch on Netflix and every episode is sure to have you laughing out loud.

So tell me about your TV favourites. What should I add to the list?
Linking up with Kylie for IBOT.
* Some of the links in this post are affiliate links. If you click to buy the item, I make a little commission but you don't pay any extra.