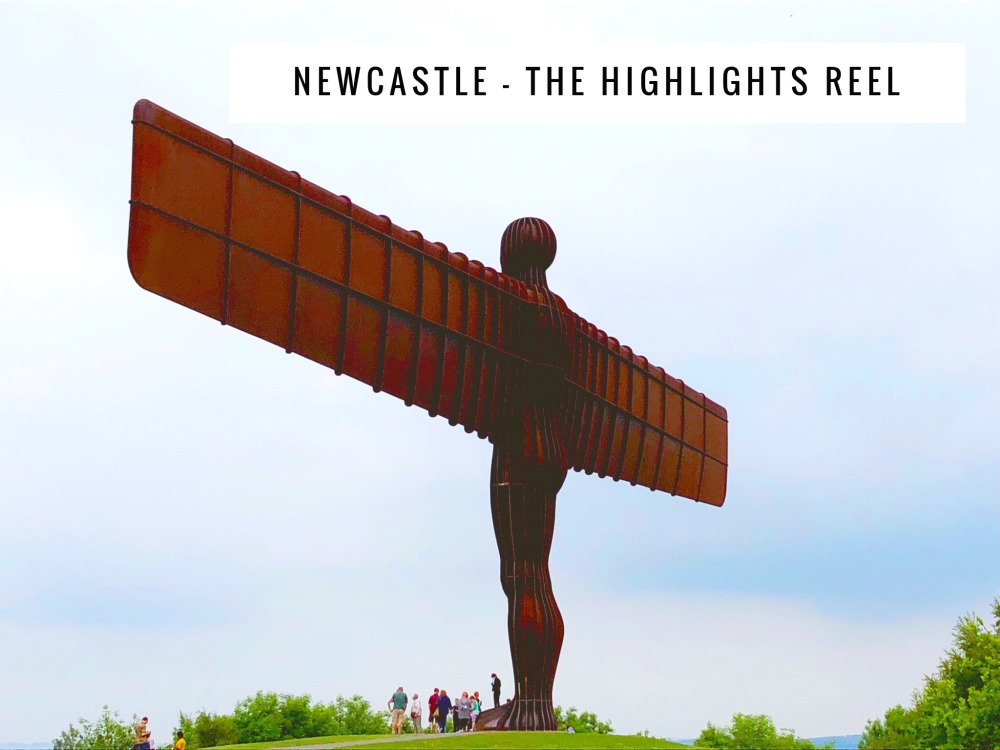 Our motherland adventure took us to the north east for quality time with the fam-bam but we also got out and about to see some of the area and oh, what jolly fun we had. Here are our North East highlights!
Old habits die hard – even for this wannabe minimalist. I can't resist a visit to the Metro Centre for some retail therapy and love finding all my favourite shops under one roof. In my defence, I am very restrained and leave with 2 tops, 2 pairs of jeggings and 1 dress – all on sale! I subscribe to the belief that shopping is cardio and we all know how important it is to stay hydrated after exercise, so we head to the bar Oh You Pretty Things  for a sneaky glass of bubbles.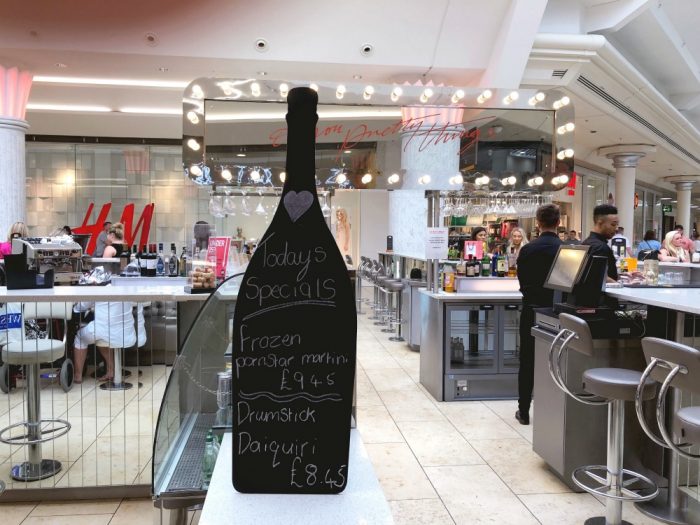 Metro Centre, Gateshead
Fly by the Angel of the North
I've been a bit obsessed with the Angel of the North since I first saw it not long after it was built in 1998 so Bryan kindly agrees to a drive by as we're in the angel's hood so to speak. The angel is as popular as ever as the place is packed. At 20 metres tall and with a wingspan of 54 metres, I can just about fit the angel in the frame!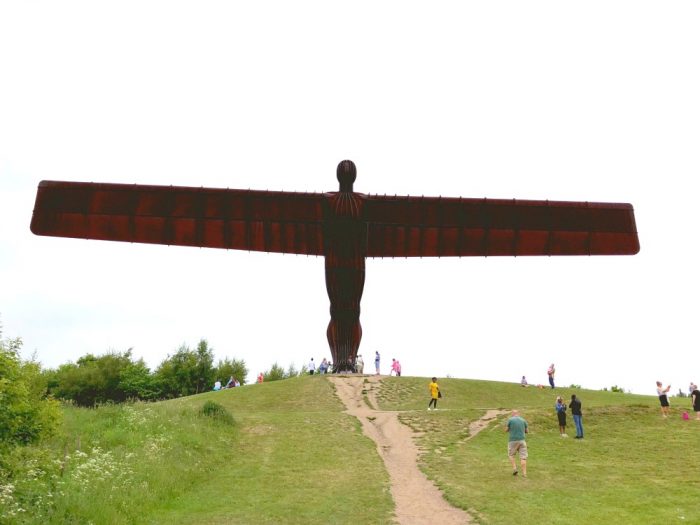 Durham Road, Low Eighton, Gateshead
Chow down on a curry at Zeera's
For me, a visit to the North East isn't a visit to the North East without a curry at one of the restaurants along South Shields' Ocean Road. Mam and Bryan's pick is Zeera's and they know a good curry when they eat one!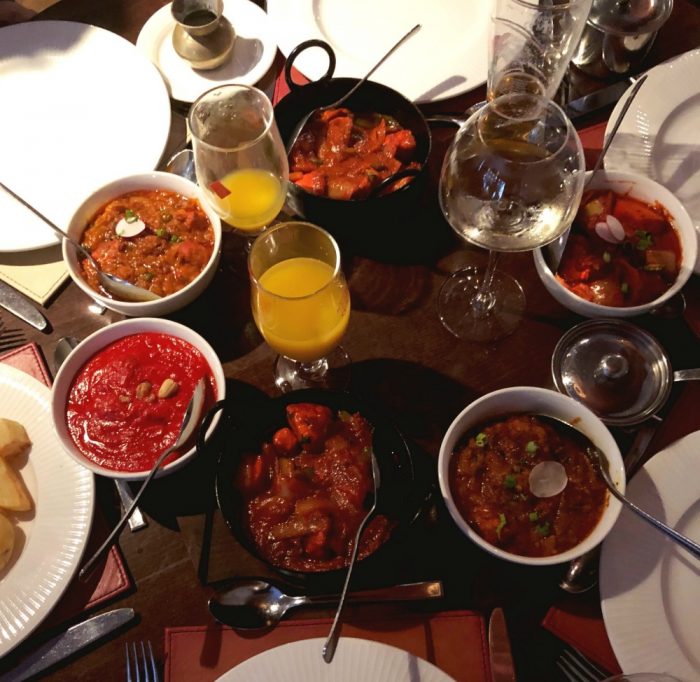 Our family outing to Zeera's does not disappoint. The service is good, the prices are reasonable, the food is delicious and the surrounds have more bling than a princess' palace.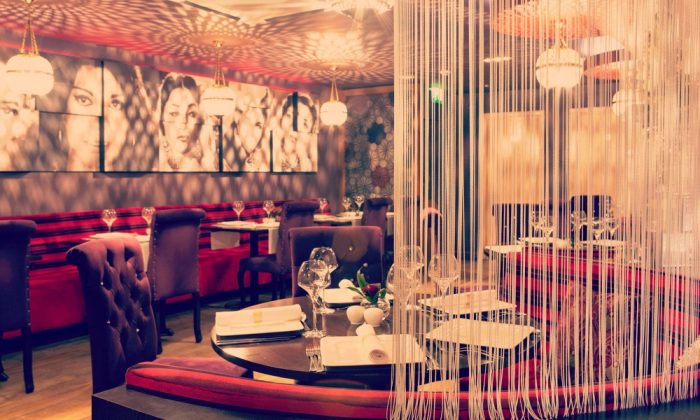 photo credit – Zeera Cuisine
206-210 Ocean Road, South Shields
My quest for superior sconeage takes us to the Penshaw Tea Rooms, although it's so much more than a tearoom because there's a farm butchers and plant nursery too. We have the best of intentions to meet some extended family here, but as the tea rooms is best suited to smaller groups we literally end up all over the shop! If the weather had been playing nice we could have made the most of the lovely tea garden. There are a choice of scones and as good as the cheese scones look, I can't go past the apple and cinnamon version.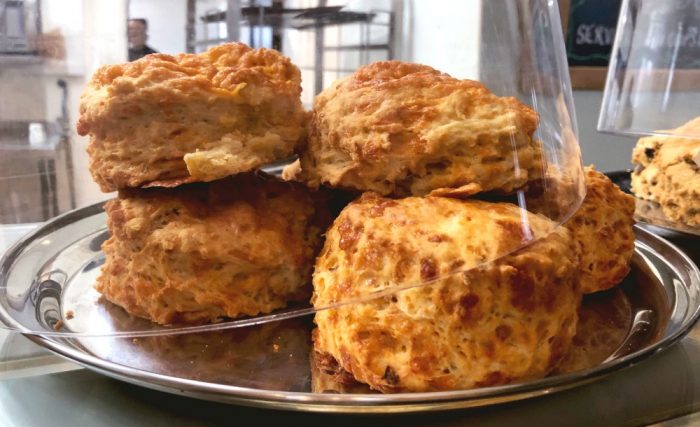 The tea room sells a variety of scones, cakes and delicious pies and baked goods. The corned beef pie is legendary and my scone is delicious too, although the packet jam is a bit of a let down.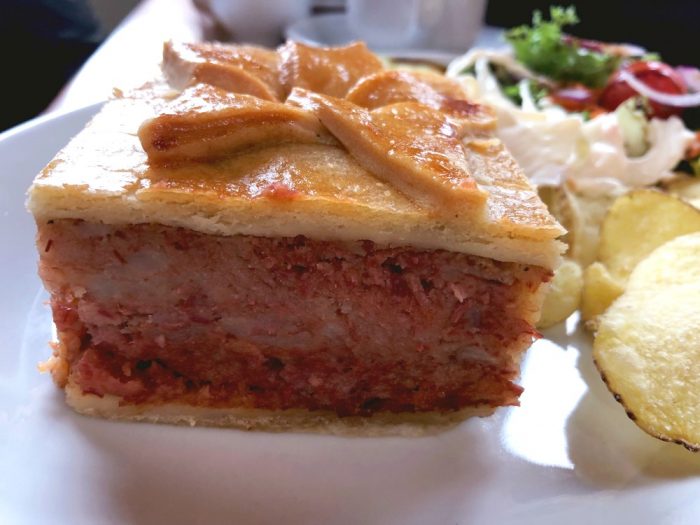 East Barnwell Farm, Chester Rd, Houghton le Spring
Check out the view from Penshaw Monument
Right next to the tea rooms stands this grand monument, built in 1844 in memory of John George Lambton, the first Earl of Durham. At 30 metres long, 16 metres wide and 20 metres high it dominates the landscape and can be seen for miles around.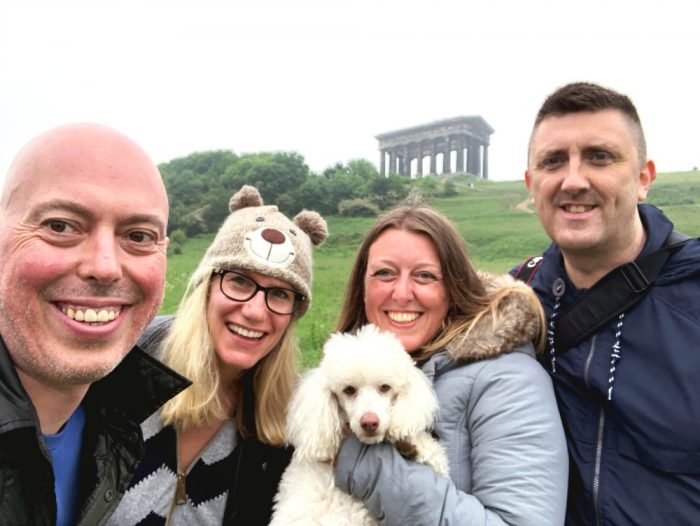 The walk to the top is easy, dog friendly and the views are spectacular even on a cloudy day. At weekends and bank holidays, you can pay 5 pounds to walk to the top of the monument but we pass because the weather is looking decidedly unfavourable!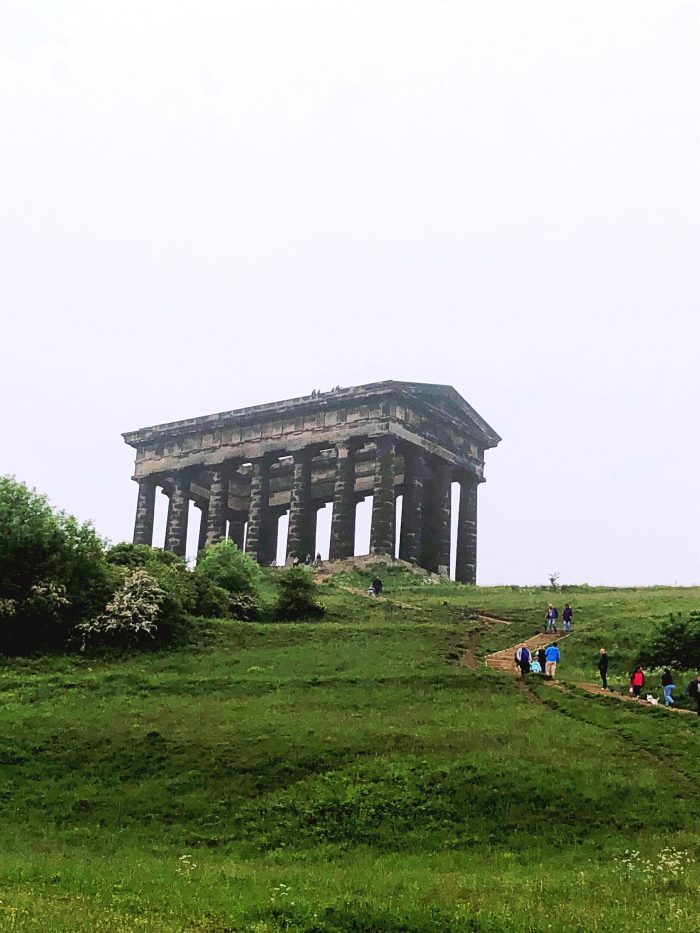 Chester Road, Houghton-Le-Spring, Penshaw
Have Sunday Dinner at Babucho
This smart, monochromatic brasserie is our family's favourite and with it's cosy booths, exceptional service and eclectic menu, it's easy to see why. The menu really does have something for everyone from pizzas and pastas to grills and traditional favourites.  And don't get me started on the cocktails – they're epic!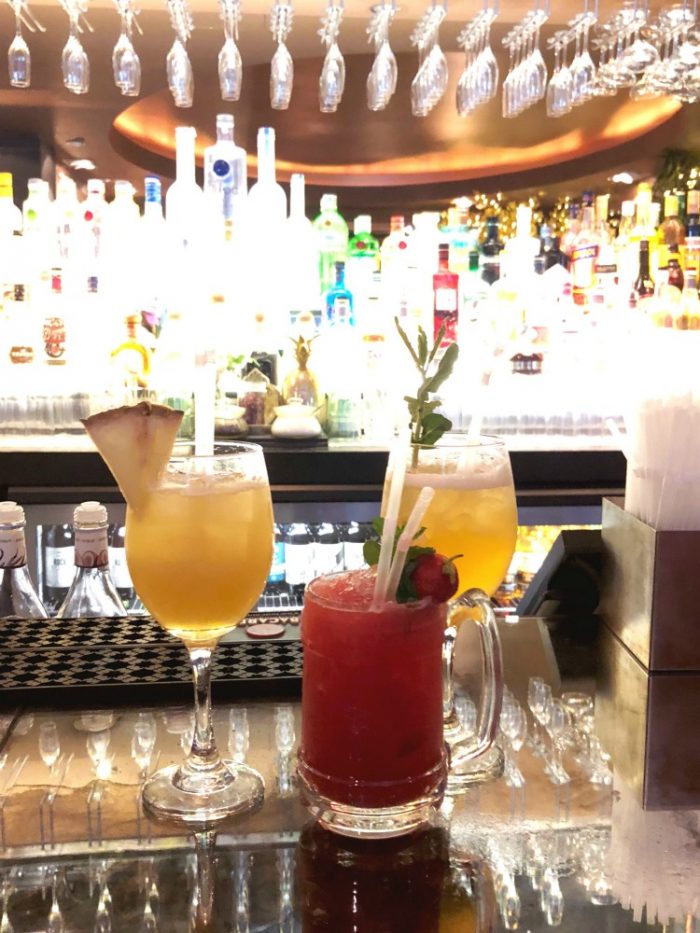 There's even a healthy choices menu that is high protein, low carb and paleo. However, I only have eyes for their Sunday Lunch menu, served all day Sunday, because let's face it, it's not every day you get to eat a Yorkshire Pudding as big as your hand. This roast dinner is hard to beat.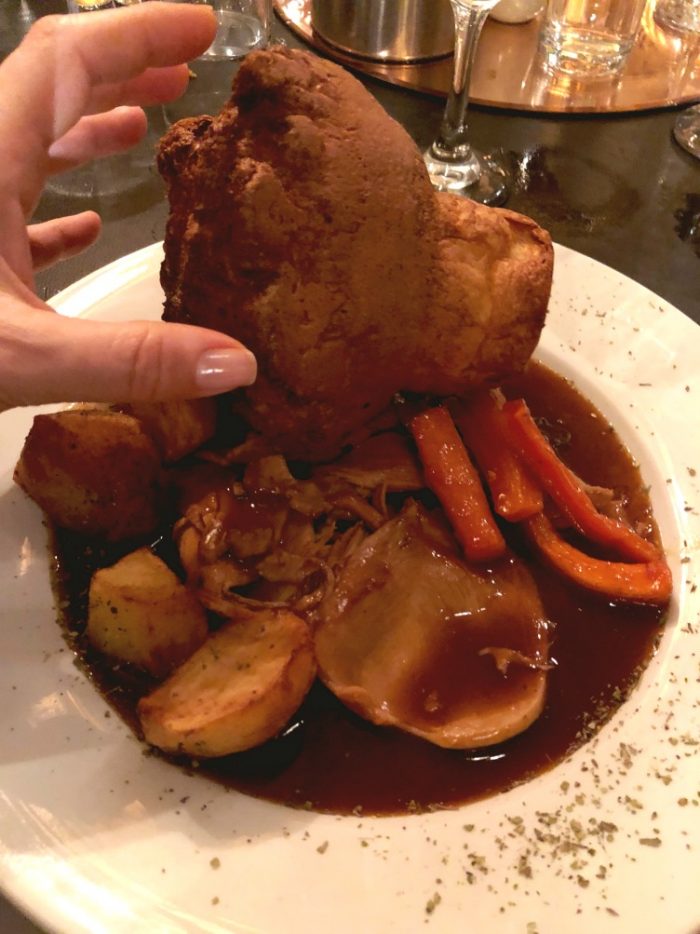 Lower Dean Street, Newcastle Upon Tyne
Take a step back in time at Beamish
I am excited as a kid at Christmas to pop my Beamish cherry. This vast open air museum tells the story of life in North East England in the 1820s, 1900s and 1940s. An adult entrance ticket is 20 pounds for the year which is the most excellent value because one visit here is never enough.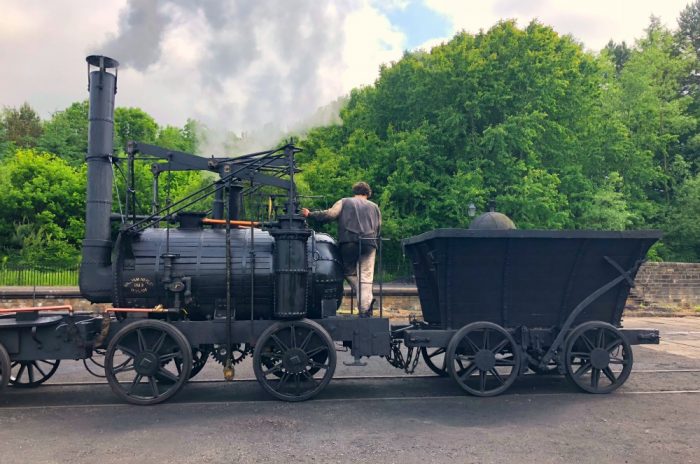 The place can get super busy but by visiting out of school holidays, midweek and on a cloudy day, we seem to miss most of the crowds. We have the best fun and there's so much to see and do that truly, a visit to Beamish merits a blog post in itself (watch this space!) We have just enough time to  visit the Old Town, the Pit Village, ride the old fashioned bus and the tram and thoroughly enjoy our trip back in time. This really is a fun day out for all the family, furry friends included because dogs are welcome in the open areas.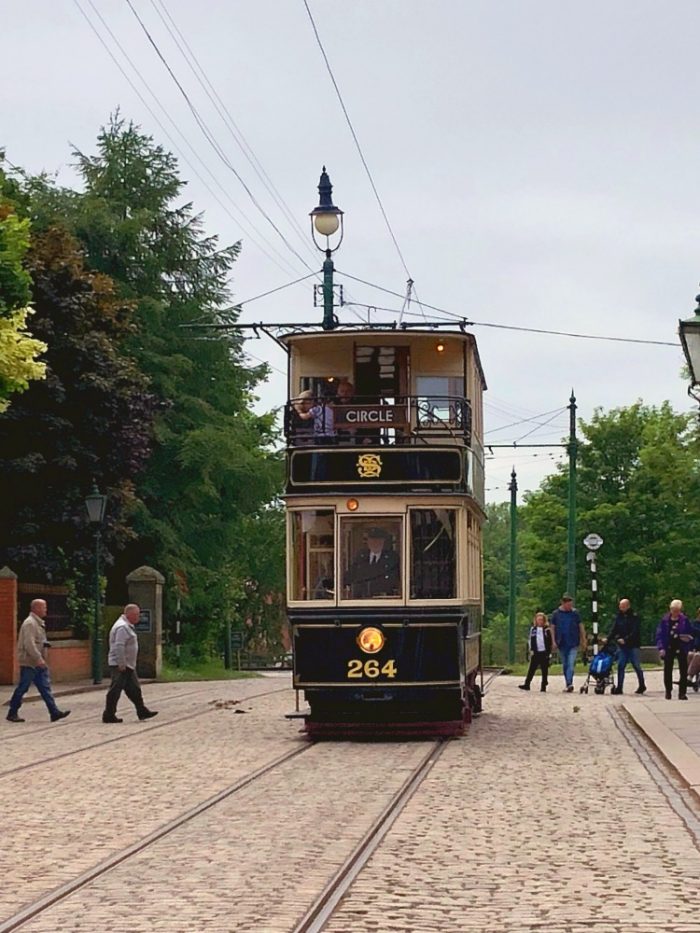 If the streets of London are paved with gold, the streets of Jesmond are lined with cafes, restaurants and bars. It's a foodie's delight!  I catch up with my friend Beverley in this cosy, family run cafe one night for coffee. They also serve breakfast and lunch but at night it's all about the coffee and the cake. Everyone can have their cake and eat it here because there's a plethora of gluten free and vegan options – you really will be spoilt for choice. I think cake for dinner is totally a thing, especially when it's this Sticky Toffee Popcorn Cake which tastes as delicious as it sounds and looks.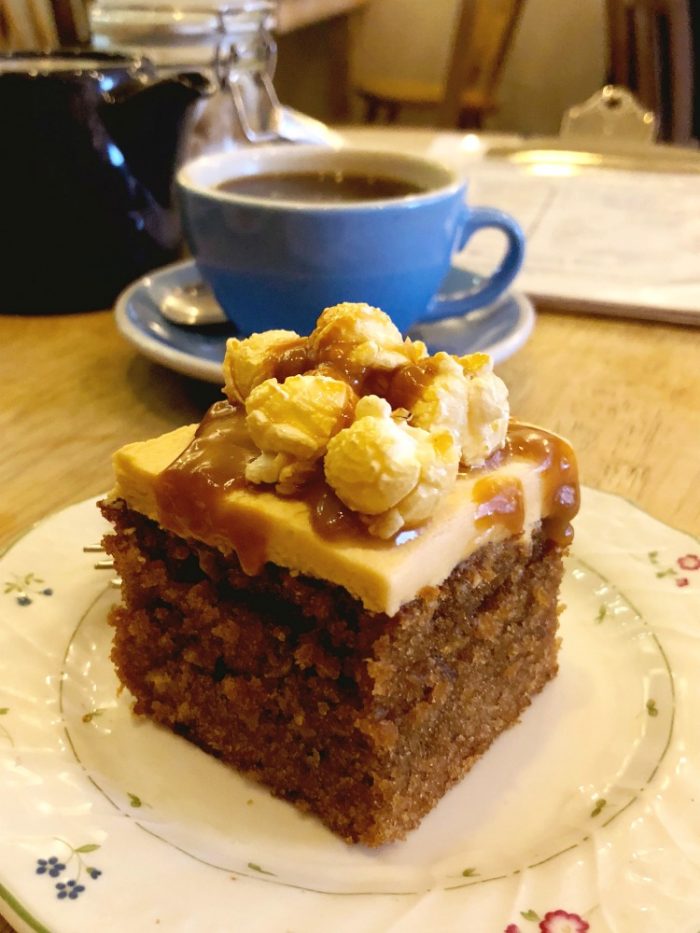 12 Brentwood Avenue, Newcastle upon Tyne
Bridge spotting at the Quayside
Since I've lived in Sydney, I've become a bit obsessed with bridges and when it comes to bridges, Newcastle does not disappoint. In fact, Newcastle's most favourite (and most loved) bridge, the Tyne Bridge was designed by the same firm and built by the same contractors as the Sydney Harbour Bridge. That said, Sydney's bridge is three times as long, almost three times as wide and over twice as high as the one in Newcastle, but it's still a sight to behold and it makes me feel right at home.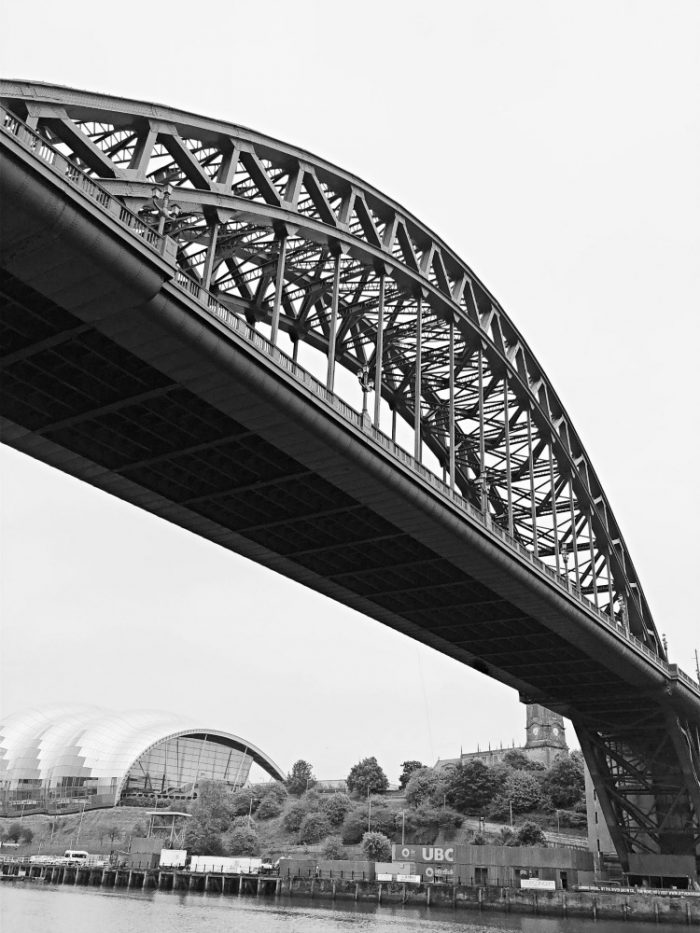 I'm also a bit taken with the Gateshead Milenium Bridge.This cyclist and pedestrian bridge is the world's first tilting bridge. I'm not sure if I'm keen on the tilting bit but if you are, it tilts every day at noon between May and September. I like the bridge best at night when it lights up and changes colour. Oh, so pretty!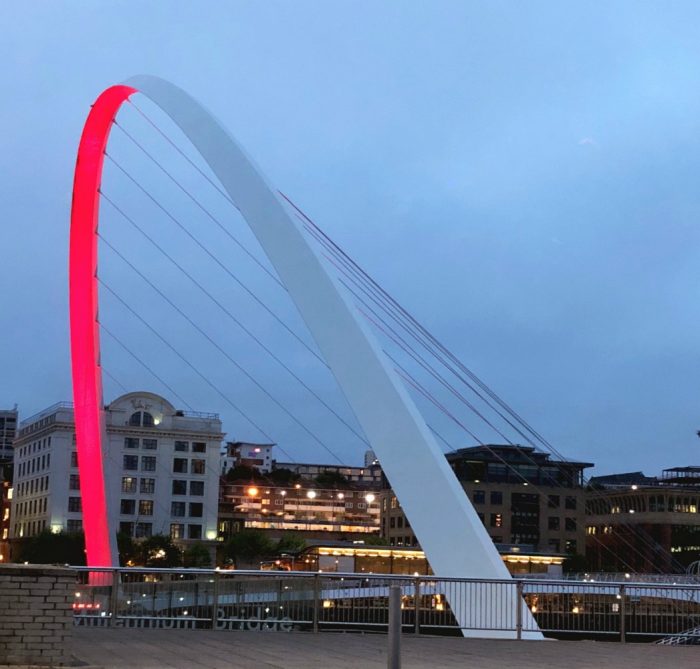 I was never very good at geography but even I know that Harrogate is technically not in the north east. That said, we travel there from the north east so it totally merits a place in my North East highlights reel. The drive to Harrogate from Newcastle is just under 2 hours which is a long way to drive for a cup of tea and a scone, but it's totally worth it. You see, our main reason for visiting Harrogate is to visit the original Betty's Tea Room. Much has changed in the (almost) 100 years since the Betty's story started, but I can tell you that the treats are still delicious and the welcome is still warm. On weekends you can queue around the block for a table but on a sunny midweek afternoon we stroll straight in.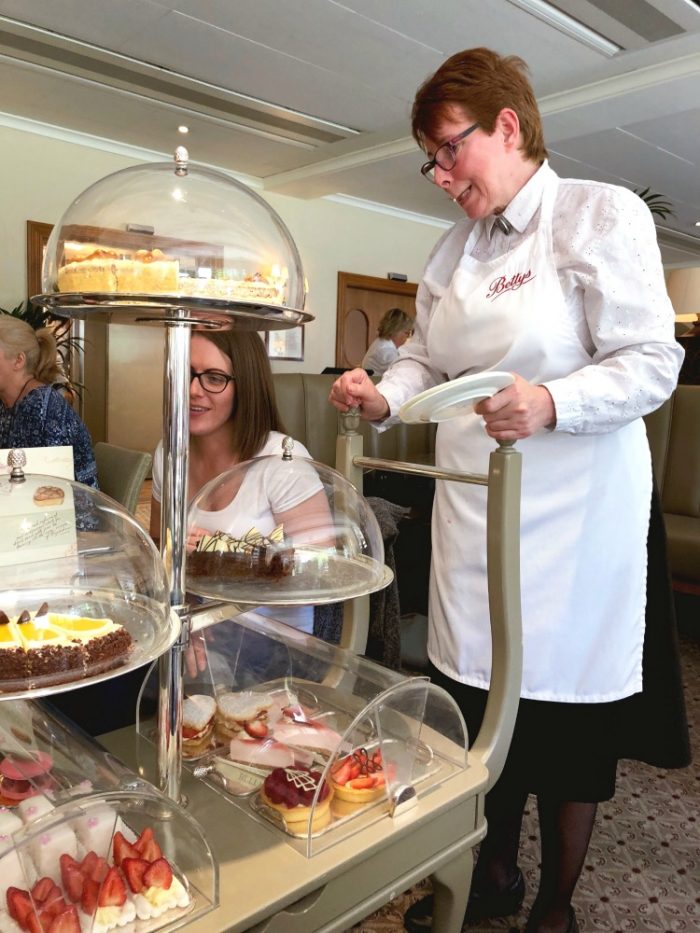 Our server Becky is an absolute delight and can't do enough for us. It's lunchtime so everyone orders savouries or sandwiches except me, who orders the Yorkshire Tea, because if I can eat cake for dinner, I can definitely eat scones for lunch. The scones AKA Yorkshire Cream Tea are delicious and served with clotted cream and quality jam. When you serve scones with clotted cream, it makes perfect sense to cream then jam!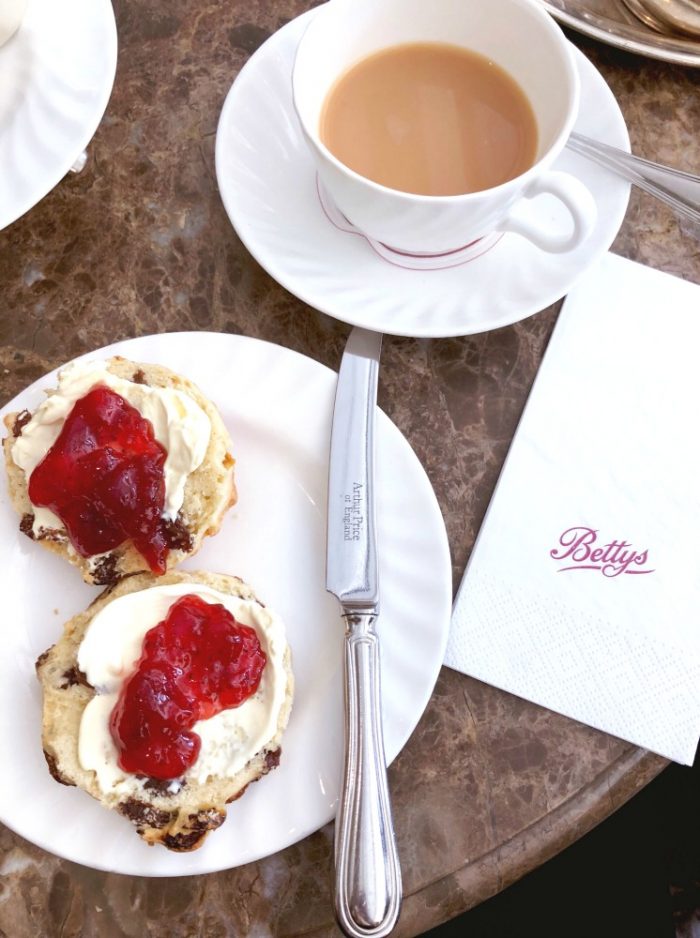 The sandwiches and fries go down a treat too but we all save some space for dessert. David's sister Jen chooses an elegant raspberry and vanilla cake from the cake trolley but I only have eyes for the Fat Rascal. It's kind of a cross between a rock cake and a scone. It's loaded with dried fruit, lightly spiced and served warm with butter. It's utterly delicious and even David (he who hates dried fruit) makes food friends with the Fat Rascal. I can't wait to try this at home.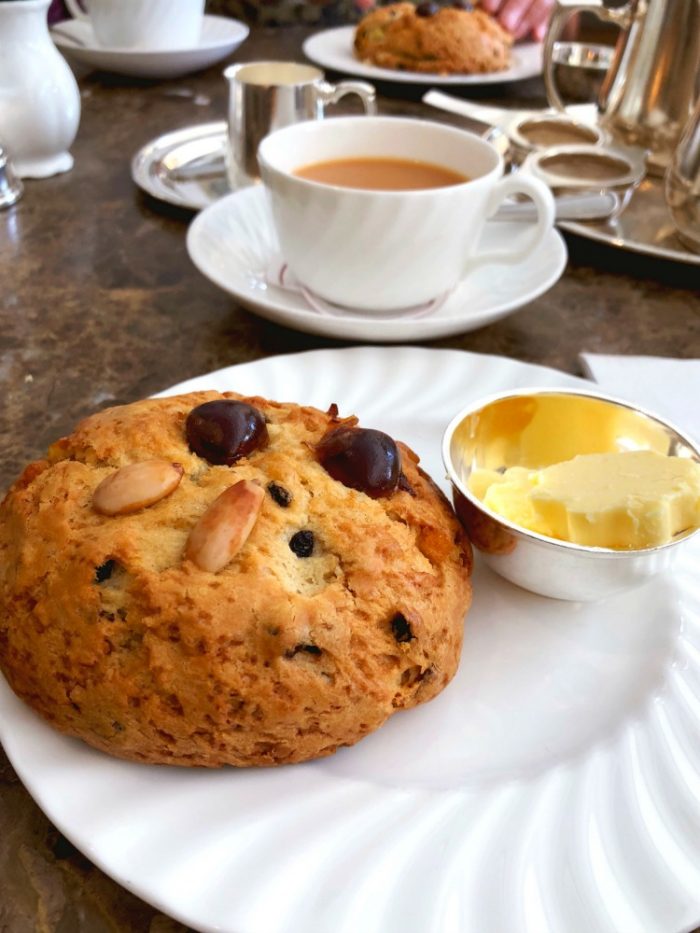 You can't buy Betty's treats from anywhere else so be sure to pop in to the Betty's shop before you leave. There's a plethora of sweet and savoury snacks and the best news is Betty's delivers, even as far away as Australia! I really want one of everything but in the end, willpower prevails and I settle on one of these chocolate ganache ladybirds for my niece. They're just too cute!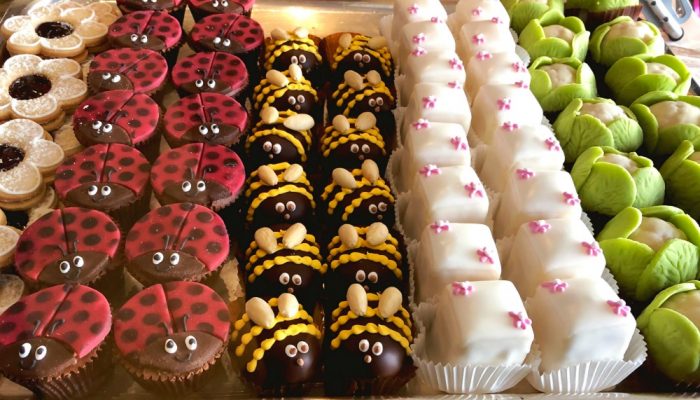 1 Parliament Street, Harrogate
Stroll through Valley Gardens
We walk off our Betty's excesses with a stroll through the beautiful Valley Gardens, a 17 acre heritage Grade II listed garden with spectacular seasonal flower displays, a kids playground and an art deco pavillion. It's a glorious day for it!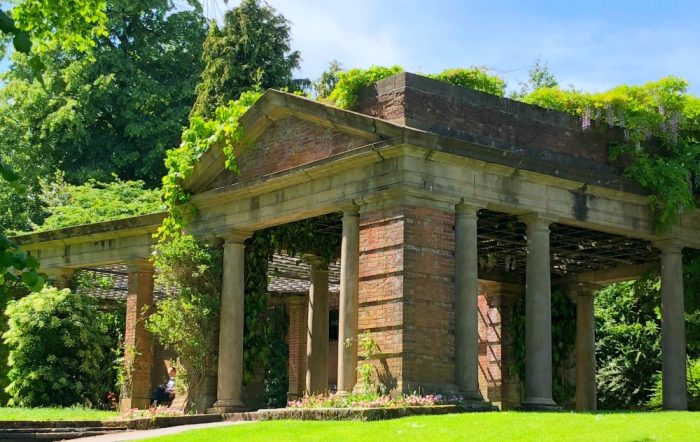 The colours and floral displays are totally on point. It's English horticulture at it's finest!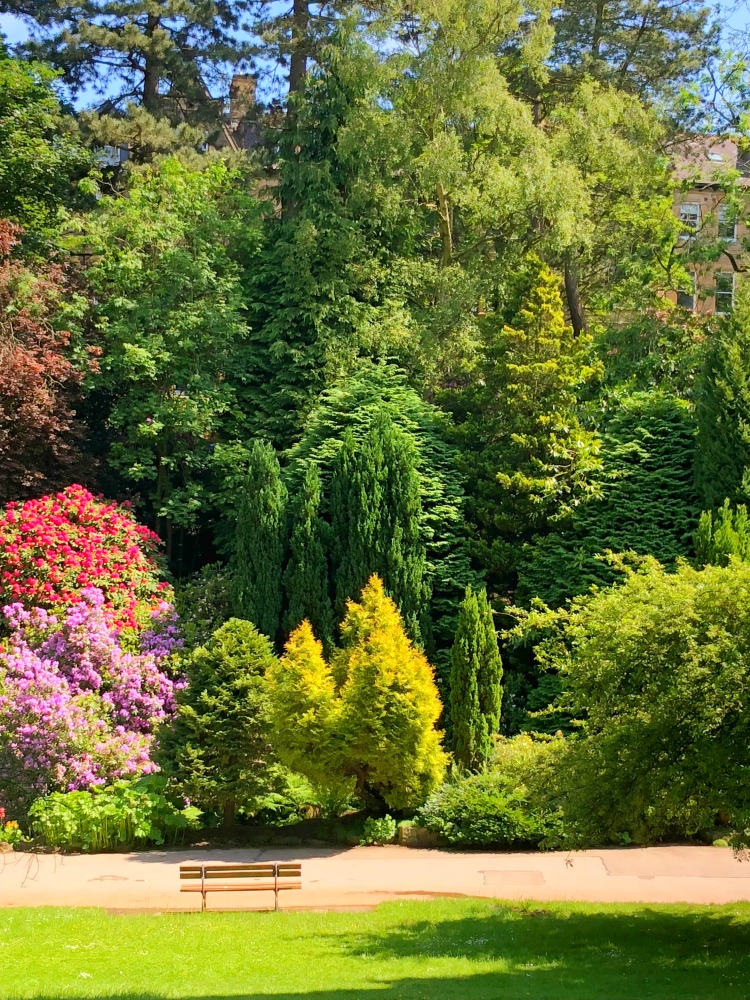 Crag Lane, Harrogate
Run along South Shields seafront
Oh, I do like to run beside the seaside, and South Shields is no exception. Even though this lifeguard station is no Bondi Rescue and the sky is not Bondi blue, there is still sea and sand and for that I'm grateful. With the promenade, amphitheatre and ice cream huts, I bet this place goes off in summer but on this grey morning it's so quiet that we have the whole beach to ourselves. It's a run with a view whichever way you look at it!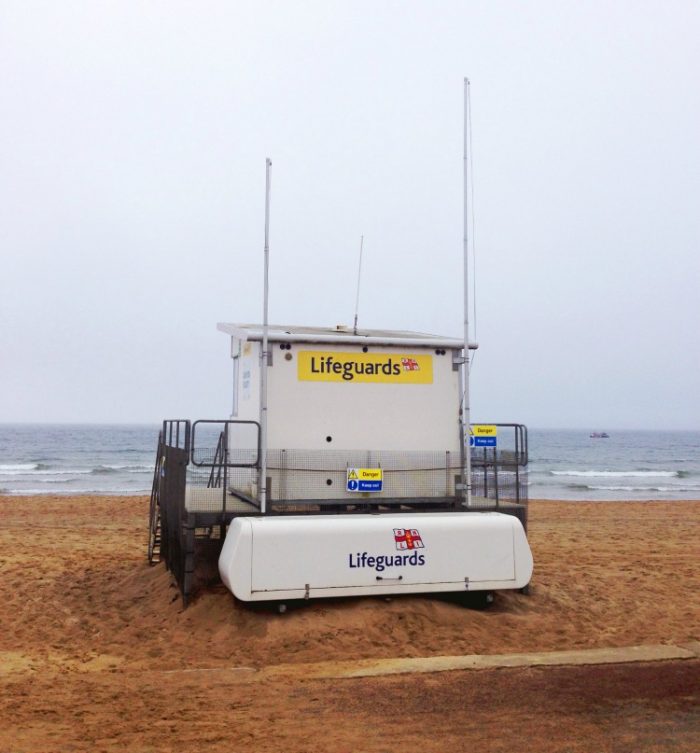 Have you ever been to Newcastle or the North East? Got anything to add to the list? Have you ever tried a fat rascal? Do you like to eat cake for dinner too?
Linking up with Kylie for IBOT