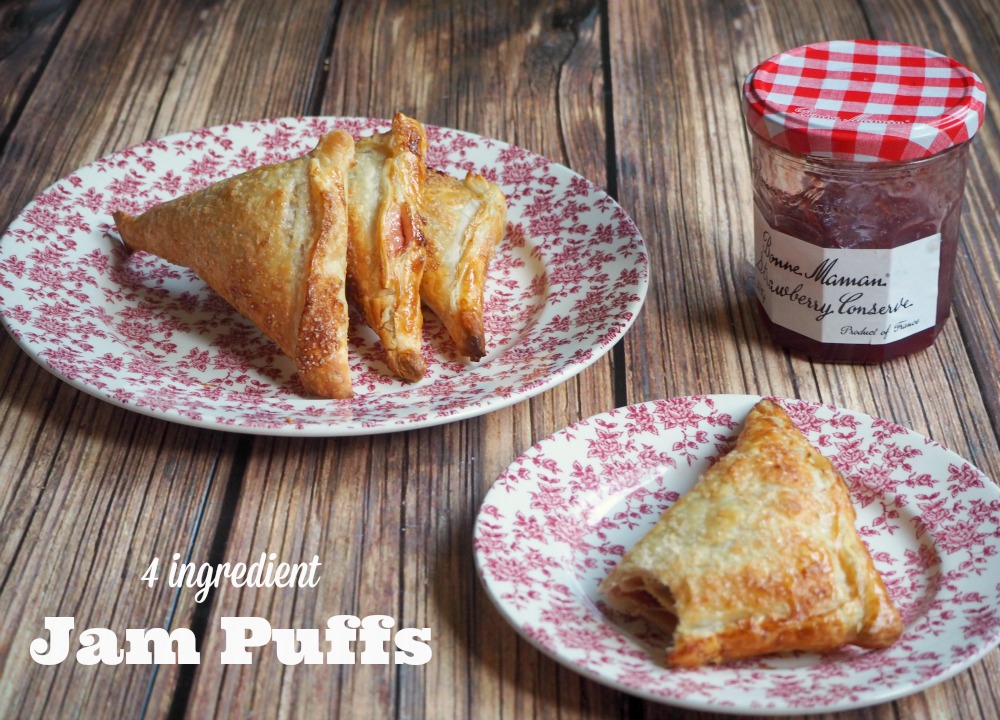 Makes 8
Delicious puff pastry triangles filled with your favourite jam and only four ingredients. What could be better?
The older I get the more I hanker after the treats of yesteryear. What's with that?
When I was young, there were no big supermarkets in my hood, there was a butchers, a chip shop, a newsagents and a chemist, but my favourite shop of all was the bakers. It had big blown glass windows and I have fond memories of pressing my face up against it and marvelling at all the deliciousness inside. My mum had her own biz and rented an office above said bakers. I think that was business rental serendipity at it's finest. It was always a pleasure to go to work with mum, not least because it would almost always involve a visit to the bakers, and I could never say no to a jam puff. Who am I kidding, I still can't!
When I went home last year, we passed the bakers which is now a cafe and I went on a cracker of a trip down Memory Lane. On my return down under, I decided to make some of my own jam puffs. With only four ingredients, they are hands down the quickest, easiest and yummiest teatime treat ever!
What was your favourite bakery treat? Do you dream of the treats of yesteryear too?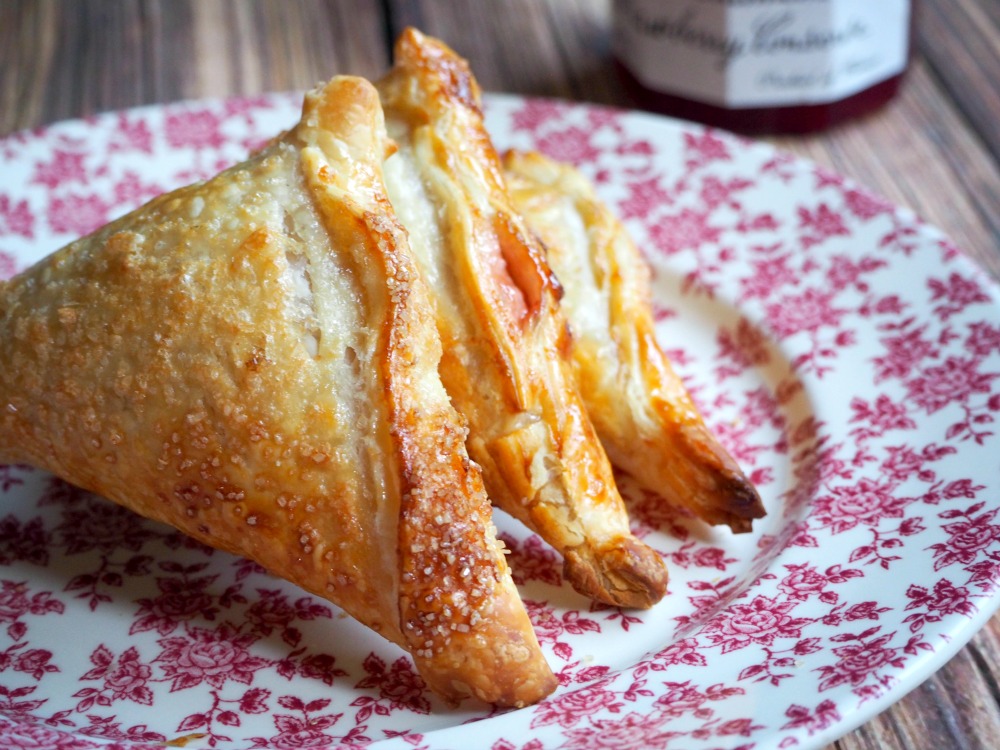 Ingredients
2 sheets frozen puff pastry, defrosted enough to be pliable
1/2 cup of your favourite jam (or how about Nutella?)
1 egg, lightly beaten
Raw sugar, for sprinkling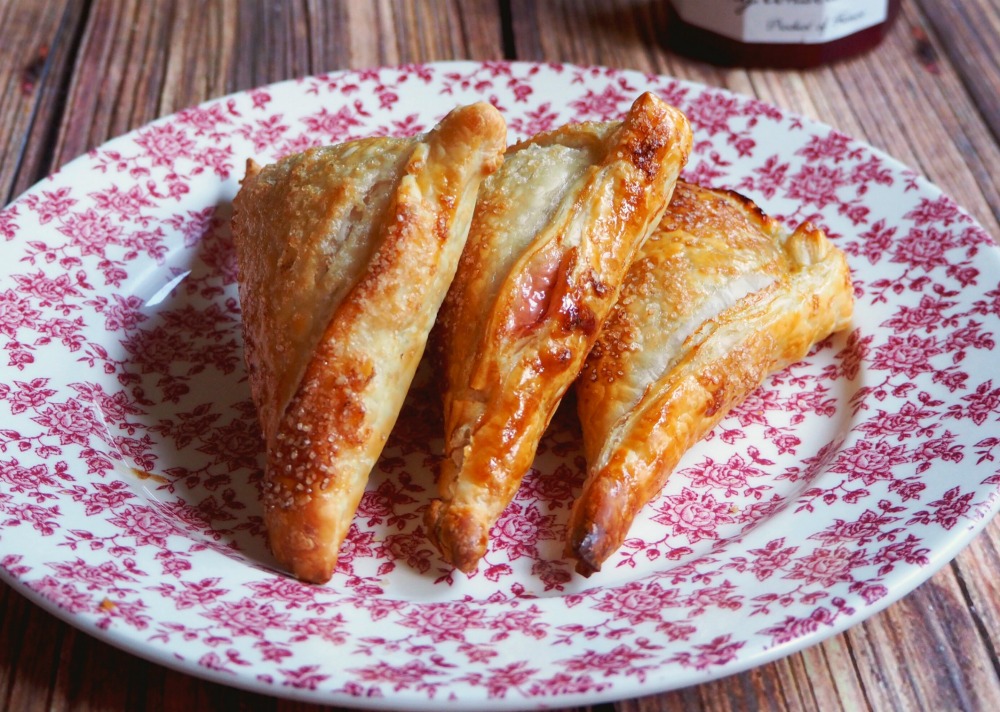 How to
Preheat oven to 180C /160C fan-forced. Line2 baking trays with baking paper.
Cut the sheet of puff pastry into four equal squares.
Put a tablespoon of jam on the bottom of each square and then fold the square over on a diagonal to make a triangle. Using a pastry brush, lightly wet the edges with water and press gently to seal.
Put the 4 triangles on each tray with about 5 cm space between each one and place in the fridge for anything from 15 minutes to an hour.
Beat the egg. Using a pastry brush lightly brush the triangles with the beaten egg and sprinkle a teaspoon of sugar on each one.
Bake for 15-18 minutes until golden. Allow to cool on the tray for 10 minutes before serving.
Other info
Prep Time: 5 minutes Cooking time: 15-17 minutes
TIP!
You can make the puffs up to stage 4, cover with plastic wrap and leave overnight in the fridge, ready to bake the next day.
You can fill the puffs with your favourite kind of jam, strawberry and blueberry are my favourite!